The Best Breakout Ad Campaigns of Fall 2021 as chosen by Kenneth Richard
New talent can strike from anywhere. This season's run of ad campaigns, in particular, featured an impressive, global chorus of fresh voices and perspectives, introducing us to totally new projects or solidifying the promising paths of young houses we already had our eye on.
Ludovic de Saint Sernin continues to be one of the most focused young voices in fashion, and the label's steamy campaign only pushed the vision to greater heights.
Based in Tbilisi, Georgia, Situationist surprised us with an excellent campaign that felt both very specific to the label's own culture and heritage while also being universally stylish.
13 09 SR lands at the top of our list with its very first campaign. The accessories house, recently launched by Carven veteran Serge Ruffieux, made a very strong debut with a slick and simple set of imagery that effortlessly communicated the fresh aesthetic direction of their sustainable collection.

Here are The Impression's picks for the Top 10 Breakout Campaigns of Fall 2021 as selected by our Chief Impressionist, Kenneth Richard.
13 09 SR
13 09 SR Creative Director | Serge Ruffieux
Photographer | Zachary Handley
Models | Catarina Guedes
Stylist | Dimitri Rivière
---
Ambush
Ambush Creative Director | Yoon Ahn
Photographer | Harley Wei
Models | Dija Kallon, Moustapha Sy, Sherry Shi, Vilma Sjöberg
Stylist | Carlos Nazario
Hair | Louis Ghewy
Makeup | Masae Ito
Casting Director | Rachel Chandler
---
Del Core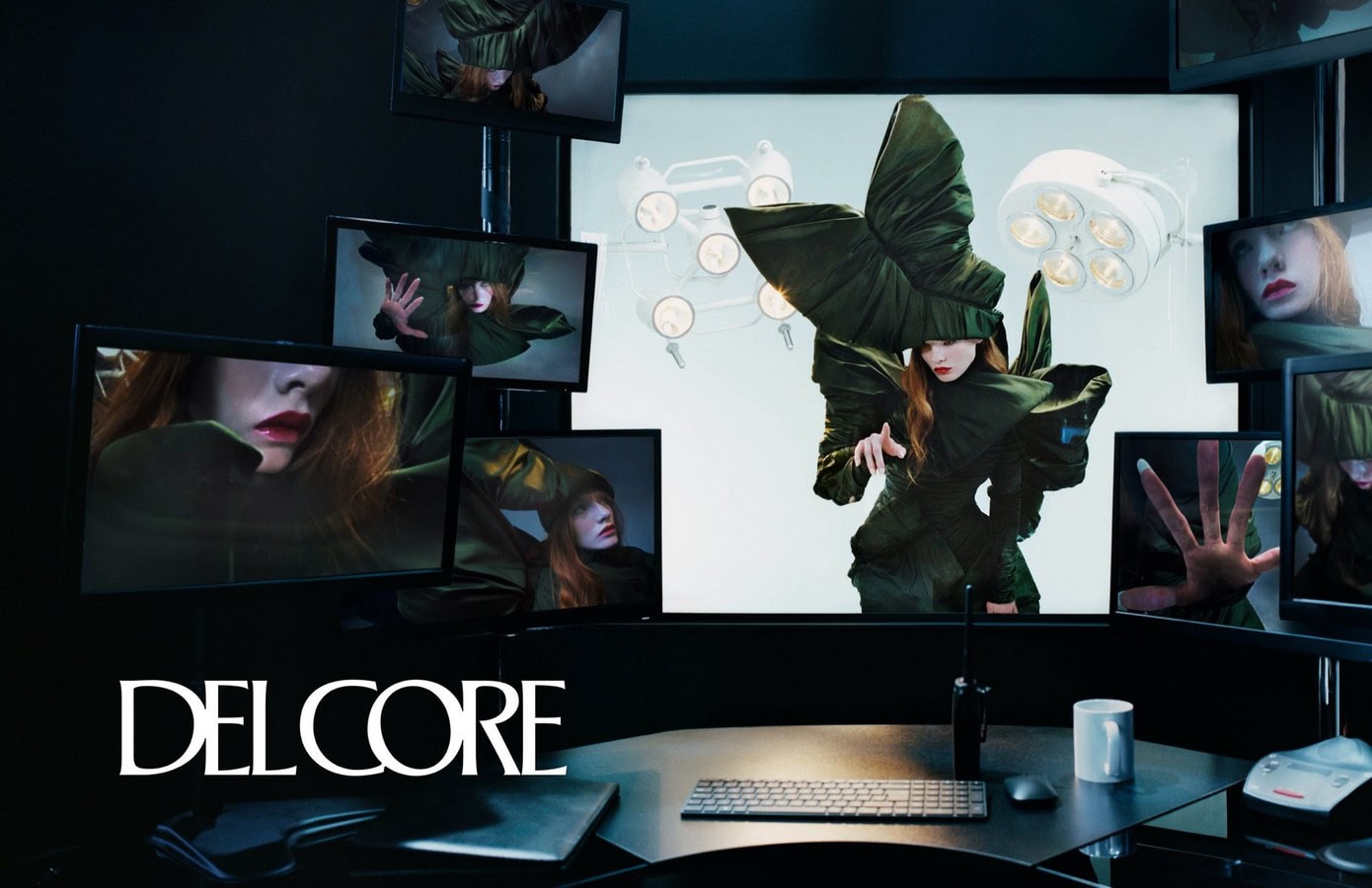 Del Core Creative Director | Daniel Del Core
Creative Director | David Lane
Agency | Lane & Associates
Photographer | Harley Weir
Stylist | Carlos Nazario
Hair | Louis Ghewy
Makeup | Lucia Pica
Casting Director | Samuel Ellis Scheinman
Set Designer | Ibby Njoya
---
Isa Boulder
Photographer | Carlijn Jacobs
Collages | Seana Redmond
Graphics | Faye and Gina
Models | Greta Hajwos and Lizette Pinto
Stylist | Morgane Camille Nicolas
Hair | Yuji Okuda
Makeup | Anthony Preel
Casting Director | Nicola Kast
Set Designer | Christian Feltham
Flowers | Beaude Studio
---
Ludovic de Saint Sernin
Ludovic de Saint Sernin Creative Director | Ludovic de Saint Sernin
Photographer | Willy Vanderperre
Art Director | Simon B. Morch
Models | Selena Forrest and Charlie Kagstrom
Hair | Louis Ghewy
Makeup | Mathias van Hooff
Manicurist | Cam Tran
Set | Caroline Rose Curdy
Casting Director | Piotr Chamier
Production | Entrée Libre
---
Natasha Schweitzer

Natasha Schweitzer Creative Director | Natasha & Alex Chipman
Creative Director | Bruna Volpi
Photographer | Jake Terrey
Models | Abeny Nhial, Jade Hsu, Uma, and Emily Hughes
Film | Claudia Rose
Hair | Darren Borthwick
Makeup | Linda Jefferyes
---
Situationist
Situationist Creative Director | Irakli Rusadze
Photographer | Davit Giorgadze
Models | Nato Metonidze, Lamara Tkhilaishvili, and Milan Lee
Stylist | Situationist Team
Casting Director | Salome Potkshverashvili
---
Stefan Cooke
Stefan Cooke Creative Director | Stefan Cooke
Art Direction | Bruce Usher
Photographer | Theo Sion
Stylist | Alice Goddard
Model | Hamish Dunbar-rees
Hair | Mari Ohasi
Makeup | Janeen Witherspoon
Casting | Troy Casting
---