---
The Best Digital Fashion Ad Campaigns of the Fall 2020 season as chosen by Kenneth Richard
The best digital campaigns are usually those that make the smartest use of digital platforms, creating experiences that cannot exist in print or traditional film. Fall 2020 proved that we have barely scratched the surface of possibilities for using digital channels in fashion campaigns, as well as reminding us that no technology can replace smart art direction and creativity. Our top digital campaigns of Fall 2020 combined technological transformations with artistry and an awareness of how to market for a culture that exists online.
Gentle Monster always pushes the boundaries of both digital and physical communications, and this season they made brilliant use of face filters to bring their collaborative mask project into (augmented) reality for all to enjoy. Alexander Wang similarly created a digitally dressed-up campaign that was divided up into phone-screen-size, Instagram-story-length segments.
Burberry created a tapped iconic image maker Nick Knight for a campaign which made artful use of 3D modeling technology. Its environments reminiscent of pools and skate parks subtly captured the feeling of eerie emptiness brought on by a summer in lockdown. Saint Laurent stretched out a long form narrative of an extended summer at the beach tapping into a sexiness and freedom. Daily Paper created digital comic books which explored important themes of diaspora culture and heritage, all through an incredibly cool lens of afrofuturism.
Though it was a relatively straightforward photography campaign, Acne Studios also created one of our favorites. Their intriguing images of the brand's staff members and their dogs were simultaneously haunting and heartwarming, and felt totally unique.
Here are The Impression's Top 10 Digital Fashion Ad Campaigns of Fall 2020 as selected by Chief Impressionist Kenneth Richard.
Acne Studios
Acne Studios Creative Director | Jonny Johansson
Photographer/Director | Anders Edström
Talent | Pontus Björkman, Edouard Schneider, Ioana Ciocan, Jasper, Pumba
Location | Acne Studios Headquarters, Stockholm
---
Alexander Wang
Alexander Wang Creative Director | Alexander Wang
Art Director/CGI | Sucuk & Bratwurst Agency
CGI | Iosif
Sound | SCX Sound Design
Film Footage | Alexander Wang team
---
Burberry
Burberry Chief Creative Officer | Riccardo Tisci
Art Director | Peter Saville
Photographer | Nick Knight
Model | Kendall Jenner
Stylist | Katy England
---
CH4RM
CH4RM Creative Director | Nikita Chekrygin
Photographer | Emmie America
Director | Roma Kozhevnikov
Models | Sia Vlasova, Doch Olega, Dasha Pribishyuk, Mashul Kajpg, Mironova Maria, Ksusha Travkina, Mercy, Liza Mikh, Remmy, Stephan Privezentsev, Oksana Babenko & Анатолий Есаулов
Hair | Evgeny Zubov
Makeup | Cate Gorelova
Production | Diana Feldman
Casting Director | CDBZ Casting
Location | Luzhny, Tula
---
CK One
Creative Director | Cedric Murac
Photographers | Adraint Khadafhi Bereal, Texas Isaiah, Miranda Barnes, Elliot Ross, Shan Wallace, Brian Adams, & Rose Marie Cromwell
Talent | Alex Arauz, Sabrina Fuentes, Ben, Destiny Batista, T!ng, Nance Boncore, Quannah Chasinghorse, Chris Acio, Toni Nicole, Aiden Aguirre, Adrianna Luna, Jace, Juan Paul Flores Vazquez, Jawn, Brandon Nicholas, Aleesha Reischel, Lex, Brianna, Lauren Hill & Chris Acio
Casting Director | Shay Nielsen
---
Common Hours
CREATIVE TEAM
Creative Lead | C.H.
Art Director | Bruna Volpi
International Press | Robyn Catinella
CAMPAIGN CREDITS
Creative Direction | Bruna Volpi
Photography | Georges Antoni
Film | Ribal Hosn
Styling | Sarah Starkey
Hair | Daren Borthwick
Make-Up | Linda Jefferyes
Talent | Alexandra Agoston, Charlee Fraser, Gemma Ward, Aweng Chuol, Frances Kamara, Reuben Ramacher
Production | Jo Sinclair / The Artist Group
---
Daily Paper
Daily Paper Co-Founders | Hussein Suleiman, Jefferson Osei, and Abderrahmane Trabsini
---
Gentle Monster
Artists | Ikeuchi Hiroto, Damien Blottiere, James Merry, Esmay Wagemans, Shalva Nikvashvili, Liz Sexton, Lyle Xox, Daisy May Collingridge & the Gentle Monster In-House Team
---
Marine Serre
Marine Serre Creative Director | Marine Serre
Artistic Director | Marine Serre
Director | Filature
Agency | Filature Agency
Models | Amalia Vairelli, Hyeseon Jeong, Juliet Merie, Melchior Massin, Emma van Peteghem
Casting | William Lhoest
Hair | Quentin Lafforgue
Makeup | Lisa Michalik
Nails | Anais Cordevant
Music | Collapsing Market
Styling Assistant | Laura Charon
---
Marni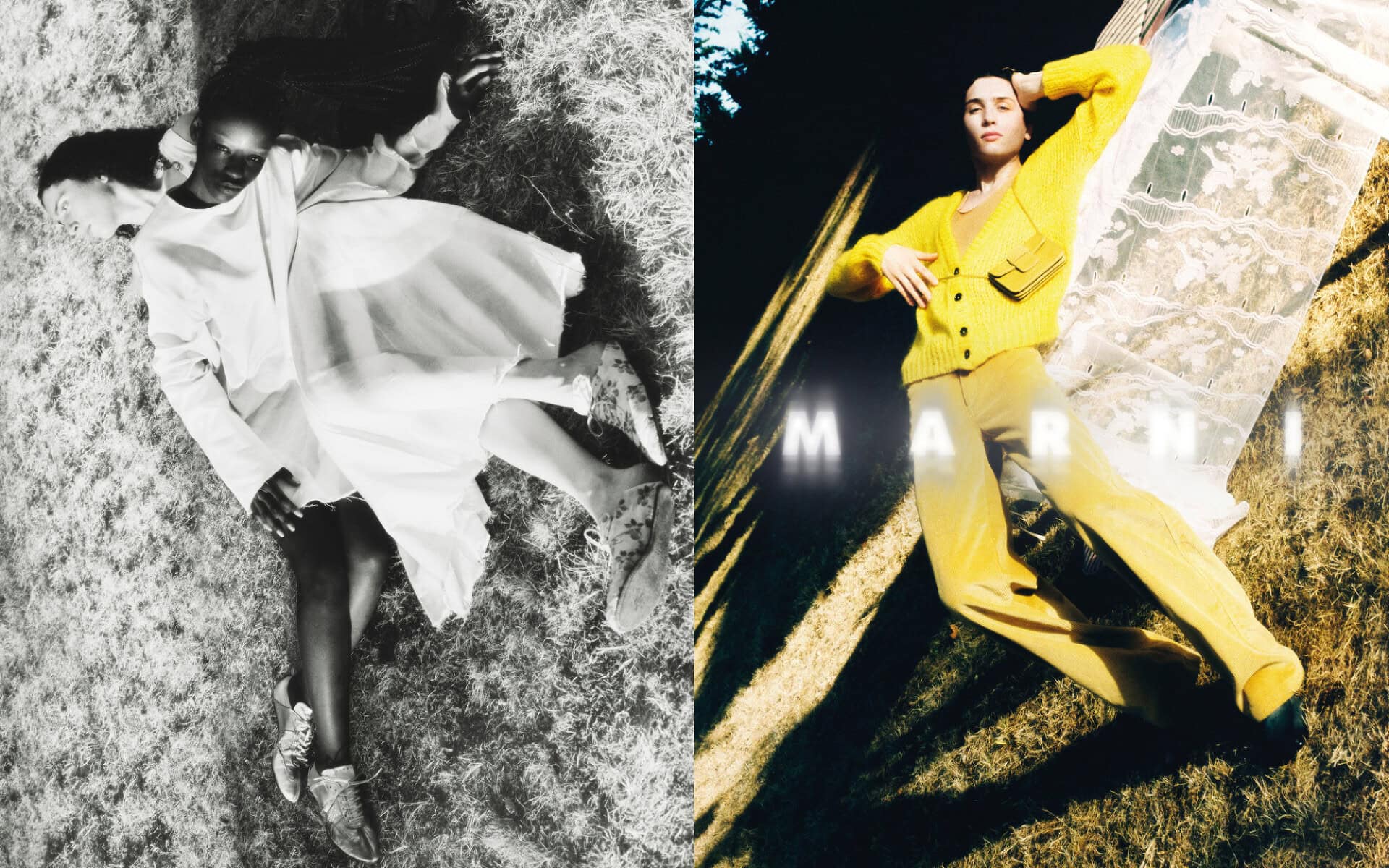 Agency | MAYBE
Creative Directors | Charles Levai and Kevin Tekinel
Photographer | Arnaud Lajeunie
Models | Hanabi Campbell, Ildjima, Luna Aharst, Rose, and Samuel Brioul Depauw
Stylist | Georgia Pendlebury
---
Saint Laurent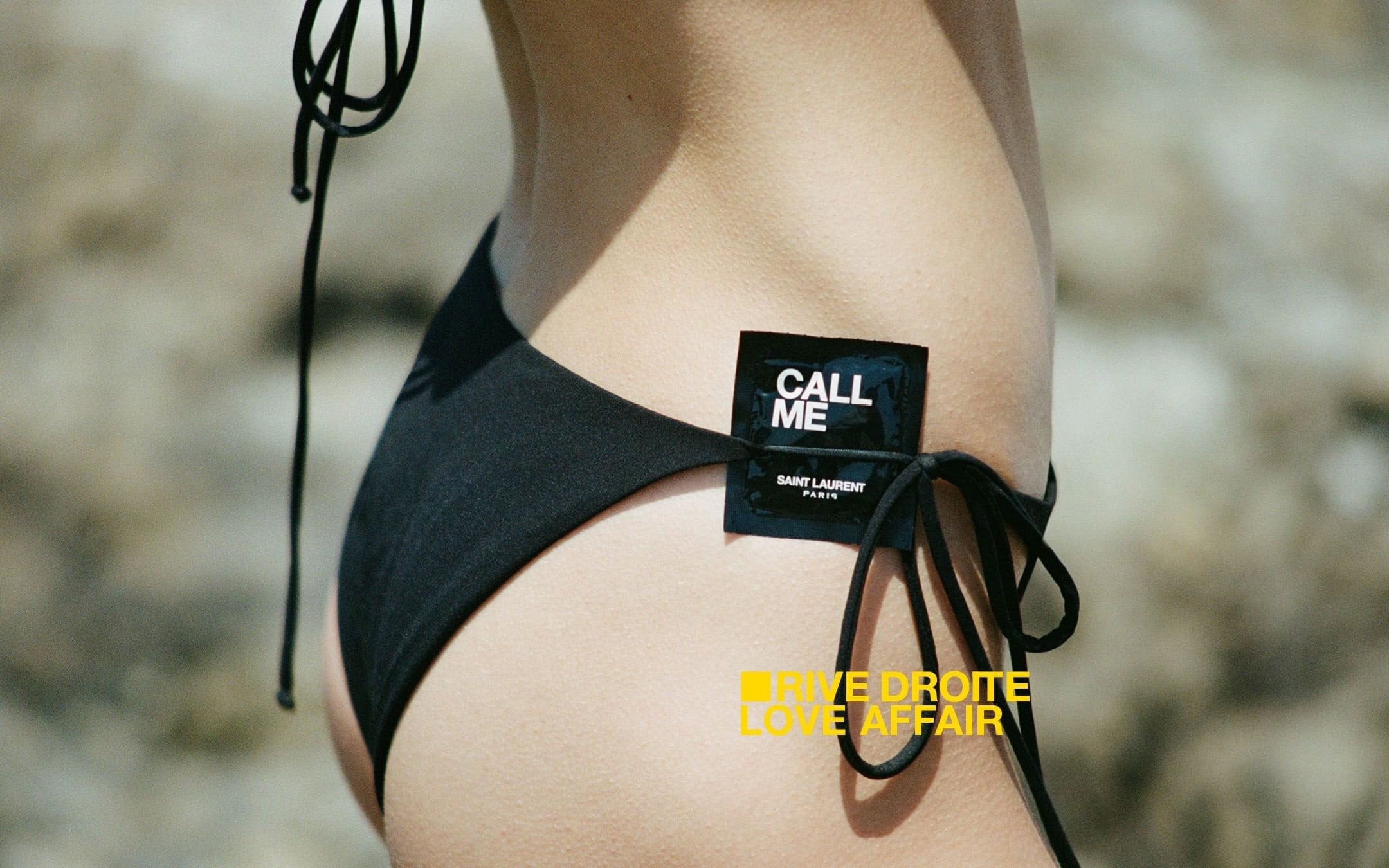 Saint Laurent Creative Director | Anthony Vaccarello
Photographer | Henrik Purienne
Model | Mathilde Sofie Hess Henning
Stylist | Veronique Didry
Hair | Pawel Solis
Makeup | Mayumi Oda
Casting Director | DM Casting – Piergiorgio Del Moro & Samuel Ellis Scheinman
---
---