---
The Best Fashion Accessories Ad Campaigns of the Fall 2020 Season as chosen by Kenneth Richard
Creating an accessories campaign presents both unique challenges and exciting opportunities. It reverses the typical order of importance for dressing: the supporting role becomes the star. Creatives are tasked with bringing a bag or a pair of shoes to the fore. These pieces are often, however, a label's best-selling products, and so an excellent accessories campaign is just as important as any other – if not more.
Producing imagery that highlights accessories is often as simple as positioning them smartly within your compositions. Such was the approach for Louis Vuitton and Fendi x Chaos, who both used energetic cinematography to transform straightforward visuals into exciting little journeys, the latter especially using brilliant editing to take the aesthetic to dynamic extremes.
Other houses used a more conceptual or collaborative approach. Gucci used surreal repetition and pattern to explore ideas of influence, identity, and originality. Versace recruited a cheerleading squad to send up their iconic hardware in style. Gentle Monster created a visually immaculate campaign which felt like a response to film presentations of lockdown runway shows.
Here are The Impression's Top 10 Women's Fashion Accessories Ad Campaigns of Fall 2020 as selected by Chief Impressionist Kenneth Richard.
Burberry
Burberry Chief Creative Officer | Riccardo Tisci
Photographers/Directors | Inez and Vinoodh
Model | Bella Hadid
Stylist | Katy England
Hair | Christiaan Houtenbos
Makeup | Isamaya Ffrench
---
Etro
Photographer | Matthias Vriens
Talent | Alton Mason, Anna Dello Russo, Elsa Hosk, Halima Aden, Hend Sabri, Hikari Mori, Myss Keta and Naty Abascal
---
Fendi x Chaos
Fendi Creative Director | Silvia Venturini Fendi
Photographer | Yvan Fabing
Model | Yasmin Wijnaldum, Natalia Montero, & Monia
Stylist | Chaos: Katie Lyall & Charlotte Stockdale
---
Gentle Monster
Gentle Monster Art Director | Min Kim
Gentle Monster Digital Director | Sebong Oh
Photographer | Thomas Lohr
Cinematographer | Hugo Carlier
Models | Kennah Lau, Leon Romeike & Sara Eirud
Stylist | Manon Del Colle
Hair | Ramona Eschbach
Makeup | Patrick Glatthaar
Post Production |IMGN Studio
Casting Director | Svea Greichgauer
Clothing | David Koma
---
Gucci
Gucci Creative Director | Alessandro Michele
Photographer/Director | Max Siedentopf
Director of Photography | Jeremy Valender
Production | MAI Productions
---
Gucci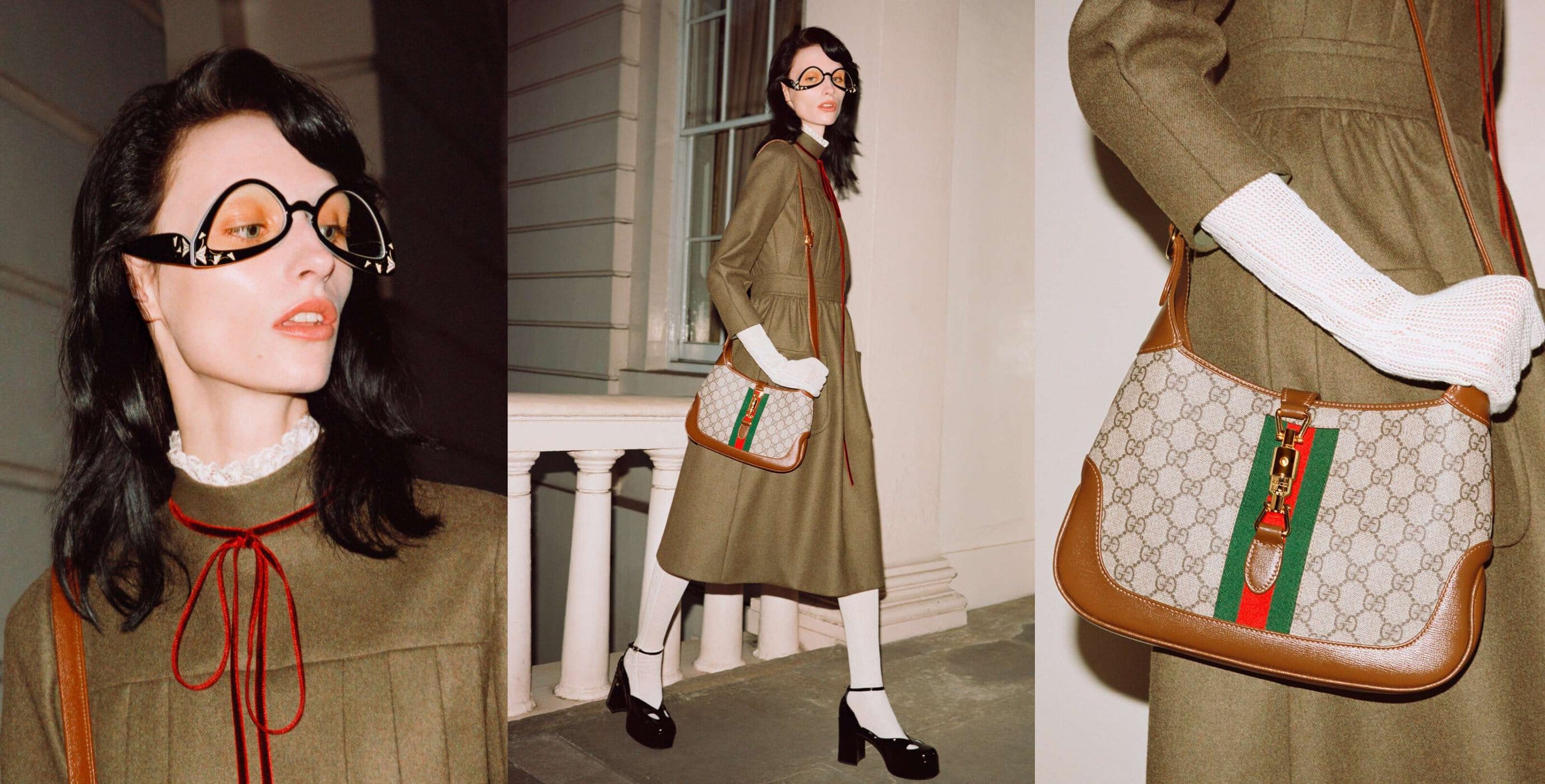 Gucci Creative Director | Alessandro Michele
Agency | Simmonds ltd.
Creative Director | Christopher Simmonds
Photographer | Angelo Pennetta
Models | Melody Lulu Briggs, Delphi McNicol
Hair | Cyndia Harvey
Makeup | Thomas de Kluyver
---
Hermès

Creative Direction | Fabien Mouillard
Art Direction | Klervia Gabaud
Photographer | Nathaniel Goldberg
Models | Lucas El Bali, Bakay Diaby, Sophie Koella, Eliot Moles le Bailly, Lara Mullen, & Mika Schneider
Stylist | Elodie David
Hair | Stephane Lancien
Makeup | Christelle Cocquet
Set Designer | Sauvage Herve
---
Louis Vuitton
Louis Vuitton Artistic Director of Women's Collections | Nicolas Ghesquière
Creative Director/Photographer | Nicolas Ghesquière
Talent | Léa Seydoux, Marina Foïs, Noémie Merlant, Mariam de Vinzelle, Akon Changkou, Stacy Martin, Dina Asher-Smith, Lous and the Yakuza, & Sora Cho
Stylist | Marie-Amélie Sauvé
Location | Quai Voltaire, Paris
---
Tom Ford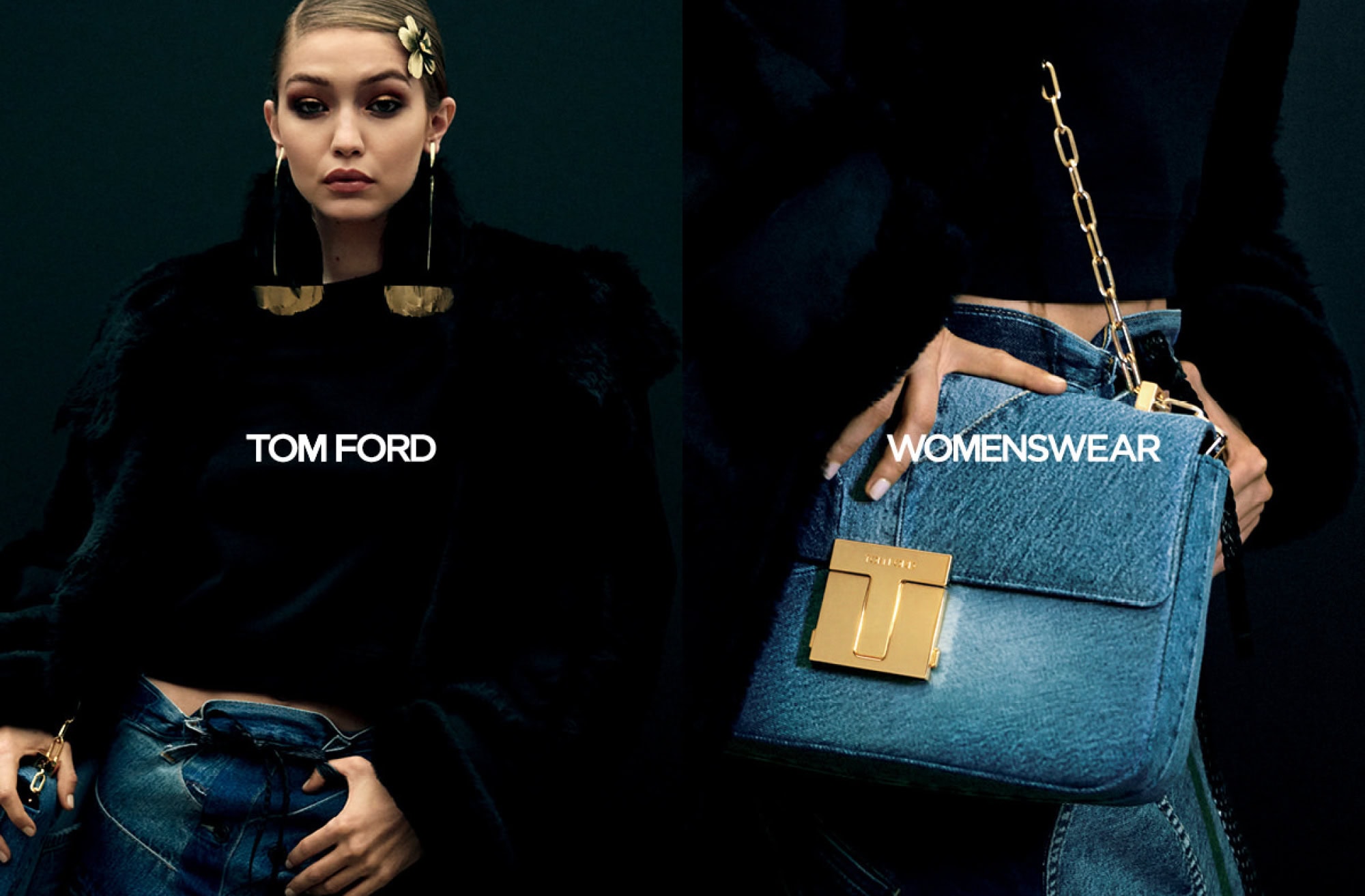 Tom Ford Creative Director | Tom Ford
Photographer | Adam Katz Sinding
Models | Anna Herrera, Elias de Poot, Erik van Gils, Gena Malinin, Gigi Hadid, Hannah Motler, Henry Kitcher, Joel Dent, Malick Bodian, Marjan Jonkman, Mayowa Nicholas, Niks Gerbasevskis, Nina Marker, & Tae Min Park
Stylist | Carine Roitfeld
Hair | Duffy
Makeup | Diane Kendal
Location | Los Angeles
---
Versace
Versace Creative Director | Donatella Versace
Creative Director | Kevin Tekinel
Photographer | Sam Rock
Cheerleaders | Paris Cheer
Stylist | Charlotte Collet
Hair | Benjamin Muller
Makeup | Marie Duhart
Manicurist | Beatrice Eni
Production | Farago Projects
---