The Best Fashion Ad Campaigns of the Spring 2023 Season
Looking at the ad campaigns of the Spring 2023 season presents, in a way, a tale of two fashion industries. On the one hand, we have the fast-paced, densely saturated digital releases from the likes of Diesel and Burberry that reflect social media's disruption of the fashion calendar. On the other hand, we're seeing brands like Prada and Jil Sander continue to invest in producing at a slower pace the kind of artisanal campaign that looks stunning on a magazine page or billboard – an approach that perhaps could be said to reflect the concurrent Fall 2023 runway season's return to a more quiet, considered, lasting luxury.
Neither approach is "better" than the other; as always, it's about recognizing what your brand has to say and the best way to say it to those you want to have listen. The best campaigns of the season rose to the challenge and were as themselves as possible.
Bottega Veneta continued its practice led by Matthieu Blazy of collaborating with a range of photographers who brought distinct and intimate perspectives to capturing the designer's considered craft in locations around the world – but still not on social media.
Released over several smaller chapters, Burberry's first campaign under the creative direction of Daniel Lee and created in collaboration with photographer Tyrone Lebon set a strong new visual course for the brand that leaned into London's new creative generation. With a someone opposite mindset to Bottega's, it also reflected the ways in which social media marketing has disrupted the traditional fashion communications calendar, opting for an approach of bite-sized yet frequent releases instead of a few major ones.
Making our main best campaigns list for the first time, Wales Bonner delivered a beautifully colored and composed campaign that was the perfect avenue for photographer Malick Bodian's mastery of street photography as a distinct art form.
Here are The Impression's picks for the best ad campaigns of Spring 2023 as chosen by our editorial team.

Bottega Veneta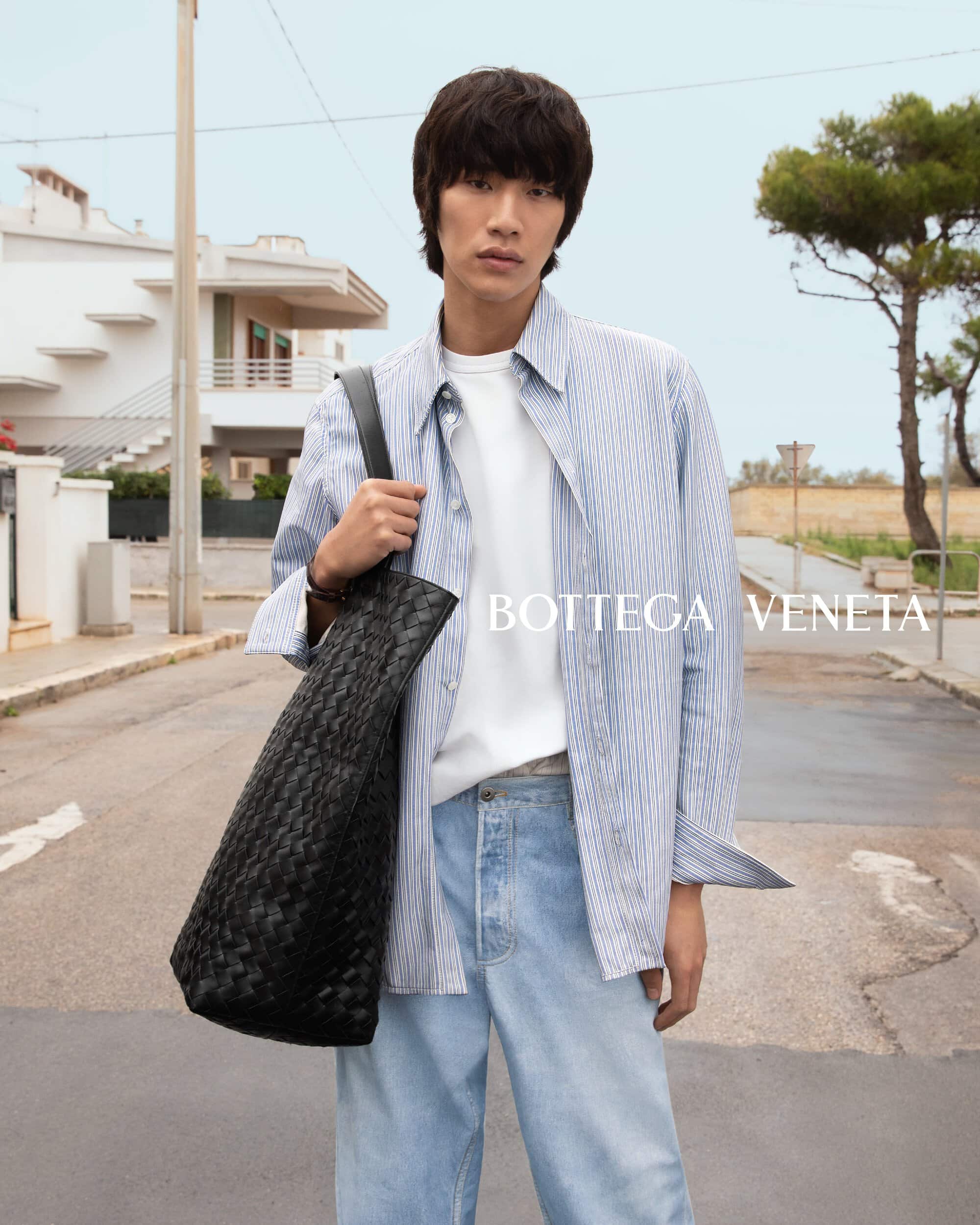 Bottega Veneta Creative Director | Matthieu Blazy
Director | Massimiliano Bomba
Photographers | Derek Henderson, Paul Graham, Malick Bodian, Sander Muylaert, Louise and Maria Thornfeld, and Gün Solène Şahmaran
Videographer | Gretar Gunnlaugsson
Models | Kate Moss, Chu Wong, Dara Gueye, Mary Ukech, Paola Manes, Sanggun Lee, Yoongmi Sun, Tess Breeden
Stylist | Alastair McKimm
Hair | Duffy
Makeup | Hiromi Ueda
Casting Director | Anita Bitton
Music | Sega Bodega
Location | Milan, Puglia, Australia
---
Burberry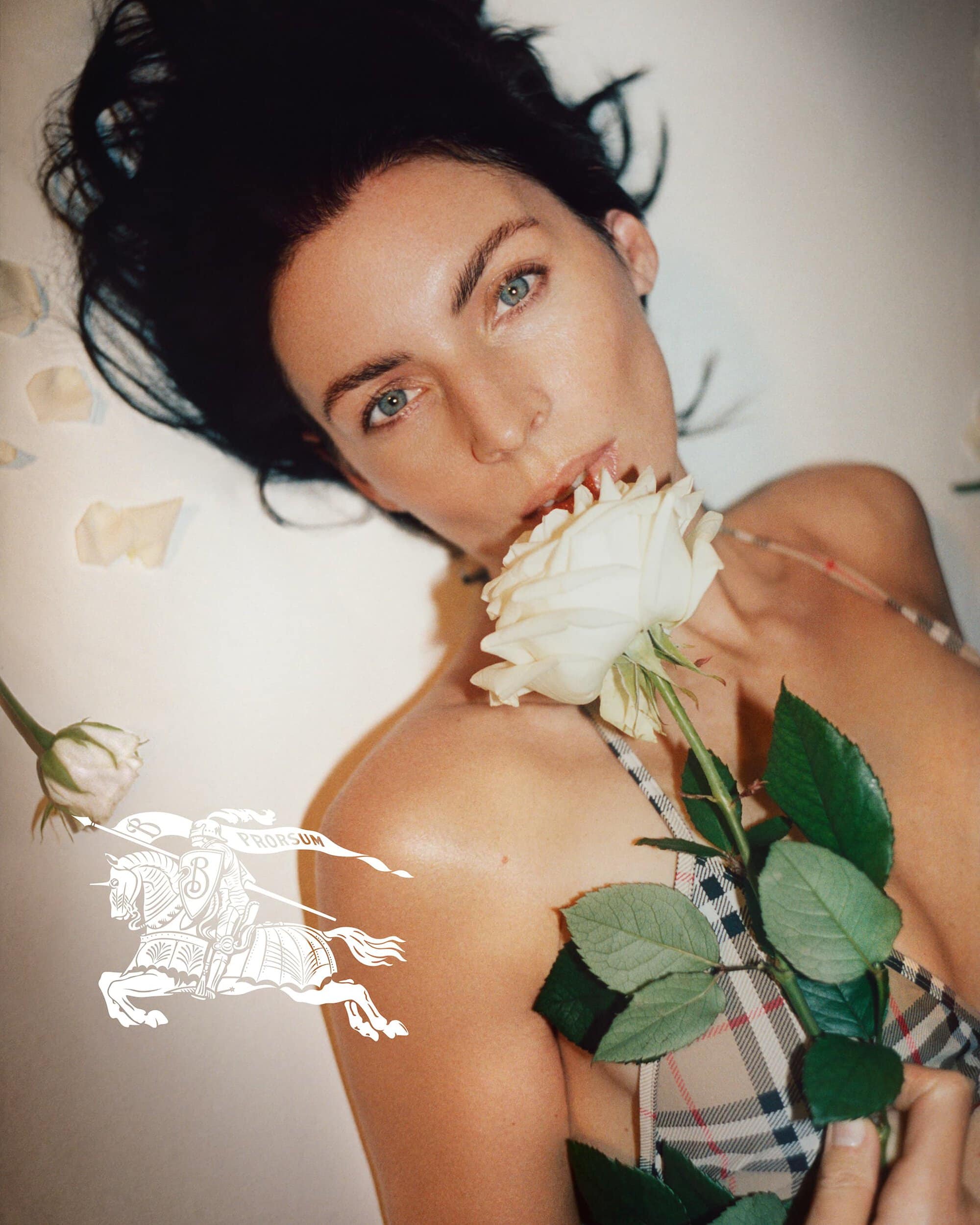 Burberry Creative Director | Daniel Lee
Photographer | Tyrone Lebon
Film | Tyrone Lebon
Talent | John Glacier, Jun Ji-hyun, Lennon Gallagher, Liberty Ross, Raheem Sterling, Shygirl, Skepta, and Vanessa Redgrave
Original Score | John Glacier
Location | London, England
---
Diesel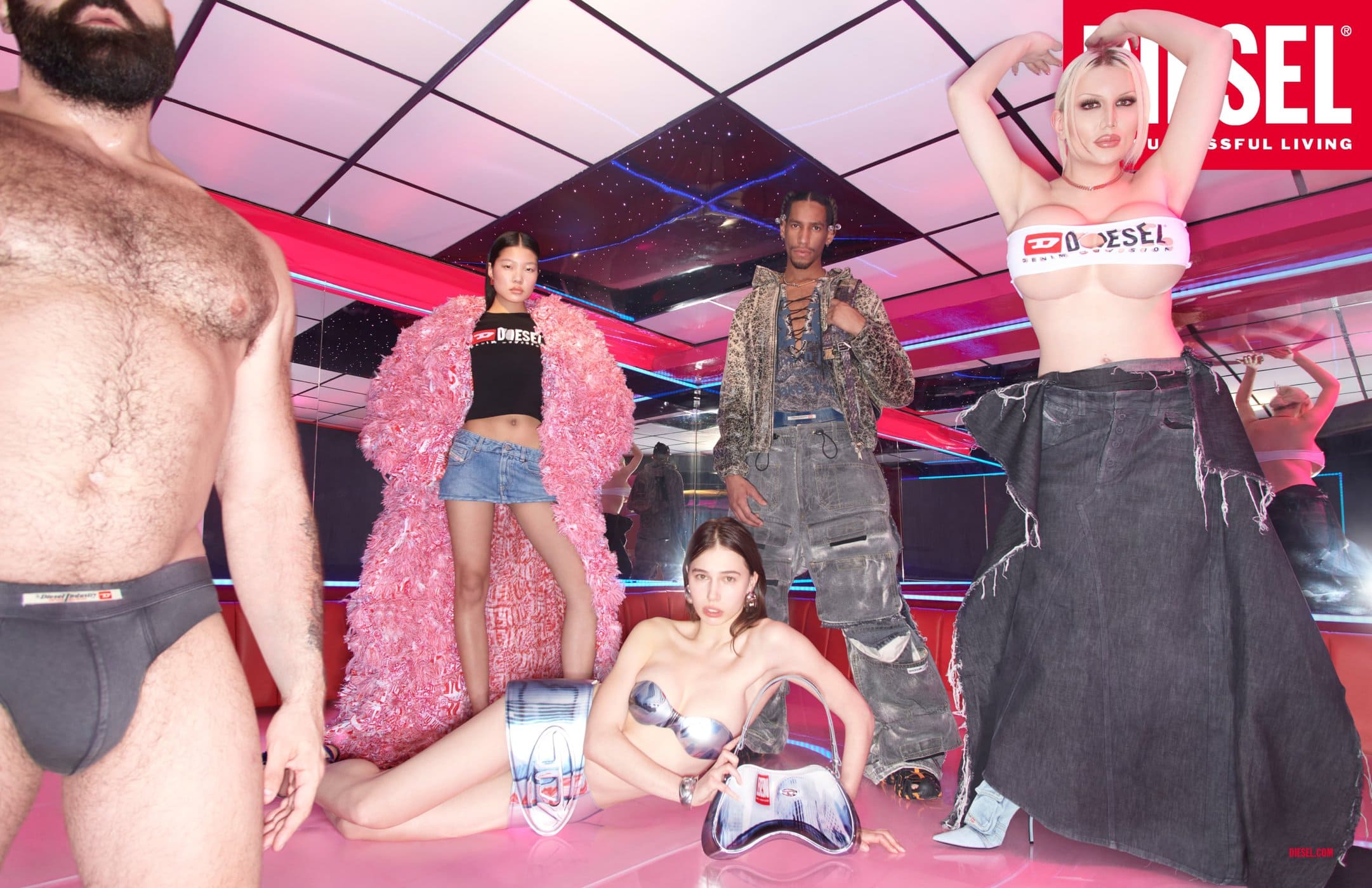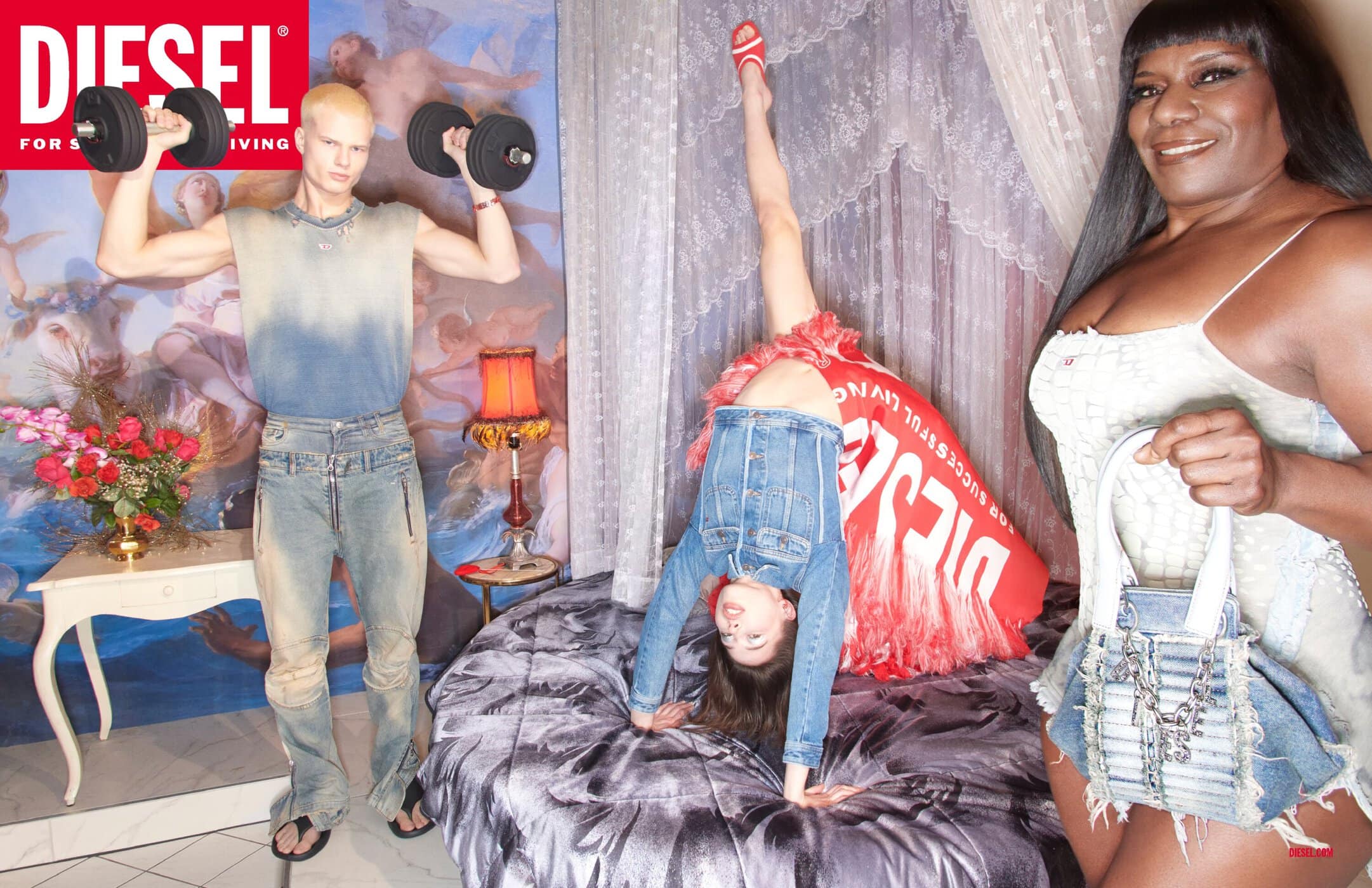 Diesel Creative Director | Glenn Martens
Art Director | Christopher Simmonds
Photographer | Johnny Dufort
Talent | Jon Aro, Ivana Vladislava
Stylist | Ursina Gysi
Hair | Alex Brownsell
Casting Director | Isabel Bush
Makeup | Daniel Sallstrom
Production | MAI Productions – Neela Quagliola
---
Jil Sander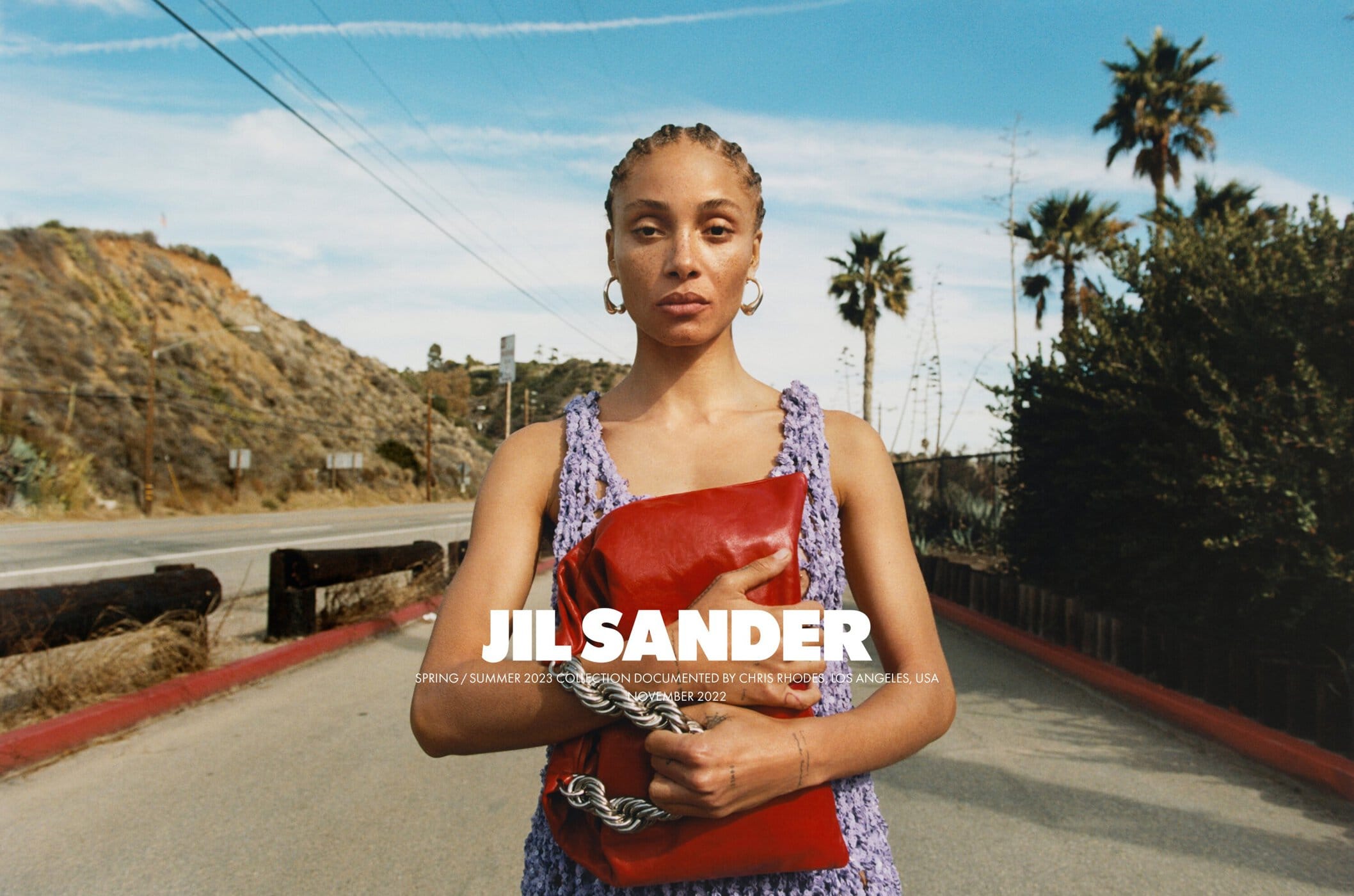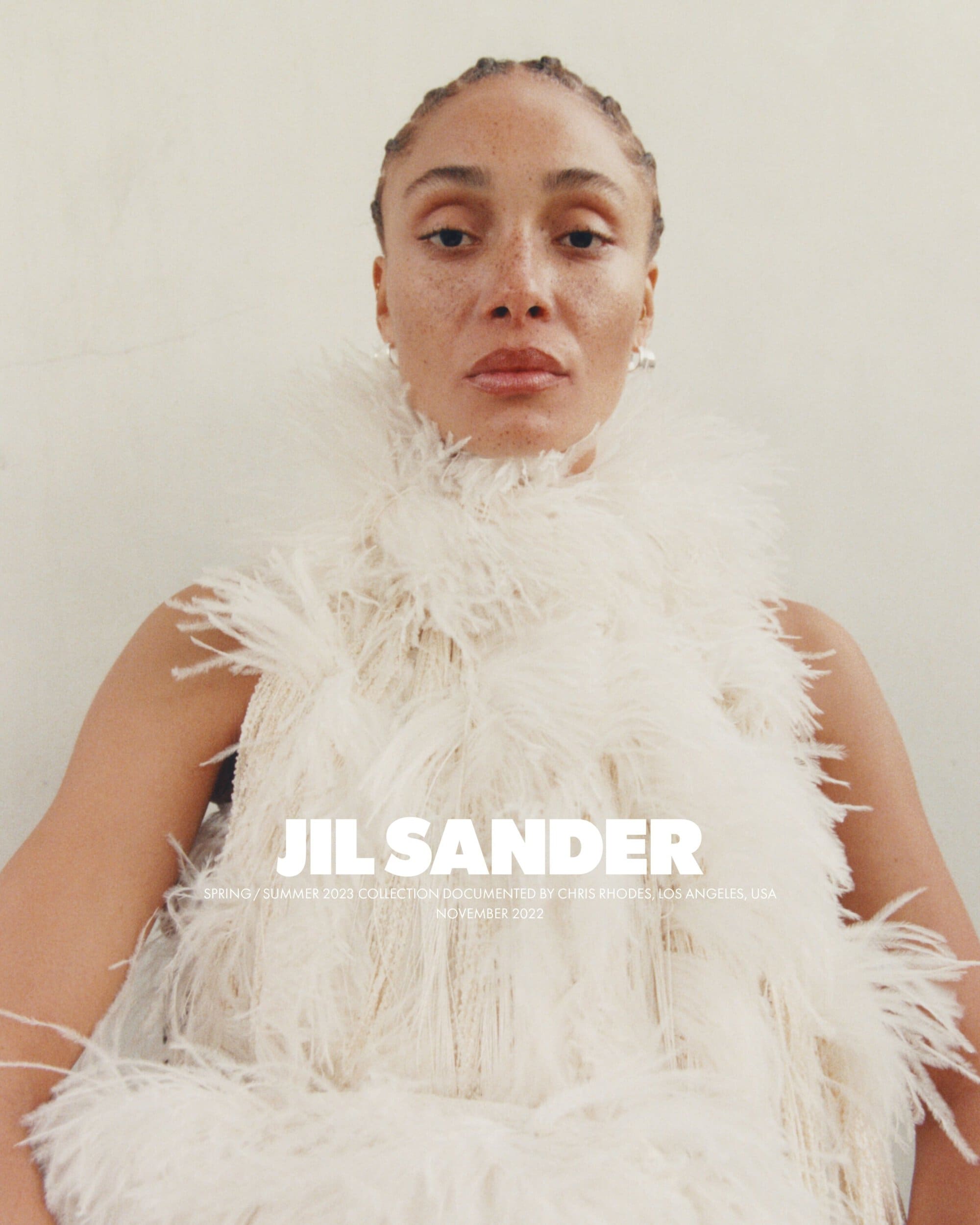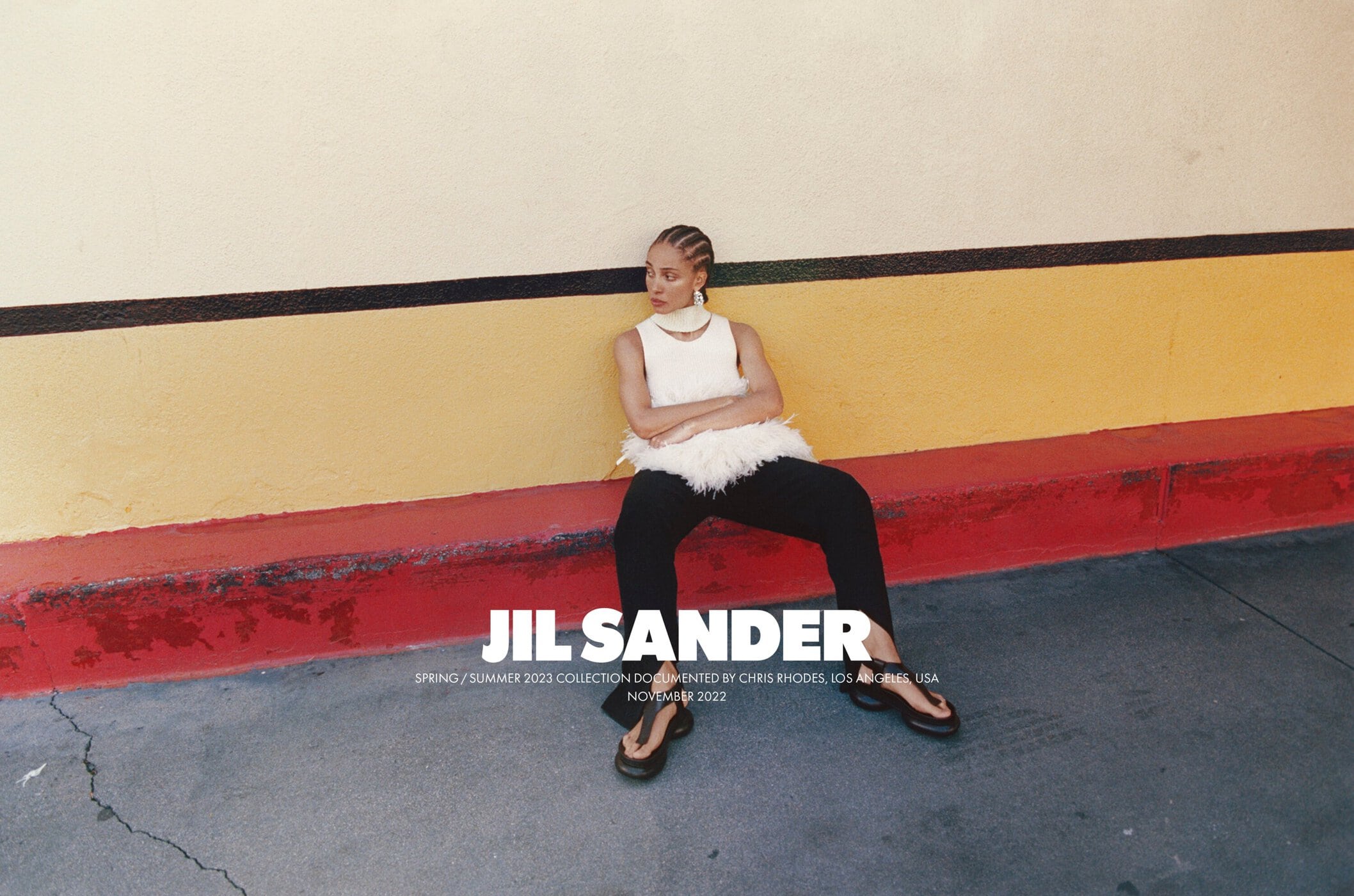 Jil Sander Creative Directors | Lucie and Luke Meier
Photographer | Chris Rhodes
Videographer | Gillian Garcia
Art Director | Heiko Keinath
Models | Adwoa Aboah and Jonas Glöer
Stylist | Malina Joseph Gilchrist
---
Prada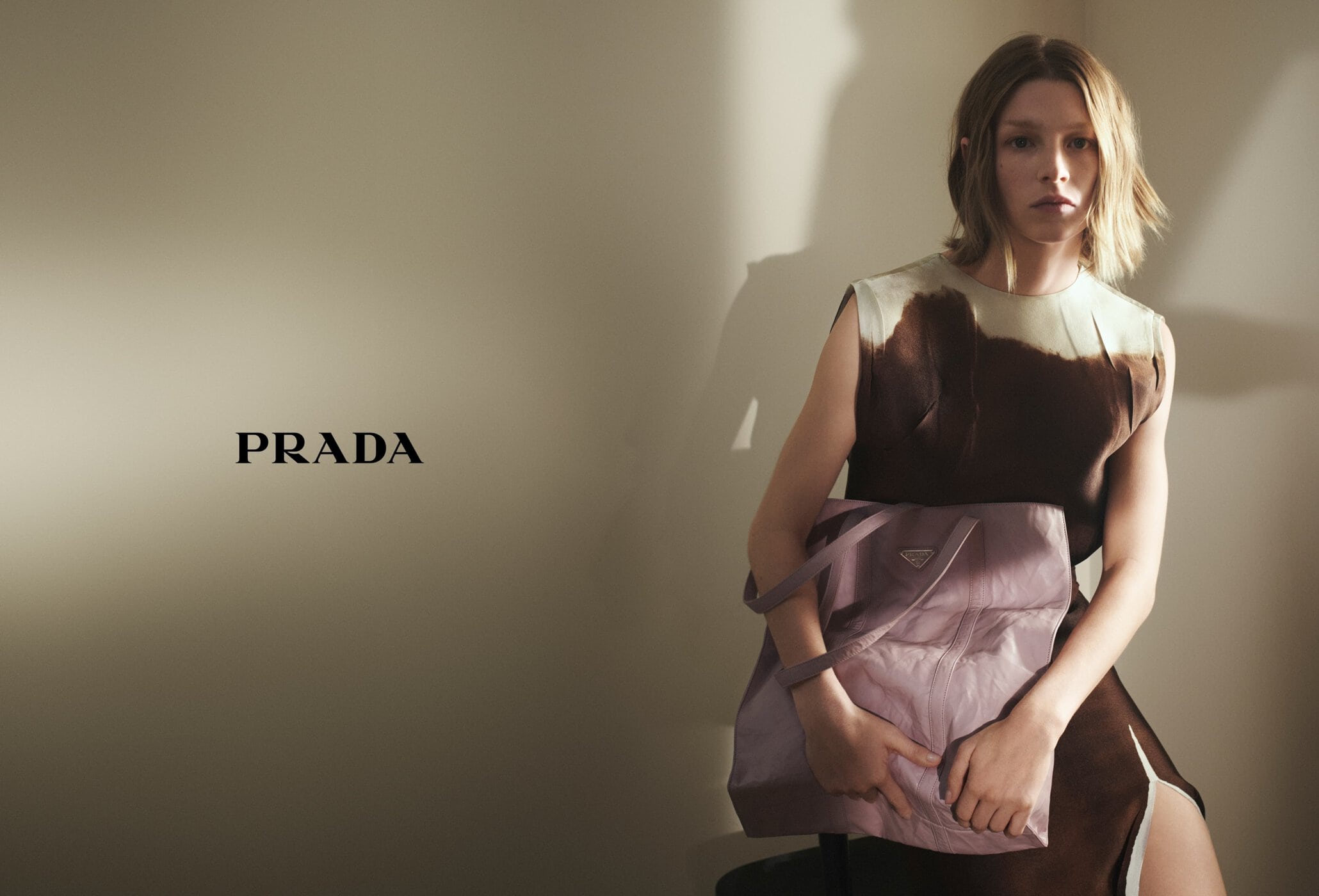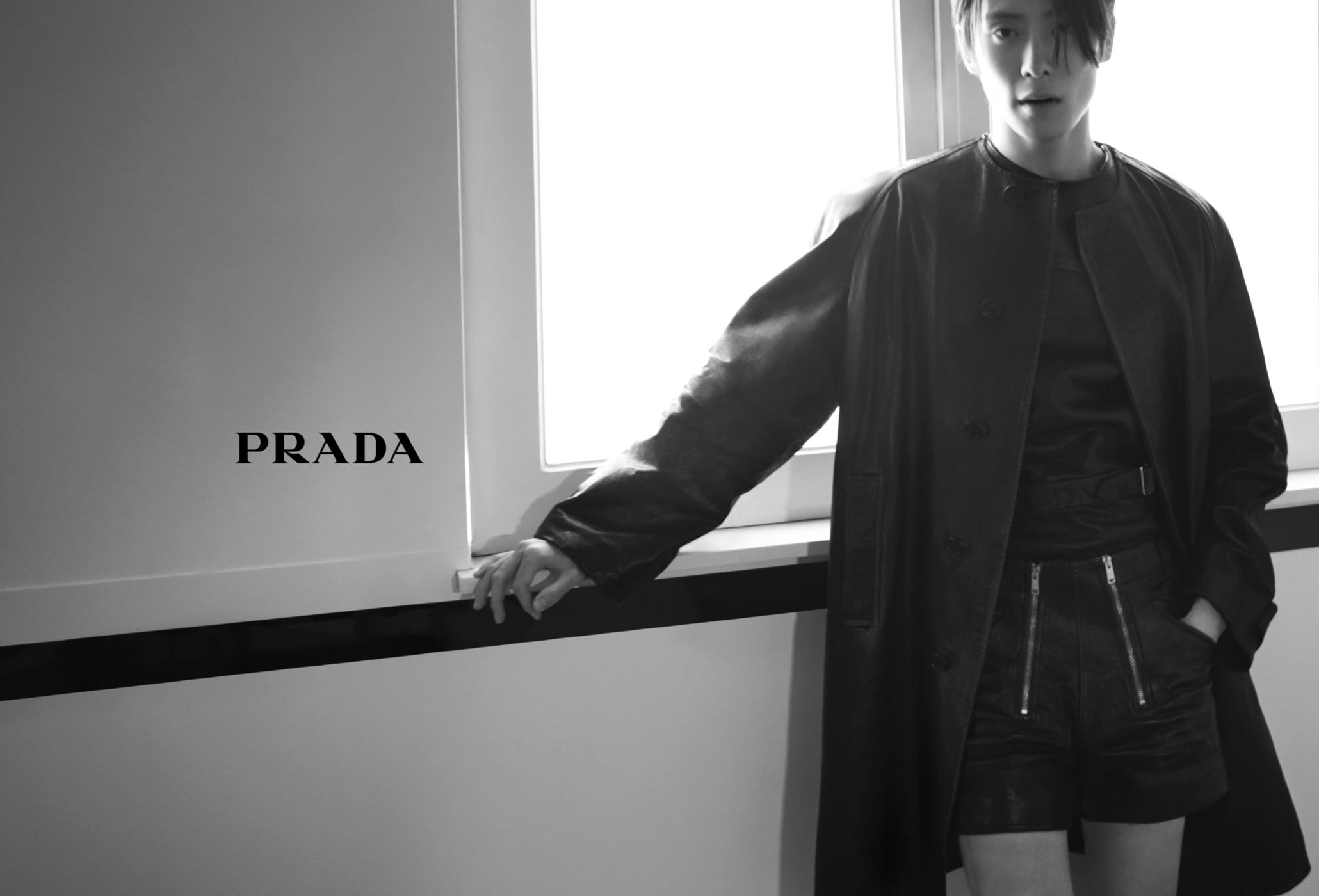 Prada Creative Directors | Miuccia Prada & Raf Simons
Creative Director | Ferdinando Verderi
Photographer | David Sims
Models | Vincent Cassel, Jaehyun Jeong, Louis Partridge, Hunter Schafer, Letitia Wright, Guinevere van Seenus, and Rachel Williams
---
Tom Ford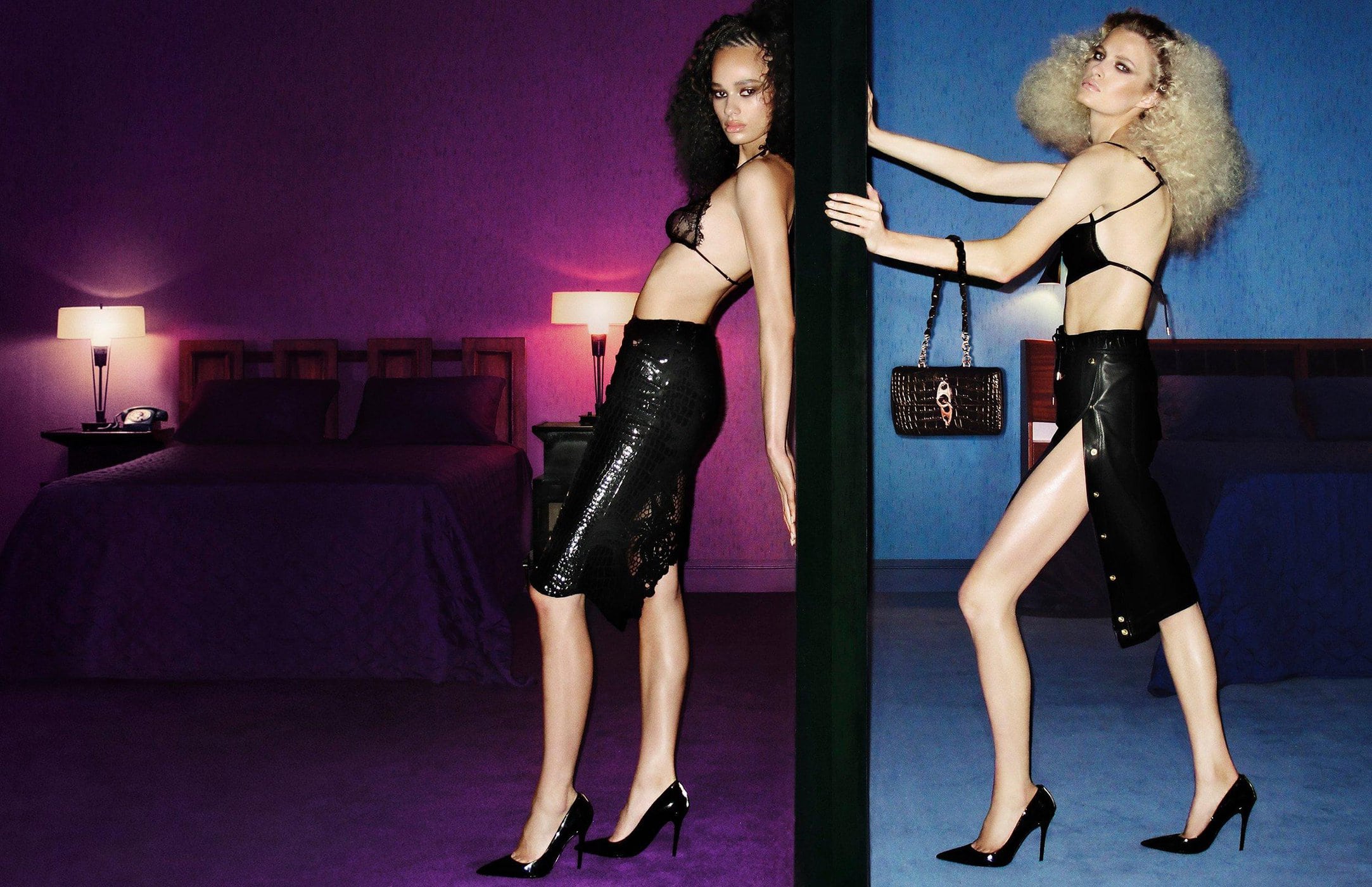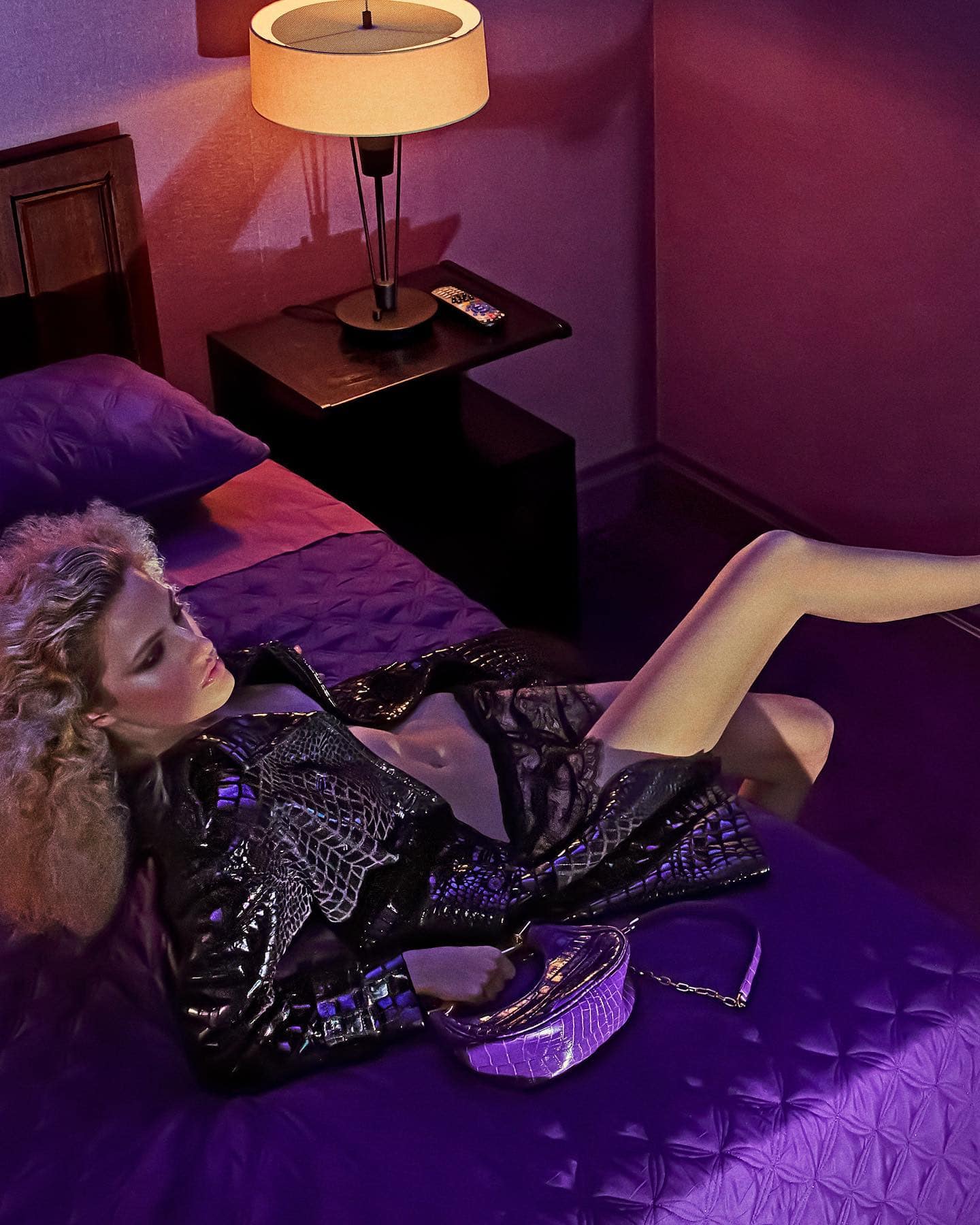 Tom Ford Creative Director | Tom Ford
Creative Director | K Studio
Photographer | Steven Klein
Models | He Cong, Felice Noordhoff, Annemary Aderibigbe, and Akbar Shamji
Stylist | Carine Roitfeld
Hair | Jawara
Makeup | Yadim
---
Valentino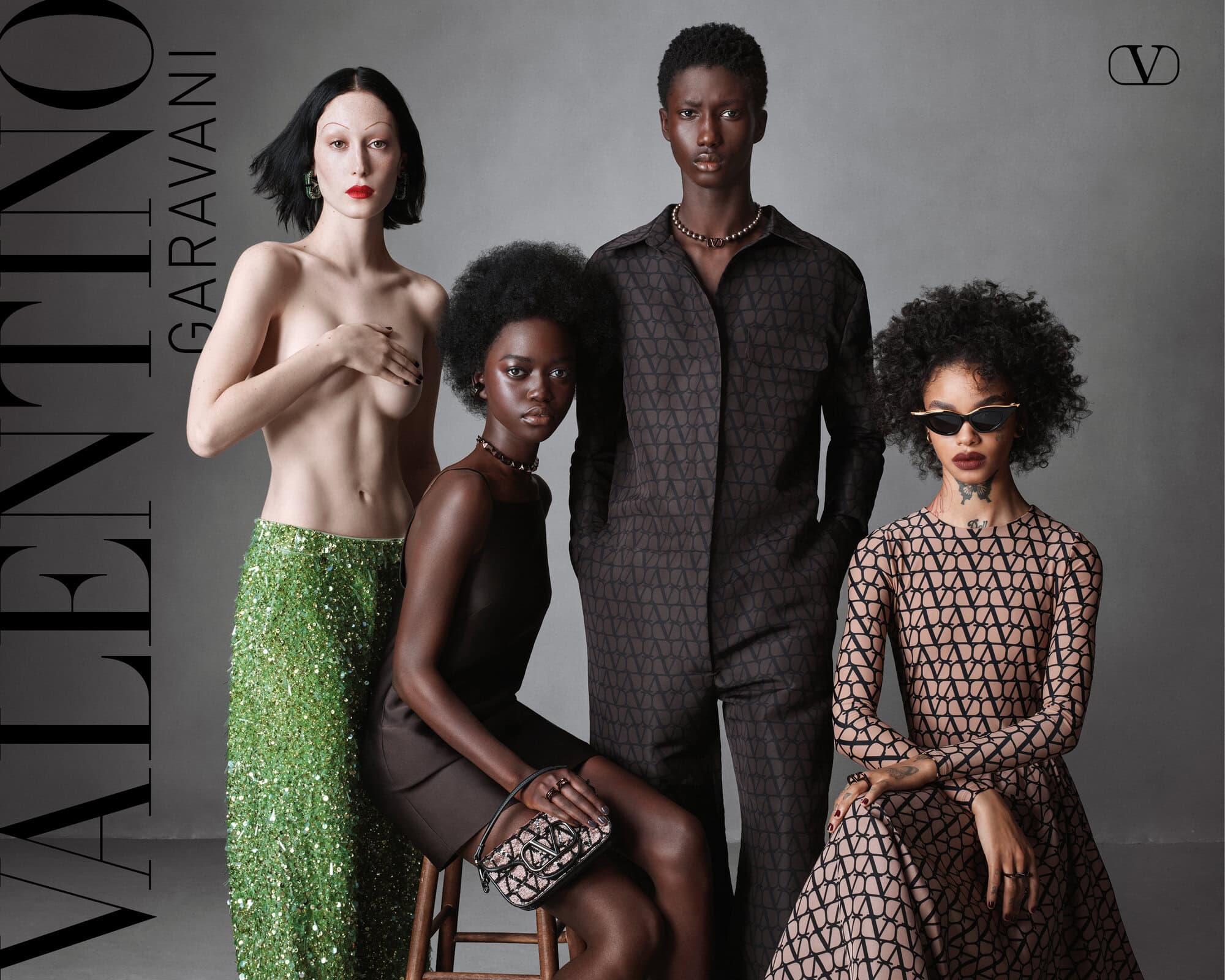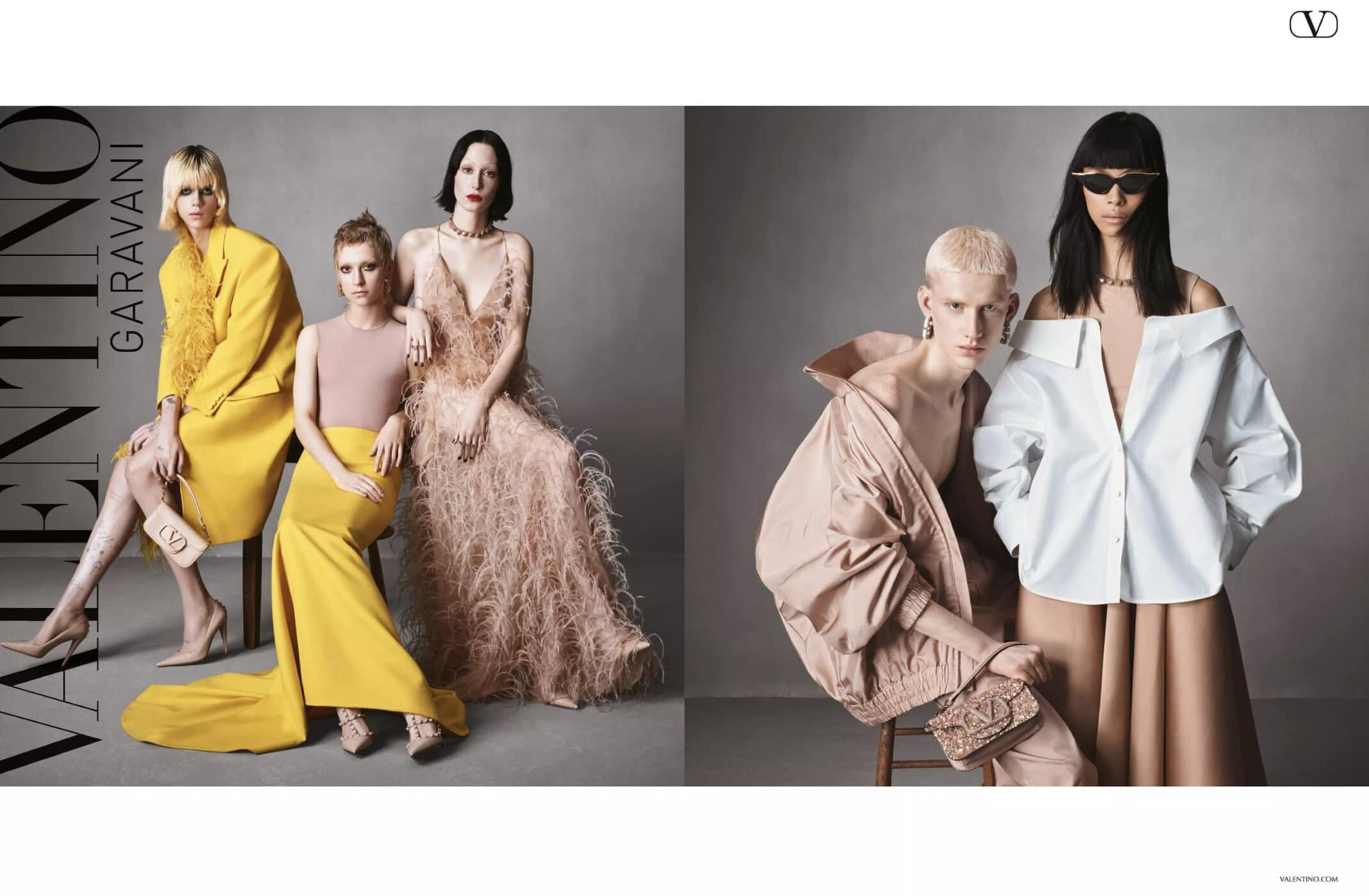 Valentino Creative Director | Pierpaolo Piccioli
Art Director | Riccardo Zanola
Photographer | Steven Meisel
Stylist | Joe Mckenna
Hair | Guido Palau
Makeup | Pat McGrath
Set Designer | Mary Howard
Location | Highline Stages Studio in New York
---
Wales Bonner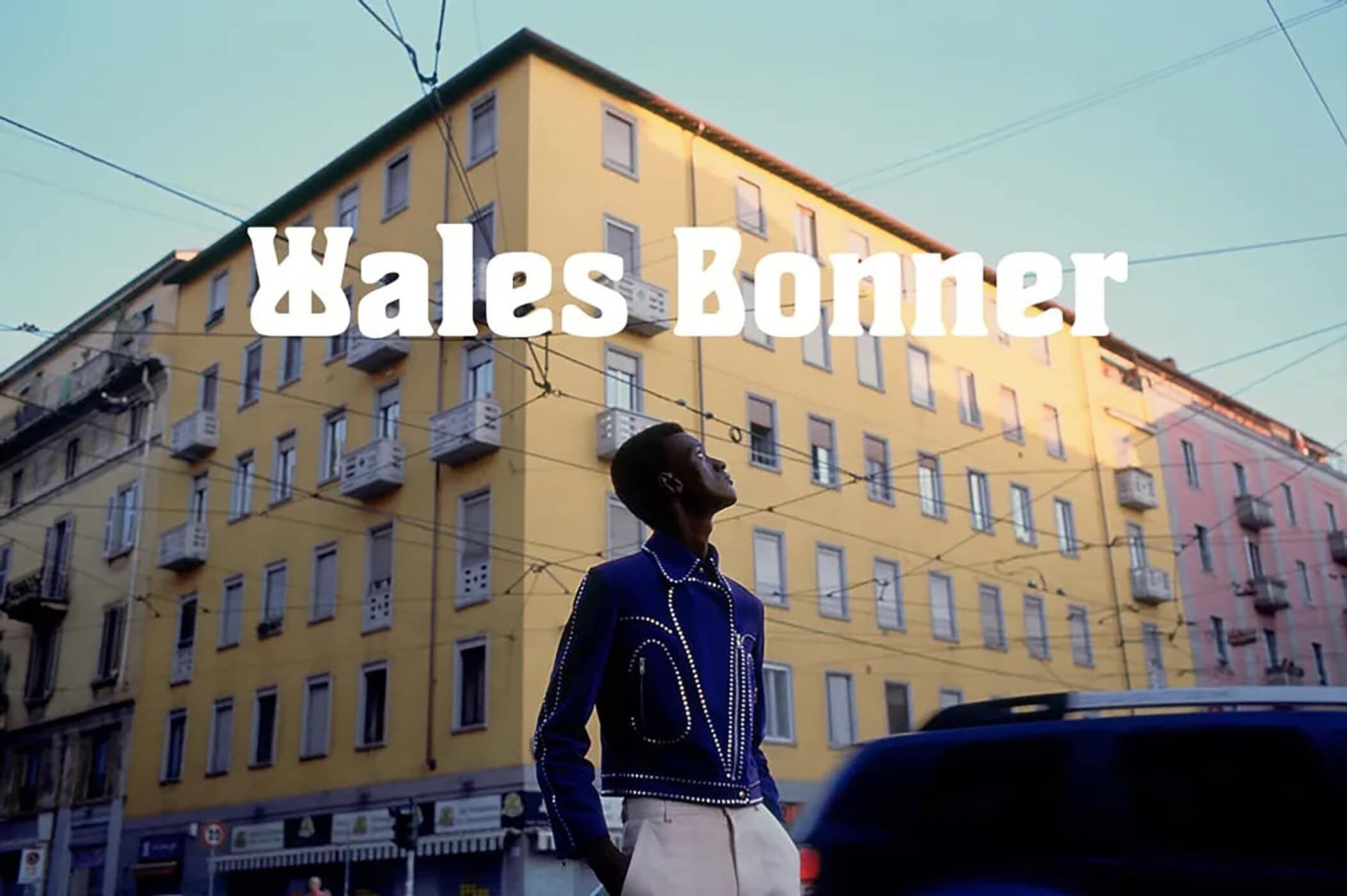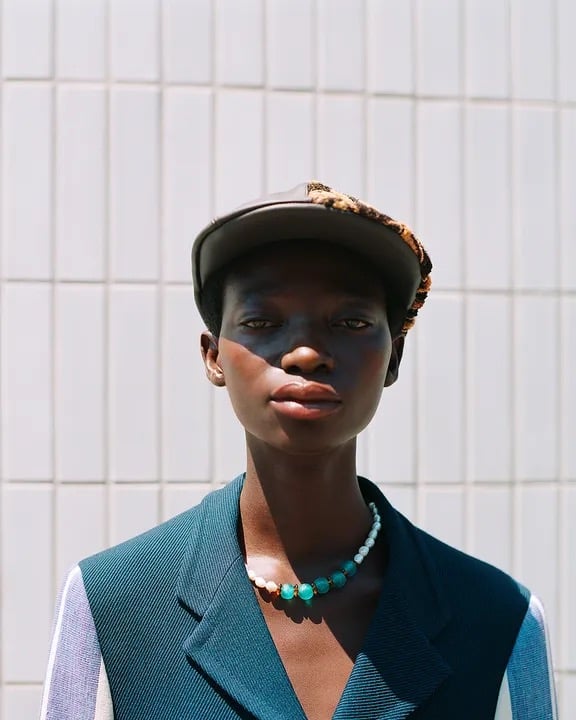 Wales Bonner Creative Director | Grace Wales Bonner
Photographer | Malick Bodian
Models | Akito Mizutani, Bangali Drammeh, Jonas Glöer, Liya Kebede
Stylist | Tom Guinness
Casting Director | Anita Bitton, Finlay Macaulay
---