---
The Best Holiday Fashion Ad Campaigns of the 2020 Season as chosen by Kenneth Richard
Much like the holidays themselves, holiday ad campaigns can be a drag. Precisely because they are based around traditions, we see many of the same themes, color schemes, and soundtracks year after year. Furthermore, despite their attempts to be heartwarming, it is often difficult to escape a sense of consumerism and insincerity. Thus, our favorite holiday campaigns are the ones that pull us out of this rut and reignite the joy of the season, reminding us of the reason for the holidays in the first place.
Burberry wowed us with a brilliant campaign that used choreography and dance to create an exhilaratingly unique approach to emotional storytelling. One interpretation of its singing-in-the-rain allegory could be to rely on togetherness in order to fight off the holiday blues.
Both Gucci and Chanel Nº5 made smart use of traditional brand aesthetics while expanding on them for a feeling of holiday openness. Gucci used the quotidian backdrop of an office party to make their trademark colorful eclecticism pop joyously, while Chanel's smart casting choice of Marion Cotillard made for a more honest and light depiction of romance than we have seen from the brand.
Miu Miu and Prada pleasantly surprised us with their approaches to the holiday campaign, both of which featured work from excellent creative directors. Rather than emphasizing gift giving or traditional holiday themes, they each took the opportunity to create introspective and artful campaigns that are excellent any time of year.
Here are The Impression's Top 10 Holiday Fashion Ad Campaigns of 2020 as selected by Chief Impressionist Kenneth Richard.
Burberry
Film
Burberry Creative Director | Riccardo Tisci
Film Directors | Megaforce
Director of Photography | Katelin Arizmendi
Talent | Kevin Bago, Robinson Cassarino, Chantel Foo, & Zhané Samuels
Stylist | Ibrahim Kamara
Production Company |Riff Raff Films
Choreography | (LA)HORDE
Music | "Singing In The Rain" written by Nacio Herb Brown / Arthur Freed. Published by EMI Music Publishing Limited. Vocals performed by Dreya Mac. Musical accompaniment performed by Lank & Tank for Twenty Below Music.
Campaign
Burberry Creative Director | Riccardo Tisci
Photographer | Rafael Pavarotti
Talents | Marcus Rashford MBE, Kevin Bago, Robinson Cassarino, Chantel Foo, Zhané Samuels, Cynthia Arrebola, Tara Halliwell, Dohyun Kim, Reece Nelson, & Zak Srakaew
Stylist | Ibrahim Kamara
Hair | Virginie Moreira
Makeup | Thom Walker
Choreography | (LA)HORDE
---
Chanel N°5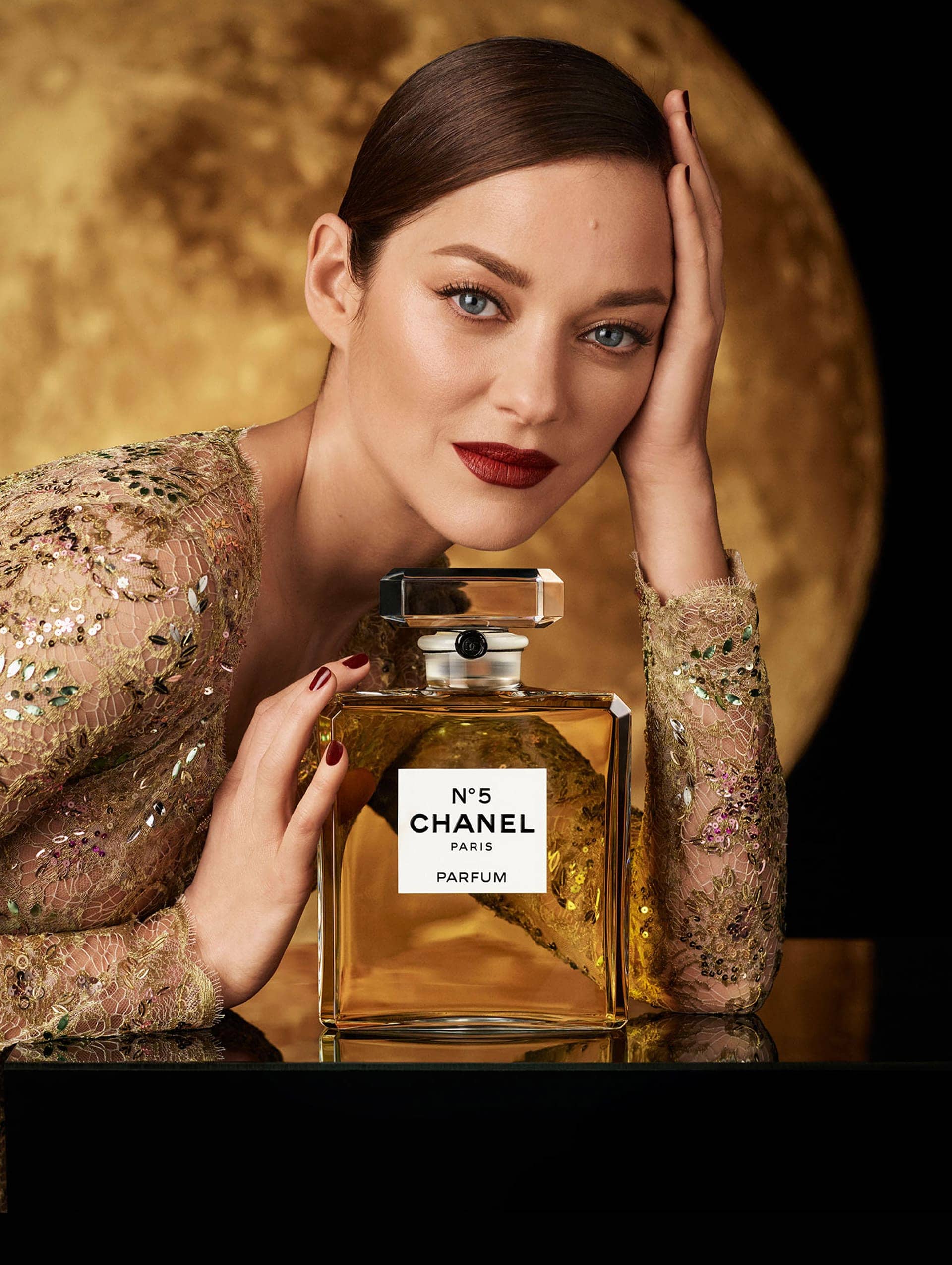 Director | Johan Renck
Talent | Marion Cotillard & Jeremie Belingard
Makeup | Lucia Pica
Choreographer | Ryan Heffington
Music | Team by Lord, recorded by Flavien Berger and covered by Marion Cotillard
---
Fendi
Fendi Creative Director | Silvia Venturini Fendi
Photographer/Director | Venetia Scott
Director of Photography | Alex Reid
Models | Stella Jones, Sonny Hall, Selena Forrest, Maggie Chen, & Jie Zheng
Stylist | Chaos
---
Gucci
Gucci Creative Director | Alessandro Michele
Agency | Simmonds ltd.
Creative Director | Christopher Simmonds
Photographer | Mark Peckmezian
Film Director | Akinola Davies Jr.
Music | "Only You" by Yazoo (Vince Clarke) (P) 1982 Mute Records Ltd., a BMG Company Su gentile concessione di Warner Music Italy Srl e di BMG Rights Management (Italy) srl © 1982 SM Publishing (Italy) Srl o/b/o Musical Moments LTD
---
Miu Miu
Miu Miu Creative Director | Miuccia Prada
Creative Director | Katie Grand
Photographer | Mert Alas and Marcus Piggott
Styling | Katie Grand, Gabriella Karefa-Johnson, Haley Wollens
Talent | Kim Basinger, Raffey Cassidy, Emma Corrin, Du Juan, Storm Reid Jordan Kristine Seamón, and Chloë Sevigny
---
Prada
Prada Creative Director | Miuccia Prada
Creative Director | Ferdinando Verderi
Photographer | Steven Meisel
Model | Freja Beha, Maty Fall, Mao Xiaoxing, Rudolfs Valbergs, & Merlijne Schorre
Story | Candice Carthy-Williams
Location | Villa Gnutti, Italy
---
rag & bone
rag & bone Creative Director | Marcus Wainwright
Photographer/Director | Andreas Laszlo Konrath
Director of Photography | Sacred Pact
Talent | Stretch Armstrong, Monica Reyes, Samile Bermannelli, Raissa, Rubyrose Hill, Coco Hill, Debr, Shereen Muhmmad & Fitzroy Gordon Jr.
Stylist | Katie Burnett
Makeup | Kristi Matamoros
Editing | Addison Post
Sound | H Wagner Sound
---
Tiffany & Co.
Agency | Laird+Partners
Creative Director | Trey Laird
Photographer | Craig McDean
Director of Photography | Theo Stanley
Models | Freja Beha Erichsen, Julia Nobis, Mayowa Nicholas, and Binx Walton
Stylist | Patti Wilson
Hair |Nigella Miller
Makeup |Diane Kendal
Manicurist | Honey
Casting Director | Stefanie Stein
---
Tod's
Tod's Creative Director | Walter Chiapponi
---
Tory Burch
Tory Burch Creative Director | Tory Burch
Models | Natalia Vodianova, Anok Yai
---
---