Review of Blumarine Fall 2022 Ad Campaign by Creative Director Nicola Brognano and Photographer Petra Collins with model Sasha Pivovarova
Blumarine blends bubblegum brightness with neo-noir mystery in a new Fall 2022 campaign by photographer Petra Collins.
Taking her cue from Blumarine's signature reference to 90s and Y2K codes with a contemporary and playfully seductive edge, Collins casts model Sasha Pivovarova as a sort of suburban socialite princess facing just another weekend crisis of having crashed her hot pink Mercedes into a backyard pool.
Despite the playful and pouty pop character of this narrative, the imagery is threaded with a sense of the decadent and ominous – almost reminding us of one of David Lynch's signature motifs of some subtle evil creeping in behind the perfect façade of white suburban life. Collins' evocative use of analog film, noirish lighting, and fog machine richly amplifies the mood.
With atmospheric synthesizers, jumpy editing, and an uneasy dreaminess, the accompanying short film confirms the Lynch inspiration while nicely developing the mood and narrative from the photographs.
Collins injects a recognizably Blumarine aesthetic with mystery and danger, but never loses its glamor.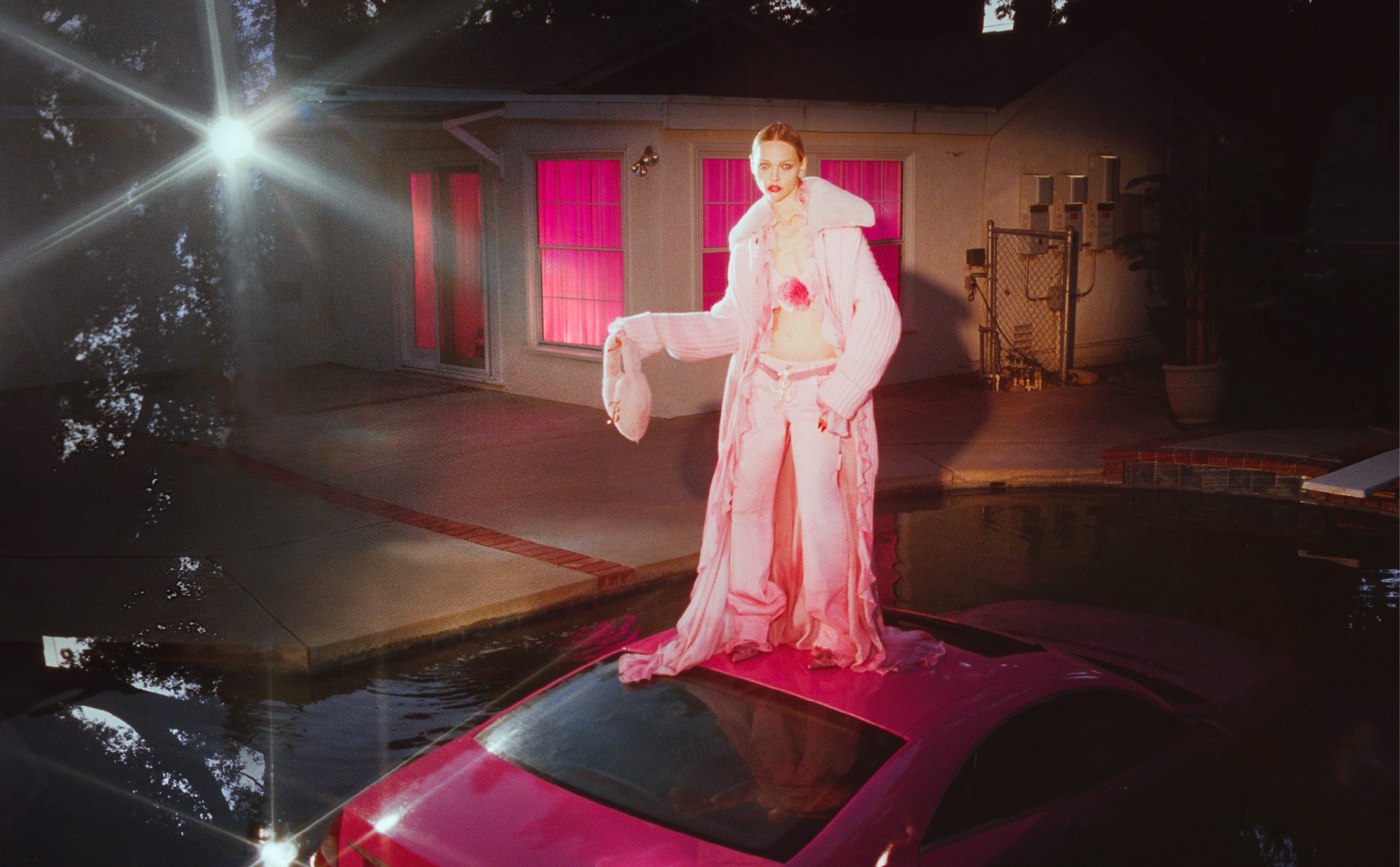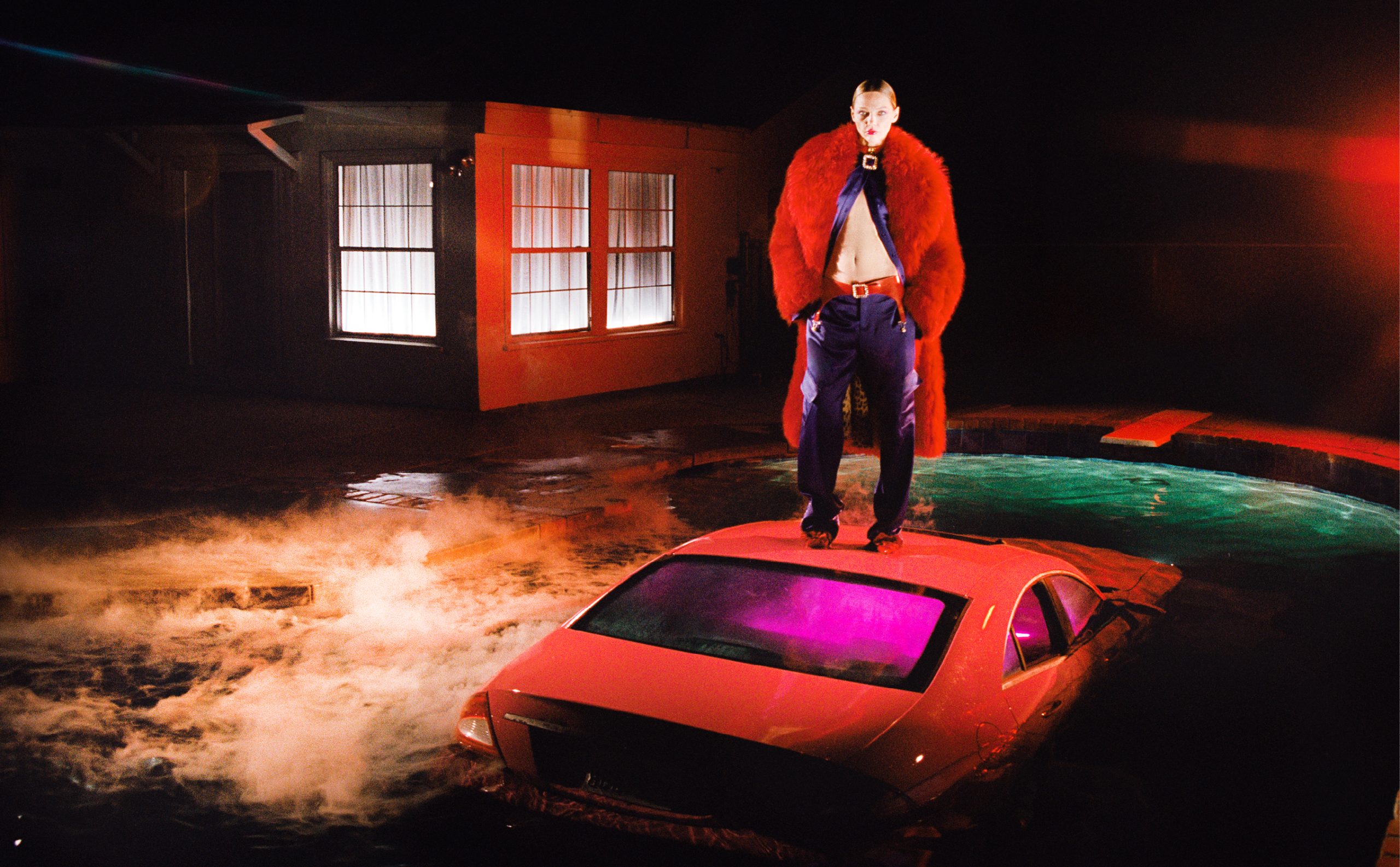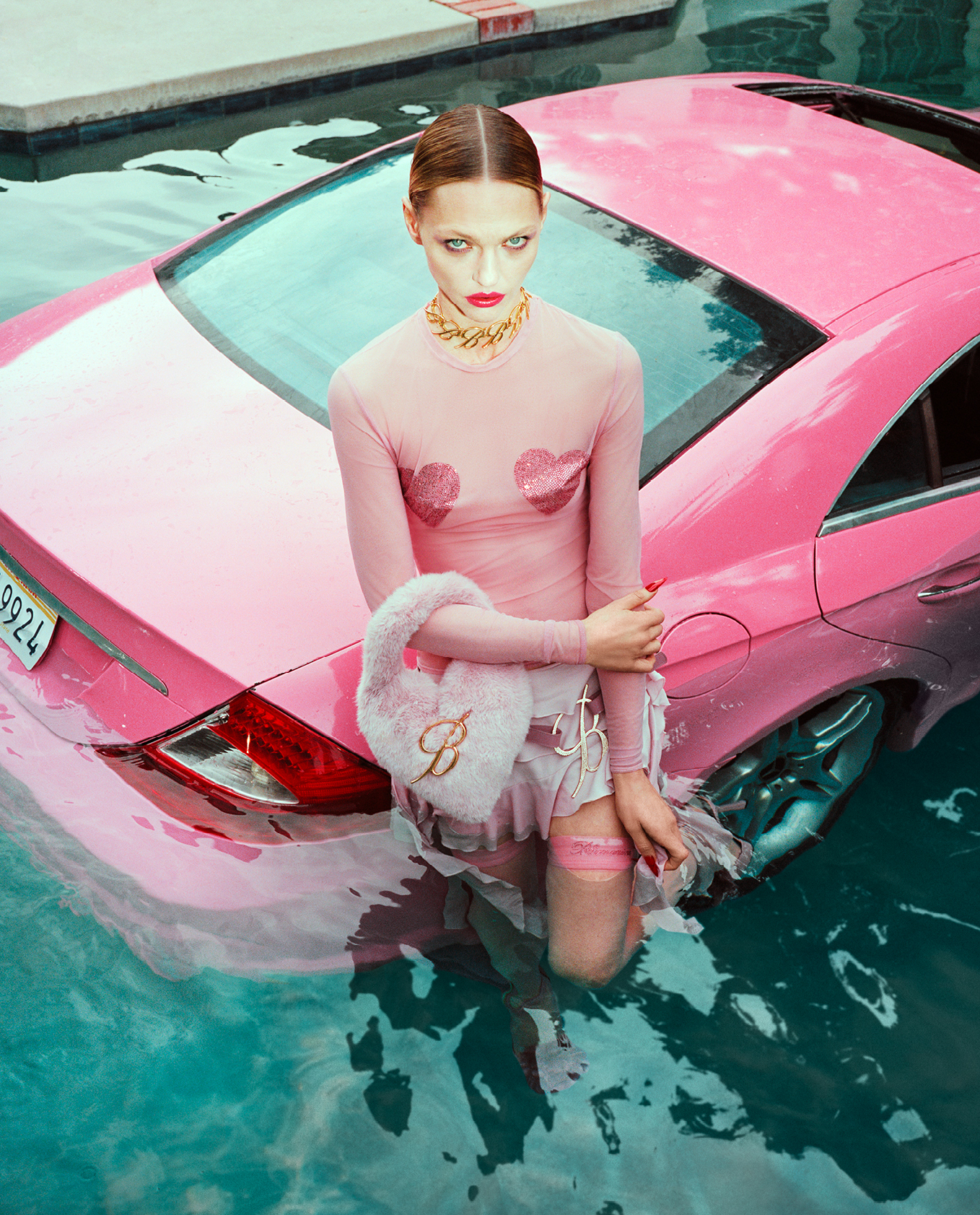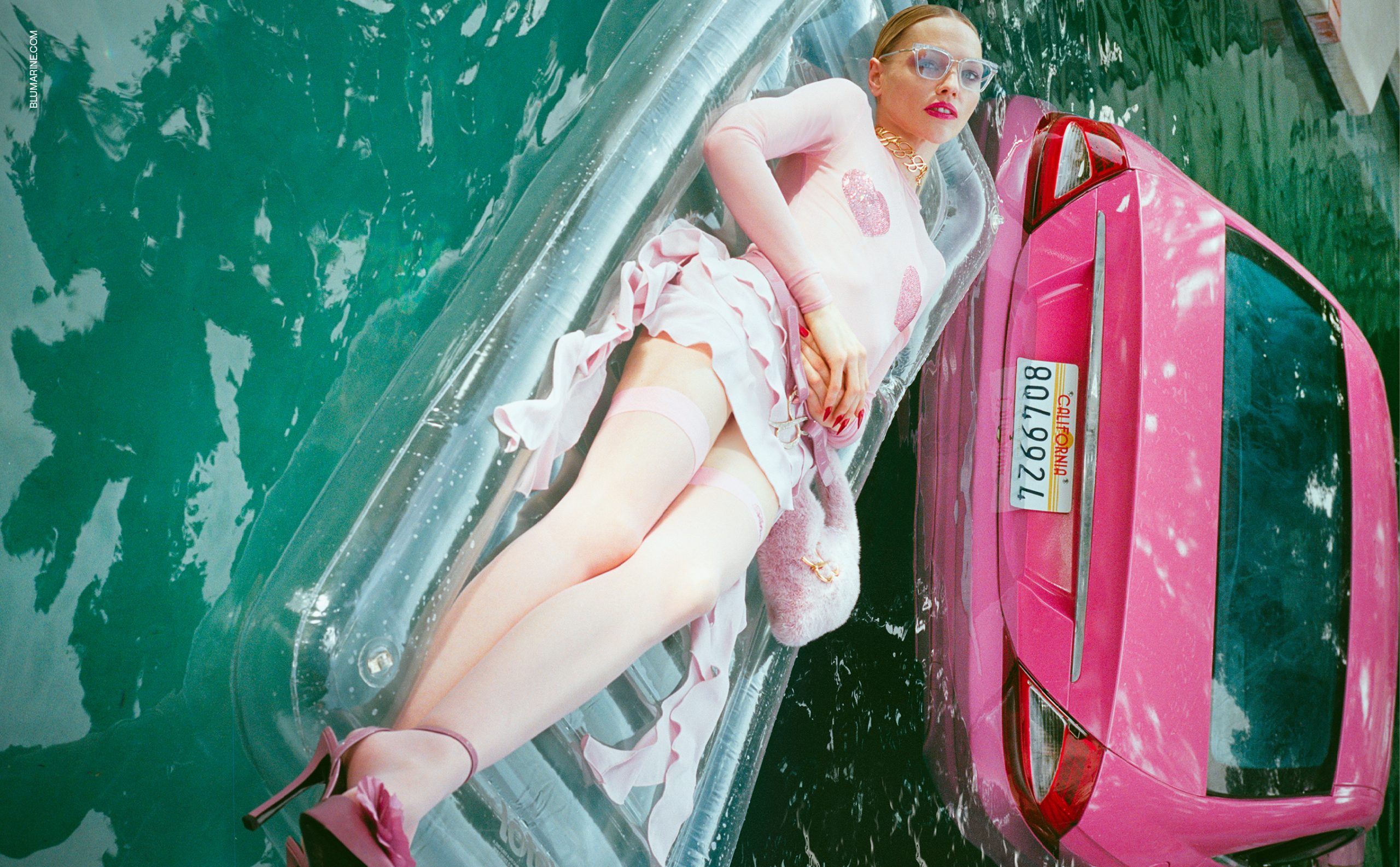 Blumarine Creative Director | Nicola Brognano
Photographer | Petra Collins
Models | Sasha Pivovarova
Stylist | Lotta Volkova
Hair | Holli Smith
Makeup | Kali Kennedy
Manicurist | Nails by Mei
Casting Director | Maria Giulia Azario
Set Designer | Nicholas Des Jardins

---