---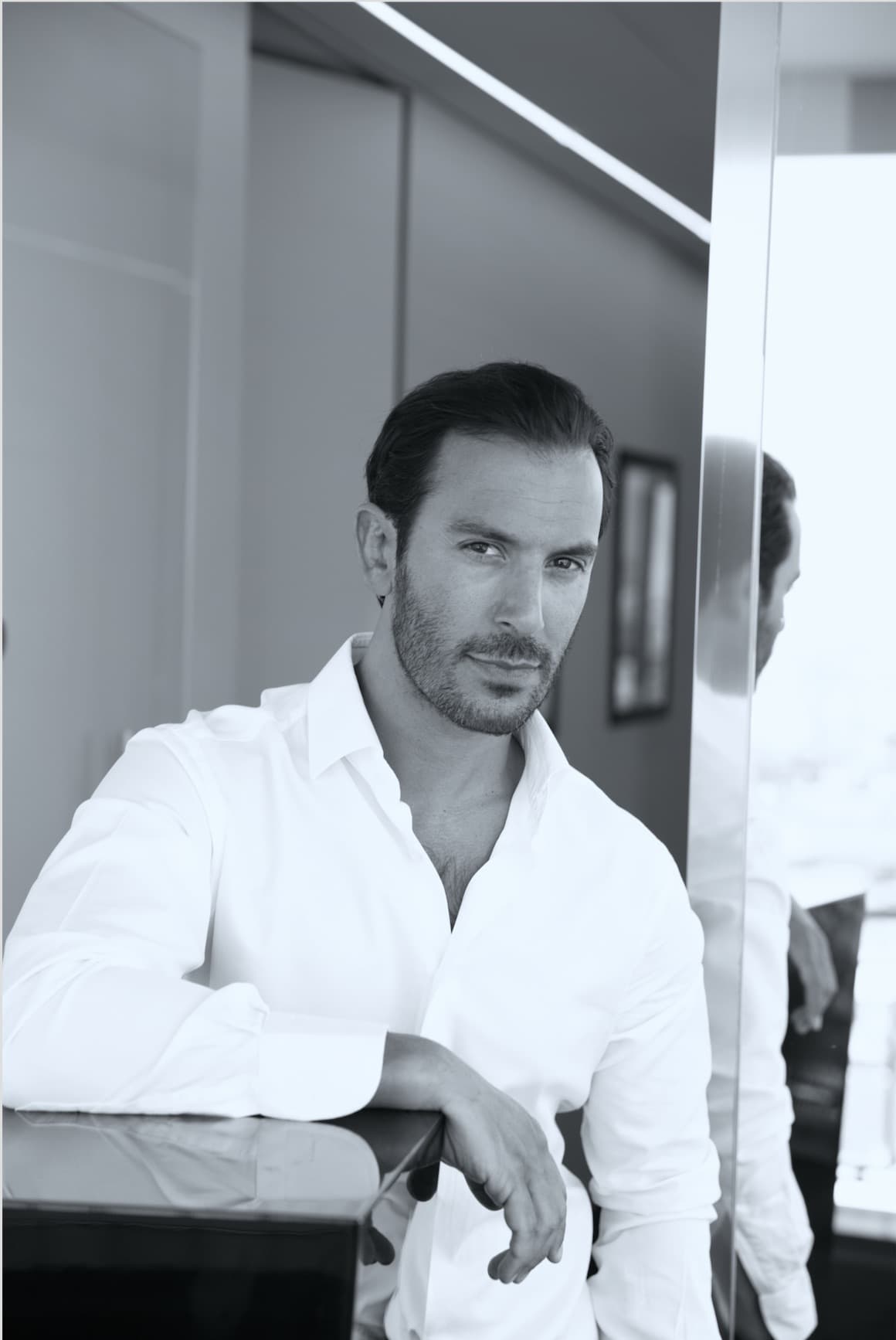 Francesco Francavilla announced Global Head of Communications for Alberta Ferretti and Pollini Brands
The Aeffe Group announced Francesco Francavilla as Global Head of Communications for the Alberta Ferretti and Pollini brands.
A professional expert in the field of communication and marketing, Francavilla will lead the communication department of the two brands with a focus on the new challenges of global business.
Francavilla has gained solid experience in the sector working for a number of international brands, including Dolce & Gabbana and Renè Caovilla, as well as covering the role first of PR & Communication Director and then of Vice President in the Paris office of the international agency Karla Otto.
More recently, Francavilla was Global Head of Marketing & Communications at the Dreamers Factory of the Antonioli Group, managing the communication activities of the Antonioli, Ann Demeulemeester, 44 Label Group brands.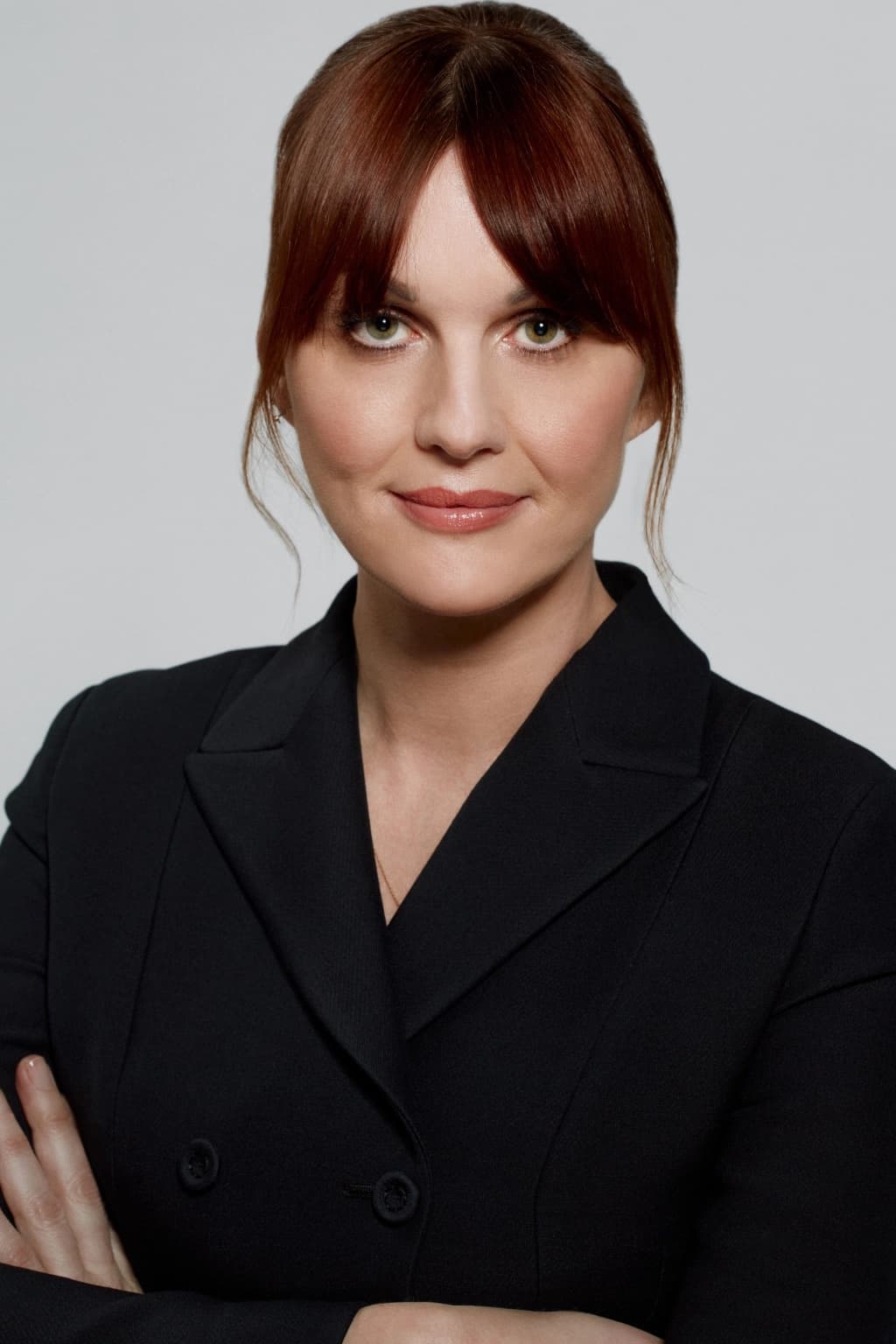 Teresa Tarmey appointed Dior's Global Skincare Expert
Working closely with the skin care team, The British aesthetician Teresa Tarmey is joining the beauty arm of the French luxury house, where she will be consulting on editorial, digital and influencer projects.
"Being asked to globally represent Dior skin care is my biggest achievement so far. I have long admired the house's heritage, and look forward to exploring this partnership on an international level," said Tarmey.
"I love that Dior have their own manufacturing facilities for skin care and I have been blown away by their in-house scientists, research and innovation. I am so grateful and honored to start this new journey in my career," she added.
Tarmey has worked with Dior Beauty as its UK Skin Care Ambassador announced in April 2021.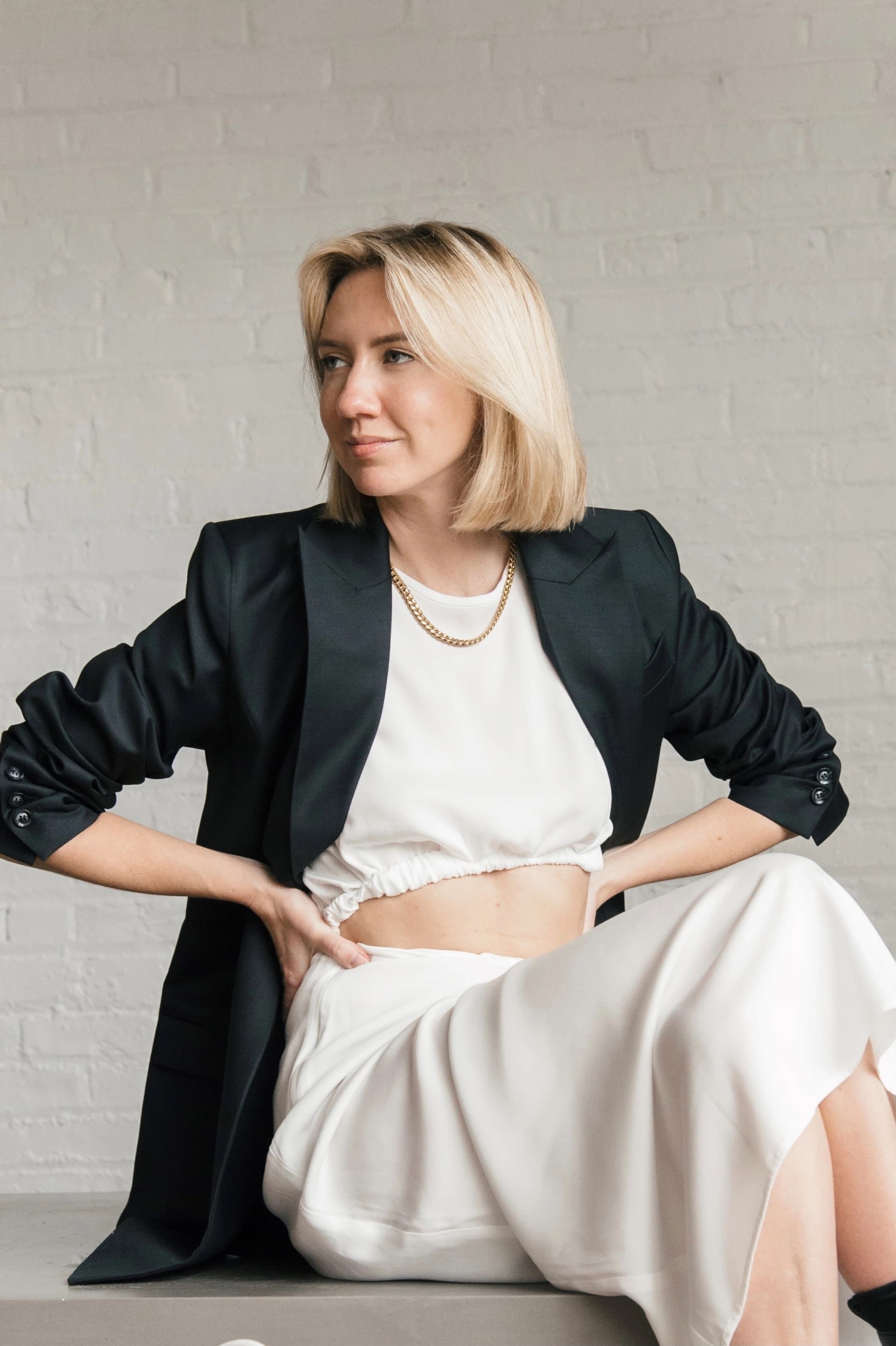 Neiman Marcus Intergrates Teams; Lisa Aiken to Leave
Neiman Marcus announced that as part of their growth roadmap of Revolutionizing Luxury Experiences, a strategic integration has been created between the Designer Buying and Fashion Office teams.
Jodi Kahn has been promoted to Vice President, Luxury Fashion, Neiman Marcus, aligning this team under her leadership with the purpose of empowering a closer alignment with brands and creating greater agility to deliver quality fashion assortments and extraordinary experiences. Paolo Riva's role has also been expanded to include oversight of the Neiman Marcus' Women's Fashion office and Russ Patrick will now have oversight of the Neiman Marcus' Men's Fashion office.
Lisa Aiken, Senior Vice President and Fashion and Lifestyle Director at Neiman Marcus, is leaving the luxury retailer on July 1.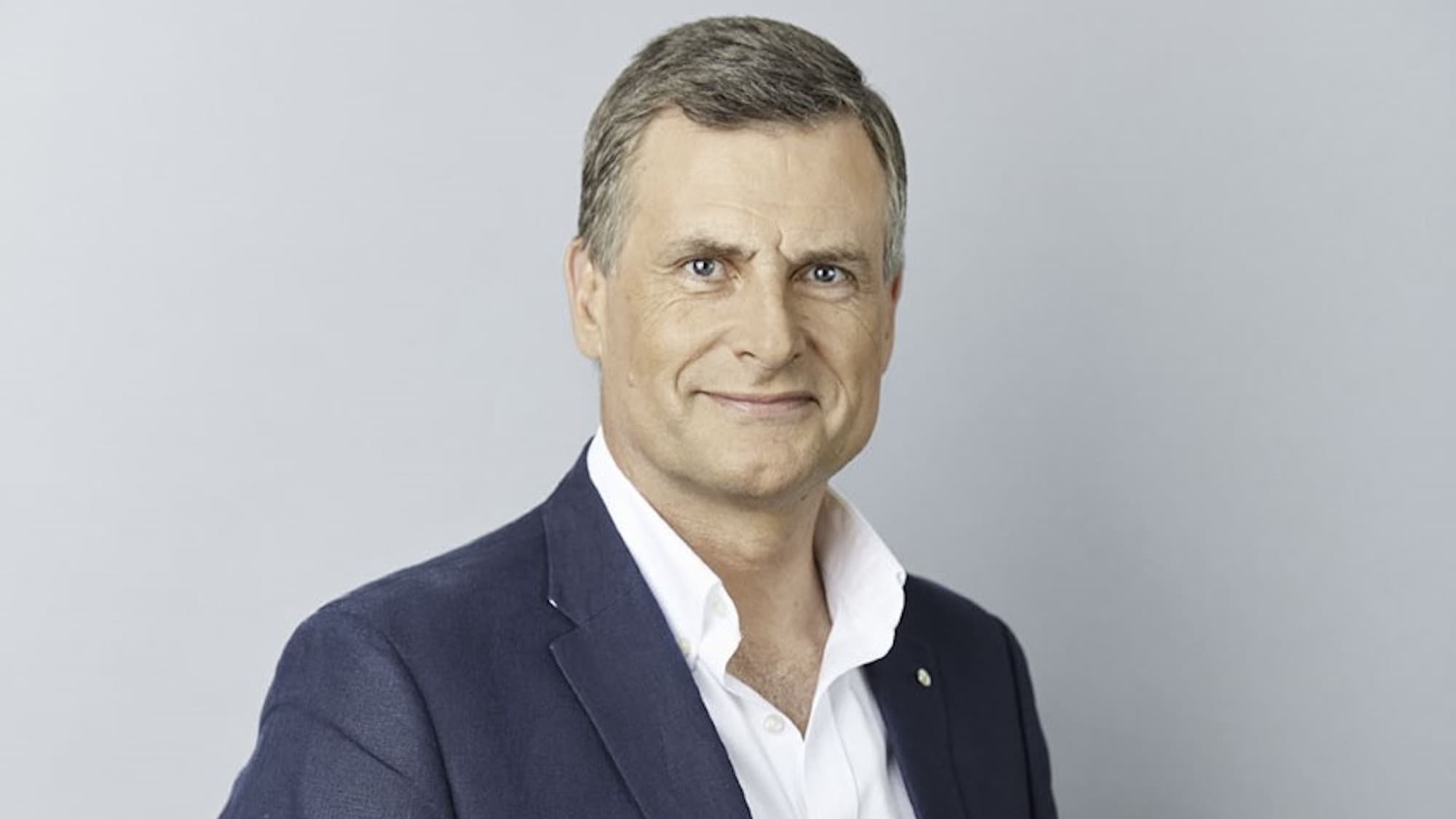 Marks and Spencer Group Plc Appointment Of Non-Executive Director
Marks and Spencer Group announced that Ronan Dunne will join the board as a Non-Executive Director effective from 1 August 2022.
Ronan is former CEO of Verizon Consumer Group, and was previously CEO of Telefónica UK (O2) and prior to that Chief Financial Officer. He is currently Non-Executive Chairman of Six Nations Rugby.
M&S Chairman Archie Norman said: "I am delighted to welcome Ronan to our Board. He is a very strong commercial leader with enormous international experience in the digital telecoms industry, has led businesses through technological and people transformation, and has great financial expertise. He will add relevant expertise and fit in with our 'engaged Board' governance style."
Ronan will join the Audit and Nomination Committees at the same time as joining the board.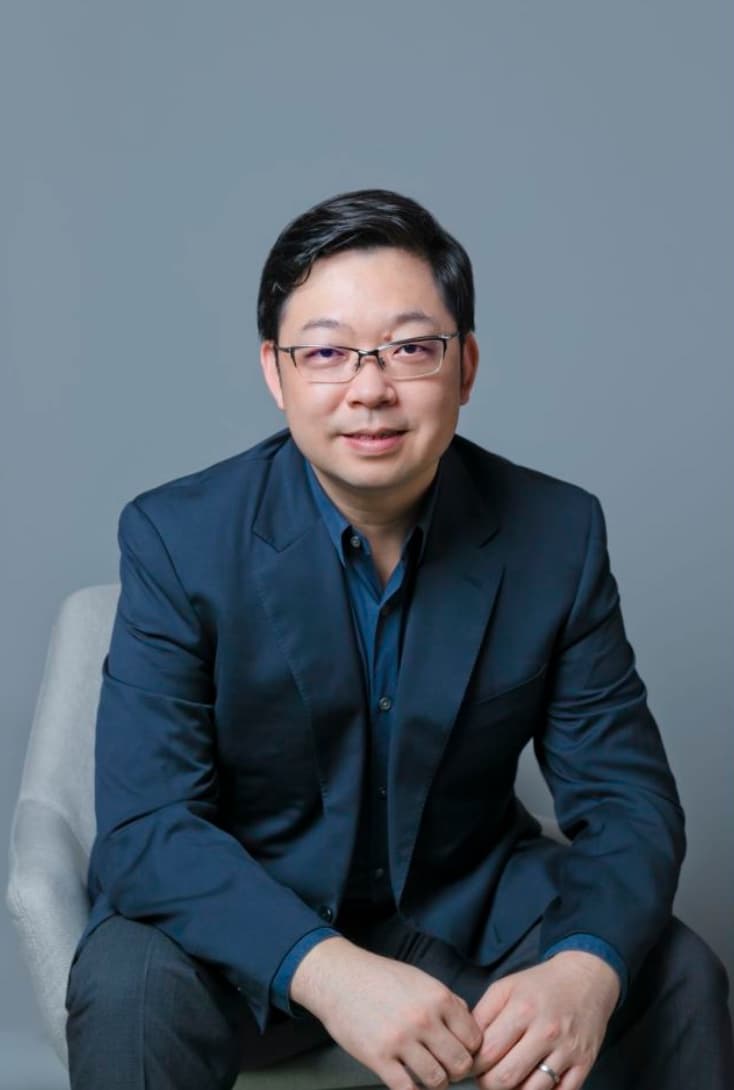 Mytheresa Appointments Steven Xu as President China and Asia Pacific
Luxury e-commerce platform Mytheresa announced that Steven Xu will join Mytheresa July 1, 2022 as President for China and Asia Pacific. Steven brings a wealth of consumer-centered digital experience in the APAC region. He served as Vice President of Digital Marketing and E-Commerce APAC at Ralph Lauren where he managed Ralph Lauren's online business in the APAC region, particularly in China. In his recent roles as Head of Digital Activation at BAT (British American Tobacco) as well as Philip Morris, he focused on driving the regional digital transformation in the Asia Pacific and Middle Eastern markets. Previously he has also worked for eBay and Edipresse. Steven holds a Master's degree in Electrical Engineering from the University of Paris-Saclay in France.
He will be responsible for all Mytheresa consumer-facing activities in China and Asia Pacific.
Michael Kliger, CEO of Mytheresa says: "We're excited to have Steven on board to further continue our successful global expansion and become the number one destination in luxury e-commerce. Having Steven joining shows our clear commitment to the sophisticated Chinese luxury shopper and their demands."
Steven Xu adds, "I am thrilled to join Mytheresa to further drive the business in China and APAC. There is a huge growth potential in the region as luxury consumers continue to shift to online. Mytheresa's unique multi-brand digital shopping experience will attract many more customers in the future."
Gareth Locke, Chief Growth Officer & Managing Director of Mytheresa continues, "Asia Pacific and particularly China is an important growth market for Mytheresa. Building a local team there is crucial for us to make consumers even more aware of our unique value proposition and to deliver the first-class shopping experience that our customers expect. Steven brings a wealth of digital experience. We are extremely delighted to welcome him as the new President of China and Asia Pacific."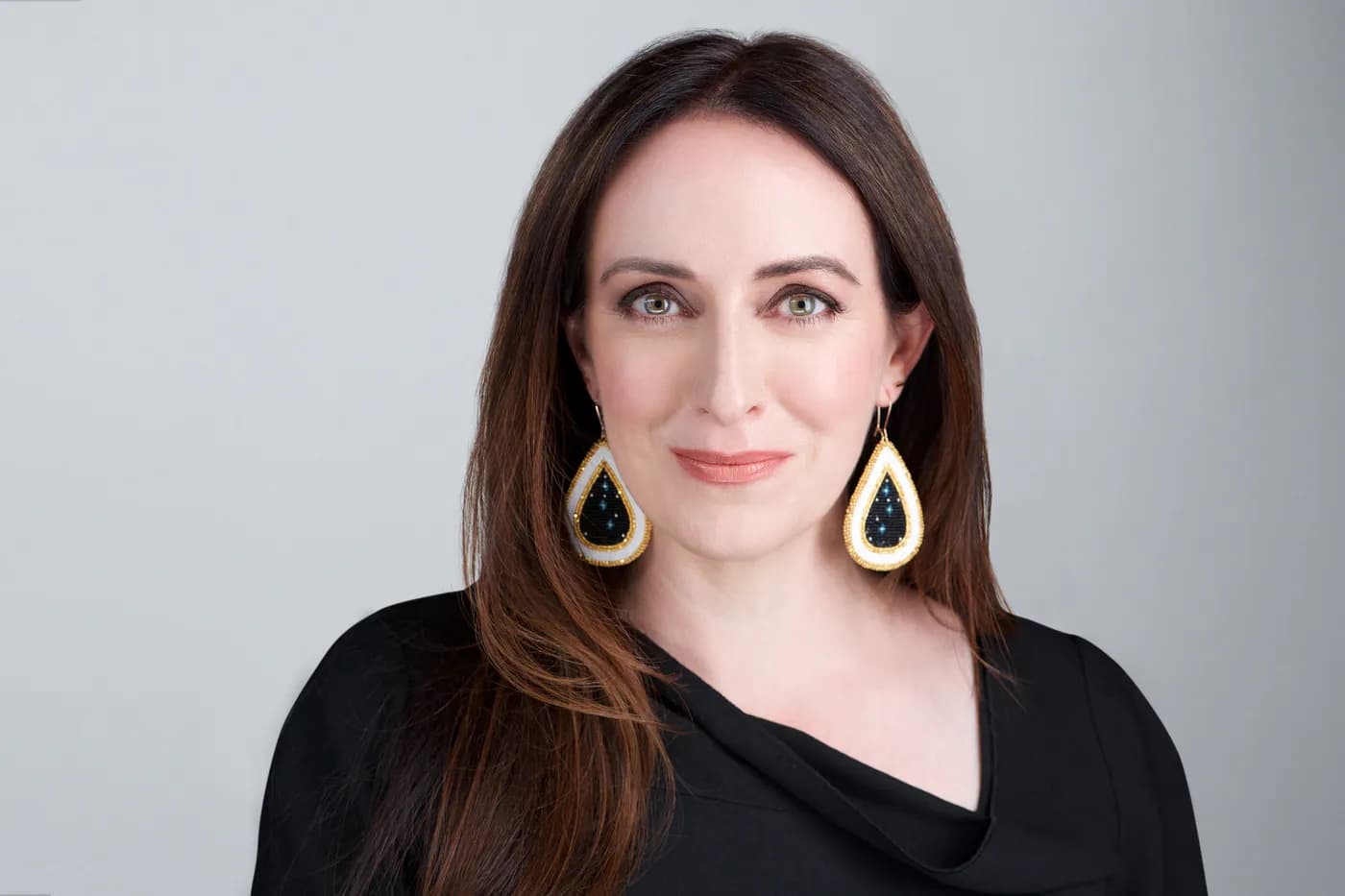 The Estée Lauder Companies Announces Key Leadership Updates for Origins and Bumble and Bumble
The Estée Lauder Companies announced two key leadership appointments for its Origins and Bumble and bumble brands, effective July 1, 2022. Amber Garrison has been named Global Brand President, Origins and Corey Reese has been promoted to Senior Vice President, GM, Bumble and bumble. Both leaders will report to Jane Hertzmark Hudis, Executive Group President, and serve on the company's Executive Leadership Team.
"These appointments reflect our company's commitment to enabling top talent with meaningful career growth opportunities and demonstrate the company's unwavering confidence in their leadership to further maximize the growth potential of each brand," said Jane.
As Global Brand President, Amber will be responsible for driving Origins' short-term and long-term strategy and setting the brand on a path to win globally and in key markets. Working closely with her leadership team, she will focus on elevating brand equity, broadening consumer reach, and driving the brand's innovation and hero product strategies to the next level. Amber will reignite, elevate, and modernize the Origins mission of combining the best of nature and science to lead in the fast-growing active naturals space.
"A recognized leader, Amber brings to Origins a combination of brand-building expertise and deep strategic acumen," said Jane. "At the helm of Bumble and bumble, Amber unlocked the power of the brand by understanding its DNA and styling roots; providing the vision to take the brand into the future; and leading a turnaround by focusing on innovation, hero products, the brand's digital evolution and Inclusion, Diversity & Equity. Amber's track record of successful brand transformation, while mindfully preserving the heart and soul of a brand, make her ideally suited to lead Origins into its modern future."
Amber is a passionate champion for developing emerging talent and fostering Inclusion, Diversity & Equity. She has served as a sponsor and featured speaker for ELC's women's leadership program Open Doors, and as a mentor for From Every Chair, the company's leadership and development program for Black employees. Outside of ELC, Amber has been a mentor for BeautyUnited, which supports the next generation of beauty and wellness leaders. She also proudly serves on the Board of Directors of Native Forward Scholars Fund, an organization dedicated to empowering Native scholars pursuing undergraduate, graduate, and professional degrees across the United States.
Amber joins Origins from Bumble and bumble, where, as Global Brand President, she led the transformation of the brand into a growth engine for the company. Amber led Bumble and bumble to deliver a step change in results, where under her leadership, the brand achieved impressive performance, particularly in the U.S. Prior to Bumble and bumble, Amber held the position of Vice President, Corporate Strategy where she led the development and deployment of ELC's Corporate Strategy and 10-Year Strategic Compass.
Corey Reese has been Promoted to Senior Vice President, GM, Bumble and bumble. Building on Bumble and bumble's momentum, Corey will lead the brand strategy and work closely with his leadership team to accelerate fast-growing consumer segments, channels and markets; spearhead new product and commercial innovation with a focus on hero products; and further strengthen Bumble and bumble's digital footprint. He will continue to reinforce brand storytelling across all platforms, building on the brand's iconic styling authority, professional salon equity, and commitment to inclusion and individuality.
"A highly collaborative leader, Corey brings to Bumble and bumble a strong tenure of working alongside indie and artistry brands to harness their potential and nurture their growth. With a passion for hair care, a deep appreciation for creative, an ability to lead across disciplines and a commitment to advancing Inclusion, Diversity & Equity, Corey is well-positioned to lead Bumble and bumble into its next chapter of growth," said Jane.
Most recently, Corey has supported M∙A∙C, Clinique, TOM FORD BEAUTY, Smashbox, GLAMGLOW and Too Faced as Vice President, Strategic Initiatives and Business Operations. His leadership played a key role in helping brands to realize new business opportunities, improve overall operational effectiveness and drive transformation. During his tenure, Corey was instrumental in ELC's makeup recovery strategy, resulting in a successful rebound for the category post-Covid. Responsible for leading the Creative and Brand Pillar of the company's Commitment to Racial Equity, Corey helped to establish a pathway for brands to accurately and consistently represent, engage and meet the needs of diverse consumers, from concept to counter. Passionate about mentorship and sponsorship, he also serves as an Open Doors sponsor and is a mentor to many emerging leaders across the organization. Previously Corey was Vice President, Senior Corporate Counsel and Assistant Secretary where he was responsible for a wide range of corporate legal matters, such as Mergers and Acquisitions, Global Corporate Subsidiary management, Corporate Finance, Corporate Governance and Board Affairs, Securities, and Corporate Philanthropy.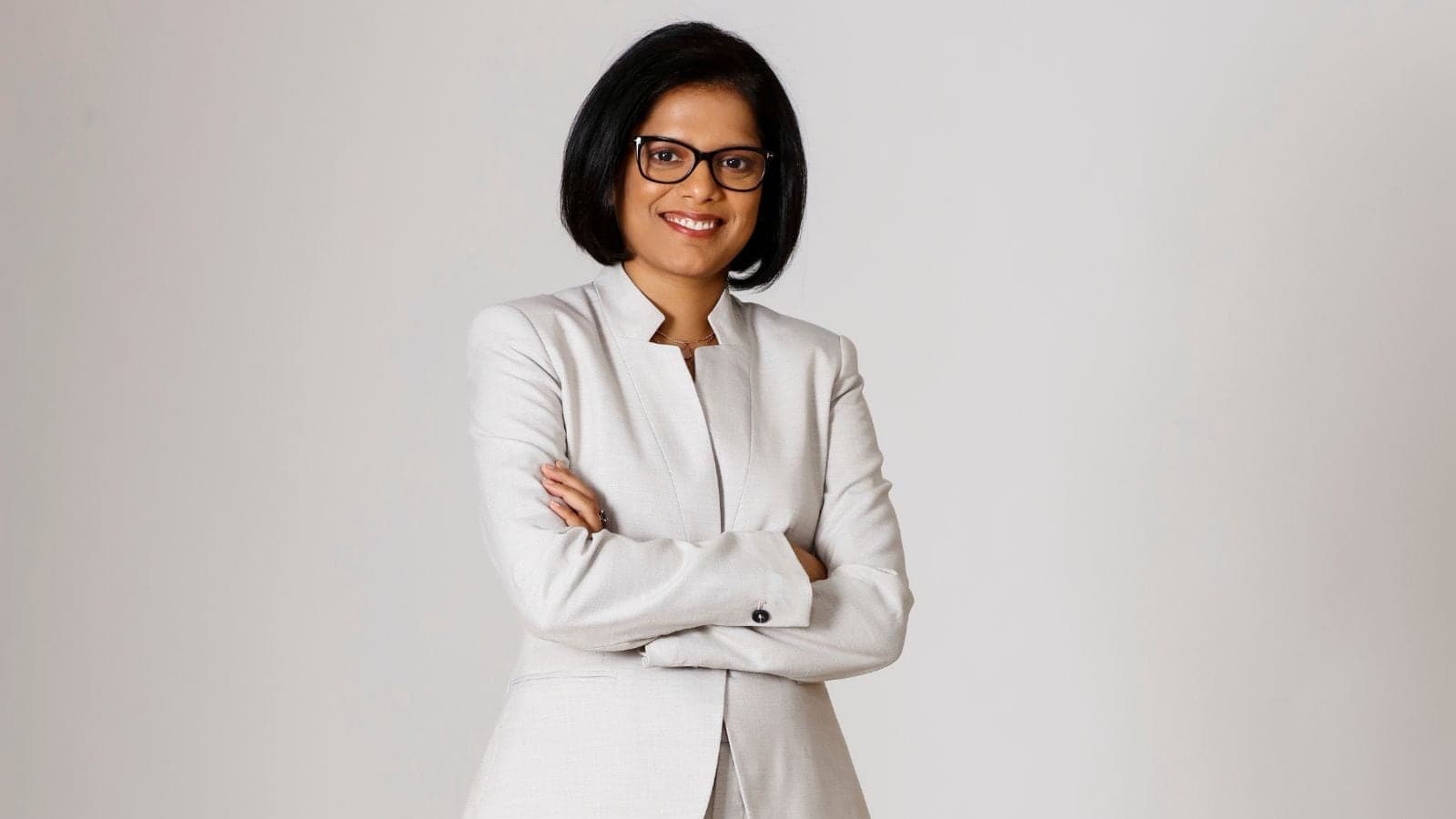 Levi Strauss & Co. Names Amisha Jain To Lead South Asia-Middle East and Africa
Levi Strauss & Co. announced the appointment of a new leader in its commercial organization. Amisha Jain has been named as the company's new senior vice president and managing director of South Asia-Middle East and Africa (SAMEA).
She will be responsible for leading the company's operations in SAMEA and ensuring that the geography continues to drive expansion and growth, contributing to the company's success in Asia and around the globe.
Jain brings more than 20 years of experience across multiple industries including physical and digital retail, consumer goods and technology and a strong track record of leading profitable, sustainable growth and transformation initiatives in both multi-national and domestic companies in India to the company.
Most recently, Jain was the chief executive officer at Zivame, India's number one intimate-wear brand and platform where she was known to be a transformational leader and a turnaround specialist. During her tenure there, she scaled the business nine times in three years before the business was acquired by Reliance Group in 2020.
Amisha has an MBA from INSEAD and a master's degree in electrical engineering from the University of Texas at Arlington. She started her career as an engineer with Motorola Inc. and has held roles across multiple functions including sales, operations and strategy at organizations like McKinsey & Company, Nike and Arvind Group.
"We are thrilled to welcome such a dynamic, proven leader to the company," said Seth Ellison, executive vice president and chief commercial officer of Levi Strauss & Co. "Amisha's years leading digital and physical retail businesses, her track record of delivering results while connecting with consumers and her passion for innovation are a combination that will set our SAMEA cluster up for accelerated growth."
"I am excited to join LS&Co. and the Levi's® a brand—one that I have always admired as a consumer and a business leader. The team has had an incredible journey thus far, and I am delighted to be part of this passionate and high-performing group. Together we will strive to take the brand to even greater heights in the region," said Amisha Jain, senior vice president and managing director of South Asia-Middle East and Africa (SAMEA), Levi Strauss & Co.
Jain fills this role following the transition of Sanjeev Mohanty in late 2021. Mohanty, the company's previous senior vice president and managing director of SAMEA, is currently Levi Strauss & Co.'s senior vice president and managing director of the U.S. and Canada.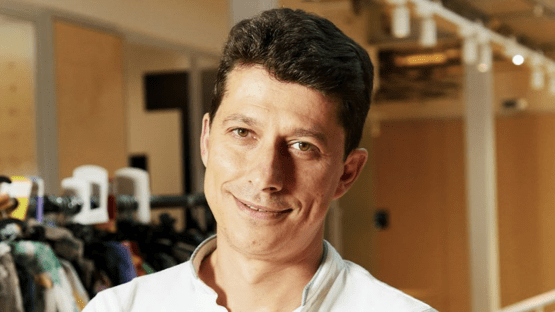 ASOS announces Board changes: José Antonio Ramos Calamonte appointed Chief Executive Officer Jørgen Lindemann to become Chair
ASOS announced the appointment of José Antonio Ramos Calamonte as Chief Executive Officer and Jørgen Lindemann as Chair.
José, who is currently Chief Commercial Officer of ASOS, becomes CEO and a member of the ASOS Board with immediate effect. He is an experienced international retailer, with deep multichannel experience and a track record of driving innovation. In an 18-year career in retail, José has led on commercial strategy for high-profile brands including Inditex, Esprit and Carrefour Spain, having started his career at McKinsey. He joined ASOS from leading Portuguese fashion company, Salsa Jeans, where he held the position of Chief Executive Officer for almost two years.
José has made a significant impact at ASOS since he joined to lead the commercial function in January 2021, taking responsibility for driving ASOS' product and trading strategy globally, encompassing design, sourcing, garment technology, buying and merchandising, global trading, ASOS Studios and creative. He has overseen product, category and range strategy, pricing and margin, own-label product innovation and brand partnerships, leading a team of more than 1,000 people.
Jørgen Lindemann, who joined the ASOS Board as a non-executive director on 1 November 2021, will become Chair, succeeding Ian Dyson, with effect from 1 August 2022, when Ian will step down. At ASOS' AGM in December 2021, Ian outlined his intention to step down from the Board following the appointment of a new CEO, reflecting the fact that he has been on the ASOS Board since October 2013.
Jørgen has deep experience of leading digital-first businesses. In addition to his role on the ASOS Board, he is currently the Chair of Miinto, the Danish-based online fashion marketplace and a Board member of Bambuser AB. He is the former President and CEO of Modern Times Group, the Sweden-based digital entertainment business and recently stood down from the Board of Zalando following five-years as a non-executive director.
José and Jørgen will work closely together and with the rest of the Board, the wider executive team and ASOS colleagues, to continue to deliver against ASOS' refreshed strategic priorities, as set out at the Capital Markets Day in November 2021.
Ian Dyson, Chair of ASOS, said, "José is the right person to lead ASOS through the next phase of growth and the Board is delighted that he is becoming CEO at such an important time. Since he joined the business, José has made an enormous contribution, driving change through our commercial function and bringing new energy and enthusiasm to the core product and trading functions of the business. José was a core part of the executive team that developed ASOS' strategy, outlined last year, against which we are making continued progress, in spite of the backdrop of difficult market conditions.
"I will step down from the ASOS Board after nine years, confident that we have in place the right leadership to deliver against the long-term strategy to significantly increase sales and profitability by leveraging ASOS' strong, scalable global platform and its best-in-class customer experience."
José Antonio Ramos Calamonte said, "ASOS is a great business with a strong brand, a compelling customer offer and great people. I joined ASOS because it is a business I had admired for a long time. I am excited at the opportunities ahead and look forward to working with the Board, the rest of the executive team and all our ASOS colleagues to deliver every day for our customers around the world and to create sustainable long-term value for all stakeholders."
Patrick Kennedy, Senior Independent Non-Executive Director of ASOS, said, "Jørgen Lindemann has made a big impact since joining the Board of ASOS last year and I am delighted that he will step up to take the Chair role and ensure a seamless transition as Ian Dyson steps down. On behalf of the Board, I want to thank Ian for the substantial contribution he has made to ASOS over his nine years on the Board as a non-executive director, Audit Chair, Senior Independent Director and, latterly, as Chair."
Jørgen Lindemann said, "I am delighted to be taking the role of Chair of ASOS. The Board of ASOS is clearly focused on ensuring we continue to make progress against our strategy, in spite of the unprecedented external challenges the business is facing. I look forward to working with José and the rest of the team to ensure delivery against our stated ambitions."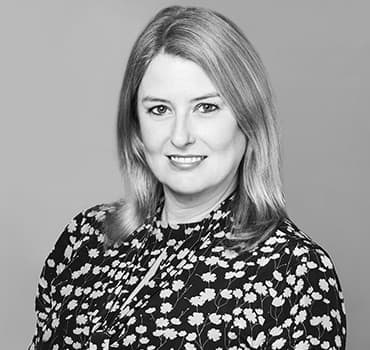 Helen Connolly appointed Chief Executive Officer at New Look
New Look Retail Holdings Ltd announced that Helen Connolly has been appointed as Chief Executive Officer (CEO), effective 16 June 2022. Helen replaces Nigel Oddy as CEO, who, as previously announced, has stood down from the role.
Before joining New Look in 2020 as Chief Commercial Officer (CCO), Helen was formerly Chief Executive Officer for four years at Bonmarché. Prior to this, she was a Director of Buying, Womenswear and Lingerie, for George at ASDA and Head of Buying at Dorothy Perkins.
During her time as CCO, Helen has focused particularly on New Look's Buying and Merchandising capabilities, improving both product and efficiencies across the business, as well as creating and driving partnership and concessions opportunities.
Mike Coupe, Chairman of New Look, said, "Helen's appointment comes at a pivotal time for New Look, as having navigated the pandemic successfully the business now has a strong platform for future growth. Over the last two years, Helen has been critical in shaping and improving the business and has transformed the New Look product offer. Along with her knowledge of the business, she brings with her a wealth of sector experience, and I look forward to working with her and the team as we continue to deliver longterm, sustainable growth for New Look."
Helen Connolly, incoming Chief Executive, added, "It's a privilege to be taking on the role of CEO at this iconic British brand. New Look is a leading womenswear fashion retailer, and for good reason. People shop with us because we make them look good and feel great and I am excited about the many opportunities we have ahead of us."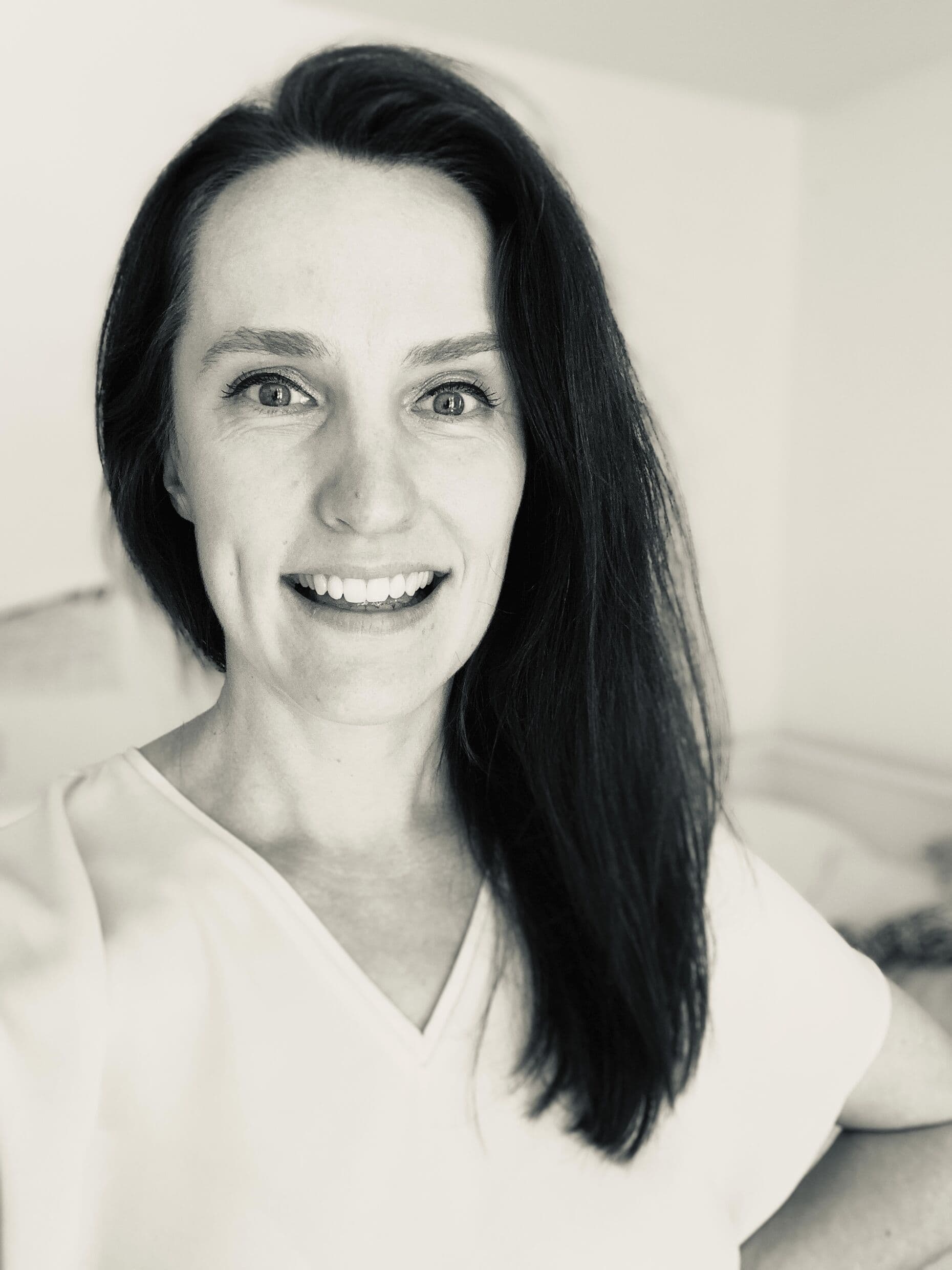 Changes in Marimekko's management – Noora Laurila appointed Senior Vice President of Sales in Region West and member of the Management Group
Noora Laurila has been appointed Senior Vice President, Sales, Region West and a member of the Management Group of Marimekko. She will start in the position on 14 September 2022 and report to President and CEO Tiina Alahuhta-Kasko.
Laurila moves to Marimekko from L'Oréal, where she has worked in various commercial leadership and key positions in Finland and the Nordic countries since 2008. Currently responsible for the Nordic business development, Laurila has wide-ranging commercial knowledge and experience in leading and developing sales, product portfolio and brand.
Marimekko has decided to change its sales leadership structure so that going forward, the company's sales leadership in the Management Group is divided into two geographical regions, Region West and Region East. The Region West consists of Finland, Scandinavia, EMEA and North America, while the Region East comprises the Asia-Pacific region. The search for Senior Vice President, Sales, Region East is ongoing.
"Despite the coronavirus pandemic, Marimekko's profitable growth has progressed well in recent years. This change in the sales leadership model is implemented to further strengthen Marimekko's international growth capabilities, providing closer support to the company's key market areas with their different business models and stages in brand development," says President and CEO Tiina Alahuhta-Kasko.
"I am thrilled to welcome Noora to the Marimekko team. Her holistic commercial knowledge and versatile experience in leading sales, marketing and product portfolio management from one of the leading brand companies in the world will support us in accelerating Marimekko's growth and speaking to a wider global audience," Alahuhta-Kasko continues.
Marimekko announced on 2 May 2022 that Chief Sales Officer and member of the Marimekko Management Group Dan Trapp will resign as of 2 August 2022 from his role due to personal reasons in order to start up his own consultancy within sporting industry, based in Bordeaux, France.
---