---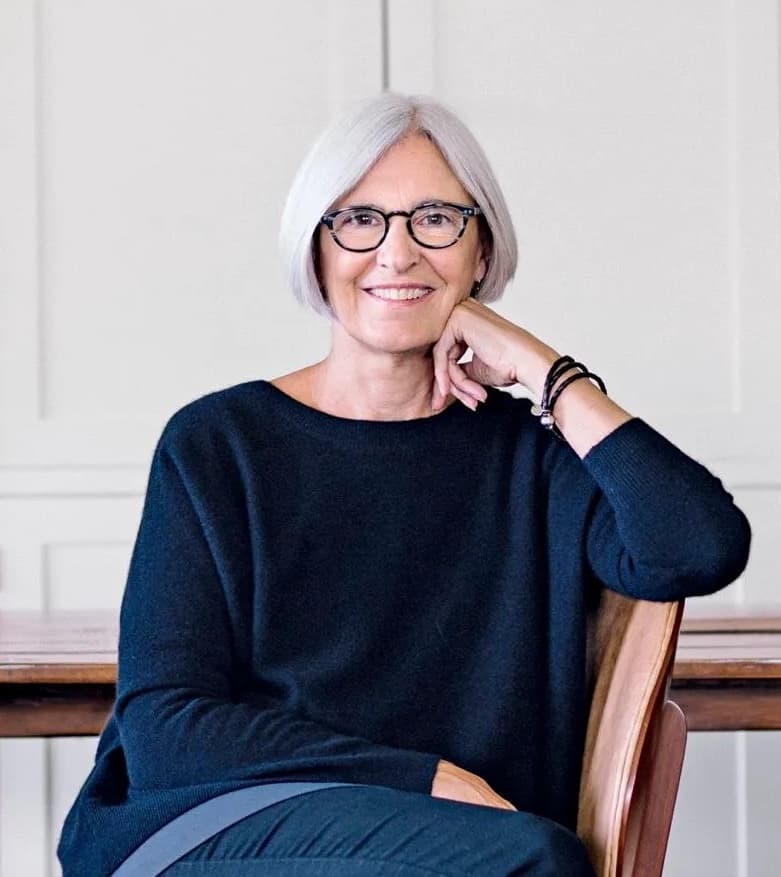 Eileen Fisher Announced New CEO Lisa Williams
Lisa Williams, previously Patagonia's Chief Product Officer, will begin her new role as CEO at Eileen Fisher in early September.
Eileen Fisher founded her namesake company in 1984. For the past year, Fisher has been searching for a new CEO that aligns with her brand DNA. The brand is known as a sustainability pioneer. Williams, A 20-year Patagonia veteran, is a perfect fit for the brand and its philosophy. Williams will be charged with developing the brand's strategy as well as operations.
While Fisher is the majority shareholder, in 2006 Fisher transferred ownership to her employees rather than take her business public, or be acquired.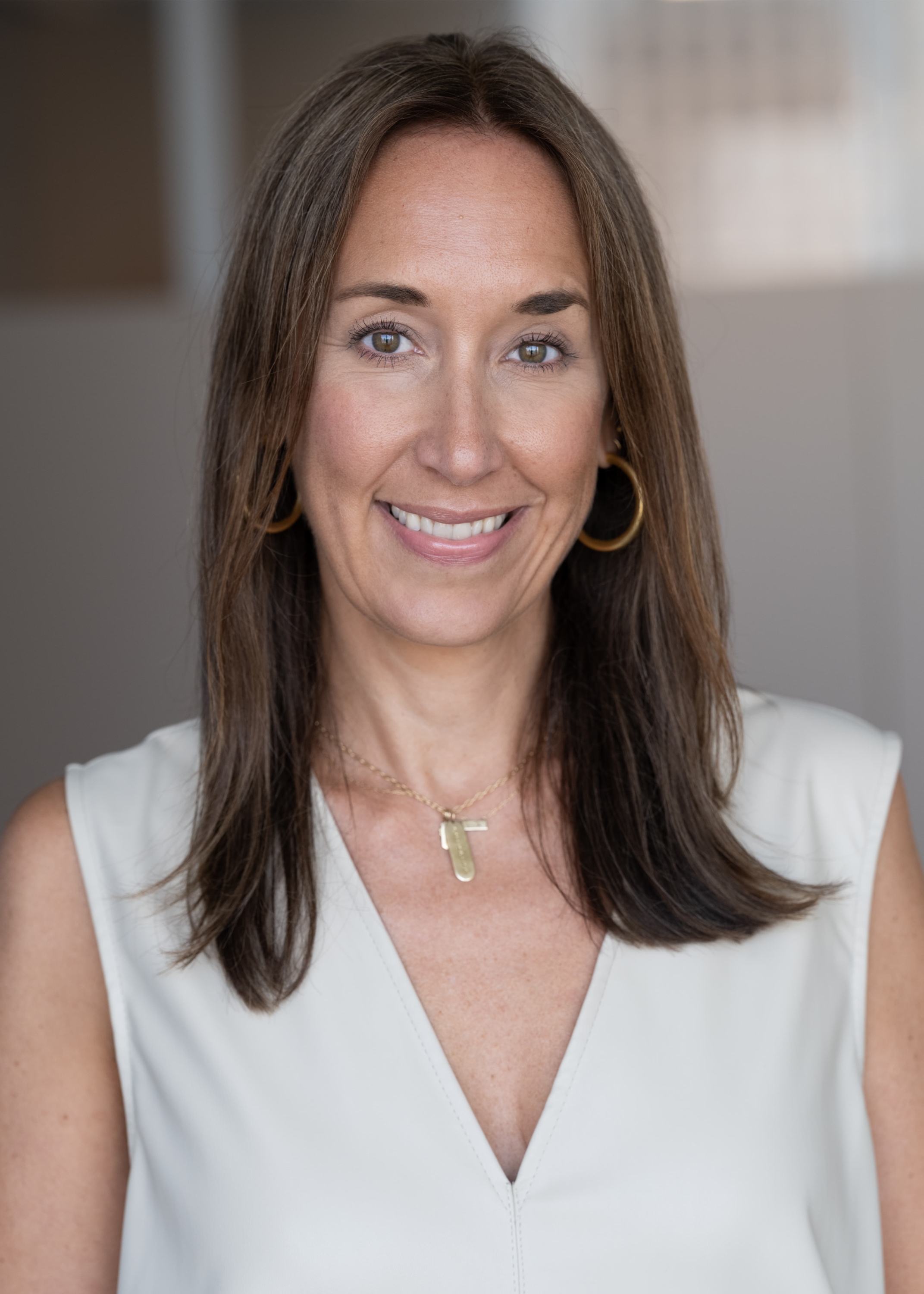 Macy's Appoints Emilie Arel to Board of Directors
Macy's announced the appointment of Emilie Arel, president and chief executive officer of Casper Sleep, to its board of directors, effective August 15, 2022.
As president and chief executive officer at Casper Sleep since 2021, Arel oversees all facets of the business, including the company's commercial and brand strategy, as well as its wholesale strategy and developing retail partnerships. She brings over 20 years of experience, serving in various leadership roles at retail and consumer brands, such as Target, Gap, FULLBEAUTY Brands and Quidsi, an Amazon company with 10 brands.
"We are pleased to welcome Emilie to the Macy's, Inc. board of directors," said Jeff Gennette, chairman and chief executive officer of Macy's, Inc. "She brings two decades of impressive, digital-first and brick-and-mortar retail experience to our board, including leading the digital transformation at FULLBEAUTY Brands and implementing Casper's omnichannel strategy to drive consistency for consumers. Emilie's experience putting customers at the center of the shopping experience will benefit our board and the broader organization as we continue to provide Macy's, Inc. shoppers with a more personalized and immersive brand experience."
"We are confident Emilie's insights, retail merchandising expertise and proven ability to maximize the customer experience will be a valuable addition to our board as we engage both new and existing customers with our leading assortment of categories, products and brands via our omnichannel ecosystem," said Paul Varga, Macy's, Inc. lead independent director. "We look forward to her contributions as we continue to deliver against our long-term Polaris growth strategy, while positioning Macy's, Inc. to capture additional consumer demand and market share."
"I am honored to partner with a leading retailer like Macy's, Inc. and look forward to leveraging my omnichannel retail experience to build on the momentum the company has achieved in recent years," said Arel.
With the addition of Arel, the Macy's, Inc. board will comprise 14 members. Arel will serve on the Nominating and Corporate Governance Committee.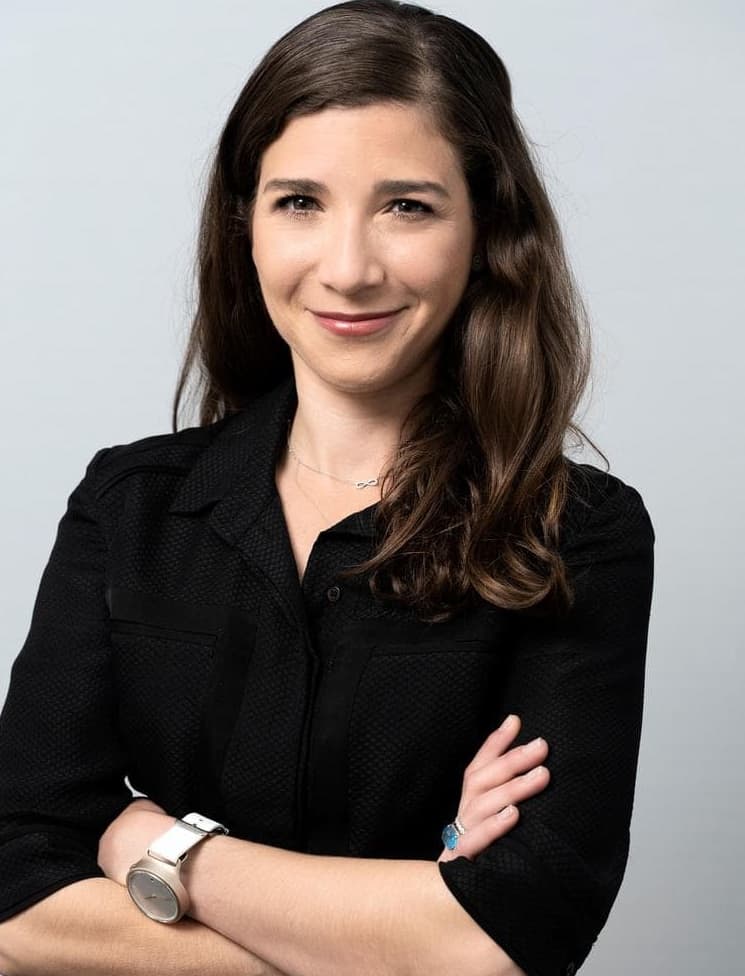 Pandora Appoints Mary Carmen Gasco-Buisson as CMO
Pandora announced today that Mary Carmen Gasco-Buisson, currently Global Vice President at Unilever, will join Pandora as new Chief Marketing Officer, reporting to CEO Alexander Lacik and serving on Pandora's Executive Leadership Team.
Mary Carmen Gasco-Buisson holds an extensive track-record of growth and transformation across consumer brands in categories such as fragrances, beauty & personal care, and women's health. Since 2020, she has headed the turnaround of Unilever's iconic Axe brand with over €1 billion in revenue in more than 80 markets. Earlier, she held leading positions at Procter & Gamble for 22 years. This included the role as Consumer Health CEO at P&G Ventures and the role as Global Marketing & Innovation Director for Hugo Boss Fragrances. She has also held an executive role at venture capital firm M13 and advised a range of consumer and tech start-ups.
"I am delighted that Mary Carmen will join our team and help us achieve the growth ambitions we have set with the Phoenix strategy. She brings stand-out experience in building, expanding and turning around global consumer brands. She has a deep understanding of today's consumer, and she can translate this knowledge into innovative business strategies. Pandora stands stronger than ever, and we will build from this position of strength to extend the reach of our brand much further. I am confident that Mary Carmen will be a key contributor in doing just that," says CEO Alexander Lacik.
Over the past three years, Pandora has successfully expanded its marketing activities and today invests approximately 13-15% of its turnover in the area, up from around 9% in 2018. In 2020, Pandora implemented a new end-to-end organisational structure and added resources in digital, data analytics and brand partnering. The company also recruited a number of senior marketing executives from leading global brands to its Copenhagen headquarters and key trading clusters, and it introduced major new product lines including the sustainably lab-created diamonds collection, Brilliance, and the re-launch of Pandora Me targeted at Gen Z and millennials.
"Pandora is the largest brand in global jewellery. It has strong recognition across markets and generations, and is loved by millions of consumers globally. I am very happy to join this amazing brand and team and help bring Pandora to even more people around the world," says Mary Carmen Gasco-Buisson.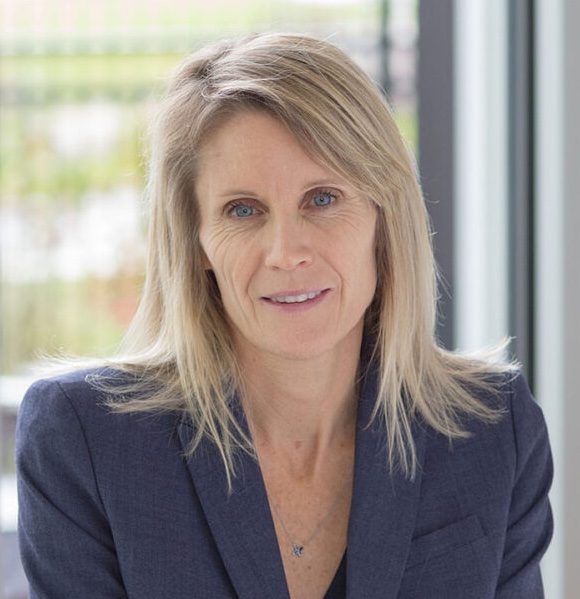 Kohl's Appoints Christie Raymond Chief Marketing Officer
Kohl's announced that Christie Raymond has been named Kohl's Chief Marketing Officer, reporting directly to CEO Michelle Gass.
Raymond joined Kohl's in 2017 as senior vice president, media and personalization, and was promoted to executive vice president, customer engagement, analytics & insights in June 2020. She has been acting as the interim Chief Marketing Officer since May 2022.
"I'm thrilled to have Christie step into the role of Chief Marketing Officer for Kohl's. She joined Kohl's several years ago bringing her tremendous experience and customer-driven leadership approach to the marketing organization," said Gass. "She has been an asset to our senior executive team and she will be instrumental in our continued path forward as we deliver great value, a compelling brand portfolio and an inviting omnichannel experience to our millions of customers nationwide."
Raymond will lead the Marketing organization including our overall marketing strategy, brand and creative, media, loyalty, customer analytics, corporate communications, and Kohl's philanthropic efforts. To support the company's strategy to be the retailer of choice for the active and casual lifestyle, she will drive customer engagement, leverage our leadership in loyalty, accelerate customer traffic, scale Kohl's Media Network, and continue to build the Kohl's brand.
Prior to Kohl's, Christie held progressive roles at The Walt Disney Company. She has more than 20 years of marketing, retail industry and leadership experience.
Plagemann Announced President of WME Fashion
Endeavor has tapped fashion insider Susan Plagemann to lead its fashion portfolio, WME Fashion. Plagemann has been named president of WME Fashion heading up Art + Commerce, IMG Fashion Events and Properties, IMG Models and The Wall Group.
"We're thrilled to welcome Susan to WME and the Endeavor family," said Mark Shapiro, president at Endeavor, in a release. "She brings more than three decades of experience, a robust network, and a keen eye for unique and forward-thinking business opportunities. We look forward to working alongside Susan to continue investing in and evolving our fashion portfolio at a time when there is great momentum at the intersection of fashion, sports and entertainment."
Plagemann will be overseeing a portfolio that spans elements including endorsements, exposure, image making, cross promotions, and more. Prior to this role, she was chief business officer in Condé Nast's style division before exiting the company last September after more than a decade.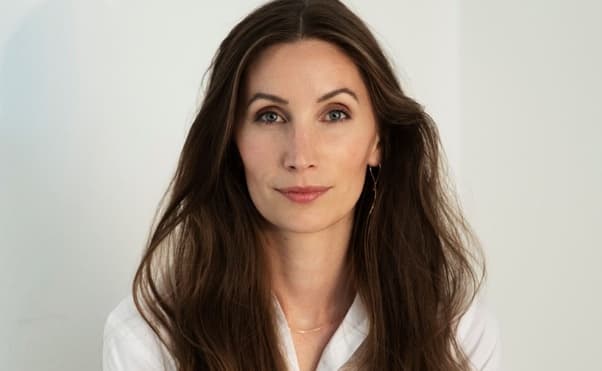 Copenhagen International Fashion Fair (CIFF) Announced New Show Director Sofie Dolva
CIFF appoints new director Sofie Dolva who now assumes responsibility of operating and developing the fair, brand collaborations and new areas of business, bringing in-depth knowledge of navigating changes in consumer and trade behaviour at both a start-up and corporate level.
In a statement Sofie Dolva says:
"CIFF has a truly unique opportunity to drive change through community. CIFF is so much more than the biannual fairs – it is a knowledge platform gathering players across brands, buyers, and the media with a clear purpose of propelling Danish and Scandinavian fashion down an even more sustainable, competitive, and digital path.
Decades of experience and a strong international approach has shaped a community, which is clearly thriving not only creatively but also commercially. We are here to support that continued growth.
Backed by new ownership and funding from Bellagroup, we are investing in the CIFF platform to make sure, that not only will our trade fairs and permanent showrooms remain best in class, but our efforts to establish and nurture relations between brand, buyers, and press both nationally and internationally will increase by the way of innovative approaches digitally as well as physically.
We approach our 30th Jubilee with our 60th edition this coming winter – We can't wait to show the industry and the world what we have in the works for CIFF"
Launched in 1993, CIFF has grown to become a fixture on the international fashion calendar as the primary and longest running fashion trade event in Northern Europe, taking place twice annually and bringing together brands, buyers, and industry from across the region and beyond.
Growing from regional trade fair to international hub, CIFF has stayed ahead of industry trends and adapted to meet the changing demands and roles of modern-day trade shows, playing a pivotal role in the establishment of Copenhagen as a new European fashion capital.
CIFF has experienced a strong visitor comeback following the challenges of Covid, with visitor numbers up 64% on Summer 2021 and a further 16% since CIFF58 earlier this year.
CIFF is part of Bellagroup, which is one of Denmark's leading organizations within the hotel, conference, expo and hospitality industry. Each year over a million guests from both home and abroad visit Bellagroup's venues and hotels in Copenhagen. Bellagroup comprises 1,600 hotel rooms, more than 160 meeting and conference rooms and approximately 200,000 square meters of meeting and event facilities, which can accommodate more than 30,000 people at the same time.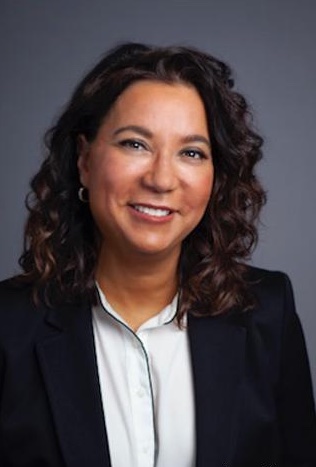 JCPenney Appoints New Chief Financial Officer Stephanie Plaines
Stephanie Plaines joins Company to accelerate its omnichannel strategy and long-term investments.
JCPenney announced today the appointment of Stephanie Plaines as the chief financial officer (CFO), effective immediately.
Plaines will lead all financial activities across the enterprise. She will drive best-in-class execution across functions including financial strategy, real estate, capital deployment, credit services, sourcing and procurement, treasury, and accounting. She will also apply decades of experience working with data to improve business performance and profitability.
"JCPenney is investing for the long-term while executing our customer-focused strategy to enhance shopping experiences and build brand loyalty," said Marc Rosen, chief executive officer. "Stephanie brings more than 20 years of high-performance strategic and financial leadership with best-in-class global retailers. Her deep strengths in data-forward financial management and track record of value creation will make her an invaluable advisor throughout the business as we develop new digital and technology capabilities to advance our transformation agenda."
Plaines most recently served as CFO at Jones Lang LaSalle, a leading global commercial real estate services company. She brings experience as a senior executive at companies including Starbucks, Walmart and Ahold Delhaize. Plaines currently serves as a board director and audit committee member for Nielsen Holdings plc and The Clorox Company. Plaines earned a bachelor's degree in finance from the University of Florida and a Master of Business Administration degree at the University of Texas at Austin.
"I'm excited to join such an iconic American company during this time of pivotal transformation," said Plaines. "I am looking forward to working with Marc, his leadership team and the finance organization to advance the next chapter of growth for the company, drive customer-centric, sustainable expansion and continue to position JCPenney to win in the marketplace."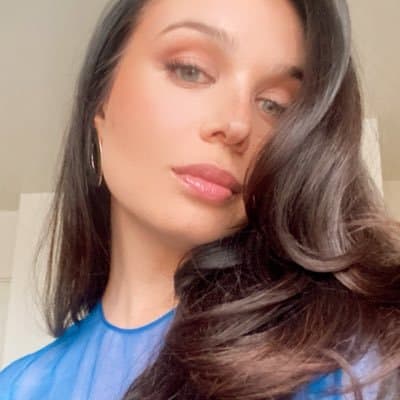 Alexandra Mondalek Appointed Editor at McKinsey & Co.
Alexandra Mondalek, formerly Senior Editorial Associate at The Business of Fashion, is now editor at McKinsey & Co.
"Today's my last day with The Business of Fashion. In August, I'm headed to McKinsey to join its global publishing team. It's been a great ride at BoF and I've been lucky to work with some of the smartest people in the industry, but I'm excited for what's next." – Alexandra Mondalek per Twitter.
Her freelance work has appeared in the Washington Post, Business of Fashion, Vogue Business, Fashionista, The Goods by Vox, Garage, and Glossy. She was a fashion features reporter at Yahoo and a digital producer/reporter at Money magazine.
---