---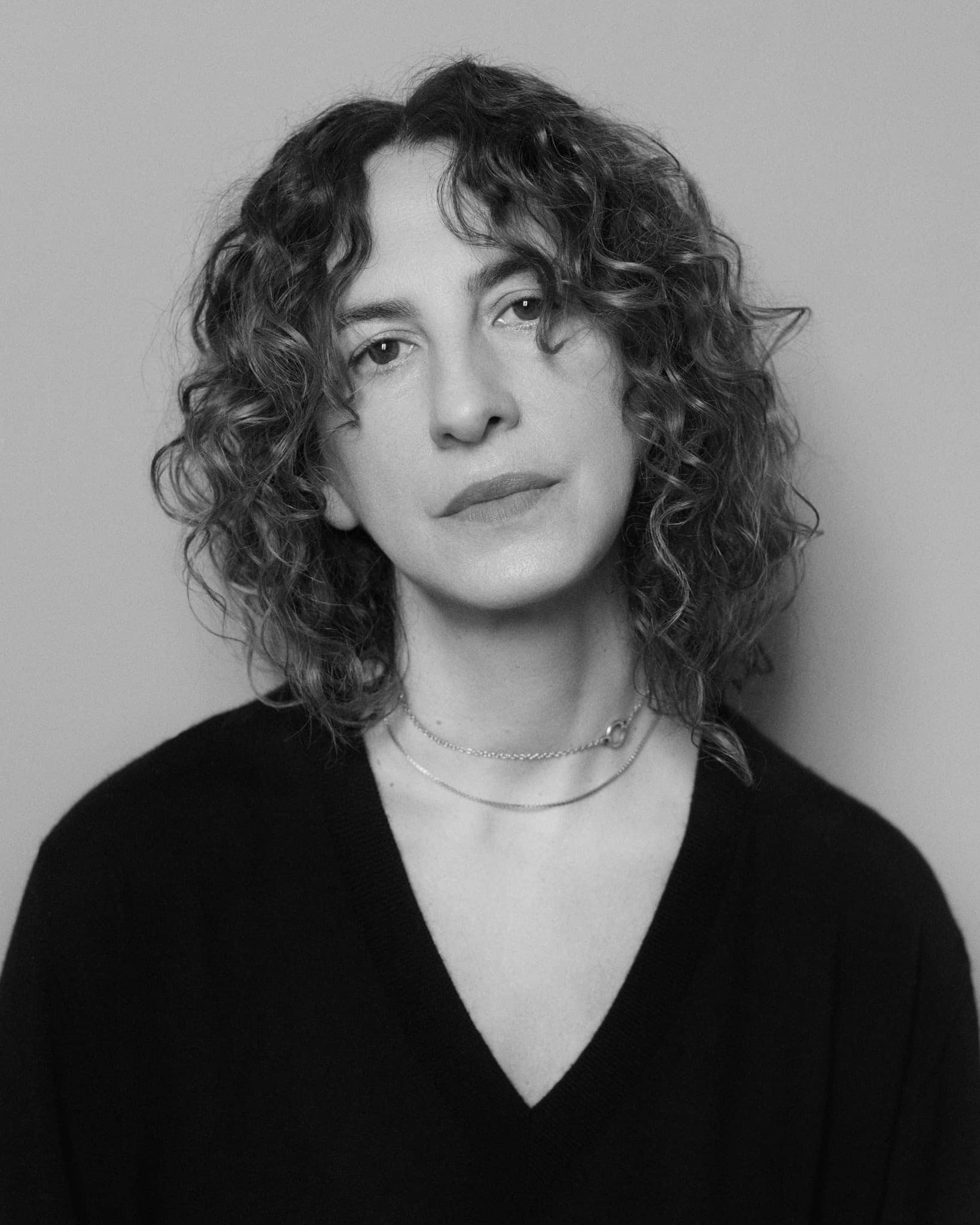 Photography | Paolo Di Lucente
Lucia De Vito Announced Creative Director Fabiana Filippi
Fabiana Filippi announced that Lucia De Vito will take on the role of Creative Director of the group, with the task of leading the Style Office in the creation of the ready-to-wear and women's accessories collections, as well as overseeing the brand image, in line with the group's strategic direction.
In her new role, Lucia De Vito will report to Aldo Gotti, CEO of the Fabiana Filippi Group, and will present her first collection in September 2023, during Women's Fashion Week in Milan.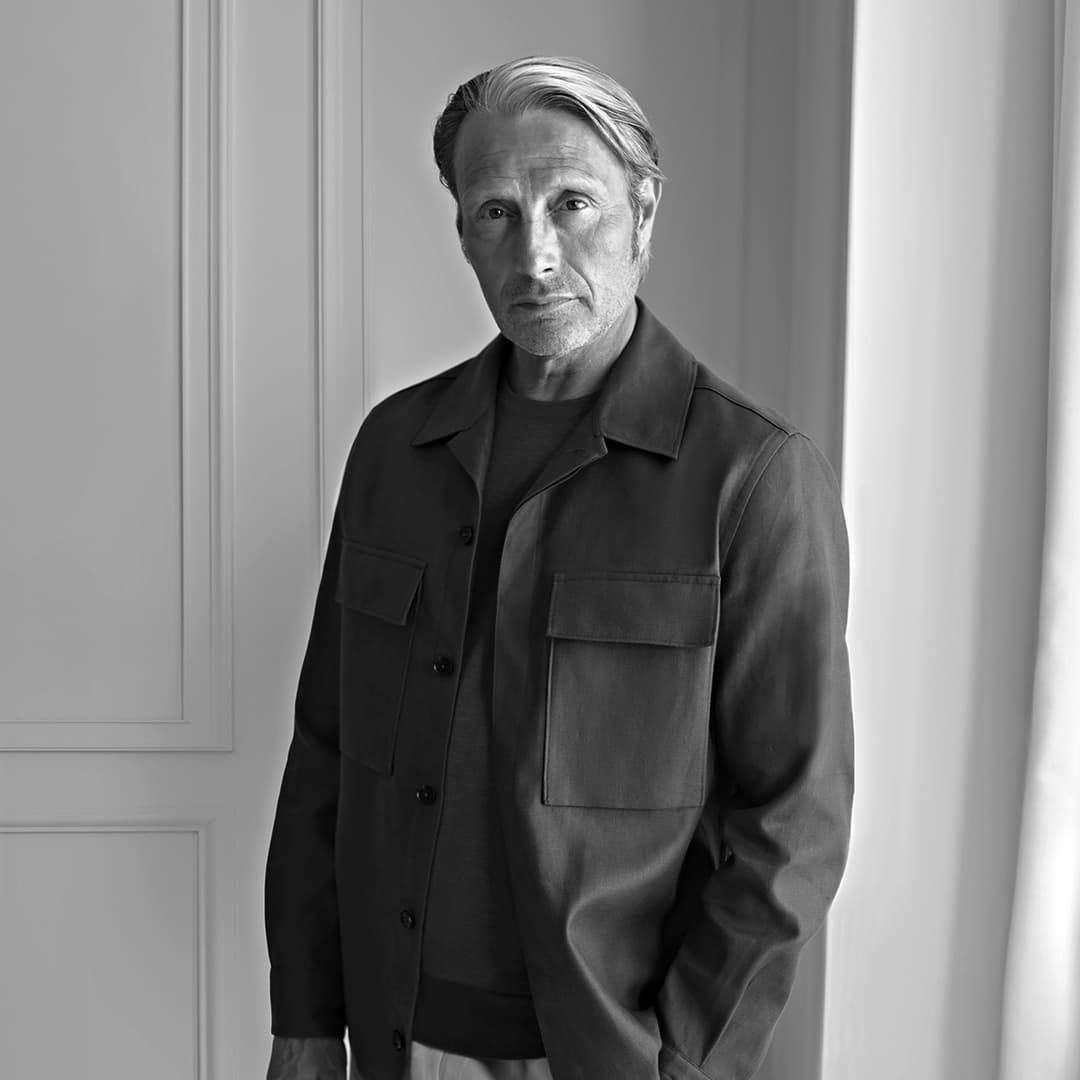 Mads Mikkelsen announced Global Testimonial at Zegna
Zegna announced its new global testimonial, actor Mads Mikkelsen, who joins the Zegna family of passionate people and dynamic personalities.
The Danish actor embodies the unique spirit of Zegna timeless elegance and with his outwardly positive confidence and strong sense of values he perfectly represents the Zegna modern man.
" I am very pleased to officially join the Zegna family. Alessandro Sartori's vision on modern style is very inspiring and his sophisticated aesthetic is truly authentic. I admire Zegna's commitment towards quality, innovation and craftsmanship and I am very proud to collaborate with such an iconic brand." – Mads Mikkelsen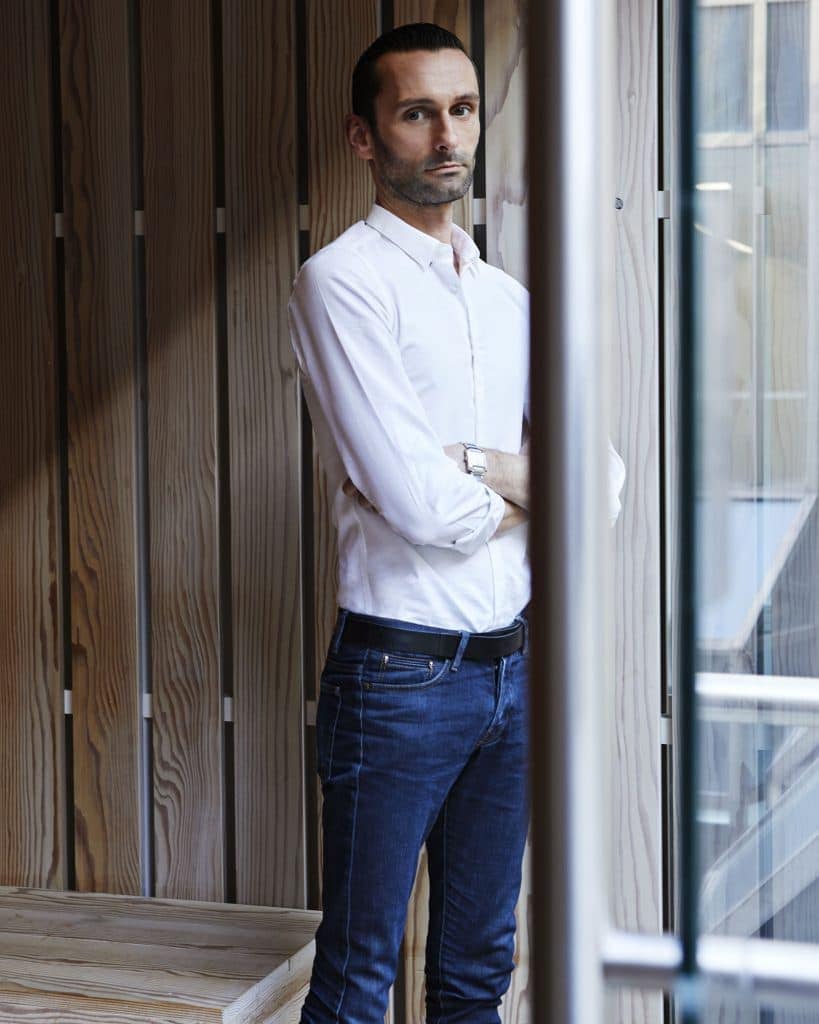 Paolo Porta Announced British Luxury Brand Smythson CEO
Paolo Porta has been named Chief Executive Officer at Smythson of Bond Street.
Previously, Porta was CEO of Hunter Boot Ltd. Prior to that Porta was SVP Merchandising and Licensing of Jimmy Choo and Collection Director at Christian Dior Couture.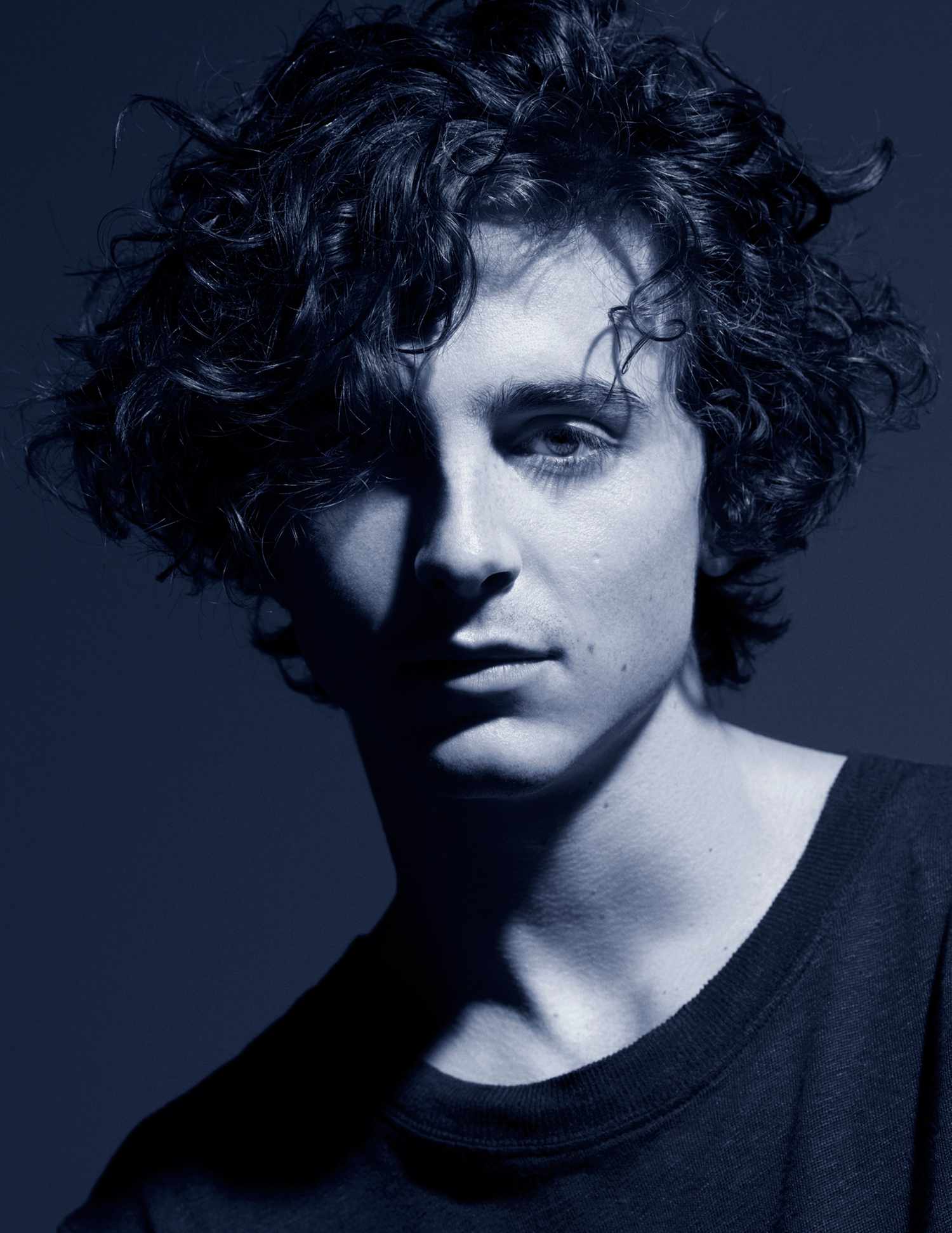 Timothée Chalamet New Face of Chanel's Bleu de Chanel
Chanel announced that Timothée Chalamet will serve as the fragrance ambassador for bleu de chanel. A fragrance for the man who is deeply himself.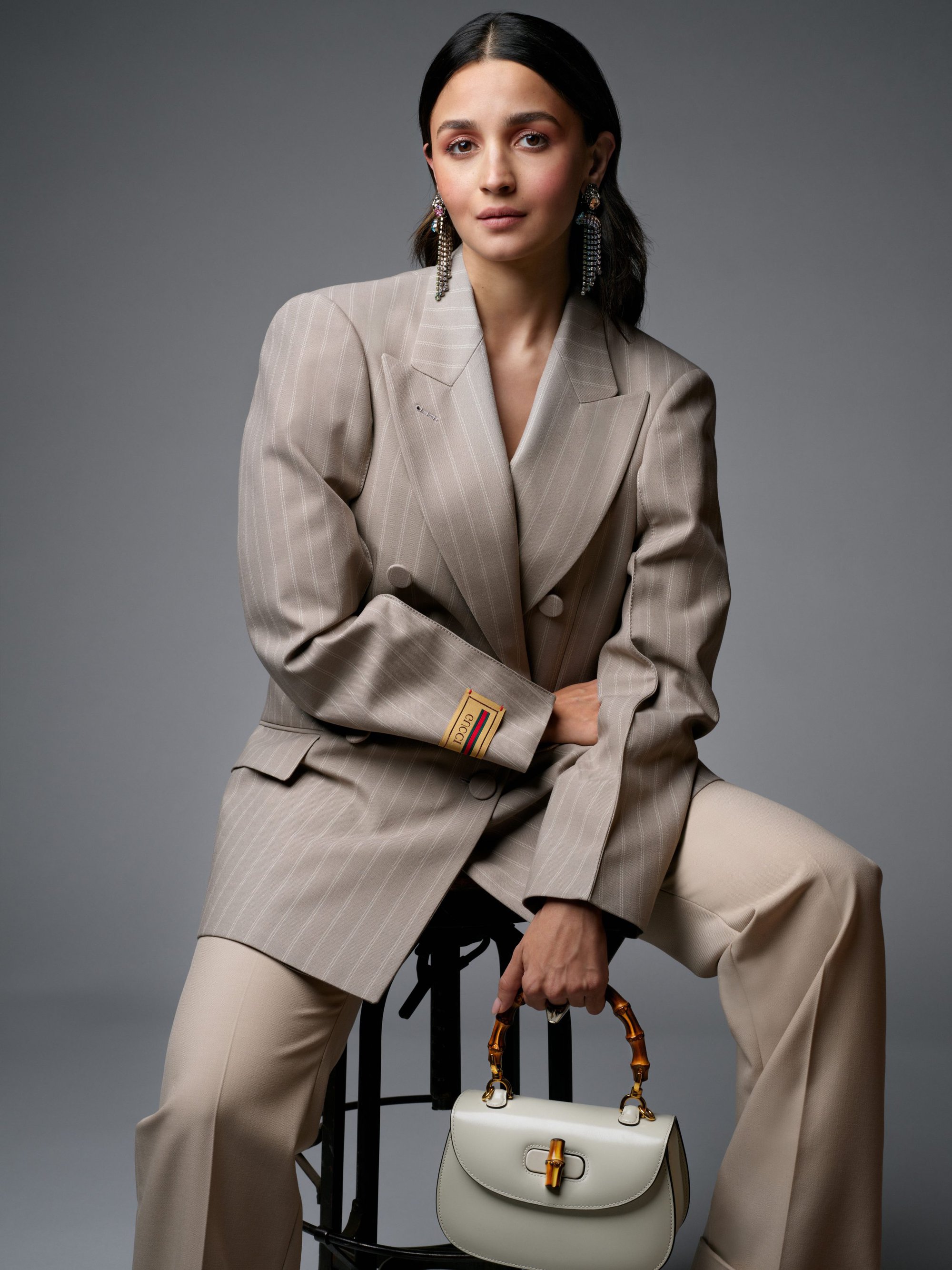 Gucci Appoints Indian Actor and Producer Alia Bhatt as Latest Global Brand Ambassador
Gucci announced actor, producer and entrepreneur Alia Bhatt as the first Indian Global Ambassador for the House.
Alia Bhatt has established herself as one of the most loved and talented actresses of her generation, ascending the Indian Film Industry consistently and winning over the hearts of fans all over the world. Following her debut as a producer for Netflix's movie Darlings and after an acclaimed performance in the movie RRR, nominated for best picture – non-English language at the Golden Globes 2023, Alia will star in Netflix's Heart of Stone.
Among the multiple acknowledgements to her flourishing career, in 2022 Alia Bhatt received the prestigious Time100 Impact Award for her contribution to the entertainment industry and beyond. Her advocation in favor of self-expression and inclusivity in contemporary society speak to the House's core values and encompass the brand' motif of fostering cultural empowerment within the next generation of creative talent.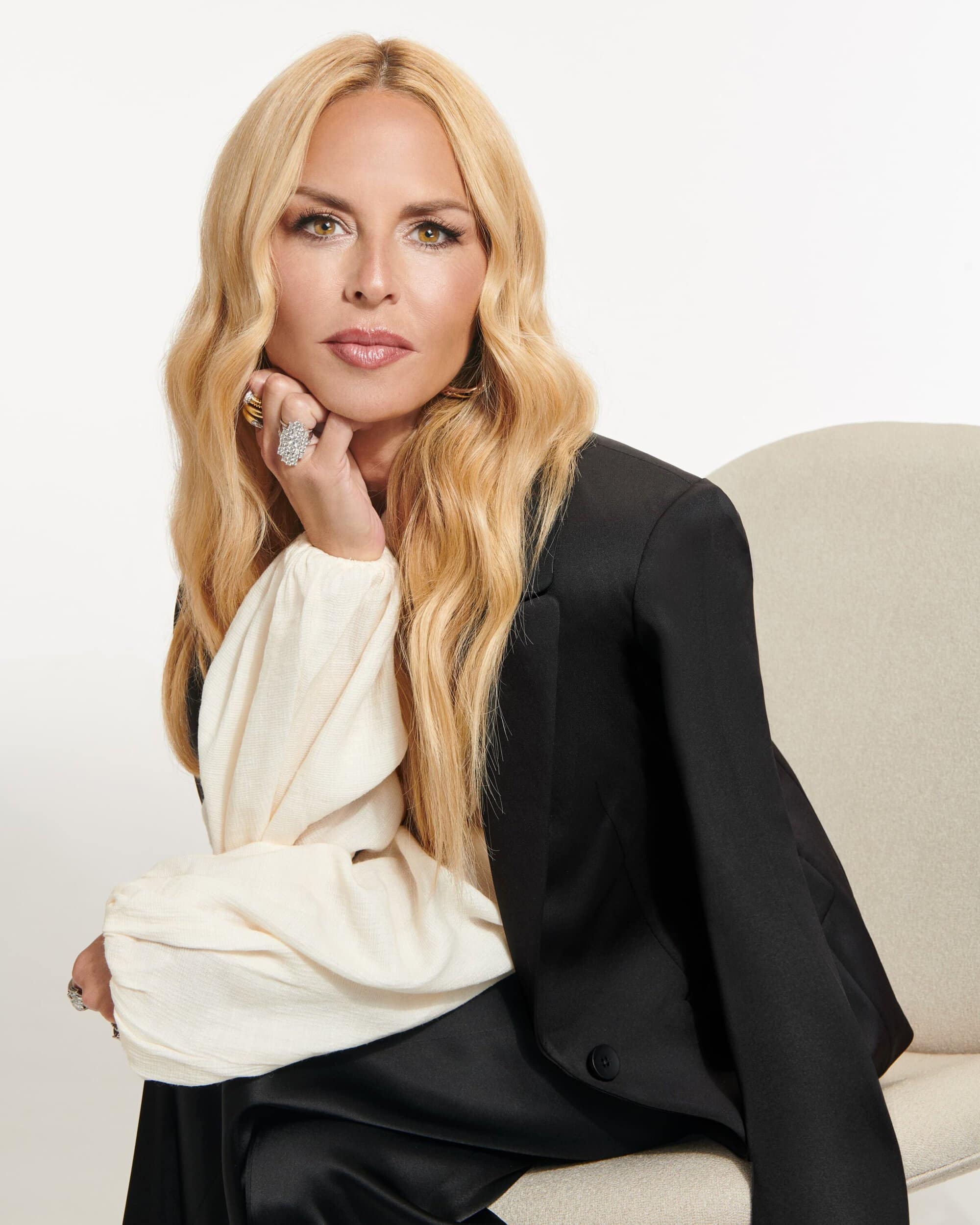 Express Announces Rachel Zoe In A New Role As Style Mentor
Express announced that global fashion authority, Rachel Zoe, will be taking on a new strategic role as Style Mentor for the Express Style Editor program. As Style Mentor, Zoe will consult with the brand on the expansion of its Style Editor program, bringing her expertise as a world-renowned fashion icon and businesswoman. Zoe will also work closely with the Express team and her own network to attract new Style Editors and nurture those already in the program through exclusive content and experiences.
"Rachel's fashion credibility, business acumen and incredible sense of style solidified her as one of the world's most recognizable names in fashion. She has been an integral part of our brand the past two years, and one of our most successful partnerships of 2022, with over 40B media impressions," said Sara Tervo, Executive Vice President and Chief Marketing Officer. "We are so pleased to be working with Rachel in this new role as we continue to grow our Express Style Editor program."
In her new role, Zoe will help Style Editors by sharing insider knowledge on how to succeed in the fashion world through personalized social media content, exclusive masterclass-style videos and more. Zoe's expert insights will help Style Editors break into the industry – from learning how to cultivate an expansive network, building a clientele and fostering personal style to instill confidence through fashion. She will also help create recruiting tools and styling content only available to the Express Styling Community.
"I'm thrilled to continue my relationship with Express as the brand's new Style Mentor and look forward to helping grow the Express Styling Community by sharing my experience and fashion knowledge," said Rachel Zoe. "This program is unique because it gives aspiring stylists access to insider knowledge that is so beneficial to becoming experts in fashion and building a successful career in styling."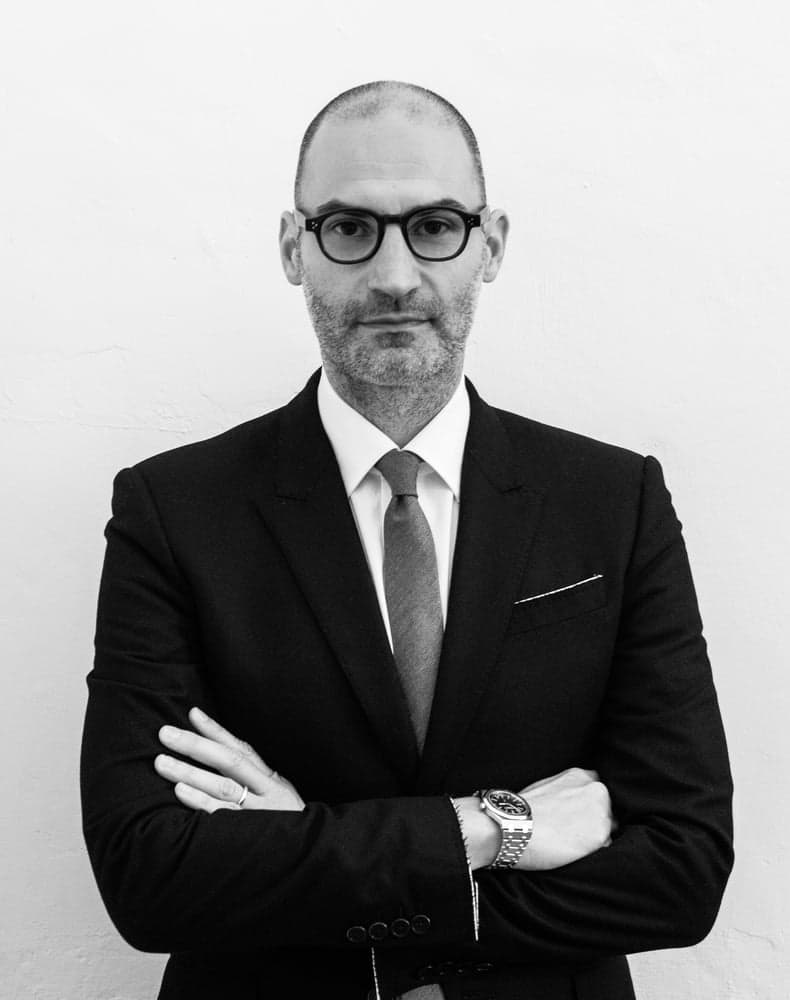 CEO Gianfranco Gianangeli Exits Maison Margiela
OTB, since 2006 acquired full control of Maison Margiela, stated that Gianfranco Gianangeli has stepped down as CEO of Maison Margiela. A successor will be announced in the coming weeks. Gianangeli's next move has not been released.
Gianangeli joined Maison Margiela in 2020 from Gianangeli Knitwear Factory. Prior to that, Gianangeli was at Givenchy as Global Retail Director, Prada as Associate Commercial COO, and Bottega Veneta as General Merchandising Manager.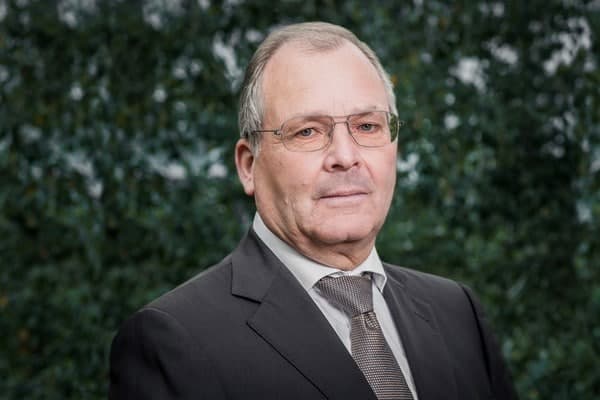 Richemont announced Changes to the Board of Directors including nomination of Fiona Druckenmiller
The Board of Compagnie Financière Richemont SA met and, inter alia, considered succession planning in order to continue addressing age, tenure, skills and geographic representation on the Board while preserving the wealth of knowledge that long-serving Board members have brought to the decision-making process of the Group.
Guillaume Pictet and Jean-Blaise Eckert, Non-executive Directors of the Company since 2010 and 2013, respectively, have indicated that they will step down from the Board at the end of the current financial year, on 31 March 2024, to enable a smooth handover of their committees' responsibilities. Mr Pictet is a member of the Governance and Sustainability, Audit and Compensation Committees while Me Eckert is a member of the Audit Committee.
Clay Brendish and Maria Ramos have also indicated that they will step down from the Board at the end of the next financial year ending on 31 March 2025. Ms Ramos was appointed to the Board as a Non-executive Director in 2011 and is a member of the Compensation Committee. Mr Brendish was appointed to the Board as a Non‑executive Director and the Lead Independent Director in 2017. He also serves as the Chairman of the Strategic Security and Compensation Committees and is a member of the Audit and Nominations Committees as well as the Governance and Sustainability Committee of which he served as the Chairman until February 2022.
In addition, Richemont is pleased to announce the nomination of Fiona Druckenmiller for election to the Board of Directors. Her appointment as a Non-executive Director is subject to the approval of shareholders at the 2023 AGM due on 6 September 2023.
Fiona Druckenmiller, an American national, is the founder of FD Gallery, a carefully curated New York-based boutique that offers pre-owned luxury items, predominantly vintage and contemporary jewellery, following nearly a decade of experience in the finance industry latterly as a portfolio manager at the Dreyfus Corporation. Ms Druckenmiller also co-founded the Druckenmiller Foundation with her husband in 1993 to support medical research, education, the alleviation of poverty, and various environmental causes. She also sits on the Board of Trustees of New York University and the NYU Langone Medical Center and is the Vice Chair of the Board of the American Museum of Natural History.
Regarding the proposed Board changes, Johann Rupert, Chairman of Richemont, commented:
"The series of changes we are announcing today will take effect over the coming 10 to 16 months. They reflect the ongoing execution of our succession plan for long-serving members. I would like to heartily thank Clay Brendish, Jean-Blaise Eckert, Guillaume Pictet and Maria Ramos for their strong contribution to Richemont over the years which I have always valued. I know I can count on their continuous support during the transition period to ensure an orderly handover with their successors on the Audit, Compensation, Governance and Sustainability, Nominations and Strategic Security Committees of the Board.
"I would also like to warmly welcome Fiona to the Board. She brings her financial acumen gained as an equity portfolio manager on Wall Street and also strong business acumen and jewellery expertise acquired through her venture, the FD Gallery. Her relentless search for beauty and understanding of the American clientele, an increasingly important customer clientele for the Group, combined with her empathy for social and environmental causes will be of great value to Richemont."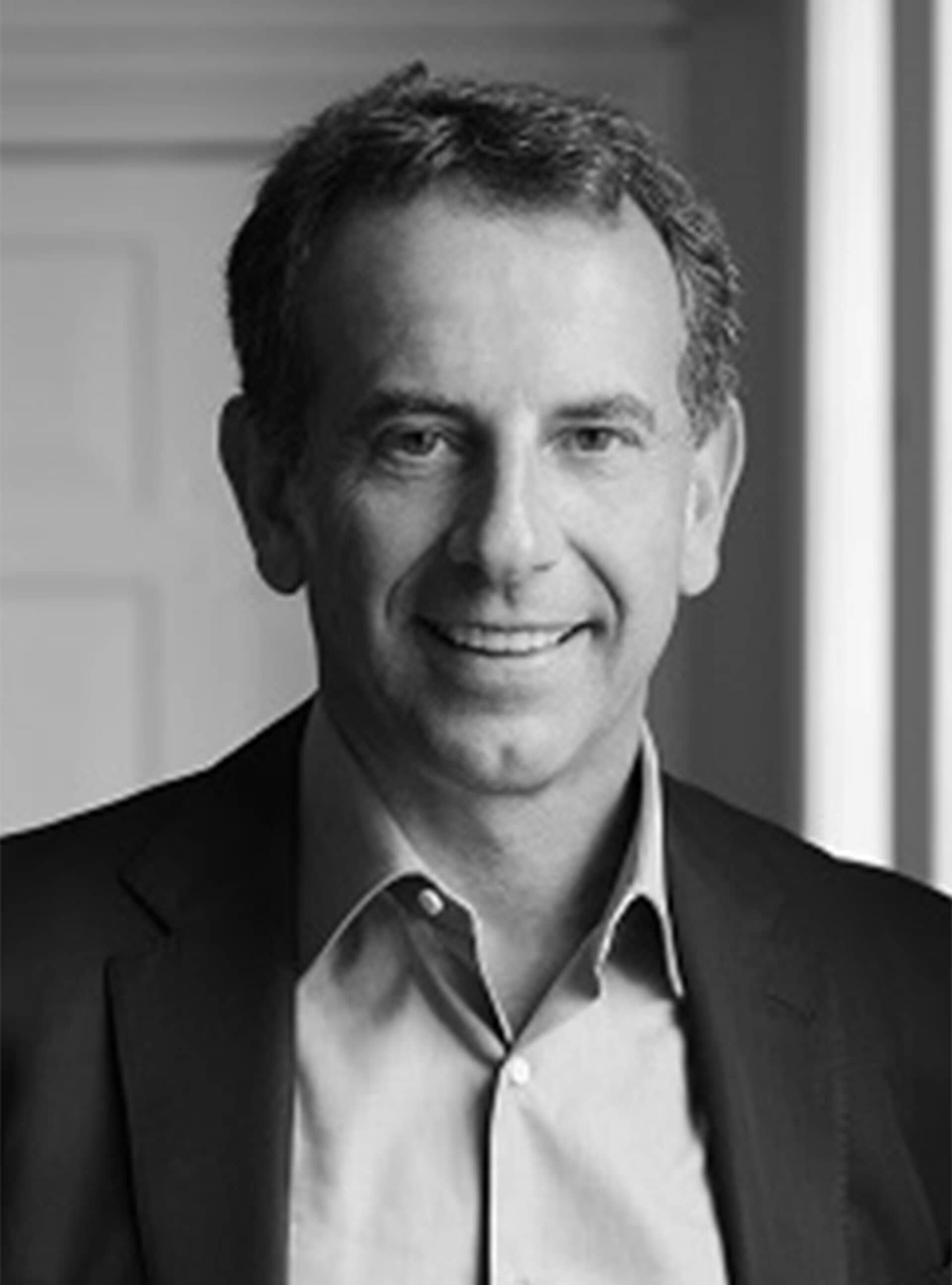 Prada Announced Board of Directors
On May 11th 2023, Prada announced the Board of Directors comprises 11 Directors as follows:
Patrizio Bertelli – Chairman of the Board and Executive Director
Andrea Guerra – Chief Executive Officer and Executive Director
Paolo Zannoni – Executive Vice Chairman of the Board and Executive Director
Miuccia Prada Bianchi, Lorenzo Bertelli and Andrea Bonini – Executive Directors
Marina Sylvia Caprotti, Maurizio Cereda, Pamela Culpepper, Anna Maria Rugarli and Yoël Zaoui – Independent Non-Executive Directors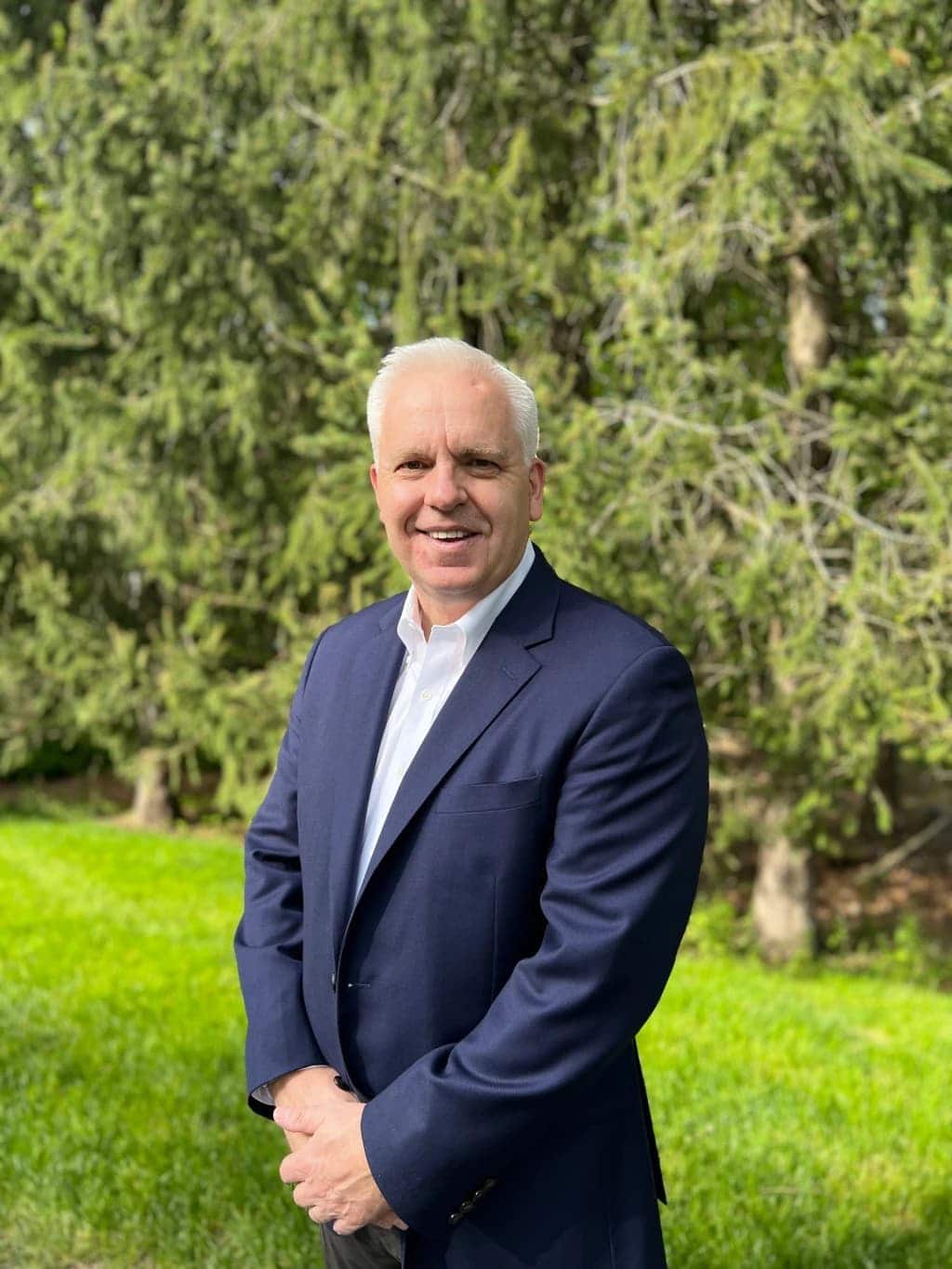 Condé Nast Names Nick Hotchkin as Chief Financial Officer
Condé Nast announced the appointment of Nick Hotchkin as its new chief financial officer. He will officially assume the role.
For the past decade, Hotchkin was a senior executive at WW International, Inc. (formerly WeightWatchers). In Hotchkin's time at WW, he served as chief operating officer, a member of the Interim Office of the CEO, as well as chief financial officer, leading the company's transition to a direct-to-consumer digital subscription business and more than doubling digital subscribers during his tenure. Prior to joining WW, Hotchkin was the SVP finance for Staples overseeing all U.S. retail and directing finance operations for 1,600 stores. Hotchkin spent the first part of his career serving a number of financial leadership roles for Delphi and General Motors.
"Nick is an accomplished finance executive having successfully led diverse global business functions, including consumer revenue, operations and strategy," said Condé Nast's CEO Roger Lynch, to whom Hotchkin will report. "I'm thrilled to welcome him to the team and am confident his leadership will help drive our continued revenue diversification and growth ambitions."
Regarding his appointment, Hotchkin added, "I am delighted to join this iconic organization at such an exciting time of evolution and growth. I look forward to working with Roger and this exceptional team to help drive Condé Nast's success in all ways."
Hotchkin earned his MBA from Harvard Business School and holds a BA in Economics from Harvard College.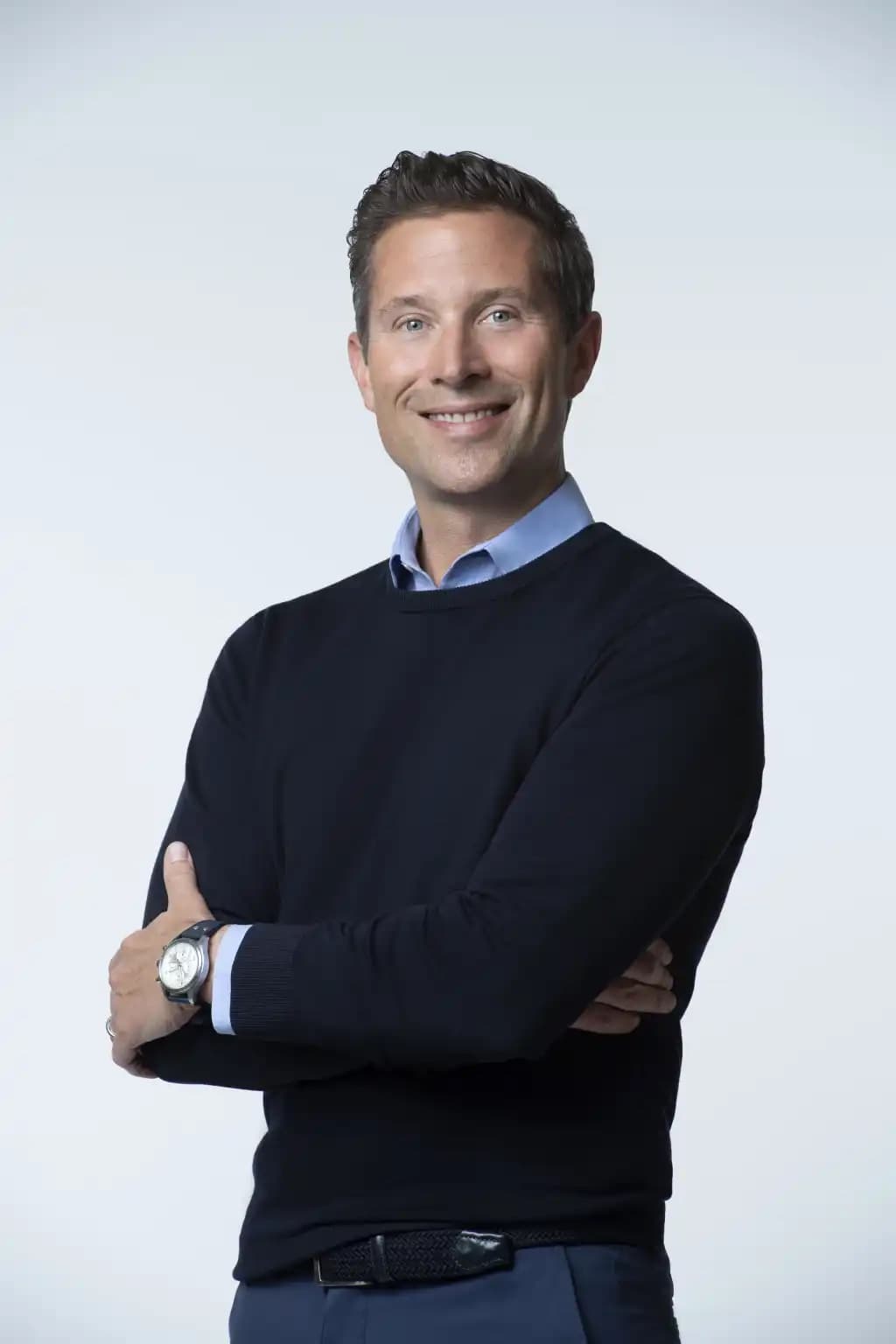 Sergio Rossi Announced Interim CEO
Lanvin Group-owned Italian brand Sergio Rossi has named Paul Kotrba as interim CEO. Current CEO Riccardo Sciutto exits Sergio Rossi where he has been CEO since February 2016.
Kotrba was most recently chief operating officer at Wolford which is also owned by Lanvin Group. Prior to Wolford, Kotrba was CEO of L Catterton-owned Australian swimwear brand Seafolly, and prior to that was responsible for global sales and business development at Donna Karan and DKNY in New York.
Jérémie Le Febvre appointed as CEO of Fursac
Isabelle Guichot, CEO of SMCP, said: "I am very pleased to welcome Jérémie to the Executive Committee of the group as CEO of Fursac. Throughout his career, he has developed a strategic vision of the industry, knowledge of the men's ready-to-wear on the European, American and Asian markets, and leadership that will be major assets for the development and expansion of Fursac. I join the entire SMCP team in wishing him every success in his new position."
Jérémie Le Febvre, 40, is taking over as CEO of Fursac after several years in key positions in the fashion industry. Before joining the group, he managed A-COLD-WALL*, a brand part of Tomorrow group, between London and Milan, alongside its Artistic Director.
Prior to that, he worked on several brands and notably AMI, at a key moment of its development, alongside the founding Artistic Director and the CEO. During this experience, he co-managed a multidisciplinary and global team that allowed him to put his leadership skills at the service of an ambitious creative environment, and to build a strong sensitivity for the world of men's fashion and the product.
A graduate of HEC and holder of a Master's degree in International Corporate and Tax Law, Jérémie spent the first 10 years of his career in key positions in the financial industry.
Jérémie Le Febvre, CEO of Fursac, said: "I am delighted to be joining the SMCP Group and Fursac at a crucial moment for the brand. Counting on my experience in international markets, I will continue the work carried out by Elina Kousourna over the past three years. I would like to thank Isabelle Guichot, Gauthier Borsarello and the rest of the SMCP Board of Directors for the confidence they have placed in me to continue to develop the Fursac brand."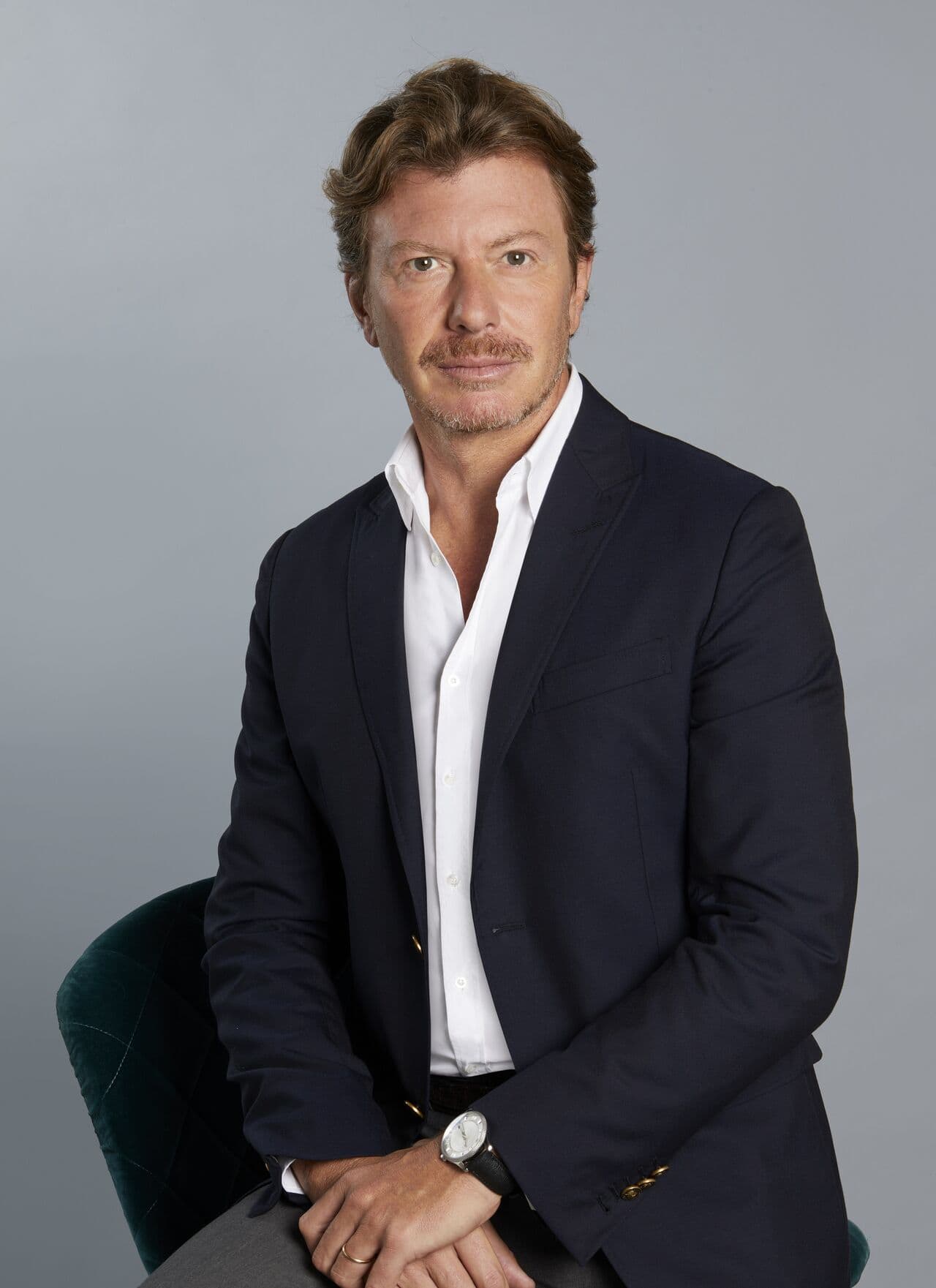 Slowear Announced Piero Braga CEO
A new era for Slowear that after the premature loss of its founder Roberto Compagno in 2021, reshapes itself with a new governance: a renewed Board and a new CEO.
Mr. Piero Braga has been appointed Chief Executive Officer of Slowear. He has consolidated experiences in the retail and wholesale sectors at Zegna, Tod's and lately at Gucci, where from CEO of the 'Timepieces' division, he became Executive Vice President of the Indirect channels, outlet and travel retails division; and lately EVP Strategic Advisor & Board Member.
"I wish to thank the whole Board of Directors for giving me such an opportunity, I strongly believe Slowear is one of the most well-reputed brands out there and my goal is to provide an important boost to its development," says Piero Braga. "I am willing to bring in the best practices to accelerate growth in all channels and in absolute respect of the uniqueness of the company vision."
JD.com Announces Management Changes – Sandy Ran Xu announced CEO
JD.com, Inc., a leading supply chain-based technology and service provider, announced that Ms. Sandy Ran Xu, the current chief financial officer of JD.com, has been appointed as the chief executive officer and an executive director of the Company to succeed Mr. Lei Xu. Mr. Lei Xu will retire from his positions as the chief executive officer and executive director of the Company due to personal reasons. Mr. Ian Su Shan, the current chief financial officer of JD Logistics, has been appointed as the chief financial officer of the Company.
Mr. Lei Xu will begin the process of handing the CEO role over to Sandy immediately, leaving ample time for a seamless transition before his retirement in June. Mr. Xu has been with JD.com for over a decade in various senior roles and has made significant contributions to the Company's development. After his retirement, Mr. Xu will serve as the first chairman of the advisory council of JD.com and continue to participate in the high-quality development of the Company.
Ms. Sandy Ran Xu has served as the chief financial officer of JD.com since June 2020. Ms. Xu joined JD.com in July 2018, and oversaw group finance, accounting and tax functions in addition to serving as chief financial officer of JD Retail from July 2018 to May 2020. Prior to joining JD.com, Ms. Xu was an audit partner and spent nearly 20 years with PricewaterhouseCoopers Zhong Tian LLP, Beijing office and PricewaterhouseCoopers, San Jose office. Ms. Xu also serves as a director of JD Technology. Ms. Xu received her bachelor's degree with a double major in information science and economics from Peking University.
Mr. Ian Su Shan has served as the chief financial officer of JD Logistics since May 2022. Mr. Shan joined JD.com in December 2021. Prior to that, Mr. Shan worked at Lavender Hill Capital Partners from October 2019 to November 2021 and served as a Managing Director from January 2021 to November 2021. He also worked in the TMT Group of the Investment Banking Division at Goldman Sachs (Asia) L.L.C. from 2015 to 2019 and served as an Executive Director from January 2017 to September 2019. Mr. Shan received his bachelor's degree in laws from China University of Political Science and Law, and his master's degree in laws from University of Warwick. Mr. Shan is a CFA charterholder.
"On behalf of our board, I would like to thank Lei for his outstanding contributions to JD.com. His sound judgment and leadership as the CEO have been instrumental to our development. We wish him all the best in his well-deserved retirement and look forward to his continuing contributions as the chairman of our advisory council," said Mr. Richard Qiangdong Liu, chairman of JD.com. "We are confident that Sandy as the CEO and Ian as the CFO will provide strong leadership for JD.com going forward. Sandy has been a great CFO, and has also contributed significantly to our business functions and demonstrated profound insights about our business and strategic development. Going forward, I'll continue to devote my time to JD's long-term strategies, mentorship of younger management, and revitalization of rural areas, and Sandy will lead the management team and oversee our daily operations. In addition, Ian's outstanding performance as the CFO of JD Logistics and his track record of professional success makes him the ideal person to succeed as the CFO of JD.com."
"It has been a great privilege to work alongside such a talented and dedicated team at JD.com, and I am grateful for the trust of the board and Richard as well as for everyone's support during the years we've worked together," said Mr. Lei Xu. "I am also fortunate to have worked closely with Sandy for years. With her stellar performance, excellent professionalism and deep understanding of JD.com's business, I am sure she will make a perfect CEO. While I have decided to retire and devote more time to my family, I am as confident as ever in JD.com's long-term leadership as a supply chain-based technology and service provider and its mission to create value for users, business partners and the society."
"It's a great honor to become the CEO of JD.com, and I deeply appreciate the trust of both Richard and the board," commented Ms. Sandy Ran Xu. "Richard and Lei have set a strong foundation for our future endeavors and will continue to provide invaluable support for JD.com's long-term strategic development. I look forward to further driving JD.com's sustainable high-quality growth and bringing more values to our customers, business partners and the society."
"I am excited about serving as the CFO at the group level and look forward to working closely with the executive team to drive JD.com's future growth," said Mr. Ian Su Shan.
Sec Defensive Player Of The Year And No.1 Overall Draft Pick Aliyah Boston Joins Adidas Family
adidas Basketball announced the 2023 WNBA Draft first overall pick, Aliyah Boston, as the newest addition to the brand's esteemed women's basketball roster.
"We are beyond excited to welcome Aliyah to our adidas Basketball family. She exudes strength, resilience, versatility and natural skill that is unmatched. I know she'll leave a lasting impact on the future of the game and we are proud to be a part of this moment and support her on her journey to greatness," said Eric Wise, Global General Manager, Basketball at adidas.
The accomplished athlete and latest member of the Indiana Fever marks yet another addition to the brand's no. 1 draft pick signees including long-time partner and powerhouse Candace Parker. Boston could not have predicted that her iconic shout-out to Parker while accepting the NCAA Most Outstanding Player award in 2022 would presage her future, as she now joins Parker as a fellow adidas Basketball athlete partner.
"adidas is a brand that continues to grow the game and empowers their athletes on and off the court," said Aliyah Boston. "I'm super excited to continue to evolve into the best woman and athlete I can be while dominating on the court and being a role model alongside an incredible roster of hoopers. It's truly a blessing."
Boston joins the brand's impressive women's professional basketball roster including Layshia Clarendon, Kahleah Copper, Sophie Cunningham, Chelsea Gray, Betnijah Laney, Angel McCoughtry, Nneka Ogwumike, Chiney Ogwumike, and Erica Wheeler, among others. The collective of basketball royalty includes National Collegiate and World Champions, Players of the Year, and Finals MVPs that are genuinely committed to advancing the women's game for themselves and the next generation of athletes. This is a sisterhood – a team built through one collective love for the sport and a genuine love for each other.
Boston will make her highly anticipated WNBA debut on May 19 as the Indiana Fever face off against the Connecticut Sun.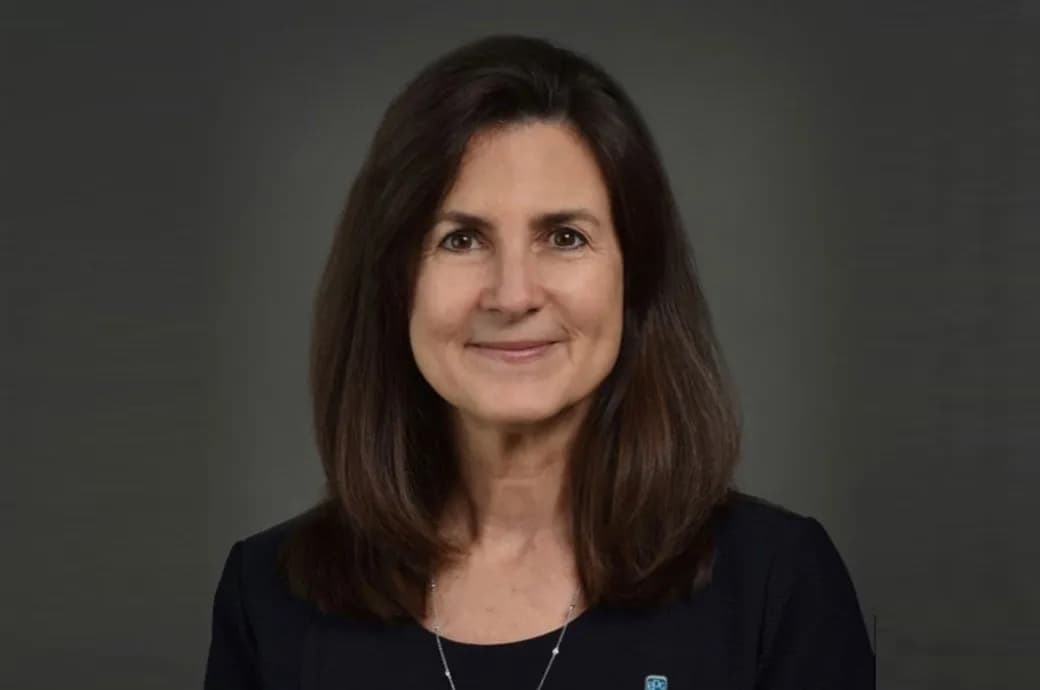 Nordstrom Appoints Cathy R. Smith as Chief Financial Officer
Nordstrom announced the appointment of Cathy R. Smith as chief financial officer, effective May 29, 2023. Smith joins Nordstrom from Bright Health Group where she has served as chief financial and administrative officer since 2020.
In this role, Smith will be responsible for financial planning and analysis, accounting, tax, internal audit, treasury, investor relations and strategic sourcing.
"Cathy is a proven and well-respected leader with more than 30 years of financial leadership experience," said Erik Nordstrom, chief executive officer of Nordstrom, Inc. "With her impressive record delivering business results at blue chip brands and deep expertise navigating a complex retail environment, we're confident she will be an excellent addition to our team and will help us achieve our growth priorities."
"Nordstrom is an iconic brand with a relentless focus on customers," said Smith. "Keeping the customer at the center of business decisions is key for long-term success. I look forward to working alongside the talented Nordstrom team to drive growth and profitability and to deliver for our customers."
Prior to Bright Health, Smith worked as the chief financial officer for Target Corporation for five years. During that time, Target achieved double-digit revenue and EPS growth. Before Target, Smith served as CFO for public companies Express Scripts, Walmart International, Gamestop, Centex, Kennametal, Textron and Raytheon.
She currently serves on the boards of directors at PPG Industries and Baxter International. Previously, Smith served as a director for Dick's Sporting Goods. Smith received an MBA from the University of Southern California and a bachelor's degree in business economics from the University of California, Santa Barbara.
Nordstrom also announced today that Michael Maher, interim CFO, has informed the company that he will be leaving Nordstrom to pursue other opportunities. He will remain with the company through June 16 to help facilitate a smooth transition.
Maher joined Nordstrom in 2009 and has been instrumental in guiding the company through periods of transformation, including the company's shift from a store-centric financial model to an omnichannel one, and leading critical finance initiatives throughout and following the pandemic.
Nordstrom added, "I'd like to thank Michael for his exceptional leadership in serving as interim CFO during the transition period and for his many contributions to our finance organization and business throughout his tenure. He has been a trusted partner and we are sad to see him go."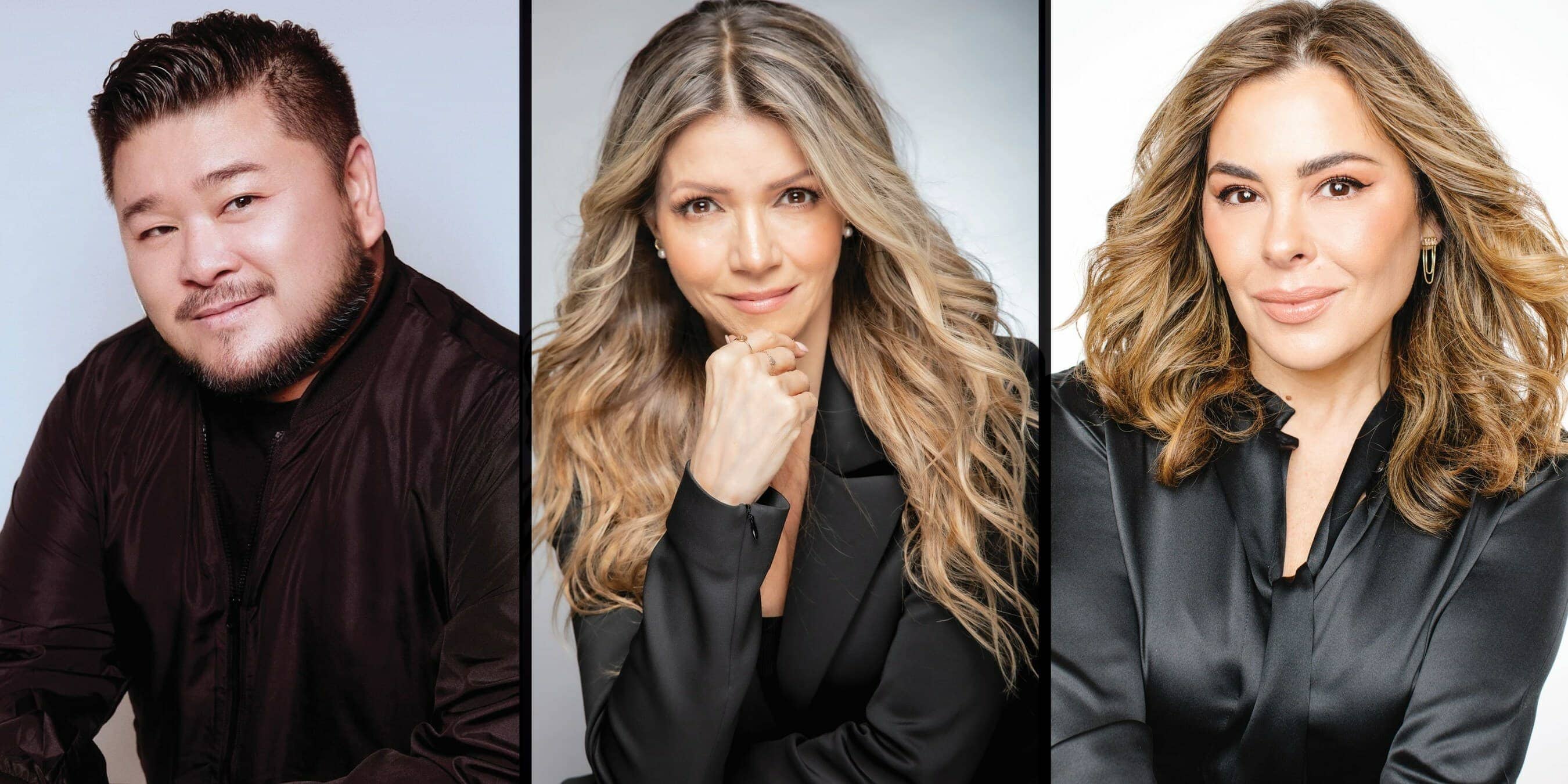 Allan Avendaño, Claudia Betancur, and Erica Taylor
L'oréal Paris Announces The 'L'oréal Paris League of Experts,' An Artistry-Focused Talent Collective
L'Oréal Paris announced its new artistry-focused collective, the 'L'Oréal Paris League of Experts.' The collective will comprise top industry talent who will contribute to the brand's artistic vision through their various areas of beauty expertise.
The L'Oréal Paris League of Experts is being unveiled with three initial members – Allan Avendaño, Claudia Betancur and Erica Taylor – each of whom bring a unique makeup artistry perspective to the brand. Allan Avendaño is known for his editorial and red-carpet expertise, having worked with some of the top talent in Hollywood. Claudia Betancur is one of the most prominent celebrity makeup artists in the Latin market, with more than 30 years of industry experience. Rounding out the League of Experts is Erica Taylor, a veteran makeup artist, who has a deep-rooted knowledge in the industry and has quickly become a trusted expert on social media in recent years, sharing her makeup tips and tricks with her more than 1M engaged followers.
Each will be leveraged as an always-on expert for the brand and spotlighted alongside key brand launches and initiatives. This group of experts will be tapped for everything from creating red carpet looks during key tentpole moments and having a presence at influencer events to providing digital-first educational content. Together, with the brand, they will continue to highlight their individual, expert points of view and support the brand's worth equity.
On the creation of this collective, Ali Goldstein, L'Oréal Paris, U.S. Brand President, notes, "We are thrilled to announce the launch of our League of Experts and welcome makeup artists Allan, Claudia, and Erica to our L'Oréal Paris family. Establishing a collective will allow us to better reach and engage with our consumers in a way that feels approachable and relatable. Each artist in the League of Experts, in their unique way, upholds and empowers our brand values of beauty, worth, and inclusivity – helping to inspire others to look and feel their most beautiful. We look forward to further expanding the collective and going beyond makeup to serve our consumers at every step of their beauty journey."
"I'm so proud to represent L'Oréal Paris as part of the League of Experts. Not only is the brand a leader of innovation and quality in the beauty industry, but L'Oréal Paris also celebrates diversity and inclusivity, catering to all individuals, all identities, and all cultures, which is so important to me. My vision for being a part of the League of Experts is to continue to champion inclusivity and bring a fresh take on how makeup can enrich people's lives and empower them," notes Allan Avendaño, L'Oréal Paris Makeup Artist and member of the League of Experts.
On joining the League of Experts, Claudia Betancur explains, "L'Oréal Paris is the number one global beauty brand and being part of this family fills my heart with pride and truly makes me happy. I am passionate about teaching the art of beauty to empower individuals with self-confidence and self-love and impart the great meaning behind "because you're worth it!"
Erica Taylor, member of the L'Oréal Paris League of Experts, adds "I am excited to use my social platform and this partnership with L'Oréal Paris to teach women about attainable luxury. I have held many roles where I have worked with clients, models, and celebrities, but my favorite is always helping the woman who forgot about herself because she was too busy helping everyone else. I love making her comfortable and teaching her to feel beautiful, and through the L'Oréal Paris League of Experts I get to reach so many more women to share this message."
Allan, Claudia, and Erica officially join the brand today. This initial group of talent will begin to be leveraged during several upcoming brand activations, including the Cannes Film Festival.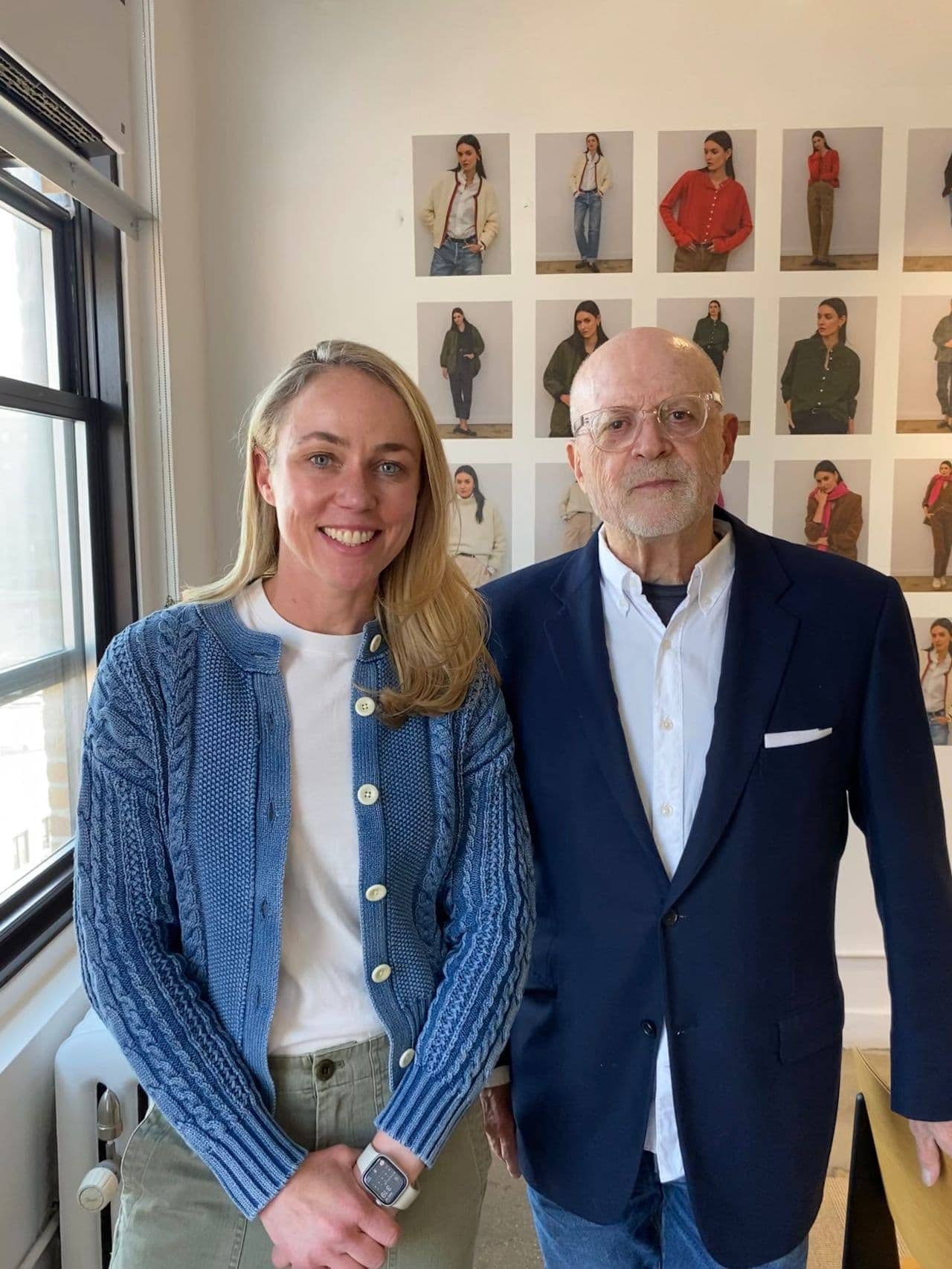 Roxanne Stahl O'Hara Announced CEO at Alex Mill
Roxanne Stahl O'Hara announced as CEO at Alex Mill, working alongside Millard 'Mickey' Drexler, Somsack Sikhounmuong & Alexander Drexler.
"I cannot tell you how happy I am to let you know that Roxanne Stahl O'Hara will be joining me, Alexander Drexler and somsack sikhounmuong as CEO at Alex Mill – we worked together for 13 years and I am dancing in the streets :)" stated Mickey Drexler, Chairman of Alex Mill.
Previously Stahl was Chief Merchant; VP Insights & Analytics; DTC; Portfolio Strategy & Innovation Chief Merchant; VP Insights & Analytics; DTC; Portfolio Strategy & Innovation at Melissa & Doug, LLC. Prior to that, Stahl was SVP, Head of Merchandising at J.Crew.
---