---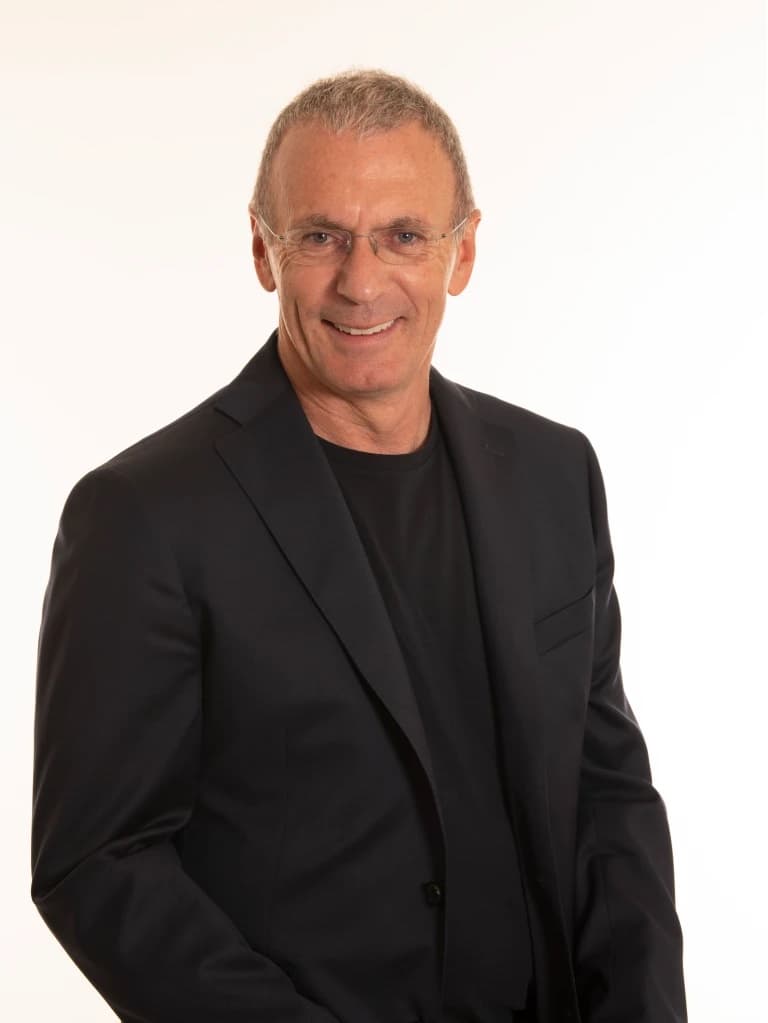 Furla announced Giorgio Presca as Chief Executive Officer
Furla announced the appointment of Giorgio Presca as the new Furla Group's Chief Executive Officer, effective immediately.
Mr Presca has over 30 years of experience in the fashion industry, he most recently held the role of Chief Executive Officer of Clarks; previously he was the Chief Executive Officer of Golden Goose, Geox and Citizens of Humanity. During his long career he has held executive positions for several international brands like Diesel and Levis. Mr Presca started his career in fashion in Italy at GFT and holds a degree in Economics from the Bocconi University and a Masters in Fashion, Retail and Textile Management from ISTAO.
Giovanna Furlanetto, President of Fondazione Furla, stated, "I am delighted that Giorgio Presca joins Furla as Chief Executive Officer, he is a skilled leader with a strong ability in reinforcing global fashion brands and driving profitable and safe growth. Mr Presca shares our values and our determination to establish Furla as a real democratic brand, the only Italian brand in its category. This appointment also stands to highlight my whole family's willingness to continue with the full control of our business and lead it into the future".
Giorgio Presca, the new Chief Executive Officer of Furla, commented, "it is an honor to be a part of the Furla Company. Furla is a uniquely positioned brand with a strong heritage and high contemporary appeal. I look forward to work with my new colleagues, Mrs. Furlanetto, and the board to build the pillars for the future success of Furla and maximize its unexploited potential".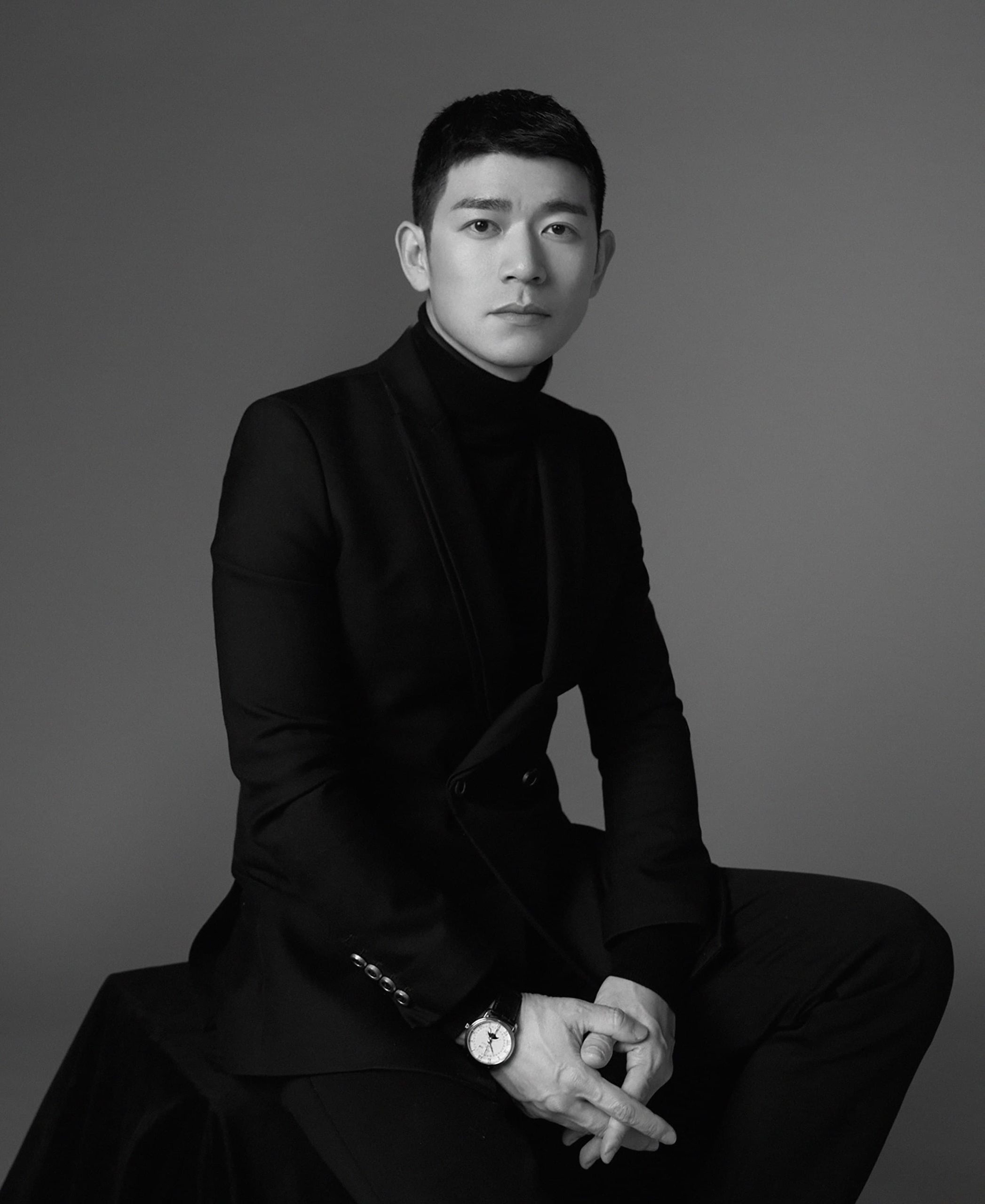 Shang Xia Announced Leon Sun Home Creative Director
Shang Xia announced that it has appointed Mr. Leon Sun as its Home Creative Director, responsible for the development of Shang Xia's Home Collection and brand development strategy. Mr. Sun has nearly two decades of experience in the media industry and has served as Editorial Director and Chief Content Officer for renowned home design media for the past eight years.
The vision of Shang Xia in fashion, home and furniture will be jointly taken forward by Fashion Creative Director Yang Li and Home Creative Director Leon Sun, with this strong creative leadership, led by Sophia Wu as Chief Executive Officer, Shang Xia is strongly positioned for the future.
As a media veteran with nearly twenty years of experience in international home design media, Leon Sun witnessed and promoted the development of the contemporary Chinese home design field and is also the judge and consultant of multiple international design awards. Taking the responsibility of Chief Strategy Officer as well, he will further promote the development of Shang Xia's brand strategy in the future and strengthen the reach and depth of the brand's influence.
"Stemming from the new Chinese aesthetics of fashion and life, Shang Xia epitomized the spirit of contemporary China. And I always believed that it is our mission and responsibility to create an international brand that is rooted in Chinese traditions, internationally oriented and belong to contemporary China," said Leon Sun, "It is a challenge but also an exhilarating new start of my career to shed my media identity and be closer to design itself. I look forward to working with the talented team and it is an honor for me to embark on this new journey with them, to contribute my experience, intelligence, and creativity to the exciting future development of Shang Xia."
Shang Xia Chief Executive Officer Sophia Wu said: "As a leader of the media industry, Leon showed outstanding personal traits such as professionalism, creativity, and foresight. Over the years he propelled the development of China's home design and committed to raising the awareness and recognition of oriental aesthetics and cultural confidence among the younger generation, which is consistent with the core DNA of SHANG XIA. I believe that he would apply his extensive experiences to the development of SHANG XIA home collection and future brand communication by virtue of his vision and insight cultivated over the years."
Suzanne Heywood, Chair of Shang Xia and Managing Director of Exor, also highly affirmed Leon Sun's ability: "As the Editorial Director of international home and design media, and the judge of multiple international awards over the years, his insight into the global industry trend and audience interest is beyond doubt. While keeping pace with the world, the continuous attention to international and Chinese domestic best practices has also honed Leon's unique industry sense and excellent discernment. We hope that he will integrate this valuable vision into the new chapter of Shang Xia and further promote the brand development in the future."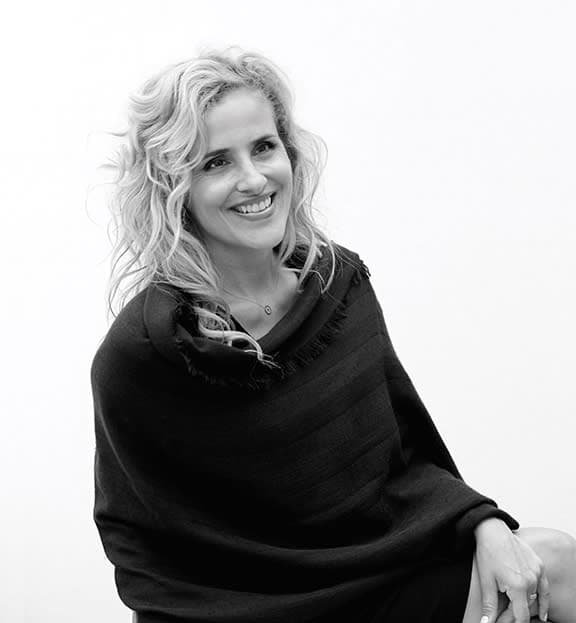 Lucia Perdomo-Ruehlemann Announced as President at Saie
Saie appointed Lucia Perdomo-Ruehlemann, who most recently was global brand president of Drunk Elephant, to the position of President. Perdomo-Ruehlemann previously was at LVMH Moët Hennessy Louis Vuitton and the Estée Lauder Cos. Inc.
"I am honored to join Helane Crowell and the amazing Saie team on this inspiring journey. I look forward to collaborating and continuing to build a next generation legacy brand…. The best is yet to come!" – Lucia announced via LinkedIn.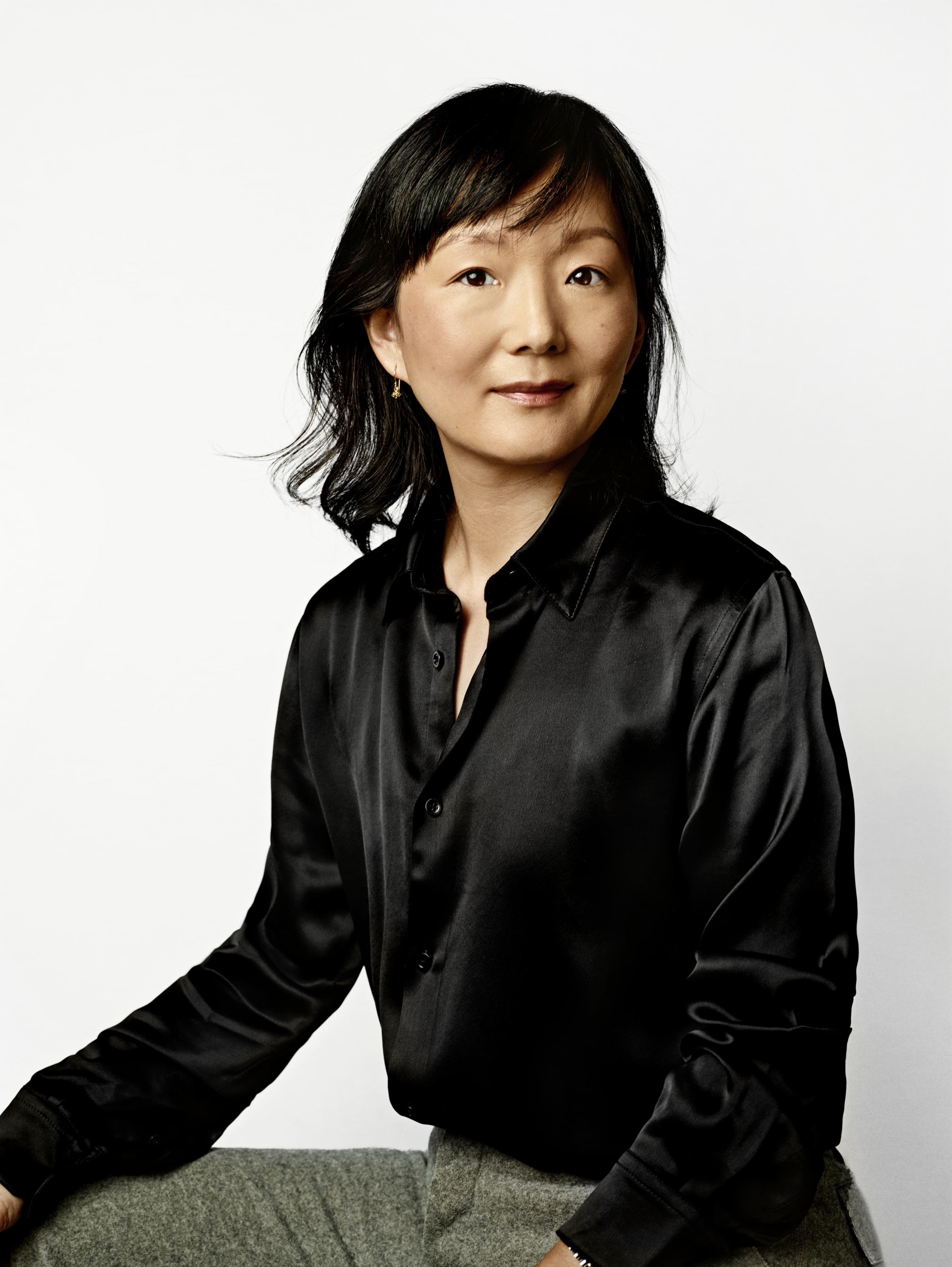 Kate Spade Names Tom Mora and Jennifer Lyu as Head Product Designers
Kate Spade New York introduces the official appointment of industry veterans, Tom Mora and Jennifer Lyu, who are partnering as the principal designers for all Kate Spade New York product categories.
In his role, Mora oversees design direction for kate spade new york ready-to-wear, footwear, jewelry, home and licensed lifestyle categories. Lyu leads design for the brand's iconic handbags and accessories collections. Leaning into kate spade new york's heritage brand codes, the creative duo partner to infuse their own fresh perspectives on femininity, color, print, wit and joyful design throughout seasonal collections, while driving newness and establishing a cohesive design language across product categories.
Tom and Jennifer serve as members of the brand's Ideation Studio – formed by CEO Liz Fraser in Spring 2021 – which is a core group of creative leads from design, concept + strategy, brand creative, merchandising and marketing, who work together to define kate spade new york's year-long and seasonal narratives, offering consistent and cohesive storytelling cues that the customer can relate to and feel inspired by, allowing her to then create the stories that make them her own.
"The Ideation Studio is designed to enable deeper storytelling and drive collaboration across all touch-points to meet the customer's emotional and functional needs," says Kate Spade New York CEO and Brand President, Liz Fraser. "It's a reimagining of how a global brand of our size can be structured in today's world – allowing us to lead as a community of creatives – and we're thrilled with the traction that we're already seeing."
Fraser continues, "Tom and Jennifer have both been serving as key members of the Kate Spade New York design team, and we're thrilled to announce their official roles as SVP and Head of Product Design across their respective categories. Each came to the brand with extensive knowledge of the industry and a strong understanding of how women today want to express themselves. As a brand, we are constantly thinking about what we are doing for tomorrow, and we are continuing to evolve and reimagine how we can deliver the magic of kate spade new york for our customers around the globe. We are thrilled to embark on our next chapter with these two creative visionaries leading product design, and are excited to see how they bring their own unique perspectives of the kate spade new york spirit to the brand, our future collections, and most importantly, our community."
"For nearly 30 years, women around the world have known and loved Kate Spade New York for the spirit that it reflects and the confidence it exudes, and I have always admired that," explains Tom Mora. "We as a brand have a strong understanding of our customer and what she wants from us – she is real, she is adventurous, and she wants to experiment with fashion. As Jennifer and I unveil our seasonal collections, we will continue to ground our work in these brand values, while evolving kate spade new york's approach to style. I love seeing our designs come to life in the many ways that women can make the product their own."
Jennifer Lyu adds, "Kate Spade New York is a brand that combines emotional storytelling with high quality craftsmanship, and engages an incredibly passionate community of people around the globe. Our customer is a go-getter with an intrepid lifestyle. She balances her life with an appetite for new experiences and thoughtful consideration of her responsibilities. She leads with style, flair and confidence across everything she does and touches. She is choosing kate spade for the inspiration we provide to express herself and her personal style. This provides an endless source of inspiration for me as a designer, as I continue to ask how to be of service to our customers. How do we inspire joy, hope and strength? I am excited to capture this spirit of the kate spade customer by honoring our brand values and establishing a unique handwriting for the brand."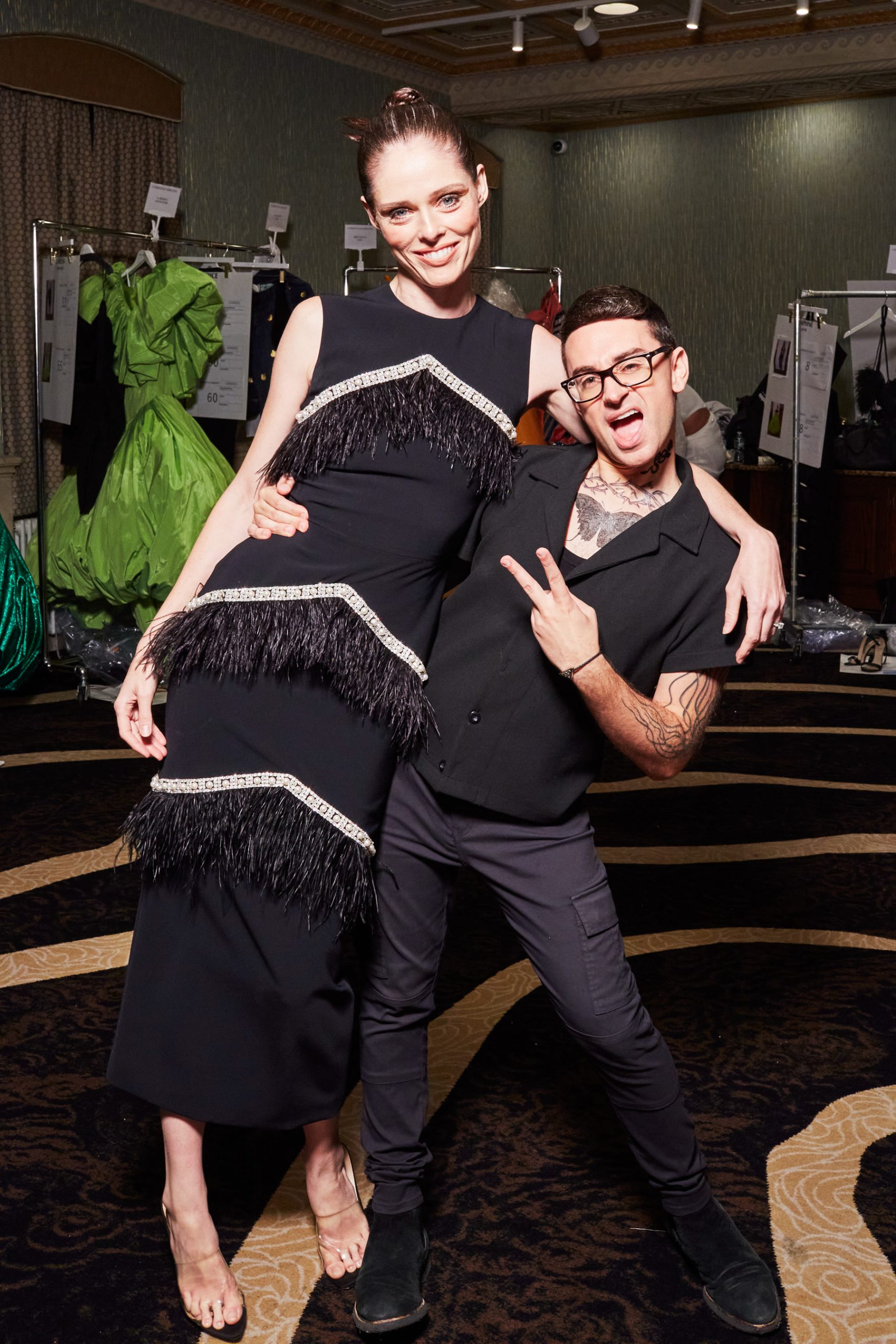 Xcel Brands Announces Launch of C. Wonder by Christian Siriano
Xcel Brands, Inc. announced the launch of C. Wonder by Christian Siriano. The company also announced that Mr. Siriano has been appointed Creative Director of the new brand, which will launch in spring of 2023. The acclaimed American fashion designer has helmed his own brand since 2008 and has been a member of the Council of Fashion Designers of America (CFDA) since 2013. His designs have been worn on the red carpet by numerous celebrities, including current FLOTUS Dr. Jill Biden, former FLOTUS Michelle Obama, Angelina Jolie, Oprah, Zendaya, Ariana Grande, Julianne Moore, Lady Gaga, Tiffany Haddish, Billy Porter, Cardi B, Amy Adams, Scarlett Johansson, Whoopi Goldberg and Julia Roberts, to name but a few. Mr. Siriano will continue to design his own collection while bringing his signature refined exuberance to C. Wonder by Christian Siriano's modern ready-to-wear and accessories collections. He will also serve as the public face and voice of the brand, including appearing on HSN's broadcast and streaming service in 2023.
"Bringing Christian on board to lead the transformation of C. Wonder by Christian Siriano is another key step in the creation of a live-selling ecosystem that connects our brands directly with consumers," said Robert W. D'Loren, Chairman and Chief Executive Officer of Xcel Brands. "Christian's sophisticated aesthetic, creative vision and vibrant personality have made him one of America's most respected young designers and we're confident he'll bring a renewed sense of excitement to C. Wonder as we solidify our leadership within the fast-growing livestream marketplace."
Xcel Brands is one of the largest apparel providers within the interactive TV market and is strategically investing in livestreaming technology platforms and partnerships. In addition to C. Wonder by Christian Siriano, the company produces and distributes sportswear and dresses under the Halston and H Halston labels available at premium retailers that include Neiman Marcus, Saks Fifth Avenue, Bloomingdale's, Macy's and HSN. It owns the Judith Ripka and LOGO by Lori Goldstein brands as well as a minority stake in Isaac Mizrahi and Longaberger home products and livestreaming platform.
"I've always loved the C. Wonder brand and I'm thrilled to join the team at Xcel Brands to collaborate and share the brand with new audiences," said Mr. Siriano. "Livestreaming has such a fantastic future here in the US and I can't wait to be able to connect personally with millions of C. Wonder customers across platforms."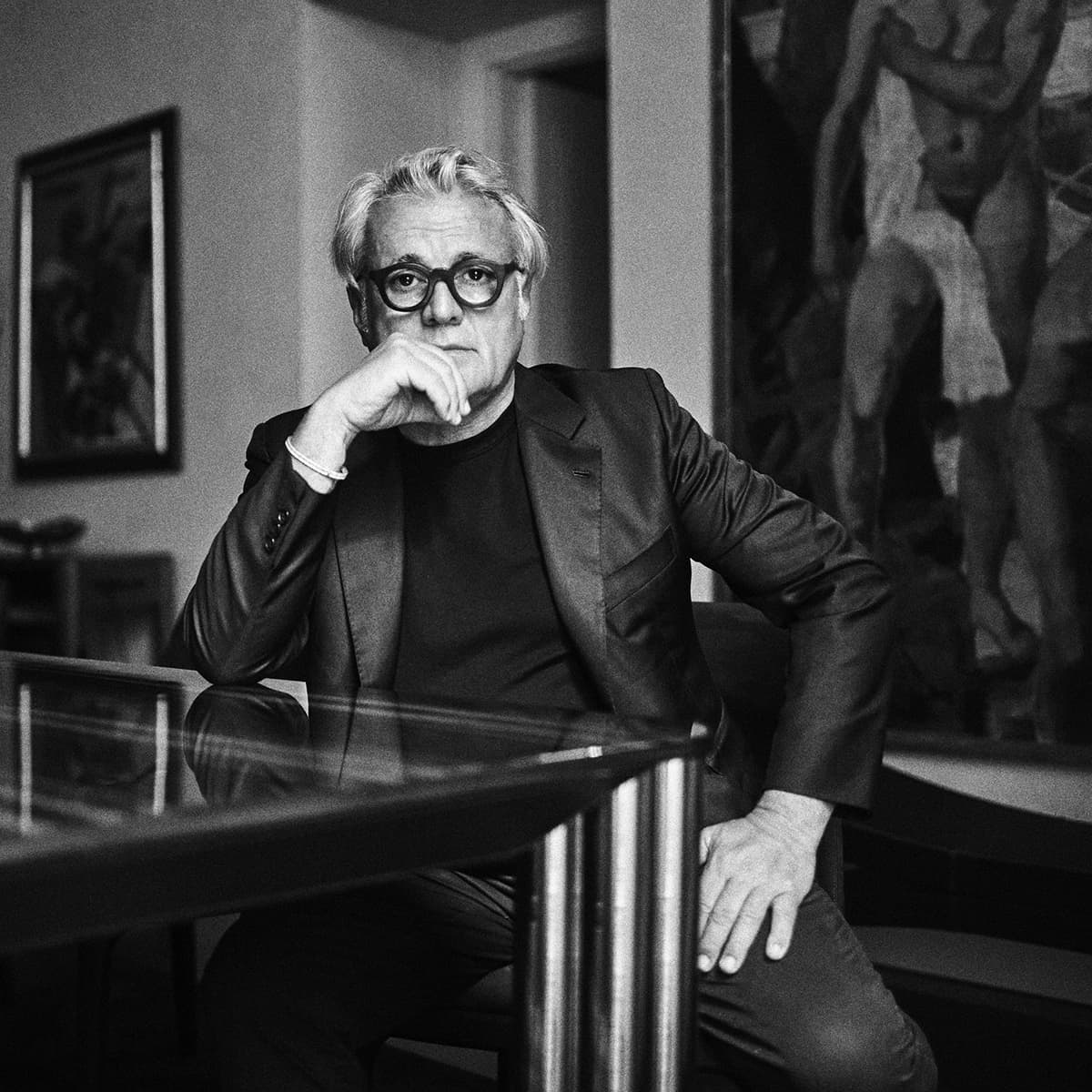 Giuseppe Zanotti collaborates with Nicolò Beretta on a new footwear line
Giuseppe Zanotti supports the new generation of talented designers. The Italian shoe artist has selected footwear designer Nicolò Beretta to create a new shoe line that will be previewed at the upcoming Milan Fashion Week with the presentation of a capsule of two special styles. Named "Nicolò Beretta mentored by Giuseppe Zanotti", the shoe line will make its official debut with the Fall 2023 collection.
Through this partnership, Zanotti's groundbreaking artistic vision meets Beretta's fresh and eye-catching approach to footwear in a new project that will be rooted in a hyper feminine aesthetic, as well as in the upscale Italian quality that has always defined the Giuseppe Zanotti brand's creations. "Over the years, this job has given me so much. I think that the best way I have to show my gratitude is to support the talent of emerging designers. I believe that Nicolò has a very peculiar, distinctive aesthetic that together we will try to showcase at its best, also leveraging on my own expertise and on the know-how of my company," states Giuseppe Zanotti.
"I'm deeply honored to be able to work on this line with Giuseppe, who has always been an incredible source of inspiration to pave my way through the industry. As a teenager, I was stunned by his designs and his creative genius combined with his savvy entrepreneurial vision have certainly influenced my journey. I can't wait to show the first styles of our new line at Milan Fashion Week!" says Nicolò Beretta. The "Nicolò Beretta mentored by Giuseppe Zanotti" line, that will be focused on women's creations, will be manufactured and distributed by the Giuseppe Zanotti company.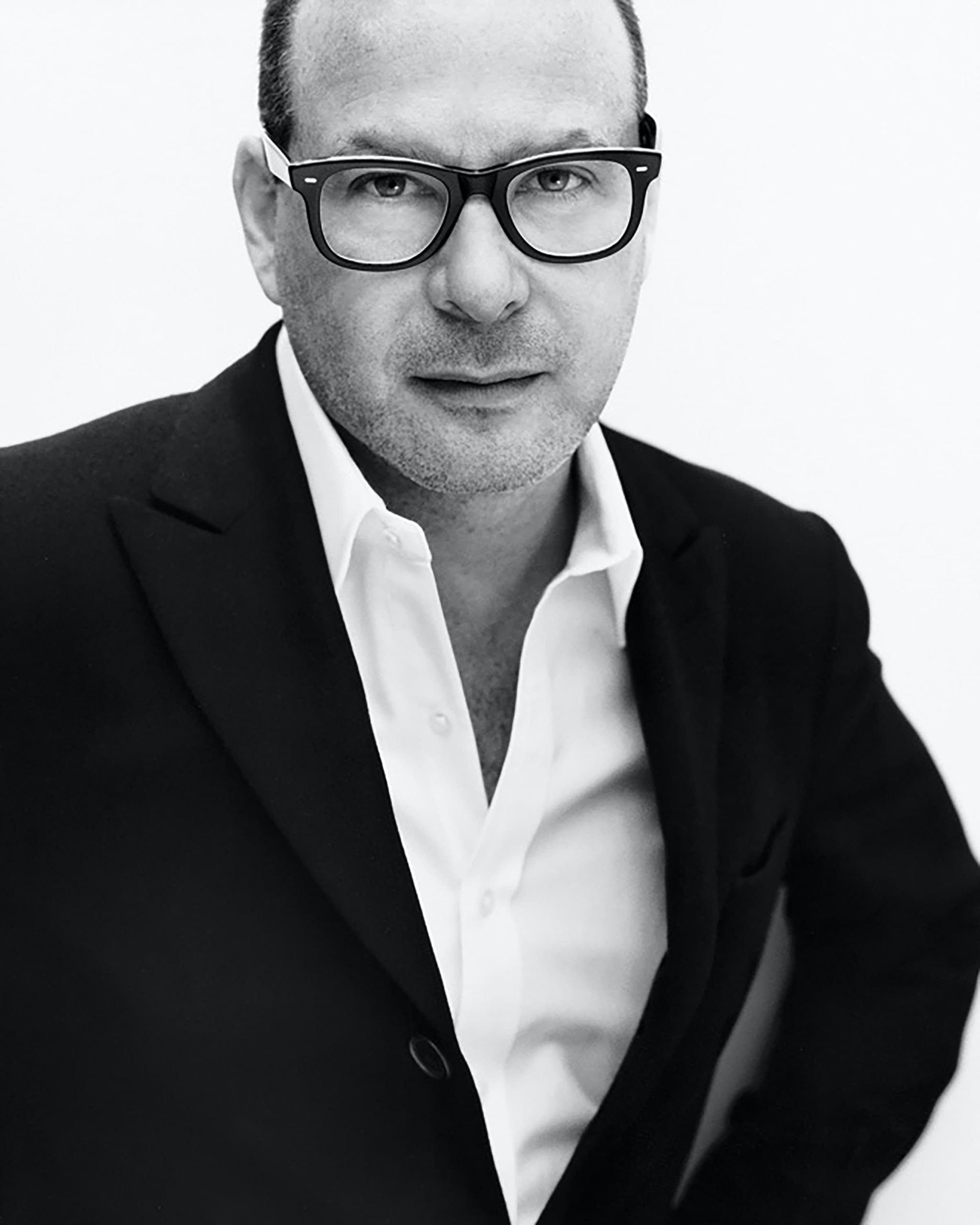 Reed Krakoff Appointed Creative Chairman of John Hardy and Strategic Advisor to L Catterton
John Hardy announced that it has named Reed Krakoff to the newly created role of Creative Chairman. Krakoff has also been appointed Strategic Advisor to L Catterton, John Hardy's majority shareholder and the largest global consumer-focused private equity firm. In his role as Creative Chairman, Krakoff will oversee the creative and artistic direction of the business with a focus on accelerating the growth of the John Hardy brand. Krakoff will also become a minority equity stakeholder in the business.
Krakoff is a renowned creative leader who brings more than 30 years of experience growing and redefining iconic luxury brands. Most recently, he served as Chief Artistic Officer at Tiffany & Co. from 2017 to 2021. From 1996 to 2013, Krakoff served as President and Executive Creative Director of Coach, where he transformed the brand into a global $5 billionfashion powerhouse. Krakoff was named Accessory Designer of the Year three times by the Council of Fashion Designers of America and serves on the organization's Board of Directors.
"Throughout his storied career, Reed has shown an unmatched understanding of the luxury market and a remarkable ability to take iconic global brands to new levels of success," said J. Michael Chu, Global Co-CEO of L Catterton and Chairman of the John Hardy Board of Directors. "L Catterton has been a strong believer in the growth opportunities ahead for John Hardy, and we are confident that, with Reed's artistic eye, the brand's distinctive heritage will continue to be set apart. L Catterton will also benefit from Reed's role as a strategic advisor across select investments and future acquisitions."
"It is an honor to serve as a strategic advisor to L Catterton, which is widely recognized as a leading global consumer investor and I am excited to join John Hardy as Creative Chairman to help drive its transformative creative vision," said Krakoff. "John Hardy has a strong reputation for its authentic combination of artistry, sustainability, and craftsmanship and I believe the brand has tremendous untapped potential. I look forward to working with the talented team to build on John Hardy's unique history and pursue exciting opportunities to grow the brand."
"We are excited to welcome a creative leader of Reed's caliber to John Hardy," said Kareem Gahed, Chief Executive Officer of John Hardy. "We have admired his work and remarkable track record of injecting new creative energy and bold strategies into established and successful brands. We are confident that Reed's industry expertise and innovative ideas will help us realize our mission of building a sustainable future for our community worldwide."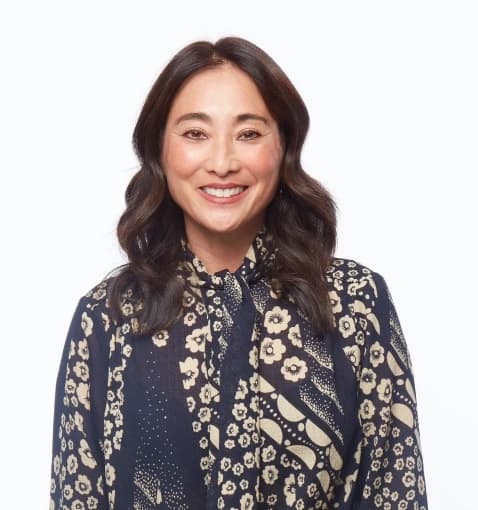 Sophia Hwang-Judiesch Appointed President of Hudson's Bay
Hudson's Bay announced that Wayne Drummond will be retiring from Hudson's Bay and Sophia Hwang-Judiesch has been appointed President, Hudson's Bay, effective September 19, 2022. A highly-effective retail leader, Ms. Hwang-Judiesch has a strong track record of driving growth, market share acquisition, and enhancing the omni-channel customer journey. Working closely with The Bay on the overall Omni Customer, Brand, and Platform strategy, she will bring to life the Hudson's Bay stores component of the strategy, including the execution of the company's in-store digital selling transformation, customer experience and store optimization. Ms. Hwang-Judiesch will report to Richard Baker, Governor and Executive Chairman, HBC and join The Bay's Executive Committee led by Iain Nairn, President and CEO, The Bay.
Last year The Bay (digital) and Hudson's Bay (stores) announced that its store fleet and e-commerce business would operate as two separate businesses, accelerating its digital-first transformation. The two operate collaboratively to deliver a seamless customer experience, and The Bay remains responsible overall for shared functions including Brand Direction, Marketing, Buying, Planning and Technology for both businesses.
Most recently, Ms. Hwang-Judiesch was Vice President of Strategic Initiatives at Ulta Beauty, where she led the build and launch of Beauty@Target, and managed 13 workstreams, including: Merchandising, MP&O, Store/Service Operations, E-commerce, and Supply Chain. Previously, Ms. Hwang-Judiesch was Senior Vice-President at Carter's Oshkosh, responsible for the company's largest multi-channel market with accountability for stores, e-commerce and wholesale. Before Carter's Oshkosh, Ms. Hwang-Judiesch was with Esprit de Corp as China Country Manager – Retail, Wholesale & E-commerce, China Brand, overseeing the most important market for Esprit globally.
On her appointment, Ms. Hwang-Judiesch said, "I am excited to return home to Toronto, as I already hold a deep connection and affinity for Hudson's Bay, so I am thrilled by the opportunity to lead Hudson's Bay stores. This is an incredibly exciting time in the industry, when brick and mortar retail is redefining itself. I look forward to building on the transformation already underway at Hudson's Bay, to elevate and shape the customer journey and drive growth across the business."
"We are very excited to have Sophia's broad global and category experience on our team, as we transform The Bay and Hudson's Bay for Canadians. We are making incredible strides in technology and digital innovations, and our store organization is critical to the omni-channel experience of our customers. I am confident that Sophia will lead the team on an exciting and transformational journey that delivers impact for our customers and results for the company," said Iain Nairn. "Wayne Drummond is retiring from Hudson's Bay. The company is grateful for his leadership and dedication over his esteemed 34-year career with HBC."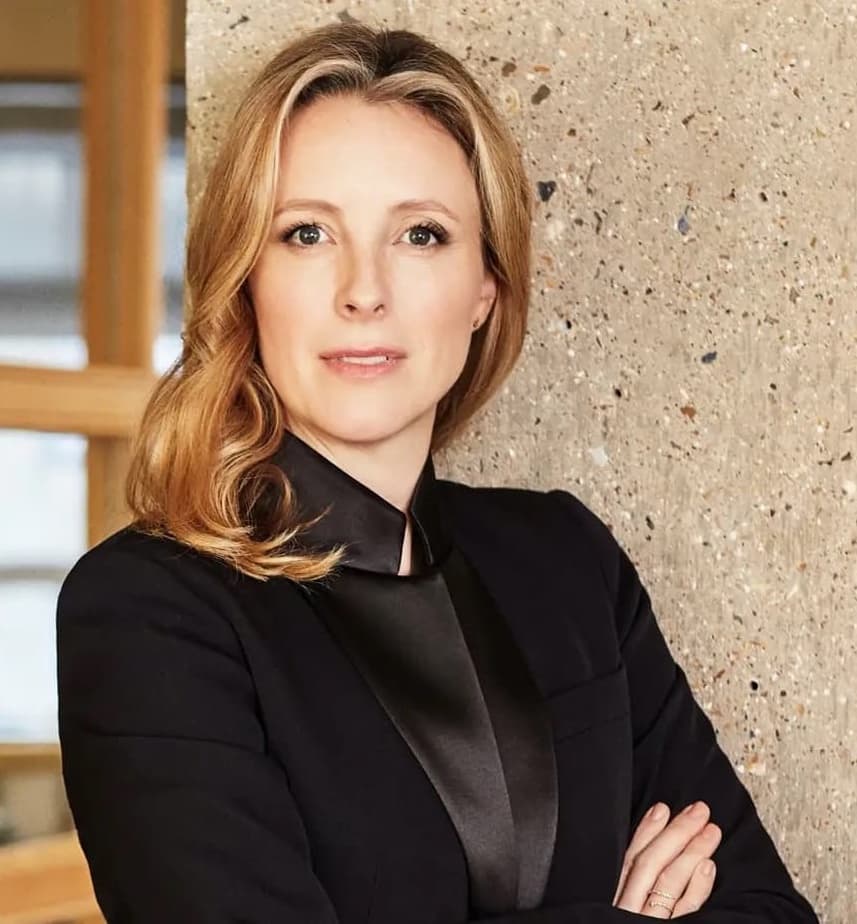 Stephanie Phair BFC Chair steps down
British Fashion Council chair Stephanie Phair is stepping down after nearly five years in the role.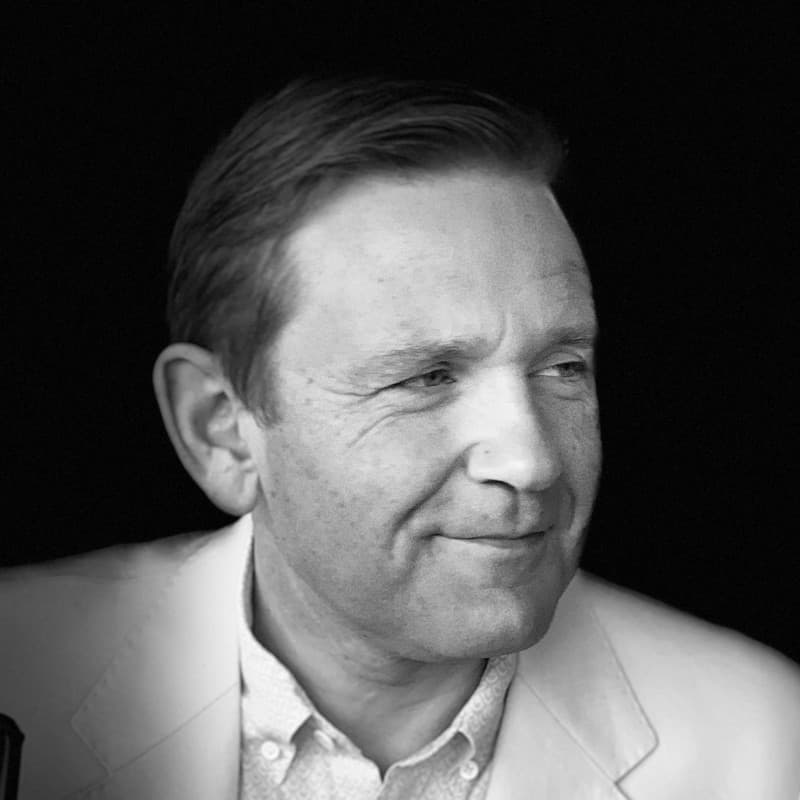 Andrew McLean to Join Lands' End as CEO-Designate
Lands' End, Inc. announced that Andrew McLean, President, International of American Eagle Outfitters, will join Lands' End as CEO-Designate and as a member of the Board of Directors on November 1, 2022. Mr. McLean, 53, will assume the role of CEO following the planned retirement of Jerome Griffith, 64, at the conclusion of Lands' End's 2022 fiscal year ending January 27, 2023. After the CEO transition, Mr. Griffith will continue to serve as a Director and is expected to be nominated for re-election to the Board at the Company's 2023 Annual Meeting of Stockholders. As part of this transition, he will become Executive Vice Chair after he retires as CEO.
Josephine Linden, Chair of the Lands' End Board of Directors, said, "On behalf of the Board, I would like to thank Jerome for his exceptional leadership over the past five years and for strongly positioning Lands' End to capitalize on the opportunities ahead to generate significant value for our shareholders. Jerome has played a pivotal role in generating significant e-commerce growth, developing and expanding Lands' End's uni-channel distribution network to include top partners such as Kohl's, Amazon, QVC and Target, stewarding the Company through numerous successful infrastructure upgrades, and increasing the Company's recognition and engagement with consumers through unique collaborations. We are grateful for his commitment and dedication to Lands' End and are pleased he will continue serving Lands' End as a member of the Board after his retirement and assist in this important transition."
Mr. Griffith said, "I look forward to continuing to lead the Lands' End team during the holiday season and through the conclusion of our fiscal year before handing the reins to Andrew. The past five years have been professionally and personally rewarding for me as I've had the privilege of working with and learning from our exceptionally talented team as we ushered in a new era of growth and success for Lands' End. I am confident that our digitally driven business model and highly loyal customer base has positioned Lands' End well for long-term growth and success. I look forward to working closely with Andrew to ensure a smooth transition and continuing to support the Company's mission and strategic direction serving as Executive Vice Chair and on the Board."
Mrs. Linden added, "Andrew McLean is an accomplished retail executive with a strong track record of driving significant growth, productivity and expansion across multiple channels and geographies. He has an acute understanding of the evolving retail landscape, having successfully scaled several iconic retail brands that, like Lands' End, have strong connections with their customers. We are confident he is the right person to lead Lands' End in its next chapter of growth and are thrilled he is joining our company."
Mr. McLean commented, "I have closely followed Lands' End throughout my career and have long admired the Company's strong heritage, brand values and universal recognition as a leading classic American lifestyle brand. Jerome and his team have built a strong foundation, and I am excited to work closely with management and the Board to help Lands' End leverage its many opportunities and drive strong, sustainable financial performance."
George Clooney & Hyun Bin Wear The OMEGA Speedmaster '57
The actors George Clooney and Hyun Bin are taking a front seat role in the promotion of OMEGA's new Speedmaster '57 collection.
The South Korean actor, Hyun Bin, recently joined the OMEGA family. Exuding his typically confident and laid-back style, he was shot on location with a classic car in Korea.
Perfectly complementing both sides of the famous chronograph, Clooney brings his classic style and iconic character to the campaign, yet again highlighting his long-standing connection to Omega. On the other hand, Hyun Bin is the rising star, with a cool and modern spirit that epitomises the Speedmaster's constant evolution.
Raynald Aeschlimann, President and CEO of OMEGA, says "The Speedmaster '57 is known for its quality and timeless charm. George Clooney and Hyun Bin are the perfect leading men to showcase these values and prove exactly how the timepiece fits with the dashing style of today."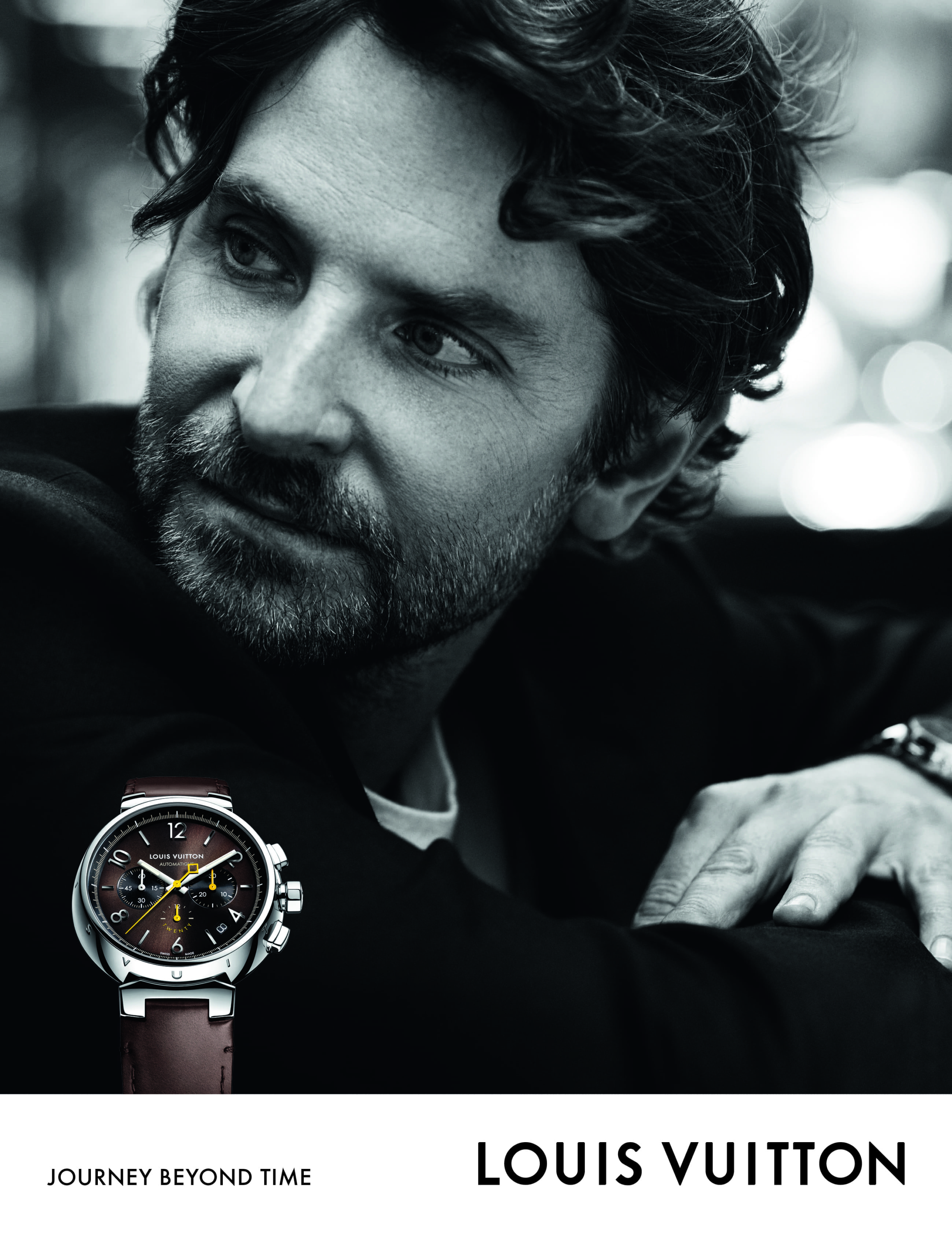 Louis Vuitton Announces Bradley Cooper as New House Ambassador
Louis Vuitton announced Bradley Cooper as new house ambassador. The actor's debut campaign celebrates the 20th anniversary of the Tambour watch.
In his debut campaign for the Maison, Bradley Cooper embodies the Tambour Twenty, an extremely limited collector's edition of the design, in a special video directed by Oscar-winning filmmaker Damien Chazelle and accompanying still images lensed by photographer Boo George.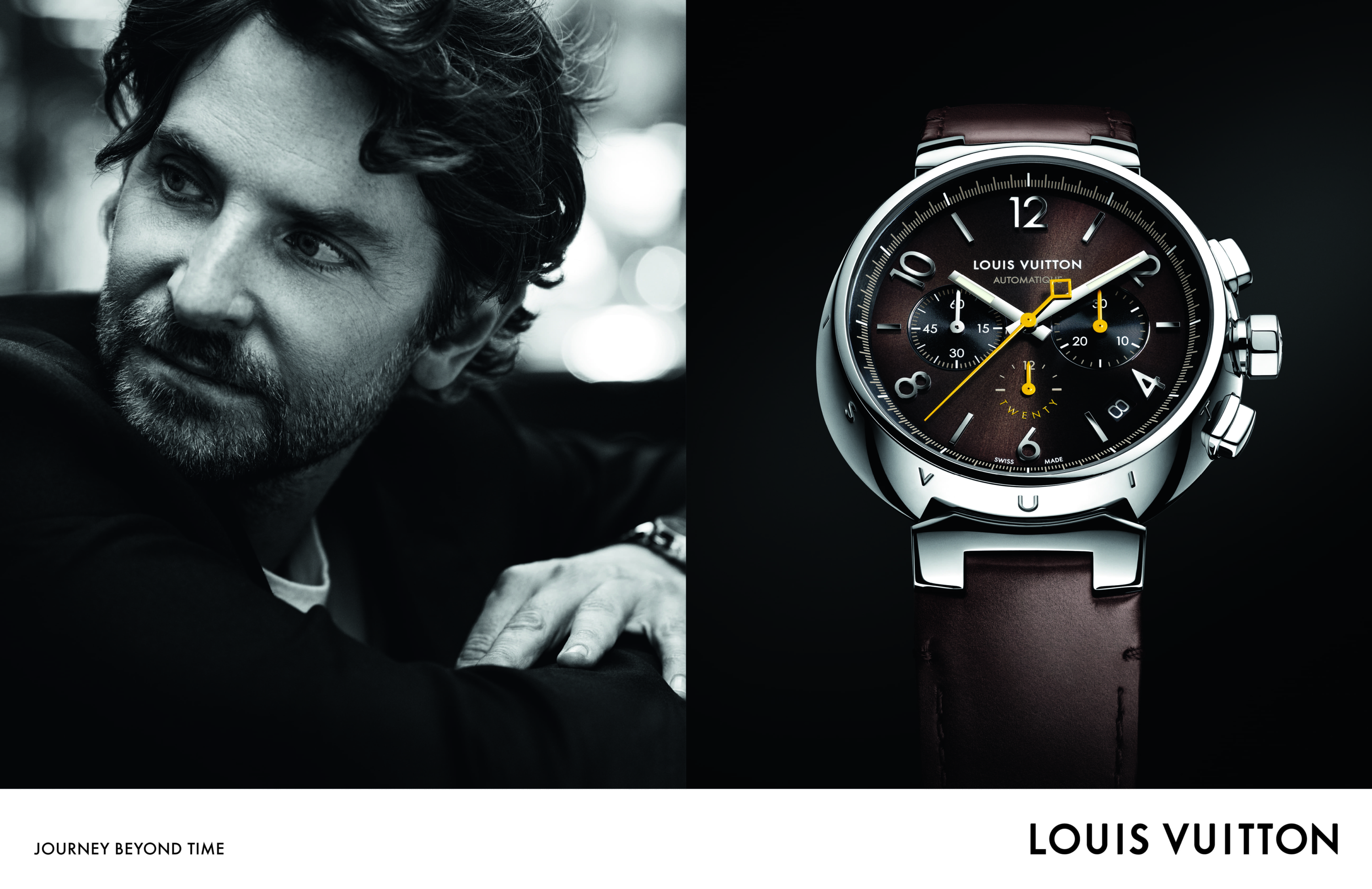 First introduced in 2002, the Tambour disrupted all conventions of watchmaking. In 2022, the Tambour Twenty pays tribute to the original by reprising its iconic codes alongside new high-end features: the flared 41.5 mm case, brown sunray dial, and yellow chronograph hands combined with the LV277 high-frequency movement, 22-carat oscillating weight, engraved case back specifying the limited edition of 200 pieces, and custom-made trunk in Monogram canvas.
Louis Vuitton honors the milestone anniversary with a campaign that evokes a sense of youthful optimism and of dreams taking flight. In a video directed by Damien Chazelle, a parallel odyssey of man and boy unfolds, leading from lush forest to urban jungle, from the endless possibilities of imagination to a dream accomplished, set amid the streets and skyline of New York City, in the shadow of the iconic Chrysler Building.
---