---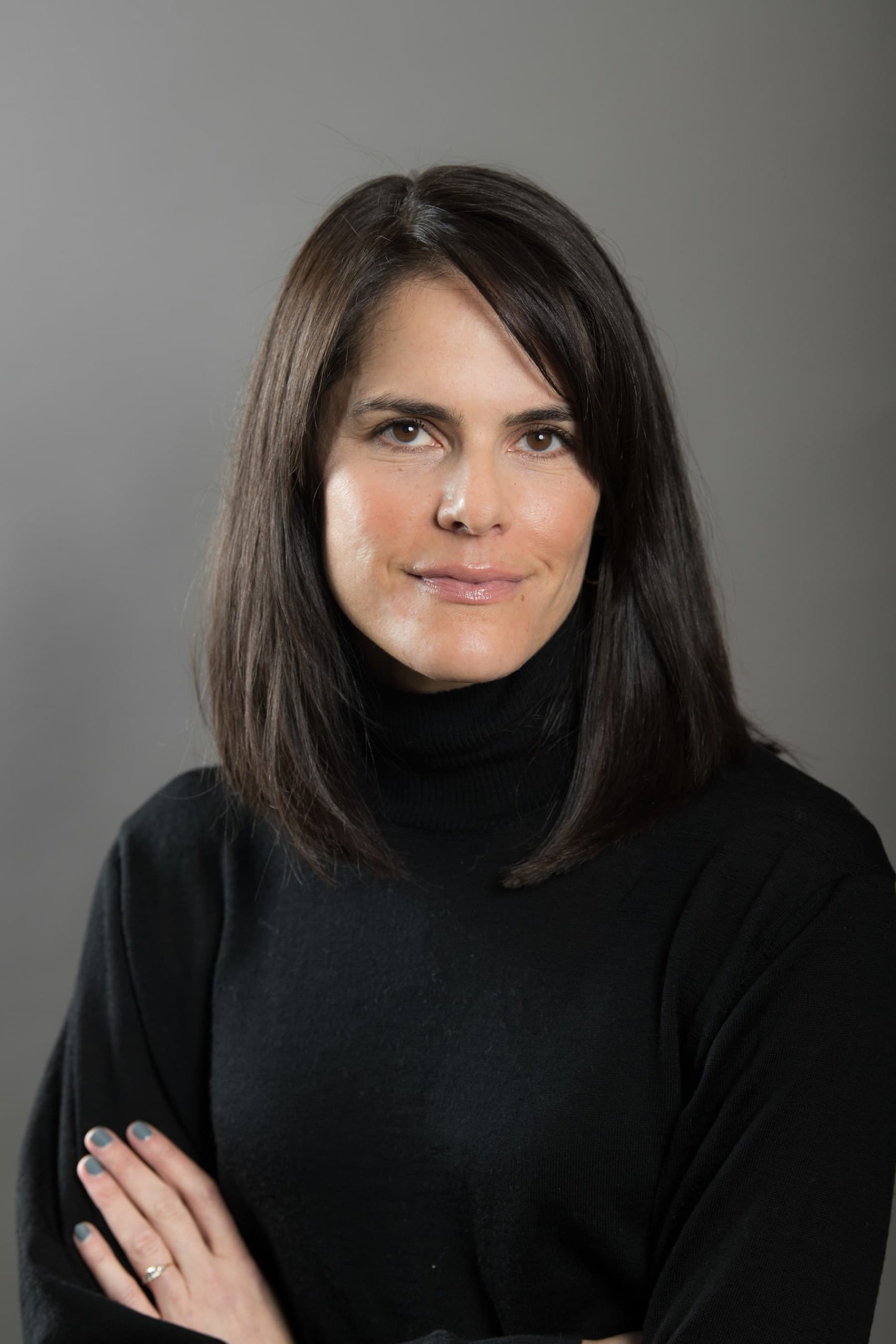 Nordstrom Names Two New Executive Leaders – Deniz Anders Appointed Chief Marketing Officer & Nina Barjesteh Joins Nordstrom as President, Nordstrom Product Group
Nordstrom, Inc. announced the appointment of two new senior executive leaders: Deniz Anders was promoted to senior vice president and chief marketing officer, and Nina Barjesteh, a senior executive at DICK's Sporting Goods, will join the company as president, Nordstrom Product Group.
In her new role, Anders will lead all marketing efforts on behalf of the company, including brand programs, digital marketing, creative strategy and corporate affairs. Anders has been with the company for 22 years, most recently serving as vice president of marketing.
"Deniz is a proven leader with the ability to drive integrated marketing strategies and plans to grow the business and connect with customers in meaningful ways across all channels and touchpoints" said Ken Worzel, chief customer officer. "Her deep marketing experience, paired with her understanding of our business, will be of enormous value as we continue to build on our heritage of service to get closer to our customers."
Anders steps into the role previously held by Scott Meden, who announced his retirement earlier this year.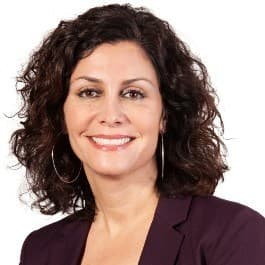 Barjesteh joins Nordstrom from DICK's Sporting Goods, where she served as senior vice president of product development and design, leading the strategy, management, and execution of the company's product development organization. Prior to joining DICK'S, she served as chief merchant of Rue 21, and spent 20 years at Target Corporation in various roles including vice president general merchandise manager women's apparel, vice president merchandise manager kids, and vice president apparel and accessories branding.
"Nina's experience leading and transforming private label businesses will position us to take full advantage of this growth opportunity, and to continue building Nordstrom Made products that put our customers first through design, quality, and value," said Pete Nordstrom, president and chief brand officer. "We're excited to see how she will build on the 50-year legacy of Nordstrom's private label brands with her own fresh perspective."
Ken Downing Announced as Creative Director for Halston
Xcel Brands, Inc., a media and consumer products company with expertise in livestream shopping, announced that it has appointed Ken Downing as Creative Director of the Halston brand, effective August 1, 2022. Widely known for his tenure as the visionary fashion director of Neiman Marcus, Downing will oversee the evolution of Halston in his new role and serve as the public face and voice of the brand, including through hosting Halston livestream sessions over all screens.
"This appointment is another key step in bringing our vision for Halston to full fruition and in our broad strategy of continuing to build our live-selling ecosystem, supported by well-known and authentic personalities, that enables our brands to connect directly with customers," said Robert W. D'Loren, Chairman and Chief Executive Officer of Xcel. "Ken's creative vision and expertise in brand building are unparalleled and his magnetic, warm personality has made him one of the most highly recognized and respected people in fashion. We're extremely pleased to bring Ken on board to guide the creative vision of Halston as we solidify our leadership within the fast-growing retail live streaming marketplace."
Xcel Brands is one of the largest apparel and jewelry providers within the interactive TV market and is strategically investing in livestreaming technology platforms and partnerships. The company produces and distributes apparel and accessories under the Halston label, available at premium retailers that include Neiman Marcus, Saks Fifth Avenue and Bloomingdale's and others, including Macy's, HSN and more.
"It's an honor to re envision and evolve the future of Halston, an iconic American luxury brand that has been a cultural touchstone for more than 50 years," said Ken Downing, Creative Director of Halston. "Live selling through live streaming platforms will continue to be a key way for Halston to communicate and engage directly with customers and fans and the momentum Xcel is building through these channels makes this an incredibly exciting time to join the company."
Downing previously served as Senior Vice President and Fashion Director for Neiman Marcus, where he was credited with revitalizing the retailer's voice by bringing a freshly relevant and global point of view to the brand. His bold style proclamations, fearless approach to seasonal trends, and close relationships with designers and customers alike helped catapult Neiman Marcus to a position of international fashion leadership, while driving unprecedented sales volumes both in-store and online.
During his tenure at Neiman Marcus, Downing drew on his instinctive knowledge of trends and customer shopping habits, overseeing the fashion direction and image of the company and serving as the public face and voice of the brand. The company launched a series of high-touch customer experience and fashion-centric digital initiatives under his guidance, including real-time runway fashion coverage, VIP events and social media interviews with designers, celebrities, models and influencers, to cement the company's relevance among the next generation of shoppers.
He also previously served as Chief Creative Officer of international retail developer Triple Five Group Worldwide, for which he helped launch American Dream, a revolutionary 3.3 million square foot shopping, dining and entertainment complex in East Rutherford, New Jersey. For Triple Five, he was responsible for reinventing the retail experience for all of the group's properties through architectural and interior design, advertising and marketing campaigns, public relations, and special events. He joins Halston from Hearst's HLC Commerce division, where he served as Chief Brand Officer.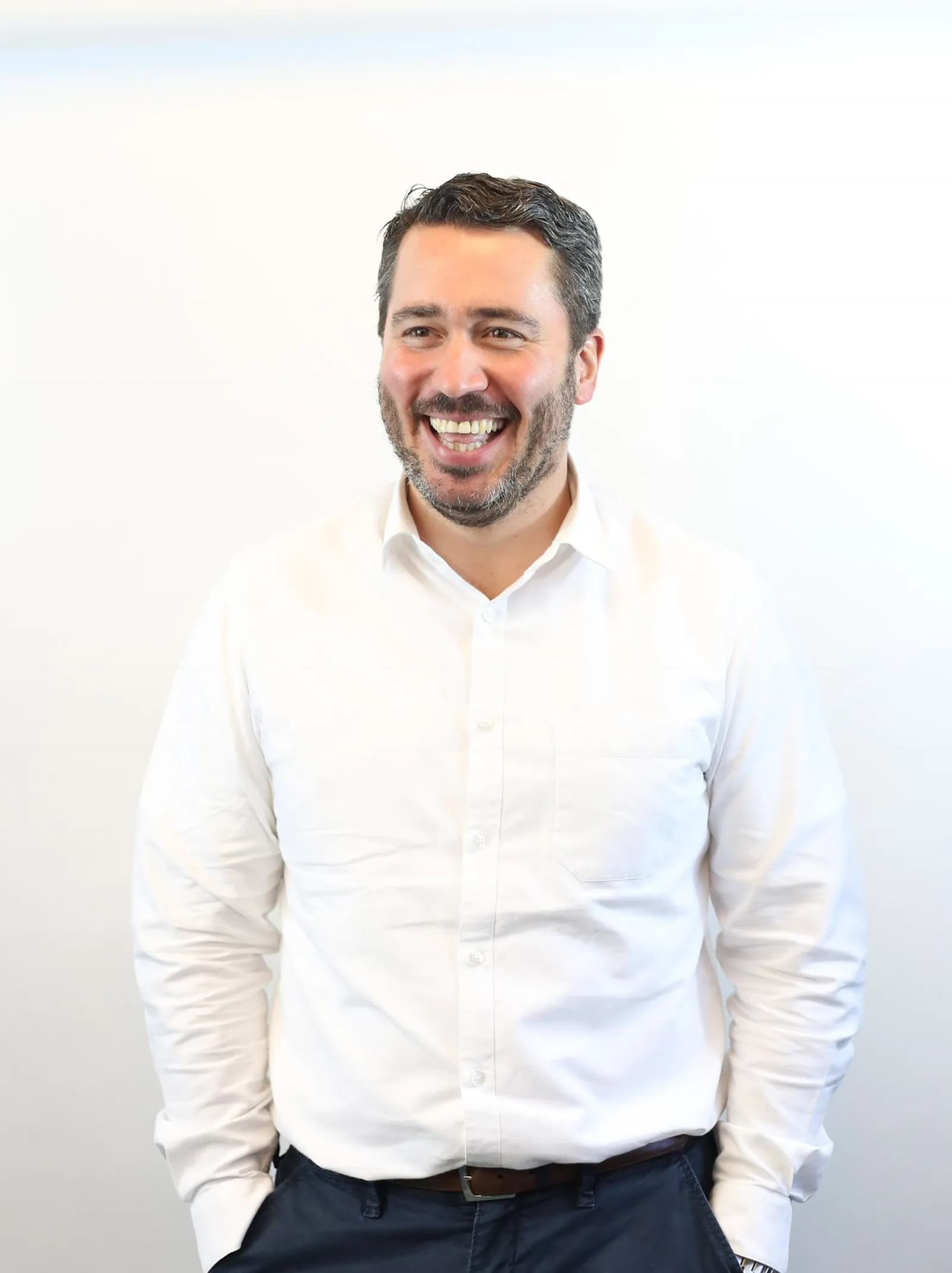 Matchesfashion appoints Stuart Hill to Chief Operating Officer
Former Farfetch SVP, Stuart Hill, a seasoned professional in the field of logistics and retail, brings 25 years of experience to Matchesfashion as their new Chief Operation Officer. Previous experience in the retail space, Hill had been Senior Vice President (SVP) of logistics at Farfetch, and also held logistical positions at John Lewis and ASOS. Stuart Hill worked with incoming CEO Nick Beighton at ASOS.
"I am delighted to be joining a truly authentic leader in luxury fashion. For so long, the business has challenged luxury retail norms and pioneered creative retail experiences. I look forward to joining the outstanding team, now led by my former boss and mentor Nick Beighton, and taking the business's unique proposition to even more customers across the globe." – Stuart Hill
"Having worked with Stuart at ASOS, I have experienced firsthand the operational impact he can have on a business. As a founder of two successful logistics companies, Stuart will also bring a valuable entrepreneurial mindset to Matchesfashion, helping it to remain agile, innovative, and customer centric." – Nick Beighton
Matchesfashion also recently appointed Dave Murray to CFO from Farfetch.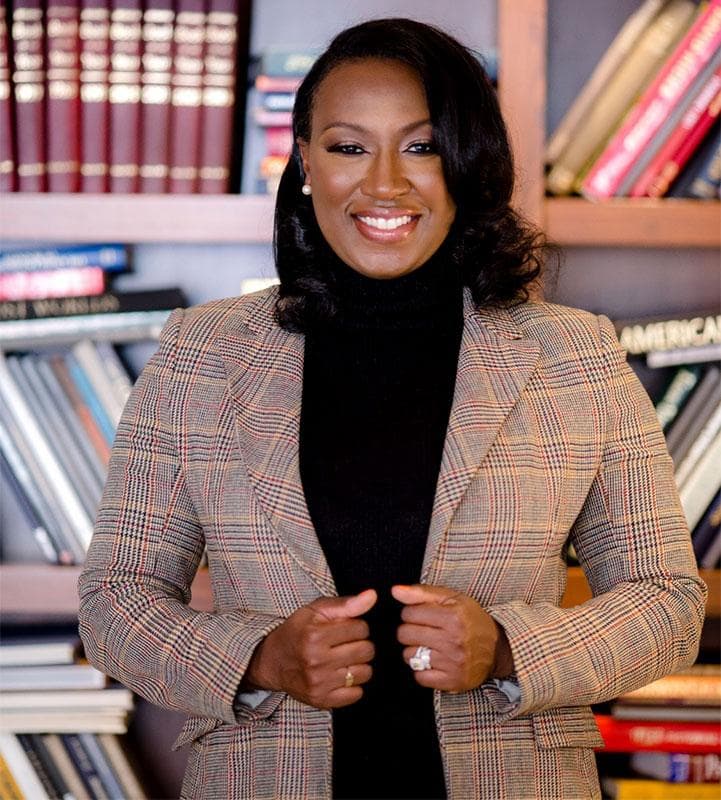 Saks Appoints Dr. Alicia Williams as Vice President of Diversity, Equity and Inclusion
Saks has appointed Dr. Alicia Williams as Vice President, Diversity, Equity and Inclusion (DEI), effective today. Dr. Williams joins Saks with more than 15 years of experience as a global talent and diversity leader at Morgan Stanley, JPMorgan and top-tier academic institutions. As VP, DEI, she will be responsible for furthering Saks' progress on its DEI commitments across the company while shaping its go-forward strategy.
Saks Chief People Officer Sarah Garber said, "Delivering on our DEI commitments and ensuring an inclusive culture are priorities for our leadership team and our entire company, as they are the key to being a great place to work and best serving our diverse customers and partners. Alicia has an exceptional track record in launching and implementing DEI initiatives, and we look forward to benefiting from her deep expertise as we build on the progress we have made to date and strengthen our efforts across our business."
Dr. Williams previously served as Executive Director, Head of Diversity & Inclusion for U.S. Banks at Morgan Stanley, where she led the DEI strategy, talent management and impact for the business. Prior to this, she was VP and Diversity Lead and the head of the North American Analyst and Associate campus recruiting program for JP Morgan's Investment Banking, Wholesale Payments and Global Corporate Banking businesses. She has also held various human resources and DEI leadership roles at universities across the country, including New York University, Cornell University and Harvard University. She holds a B.A. from Howard University, an M.S. from Towson University and received her Ed.D. in Organizational Change and Leadership from the University of Southern California.
Dr. Williams added, "I'm thrilled to be joining an organization with a longstanding commitment to supporting the growth of every team member, using its platform to drive forward change and providing a best-in-class experience for its employees and customers. Saks' progress on its DEI commitments is impressive, and I look forward to accelerating our efforts to champion diverse voices, foster a culture of belonging and increase our impact for our stakeholders and communities."
In her new role, Dr. Williams is part of Saks' ESG team, led by Cara Chacon, who joined Saks as SVP, ESG in April after more than a decade in senior ESG roles at Patagonia. Dr. Williams will work closely with Saks' DEI Council, Inclusion Advocates and ERGs.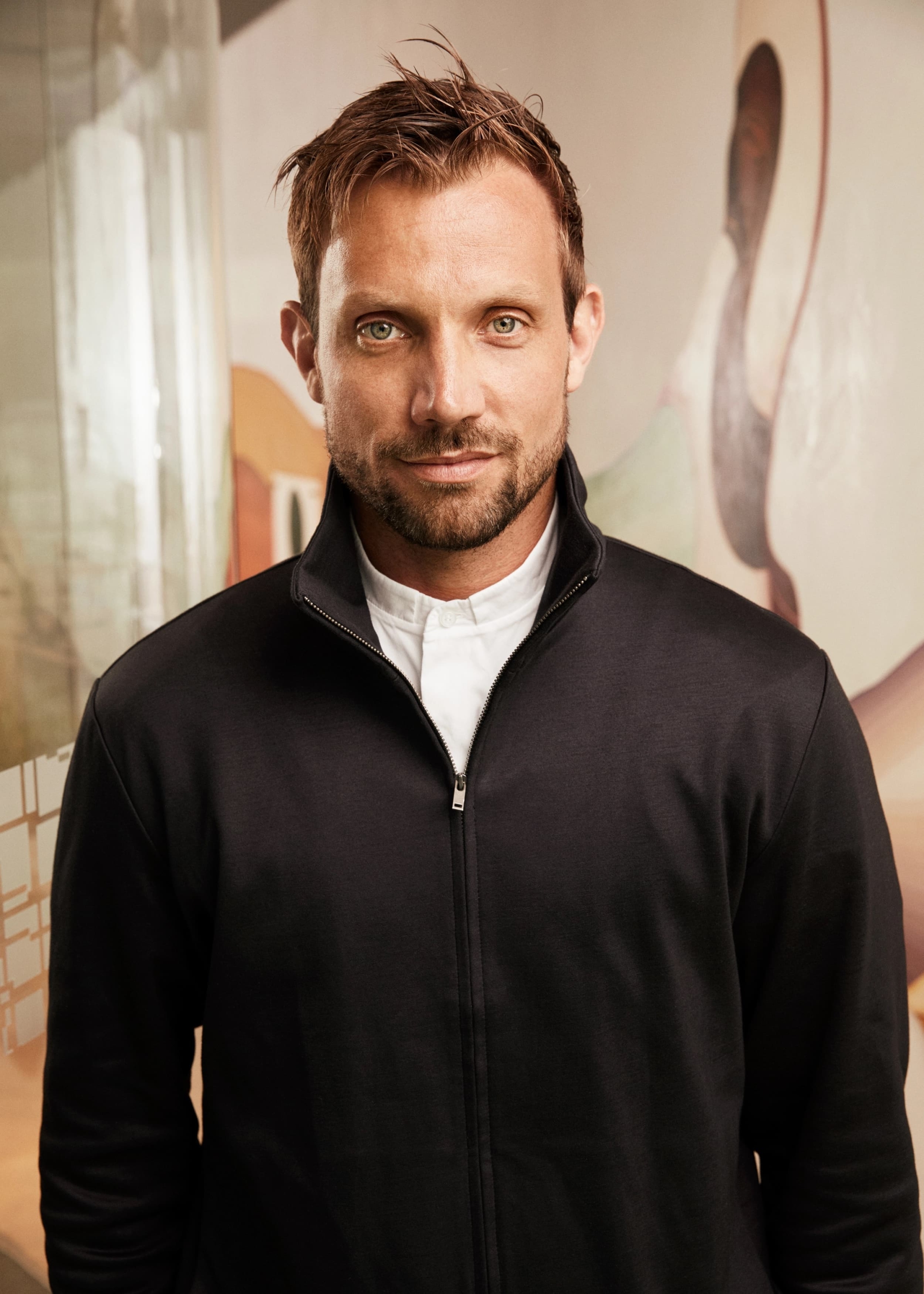 David Savman Joining PVH Corp. as Chief Supply Chain Officer
PVH Corp. announced the appointment of David Savman as Executive Vice President and Chief Supply Chain Officer (CSCO). He will join PVH in late 2022 from H&M Group where he spent 19 years, most recently as Head of Global Supply Chain. He succeeds Sarah Clarke, who is leaving PVH as of October 31, 2022 to pursue other interests.
Mr. Savman will be responsible for the global supply chain and sourcing strategy for PVH's iconic global brands, including TOMMY HILFIGER and Calvin Klein, and will report to CEO Stefan Larsson. At H&M Group, Mr. Savman led all sourcing, procurement and warehouse operations and managed an organization across over 80 countries. He previously managed key functions including supply chain, production and purchasing, and worked in several international markets across Asia and Europe. He holds a Bachelor of Science degree in Textile Engineering from The Swedish School of Textiles, University of Borås.
Mr. Larsson said, "David is a world-class supply chain executive who has deep experience and expertise in our sector, gained through many years of leadership in critical areas where we see opportunity. With his proven ability to simplify complexity, strong ability to create value through a demand and data driven value chain, deep experience in international markets and commitment to sustainability, he will play an important role driving our PVH+ plan forward."
Mr. Savman said, "PVH has incredibly powerful and compelling global brands and a clear strategy in place. I am excited to be joining at this pivotal time for the company, and will be focused on pursing opportunities to add significant value and make lasting, positive contributions to deliver on the PVH+ plan. I look forward to supporting Stefan and the entire PVH team to deliver sustainable long-term growth."
Mr. Larsson added, "I'd like to thank Sarah for her many contributions to PVH and her leadership while serving as CSCO. We wish her every success in her next chapter."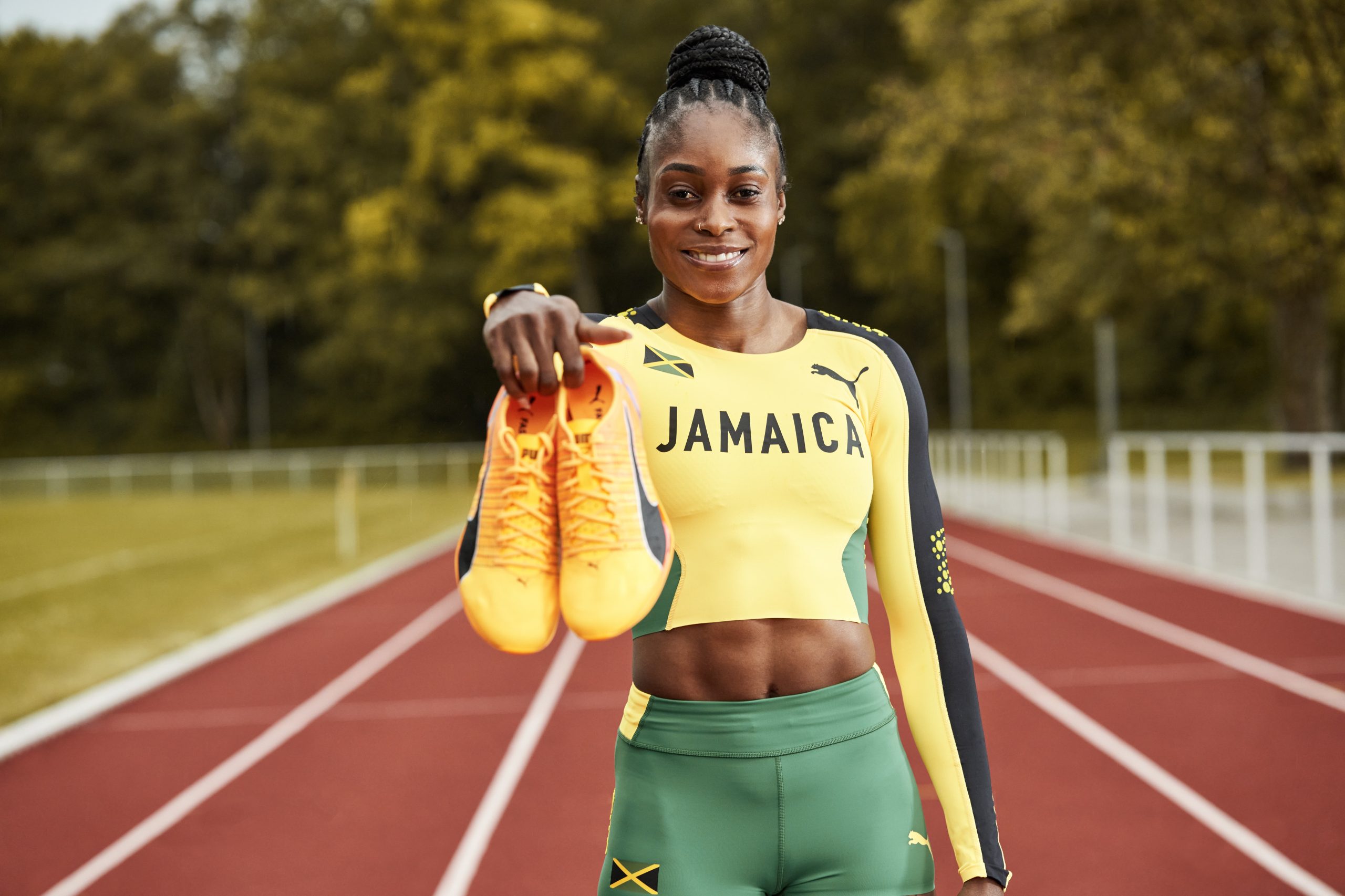 Puma signs Olympic champion Elaine Thompson-Herah
PUMA has signed five-time Olympic champion and fastest woman alive Elaine Thompson-Herah. The 30-year-old Jamaican will further boost the company's impressive roster of track and field athletes ahead of the 2022 World Athletics Championships in Eugene, Oregon, USA.
Elaine Thompson-Herah is the first woman in history to win the "sprint double" at consecutive Olympics, capturing gold in both the 100 meter and 200 meter at the 2016 Rio Olympics and again at the 2020 Tokyo Olympics. Apart from her historic Olympic achievements, Elaine Thompson-Herah became the fastest woman alive when she ran 10.54 seconds at the Prefontaine Classic in Eugene, USA, in 2021.
"We are thrilled that Elaine has chosen to join the PUMA family," said PUMA CEO Bjørn Gulden. "With her speed she embodies everything we stand for as a brand. Elaine ran the second-fastest time in women's history last year and is only 0.05 seconds off a world record. She really targets the 100-meter world record and we want to help her achieve that goal with our most innovative performance products."
PUMA has a long and rich history in Track & Field and has sponsored the Jamaica Athletics Administrative Association since 2002. Elaine Thompson-Herah now joins her Jamaican compatriot, sprint superhero, world record holder and Olympic gold medalist Usain Bolt.
"PUMA just felt like the right fit, a company that has been working with the World's Fastest Man for decades," said Elaine Thompson-Herah. "I'm excited to be part of such an elite group and can't wait to get started. I really want to break the 100-meter world record. The current one has been undefeated for 34 years. Now is the time. I think there's still a lot I can unleash."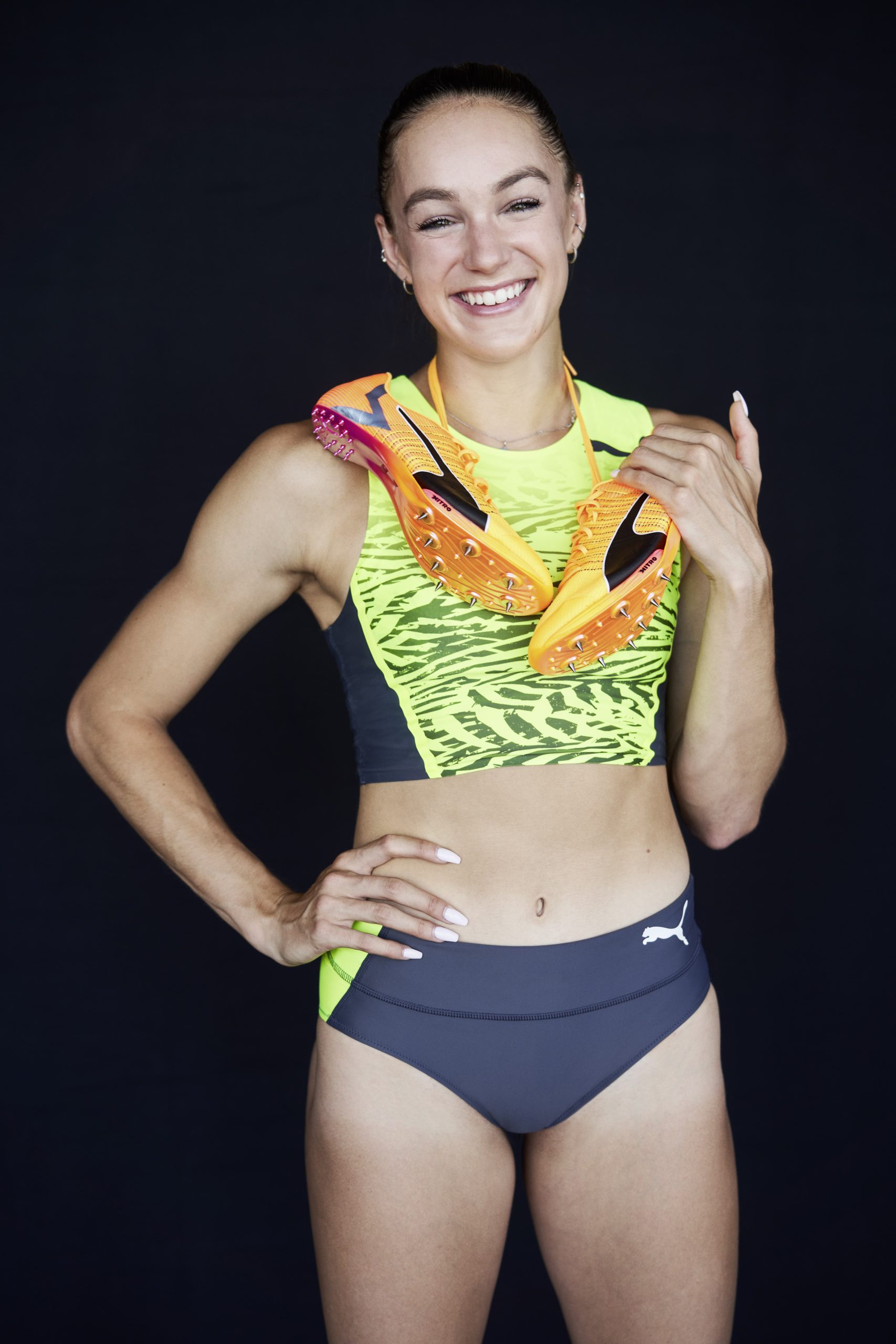 PUMA Signs Rising 200m Sprint Star Abby Steiner
Global sports brand PUMA has signed 22-year-old US-American track and field athlete Abby Steiner. Her victory in the 200-meter final of the US Outdoor Championships in 21.77 seconds makes her the second fastest woman in the world over this distance this year. She will compete at this summer's World Athletic Championships in Eugene, Oregon, USA.
Abby holds both the women's indoor 200 meters American record as well as the NCAA record (outdoors) and was named nations best high school female athlete in 2018. She holds a personal best of 10.90 seconds over 100 meters and 21.77 seconds over 200 meters. Earlier this year, she was named the National Women's Track Athlete of the Year and the 2022 Honda Sport Award winner for Track & Field.
Just after setting a collegiate record at the NCAA championships in June this year, Abby Steiner won her first national title in the women's 200 meters in Eugene, Oregon, with a time of 21.77 seconds.
"Abby Steiner is one of the most exciting upcoming stars in Track and Field," said Pascal Rolling, Head of Running Sports Marketing at PUMA. "We believe that she will have a brilliant career and we want to be by her side and support her."
"PUMA's list of high-performance athletes is impressive and being one of them just feels amazing," said Abby Steiner. "I am very happy to be part of the PUMA family now and I can't wait to take off."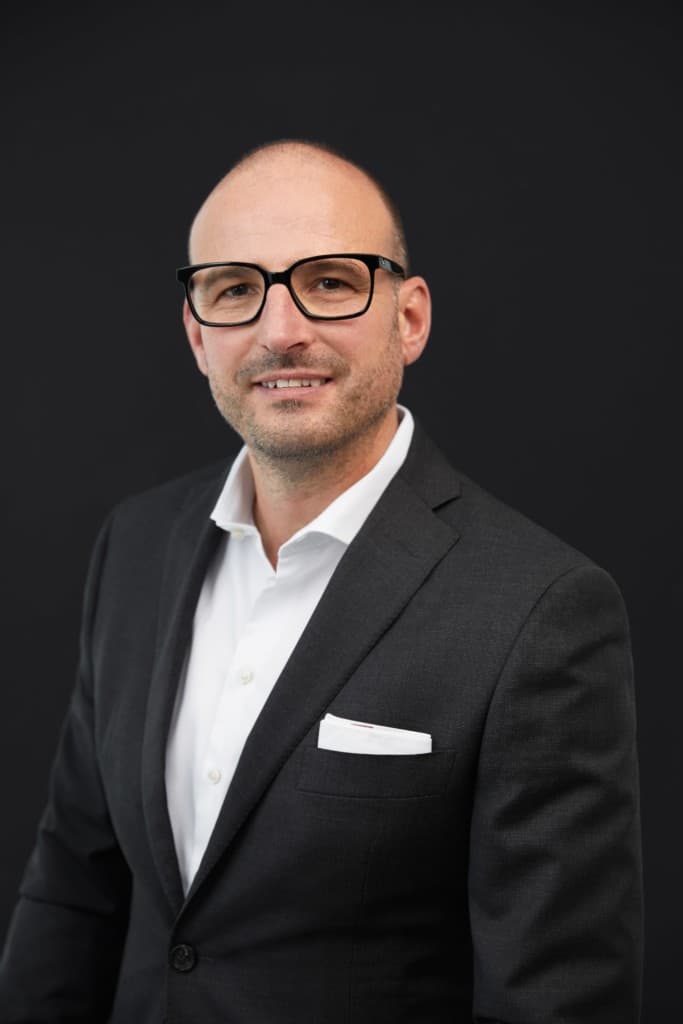 Andrew Thorndike resigns from Wolford
Andrew Thorndike, Chief Operating Officer of Wolford AG since 1 October 2019, will end his position on 31 July 2022. He drove and largely completed the restructuring of the company. In 2021, the company achieved the best EBITDA in 10 years. The supervisory board expressively thanks Andrew Thorndike for his commitment to the company.
The supervisory board has initiated the process of appointing a new member of the management board. Until his appointment, management board member Silvia Azzali will manage the business as sole director.
---