---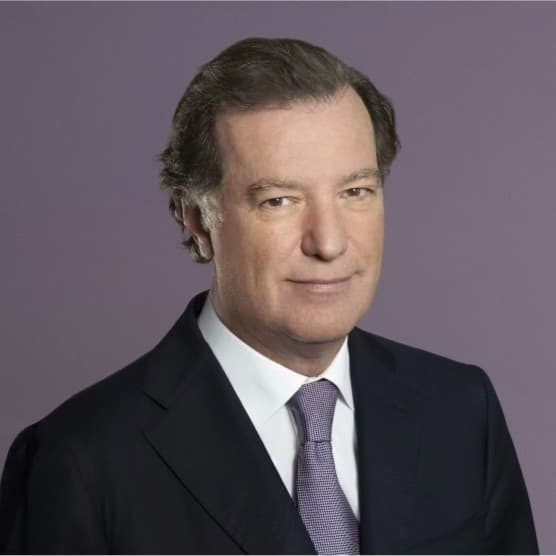 LVMH Moët Hennessy Louis Vuitton will propose the appointment of Laurent Mignon
At its next Annual General Meeting, to be held on April 20, 2023, LVMH Moët Hennessy Louis Vuitton will propose the appointment of Laurent Mignon as new Member of the Board of Directors.
Since December 2, 2022, Laurent Mignon has served as Chairman of the Executive Board of Wendel, one of Europe's leading listed investment firms, operating at the intersection of industry and finance and whose core shareholder is the Wendel family.
Before joining Wendel, Laurent Mignon served at Groupe BPCE from 2009 to 2022, where he was Chief Executive Officer of Natixis and a member of the Executive Management Committee of BPCE from 2009 to May 2018, and Chairman of the Executive Board of Groupe BPCE from May 2018 to December 2022. He was also Chairman of the Board of Directors of Natixis, Director of CNP Assurances and Censor of Fimalac.
Laurent Mignon started his career at Banque lndosuez. In 1996, he joined Banque Schroders in London, before moving to AGF (Assurances Générales de France) in 1997 as Chief Financial Officer, then as Deputy Chief Executive Officer in 2002 and Chief Executive Officer and Chairman of the Executive Committee in 2006. From 2007 to 2009, he was a Managing Partner at Oddo & Cie.
In addition to his functions within the Wendel Group, Laurent Mignon is Vice-Chairman of the Board of Directors of Bureau Veritas and sits on the Board of Directors of Arkema and AROP (Association pour le rayonnement de l'Opéra National de Paris). He is also a non-voting member of Oddo BHF.
Laurent Mignon graduated from HEC in 1986 and from the Stanford Executive Program.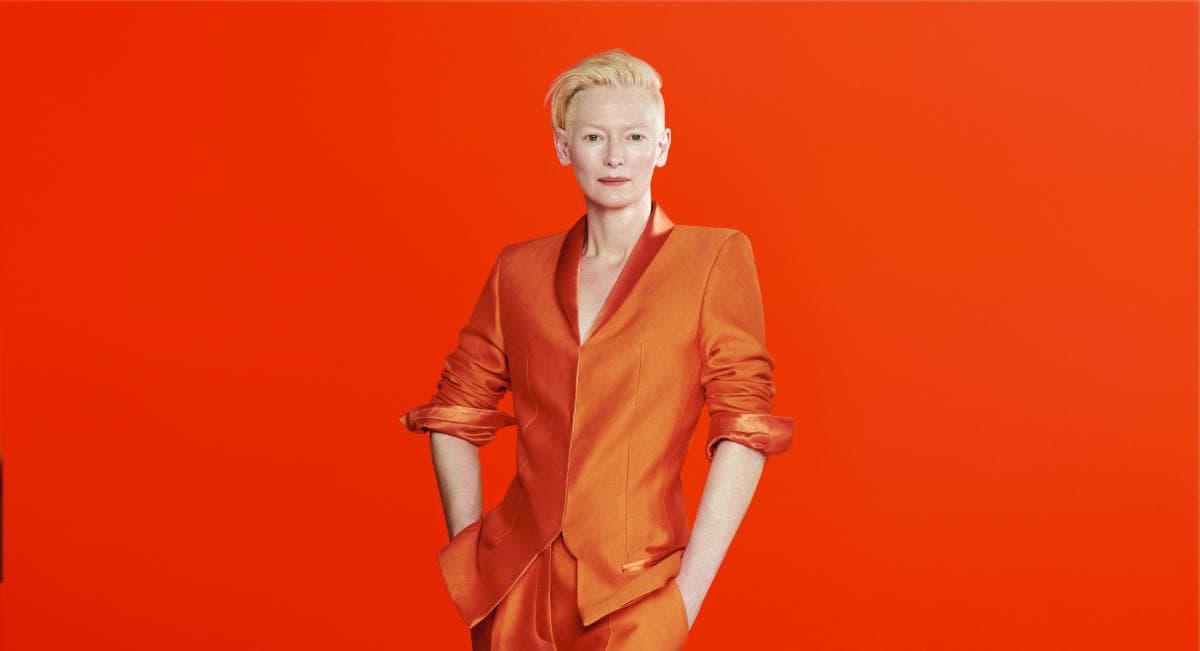 Sulwhasoo Announced Actress Tilda Swinton as Global Ambassador
Luxury beauty brand Sulwhasoo has announced the appointment of Tilda Swinton as their latest Brand Ambassador. In October 2022, Korean popstar Rosé from the musical group Blackpink, was announced as an Ambassador.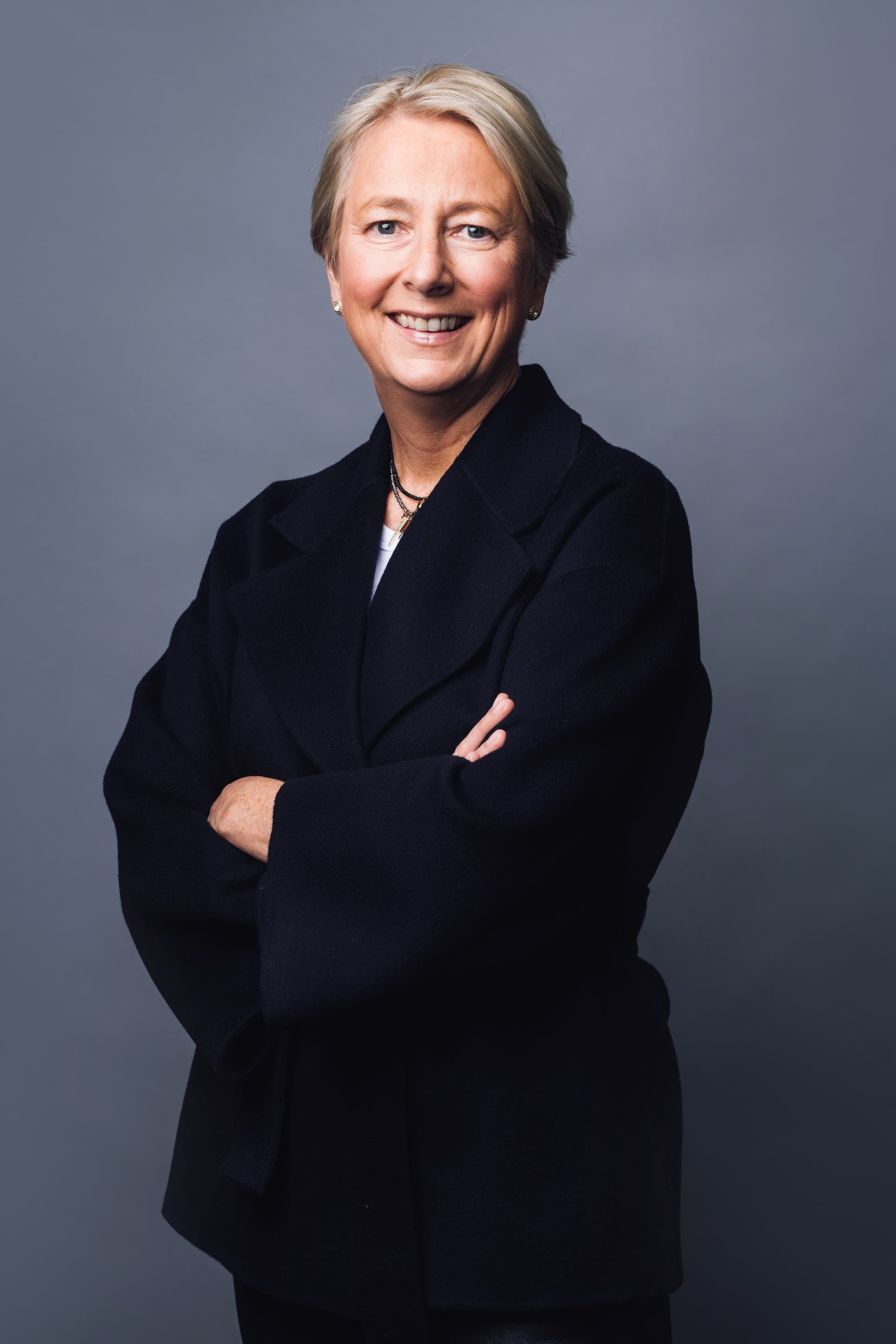 Maria Dempsey Named New CEO of Love Wellness
Love Wellness, the total body women's wellness company founded by Lauren Bosworth, announced the appointment of Maria Dempsey as Chief Executive Officer. Having held senior-level positions at NEST New York, Lancôme, John Frieda, and Clarins, Dempsey brings more than 30 years of experience and a proven track record of executive and organizational leadership, strategic brand vision, product innovation and retail and digital successes to Love Wellness.
"I am thrilled to welcome an exceptional leader like Maria to guide our team through the next phase of hyper-growth mode at Love Wellness," said Bosworth. "My goal has always been to make the brand as accessible as possible for women and as our team and business grows Maria is poised to help me realize my dreams for this category and company."
As Chief Executive Officer at Love Wellness, Dempsey will build upon the company's solid foundation in women's wellness to deliver exceptional innovation in personal care. Bosworth will remain as Founder and step into a new role as Chairwoman of the Board, where she will oversee execution of brand marketing, product development, and retail strategy to drive growth in existing retail channels and expansion to new markets.
"I am so impressed with what Lauren and her team have built and I am energized by the Love Wellness community," said Dempsey. "I feel so fortunate to have the opportunity to help guide and grow this amazing company and team at a pivotal point in time. We have a meaningful opportunity to develop additional product categories, increase our digital presence and expand our retail footprint."
Dempsey began her beauty industry career in 1987 at L'Oréal where she worked on the Lancome business in marketing for 12 years, ultimately becoming Vice President of Marketing, Facial Skincare, Sun, Body, and Fragrances. From 1999 to 2003, she was Vice President of Marketing for John Frieda Hair Care and was instrumental in helping to double the business through innovation and strong retail partnerships. From 2008 to 2017, Dempsey held several senior and executive-level management positions at Clarins, most recently serving as Executive Vice President of Marketing for the Americas, United Kingdom, and Travel Retail. Prior to joining Clarins, Dempsey was President and Board Chair of HM Mane Solutions, her own start-up business venture that launched the revolutionary EasyStraight brand of at-home hair care products distributed in drug stores in the U.S. and Australia.
"Maria brings deep industry experience that will benefit Love Wellness as it continues on its rapid growth trajectory," said Kate Wallman, Managing Director of Encore Consumer Capital and Love Wellness board member. "We are so excited to have her join the team."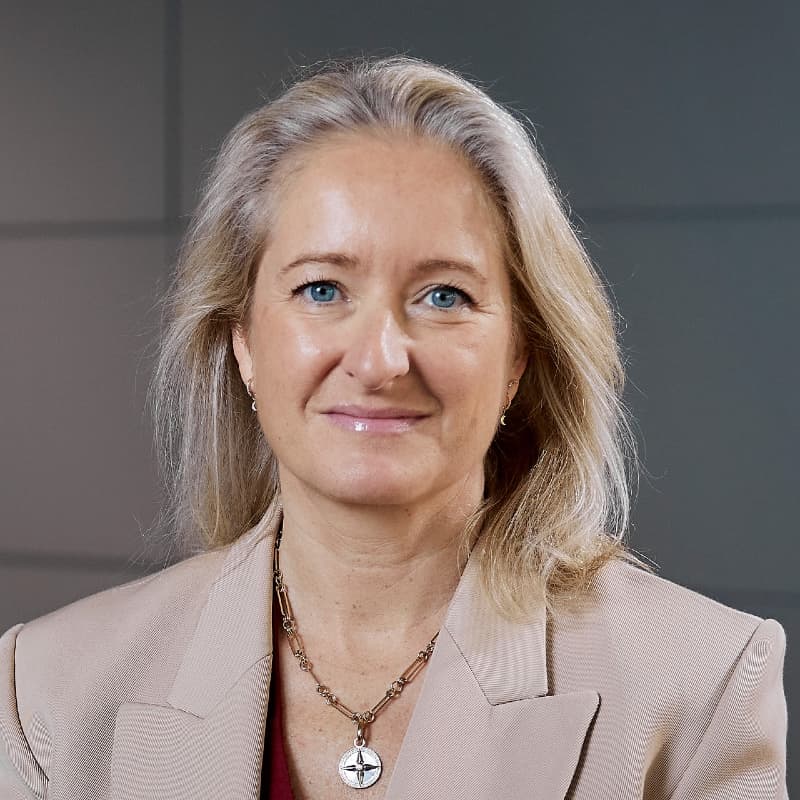 Kate Ferry Appointed Burberry Chief Financial Officer
Burberry announced the appointment of Kate Ferry as Chief Financial Officer and Executive Director.
 Kate, who will join Burberry by early September 2023 at the latest, will have responsibility for Finance and Business Services functions and will become a member of Burberry's Board and Executive Committee, reporting to Chief Executive Officer Jonathan Akeroyd.
 Kate is currently Chief Financial Officer of McLaren Group where she has overseen financial strategy and investor relations and has supported the broader strategic development of the company over the past two years. Prior to McLaren, Kate was Group Chief Financial Officer of TalkTalk Telecom Group PLC from 2017 to 2021. She is also currently an independent non-executive director of Greggs plc.
 Kate will succeed Julie Brown, currently Burberry Chief Operating and Financial Officer. As announced on 23 September 2022, Julie will leave Burberry on 1 April 2023 after more than six years with the company. Ian Brimicombe, currently SVP, Specialist Finance and Projects at Burberry, has been appointed Interim Chief Financial Officer from 2 April 2023 and will join Burberry's Executive Committee from that date.
Jonathan Akeroyd, CEO of Burberry, said: "I am very pleased to announce Kate's appointment as Chief Financial Officer. Kate has extensive experience of public markets, business transformation and development and an excellent understanding of the luxury industry. She is a strong addition to our leadership team and I am excited about her joining to support this next phase of Burberry's development."
 Gerry Murphy, Chair of Burberry, said: "I'm delighted that Jonathan has recruited Kate to our top team. I'm very confident that she has the energy and experience to support the delivery of our ambitious plan, announced last November by Jonathan, to realise Burberry's potential in Modern British Luxury. I also want to take this opportunity to thank Julie for her professionalism and her enormous contribution to Burberry's progress over the last six years, and to wish her every success in her new role."
Kate Ferry said: "I am thrilled to be joining Burberry at such an exciting time in the company's development. I look forward to working closely with Jonathan and the rest of the Burberry leadership team to help realise the full potential of this iconic British luxury brand."
Glossier Announces C-Suite Appointment and Leadership Promotions
Glossier is advancing their mission to change how the world sees beauty. Over the past year, the brand has built and implemented a successful omnichannel strategy with the goal of bringing Glossier to more people. The products are now available in 600 Sephora stores and Sephora.com across the United States and Canada, as well as in 9 owned experiential retail locations and on Glossier.com. People and community building are at the heart of Glossier and in recognition of supporting the next phase of growth, the brand announces the expansion of their diverse and all women executive leadership team with several key appointments at the c-suite level.
The following outlines the promotions and new hire:
Marie Suter has been promoted to Chief Creative Director. Since joining Glossier in 2018, Marie has made not only an incredible but also indelible impact on Glossier's brand, aesthetic, and the ways in which the products and experiences come to life. Marie's thoughtfulness and creativity is evident in many forms: from the recently opened SoHo flagship, to the iconically designed Sephora gondola, to each and every Glossier campaign. She has built an industry-defining and bar-raising creative team that inspires her and is inspired by her brilliance in return, as well as her authentic and caring leadership.
Kleo Mack has been promoted to Chief Marketing Officer. Over the past two years, Kleo has elevated the brand, product, influencer, omnichannel marketing and communications efforts with her focused leadership and the team she has built and championed. She and her team have increased brand awareness to 1 in 2 women in the US ages 18-34, launched Swiss Miss Glossier Balm Dotcom which went viral on TikTok, and successfully launched the brand into Sephora within 8 months. Kleo came to Glossier with a strong foundation of beauty expertise from her tenure at L'Oréal; this experience, combined with her unique ability to innovate and engage the Glossier community in culturally relevant ways, has made her an incredibly strong leader across the organization.
Chitra Balireddi will be joining Glossier as Chief Commercial Officer. In this role, she will be responsible for strategically driving Glossier's global business across all our channels of distribution: eCommerce, Retail and Wholesale. Chitra will lead our omnichannel integration, customer experience and strategy, and overall business execution. Chitra brings a wealth of experience at growing iconic consumer-focused brands across a breadth of categories, including Beauty. She previously held senior leadership roles at Chanel and The Boston Consulting Group.
"Glossier is a generation-defining brand on year 9 of a 100-year trajectory," said Kyle Leahy, CEO of Glossier. "The promotions of our talented leaders, like Marie Suter and Kleo Mack, are recognition of their immense impact on how our customers experience Glossier across our stores, in social media, online, and for the first time ever, in Sephora. I am also very excited that Chitra Balireddi is joining the team at this important juncture. Chitra brings the critical interplay of strategic and operational business skills necessary for Glossier's next chapter in the omnichannel environment. It's humbling to be at the helm of a company led by such talented women and I'm thrilled to see our team continue to elevate and grow."
James Loduca Announced as Nike's Chief Diversity, Equity & Inclusion Officer
Per LinkedIn, James Loduca stated, "Excited to be joining Nike as its new Chief Diversity, Equity & Inclusion Officer! In an increasingly polarized time, sport is one of the few things that still brings us together. Nike believes that if you have a body, you are an athlete– and I'm thrilled to be joining the team and help lead efforts to create a level playing field where everyone can win."
Previously, Loduca was Vice President, Inclusion, Diversity, Equity & Accessibility (IDEA) at Twitter.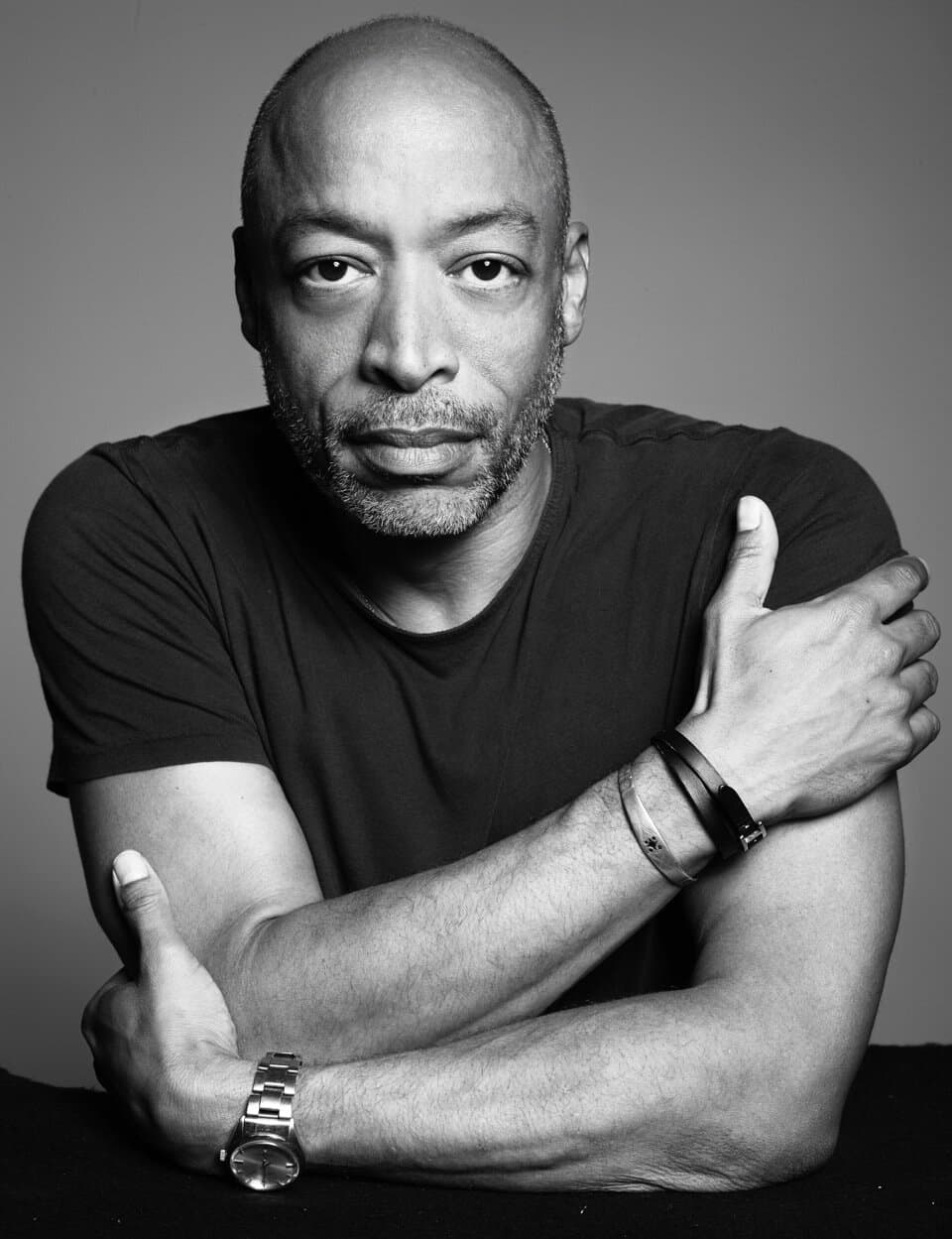 Hans Dorsinville Appointed Senior Vice President, Global Creative, Balmain Beauty
Balmain announced the appointment of Hans Dorsinville to Senior Vice President (SVP), Global Creative, Balmain Beauty, effective January 2023. Hans will be based in New York and report directly to Olivier Rousteing, Creative Director of Balmain.
In his position, Hans will work closely with the Balmain and Balmain Beauty teams, including Estée Lauder Companies' (NYSE: EL) executives Guillaume Jesel, President, Global Brands, Tom Ford Beauty, Balmain Beauty and Luxury Business Development, and Nathalie Berger Duquene, Senior Vice President (SVP), Global General Manager, Balmain Beauty. As SVP, Global Creative, Hans will be responsible for overseeing the full creative spectrum for Balmain Beauty including image, concepts, strategy, and alignment of brand voice with the fashion house. He will work with the team to ensure a cohesive experience across all touchpoints of the consumer journey.
Guillaume said, "Hans is an exceptionally talented and innovative creative leader and I am delighted that he is joining the team to bring Olivier Rousteing's groundbreaking vision for Balmain Beauty to life."
Hans brings more than 25 years of creative experience to Balmain Beauty, having served in leadership roles across leading fashion, branding and advertising agencies, and while in-house at Donna Karan. Most recently, Hans held the role of Chief Creative Officer at Gotham where he led the strategic creative work across several large-scale fashion and beauty brands. Prior to Gotham, Hans was Chief Creative Officer at Select World, following more than ten years at Laird + Partners, where he was a founding partner. As Executive Vice President (EVP), Senior Group Creative Director at Laird + Partners, he led brand concepting, art direction for digital, print packaging design, merchandising and fashion shows for clients across luxury fragrance, high jewelry, and fashion.
Hans's rise in fashion and beauty creative leadership began when he joined Donna Karan's in-house creative agency in the early 1990s as Junior Designer. Assuming roles of increasing responsibility, Hans stepped into the position of EVP, developing campaigns for the Collection and the DKNY bridge line. At Donna Karan he worked across all fashion and licensees, including fragrance and skincare. Hans is a graduate of Parsons School of Design in New York and Paris.
Hans is known for championing diversity, inclusion and empowerment across his work and in the fashion and beauty industries. In 2018, Hans founded the Creative Coalition for Diversity in an effort to expand opportunities for a more diverse and inclusive group of creatives of color.
"We are thrilled that Hans will be taking on this creative leadership role, partnering with Olivier on the creative of Balmain Beauty. Hans's deep and tenured experience in fashion and beauty and his reputation for producing bold and innovative creative make him ideally suited to take on this role. His unique strengths will reinforce the infinite possibilities of this exciting new luxury beauty brand," Nathalie said.
In September 2022, The Estée Lauder Companies Inc. and Balmain announced a license agreement to collaboratively develop, produce, and distribute an innovative line of beauty products that will speak to luxury consumers around the world: Balmain Beauty. The collaboration is expected to launch in fall 2024, with the goal to transform the luxury and couture beauty world through exceptional design, singular craftsmanship, and an unyielding commitment to innovation.
PVH Names Chief Communications Officer
PVH announced the appointment of Amber (McCasland) McCann as Executive Vice President and Chief Communications Officer, effective April 6, 2023. Ms. McCann, a highly experienced corporate communications executive, will lead all aspects of PVH's global internal and external communications strategy and report to Stefan Larsson, CEO of PVH Corp.
Ms. McCann joins PVH with extensive global retail and consumer experience, most recently as Vice President of Global Brand and Communications at Poshmark, where she guided the company's global communications strategy through its IPO in 2021 and acquisition by NAVER Corp. in 2023. Previously she spent 10 years in senior communications roles at Levi Strauss & Co. where she led a strategy that helped position the global apparel company as an innovative and values-based leader, including leading communications efforts around the company's strategy, execution and IPO. Ms. McCann also held positions at Gap, Inc. and Yahoo! earlier in her career.
Mr. Larsson said, "Amber has an impressive track record as an innovative brand and corporate communications leader with international experience at the intersection of fashion, consumer, and technology. As we continue to execute the PVH+ Plan and move our Calvin Klein and TOMMY HILFIGERbrands closer to the consumer than ever before, Amber's expertise working with iconic brands on a global scale will help bring our vision to life for all stakeholders."
Ms. McCann said, "Calvin Klein and TOMMY HILFIGER are two of the most iconic fashion brands in the world and I'm excited to build on this rich history as we shape the company's bright future. The PVH+ Plan is a compelling strategy that puts our consumer and brands at the center of everything, and I am thrilled to partner with Stefan and the entire leadership team to realize this vision, accelerate growth, and win with consumers around the world."
Ms. McCann has a Bachelor of Arts in Journalism and Technical Communication from Colorado State University. She was named to PRWeek's 40 Under 40 in 2015.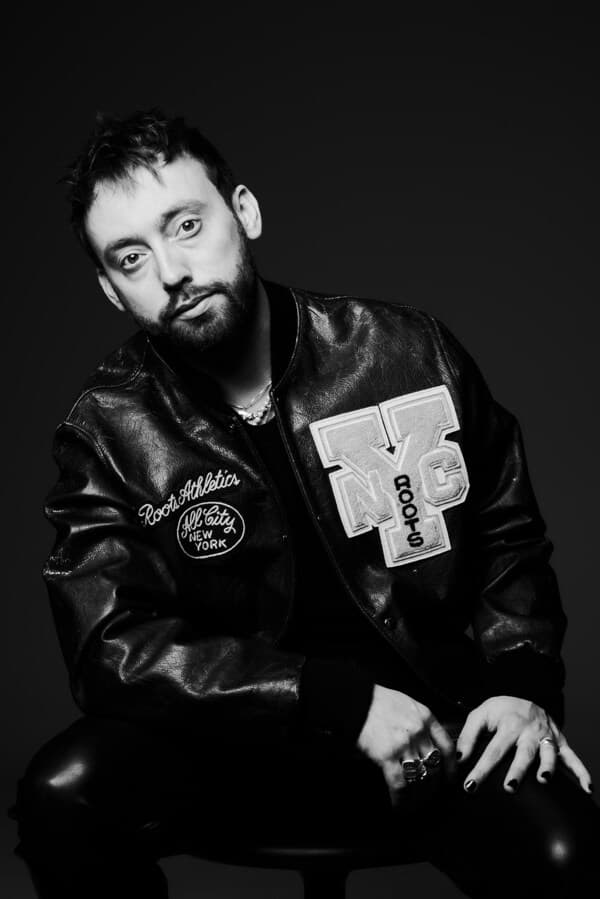 Roots Taps Mr. Saturday's Joey Gollish As New Creative Director In Residence
Global apparel lifestyle brand, Roots Corporation ("Roots"), has appointed Joey Gollish as a Creative Director in Residence, effective March 7th, 2023 for a period expected to extend through 2025. This appointment represents the first time in Roots almost 50-year history that it has welcomed an outside creative to the brand. During his tenure, Gollish will work with Karuna Scheinfeld, Chief Product Officer, who leads the creative and design teams. Gollish, the Founder and Creative Director of the acclaimed fashion label Mr. Saturday, will continue to helm its design and creative direction during this period.
Joey Gollish joins Roots Canada as New Creative Director in Residence.
"As we embark on our 50th year, we understand the importance of staying innovative and forward-looking in today's ever-changing market. Through our collaboration with Mr. Saturday in December 2022, we found that Joey had a deep love for the Roots brand and a unique perspective that will support our long-term objective of increasing the brand's global appeal," commented Meghan Roach, President & CEO. "We look forward to the exciting opportunities this additional creative influence will bring to Roots.
This announcement marks an exciting new chapter for Mr. Saturday and Roots, who have worked closely together on a range of collaborations over the past two years, including the best-selling capsule collection "Roots Saturday Airlines," released at the end of last year. Gollish has also worked in collaboration with Roots on leather outerwear, travel bags, and accessories for Mr. Saturday's Fall/Winter 2023 runway show in Parisand will once again integrate Roots into Mr. Saturday's Spring/Summer 2024 for Paris Fashion Week. The creative synergies Roots and Mr. Saturday experienced working on these projects led to the vision for this unique partnership.
With shared values for outstanding craftsmanship, thoughtful design, and the pursuit of exploration and history, this appointment is a meaningful progression for the rising Canadian design talent with a leading Canadian legacy brand. Gollish has a distinct vision and specialty in storytelling around historical events that will bring a fresh perspective to Roots, while also honoring its storied past – a history that spans half a century as the brand celebrates its 50th anniversary this year. Roots has recently renewed its collection to include sustainable content in the majority of its products while expanding its gender-free and extending sizing assortment. Working with Gollish represents another step in the Roots evolution, building on a tradition to create new and compelling work. Roots will also take a minority investment in Mr. Saturday as part of the arrangement.
At just 29 years old, Joey Gollish is one of the most celebrated and exciting designers coming out of Canada right now. Recently named Canada's 2022 Menswear Designer of The Year by Canadian Arts & Fashion Awards, Gollish was also featured as one of the "New Names to Know" by Vogue and "1 of 20 Canadians Shaping the Next 20 Years of Culture" by Complex. He is also the winner of 4 Cannes Lions awards and a member of the inaugural cohort of HXOUSE – Toronto'snext generation creative incubator and accelerator founded by the Weeknd, La Mar Taylor, and Ahmed Ismael.
Through Mr. Saturday, the brand he founded in 2019, Gollish explores historical narratives, subcultures, movements and defining moments in culture through his design, products, creative visuals, and immersive experiences. Mr. Saturday has presented collections on the official American Collections Calendar at New York Fashion Week and on the official Fédération de la Haute Couture et de la Mode's calendar at Paris Fashion Week.
"Taking on the Creative Director residency for a company deeply rooted in my heritage is a true honour. As Roots celebrates its 50th anniversary, I am excited to reflect on its past and help shape its future. From David Bowie to my parents, Roots has been worn by some of my biggest inspirations. I am thrilled to have the opportunity to contribute to the brand's next chapter as we continue to prioritize authenticity, craftsmanship, community, luxury, and storytelling; characteristics also shared by Mr. Saturday. I am grateful for the support of the founders and executive team, who share a vision for advancing the brand while respecting its legacy. I look forward to joining this talented team and embracing this new challenge in my career," added Joey Gollish, Founder and Creative Director of Mr. Saturday.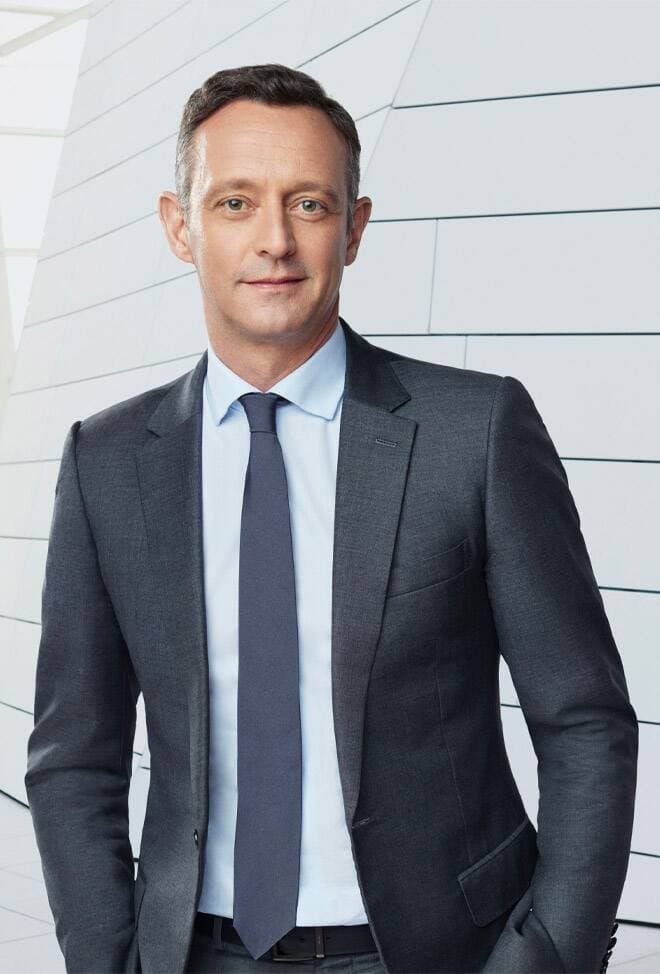 LVMH announced Stéphane Rinderknech CEO of Beauty Division
LVMH announcecd Stephane Rinderknech was appointed Chairman and Chief Executive Officer of the Beauty Division of the LVMH Group.
A former L'Oreal executive, Rinderknech joined the LVMH Group as Chairman and Chief Executive Officer of LVMH Hospitality Excellence.
"Stéphane has since his arrival guided the rebound of our hotel activities with considerable strategic agility, driving tremendous momentum across the entire organization," Group Chairman and CEO Bernard Arnault said in a statement.
He has been a member of the Executive Committee of LVMH since January 2023.
Tom Ford Beauty names Shu Qi as brand ambassador for China and APAC regions
She Qi, an award winning Taiwanese actress, has been named a new attaché for Tom Ford Beauty.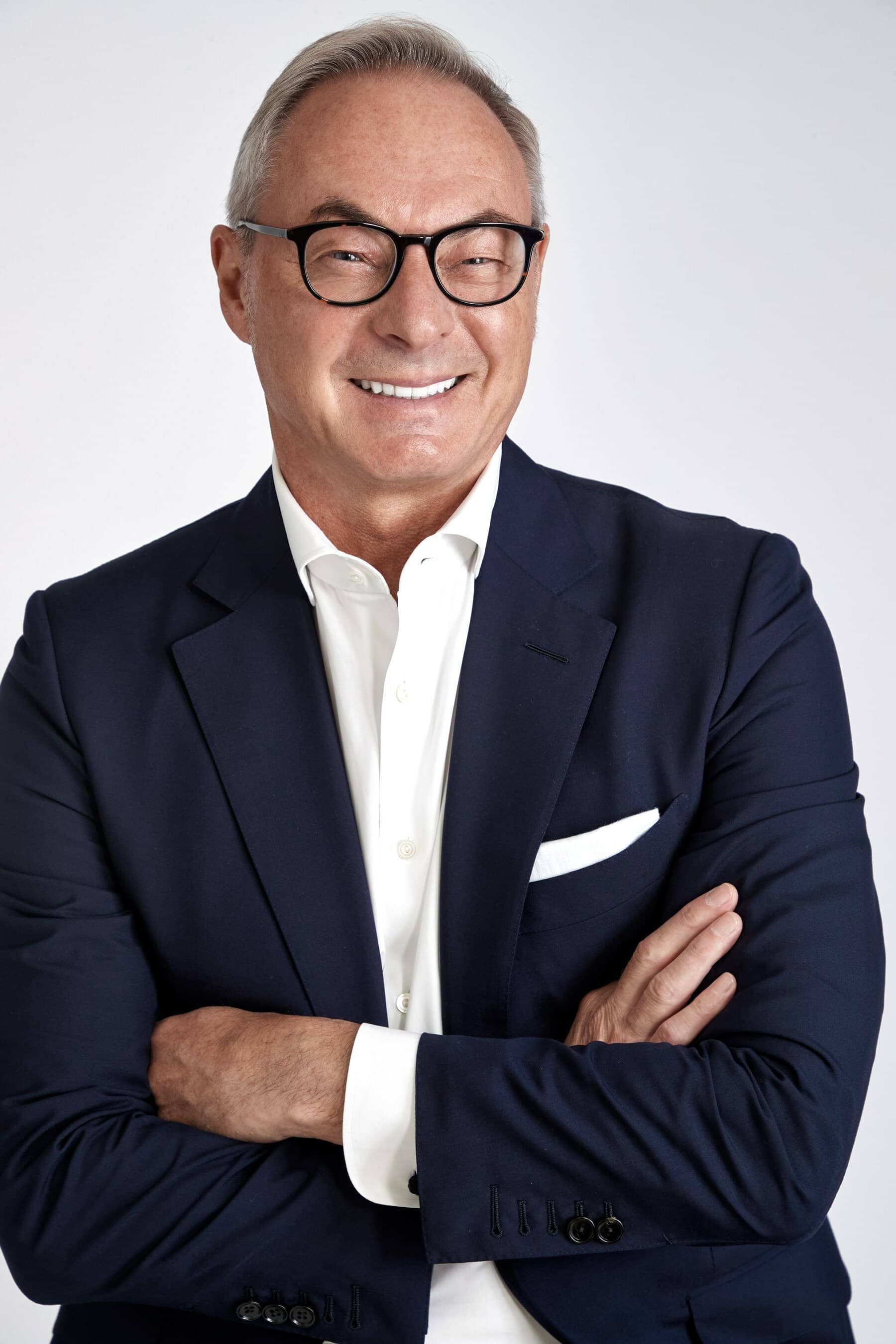 Nest New York Names Edgar Huber Chief Executive Officer
Nest New York, a leading fragrance lifestyle brand, announced the appointment of Edgar Huber as Chief Executive Officer, effective March 1. Huber brings to Nest more than 30 years of executive leadership experience at several leading consumer products companies managing some of the most recognizable brand names in global beauty, apparel, and lifestyle.
Huber most recently served as Global Chief Commercial Officer of Consumer Beauty, Luxury, and Professional Beauty Products at Coty, Inc., and, prior to that, as President of Coty Luxury, during which time the company became the worldwide leader in prestige fragrances. Before joining Coty, Huber served as President and CEO of the iconic American lifestyle brand Lands' End from 2011 to 2015. Beginning in 1992, he worked at L'Oréal for more than 15 years in various brand and market leadership positions managing a portfolio of global beauty brands that included Lancôme, Kiehl's Since 1851, YSL Beauty, Giorgio Armani Cosmetics, Ralph Lauren Fragrances, and Viktor & Rolf. Huber started his career at Mars, Inc.
"I am very excited to join Nest New York and partner with its Founder Laura Slatkin, the talented NEST team, and lead investor groups North Castle Partners and Eurazeo to expand this beautiful brand to its full global potential," said Edgar Huber. "As a longtime admirer and customer of the brand, I have had my eye on it for many years. Nest has become a deeply beloved, sought-after brand that is uniquely positioned in the fragrance market to attract and delight new customers all over the world."
"To say that I feel privileged and honored to welcome Edgar Huber as Nest's next CEO is a broad understatement," said Laura Slatkin, Founder and Executive Chairman of NEST New York. "Edgar is a strategic and highly respected business leader whose impressive experience, global gravitas, and proven track record will surely put Nest on the fast track to achieving our ambitious growth plan. I am very much looking forward to partnering closely with Edgar as we embark on this journey together."
Huber succeeds Maria Dempsey who served as CEO of Nest since January 2019 and departs the company for a new opportunity. Commenting on Dempsey's tenure as CEO, Slatkin said, "I am very grateful to have had the experience of working with Maria Dempsey. Under her leadership, company revenues more than doubled and Nest became a stronger, more profitable brand with an enviable company culture in which our employees feel supported, appreciated, and inspired. I wish her all the best in her future endeavors."
"We are thrilled to partner with Edgar who brings his extraordinary experience and capabilities to the Nest organization as we execute on a shared vision to grow the brand into an international fragrance powerhouse," said Hemanshu Patel, Partner at North Castle Partners. "He is highly regarded as a values-based leader who we believe complements Laura and the existing team extremely well."
Huber is a Senior Advisor at Blackstone Group and a Board Director at Supergoop! He earned a Master of Business Administration from Wirtschaftsuniversität Wien (Vienna University of Economics and Business), Vienna, Austria, and holds management-related certificates from the HEC Paris International Management Program, the INSEAD and CEDEP General Management Program, and the Senior Leadership Program at Harvard Business School. Huber lives in the New York City area with his wife and daughter.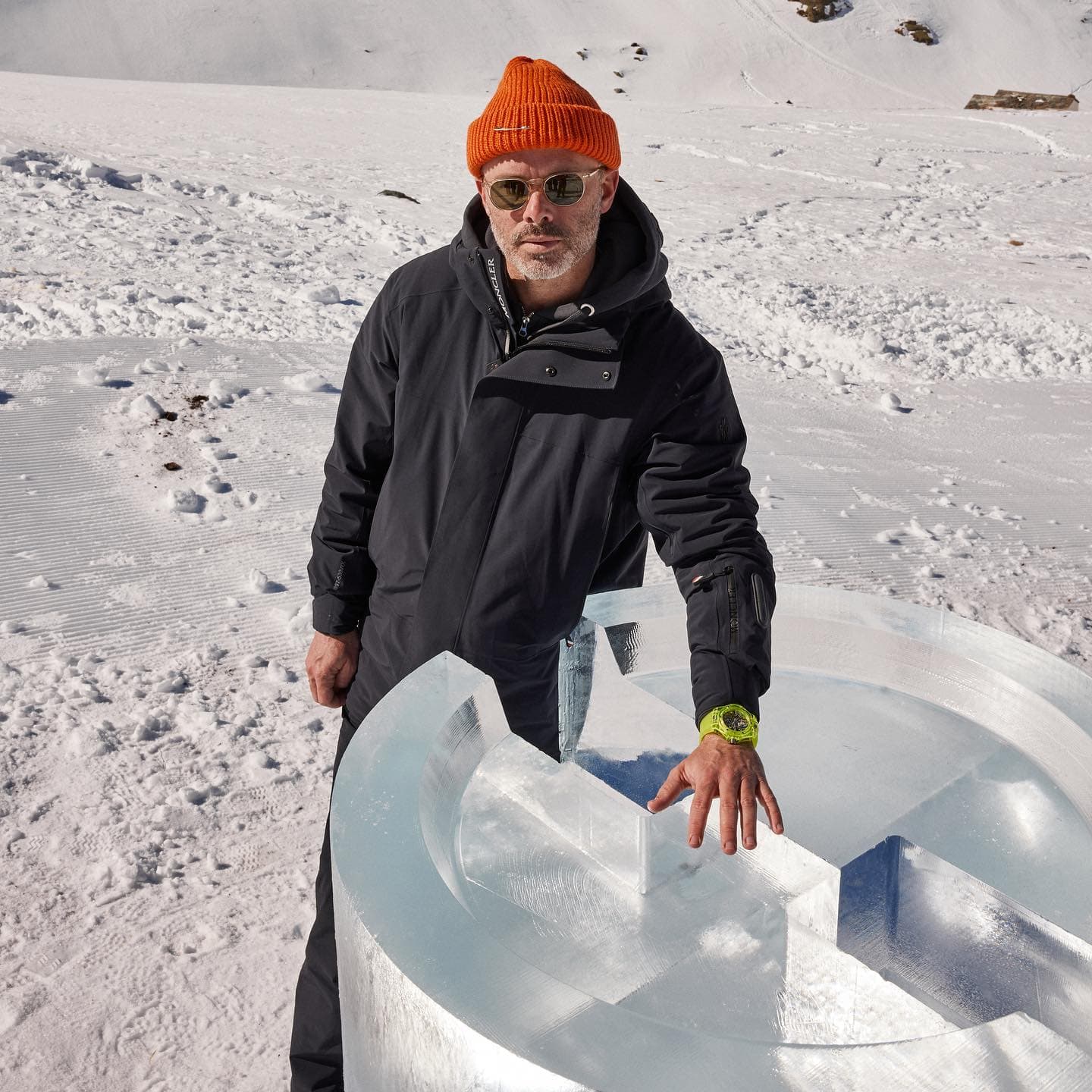 Hublot Announces Contemporary Artist Daniel Arsham as a New Ambassador
The Swiss watchmaker continues its quest to be first, unique by announcing the American contemporary artist Daniel Arsham as a new Ambassador. Based in New York City, Daniel is known for his powerful works across painting, sculpture, installation, and film. He has frequently explored the concept of time throughout his oeuvre, particularly through his Connecting Time series of works and his iconic Hourglass.
To start the clock on the new collaboration and to celebrate the eternal links between watchmaking, art and craft, Daniel will unveil a temporary 20-metre sundial in the snowscape of the Swiss mountain resort of Zermatt, in the shadows of the Matterhorn, the most recognizable peak in the Swiss Alps. The ephemeral installation, titled Light & Time uses natural elements to merge the roots of timekeeping with the craftsmanship in land art. The functioning outdoor timekeeping installation is based on the shadows cast by the quartz crystal shaped obelisk. As the sun moves throughout the day, the shadow cast by the central pointer indicates the time in the raked snow. Arsham has blended form and function, creating the sundial out of the natural elements in the Swiss Alps. In this way, snow and light are combined to connect his own crystalized universe with the heritage and history within Hublot's Swiss watchmaking craft. The sundial will echo Hublot's design language, integrating familiar cues such as the famous screws that hold the Big Bang's bezel in place. The installation will also come with a twist: it will only be visible from the top of the mountain. To view it, art lovers will have to use Zermatt's ski lifts.
"We've been hoping this day would come! Daniel Arsham is one of the most exciting creative talents working in contemporary art today and we're so excited to welcome him into the Hublot Family and call him a Hublot Ambassador. His bold, audacious, groundbreaking portfolio of work is a perfect match for Hublot and our approach to watch creation: first, unique, different. We've no doubt this will become a hugely productive collaboration and we can't wait to explore it further with Daniel and with Hublot and art fans. Hublot loves Daniel Arsham!" – Ricardo Guadalupe, Hublot CEO
"I've been watching Hublot and the projects it has supported in the contemporary art space with great interest for many years, and admired its audacious approach to watchmaking, design and craft. The Art of Fusion remains one of the smartest projects in watchmaking. I love how Hublot crafts ideas, influences and materials together to create unique, defining forms. It is of course a special moment joining the Hublot Family and I'm super curious to execute the Hublot x Daniel Arsham sundial project in Zermatt. Physically, the temporary installation will capture something of how fleeting time can feel, but it will also be lasting, creating a memory that transcends the passing of the seconds, minutes, hours and days in all those who make the journey up the mountain to see it." – Daniel Arsham, Contemporary Artist And Hublot Ambassador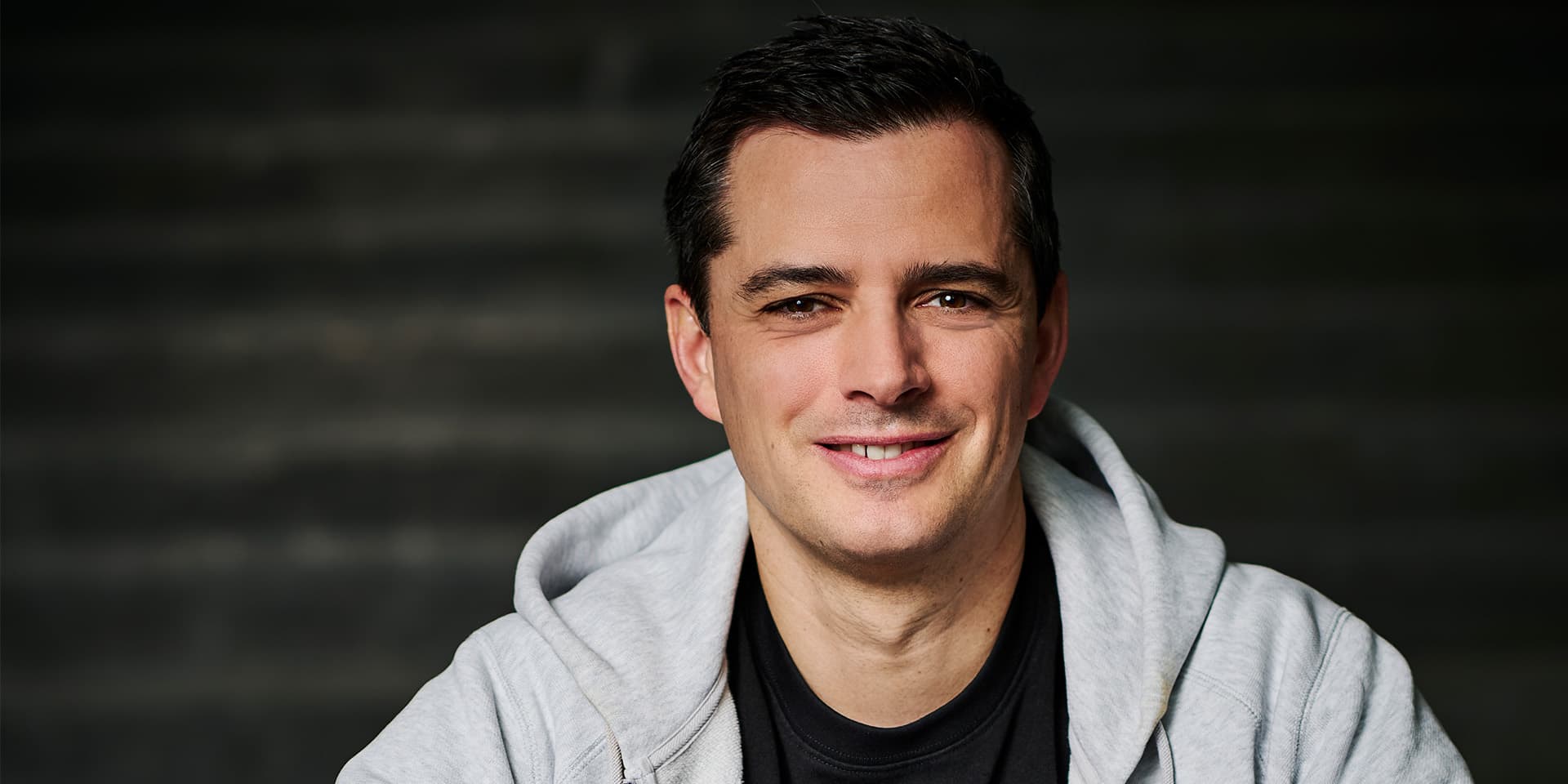 Puma Appoints Lionel Telega as General Manager BU Sportstyle
Sports company PUMA has appointed Lionel Telega as the new General Manager of the Business Unit Sportstyle with immediate effect. It is the company's largest business unit.
Lionel, a French national, has been with PUMA since 2004 and most recently worked as Global Director Go-To-Market. Before joining the sports company, he worked for Salomon and Porsche.
He takes over the role of General Manager BU Sportstyle from Maria Valdes, who became Chief Product Officer and a Member of the Board of Management in January 2023. In his new role, he will report directly to her.
"We are fully convinced that Lionel's strong commercial background and valuable experience will contribute to further enhance Sportstyle as our largest growing Business Unit," said PUMA CPO Maria Valdes. "I wish him all the best in his new position."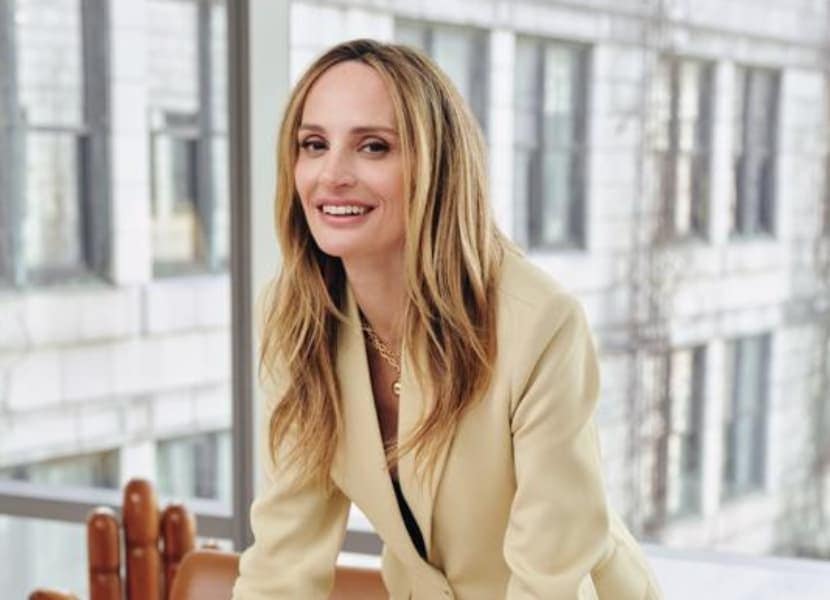 Tiffany & Co. Announces Lauren Santo Domingo as Artistic Director of the Tiffany Home Category
Tiffany & Co. announced that Lauren Santo Domingo, Co-Founder and Chief Brand Officer of the online fashion retailer, Moda Operandi, has been appointed by Tiffany & Co. as Artistic Director of the Tiffany Home collection. With a history steeped in creative partnerships, Tiffany continues the tradition by ushering in a new era with the onboarding of Ms. Santo Domingo.
"We are excited to see Lauren Santo Domingo infuse our Home collection with her signature style. Lauren is no stranger to luxury and we believe she will bring her impeccable eye and elegance to this important category at Tiffany."—Alexandre Arnault, Executive Vice President, Product and Communications
The decision to partner with the fashion powerhouse comes in conjunction with the reopening of the House's flagship store this spring. The doors of the iconic 57th Street and Fifth Avenue building are said to open in April, serving as a release date for Santo Domingo's inaugural Home presentation.
"Tiffany & Co. has played an important part in milestones throughout my life and I am honored to work with such an iconic brand. I look forward to collaborating with the creative teams in bringing a new vision to the home collections while honoring Tiffany's rich history." – Lauren Santo Domingo
The first release to be led by the new Artistic Director, will feature new tabletop collections, including Tiffany Berries, Tiffany T True, Tiffany Wisteria, Tiffany Toile, Tiffany Audubon and Valse Bleue. Under Ms. Santo Domingo's discerning vision, the Tiffany Home collection will continue to blend form and function in an artistic and modern way.
Dsquared2 announced Ennio Fontana General Manager
Dsquared2 announced that Ennio Fontana succeeds to Sergio Azzolari as it's new General Manager, assuming the role starting March 1st.

Dsquared2 new General Manager will be reinforcing the Brand's international business development and the expansion strategies of the company with the aim of strengthening the firm's market position.

"We are happy to welcome Ennio in our team. His extensive experience in the fashion industry, coupled with his strategic vision and leadership skills make him the ideal candidate to lead Dsquared2 into its next phases of development." – Dean and Dan Caten

"It is an honour and a privilege to work with Dean and Dan Caten and the entire team. Dsquared2 is a brand that I have always taken as a point of reference in my career. I am highly motivated and sure I can give my contribution to the further development of the brand." – Ennio Fontana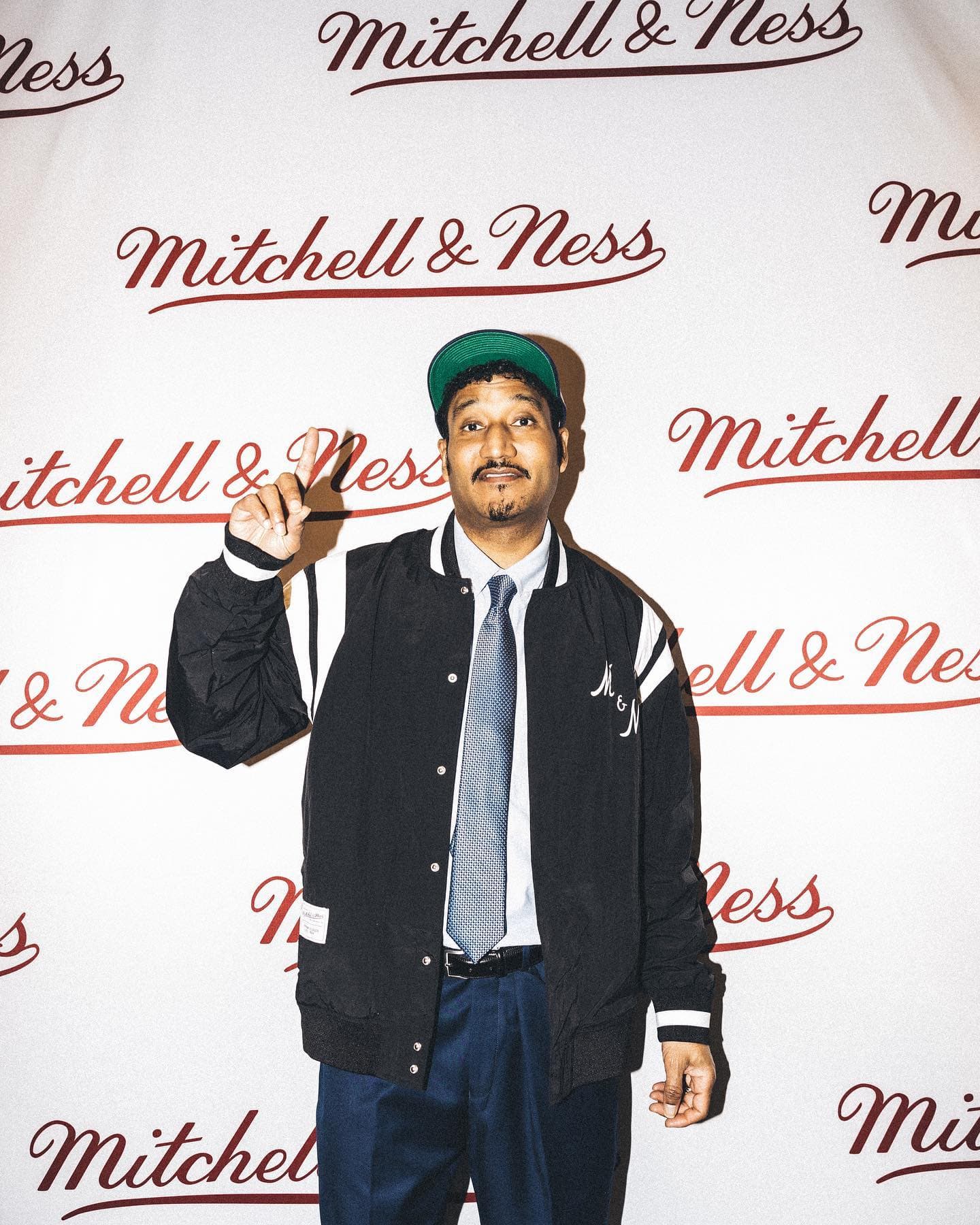 Mitchell & Ness Announced Don C New Creative Director
Mitchell & Ness announced Don C as their new Creative Director of Premium Product. This new addition to their team comes at a special time for Mitchell & Ness and Don, one where the future holds endless possibilities for collaboration and community.

"We're excited to continue working with Don, he's been a major catalyst to our growth, specifically with NBA apparel and headwear" exclaimed Mitchell & Ness' CEO, Kevin Wulff. "Don's energy, vision, and his creativity are going to be invaluable to the growth of our recently acquired NHL rights, as well as new premium products with NBA, MLB, NFL, and MLS."

Echoing Wulff's sentiments, Don expressed his enthusiasm for joining the brand in an official capacity, stating: "Working with Mitchell & Ness is a dream come true. I grew up on throwbacks and sportswear so it's an honor to be able to impact something that affected me so much through my creative journey and love of sports. I'm looking forward to storytelling and creating more timeless product alongside the Mitchell & Ness team."

In this new role, Don will be tasked with continuing the excellence of 119 years of our brand's heritage. We look forward to continuing success with Don at the creative helm as we move forward into another era of authenticity, premium products, and legendary moments.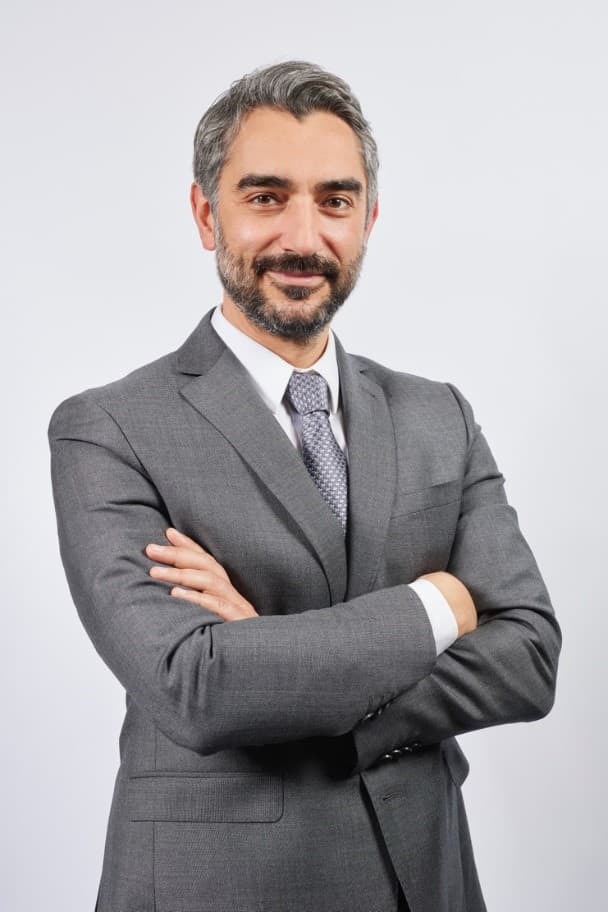 Christie's Appoints Emmanuel Danan ​​Global Managing Director Christie's Luxury
Christie's announced the appointment of Emmanuel Danan as new Global Managing Director of Christie's Luxury. Reporting to Francis Belin, President of Christie's Asia Pacific, who oversees the Luxury, as well as the Asian and World Art departments globally, Emmanuel joins Christie's following the business' nearly billion-dollar year in global sales of Jewels, Watches, Wine and Handbags in 2022. Based in Paris, as of February 20, Emmanuel will direct all aspects of Christie's luxury business across both live and online auctions and Private Sales and will work closely with colleagues across the specialist departments in New York, London, Geneva, Paris, and Hong Kong.
Francis Belin, President of Christie's Asia Pacific commented: "Emmanuel joins us at an exciting moment for Christie's— following our record year and growth across the Luxury departments, both at auction and in our bespoke Private Sales business in 2022. His experience working across diverse markets internationally will provide an excellent framework to continue to move this part of our business forward."
Luxury purchases are the major point of entry for new clients to Christie's, and continue to drive the online sales platform, contributing more than half of all lots offered online. In 2022, the department achieved top prices for Jewels, including selling the largest white diamond ever offered at auction (228.31 cts) for $21.7M and The Fortune Pink, the largest pear-shaped, fancy vivid pink diamond ever to be sold at auction for $28.8M. Christie's Luxury also had an exceptional year for Wine, including the sale of The Visionary's Spectacular Cellar, which totalled $19.6M – becoming the most valuable single-owner wine collection ever sold at Christie's. Handbags & Accessories also achieved a global annual total of $32.8M, the highest ever for the category, and Watches saw numerous successes with single-owner collections, including Legendary and Unique Watches, which totalled $32M and was 100% sold.
Emmanuel Danan joins Christie's from Maesa, a Bain Capital Private Equity portfolio company, where he was President for Europe and the Middle East. He has more than 22 years of experience in business, including 17 years with L'Oréal, where he was General Manager of L'Oréal Paris for Western Europe, based in Paris. While at L'Oréal, Emmanuel has also held several General Management positions in Taipei, Düsseldorf and Shanghai. Prior to joining L'Oréal, Emmanuel was a Consultant at Kearney. Originally from Paris, Emmanuel holds a Master's Degree in Business from EM Lyon and a Master's Degree in Organization Sociology from Sciences Po Paris.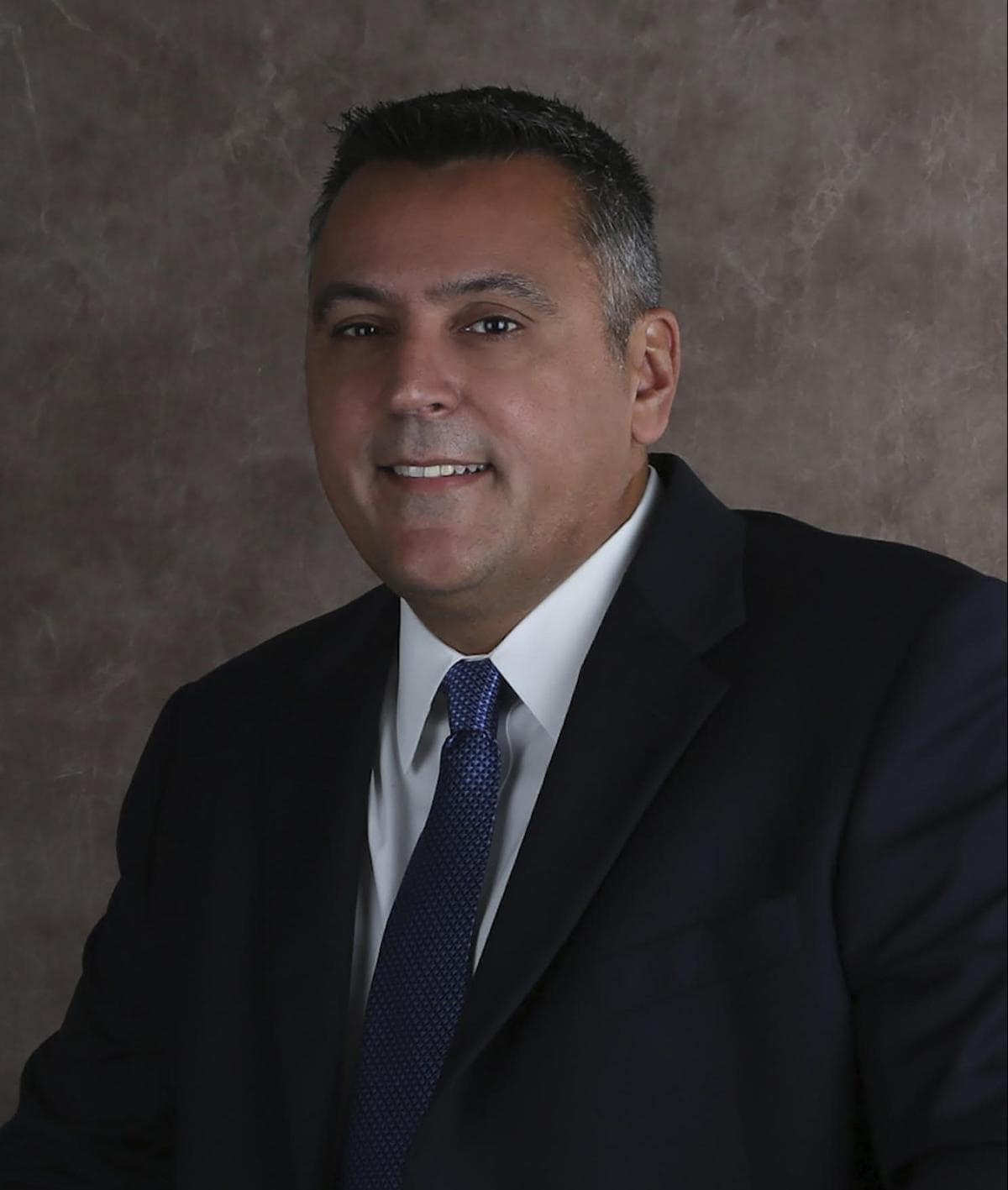 Kohl's Names Dave Alves President & Chief Operating Officer
Kohl's announced that 30-year retail veteran Dave Alves has been named Kohl's President & Chief Operating Officer, reporting to CEO Tom Kingsbury, effective in April. In this role, Alves will be responsible for Kohl's enterprise operations including its nearly 1,200 stores, global supply chain and distribution centers, real estate portfolio, purchasing, sustainability, risk management & compliance functions.
"We are thrilled to have Dave join our senior leadership team as we drive the business forward," said Kingsbury. "Kohl's is a tremendous company with a strong and loyal customer base, and Dave is joining us at a time when we are elevating our business and our offerings for the next generation of shoppers. His deep retail background in department stores and off-price, and his experience across U.S. and global markets will be a great addition to our team."
"I've long admired the Kohl's brand and business model throughout my career and I am excited to join the team," said Alves. "Retail is a dynamic and fast-paced industry that must constantly evolve with consumer preferences and behaviors, and I think Kohl's does a great job staying true to its heritage while pushing the retail experience forward. I look forward to being part of the company's bright future."
Alves has more than 30 years of experience in the retail industry. Most recently, Alves was president and chief retail officer for Bealls Retail Group, overseeing all Bealls Stores, Bealls Outlet Stores, Burkes Outlet Stores, and Home Centric. Prior to Bealls, Alves held leadership roles at TJX Canada and TJX Europe, Hudson's Bay and Sterling Shoes.
---