---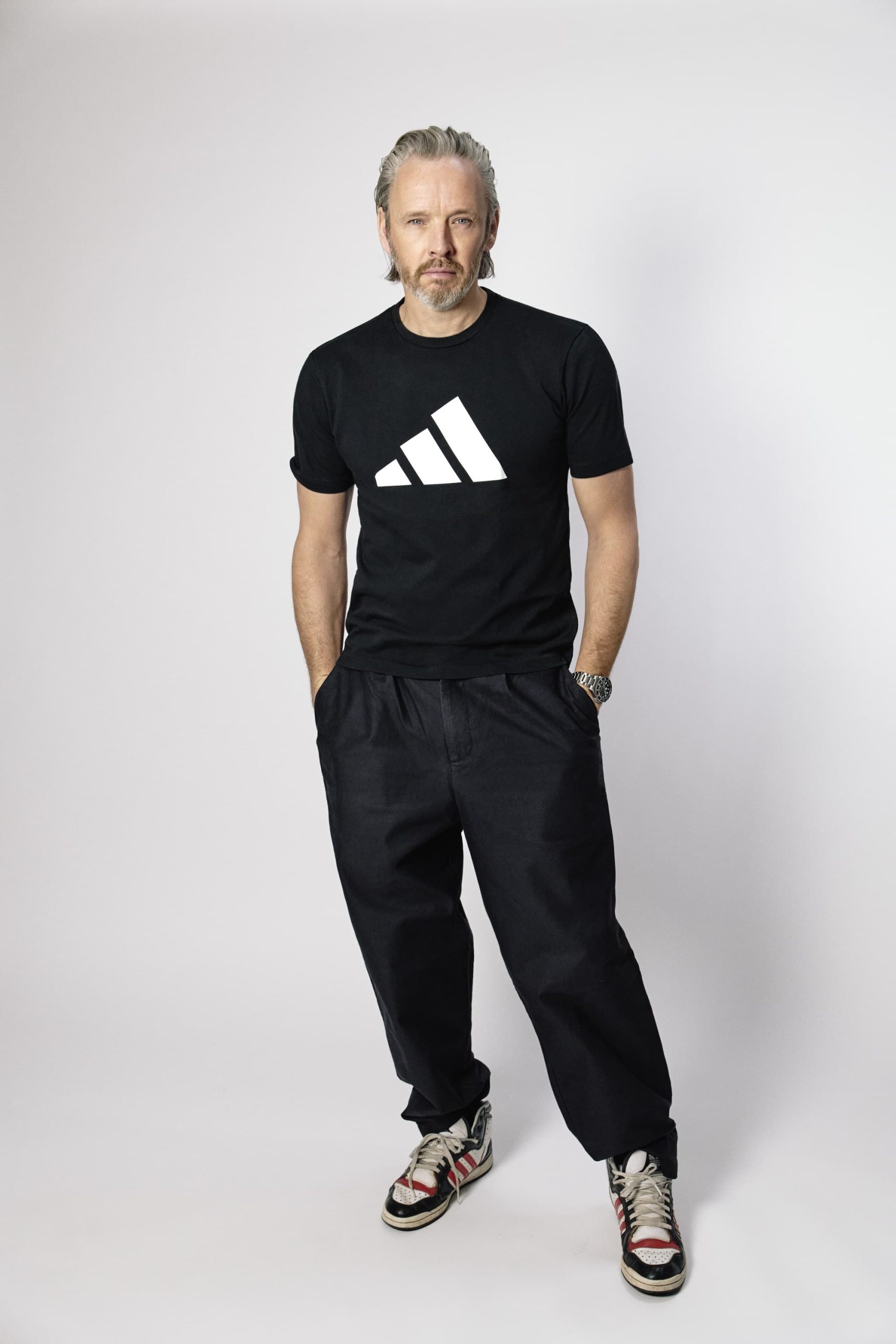 Alasdhair Willis to shape future of Adidas as Chief Creative Officer
Adidas announced the appointment of Alasdhair Willis to Chief Creative Officer. The Chief Creative Officer is the lead within the adidas design community and is responsible for shaping, defining, and shepherding the creative direction for the global brand and its three major labels – Performance, Originals, and Sportswear – to deliver a unified adidas brand experience. Willis will begin his contract beginning of April, reporting to Executive Board Member of Global Brands, Brian Grevy.
Willis is a creative visionary with a long-standing connection to adidas that dates back to 2005, most notably through his role in the concept and development of adidas by Stella McCartney in partnership with Stella McCartney. He has remained integral to the growth and development of the partnership since its launch.
Beyond adidas by Stella McCartney, Willis has built a strong understanding of the company's consumers, brand, labels, and categories through his work on a number of breakthrough projects, including a lead role in developing some of adidas' most iconic material innovations.
Outside of his work with adidas he is revered for his tenure as Creative Director of British fashion heritage brand, Hunter, transforming what was a small single product business into a multi-category global fashion brand, and as co-founder of the trailblazing Wallpaper* Magazine. It is through this diverse experience that Willis brings not just creative expertise, but the ability to deliver across commercial, strategic, and leadership functions.
As Chief Creative Officer at adidas, Willis will provide global creative leadership, develop and nurture the brand's creative culture, and empower teams across all design functions.
"Stepping into a permanent role at adidas and evolving our partnership is a great privilege and feels like an incredibly exciting and natural next step," said Willis. "The power and influence of the brand on sport, sports culture, and beyond is immeasurable. I welcome the opportunity to help establish a new era of design and brand leadership at adidas and, together with the team, take adidas to even higher levels."
"Alasdhair is a true icon of the industry and together we have produced some of adidas' most innovative work, so to now have him lead our design community and set the future of our brand expression is a wonderful thing," said Executive Board Member of Global Brands, Brian Grevy. "We are looking forward to seeing the influence of his unique creative vision, experience and expertise from developing and establishing some of the world's most recognised brands."
Amber Later is now New York editor at Perfect Magazine. Edward Buchanan is now senior fashion editor in Milan, Camille Bidault-Waddington is now fashion director in France, and Susie Lau and Tom Rasmussen are now senior editors in London.
Iacapo Martini named Chief Financial Officer at ETRO
Etro has named Iacopo Martini CFO, and appointed Alberto Candellero to the newly created post of chief commercial and sustainability officer.
The new executives will report to CEO Fabrizio Cardinali.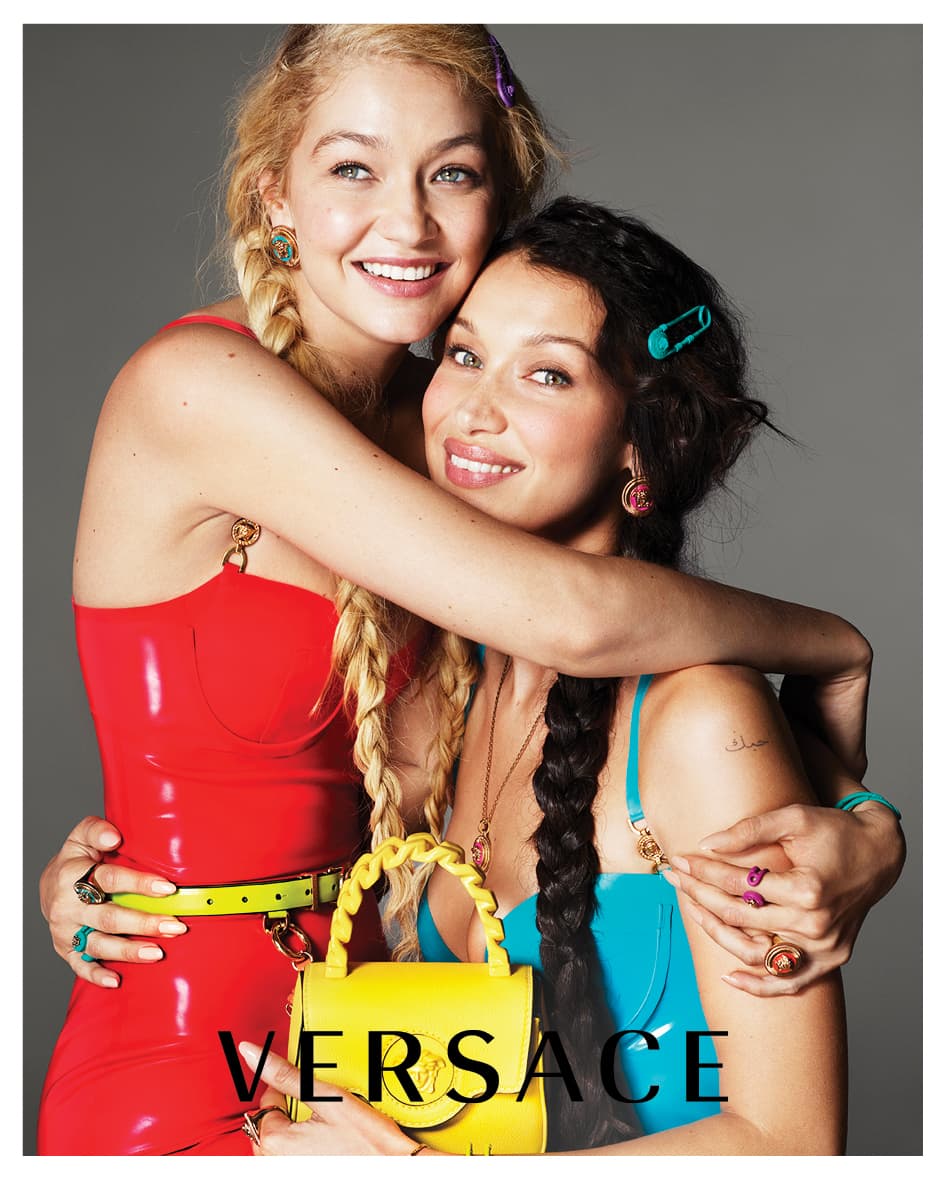 John D. Idol to Remain Chairman and CEO of Capri Holdings, Michael Kors CEO to Leave the Company as Company Remains Focused on Executing Growth Initiatives
Capri Holdings Limited announced that John D. Idol will remain as Chairman and Chief Executive Officer of Capri Holdings. In addition, Joshua Schulman, Chief Executive Officer of Michael Kors, will leave the company.
John D. Idol, Chairman and Chief Executive Officer of Capri Holdings said, "At Capri Holdings, we are executing against our clear strategic vision for growing our three powerful fashion luxury brands and seeing strong results. We remain well-positioned to achieve meaningful long-term revenue and earnings growth as well as deliver increased value for our shareholders. I am fully committed to continuing to lead Capri Holdings and driving our future success."
Mr. Idol continued, "Michael Kors has a talented management team in place that will continue to execute on its strategic initiatives. The strategies that we put in place prior to the pandemic have been generating strong consumer demand and driving higher profitability as we continue to elevate brand positioning. The Board and I remain extremely optimistic about the future growth of Michael Kors and Capri Holdings. We are grateful to Josh for his contributions to our organization."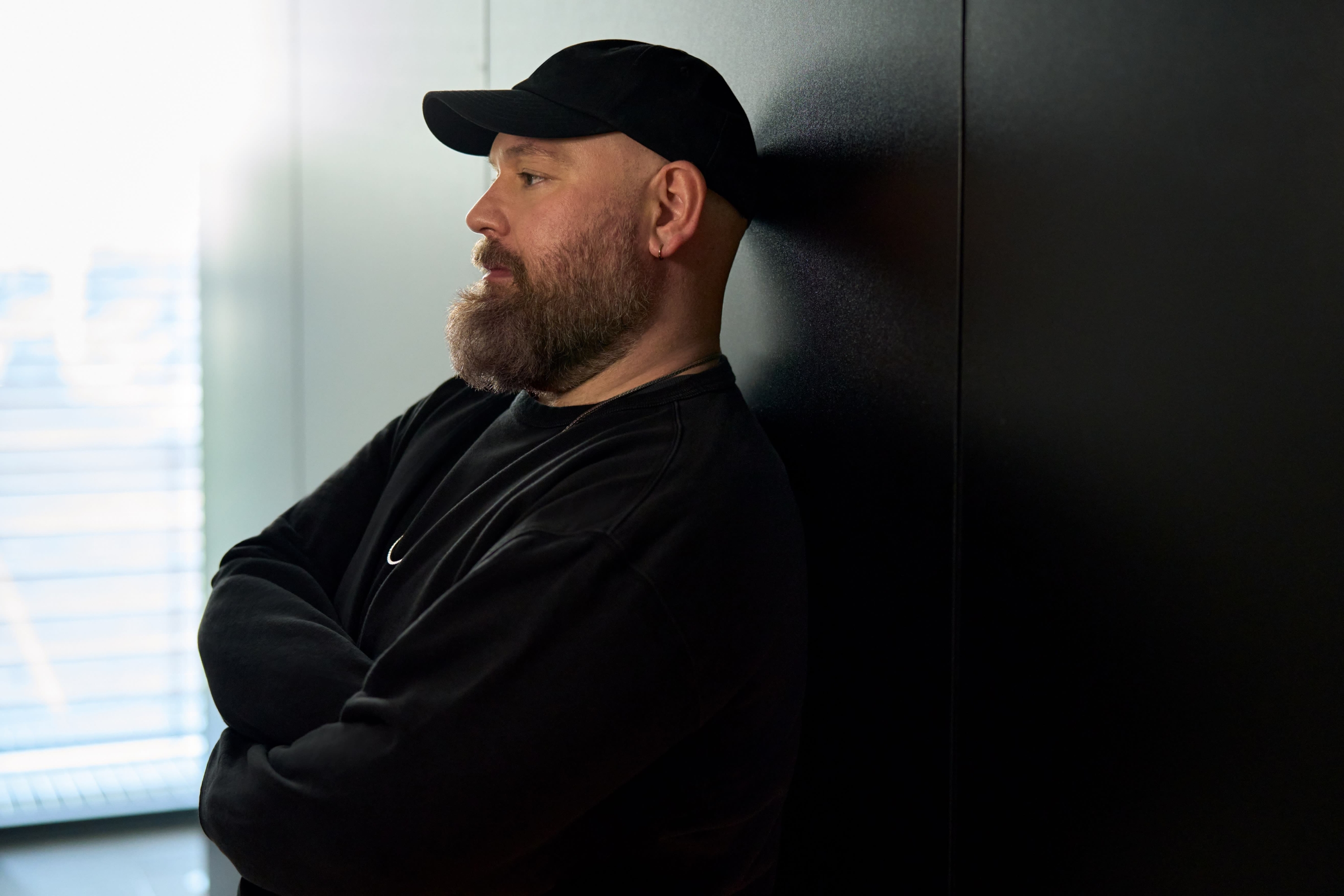 Hugo Boss Restructures Creative Leadership Team
After the successful introduction of the new BOSS and HUGO brand identity, and the launch of the new collections and brand codes in January, HUGO BOSS is rebuilding its creative leadership team.

Ingo Wilts, Chief Brand Officer of HUGO BOSS AG, stepped down from the Executive Board for personal reasons, effective February 28. Wilts has been a member of the Board since 2016, and was most recently responsible for the overall creative direction of the collections including runway. Together with his team, he was also responsible for the visual realignment of BOSS and HUGO, completed in January. Wilts will continue to be involved in the company's collection-related projects until the end of December.
We would like to thank Ingo Wilts for his great commitment as part of the HUGO BOSS Management Board team over the past years," says Hermann Waldemer, Chairman of the Supervisory Board of HUGO BOSS. "He was a key contributor in the process of re-energizing the company."

HUGO BOSS is extremely excited to announce at the same time that Marco Falcioni, as Senior Vice President Creative Direction HUGO BOSS, took over the overall management of the creative direction of the two Group brands on March 1, in close cooperation with the designers responsible for the respective brand lines. Having joined HUGO BOSS in 2015, he will report to Daniel Grieder in this newly created role.

As the new Creative Director, Falcioni has extensive experience in a variety of product areas. Most recently he was part of the BOSS Menswear runway team and responsible for the creative implementation of collaborations including BOSS x Russell Athletic, co-leading the branding refresh. With the unisex approach of the Russell Athletic capsules, Falcioni appealed to younger consumers and strengthened the brand's approach to genderless dressing. In addition, he was responsible for the design of the company's first NFT (non fungible token) collection pieces. His passion for digital also triggered his involvement in the first entirely digitally developed collection by the company, BOSS Pre-Fall 2021. Diversity and paying special attention to sustainability are among Falcioni's major topics, where new collaborations and projects will be revealed soon.

In addition, as of March 1, Andrea Cannelloni returned to HUGO BOSS for a year as Creative Advisor. For around 10 years until 2008, Andrea Cannelloni worked in various creative functions at the company. During this time, he was responsible for developing the casual wear division at BOSS, launching the BOSS Orange brand – including womenswear – and bringing it to new levels, together with BOSS Green. Following his employment with HUGO BOSS, Cannelloni worked as President napapijri at VF Cooperation until 2020.
"I look forward to working with Marco Falcioni and Andrea Cannelloni, who both bring outstanding creative style and expertise in collection development," says Daniel Grieder, CEO of HUGO BOSS. "We want to be a 24/7 lifestyle brand for men and for women, reach out to younger consumers and turn them into true fans. I am therefore convinced, that Marco Falcioni is the perfect choice for us to develop our collections into the future. He has an absolute feel for trends and hits the zeitgeist and aspirations of the new generations. Andrea Cannelloni will in return be of great relevance when it comes to bringing our casual and athleisure business back to full scale in the upcoming years."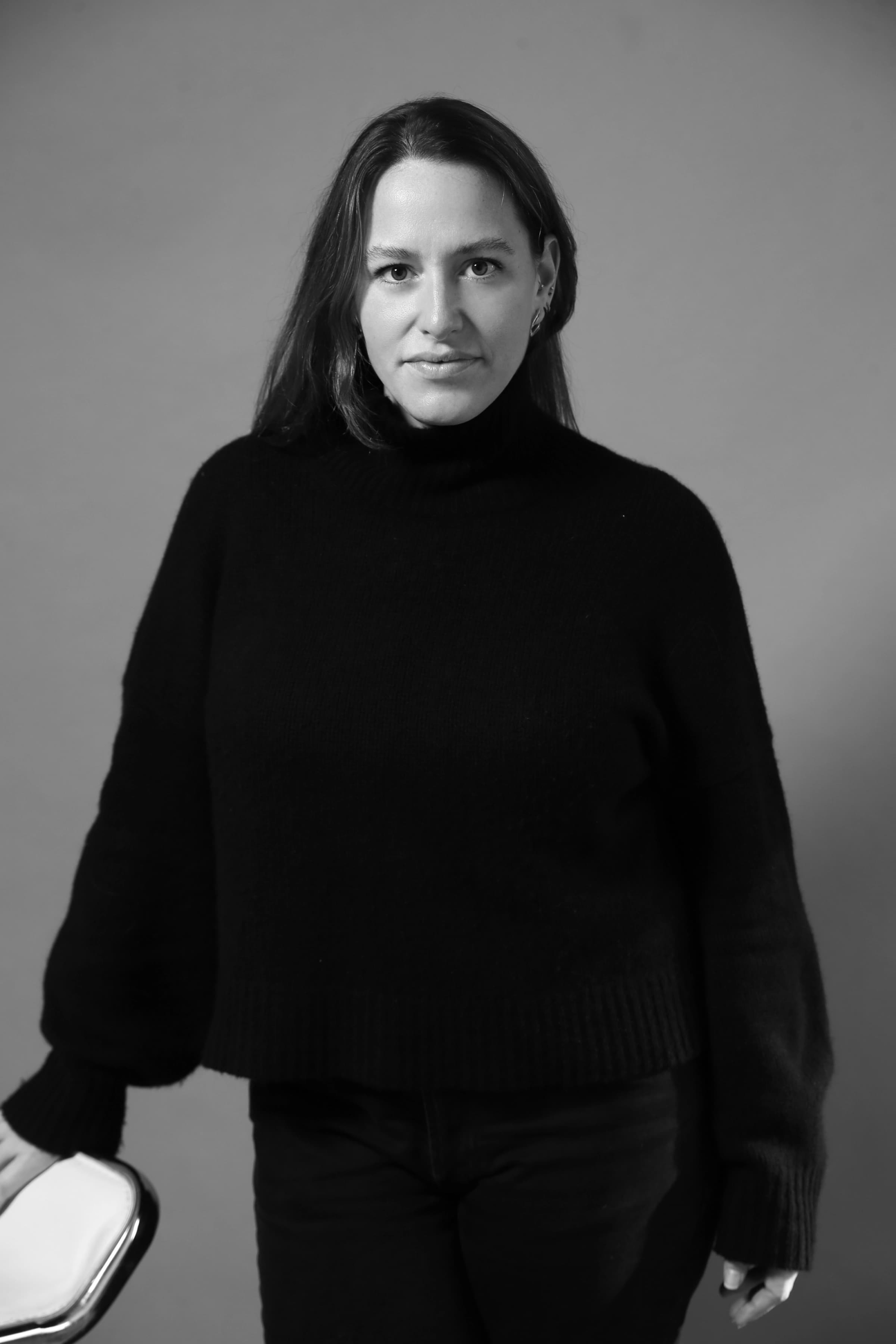 Laura Birbrower has been promoted to Partner, Fashion Services at KCD
Laura is currently SVP of Fashion Services, a division of the Creative Services Team which she has led since 2017. "Laura has a deep respect and understanding of the industry and how to put together a strong synergy of creatives around designers. Her innate and intuitive understanding of fashion and calm leadership during what can be a very stressful time for a designer, has been instrumental in some of the agency's most defining events. As a Partner, Laura will lead the Fashion Services Division while developing and implementing strategic direction and vision for the agency alongside myself and the six global partners in NY, Paris, and London." – Julie Mannion, Chairmen, KCD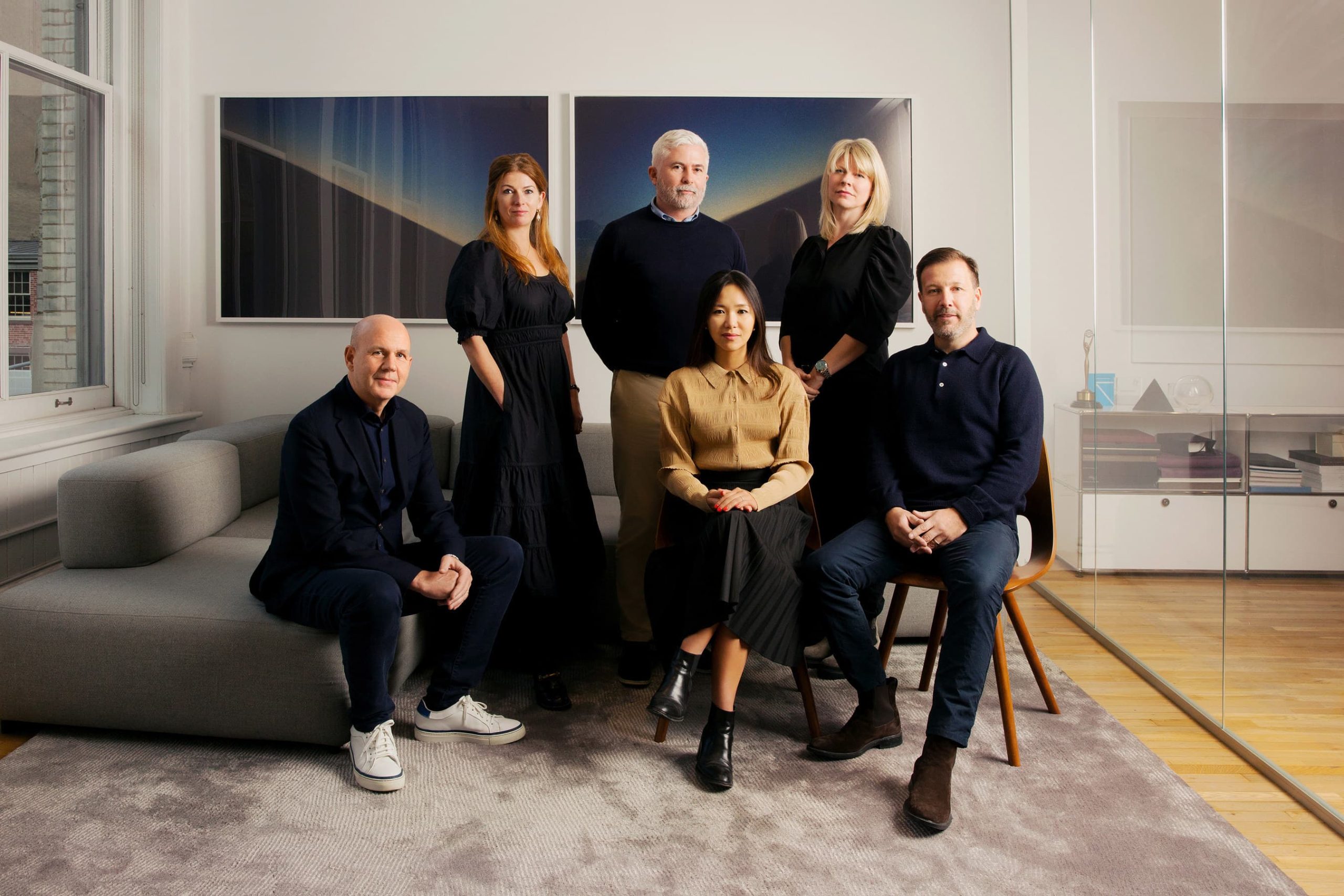 Together Group Creates An Industry-Leading Group Of Agencies Specialising In Luxury And Lifestyle – Initial group of five founder-led agencies to provide a dynamic, one-stop service for clients
Together Group, a global group of industry-leading agencies focused on the luxury and lifestyle sectors, today announced the acquisition of significant stakes in five founder-led companies to secure its position as a full-service solution for the design, tech, marketing, and communications needs of its multinational, regional and local clients.
Using its creativity, scale and reach to incubate, transform, and grow exceptional brands, Together Group offers best-in-class practice in strategy, branding, design, e-commerce, digital solutions, and digital marketing, as well as in communications and content creation.
The leading agencies announced today by Together Group service a roster of world-class brands. They are:
PURPLE – An award-winning communications agency specializing in fashion, beauty, luxury-lifestyle, with offices in London, New York, LA, Miami, and Hong Kong. Its clients include BOSS, MESSIKA, LVMH, Richemont, DSQUARED2 and Maison Francis Kurkdjian, ILIA, fresh, EDITION Hotels and PUBLIC Hotels.
King & Partners – An agency which provides strategy, branding, creative, marketing and eCommerce services for exceptional brands such as, Neuehouse, Fotografiska, The Boca Raton, Brady Brand, SKIMS, and Auberge Resorts Collection. It is based in New York with offices in LA and Miami.
Noë & Associates – A brand strategy, design, content, and production agency focusing on architecture, design and the built environment with offices in London and New York. Its clients include Mareterra, Related, Waldorf Astoria, Neom and Rolex.
Construct – A female-led creative consultancy and agency known for the creation of iconic brands like Aman, Claridges and Frette and enduring transformative partnerships with brands like Harrods.
In addition, to support brands with their entry and growth in the important China market, Together Group has acquired Hot Pot China, a digital-marketing specialist with offices in London and Shanghai, developing and executing market strategies for clients in China, including Liberty, Fortnum and Mason, and La Perla.
Together Group's strategy sees a further expansion of its luxury platform this year, attracting creative, digital and marketing agencies, with a particular focus on data & technology, content and activation.
Dr Christian Kurtzke, the CEO of Together Group, said today: "We are building a truly diverse luxury-lifestyle agency group that celebrates a dynamic approach of combining synergistic agencies working in unison to deliver service excellence on a number of levels. Our model combines the benefits of leading-edge, founder-led agencies with the advantages of a larger, global organization."
Within the initial collective of more than 300 employees and 14 offices, the group's agencies will retain their own identities, cultures, and senior leadership teams. Fully aligned as Together Group shareholders, they will drive collaboration across the group, providing more integrated, more creative solutions for our clients.
"We have all the ingredients for significant organic growth as well as for attracting further high-quality agencies to selectively build out complementary service lines," added Dr Kurtzke, the former CEO of Porsche Design and previously a principal at The Boston Consulting Group.
"Together, as a group we have a unique combined strength in transforming, launching and growing brands across fashion, hospitality and lifestyle", states Tony King, CEO of King & Partners.
"All the agency founders and their teams are committed to Together Group and its collaborative way of working for the long term," says Fergus Lawlor, the CEO of PURPLE. "For us, it is not a means to an exit. We regard it as investment for PURPLE rather than a sale: we invested our agency into the group, and we are very excited to continue driving its growth."
"We have created a fulfilling new alternative for agency founders which outperforms the traditional trade-sale model, and which allows founders to remain in the driver seat," explains Paul Sheehy a creative-agency entrepreneur who co-founded Together Group with Brad Fry, managing partner of MatCap.
"Equally, our model provides investors with exceptional opportunities to be part of some of the most successful international high-growth agencies," concludes Brad Fry.
Denim Tears founder Tremaine Emory Named New Creative Director of Supreme
The Denim Tears creator joined Supreme acquired by VF Corp for $2.1 billion USD. Tremaine Emory will continue to design for Denim Tears while serving as Creative Director of Supreme working closely with the label's design team and founder James Jebbia.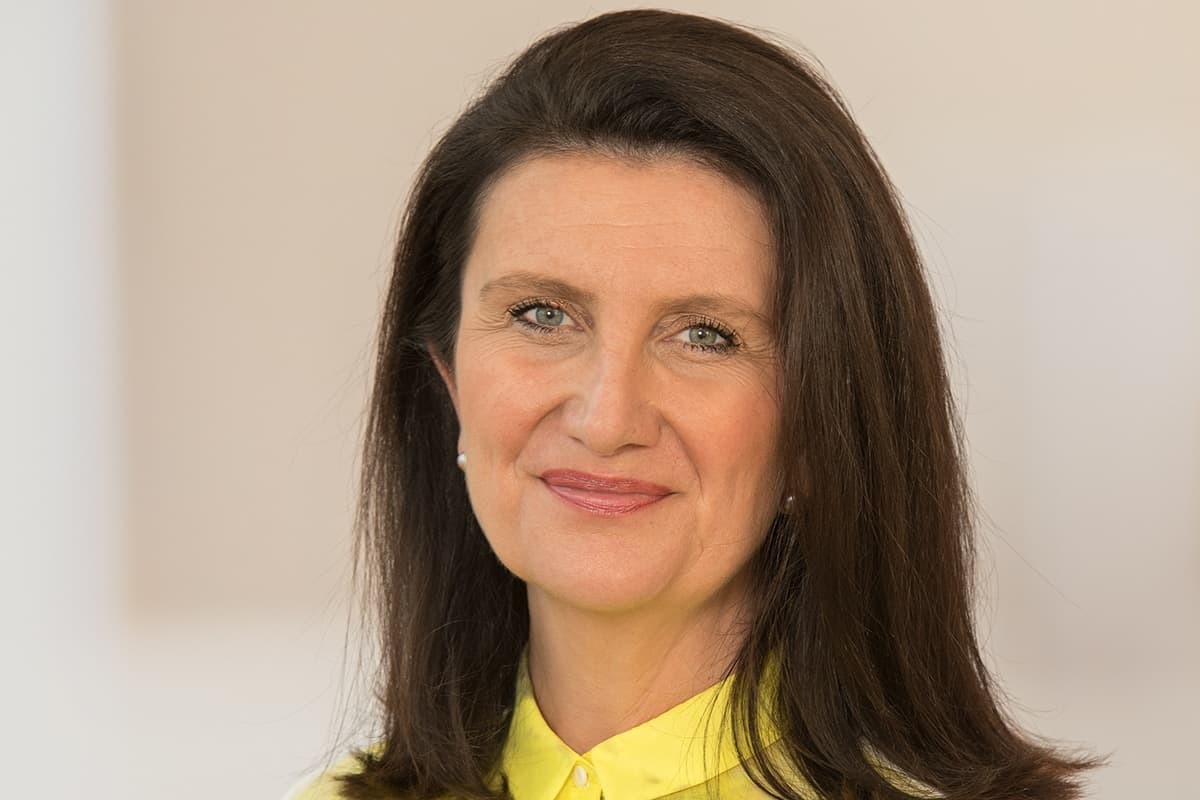 Richemont is pleased to announce the appointment of Dr Bérangère Ruchat as Chief Sustainability Officer, reporting to Burkhart Grund, Chief Finance Officer, effective February 2022.
Building upon Richemont's top-ranking achievements in ESG reporting and commitment to Science Based Targets, Dr Bérangère Ruchat will bring her deep sustainability expertise and collaborative track record to further develop the Group's vision and step up its sustainability ambition.
Dr Ruchat joins from the Firmenich Group, Switzerland, where she was Chief Sustainability Officer and more recently, Senior Vice President Sustainability. During her 12-year tenure, Dr Ruchat established unique partnerships, drove Firmenich sustainability strategy and led the group ESG reporting.
Beforehand, she was the Director of Partnerships at Global Alliance for Improved Nutrition (GAIN) from 2004, having led the Partners in Action Program at the United Nations System Staff College, which she joined in 2000.
Dr Ruchat was acknowledged by the World Business Council for Sustainable Development Leading Women Awards for her work in advancing the United Nations Sustainable Development Goals (UN SDGs) in 2016. She also received the Head of Sustainability of the Year award by Ethical Corporation in 2015.
The Elder Statesman, the LA-based luxury lifestyle brand, has appointed DLX NYC and DLX Paris to support the brand's communications services including VIP, influencer and digital media strategy. DLX NYC now represents the brand in the United States, and DLX Paris now represents the brand in the UK, France, Spain, Germany, Belgium, the Netherlands, Luxembourg, and Scandinavia.
Founded in 2007 by Greg Chait, The Elder Statesman specializes in luxury lifestyle products across categories including apparel, accessories and goods for the home. The Elder Statesman is a recipient of the CFDA/Vogue Fashion Fund and has collaborated with the NBA, Highsnobiety, photographer Mordechai Rubenstein, and others. Currently, The Elder Statesman operates out of a customized arts & crafts facility in Downtown Los Angeles.
In the US, The Elder Statesman joins the DLX NYC client roster which includes Aries, Carhartt WIP, Eckhaus Latta, GANNI, Magniberg, MATCHESFASHION, R.M.Williams, RE/DONE, Saunders, SIR., Vans®, Vaquera, Vyrao, Wandler, WARDROBE.NYC, Zara, and more.
In Europe, The Elder Statesman joins the DLX Paris client roster which includes Rimowa, Sotheby's, Tory Burch, MATCHESFASHION, Carolina Herrera New York, Ganni, ByFar, Paris Texas, Fursac, Victoria Beckham, Evian, Devialet, Tribute Brand, Giuliva Heritage, Oliver Peoples, Mango, and more.
---