---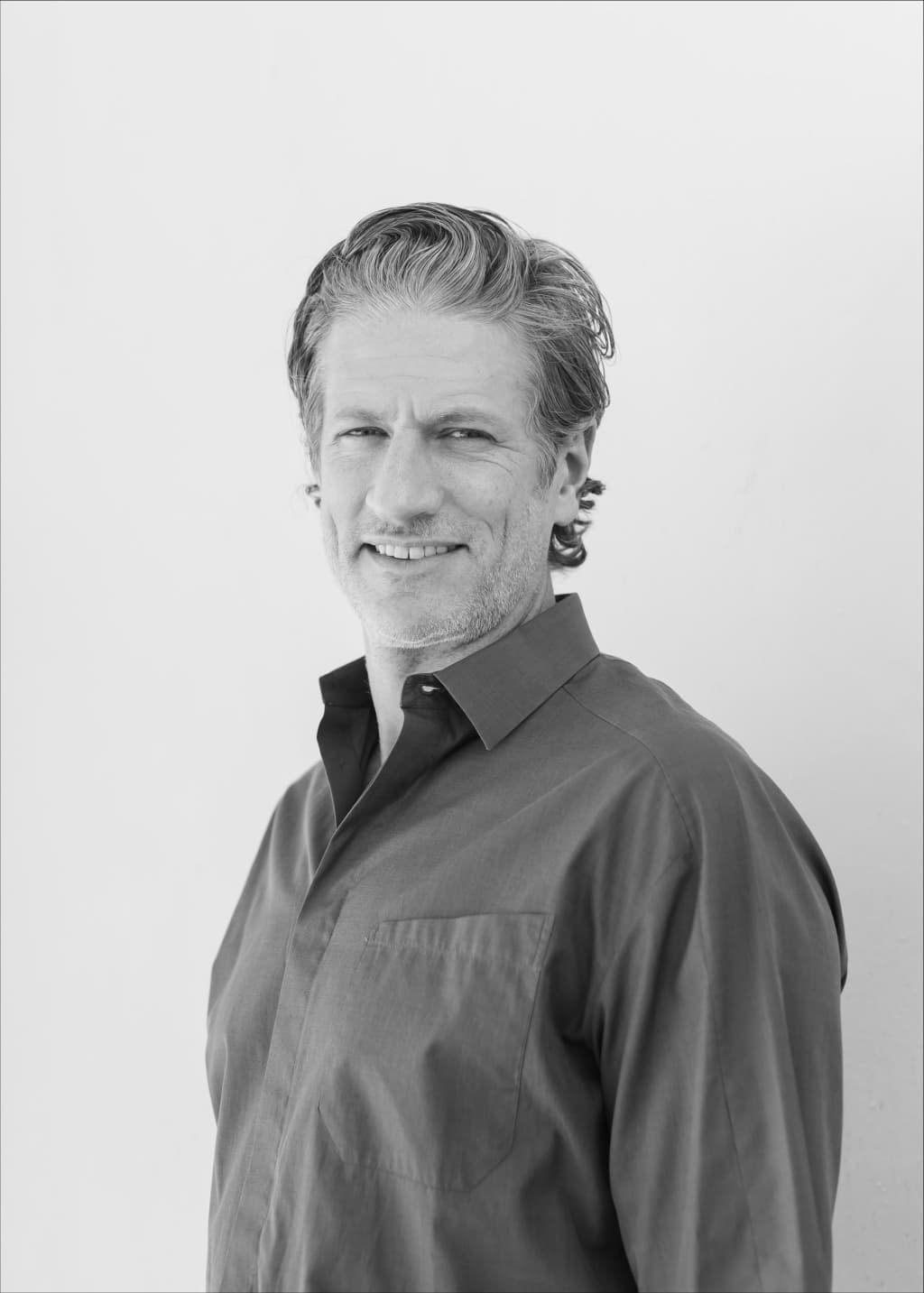 Skims Announced Robert Norton as Chief Commercial Officer
Robert Norton, previously president of Moncler Americas, has been named chief commercial officer of Skims, a newly created role at Skims. Prior to Moncler, Norton held the position of CEO Americas at Roberto Cavalli and prior to that various positions at Ralph Lauren.
Cofounded in 2019 by Kim Kardashian, Jens Grede and Emma Grede, Skims has a focus on body positivity and inclusivity across the brand and practice inclusive sizing.
"I have been a fan of Robert's for several years and believe him to be a rare, creatively minded executive who knows how to build both a brand and a business. We are excited to have Robert on the team as we continue the evolution of SKIMS into a global retail brand." stated Jens Grede, co-founder and CEO of SKIMS.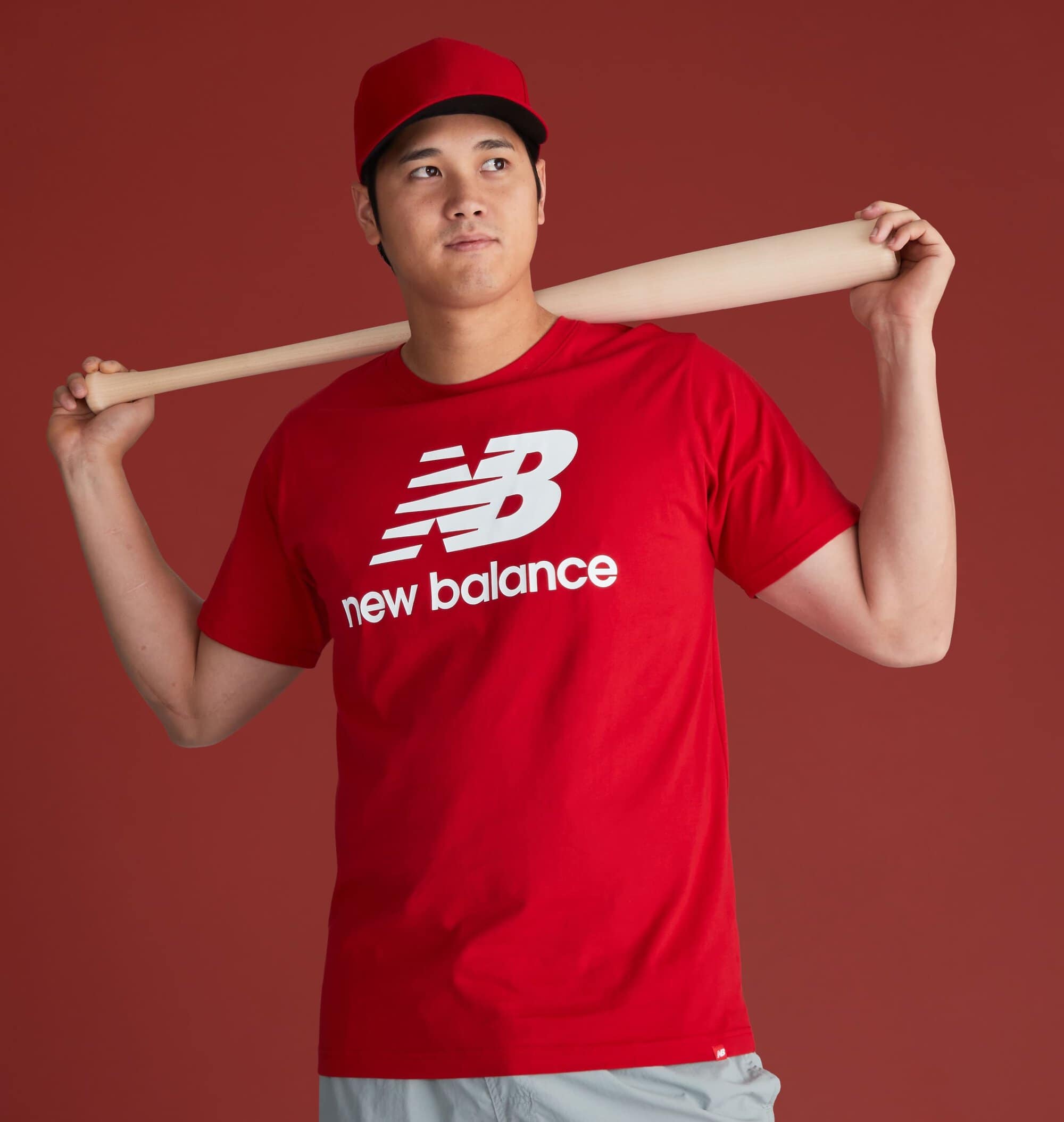 New Balance Welcomes MLB Superstar Shohei Ohtani to the Family
Two-Time MLB All-Star and 2021 American League MVP, Shohei Ohtani joins the New Balance family as part of a long-term deal. As one of the few two-way players to ever play the game, and only player to ever be named All-MLB First Team as a pitcher and a hitter (DH), Shohei and New Balance will build a relationship that celebrates breaking barriers and inspires the next generation of athletes around the world.
"As I continue my journey in baseball I am excited to join the New Balance family," says Shohei. "New Balance is a global brand that is known for having incredible product innovation but also for being an authentic brand who allows their athletes to be themselves. I am excited to join them to change the game."
"Shohei is a once-in-a-generation athlete who fits with our larger roster of athletes in their approach to their respective sports," says Neil Brooks, Head of Baseball Sports Marketing. "Shohei is never satisfied and is constantly pushing himself and his team to be better while letting his on-field performance speak for itself. We look forward to building the relationship and helping Shohei achieve his dreams and in the process truly change the game as we know it."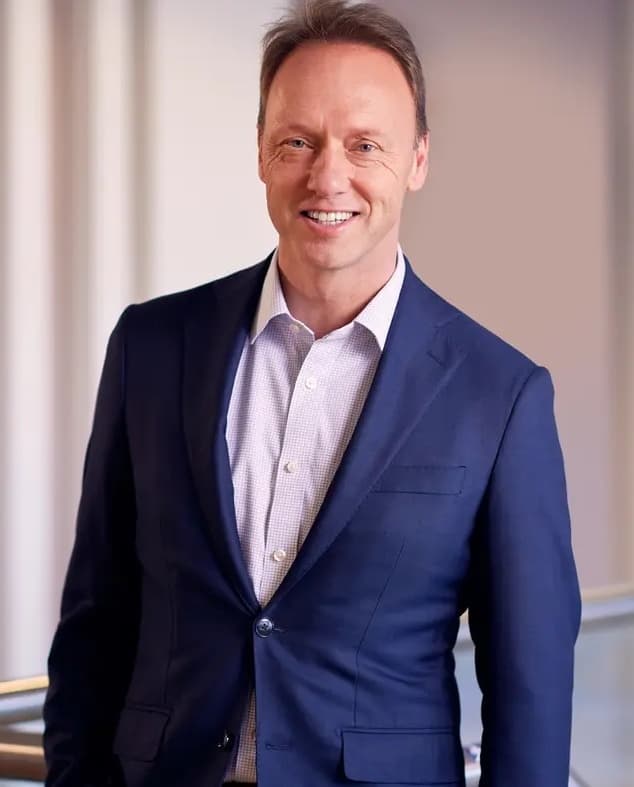 Unilever Appoints Hein Schumacher as New CEO
Unilever announced the appointment of Hein Schumacher as its new Chief Executive Officer. Hein will replace Alan Jope, who announced in September 2022 his intention to retire from Unilever.
Hein is currently CEO of the global dairy and nutrition business Royal FrieslandCampina and became a Non-Executive Director of Unilever in October last year. He will begin as Unilever CEO on 1 July 2023, after a one-month handover period.
Hein is a business leader with an excellent track record across multiple leading companies in the consumer goods industry. As CEO of Royal FrieslandCampina, an €11bn turnover business operating in over 40 countries, he has delivered significant portfolio and organisation change as part of transforming it into a more focused, growth-driven and sustainable business.
Prior to joining Royal FrieslandCampina as CFO in 2014, Hein worked for H.J. Heinz for over a decade – during a time of significant change at the company – across the US, Europe and Asia. In his last four years at Heinz, he was based in China, where he led a turnaround of the Asia Pacific zone. Hein began his career in finance at Unilever, before joining Royal Ahold NV.
Unilever Chairman Nils Andersen said: "We are delighted to welcome Hein as our new Chief Executive, after an extensive, global search process. Hein is a dynamic, values-driven business leader who has a diverse background of experiences and an excellent track record of delivery in the global consumer goods industry. He has exceptional strategic capabilities, proven operational effectiveness, and strong experience in both developed and developing markets. The Board looks forward to Hein realising the full potential of Unilever as a winning business which delivers long-term growth and value for all its stakeholders.
"I would also like to take this opportunity to thank Alan for his leadership of Unilever. The changes he has made to the company's strategy, structure and organisation leave Unilever far better positioned for success. Alan will continue to lead Unilever until the end of June. He will be retiring after a tremendous 37-year career with our business."
Hein said: "I am delighted to have been appointed to lead Unilever. It is a business with an impressive global footprint, a strong brand portfolio, a talented team and an enviable reputation as a leader in sustainability. In my time serving on the Board, I have only become more convinced by the strength of Unilever's fundamentals and its clear growth potential. I will be very focused on working with the Unilever team to deliver a step-up in business performance, as we serve the billions of people around the world who use its products every day."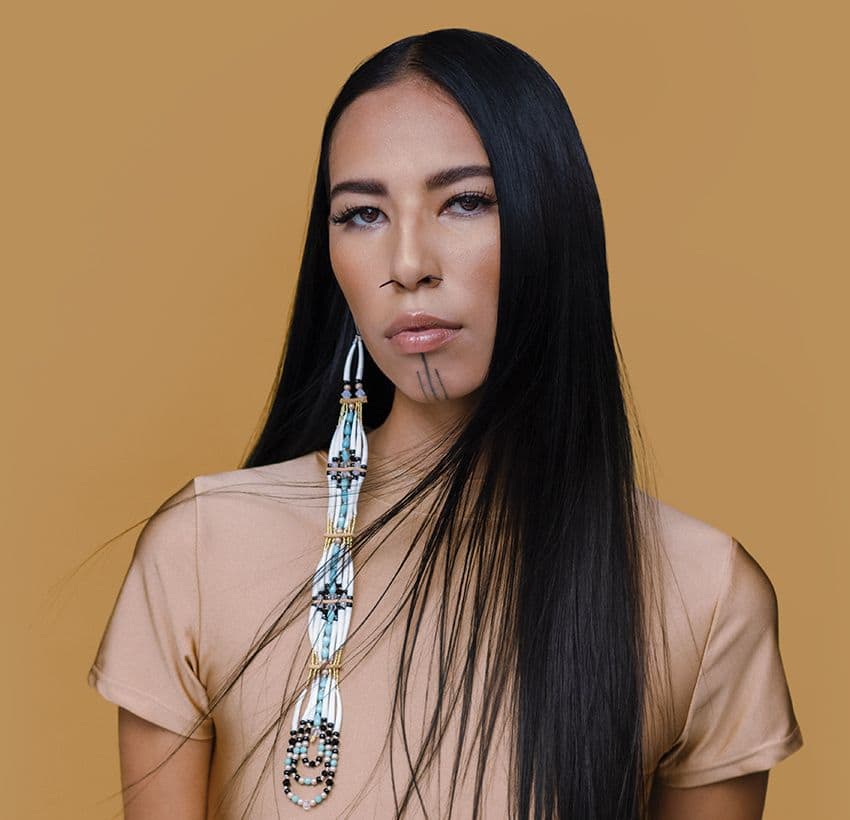 Quannah Chasinghorse Announced as Global Ambassador of John Paul Mitchell Systems
John Paul Mitchell Systems announced model and activist Quannah Chasinghorse as their newest Paul Mitchell Global Ambassador.
Quannah will further the #sustainability initiatives through the launch of a global #PMICONIC campaign, which celebrates bold, fearless trailblazers through global marketing and advertising initiatives across digital, retail, out-of-home and experiential.
Per instagram, Quannah Chasinghorse stated, "Super excited to announce my partnership and newest campaign with 'Paul Mitchell'. Iconic and bold is what we wanted to represent in this partnership in a way that is impactful. For me, that means embracing my heritage, protecting my homeland, and celebrating self expression. My hair plays a huge part in my cultural identity and partnering with a family-first brand that champions community, sustainability, diversity, and inclusion means the world to me…"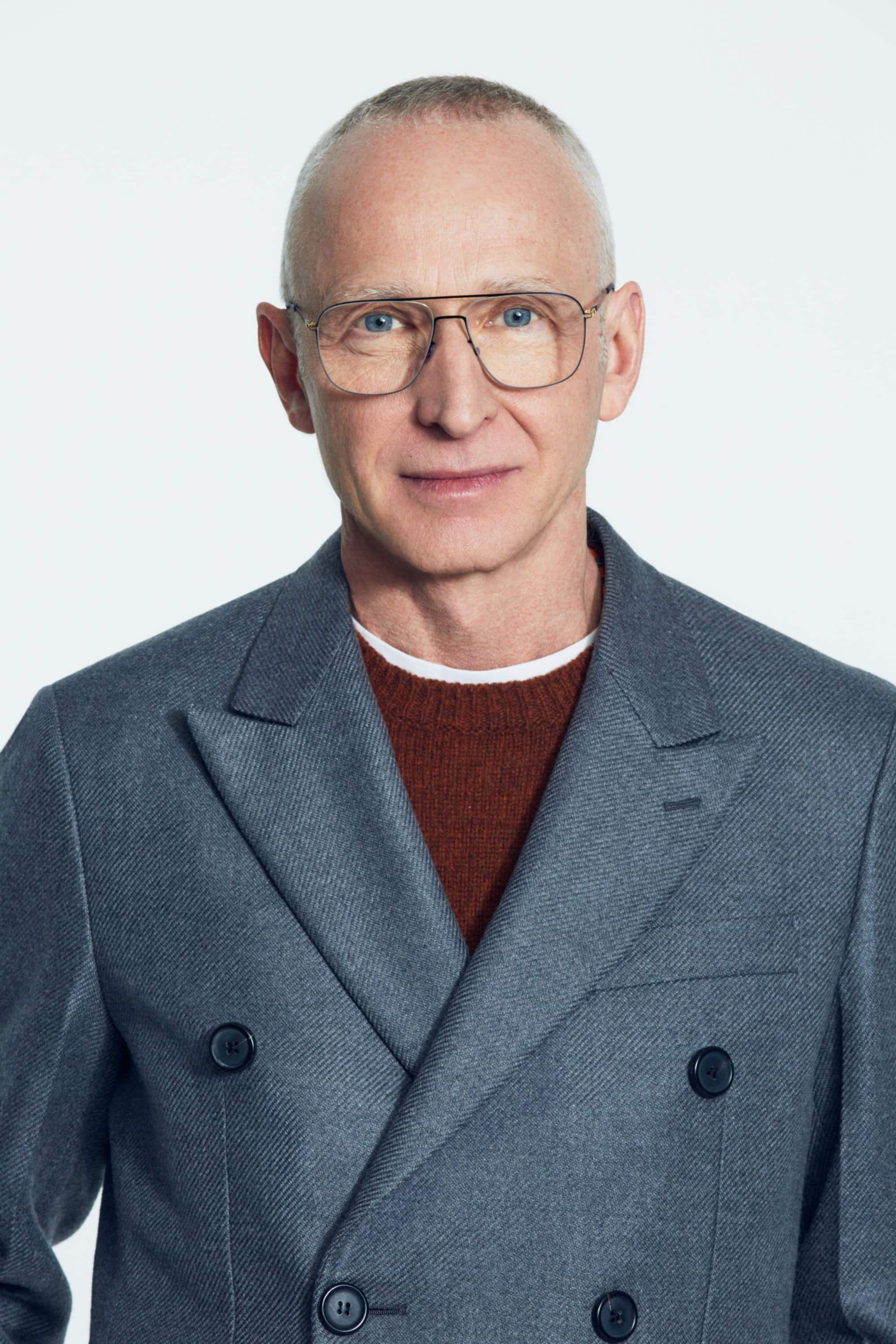 Fabiana Filippi Appoints Aldo Gotti As Chief Executive Officer Of The Group
Fabiana Filippi announced the appointment of Aldo Gotti as Group Chief Executive Officer, effective immediately.
Aldo Gotti will lead the brand's positioning strategy, accelerating its business growth and development globally.
During his career, Aldo Gotti has held numerous managerial positions within the Prada Group and Stella McCartney. In recent years, as General Manager, he has contributed to the growth of the omni–channel luxury platform Modes.
Giacomo and Mario Filippi Coccetta, founders and owners of the Fabiana Filippi Group, commented: "We thank Aldo for accepting this position at a time of great evolution for our company. We are confident that his proven experience in the luxury sector, combined with a strong attitude to innovation and the professionalism of our management team, will allow us to achieve the best results in terms of strategic positioning and international development. As founders, our family will continue to carry forward our entrepreneurial vision, guaranteeing the continuity of the values of excellence, quality, and sustainability that have always distinguished Fabiana Filippi".
The new CEO will report to the Board of Directors chaired by Mario Filippi Coccetta.
Alfred Chang to Become CEO of Fear of God; Will Remain on Pacsun Board of Directors
Pacsun announced a leadership transition in which Brie Olson, Pacsun President and Board member, will be appointed Co-Chief Executive Officer alongside Co-CEO Mike Relich, effective March 9, 2023. Alfred Chang will step down after 17 years with the company to join Fear of God, a key Pacsun brand partner, as its Chief Executive Officer. Mr. Chang will stay on as Pacsun's Co-CEO until March 8, 2023 to facilitate the transition and will remain a member of the Pacsun Board of Directors after joining Fear of God.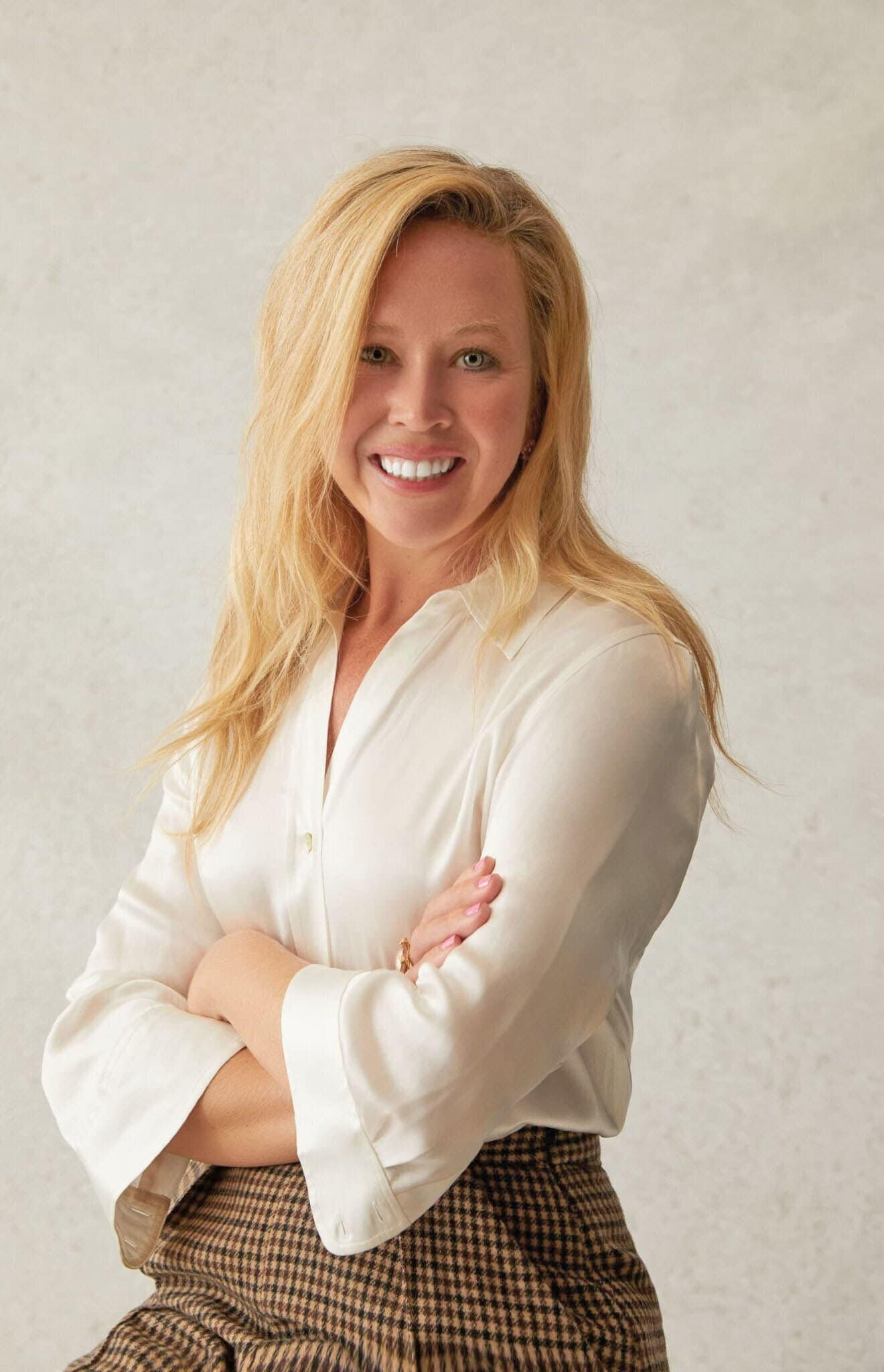 Ms. Olson has over two decades of experience in the retail industry, including 17 years at Pacsun, and has served as President and as a member of the Pacsun Board of Directors since May 2021. Ms. Olson has overseen the design and execution of multiple successful partnerships at Pacsun, including with The Metropolitan Museum of Art, Formula 1, Emma Chamberlain and Storm Reid, introduced Pacsun's first gender neutral collection, Colour Theory, and spearheaded Pacsun's entry into the Kids' category with Pacsun Kids. Ms. Olson also leads the company's AI and metaverse initiatives, including activations on Roblox and the brand's partnership with the first known virtual influencer, Miquela. In 2022, Ms. Olson was named one of AdAge's Leading Women, one of Glossy's Top Marketers, and one of Brand Innovators' Top 100 Women in Brand Marketing.
Ms. Olson stated, "Pacsun aims to position our brand right alongside our customers – the cultural pioneers of the future. This means we live at the intersection of all things culture: art, fashion, music and sports. Culture is dynamic, and so Pacsun must be as well – and that is what I love most about being part of this organization. Every day I get to work with the most talented team in the industry as we innovate, break barriers and grow. I am honored to take on this new role and excited to continue working with Mike and the rest of the fantastic Pacsun team as we make big, bold swings."
Neale Attenborough, a Managing Director at Golden Gate Capital, said, "As a deeply experienced and highly respected leader, Brie is exceptionally qualified to step into the Co-CEO role. Brie has been instrumental in ensuring Pacsun's success with its core audience by being a key figure in innovating and cultivating Pacsun's brand identity. Brie's strong relationships with designers and other Pacsun partners, combined with her keen sense of style, will continue to be strong assets for the company as she steps into her new leadership role alongside Mike."
Mike Montgomery, a Managing Director at Golden Gate Capital, said, "Fear of God has been a fantastic partner to Pacsun and we are very happy for Alfred. His new role at Fear of God is a wonderful opportunity and I look forward to continuing to work closely with Jerry Lorenzo, Alfred and the rest of the Fear of God team as we deepen our partnership in the months and years to come."
Mr. Chang said, "It has been a privilege to help build Pacsun into the brand and company it is today. Looking ahead, I am thrilled to join the Fear of God team, where I will have the opportunity to deepen the strong partnership between Pacsun and Fear of God that we've forged over the past seven years. I also want to congratulate Brie on her well-deserved promotion. I am excited to watch all that she and Mike will accomplish together."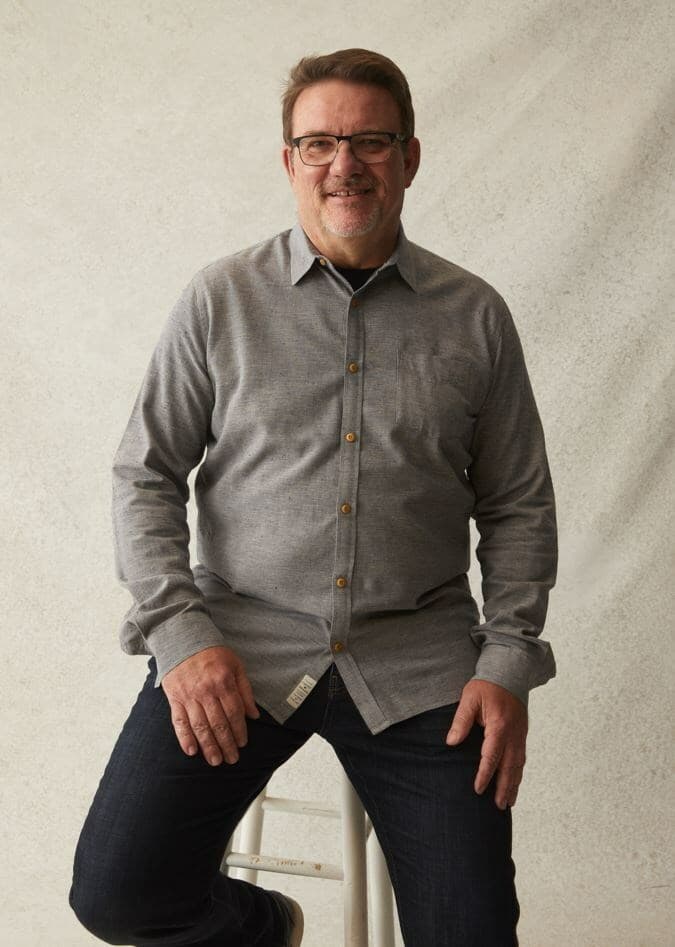 Mr. Relich commented, "Brie will be an outstanding partner and Co-CEO as we embark on the next chapter at Pacsun. I also want to thank Alfred for his partnership and look forward to working with him on the Board and as a partner at Fear of God."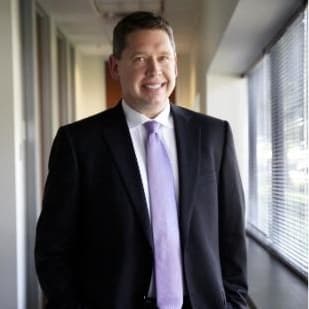 The RealReal Appoints E-Commerce and Digital Executive John E. Koryl as CEO and Board Member
The RealReal announced that John E. Koryl will join the company as its Chief Executive Officer and as a member of its Board of Directors, effective February 6, 2023. The company's Co-Interim Chief Executive Officers, Rati Sahi Levesque and Robert Julian, will remain with the company as President and Chief Operating Officer, and Chief Financial Officer, respectively.
"We are excited to have John join The RealReal at this important point in the company's evolution," said Rob Krolik, The RealReal's Lead Independent Director. "He has extensive experience as an e-commerce and omnichannel executive driving operational excellence and profitability. This experience, combined with his proven track record of successfully developing and growing online businesses, make him the right person to lead The RealReal."
Koryl has deep executive management experience in developing and implementing operational efficiencies for supply chain, e-commerce and digital strategies, at scale. He most recently served as President, CTC Digital, at Canadian Tire Corporation, Limited ("CTC"), where he was responsible for transforming CTC's digital experiences, and previously, led the Digital Strategy Team as CTC's Senior Vice President, Retail Strategy & Performance. Prior to joining CTC, Koryl helped modernize Neiman Marcus' omnichannel experience as President, Stores and Online, and President, Neiman Marcus Direct. In his new role at The RealReal, Koryl will be hyper-focused on streamlining the company's operations to improve overall client experience, achieve cost savings, and lead the company to profitability.
"I'm thrilled to be joining The RealReal at such a pivotal time for the brand," said Koryl. "As the leader in luxury resale and as the pioneer in transforming the consignment experience, The RealReal has significant opportunity to capture even more market share in the quickly evolving and fast-growing resale industry. I look forward to working with this innovative, cutting-edge team to continue growing the circular economy and driving efficiencies to fast track profitability."
Co-Interim CEOs, Rati Sahi Levesque and Robert Julian, assumed their interim positions in June 2022. Effective February 6, 2023, Levesque will continue as President and Chief Operating Officer leading the company's operational strategies, and Julian will continue as Chief Financial Officer leading the company's profitability initiatives.
"On behalf of the Board, I would like to thank Rati and Robert for their outstanding leadership as Co-Interim CEOs during this transitional period. I look forward to their continued contributions to The RealReal and seeing this team of impressive leaders drive the company forward," said Rob Krolik.
PVH Names President of Calvin Klein Americas
PVH Corp. announced the appointment of Donald Kohler as President, Calvin Klein Americas. Kohler will join the company on March 13, 2023, to lead the regional Calvin Klein business, and will report to Stefan Larsson, CEO of PVH Corp.
Kohler joins PVH and Calvin Klein with three decades of retail leadership experience. Over the past 15 years, he has led the Americas region for global brands including Burberry, Salvatore Ferragamo and Diesel. His expertise spans direct-to-consumer and third-party driven business models including owned and operated retail, wholesale, franchise and licensing, and e-commerce across the luxury, premium and specialty segments.
Mr. Larsson said, "As we continue to build the right team to execute our PVH+ Plan, I am excited to have a strong operator like Donald join PVH to lead our Calvin Klein business in the Americas. His unique experience as one of the key leaders responsible for the successful transformation of Burberry globally and in North America, together with his broad sector experience, will be critical in helping us connect Calvin Klein closer to the consumer in the Americas than any time before. Donald has deep operational experience in critical areas such as product, consumer engagement, and omni-channel marketplace execution. He will be an important business partner to Eva Serrano and her Global Calvin Klein brand team, and they will work closely together to unlock the full potential of Calvin Klein in the Americas.
Mr. Kohler said, "I'm thrilled to join PVH's leadership for the Americas at such a pivotal moment for the company. Iconic global brands like Calvin Klein are rare, and to be part of creating Calvin Klein's next chapter of growth here in the Americas is a career-defining opportunity. I look forward to working with Stefan, Eva and the Calvin Klein teams to deliver for our consumers who have a deep love for the Calvin Klein brand."
Mr. Larsson added, "We continue to put the pieces in place to execute the PVH+ Plan, and I'm pleased with our progress in building the team to drive long-term growth and value creation. With Eva and Donald providing brand and regional leadership for Calvin Klein, we will redouble our efforts to unlock our opportunity in the Americas and the full power of our iconic brands around the globe. We are in the process of identifying a strong regional leader for TOMMY HILFIGER in the Americas to help complete the team to revitalize every aspect of our business in this region."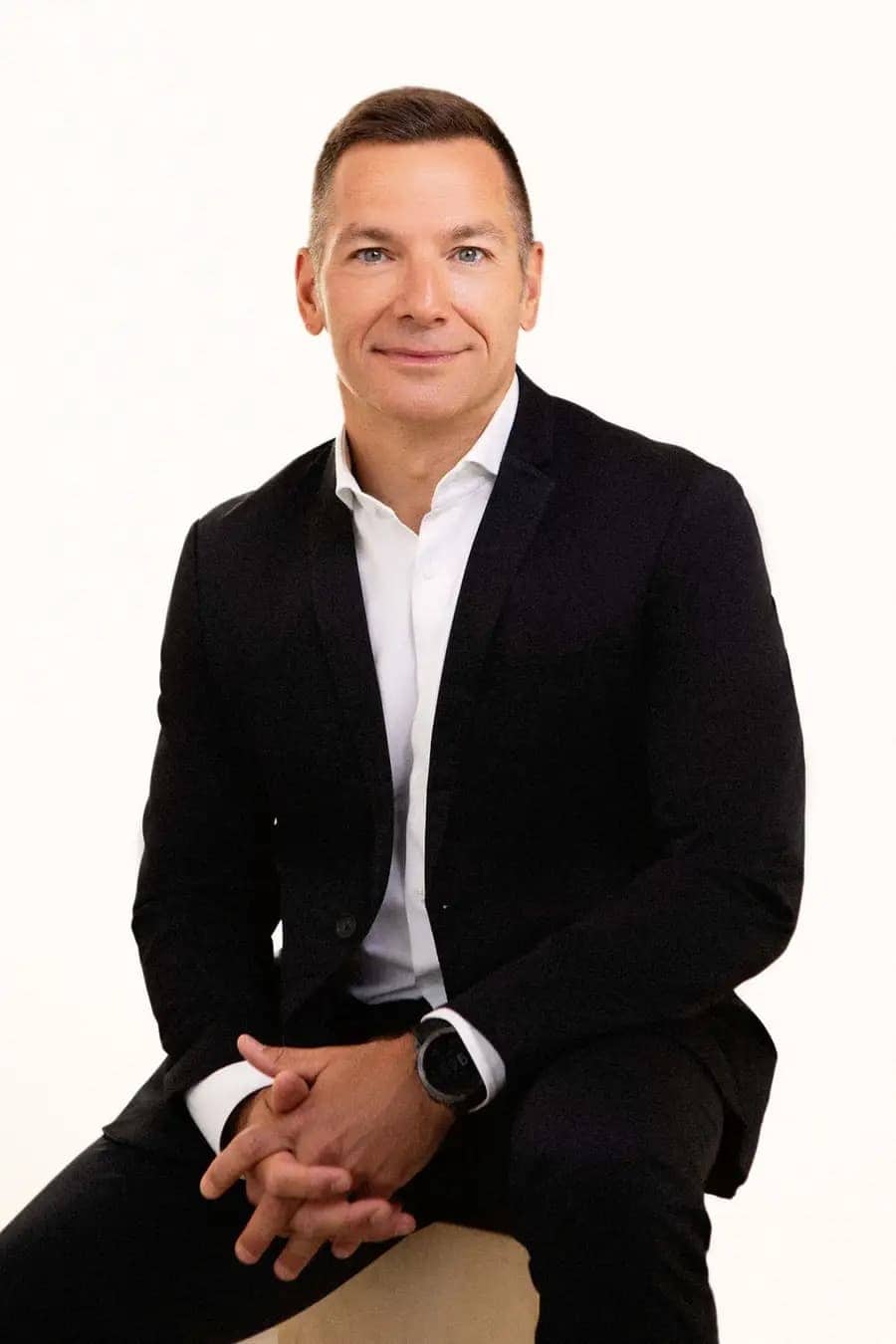 Capri Holdings Appoints Cedric Wilmotte CEO of Michael Kors
Capri Holdings Limited announced that Mr. Cedric Wilmotte will be appointed Chief Executive Officer of the Michael Kors brand effective April 3, 2023.
Mr. Wilmotte recently served as the interim Chief Executive Officer for Versace from January through September 2022 and is currently Versace's Chief Operating Officer. Prior to his time at Versace, Mr. Wilmotte led the Michael Kors EMEA business from its inception in 2008 through 2021. During his tenure as President of Michael Kors EMEA, Mr. Wilmotte was responsible for Michael Kors' significant growth in the region. Before joining Michael Kors, Mr. Wilmotte held senior leadership positions at Marc Jacobs in Paris from 2004 to 2008 and at Donna Karan in New York, London and Milan from 1998 to 2004.
John D. Idol, Chairman and Chief Executive Officer of Capri Holdings said, "I am thrilled to welcome Cedric back to the Michael Kors team as our new Chief Executive Officer. Cedric is a strong leader with extensive retail and merchandising experience and has a deep understanding of the Michael Kors brand and consumer."
Mr. Idol continued, "Cedric has proven himself to be a versatile leader within our group, having achieved great success at both Michael Kors and Versace. The Board, Michael and I are confident that the Michael Kors brand will benefit tremendously from Cedric's leadership, which will help to further accelerate our strategic initiatives. Cedric's appointment ensures that we have three experienced and talented CEOs at each of our luxury fashion brands."
Michael Kors, Chief Creative Officer said, "Cedric shares in my vision for the brand and I am excited to welcome him back to Michael Kors. I look forward to working with him again as we continue to grow our company globally."
"I am excited to lead the Michael Kors brand as Chief Executive Officer," said Cedric Wilmotte. "Having been a part of the Michael Kors family for almost 15 years, I have a special and personal connection to our brand, our employees and our customers. I look forward to partnering with Michael, the strong leadership team and all of our valued employees around the world to execute on our strategic vision and drive future growth."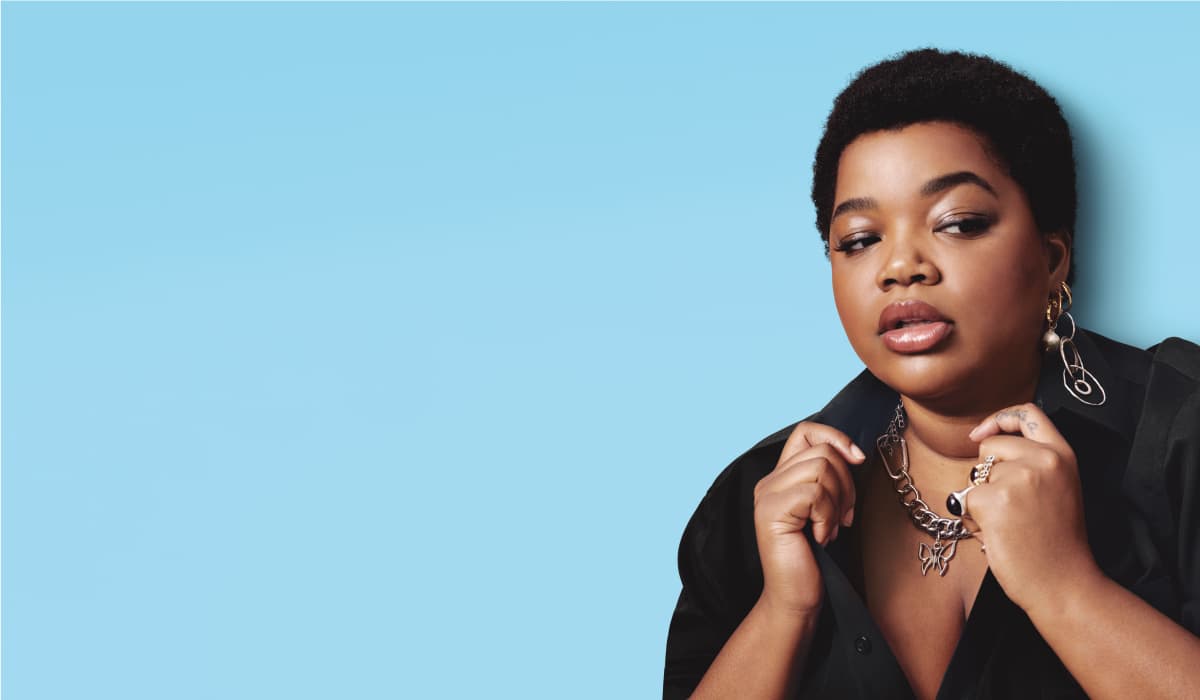 Target's Second Future Collective with Gabriella Karefa-Johnson
The Future Collective brand debuted in September 2022 with Kahlana Barfield Brown. The collection ran through January 2023.
Launched in January 2023, the latest collection is co-designed in partnership with Gabriella Karefa-Johnson, a New York City-based fashion editor and stylist who is transforming the fashion industry with her distinctive point of view.
The Future Collective with Gabriella Karefa-Johnson collection celebrates individual style while bringing Gabriella's maximalist fashion aesthetic to the forefront.
Future Collective with Gabriella Karefa-Johnson is one of the many ways Target continues to support and partner with Black entrepreneurs, creators and designers, further advancing our Racial Equity Action and Change (REACH) commitment.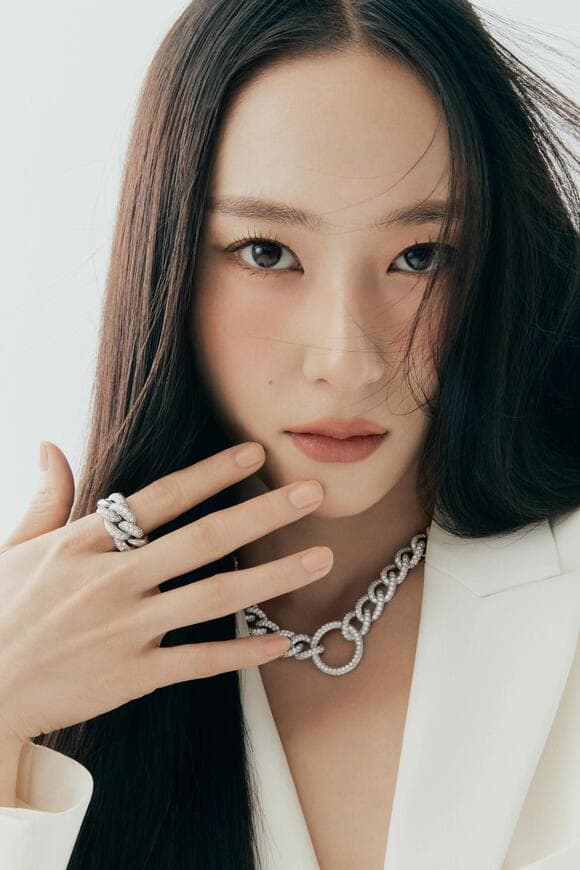 Pomellato Announced Krystal as Brand Ambassador
Pomellato, the Kering Milan-based jewelry brand, announced its first Korean ambassador with Korean-American singer and actress Krystal.
Chrystal Soo Jung, professionally known as Krystal, based in South Korea, debuted in 2009 as a member of the South Korean girl group f(x) and has further participated in SM Entertainment's project group SM the Ballad.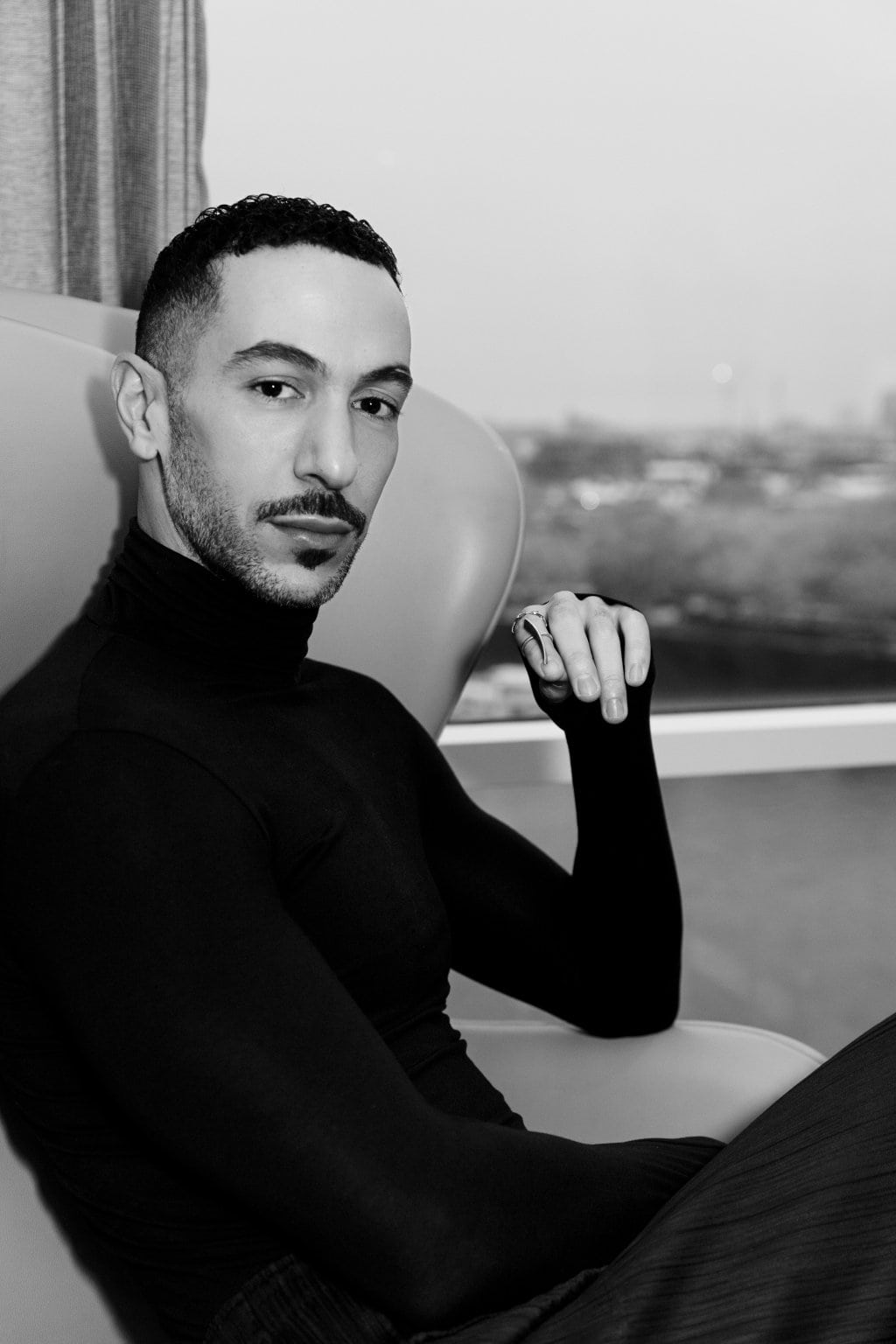 Youssef Marquis Launched a Namesake Communications Agency
Youssef Marquis, recently Louis Vuitton's fashion communications director, is setting up a namesake agency Marquis with support from LVMH.
"So proud and excited to announce the launch of Marquis, a namesake agency specializing in communications, celebrity relations & image consulting for brands and talents across the fashion and luxury fields – built with the support of the LVMH group." – Youssef Marquis.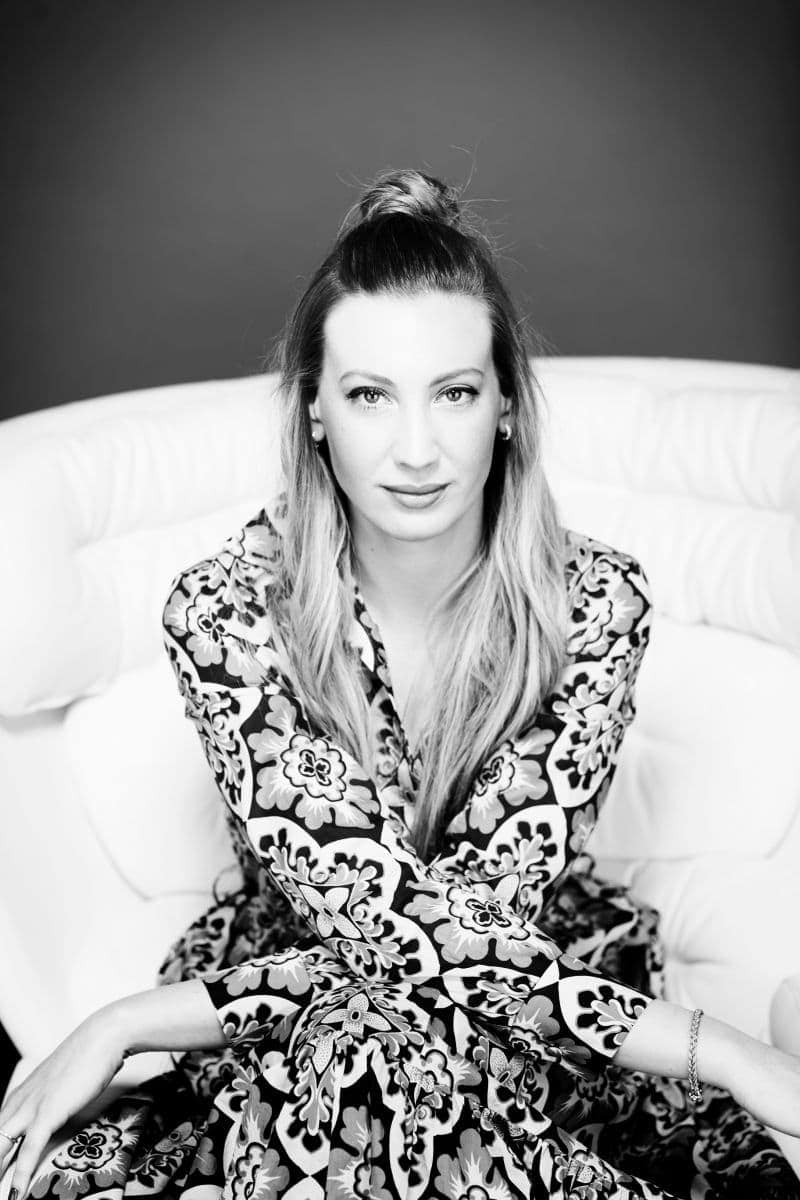 Casadei Announced Arianna Casadei General Manager

Arianna Casadei is the new General Manager of Casadei. The granddaughter of Quinto e Flora Casadei, who founded the luxury shoe company in 1958, Arianna Casadei is the daughter of Cesare Casadei, the brand's Creative Director since the Eighties.

In 2012, Arianna officially joined the Casadei's communications and marketing department as the first e-commerce and social media manager. In her role, she accelerated the digitalization of the firm, contributing to the establishment of a solid online business.

In her new role as General Manager of the company, Arianna will be asked to continue grow the business of the brand, embarking on new exciting challenges.

"When I started working in our business 10 years ago" says Arianna Casadei, "I would have never imagined that one day my father would have chosen me to be at the helm of that. It's a huge responsibility, but I'm aware to be lucky enough to be surrounded by an incredible team of loyal and talented individuals that I'm honored to call family".
---