---
Revlon Announces Changes in Finance Leadership
Revlon announced that Victoria Dolan is retiring as the Company's Chief Financial Officer. Ms. Dolan will remain with Revlon until September 30, 2022 to ensure a smooth transition of her responsibilities.
The Company also today announced that Matt Kvarda, Managing Director at Alvarez & Marsal, will join as interim CFO, effective October 1. Mr. Kvarda will report directly to Debra Perelman, Revlon's Chief Executive Officer.
"I want to thank Victoria for her tremendous dedication and numerous contributions over the past four years as part of our team and I wish her all the best in retirement," Ms. Perelman said. "We are fortunate to have Matt on board and look forward to working closely with him to drive forward the restructuring process in the months to come."
In his nearly 30 years of experience, Mr. Kvarda has served in interim leadership roles at numerous companies including as interim CFO at TEAM, Inc. and interim CFO at Jacuzzi Brands. Since joining A&M in 2004, he has led all aspects of the accounting and finance process. Prior to joining A&M, Mr. Kvarda was a Senior Director at KPMG LLP and also previously held leadership positions at Arthur Andersen & Co. and Bank of America.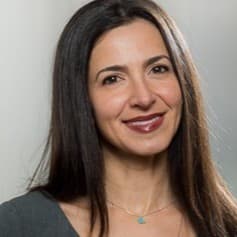 Michelle Kluz named CEO of Stila Cosmetics
Stila Cosmetics announced today that an independent manager has been appointed to help guide the company and it has hired renowned industry executive and strategist Michelle Kluz as Chief Executive Officer.
Kevin J. Carey, Senior Counsel in Hogan Lovells' Corporate and Finance practice group, will serve as manager of Stila Styles, LLC and will be responsible to guide Stila leadership to set a course that will be in the best interest of its highly valued employees, business partners and customers. Carey brings extensive experience in corporate matters with a reputation for achieving outcomes trusted by all parties.
"Michelle brings to Stila a track record that includes leading an established $1B global retailer, building and scaling a business from the ground up, and reinvigorating an iconic fitness brand. Michelle has effectively repositioned a company by building a multi-unit franchise model, driving the annual budget process, establishing operational excellence and ultimately delivering a successful majority sale," Carey said. "Michelle has all the savvy and requisite skills to take Stila to a very bright future."
In recent years, Kluz has been a successful entrepreneur and independent advisor. Her experience includes helping to scale AWH (Ascend Wellness Holdings, a leading multi-state cannabis operator) as interim CEO of Retail. In 2018, she served as interim CEO of Tough Mudder Bootcamps upon the founder's exit, turning it into a successful franchise. Michelle was previously the CEO of Pure Barre, the world's largest barre brand, as well as CEO of BBRC in Sydney, Australia, a $1B conglomerate of six brands in accessories, intimate apparel and home goods. In 2017, she founded Urban Savage, a global luxury activewear brand.
"Stila's innovative yet approachable products and commitment to authenticity matches my passion for consumer-centric brands," said Kluz. "I am incredibly excited and energized to work with the exceptional employees at Stila, as well as the company's business partners, to ensure we continue to inspire and deliver sophisticated and accessible products to our loyal customer base, expanding our reach, including through key retailer partnerships." Kluz added, "With Kevin's impeccable credentials and sterling reputation, I know he will help guide me and Stila leadership to set a course that will be in the best interest of its highly valued employees, business partners and customers."
Cliff Fleiser Joins Salvatore Ferragamo
Cliff Fleiser joined Salvatore Ferragamo as Senior Vice President, Marketing & Communications.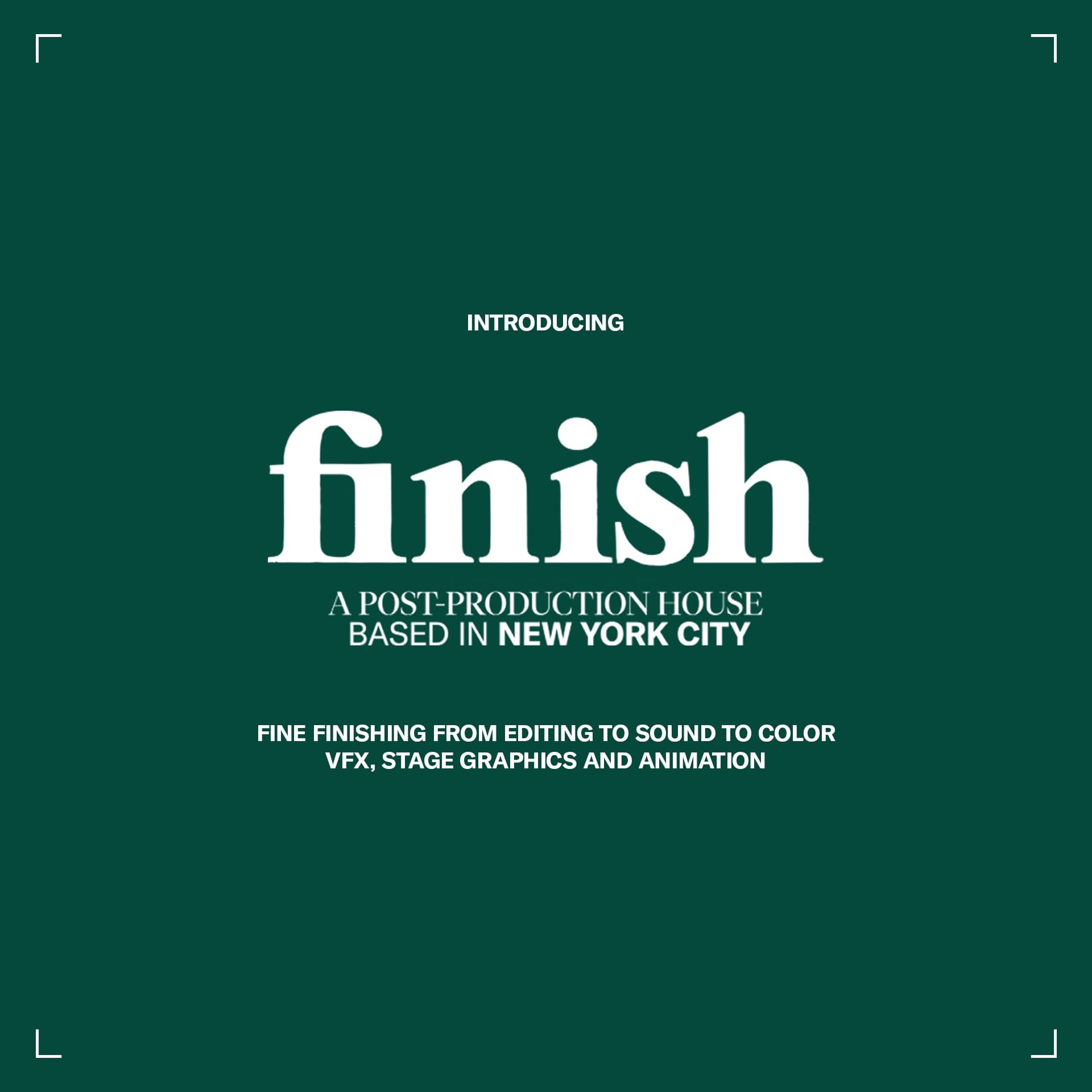 Matte Projects announces the launch of Finish
Matte Projects announces the launch of Finish, a new post-production house based in NYC working on visuals across industries.
Finish works with a best-in-class staff of in-house editors, colorists, and project managers, as well as a global network of animators, designers, and other specialty studios to be an end-to-end solution for brands' post endeavors.
Finish will offer the following services for brands across Fashion, Luxury, Lifestyle, Wellness, Technology, Innovation, Hospitality, Beverage, Film and Episodic genres: Edit + Finish, VFX + Animation, Sound Design + Mix, Color, & Stage Graphics.
For more information, please visit: finish.house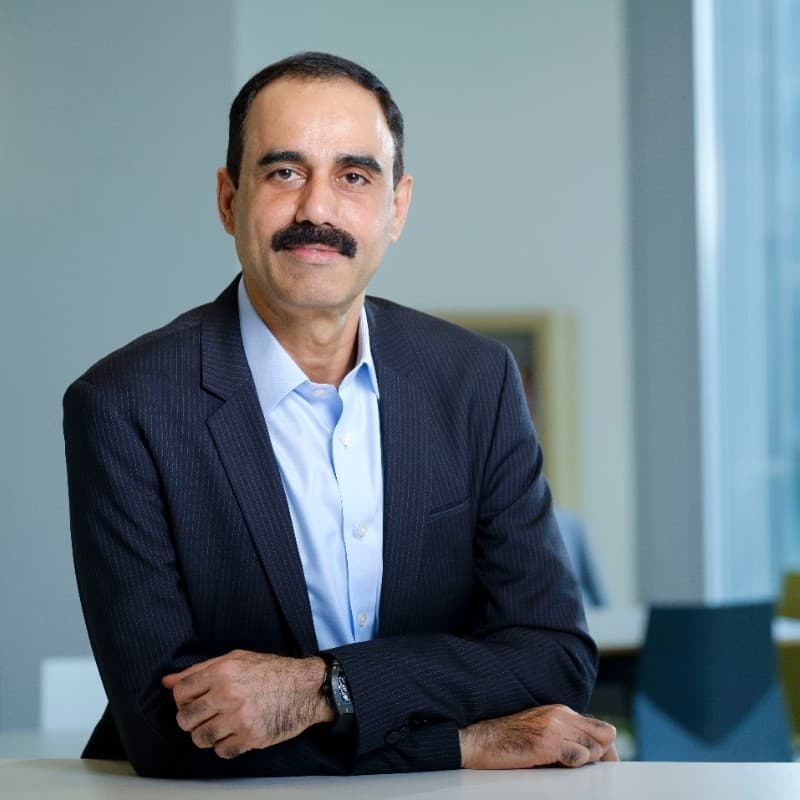 PVH Corp Appoints Ajay Bhalla to Its Board of Directors
PVH Corp. announced the appointment of Ajay Bhalla, President, Cyber & Intelligence at Mastercard International, to its Board of Directors. His appointment is part of the Board's on-going refreshment process, which is bringing together business leaders with a diverse range of experiences, backgrounds and perspectives to support the PVH+ Plan. PVH+ is the Company's multi-year strategy to accelerate growth by building on PVH's core strengths and connect Calvin Klein and TOMMY HILFIGER, its iconic global brands, closer to the consumer than ever before. In connection with Mr. Bhalla's appointment, the number of directors constituting the full Board will be increased to 12.
Stefan Larsson, PVH's Chief Executive Officer, said: "Ajay brings deep digital commerce and cybersecurity expertise and he leads a fast-growing global business. His unique knowledge and experience, connecting consumer, commerce and technology, will be especially valuable in supporting the digital components of the PVH+ strategy."
As President of Mastercard's Cyber & Intelligence organization, Mr. Bhalla is responsible for advancing trust across Mastercard's brand, products, services and digital ecosystem. He has been with Mastercard for over 20 years, holding various global leadership positions of increasing responsibility.
"We are pleased to welcome Ajay to PVH's Board of Directors. Along with his extensive track record of success as a solutions-oriented innovator, and touching nearly every aspect of Mastercard's business, he is committed to supporting Mastercard's environmental, social and governance efforts, in line with PVH's purpose to drive fashion forward for good," said Michael Calbert, PVH Board Chair.
Mr. Bhalla commented: "It's an honor to join PVH's Board of Directors at this important time for the Company and the industry, and to be part of a values-led company with two of the world's most iconic global brands, Calvin Klein and TOMMY HILFIGER."
At Mastercard, Mr. Bhalla is also a member of both Mastercard's Executive Leadership Team and its Management Committee. In addition, he serves as a Senior Fellow at The Fletcher School at Tufts University and as a Science Fellow at Massachusetts Institute of Technology(MIT), and is an Executive in Residence at Oxford University. He also is a strategic advisor to the World Economic Forum, serving on the Executive Steering Committee for Digital Trustand as a Co-Chair of the Global Council on Cybersecurity.
Son Heung-min Becomes Calvin Klein Brand Ambassador
South Korean football star, Son Heung-min, is the new Calvin Klein Underwear ambassador for South Korea. Son Heung-Min is Captain of his national team and Premier League top scorer.
"As a longtime fan of the brand, I'm thrilled to be representing Calvin Klein Underwear in my home country. Calvin Klein products have had a special place in my wardrobe for years, so our partnership is a natural fit. Like so many people around the world, I am constantly inspired by the brand's iconic campaigns, so to be the face of one is both exciting and surreal." said Heung-min.
The brand plans to feature Heung-min in new products crafted out of recycled materials and feature the house's signature embossed logos. The star athlete will make his debut with an exclusive campaign featuring the Fall '22 collection, and will join alongside fellow South Korean Jennie from BLACKPINK in this ambassadorship role. Both the full campaign featuring Heung-min and the collection will launch at the end of this month.
Recently, Son Heung-min was appointed as ambassador for luxury fashion house Burberry. Prior to that he endorsed accessories brand Tumi. He also released an eyewear collection with South Korean brand Gentle Monster.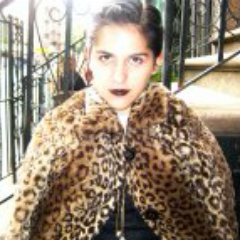 Steff Yotka Departed Vogue
Global director of social media Steff Yotka last day at Vogue was July 29th. She had been with Vogue since 2015.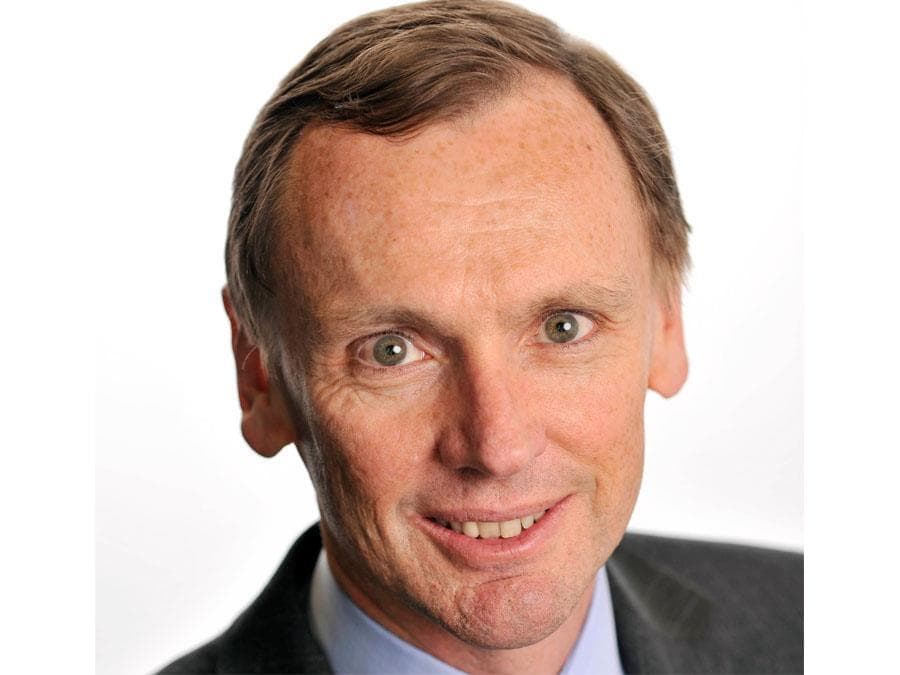 Burberry Announced Alan Stewart to Board
Burberry Group is pleased to announce that Alan Stewart has been appointed to the Board as a Non-Executive Director and member of the Audit and Nomination committees, with effect from 1 September 2022.
The Company also announces that Matthew Key will be retiring as a Non-Executive Director at the Annual General Meeting in July 2023, following completion of 9 years' service. It is anticipated that Alan will replace Matthew as Audit Committee Chair at that time.
Alan is a Non-Executive Director on the boards of Diageo plc and Reckitt Benckiser Group plc where he chairs the Audit Committee and the Remuneration Committee respectively. He was previously a Non-Executive Director and Audit Committee chair of Games Workshop Group plc from 1996 to 2009.
In his executive career, Alan was Chief Financial Officer of Tesco PLC from 2014 to 2021, where he played an instrumental role in the financial transformation of the business. From 2010 to 2014, Alan was Chief Financial Officer of Marks & Spencer PLC prior to which he also served as Chief Financial Officer of AWAS, Group Finance Director of WH Smith PLC and CEO and CFO of Thomas Cook Holdings. He is a Chartered Accountant having qualified with Deloitte.
Alan was a founder member of the Accounting 4 Sustainability CFO network which he chaired for four years until his retirement in 2021 and is a member of Chapter Zero.
Gerry Murphy, Chair, said: "Alan is a highly experienced Chief Financial Officer and Non-Executive Director of major international public companies. We are delighted that he has accepted our invitation to join the Burberry board."
"I would like to take this opportunity to thank Matthew for his outstanding service to Burberry. The Board and I look forward to his continuing counsel and leadership of the Audit Committee over the coming months"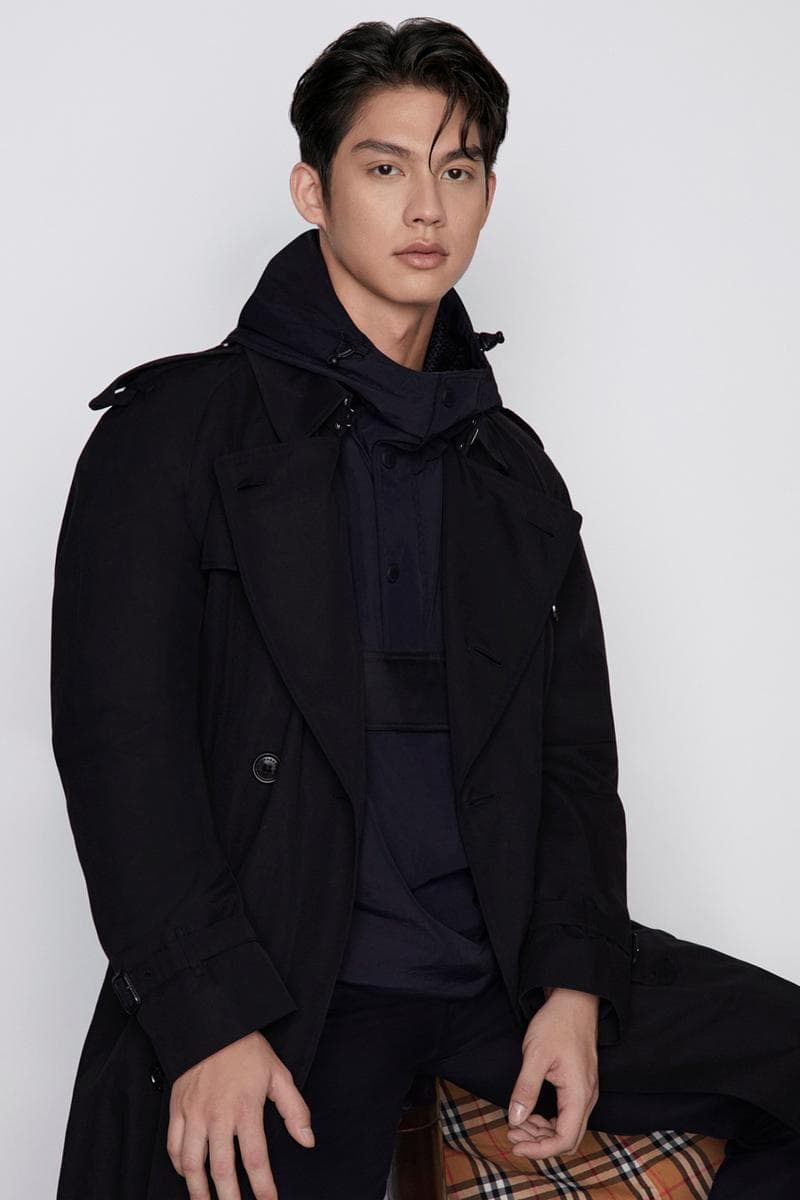 Burberry Announced Bright Vachirawit as New Brand Ambassador
Burberry welcomed Thai actor and singer Bright Vachirawit as their newest brand ambassador.
'I am honoured to join the Burberry family as a brand ambassador. I have always admired their brand values and work to support communities. I am really excited to work so closely with the house and to bring its new creations to life.' – Bright Vachirawit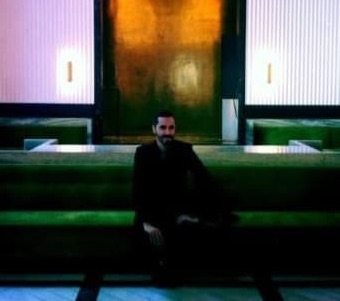 Former Givenchy designer Alexander Morgado joins Chanel
Virginie Viard has added a notable talent to her Chanel design team. A veteran of Givenchy Alexandre Morgado has joined the Chanel team for special projects, including VIP dressing.
Alexandre Morgado most recently held the position of head of design for haute couture, celebrities, and special projects at Givenchy. He joined the LVMH Moët Hennessy Louis Vuitton-owned fashion brand in 2013.
Givenchy reorganized the teams following the departure of Alexandre Morgado and engaged Susanna Venegas. Venegas previous experience working in haute couture and ready-to-wear has been with John Galliano at Maison Margiela and Dior.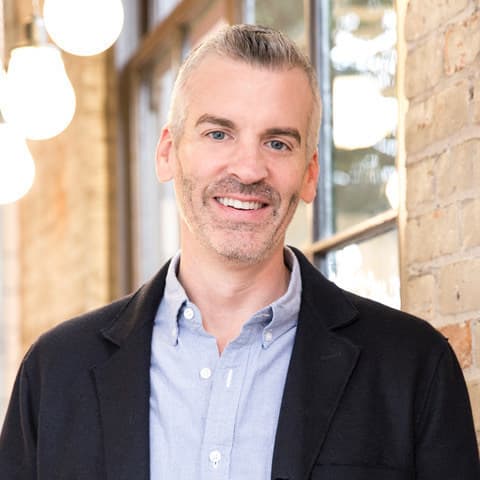 Ryan Ross Appointed President Of Neiman Marcus Brand
Neiman Marcus Group announced the appointment of Ryan Ross as President of Neiman Marcus effective Aug. 15, 2022.
The new dedicated brand role is established to fuel acceleration by strengthening the brand and customer experience. Ross will report to Geoffroy van Raemdonck, Chief Executive Officer, NMG, who remains committed to driving momentum for Neiman Marcus Group, partnering with leaders across the business to Make Life Extraordinary for customers, luxury brand partners and associates.
"Ryan is a values-driven leader with a proven track record of achieving rapid growth and optimizing customer-centric experiences," said van Raemdonck. "This new role represents the next step in our Revolutionizing Luxury Experiences strategy, and we're confident that an esteemed omnichannel retail leader like Ryan further positions Neiman Marcus for sustainable growth."
Ross was previously President of Williams Sonoma, where he was responsible for driving integrated channel strategies, customer growth and evolving the relevancy of the brands. He previously held the position of EVP Marketing and Digital at HSN through the company's acquisition by QVC. He also held leadership positions at Harrods, Pottery Barn and Gap, Inc.
"Neiman Marcus is the pinnacle of luxury and maintains the strongest customer relationships in the industry," said Ross. "I look forward to working with a talented team of integrated luxury retail experts to create exceptional experiences for our customers, brand partners and associates."
Lana Todorovich, President and Chief Merchandising Officer, Neiman Marcus, remains in her current role reporting to Ross. There will be no change to how Neiman Marcus manages the important relationships with brand partners. Todorovich leads merchandising and buying for Neiman Marcus, architecting a best-in-class brand portfolio with fashion at the heart of the business, as well as creating immersive retail-tainment experiences and curated assortments for customers. She and van Raemdonck will continue working together closely to cultivate the industry's leading luxury brand partnerships.
In addition, David Goubert, Chief Customer Officer, Neiman Marcus, will depart the company and pursue personal interests, including his passion for social impact businesses. In his more than three years at NMG, Goubert led Neiman Marcus through tremendous industry changes.
"David has helped lead us through a significant transformation, establishing a strong roadmap and a dynamic team fueling future success," stated van Raemdonck. "His leadership inspired a culture of trust, ambition and respect across teams – all of which reinforced a successful brand strategy with luxury relationships at its core. We're grateful for David's contributions to Neiman Marcus and wish him well in his next chapter."
NMG has experienced continued acceleration and great results from its growth strategy. The Company surpassed pre-COVID benchmarks throughout 2022, and strong performance is attributed, in part, to a committed luxury customer base. The appointment of Ross as President of Neiman Marcus comes after the company recently announced $500 million investments in technology and supply chain.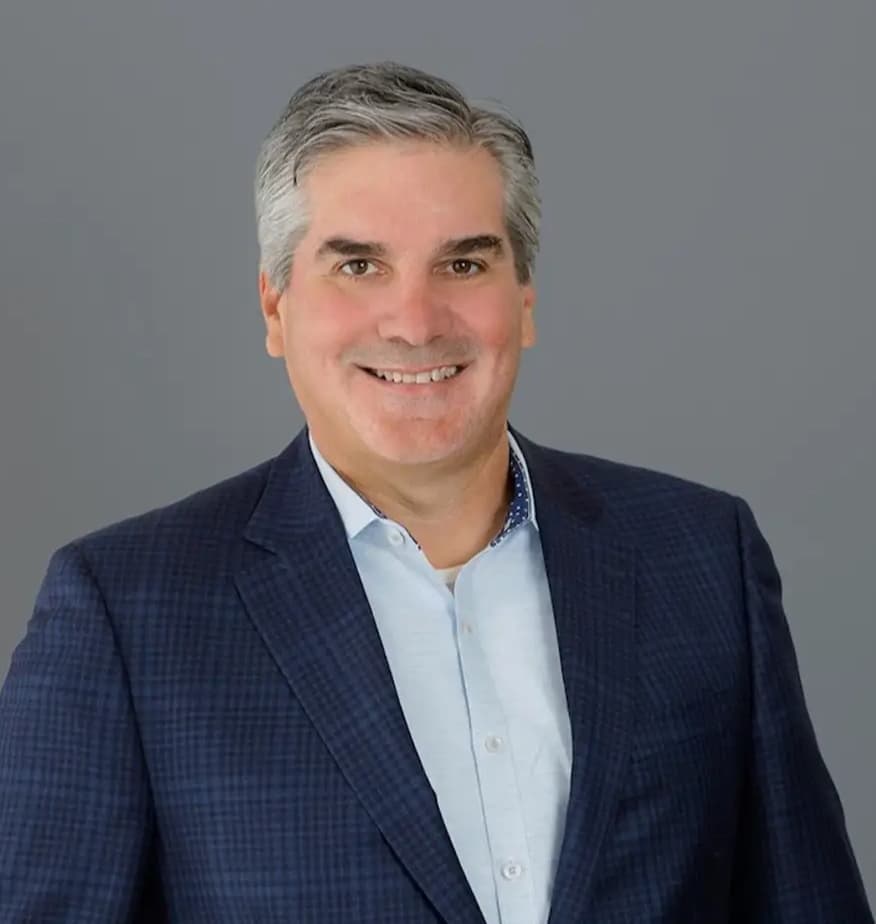 Tapestry, Inc. Announced Retirement of COO Tom Glaser; Scott Roe Appointed to Dual Role of CFO & COO
Tapestry, Inc, a leading New York-based house of modern luxury accessories and lifestyle brands including Coach, Kate Spade, and Stuart Weitzman, announced that Tom Glaser, 61, the Company's Chief Operations Officer, has decided to retire. To ensure a seamless transition, he will remain with the Company until October 1st. Effective immediately, and in keeping with Tapestry's succession planning, Scott Roe, who has been Chief Financial Officer since June 2021, will take on additional responsibility as Chief Operating Officer.
In this newly created dual role, Scott will continue to lead the finance organization while expanding his scope to include oversight of operations across Tapestry's multi-brand platform, including Supply Chain and Information Technology. As part of these changes, the Company's Chief Executive Officer, Joanne Crevoiserat, will assume direct oversight of Tapestry's Strategy and Consumer Insights team, which formerly reported to Scott Roe.
"During his tenure, Tom has played an important role in the execution of our Acceleration Program and our ability to successfully navigate the effects of the pandemic. He leaves us with a solid foundation in place and a strong team of tenured leaders. We thank him for his many contributions and wish him all the best in his retirement," said Joanne Crevoiserat, Chief Executive Officer of Tapestry, Inc. "At this same time, I am delighted to announce the appointment of Scott, a seasoned industry executive with more than 30 years of retail finance and operations experience, to the dual role of Chief Financial Officer and Chief Operating Officer. Since Scott joined Tapestry in June 2021, he has been a great partner to me and has a unique and unparalleled understanding of multi-brand companies. I am very confident that Scott, together with our talented teams, will continue to optimize our robust operating platform as we move forward."
Tom Glaser added, "It has been a privilege to be part of Tapestry over the last three years, and to partner with such an amazing group of people. I am proud of our significant progress, and I look forward to following the Company's success in the years ahead."
"Tapestry is an exceptional company with iconic global brands and a disciplined focus on delivering results", said Scott Roe. "I'm excited about my new, expanded role, and the opportunity to drive continued growth and profitability for the Company."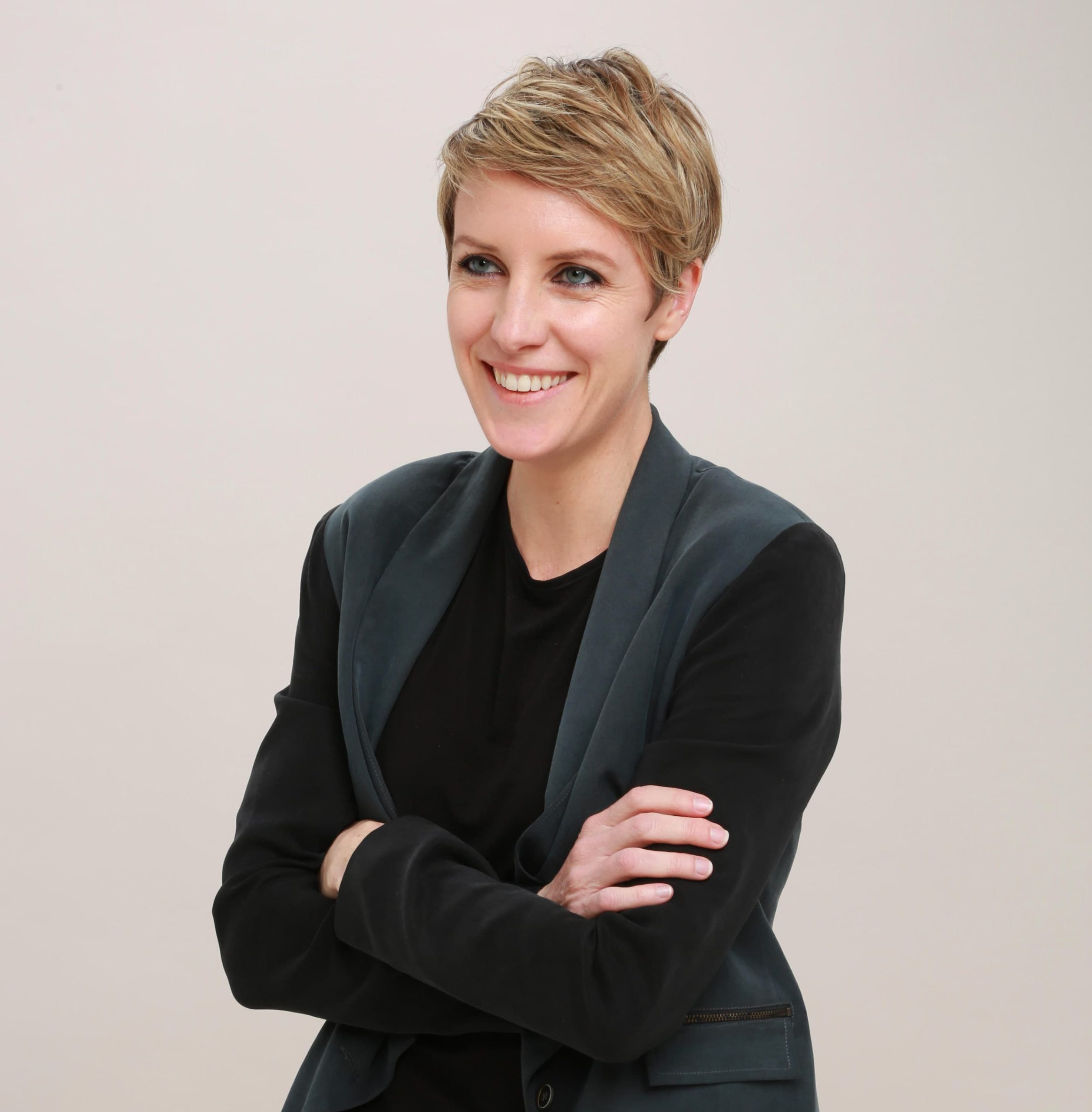 thredUP Names Noelle Sadler Chief Marketing Officer
thredUP, one of the largest online resale platforms for women's and kids' apparel, shoes, and accessories, today announced that Noelle Sadler has joined the company as its chief marketing officer (CMO). As thredUP sharpens its focus on inspiring a new generation of consumers to think secondhand first by capturing the mindshare of younger generations, Sadler will apply her expertise in ecommerce marketing and merchandising to secondhand. She is the company's first dedicated CMO in nearly five years and will report to thredUP President Anthony Marino, who previously oversaw marketing.
"thredUP has made great strides towards our mission of inspiring a new generation of consumers to think secondhand first. As we continue to shift consumer preference from new to used, it's imperative that we make shopping second hand as easy as possible and provide a delightful experience for the next generation of thrifters," said Anthony Marino, President at thredUP. "Resale is taking hold of the modern shopper, and Noelle's expertise will help enhance the customer experience and in turn fuel growth among young buyers."
Sadler joins thredUP from online fashion retailer Lulus, where she most recently served as CMO. Previously, she held several marketing leadership roles at MAC Cosmetics and co founded Retold Recycling, a subscription-based clothing clean out service. Sadler has a Master's degree in Business Administration from IESE Business School, a Certificate in Sustainable Business Strategy from Harvard Business School Online, and a Bachelor's degree in Fine Arts in Film & Television Production from New York University.
"thredUP is undeniably changing the way the world shops and I'm eager to further the company's mission. My expertise is deeply rooted in consumer marketing and merchandising, while my passion closely aligns with sustainability and reducing fashion waste," said Sadler. "As a thredUP customer, I'm thrilled to have the opportunity to use my marketing expertise to drive awareness of the mission and enhance the customer experience and build brand loyalty. I look forward to building on the incredible work thredUP and its marketing team have already achieved."
---