Bottega Veneta Opens A New Store In New York On Greene Street
Bottega Veneta has opened a new permanent store in New York at 101 Greene Street in SoHo
This is the house's second store in New York, the other located on Madison Ave. The new store spans 3000-square-feet and features Mahogany exterior facade coated with a layer of resin to create a liquid effect. The Interior features original masonry parts covered with a layer of resin Textured white walls inspired by the traditional Marmorino finish which are hand-applied and sealed, then finished with a thick glossy resin.
The Soho store includes custom furniture and fixtures specifically designed for the environment; One-of-a-kind custom blend flooring featuring a mix of stones and resin, handmade by Italian craftsmen and hand-applied layer by layer. Hand-cast glass shelving and hanging rails produced by Venetian artisans, Vetrereria Resanese. Furniture crafted from folded aluminum and designed by Vanderbke Andreu. Mirror frames in volcanic glaze made by Italian artisans from Saffi workshops. Custom seating by Kassl Editions. Glass brick racks, new track light concept, and exposed ceilings. There is even a VIP room separated from the rest of the store by glass brick wall that lets in light from the skylight.
Artwork featured throughout the store includes collaborations with local talents such as Vonnegut/Kraft, Brooklyn-based wood artisans who provided all the wooden elements (shoe fixtures, entry door handles, and armature for the signage).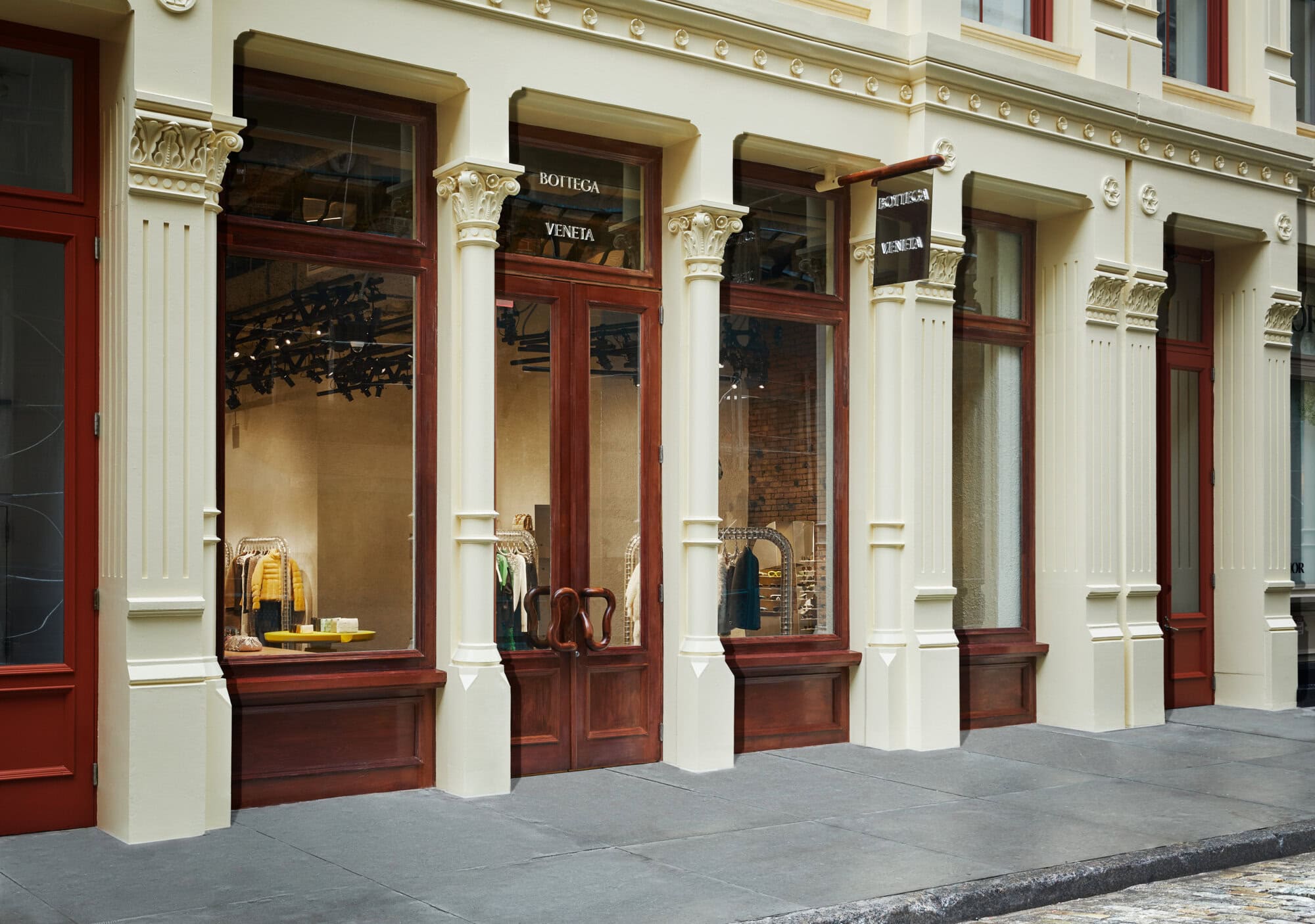 ---