---
Bottega Veneta creative director Daniel Lee teams once again with art director Edward Quarmby and photographer Tyrone Lebon to showcase the labels bold luxury in the house's latest Pre-Spring 2019 ad campaign.
For the creative's first outing, Lee's fall 2019 campaign, Bottega Veneta leveraged a prop of a gold plated Lamborghini dangling from a crane as a backdrop. Here the trio continues to play with props added an oversized gold chain. The campaign exemplifies the power of symbolism projecting luxury, power, and texture with the simplest of props while exuding edgy and sexuality via the casting. Lebon is wise enough to empower the sexuality by shooting upwards and leaving Campbell in control of the oversized chain. The oversized gold chain runs through a photographic studio; the space unretouched, instilling tension between environments raw and refined. Joining the campaign is designer Andre Walker becoming a member of Lee's newly formed tribe of cult and beautiful alike.
Bottega Veneta clothes are worn in context, mixed with real characters and live in the moment. They are elevated and everyday and that's what makes them powerful.

– Daniel Lee, Bottega Veneta Creative Director
The real power is in Lee's hands who displays a keen understanding of longer-term storytelling and is building his powerhouse of a brand one link at a time with none of them weak thus far.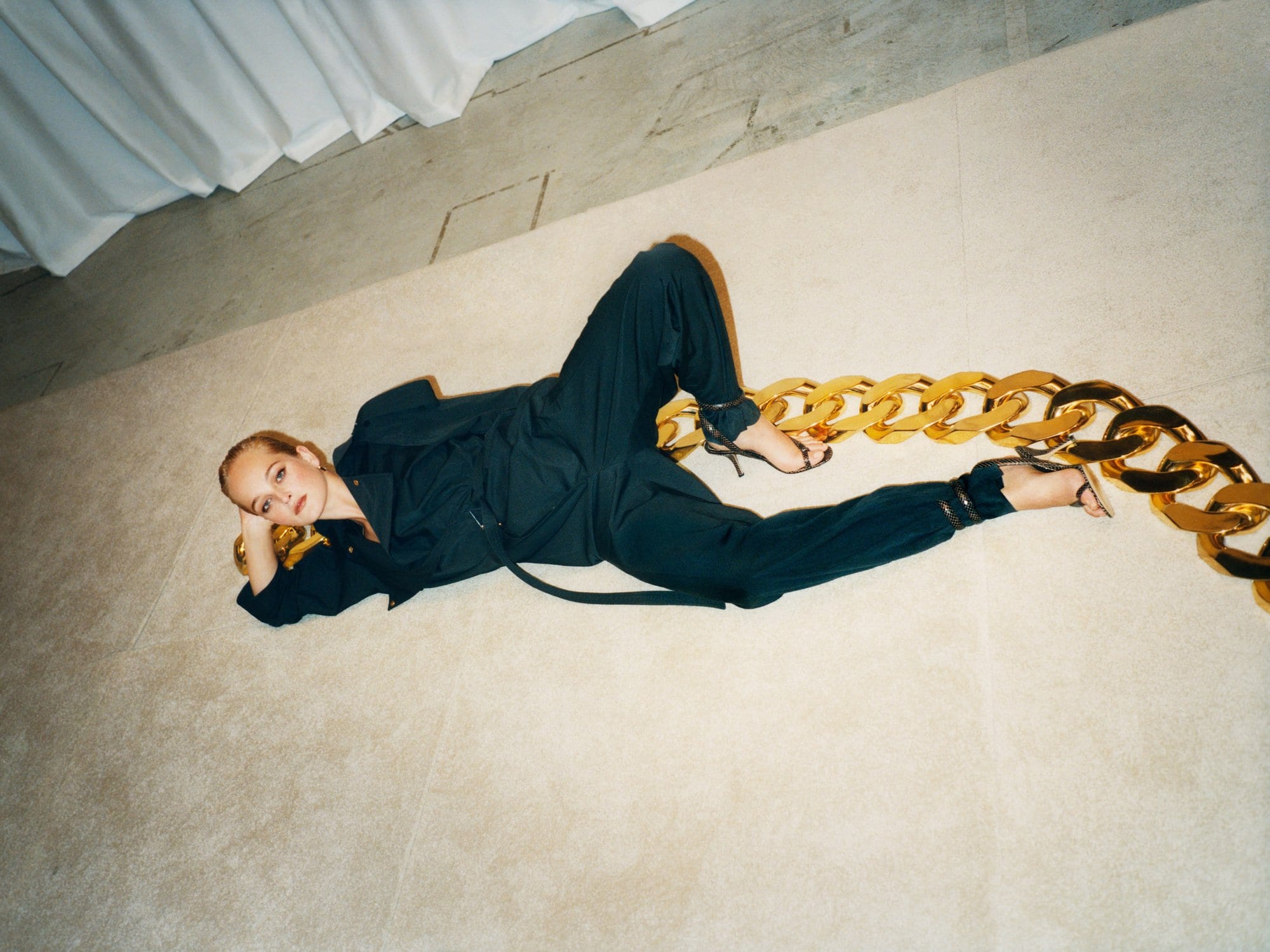 Bottega Veneta Creative Director | Daniel Lee
Creative Director | Edward Quarmby
Photographer | Tyrone Lebon
Models | Anna Ewers, Andre Walker & Jean Campbell
Stylist | Marie Chaix
Hair | Gary Gill
Makeup | Lauren Parsons
Casting Director | Anita Bitton
Set Designer | David White
---