---
Review of Botter Fall 2022 Fashion Show
A Carnival of Color, Creativity and Community
By Anna Ross
The industry has been waiting to see how Parisian designers will address the current situation in Ukraine.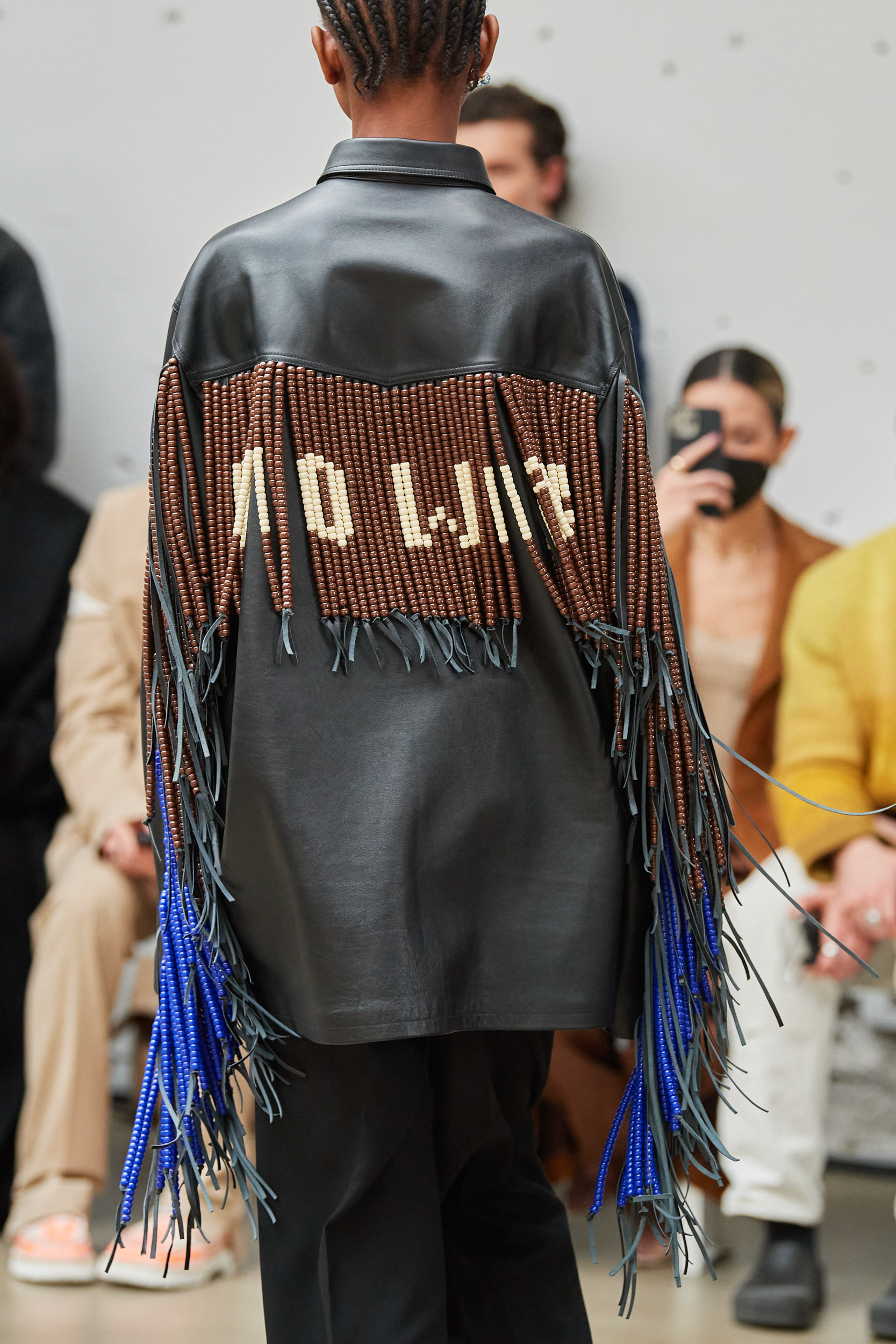 This morning, Botter made their message clear on the closing look of a back panel of a shirt that danced with beads showcasing the words: "NO WAR."
Their starting statement was just as strong, the design duo making a case for the relative frivolity of the fashion fanfare with articulate words we've all been grasping for: "We are living through emotionally charged and surreal times. Times of an impossible war, against democracy, of pandemic, of climate disruption. When such incursions are the new normal, it's easy to think that fashion – style, colour, shape, form – are futile exercises, frivolous and artificial as they are often perceived. We beg to differ."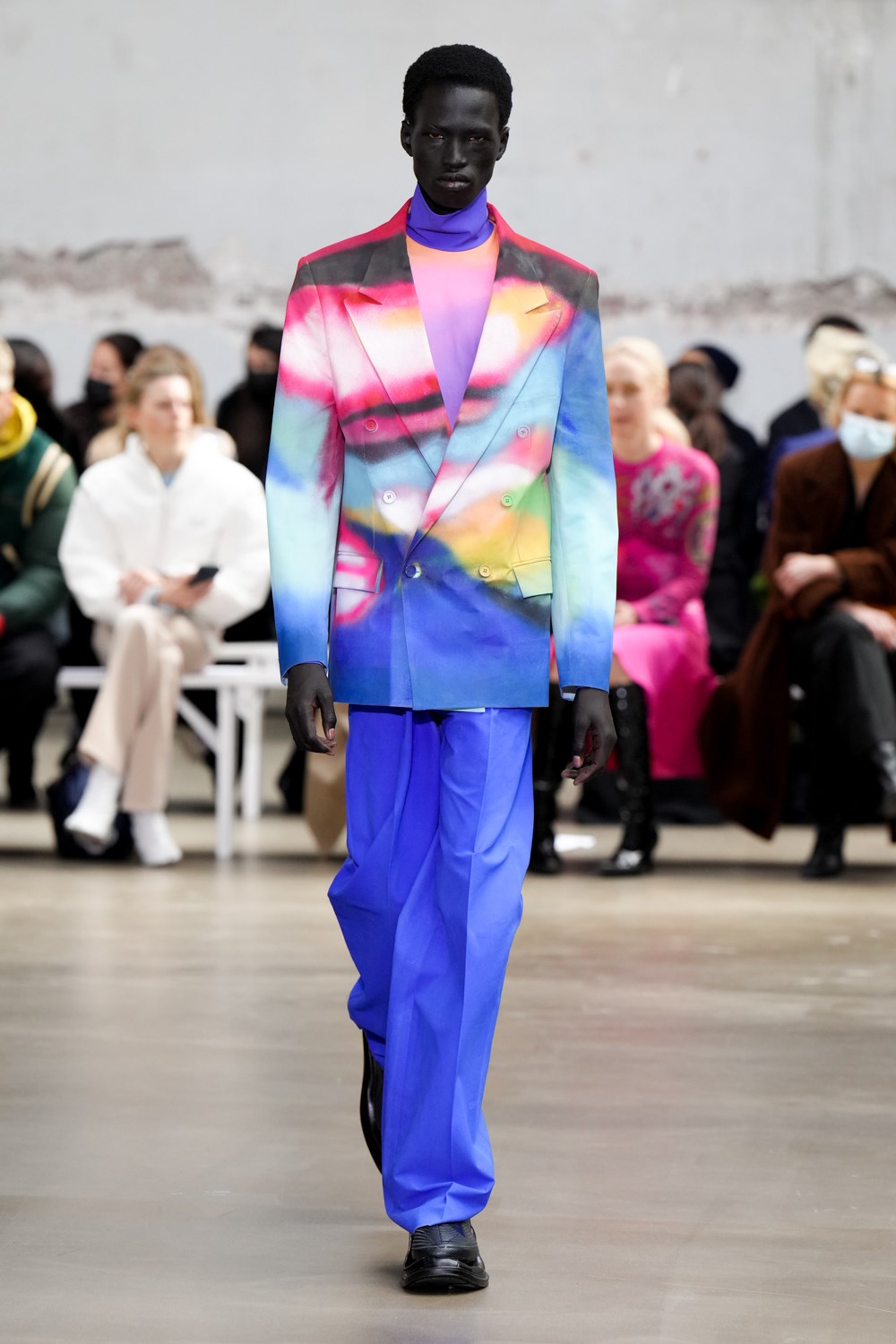 Lisi Herrebrugh and Rushemy Botter's clothes have always been reactionary yet sensitive, with sustainability and society at their heart. Throughout dark times, Botter proved that creativity prevails. Entitled 'Dear Earth', A/W22 drew influences from the founders' Caribbean heritage, paying homage to the beat of the region during carnival via color, telling a story of a time of year "where waves of color and abundance flow over a fundament of daily blues and poverty." What felt like a collection of joyous dopamine-inducing brights suddenly took on more profound, more human meaning in its coloration and symbolism. Beneath the surface, all is not as it seems.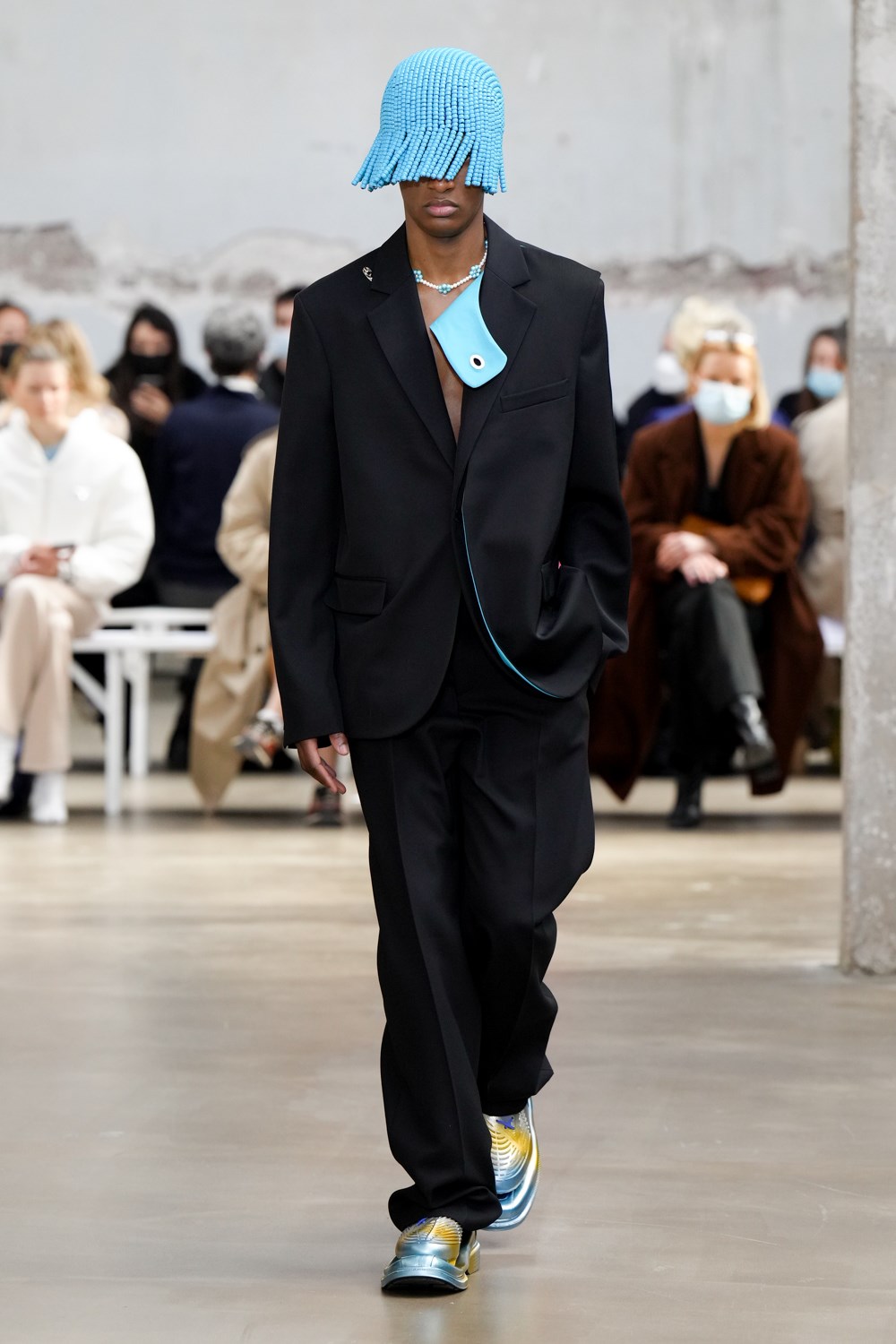 These twists were paralleled in exquisite deconstructed tailoring. This is a trend as old as time, but in Botter's hands felt fresh and exciting, concealing and revealing glimpses of bold brights or sporty contouring reminiscent of basketballs. "
One shirt jacket came re-worked out of trousers into an elegant suiting top that, although conceptual, felt entirely wearable and utterly want-able. The sports and street references continued across their accessories – re-worked football boots spliced on top of Derby soles, reminiscent of their first footwear outing at Hyères Festival.
That very festival was the making of this young brand – and it was warming to see it's founder, Jean Pierre Blanc, sitting amongst the crowd, supporting the duo years on from their winnings in 2018. Right from that moment, Botter was a menswear brand and post Nina Ricci, it's nice to see the pair get back into the groove and reclaim complete focus of their own label.
It's served them well, as this was their strongest outing to date. Sometimes a step aside is a step forward."
No doubt these clothes are entirely gender-inclusive, but I found myself lusting for more of their womenswear looks that were teased throughout the collection – and can only hope for more to come. This isn't a criticism; I'm just caught up in the carnival and want to party til dawn.
---