---
Review of Brandon Maxwell Spring 2023 Fashion Show
Combining the glamor and the ease in one neat, new package
By Constance C.R. White
Brandon Maxwell usually brings the glam-more. More gorgeousness, more grandeur, more Hollywood. So it was a surprise to see how measured his new collection was. That's not to suggest that Maxwell, who'll be 38, in a few days, had a designer lobotomy. The collection was still him. If you called it casual glamor you would be on point.
In New York, this has turned out to be a season where designers are either shouting or talking about taking it easy. They're looking for joy, going for peace.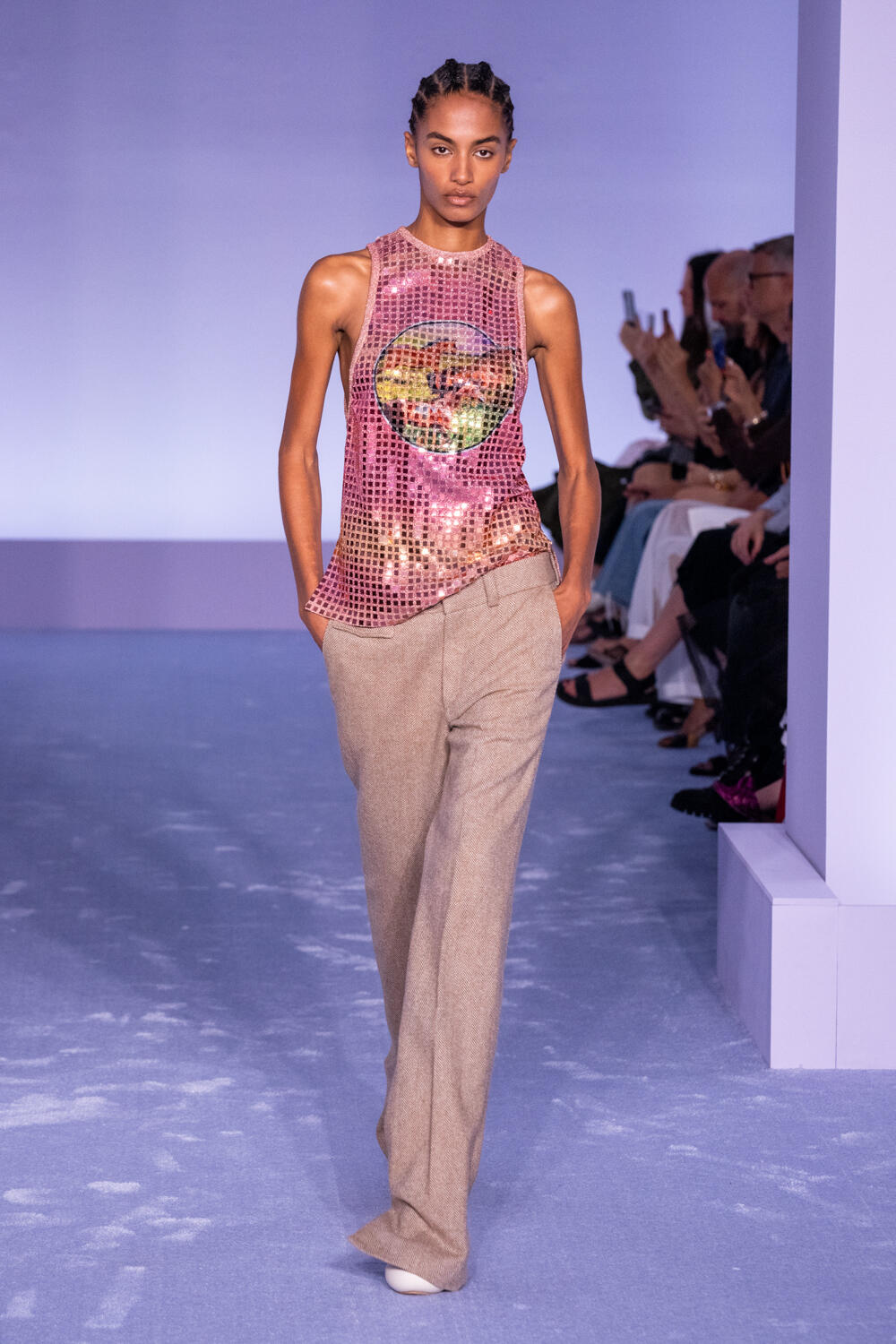 A new glamor for Brandon Maxwell? It was a surprise to see how muted and measured Maxwell's collection was
Maxwell showed muted florals or light shades on simple pretty dresses and sportswear. Pajamas fit to wear on the street, seemed to be the inspiration for a desultory shirt and pants that would have looked right at home at a poolside party in Palm Springs. Denim overalls would seem the apex of casual but to leave no room to guess at his intent , Maxwell put one on the runway with the bib hanging down.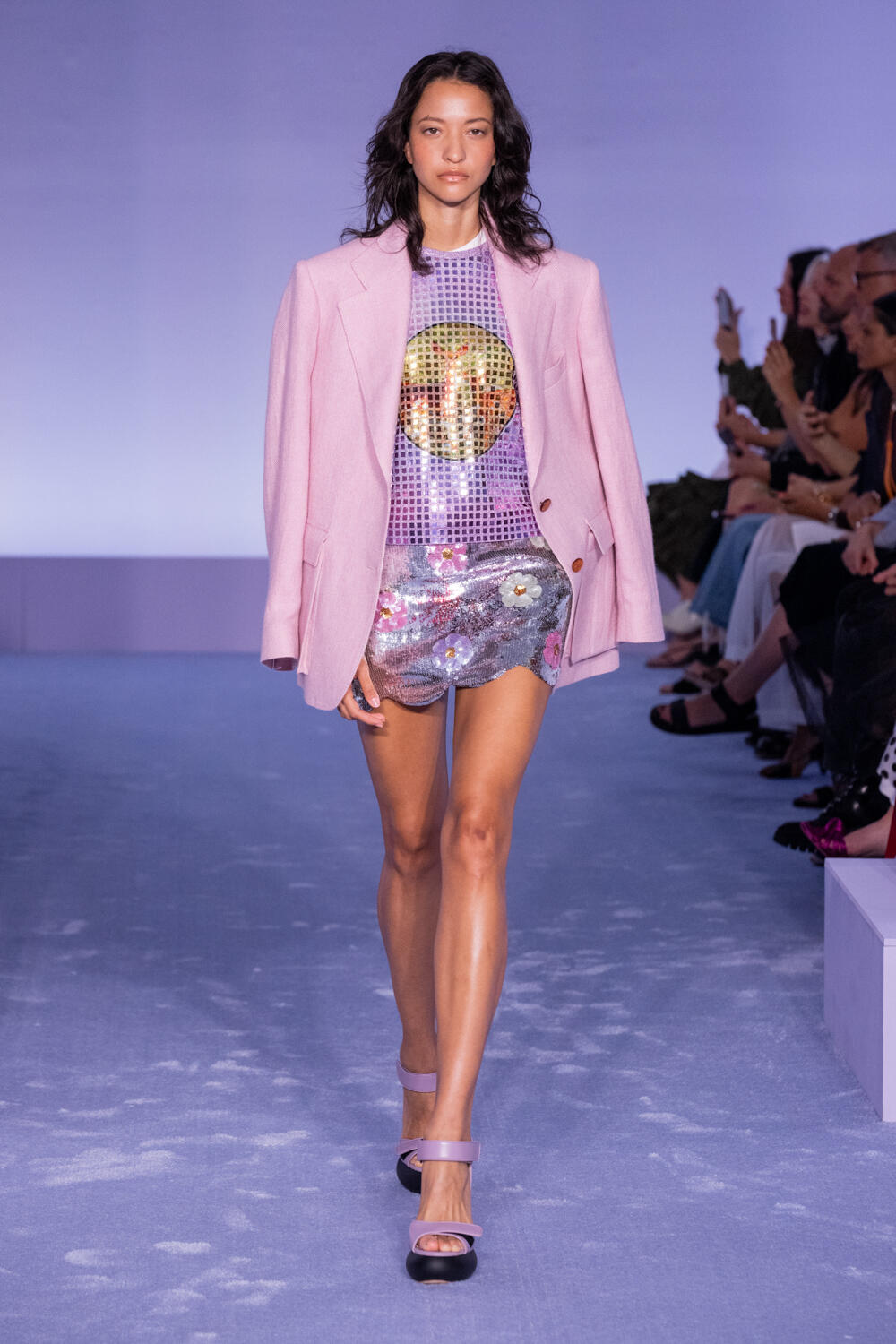 A style that was particularly fetching was a spring jacket ensemble. Maxwell found it so nice, he did it thrice (sorry I couldn't resist the cliche). There's a shimmering scalloped mini skirt with a printed t-shirt under a knitted vest. Over this, Maxwell suggests a sharply tailored jacket – softened considerably in shades of either baby blue or baby pink or ecru – flung over the shoulders.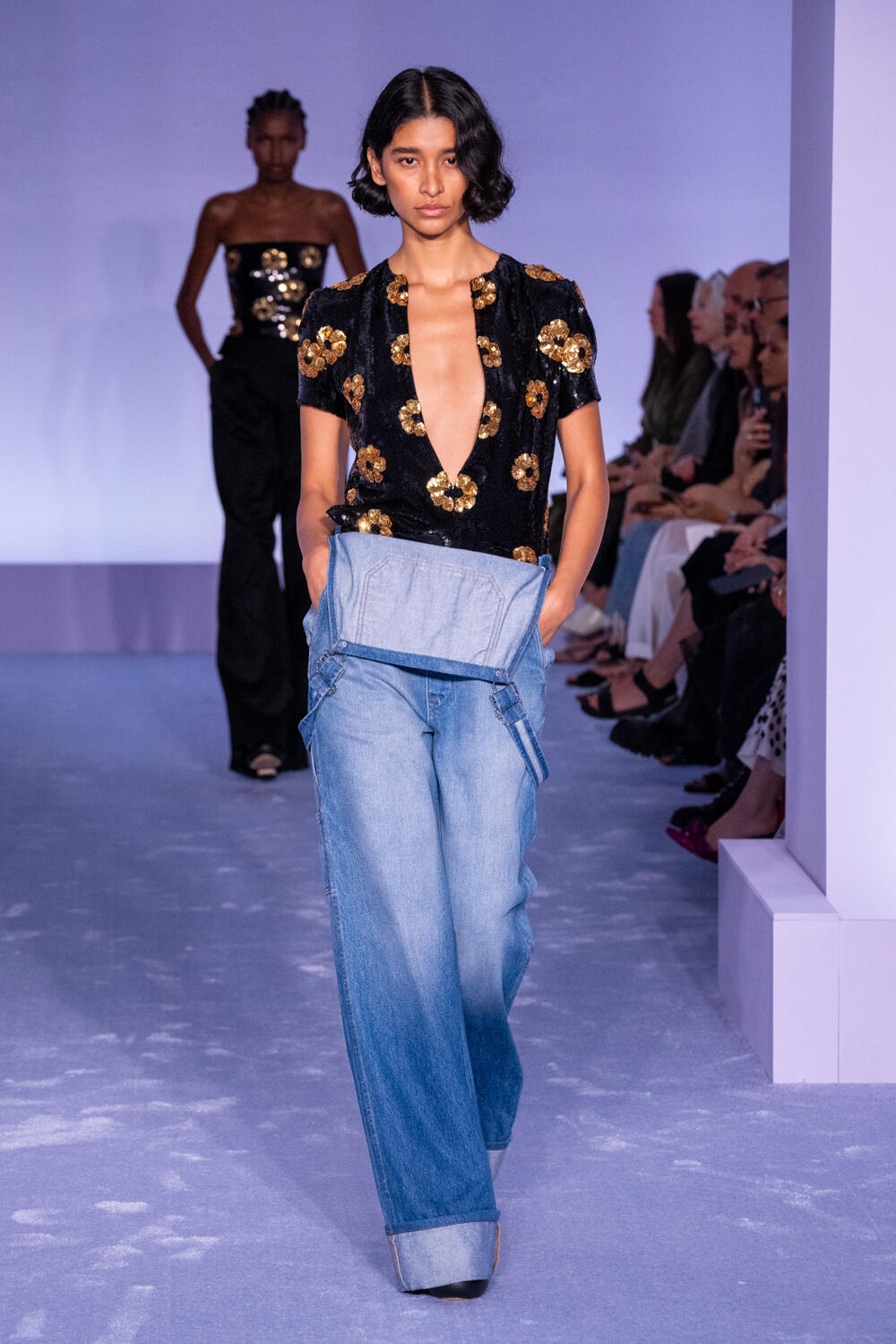 At the other end of the sophistication spectrum was a black V-neck look with a woven top and Fifties-style wide black leather skirt. There was nothing fussy about it yet It served up major style points.
This being Maxwell, he can only dial it back so far. Sequins were aplenty, and he used them cleverly in tops and in dresses like a sequin sheath with ribbed knit trim on the armholes, a deft way to keep the excitement coming even as he serves up informality. Loose, wide-leg pants bore muted patterns of fauna covered in sequins. Such styles speak to people's need for relaxation but with a balance of impulses.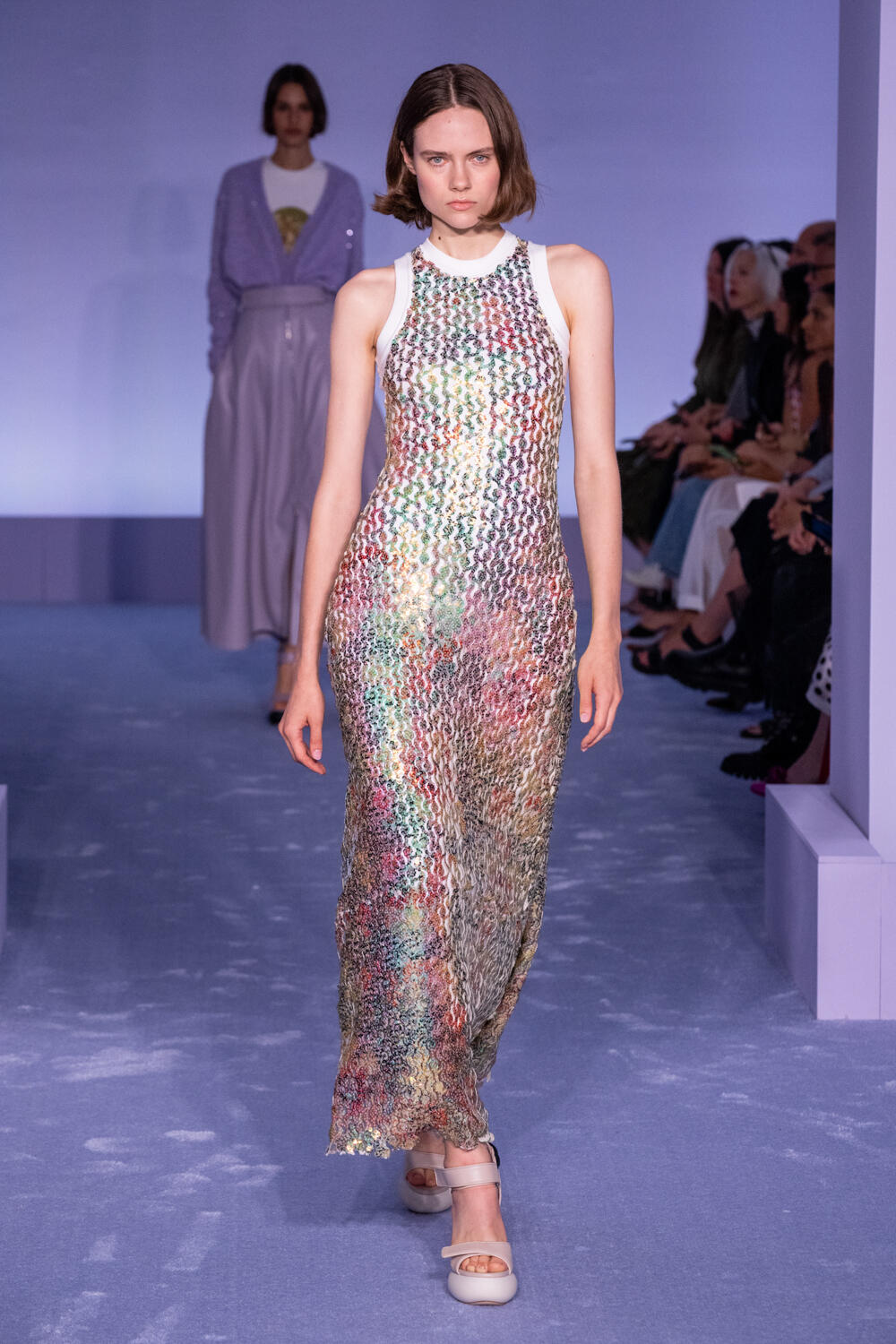 Maxwell has said this was a major inspiration for his collection and there's little doubt as he shares this journey he's on, his customers will find common cause with him.
---