---
More than 150 years old, the classic British fashion house Burberry is known to stand the test of time, always centering their designs around their signature 'look'. This is evident in their latest campaign, titled 'Crafted from Canvas,' which unveils a modern twist on classic styles through images that are timeless yet current.
Creative Director Riccardo Tisci and Photographer Davit Giorgadze teamed up to capture the essence of the brand's newest collection of bags. Each photograph depicts how ageless designs can be spiced up with detailed styling and some imagination. Whether it be one model in head to toe Burberry, surrounded by a group of others in all black, or the pairing of an iconic jacket and bag with a black fringe skirt, the creative direction is intentional and well-done.
Though the campaign features both close-up images of the new designs paired with further-back, more creative shots, some element still seems to be lacking. Something as simple as a 30-second fashion film could give this campaign the personality and dimension it needs, allowing the audience to see more of the disposition of the campaign and understand the motivation behind it.
Regardless of the additional benefits another component could add, the campaign itself is still impressive. It upholds the values of the iconic luxury brand, while not letting themselves get stuck in the past. Instead of going out of style, Burberry is evolving, keeping who they are and what they represent as their first priority.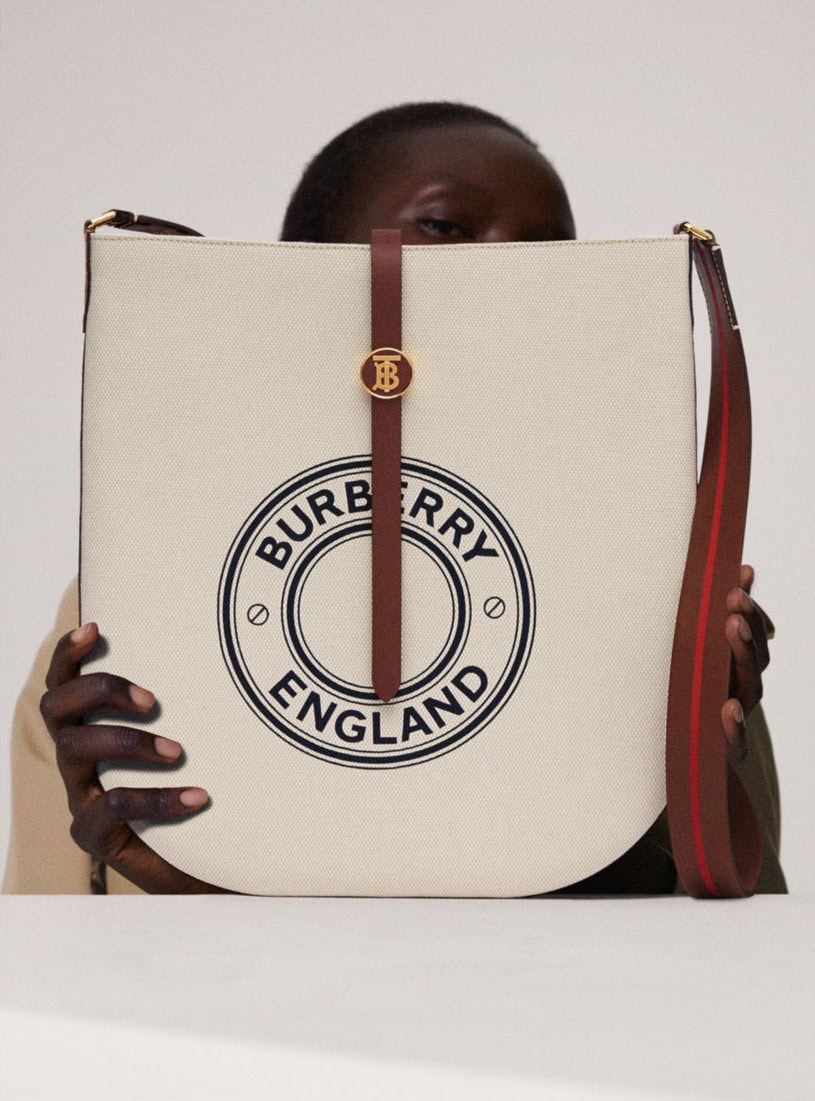 Burberry Creative Director | Riccardo Tisci
Photographer | Davit Giorgadze
Models | Ajok Madel, Rianne Van Rompaey, Mona Tougaard
---