Review of Burberry Hero Fragrance Fall 2021 Ad Campaign by Director Jonathan Glazer and Photographer Mario Sorrenti with Adam Driver
Adam Driver rides into the sunrise in a new campaign for Burberry's Hero fragrance. The Fall 2021 campaign was directed by Jonathan Glazer and lensed by photographer Mario Sorrenti.
The film conjures an emotional landscape of pure exhilaration and beauty of physical form. All muscles flexing, veins popping, a shirtless Driver races a wild horse – because he's a Hero, he's not far behind – down a beach towards the shoreline, where wet sands glisten in the light of the rising sun. The two reach the water, and we are treated to some beautiful shots from beneath of Driver swimming, the sun flaring through the waves above him. Crossfades overlay shots of Driver with that of the swimming horse, the images of their bodies intertwining (we don't have to reach for Freud to recognize what's going on there).
The film ends with a brilliant image of unity between the two, briefly teasing us with the silhouette of centaur Adam Driver (yeehaw!) just as the product shot fades in. It's a nicely designed package too – even the bottle has broad shoulders.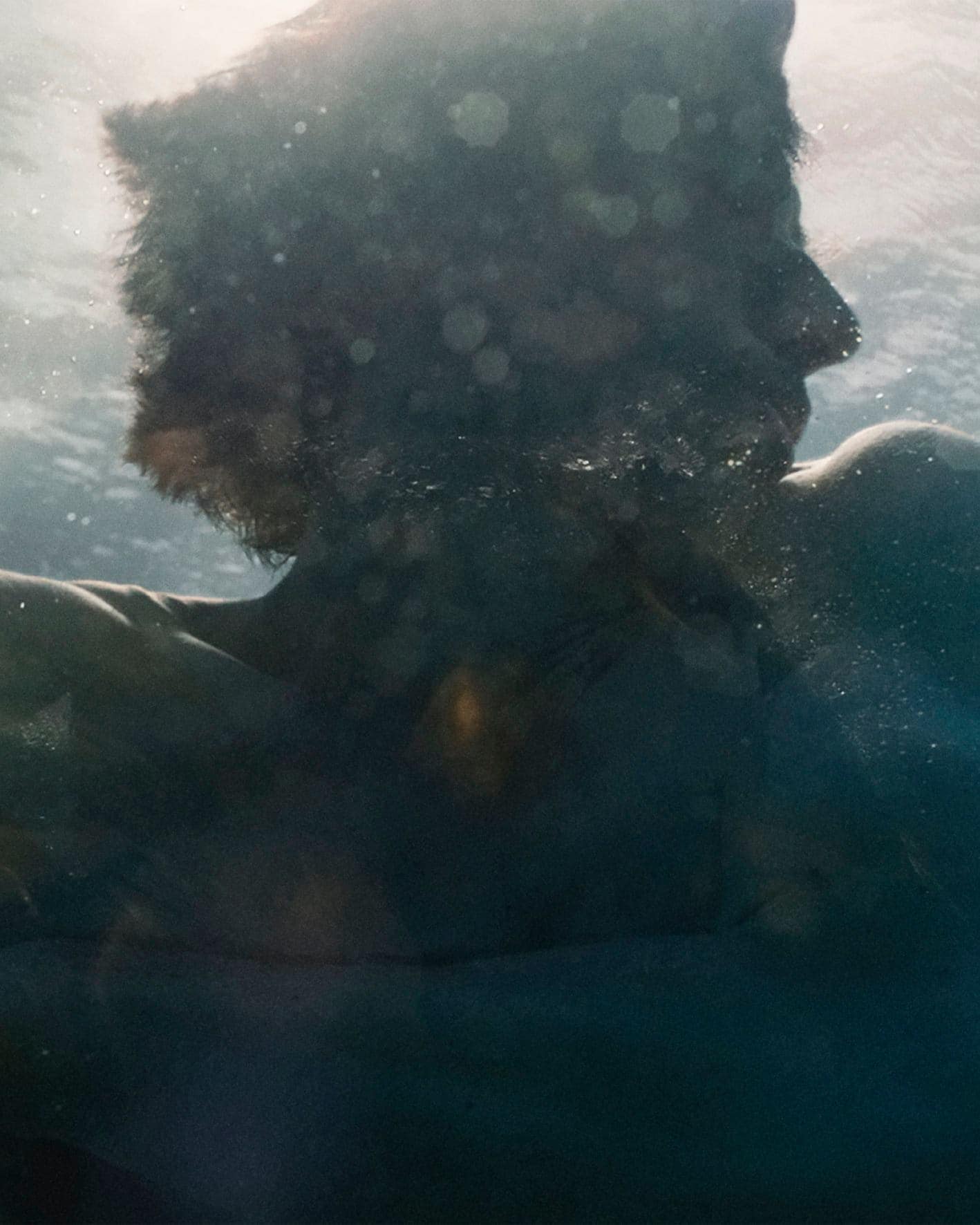 Gracefully overlain across the film, FKA Twigs' atmospheric and sexy mega-hit "Two Weeks" feels like an excellent music choice.
The film hits all the prerequisite elements we expect from a typical fragrance campaign: a sultry aquatic world, a hunky sex symbol serving smoldering looks, and some not-so-subliminal messaging. But the careful consideration and visual ingenuity of each of these notes here saves the campaign from being eye-roll-inducing. Instead, it feels rather beautiful, even if a bit over the top. The choice of talents in Driver and FKA Twigs – the latter of whom recently starred in an accessories campaign for the brand – is particularly smart; both of these artists are at exciting moments in their careers, the kids love them, and their sex-icon, influencer status is surpassed by genuine artistic talent.
With a sharp focus on powerful visuals and wisely chosen talent, this heroic campaign smells like a winner.
Burberry Creative Director | Riccardo Tisci
Director | Jonathan Glazer
Production | Academy Films
Photographer | Mario Sorrenti
Still Photographer | Benjamin Pexton
Talent | Adam Driver, FKA twigs
Visual Effects | One of Us
Stylist | Kamran Rajput
Location | Tenerife, Spain

---