Review of Burberry & Pop Trading Company Capsule Collection 2022 Ad Campaign by Photographer Ari Marcopoulos with Talent An Vo, Calvin Ligono, Chima Chibueze, Jeff van der Veken, Noah Bunink, Rob Maatman, Rohan Manderson, and Willem van Dijk
by Aidel Townsley
Burberry and Pop Trading Company, an Amsterdam-based skating brand, have collaborated on a capsule collection, shot by photographer Ari Marcopoulos and featuring skaters An Vo, Calvin Ligono, Chima Chibueze, Jeff van der Veken, Noah Bunink, Rob Maatman, Rohan Manderson, amd Willem van Dijk. Inspired by global skate communities, this collection is paradigmatic and sophisticated, featuring a blown-out version of Burberry's hallmark Icon stripe pattern.
The campaign mixes the serious with the playful and dynamic, paying homage to the competitive sport and its street culture. Buttoned up skaters doing kickflips, bucket hats pulled down over eyes, and scabbed over shins in shining loafers bring out this duality.
Location is also important to the collab as the coordinates print is embroidered on clothing, listing the geographical location of Burberry's Horseferry House headquarters with the Amsterdam brand's flagship store. High contrasting patterns in maroon, grey, and white, add overcast weather, highlighting the British heritage of Burberry.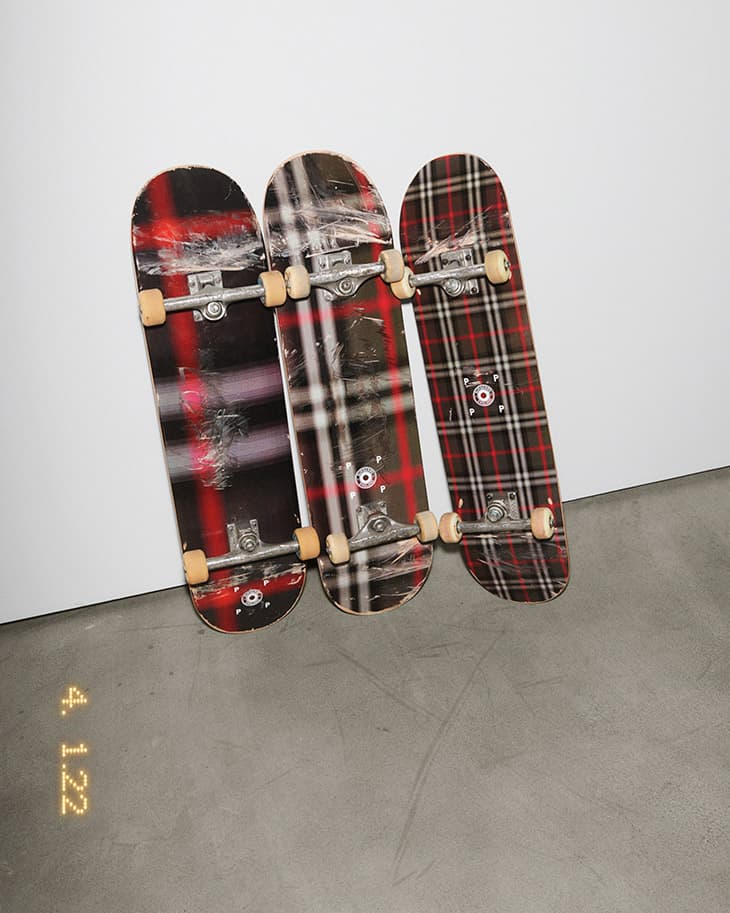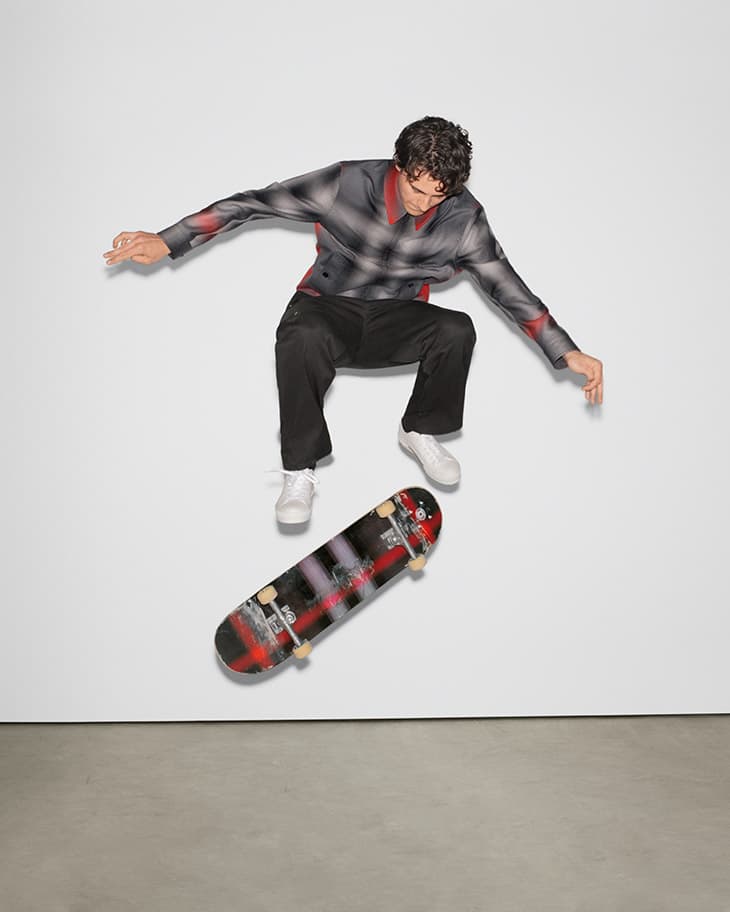 Photographer | Ari Marcopoulos
Talent | An Vo, Calvin Ligono, Chima Chibueze, Jeff van der Veken, Noah Bunink, Rob Maatman, Rohan Manderson, and Willem van Dijk
Hair | Sophie Anderson
Makeup | Jimmy Owen Jones

---