Review of Burberry Spring 2022 Ad Campaign by Photographers Chris Rhodes and Mert & Marcus with models Chisom Okeke, Chu Wong, Claus Emilio Royo, Erwan Konate, Irina Shayk, Manolo Teodosiu, Maria Keidj, Miles Gardner, Mona Tougaard, Niclas Baker, Paula Rudevica, Rianne Van Rompaey, Siny Mbengue, Sita Zampou, and Vira Boshkova
Burberry shares a new campaign for Spring 2022 that takes shape as a visual dialogue between photographer Chris Rhodes and photography duo Mert & Marcus.
The Spring/Summer 2022 shows had this visceral energy that was contrasted with really beautiful soundscapes. I wanted to continue this dialogue in the campaign, a flicking between realities, contrasting Mert and Marcus' pure youthful energy with Chris Rhodes' raw youthful spirit.

– Riccardo Tisci, Burberry Creative Director
The campaign contrasts Mert and Marcus' crisply staged studio photography with intimate, candid shots by Rhodes that were captured backstage during the presentations of the men's and women's Spring 2022 collections.
The sense of dual perspective riffs on the collections' themes of duality and reconstruction, which was embodied through a combination of classic and conservative-minded Burberry codes – blocky trench coats, muted colors – with a free-spirited yet precise reconsideration of how these codes can express the sensuality and power of the body, leading Tisci to slice off sleeves, shoulders, and backs while infusing color and pattern.
The campaign wisely allows this multiplicity to shine through in all its expressive complexity. Perspectives collide, contrast, and collage, creating a fluid feeling of harmony out of a strong sense of individuality. It's a strong way to push the character of the collection even further, deftly embodying its creative principles in effortless yet evocative imagery.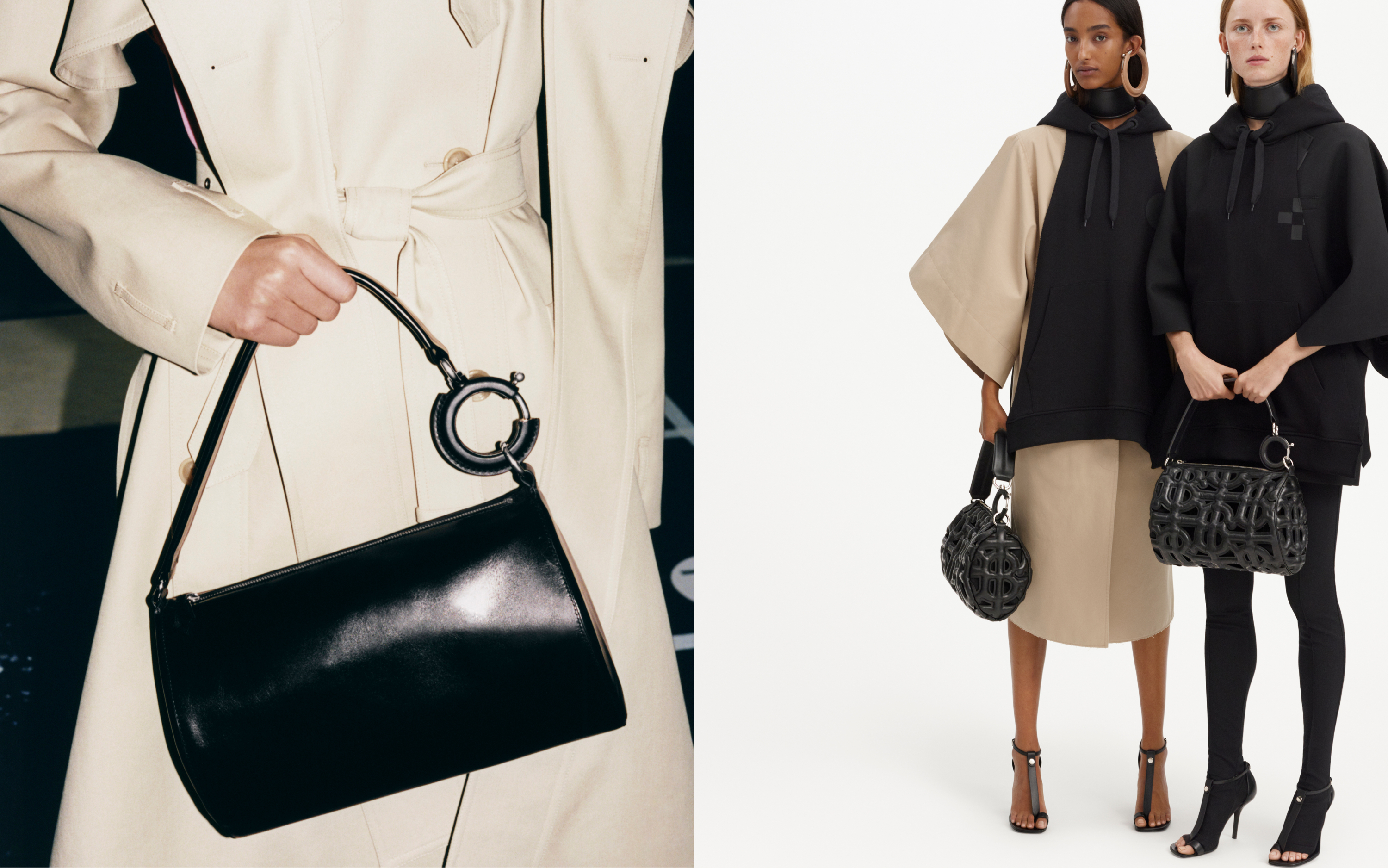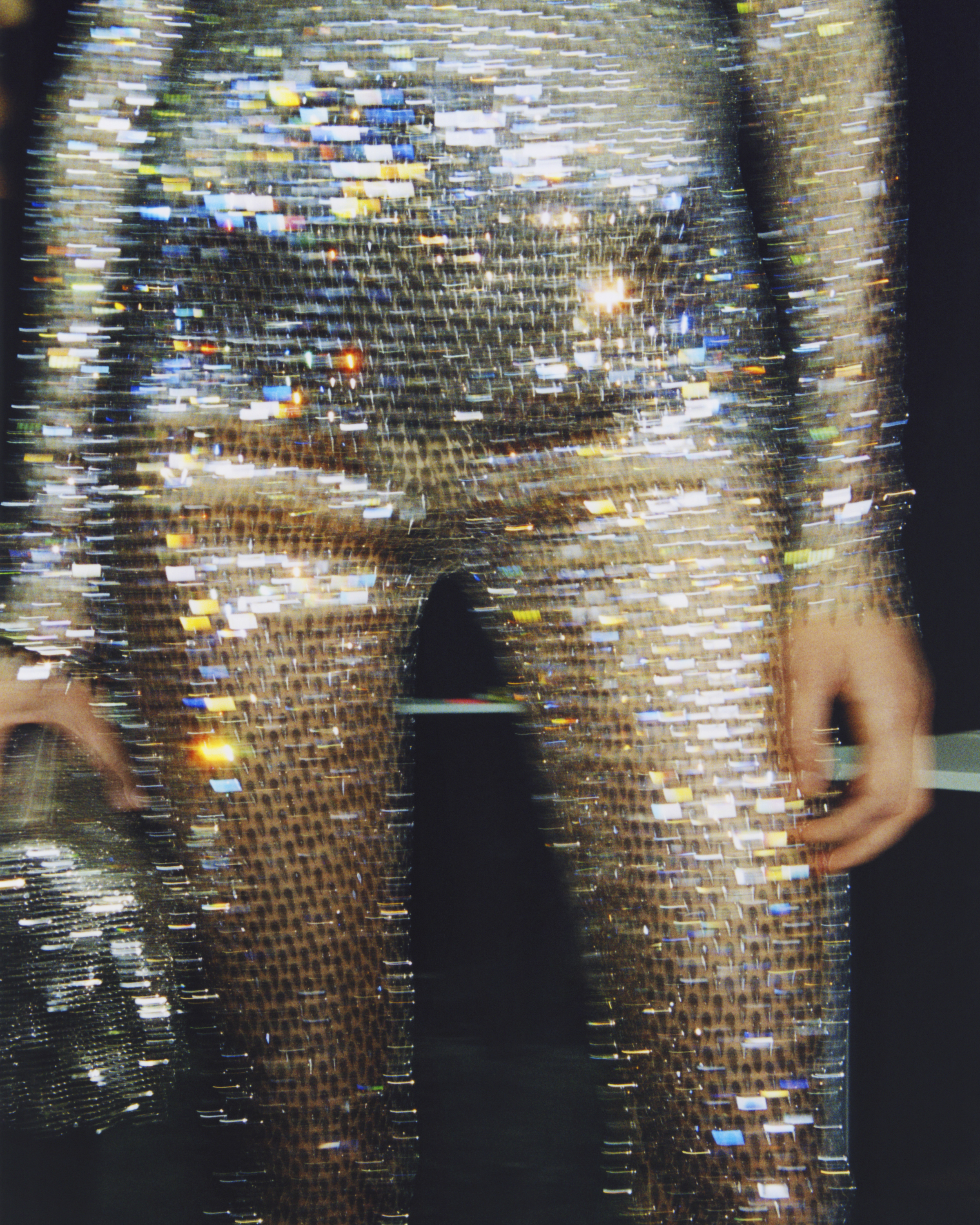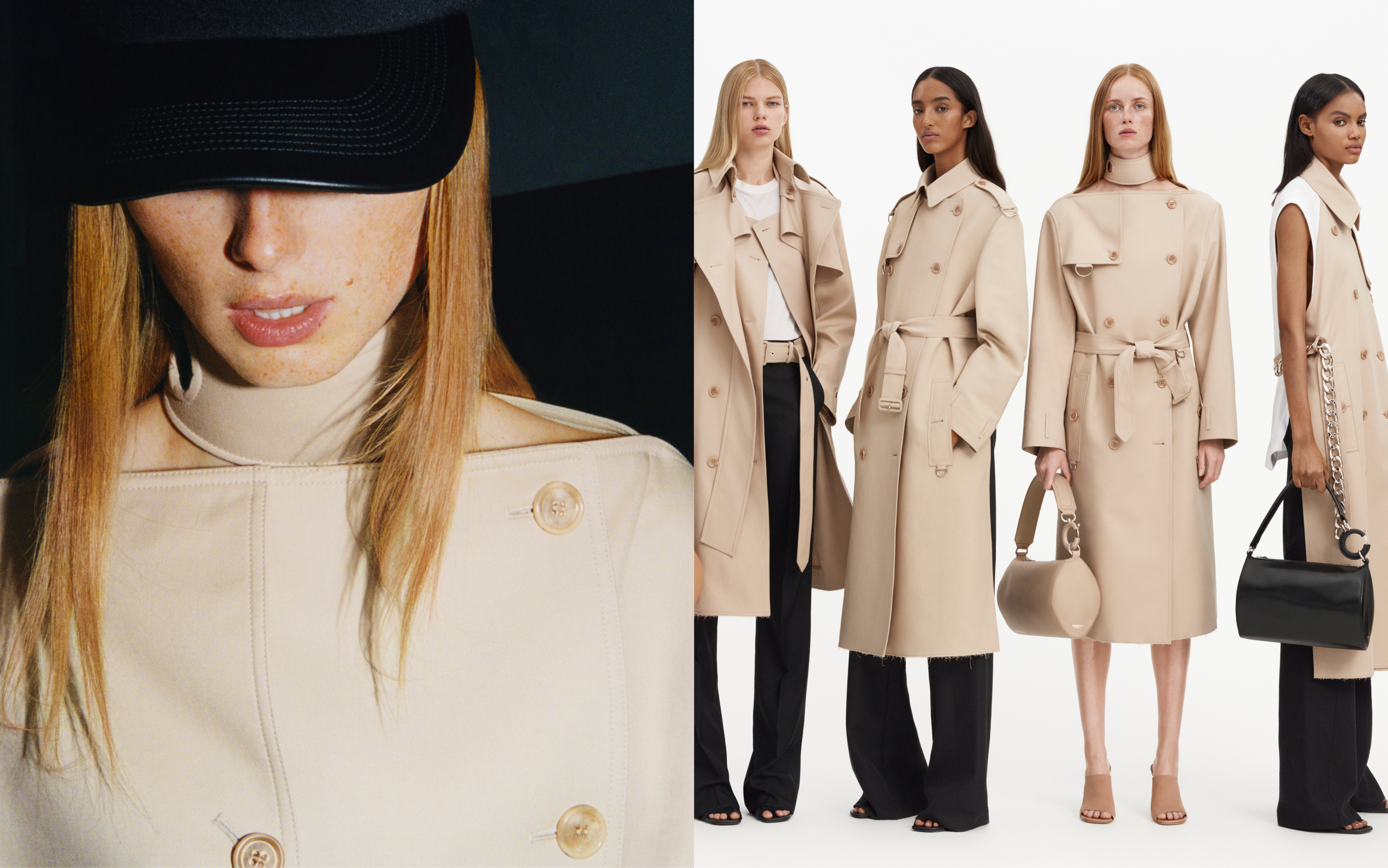 Burberry Creative Director | Riccardo Tisci
Photographer | Chris Rhodes, Mert and Marcus
Models | Chisom Okeke, Chu Wong, Claus Emilio Royo, Erwan Konate, Irina Shayk, Manolo Teodosiu, Maria Keidj, Miles Gardner, Mona Tougaard, Niclas Baker, Paula Rudevica, Rianne Van Rompaey, Siny Mbengue, Sita Zampou and Vira Boshkova
Stylist | Katy England, Ib Kamara
Hair | Jawara
Makeup | Isamaya Ffrench, Burberry Global Beauty Director

---