Burberry, the renowned British luxury brand, has unveiled the Highgrove Gardens scarf, a limited-edition printed scarf that pays homage to the gardens at His Majesty King Charles III's private residence. This unique collaboration between Burberry and Highgrove celebrates their shared commitments to protecting the environment, appreciation for the natural world, and dedication to quality craftsmanship – with Burberry also being a proud holder of the Royal Warrant.
The Highgrove Gardens scarf features a blend of organic silk and is meticulously finished with hand-rolled edges, reflecting Burberry's attention to detail and craftsmanship. The design of the scarf beautifully captures the interlinked gardens of Highgrove, incorporating elements such as birds, dragonflies, wildflowers, including delphinium, yellow rattle, snowdrop, ox-eye daisy, early purple orchids, and fritillary, all nestled beneath silver birch and magnolia trees.
The synergy between Burberry and Highgrove is evident in this exquisite scarf, which not only showcases the beauty of the Highgrove Gardens but also highlights the shared values and commitments of both entities. The limited-edition Highgrove Gardens scarf is a true testament to Burberry's dedication to sustainability, craftsmanship, and its association with the British royal heritage. Fashion and nature enthusiasts alike can now adorn themselves with this exquisite piece of art that represents the harmonious blend of fashion and the natural world.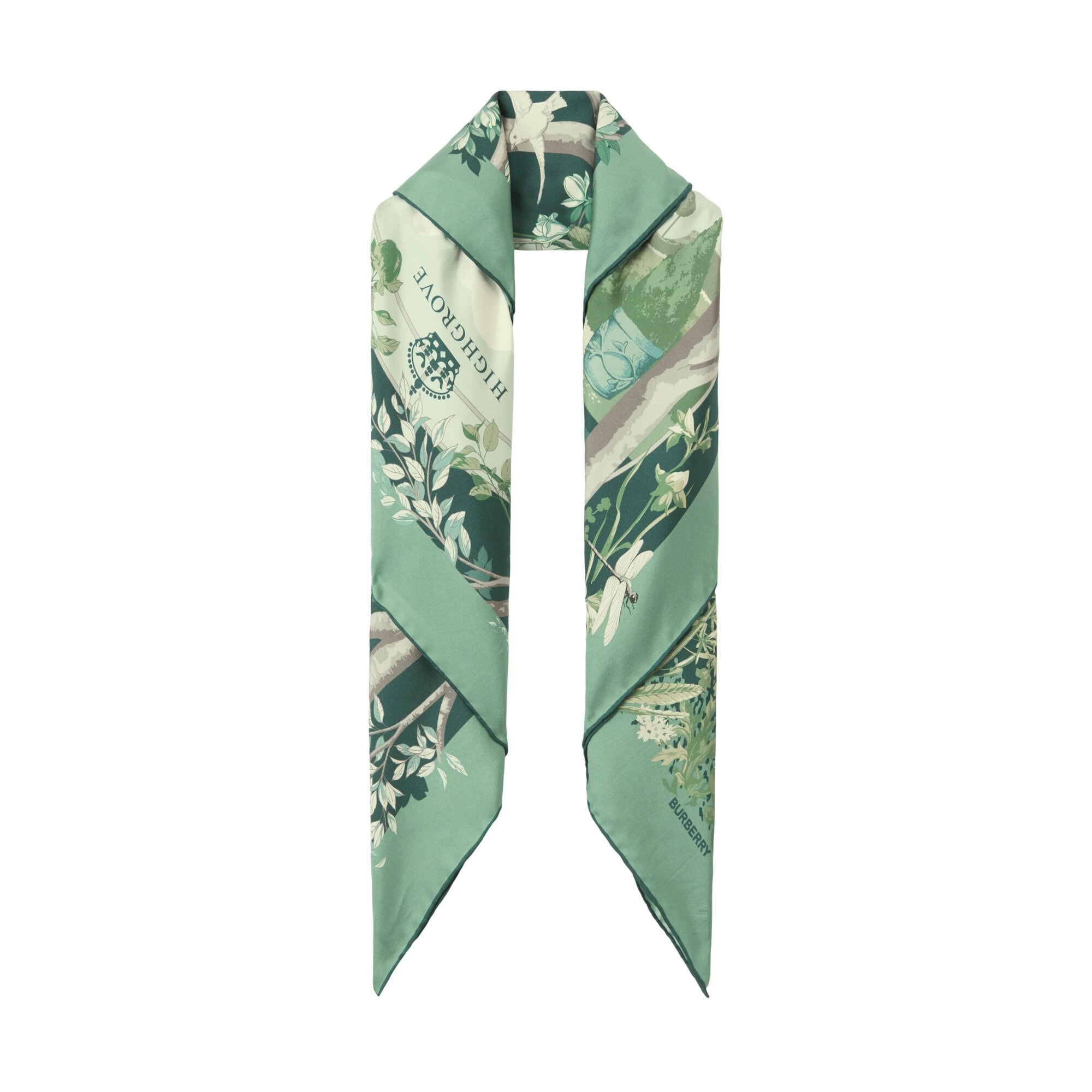 ---