---
Burberry Chief Creative Officer Riccardo Tisci, in collaboration with photographers Mert and Marcus, gather together a diverse cast of modern-day bohemians, athletes, artists and models for a cosmopolitan dance party of a holiday campaign. Supermodel Carla Bruni and footballer Ruben Loftus-Cheek are the most prominent stars of the multi-ethnic, pan-sexual cast in a topical exploration of the theme 'What is Love?' as performed by Deee-Lite.
This ad campaign for the holiday season is generally minimal, with touches of gothic romanticism provided by the appearance of a satyr in both the film and still photography. Does the half goat/half man represent Puck from medieval English folklore, a mischievous domestic deity who might do some of the housework (if you leave him small gifts)? Or does he represent the older Greek god Pan, famous for his sexual powers and for seducing the moon goddess Selene? Most likely it is the former, based on Riccardo Tisci's own commentary on the campaign, as follows:
I am connected to the idea of unity, togetherness and challenging the perception of what love is today. This for me is the real spirit of the season. It's one of my favourite times of the year – when I can stop, reflect and reconnect with those who make me feel happy and at home, no matter where I am in the world. I loved the idea of bringing together a group of people that have been so supportive of me since I joined Burberry to celebrate my first holiday campaign for the house.

– Riccardo Tisci, Burberry Chief Creative Officer
The art-direction is crisp and spare, highlighting small details in clothing's textures and tailoring, and the appealing diversity of the cast. Effectively distilling a specific vision of cosmopolitan metropolises such as London and NYC, the campaign asks 'What is Love'…and then subtly suggests the answer is whatever you want it to be.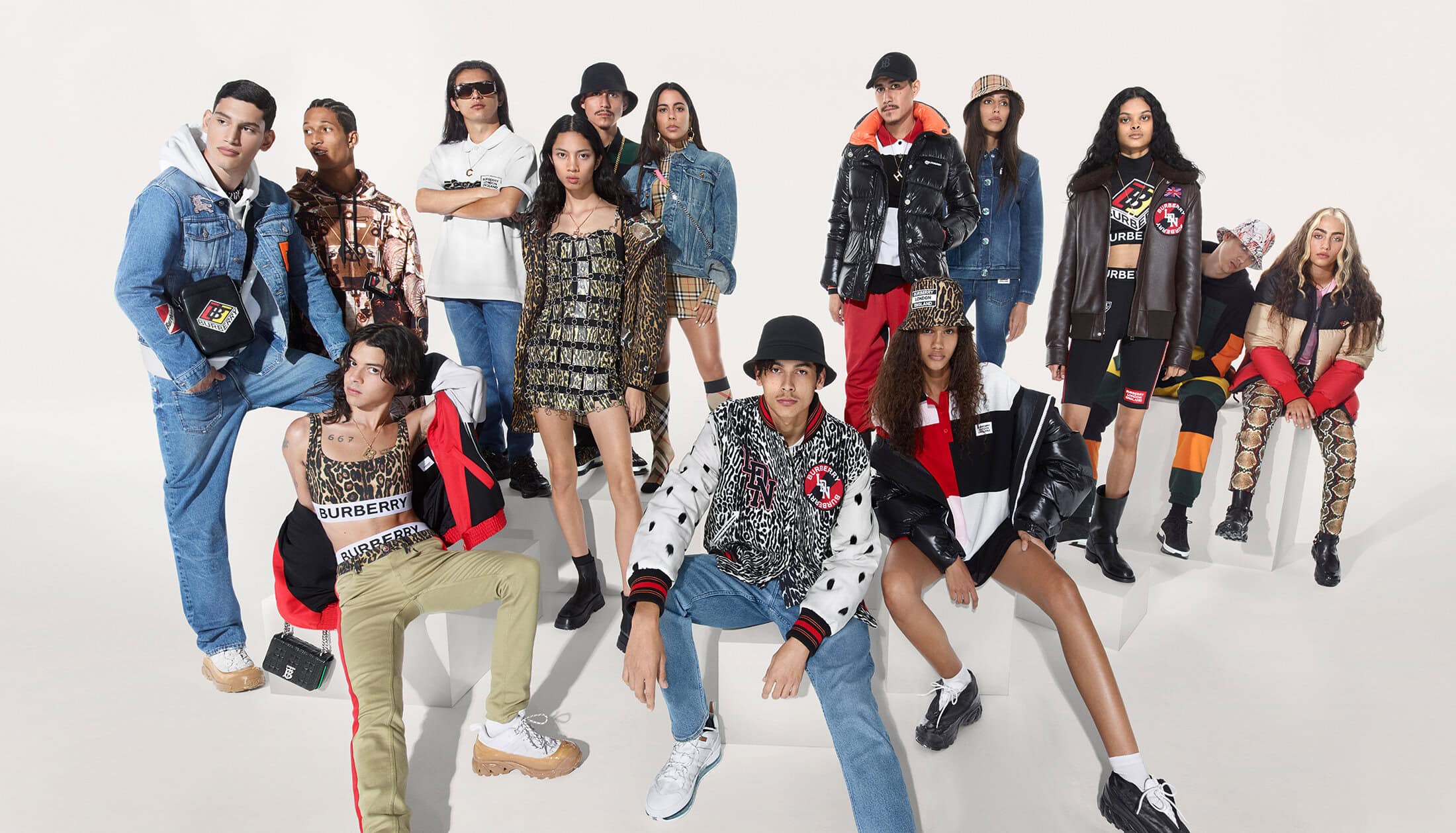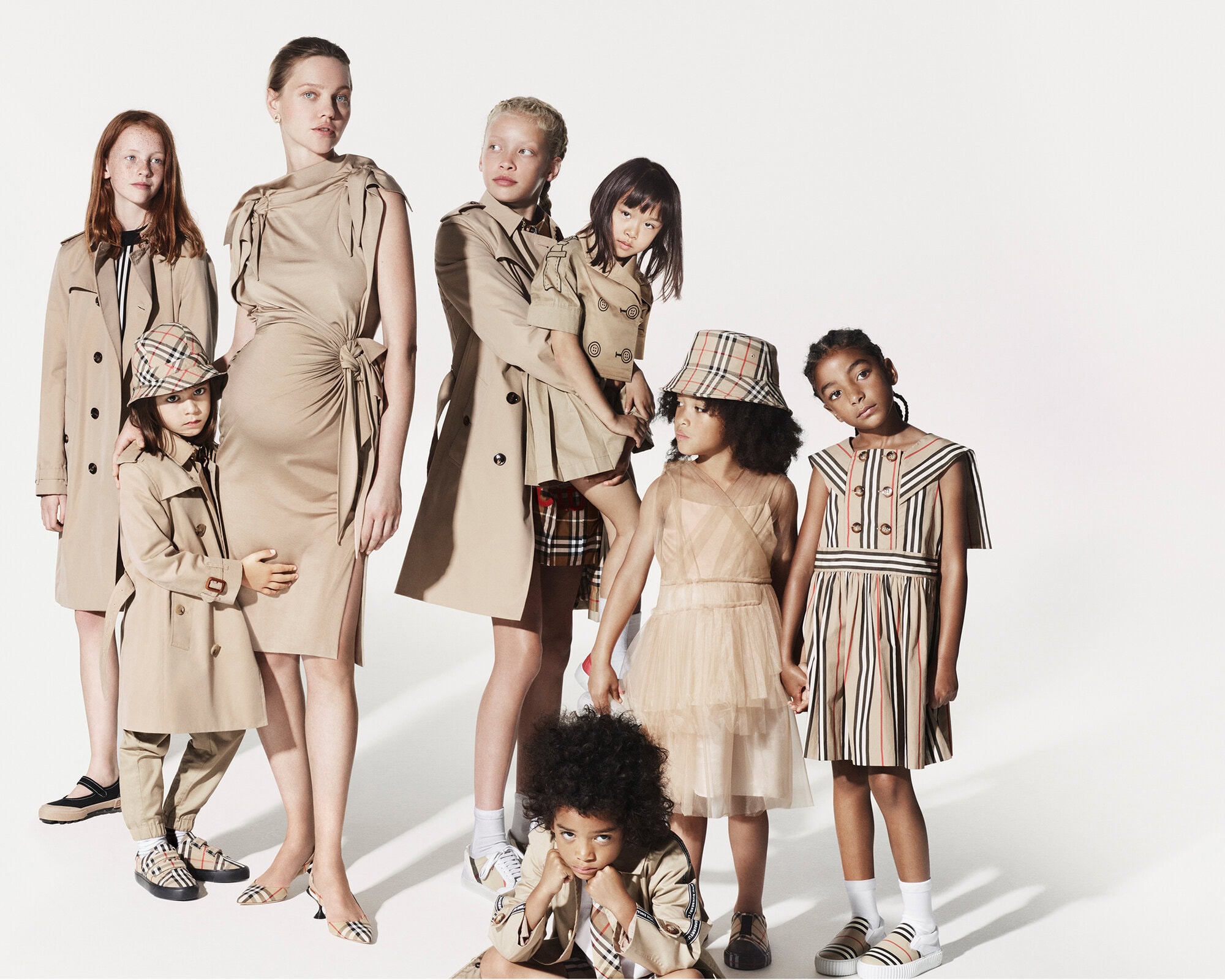 Burberry Chief Creative Officer | Riccardo Tisci
Photographer/Director | Mert Alas & Marcus Piggott
Talents | Alexis Chaparro, Arah Clarke, Ava Valentine, Blanket, Bodhi Horton, Boychild, Carla Bruni, Casper Chatfield,
Cassius Varghese, Cecilia Chancellor, Christian Guzman, Dahely Nunez, Daisy Middleton, Elis Moaven, Fran Summers, Hector Polio, Howard Griffiths, Ikram Abdi Omar, Jacob Guerra, Jaeda Sherman, Jose Polio, Keith Summers, Kristians Jakovlevs, Lea T, Leissy De La Cruz, Louis Chatfield, Mahmood, Marina Morena, Noah Carlos, Noah Landes, Regina Limon Vega, Reia Zhing Cheong, Ruben Loftus-Cheek, Sasha Pivovarova, Shay, Valentin Bedford, Wu Tsang, Yoo Ah-in, Zhou Dongyu
Stylist | Carlos Nazario
Hair | Anthony Turner
Makeup | Isamaya Ffrench
Music | What Is Love? by Deee-Lite


---