---
The truth is rarely pure and never simple.

– Oscar Wilde
Calvin Klein's moment of truth is upon us as the house begins the next phase of its journey sans the collection it recently dropped and the forward leadership of a visionary creative leader.
To begin that journey the house has stripped down to the essentials of underwear and denim to rally their messaging around in a campaign entitled 'I SPEAK MY TRUTH IN #MYCALVINS spearheaded by EVP Creative Director Calvin Klein, Cédric Murac and lensed by none other than Mario Sorrenti.
At the center of the campaign is the idea that clothes and being sexy in them isn't the definition of self. An idea that today's generation embraces as expressed by spokesperson Billie Eilish in her spot, "That's why I wear big baggy clothes. No one can have an opinion because they haven't seen what is underneath." The idea here is that the truth is provocative and sexy rather than yesterdays "Nothing comes between me and my Calvins."
In truth, the house of Calvin Klein has always had its finger on the pulse of provocation and disruption. Is being truthful provocative, perhaps in light of the times and current global political dynamics and administrations. Truth used to be a standard, and falsehood of dreams, an aspiration.
As for The Impression, we believe Calvin Klein has truthfully hit on a note. A note that builds the brand with inclusion, expands its reach cost-effectively via its digitally well-followed talent pool, and adds a few touches of sexiness in a cast that includes Shawn Mendes, Billie Eilish, A$AP Rocky, Indya Moore, Bella Hadid, Chika, Noah Centineo, Troye Sivan, Kendall Jenner, Kevin Abstract and Yoo Ah-in.
And while the truth shall set you free, it does come with a cost, namely, in this case, that it is short lived. Why? Because branding first and foremost is about building lasting impressions through images that stay with you long after their media dollars have run out. The truth can hurt – if it is laid too bare with no sense of mystery. Or if it is too focused on pragmatism and acceptance rather than being visceral.
The truth for Calvin Klein is out there, it is actually in its archive, a naked truth, a moment of truth, and a grain of truth all exist without strategy meetings, Q-scores, and reactions to consumer sentiments of today. Calvin himself understood that you can't simply react to the truth of today, you have to create the fantasy of what they don't even know they desire in order to own tomorrow.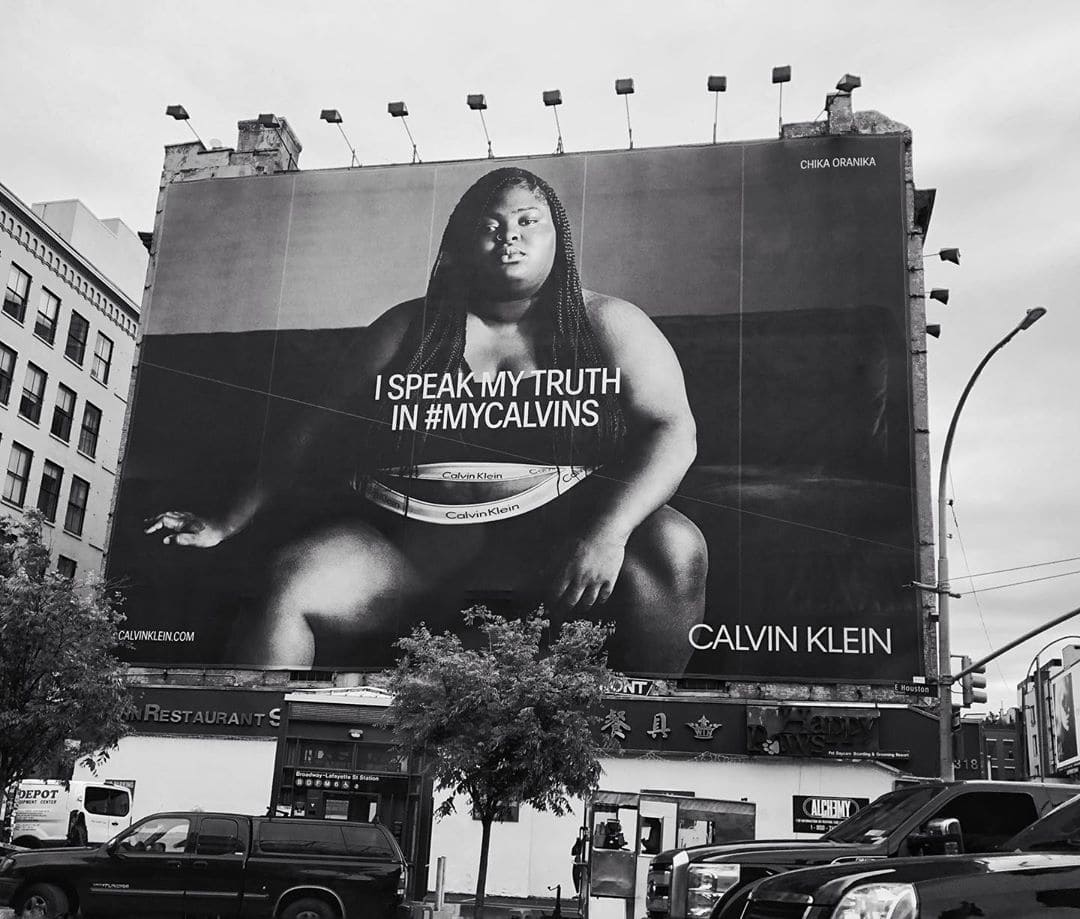 EVP Creative Director Calvin Klein | Cédric Murac
Photographer | Mario Sorrenti
Director | Jonas Lindstroem
Talents | Shawn Mendes, Billie Eilish, A$AP Rocky, Indya Moore, Bella Hadid, Chika, Noah Centineo, Troye Sivan, Kendall Jenner, Kevin Abstract & Yoo Ah-in
Stylist | Alastair McKimm
Hair | Shay Ashual
Makeup | Aaron de Mey
Set Designer | Philipp Haemmerle
---