---
Review of Calvin Klein "Blank Canvas" Spring 2021 Ad Campaign by Calvin Klein's Cedric Murac, Photographer Mario Sorrenti, and Director Terence Nance, with talents Anthony Ramos, Janaya Future Khan, Jacob Elordi, Koffee, Megan Thee Stallion, Queer Skate LA, Rina Sawayama, Sage Elsesser, and Vinson Fraley
Calvin Klein gets vulnerable for a new Spring 2021 campaign. Starring an inspiring and beautiful cast, the campaign lead by Calvin Klein's Cedric Murac was photographed by Mario Sorrenti and a film short directed by Terence Nance.
The campaign brings a lovely note of self-reflection and self-expression to the routine Calvin Klein imagery of super hot celebrities in underwear. Calvin Klein campaigns have always relied on the strength of their casts, but this one feels special in the way it treats the personality, physicality, and creative passion of its members.
This cast comprises an inspiring range of artists, activists, and community leaders: actor and musician Anthony Ramos, activist Janaya Future Khan, actor Jacob Elordi, musician Koffee, rapper Megan Thee Stallion, skate collective Queer Skate LA, singer-songwriter Rina Sawayama, musician and skateboarder Sage Elsesser, and dancer Vinson Fraley.
In Nance's short film, the cast members, usually alone but sometimes in pairs, occupy a blank studio space, and transform it through their own creative discipline.
As they skate, dance, meditate, sing, they also share thoughts and questions on vulnerability and joy. These themes feel important for brand whose theme is focusing on what's essential, and it is beautiful to hear the wisdom of these diverse and experienced individuals.
In this connection, Sorrenti's photographs are also hugely impactful. He picks up on the theme of strength in vulnerability and the unique beauty of each person.
Without trying to see his subjects through a lens of masculine or feminine beauty and sexuality (as many photographers tend to do), Sorrenti portrays each body as individual and stunningly beautiful. Without sexualizing anybody, he captures an electric current of sensuality.
The campaign's title of "Blank Canvas" smartly captures its celebration of the freedom and possibility that arises from being vulnerable, truthful, and loving ourselves body and soul. The honesty, openness, and humanity of the campaign makes it perhaps the strongest statement of Calvin Klein's vision we have seen so far.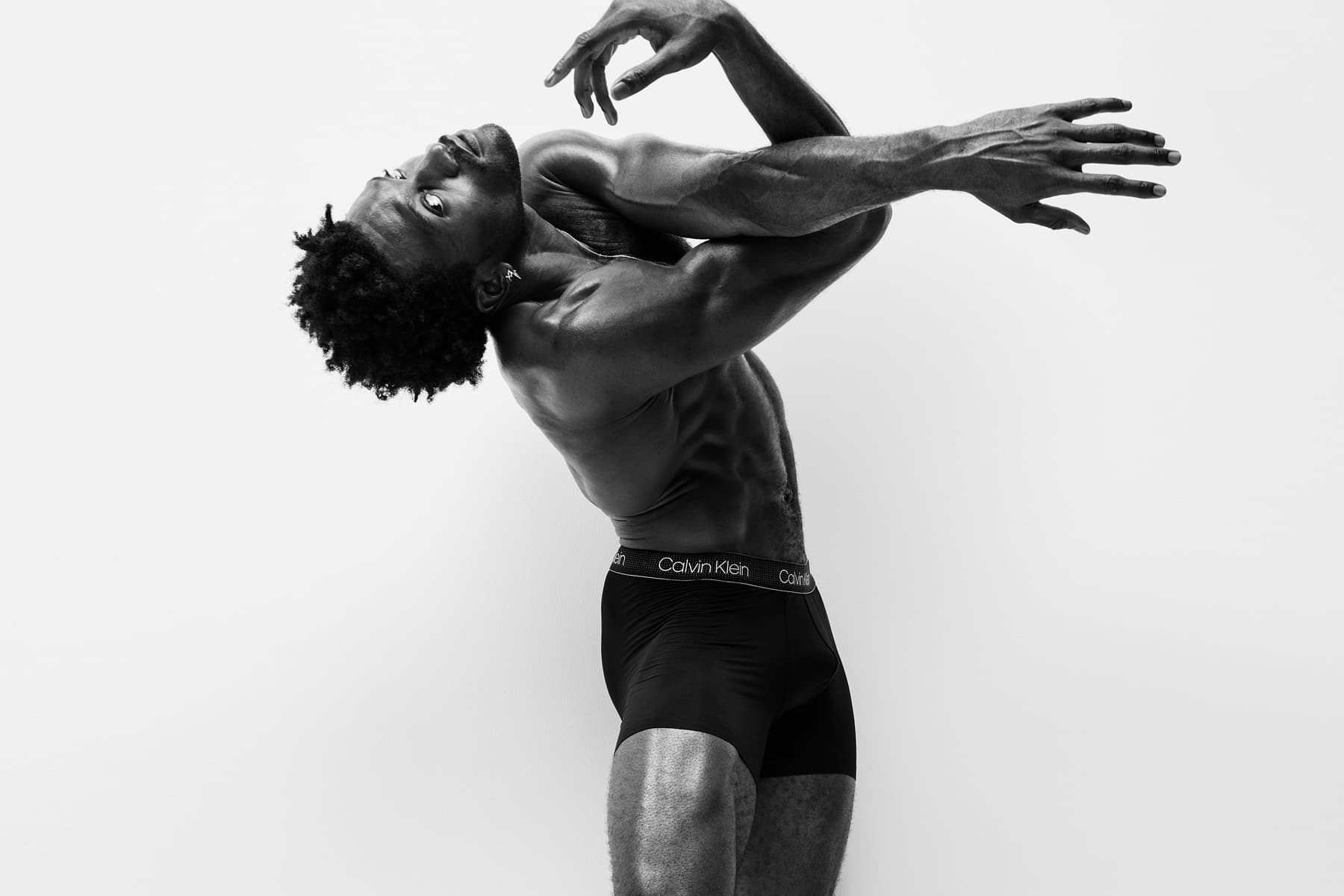 Calvin Klein EVP Global Creative | Cedric Murac
Photographer | Mario Sorrenti
Director | Terence Nance
Talent | Anthony Ramos, Janaya Future Khan, Jacob Elordi, Koffee, Megan Thee Stallion, Queer Skate LA, Rina Sawayama, Sage Elsesser, and Vinson Fraley
Stylist | Alastair McKimm
Casting Director | Samuel Ellis Scheinman for dmcasting

---