---
Conie Vallese is right at home in an intimate new campaign from Calvin Klein.
In a surprising but beautiful move, Calvin Klein has taken a break from their usual style of high-profile celebrities and raw sexiness in favor of an honest and emotional intimacy. Conie Vallese is a Buenos Aires-born sculptor and painter who lives and works in New York City. Photographer Josh Olins captures her at home.
Occupying a space with which she already has a personal relationship, Vallese seems confidently comfortable and at ease. The looks she wears – a range of classically simple Calvin Klein underwear and denim – are exactly what one would wear for a low-key day of lounging around the house, and so the images feel natural and domestic. But Vallese's expressive movements, unique beauty, and sensitive artist's gaze bless the images with a nuanced emotional content, elevating the work to a gorgeous exploration of body, gaze, and interior space.
The thoughtful changes to the usual Calvin Klein formula pay off immensely. Vallese and Olins work wonderfully together to create a campaign that finds beauty and newness in rest – but we can't stop looking at it.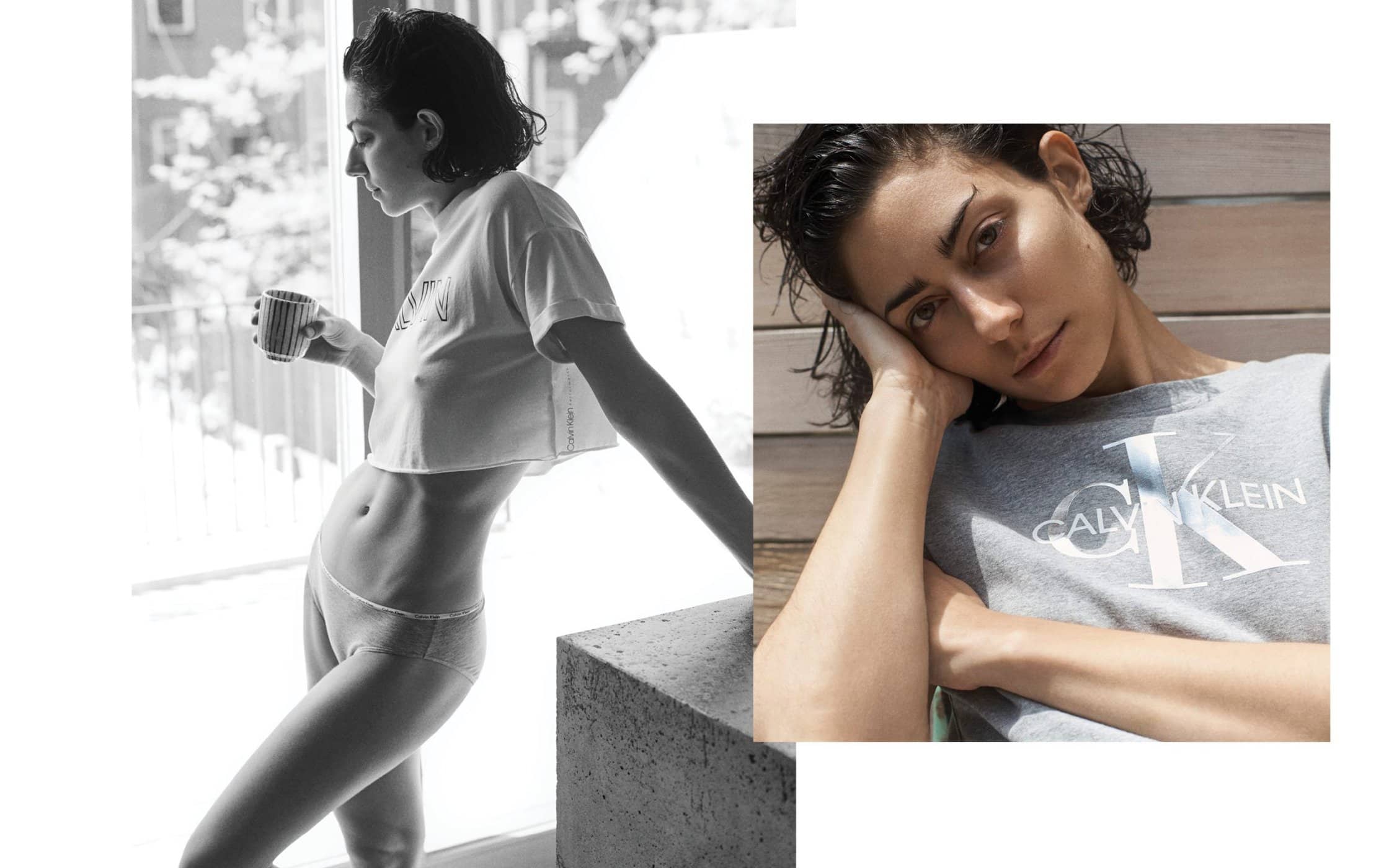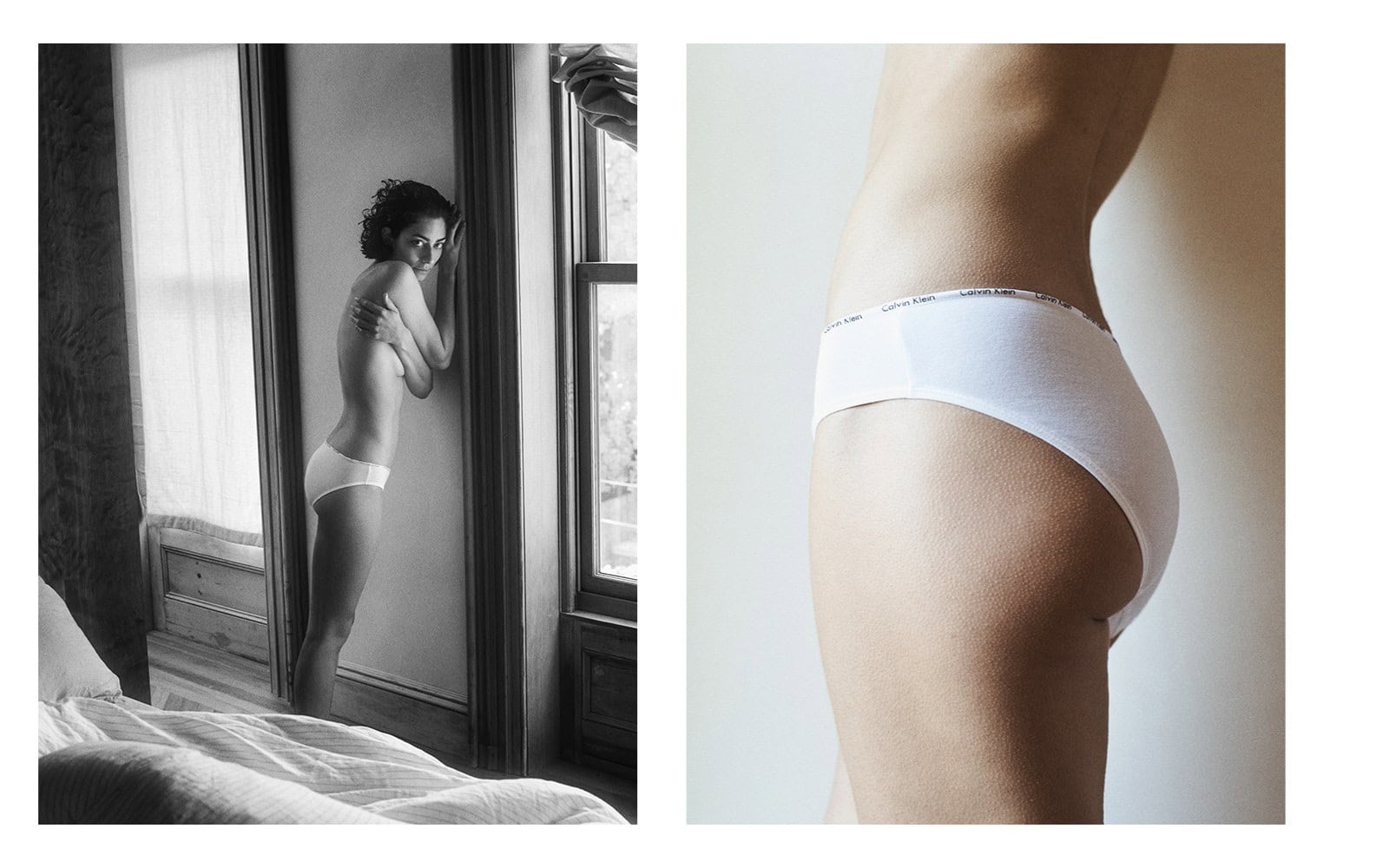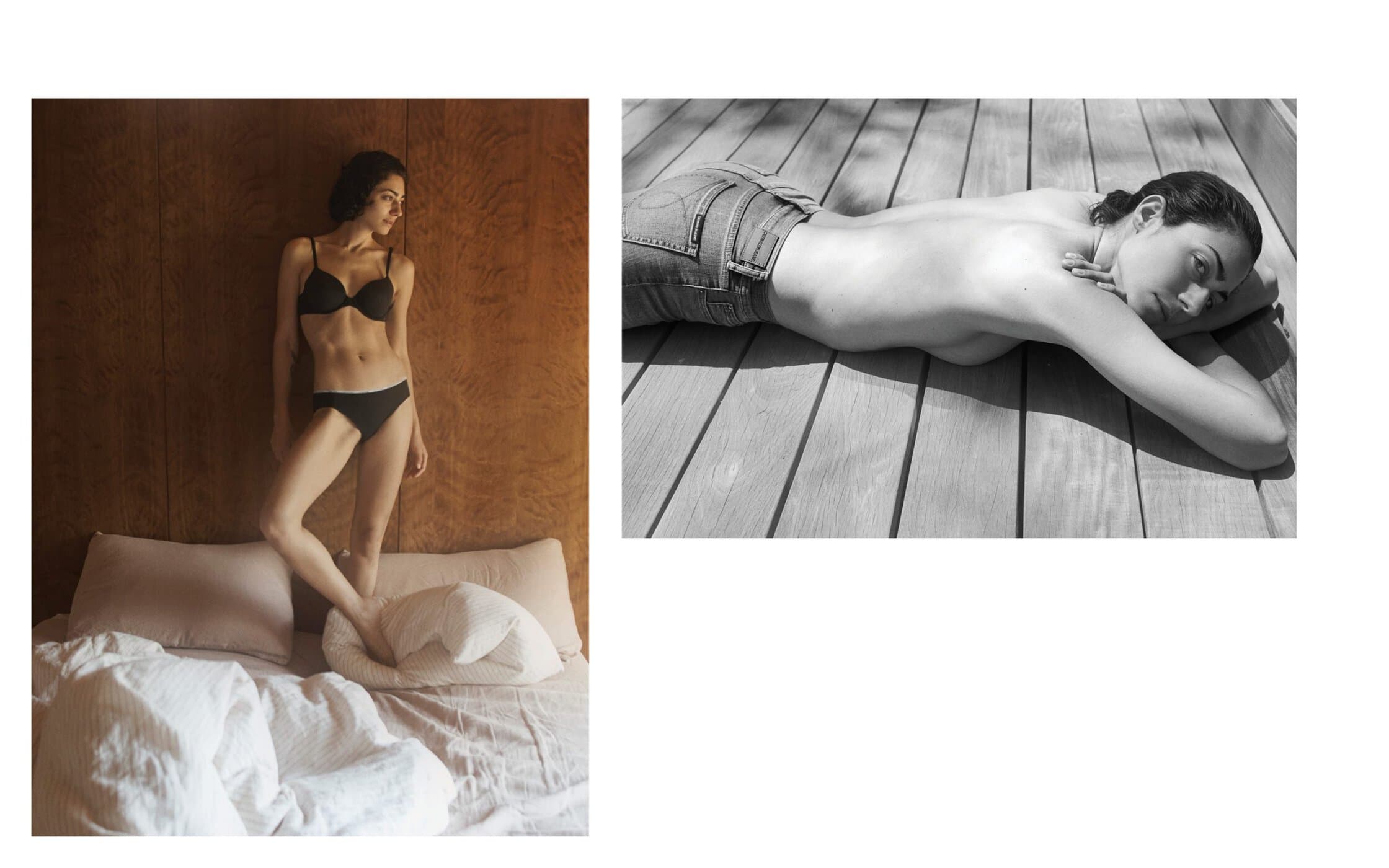 Photographer | Josh Olins
Model | Conie Vallese
---