---
The fashion industry as it stands today is fractured. The global pandemic which caused a lockdown of the fashion industry-at-large threw into stark contrast its under-investment in digital, as well as its tendency to work in silos. Emerging from a period of lockdown, it has been faced with designers choosing to step away from the traditional runway schedule. Furthermore the number of fashion weeks from emerging markets is growing every year, adding to an already bloated runway schedule.
The British Fashion Council (BFC), the Council of Fashion Designers of America (CFDA), the Camera Nazionale della Moda Italiana (CNMI) and the Federation de la Haute Couture et de la Mode (FHCM), are the key governing bodies that represent the fashion industry in the U.K., U.S., France, and Italy. They will be sought out to lead on the new direction the industry is set to take in 2021 and beyond. Despite continued lobbying by these main four governing bodies to be included as part of stimulus packages or aid programs, they have so far struggled in their separate endeavors to convince their respective national governments to consider their proposals. Considering that the fashion industry is worth $1.5 trillion dollars to the global economy, this must be due in part to the fact that there is no singular guiding body to which those who exist within the industry can look towards for help navigating through this time of unprecedented upheaval.
Major brands – from Chanel to Fendi – are determined to maintain the status quo, despite pleas from their peers to re-set the system back in May. Meanwhile independent brands are forgoing the retail calendar and releasing monthly drops of new product.
The current way of working, where the governing bodies, conglomerates, and design houses release disjointed statements on industry change, and lukewarm approaches to digital adoption shows an industry set in its ways. This disjointed approach is only serving to add to the current culture of chaos and is likely to lead to the loss of major tentpole, independent, and avant-garde designers, who may go their own way by removing themselves from the system to set a new course….or fold altogether due to lack of funding.
Could the creation of a global council that would speak with a unified voice for the industry provide a neutral platform to come together in order to shape its future?
A unified 'coalition' solution could provide answers to the questions surrounding runway calendars, digital fashion weeks, and the delivery of product closer to season at retail. This idea that was touted by Virgil Abloh back in April.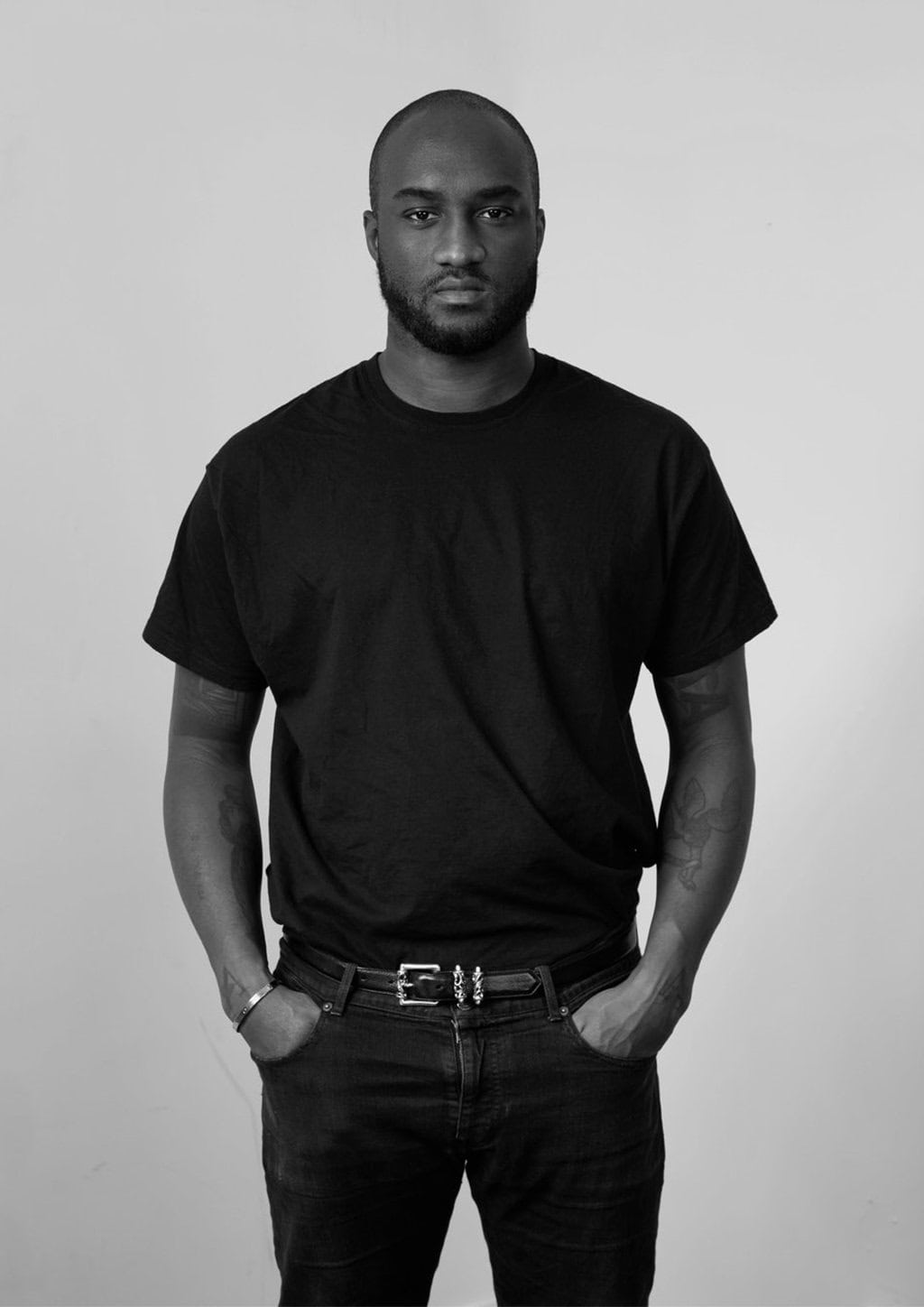 We should have a formalized coalition…. where designers speak to other designers, companies speak to other designers [and] share resources.

— Virgil Abloh, Creative Director for Louis Vuitton Men's & Off-White
As well as bringing together all of its members across established and emerging markets, a coalition could give the industry authority to advocate for political change, partner with big media to promote award shows (on a par with adjacent industries such as film and music), and drive real change through diversity and inclusion programs linked to accountability initiatives.
HOW DID WE GET HERE?
The global pandemic has served to highlight the fashion industry's flawed inner workings, that have been left unchecked for decades. Now as we stand at a moment of reckoning, we risk sliding back to the old tried-and-tested system of seasonal runways, and collection drops out of sync with when customers actually want to buy product. This causes manufacturers to over-produce in an effort to keep retailers filled with new collections and novelty.
For many decades, The British Fashion Council (BFC), the Council of Fashion Designers of America (CFDA), the Camera Nazionale della Moda Italiana (CNMI) and the Federation de la Haute Couture et de la Mode (FHCM) have controlled the agenda for the fashion industry by making decisions on the varying annual runway schedules, providing financial support to emerging brands through awards and funding, and developing pathways to talent through education. They often work as separate entities, or more accurately in silos, with the heads of each silo only coming together to negotiate the runway calendar dates, sustainability or education.
AN INDUSTRY OPEN TO CHANGE
In May we saw a number of proposals put forward to try to resolve some of the industry's main issues, from a joint partnership with the BFC and CFDA, to an Open Letter to the Fashion Industry led by Dries Van Noten. Additionally, there was the aptly named #rewiringfashion that boasted signatories from the SVP of the Fashion Office at Bergdorf Goodman Linda Fargo, to the CEO of the Australian Fashion Council Leila Naja Hibiri.
The detail within these proposals, although released through different entities, was refreshingly cohesive, with a number of shared actions, which included:
A re-setting of the fashion calendar to a schedule closer to season.
Changing the delivery of product at retail to align with the correct selling season when the consumer will want to purchase goods.
A slowdown of the frenetic pace and quantity of collections.
A focus on sustainability through 'less waste in fabrics and inventory'.
Allow designers a more agile way-of-working, enabling them to choose whether to skip a season, and to be given free rein to decide the format in which they present their collections.
The move towards creating these proposals could give momentum to the creation of a coalition, and if the industry wants to remain future-focussed, there needs to be room for radical solutions at a time when there are no wrong answers.
THE GLOBAL FASHION COUNCIL SOLUTION
A unified body that acts as an umbrella organization and can represent the big four cities, as well as the additional global fashion weeks (think Australia, Tbilisi, Tokyo, Copenhagen, Seoul, Russia, Nigeria), is an example of how the industry can move forward with a cohesive mindset. One that is democratic and agile, open to voices from across the fashion eco-system, but also welcoming of adjacent industries such as digital innovation, architecture, or fine art to bring in new ways to problem solve into the New Normal.
The formation of a Joint International Fashion Council (JIFC), or a Fashion United Nations of sorts, is not out of the realm of what is possible. If backed by the governing bodies, the major conglomerates, and industry pioneers, better decisions could be made from a powerful platform, in a timely manner. Initially acting as a platform that the BFC, CFDA, CNMI, and FHCM governing bodies fold into, and support.
The Joint International Fashion Council's could provide a space for those with a vested interest in the industry to implement change over the next decade.
A JIFC platform could act as a space to discuss solutions and put into practice ways to:
Amplify physical and digital fashion weeks across big media, and act as the main host platforms to view all presentations.
Share sustainable resources, from manufacturing to materials innovation.
Provide a hub for educational institutions to source viable training, internships, and entry-level opportunities for students.
Embed digital innovation industry-wide, from the use of digital showrooms to the 3D rendering of collections.
Share a directory of key contacts across manufacturing, raw material sourcing, marketing, and legal.
Disrupt the securing of funds for awards and disseminate them across a wider breadth of specialisms.
Support emerging/independent brands through long-term mentoring and resiliency training.
With these goals in mind, the JIFC would be structured around the following key pillars, to aid reform across the industry:
RE-THINKING THE RUNWAY
The digital fashion weeks in July for Couture and Menswear, included everything from a theatrical performance at Valentino, to a 12-hour BTS livestream at Gucci. The industry responded with varying degrees of awe and underwhelm. And was likely the reasoning behind why the design houses of Etro, Dolce and Gabbana, and Jacquemus decided to return to the physical runway format. So, at the end of the Paris and Milan digital fashion weeks, it would seem that there is still a way to go in terms of convincing the fashion industry of the merits of this new format. But, this uncertain time is going to call for a collaborative approach to find a new multi-pronged solution.
The digital format, for those designers that do engage, should have a dedicated platform, to demonstrate the industry's investment in this new way of working. Through the creation of a digital fashion week hub co-ordinated by the Joint Council, each fashion city would have their own area under one umbrella site. This would act as a hub for all activity – physical or digital – providing a place to host films, look books, and presentations, as well as a central channel for 'attendees' to tune into shows. It would also be possible to enable exclusive early access to buyers and editors through a membership system.
As designers grapple with an either/or scenario, the future of the runway could also eventually take the format of a festival of fashion. Similar in vein to the design festivals that take place for the interiors and product design industries. This would encourage a multi-media approach, as a festival atmosphere can encompass shows, presentations, live Q&As, pop-ups, open studio visits, and installations. Events would take place city-wide in a multitude of venues and would include in-person events as well as the latest digital technology, from virtual reality runway shows in flagship stores, behind-the-scenes films broadcast live in Times Square, to meeting the makers at the ateliers, and a 'Fashion in Motion' style public presentation in collaboration with the V&A Museum. This approach would incorporate the industry's growth in the digital realm while continuing to feed into the local economies that benefit from fashion weeks, whether that's the local hotels, restaurants, or retail stores.
With many more months of digital fashion weeks still to come, there is the opportunity to see more examples of what will and won't work. And the more that are tried and tested, the more likely it is that whatever the format, designers will eventually settle on a path that works for them and their audience.
There is still much potential for designers, show producers, filmmakers, and digital artists to merge their specialisms and work to stretch the limits of what's possible. In doing so they will create the future of the runway experience.
NEW MEDIA PARTNERSHIPS
The fashion industry has always been perceived as an exclusive club for insiders, including editors, creatives, clients, influencers, and celebrities. But the rise of social media has enabled anyone with an interest and a smartphone to gain a front-row seat during fashion week. Nonetheless, it is still pertinently evident that the industry still has a PR problem. Why?
Because outside of those whose job it is to keep abreast of runway seasons, designer appointments, exclusive collaborations, and brand launches, fashion does not have a strong presence in the media landscape. When we think of music, it is promoted through Spotify, Youtube, or Tidal. Similarly, film and television show premieres are treated like major cultural events. From the release of each new season of Stranger Things to the Star Wars franchise whose build-up will start at least 12 months ahead of its box-office release. And with backing from streaming platforms including Netflix, Amazon, Hulu, and Apple TV.
The fashion industry has been entwined with these industries for decades, yet it lags behind in terms of media backing. Youtube is one platform that has started to recognize the power in playing into the designer world. And has already secured Naomi Campbell and Victoria Beckham as unofficial ambassadors to create and promote their own channels on the platform. But the industry needs to think bigger, and through a Joint Council it could harness its collective power to own and amplify its year-round content.
A unified voice would allow for negotiations with big media companies, streaming platforms, and TV channels. And would mean finally seeing Fashion Weeks, the Fashion Awards, and even the MET Gala, televised, streamed and promoted like the Academy Awards. Creating a buzz around these events would breathe new life into the industry, as well as open up new revenue streams.
NEWGEN FUNDING
A new way to approach the system of financial support that is currently distributed by the BFC, CFDA, CNMI, and FHCM, alongside awards and prizes such as the LVMH Prize or the International Woolmark Prize, could be through the distribution of awards and funding by the Joint Council. Based on the Academy Awards format, an international fashion awards ceremony would encompass categories across fashion design, show production, fashion journalism, supply chain, and digital innovation. This would allow for more funds to be distributed to individual creatives, businesses, brands and start-ups across the industry in a more diversified manner.
This new funding distribution format could also look beyond simply providing monetary funds, with each recipient receiving an annual business assessment to determine their immediate and future needs, from studio space, to digital prototyping, and copyright law education. In this way, the JIFC, could ensure each winner is building resiliency into their brands for long-term success.
Speaking to Emily Adams Bode of Menswear label Bode, she highlighted the need to expand the remit of awards outside of monetary grants and mentoring. She expressed that what was also more pressing was the need to include business resources into the package.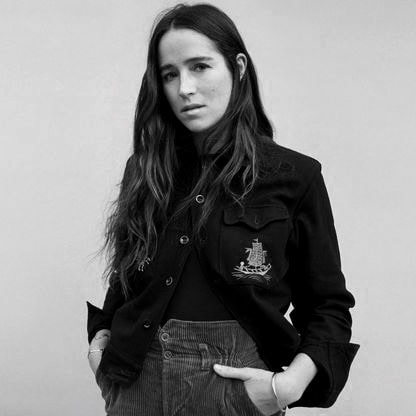 The most valuable aspect of the prizes, apart from the financial prize, are the contacts and introductions they provide to industry leaders in manufacturing, press, production, and executives at fashion conglomerates. A source-book or guide-book of sorts for emerging brands participating in the prize would aid in people navigating their relationships for the long term.

— Emily Adams Bode, Creative Director of Bode
Simon Ungless, Executive Director of the School of Fashion at the Academy of Art University San Francisco, also pointed to the need to nurture sustainable long-term growth with brands, rather than one-time cash injections.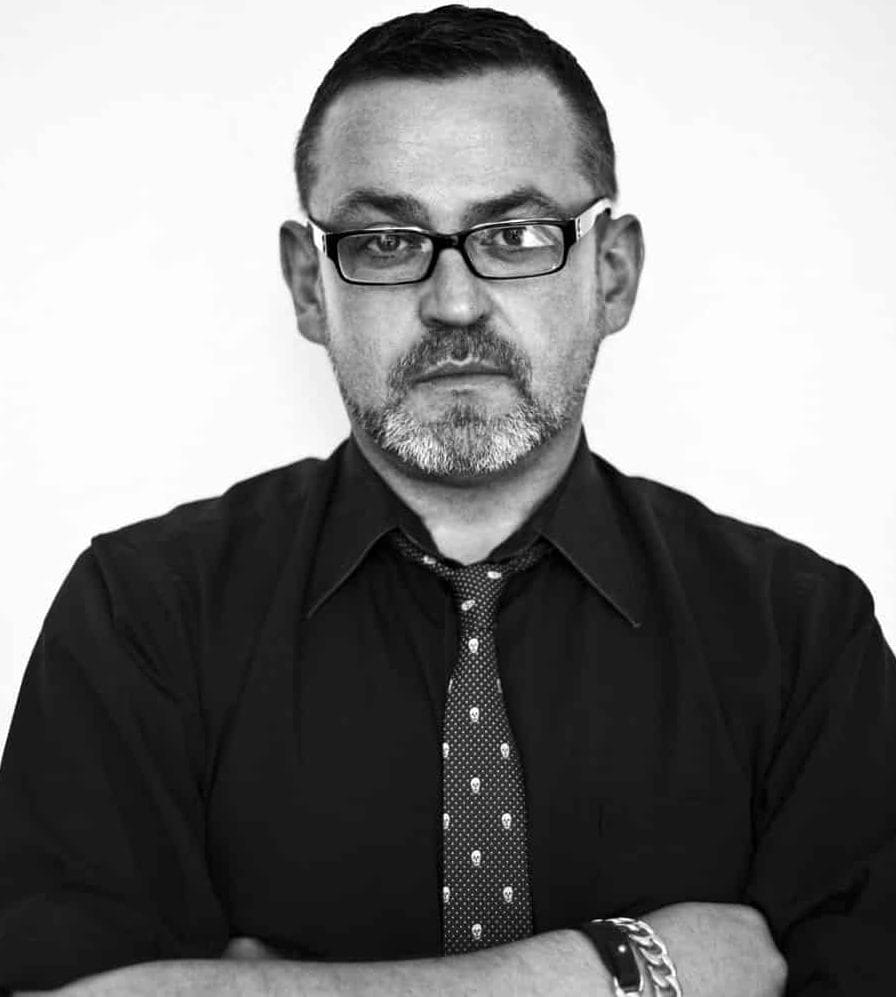 Sometimes giving a designer several 1000 dollars in one hit is the worst thing anyone can do. Designers need financial and business support long term. They need facilities and they need production.

— Simon Ungless, Executive Director of the School of Fashion at the Academy of Art University San Francisco
SUSTAINABILITY
The progress the industry is making on reducing its environmental impact has failed to keep pace with its continued growth. Through the annual Copenhagen Fashion Summit, the G7 Fashion Pact, and the Sustainable Apparel Coalition, we have seen a willingness to come together. Yet there has still been little forthcoming by way of outlining what a truly sustainable fashion industry looks like. Is it using 100% organic cotton throughout the production process, adopting a de-growth business model, re-purposing unsold inventory, or reducing all carbon emissions?
Recent scrutiny from governments is likely to lead to some form of legislation in the future, which would mean businesses adhering to set targets. Rather than waiting passively for governments to step in and for delicate ecosystems to collapse, it makes sense for the industry to take the lead on defining, both in broad and narrow terms, what being a sustainable brand means and how achieve that goal while maintaining profitability; ideally this would happen within the next decade because that is the time we have left to make effective change.
The JIFC could take a lead on developing accountability initiatives with the four governing bodies, expert groups, and industry innovators. Developing a round-table forum for monthly discussions, an industry standard could be outlined that would consider; the size and impact of each brand through a rating system, the cradle-to-cradle lifecycle, material regeneration, real estate, and product repair. The JIFC could also create a live directory that would provide a network of resources with verified sustainable credentials across manufacturing, mills, 3D prototyping, packaging, and expert advisors to help businesses meet agreed-upon targets.
Acting in a collaborative manner facilitated through the Joint Council would mean sustainable partners could scale up and roll-out their processes across the industry, and allow both emerging and established businesses the ability to gain access to resources that would assist them in accelerating the implementation of sustainable practices.
SOCIAL RESPONSIBILITY
The cost that those at the sharp end of the supply chain are paying as a result of the cancelled orders that followed the lockdown, has come into sharp focus for consumers. Brands across fast-fashion and the mass market have been exposed for refusing to pay their suppliers for goods, many of which were factories who employed mainly female garment workers in Bangladesh. Another example is the fast-fashion retailer Boohoo, who was accused of exploitation for working with a supplier in Leicester that was paying its worker less than minimum wage.
The visibility this crisis has caused will mean brands and retailers will have to re-asses their level of responsibility to all those within their eco-system, or risk facing a backlash that could affect their bottom line over the long-term. Consumers – who's values are shifting – will be more aligned to those brands who helped the most vulnerable during this crisis.
As a result, a renewed emphasis is now being placed on social accountability, whether that's through diversity and inclusion, protecting human rights, or prioritizing the safety of workers. Despite the restructuring that has begun due to the fall in consumer spending, there have been tangible examples of brands striving to do better such as Stella McCartney taking the decision to forgo her salary during the pandemic.
Businesses need to think people and purpose over profits, or risk alienating a more socially aware customer. Businesses will have to think beyond their 'purpose-led' mission statements, which are starting to ring hollow. The key to this strategy will be in the education of the consumer, who has to be taught how to place value in their purchases again.
The Joint Council can act as accountability partners with businesses across the industry. By working with brands to build equity with the factories they work with by investing in them and the communities in which they operate to lobbying for fair wages to be paid to garment workers within the fashion eco-system. Providing transparency of pricing and taking the customer on the journey of what goes into making of a $40 T-shirt, will go far in helping to explain the products' value and longevity credentials.
THE NEW ORDER
A unified body will allow the industry to apply innovative thinking across the board, and move from where we are today, into a more sustainable tomorrow.
TODAY
A fragmented approach
TOMORROW
A collaborative future
Governing bodies that work in silos
A unified platform to discuss and implement change
Solutions came from a top down
All members have a say in how to envision a new system
Year-round content and collection drops
Runway and lookbook focus
Multi-media approach to presenting collections
Awards/funds given out by the industry is limited by country
A pooling of funds and an expansion of awards across fashion, product design, digital media, and sustainability
---