Can Americans Break into the European Fashion Market?
By Lizzy Bowring
Over the past era, the fashion industry has witnessed an intriguing dance between the United States and Europe—a dichotomy of styles, influences, and market dynamics. Yet, while Europe has long reigned supreme as the epicentre of fashion, with its rich heritage, centuries-old craftsmanship, and avant-garde designers capturing the world's imagination, the United States has carved its niche, cultivating a distinct blend of Innovation, commercial prowess, and cultural diversity.
Today, a new era is dawning. American fashion brands and designers are poised to challenge the status quo, infusing their unique vision and distinctive aesthetic into the European fashion scene. This allure of American Creativity and the entrepreneurial spirit continues as a formidable force. The Impression embarks on a journey to explore the exciting possibilities, inherent challenges, and strategic approaches that can empower American fashion pioneers to capture the attention and hearts of European consumers and forge a path toward international acclaim and success.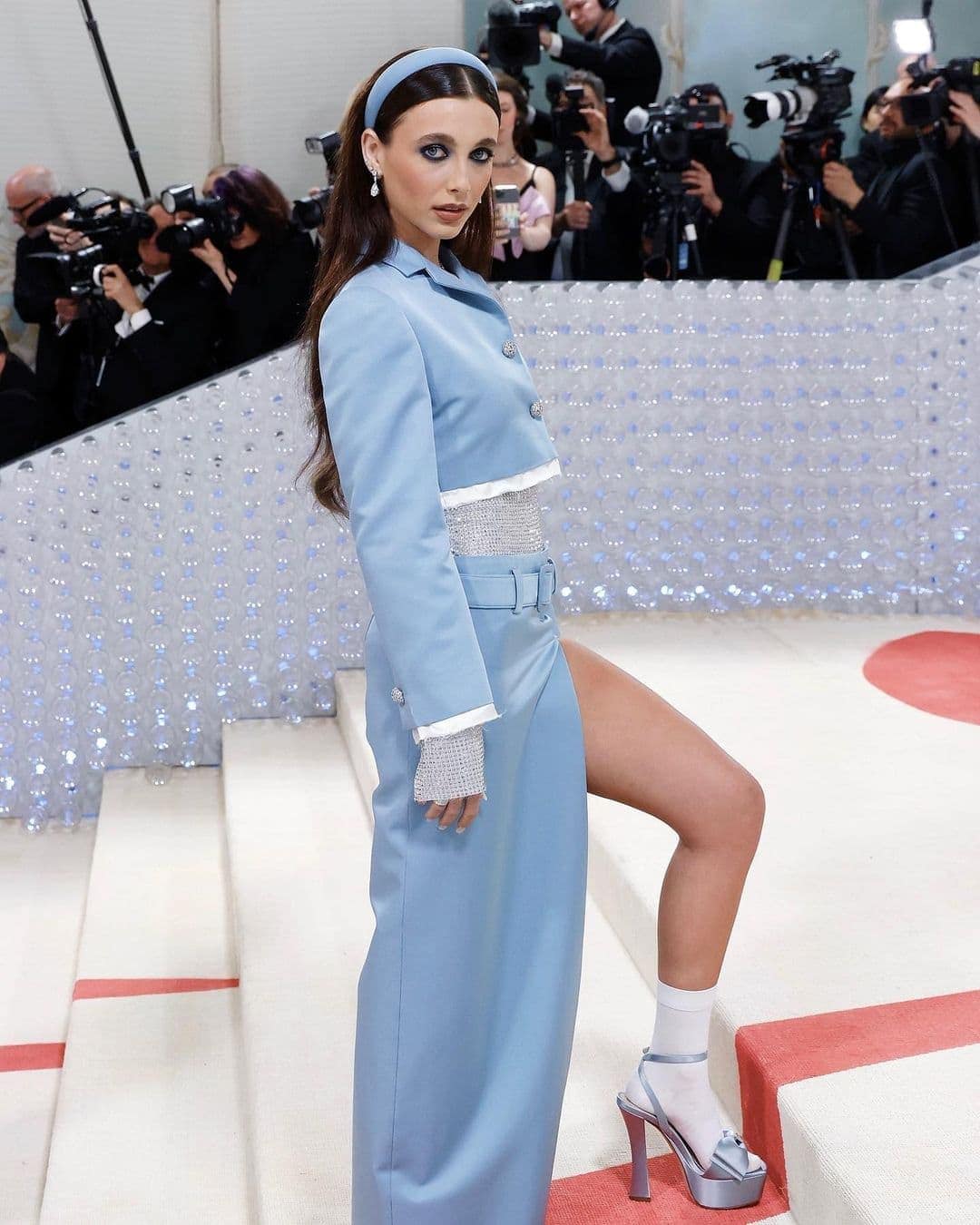 While a perceived divide has traditionally separated these fashion powerhouses, recent shifts in consumer behaviour, technological advancements, and a growing appetite for global collaboration have given rise to a compelling question, how can American fashion break into the exclusive domain of the European market? And, more importantly, is it even necessary? Although it can be perceived to be a challenging and competitive market, several American Fashion brands have already successfully established a presence in Europe. Brands such as Tommy Hilfiger, Ralph Lauren and Calvin Klein have successfully navigated the European fashion landscape and positioned themselves as leaders in the industry.
On the other hand, notable American Fashion Brands such as Altuzarra, Rodarte, Proenza Schouler, and Thom Browne, although having made a considerable impact during Paris Fashion Week, have strategically decided to return from Europe to the United States. This move highlights the complexities and considerations involved in breaking into the European market, including cultural differences, local regulations, and consumer preferences. Understanding these nuances will be crucial for American fashion pioneers seeking to make their mark on European soil.
Index
Reviewing cultural factors. Understanding cultural differences can impact the success of American brands entering the European market.

How can a brand break into the European market? Understanding the European consumer base can provide access to new opportunities and a perceived value of international brand recognition.

The wins – How brands have been successful. American fashion brands have successfully established a presence in Europe by examining their strategies, brand positioning, and factors contributing to their achievements.

Next Steps

Key Takeaways
Reviewing cultural factors.
Understanding cultural differences can impact the success of American brands entering the European market.
Understanding the cultural factors that influence consumer behaviour and preferences is essential for American brands aiming to enter the European market successfully. From fashion sensibilities to shopping habits, several nuances require careful consideration and cultural adaptation when venturing into the diverse and dynamic European fashion landscape. American brands can tailor their strategies and offerings and establish a significant presence by embracing the rich heritage and craftsmanship, fostering collaborations with local artisans, recognizing the significance of fashion conglomerates, and forging connections with European consumers who value the artistry, quality, and traditions that define European fashion.
But first, it is necessary to distinguish the differences between the two unique iconic modes of dress.
Lifestyle in the USA is one of the leading contributing factors to Americans' distinctive style. Much is built on the country's diverse demographics, just as the various dialects from state to state! This cultural diversity creates a vibrant fashion landscape that reflects the multifaceted nature of American society, resulting in a rich tapestry of styles and fashion preferences.
American Sportswear. The birth of American sportswear in the early 20th century provided the emblematic codes of American fashion's DNA. Characterized by a casual and comfortable aesthetic, with a preference for relaxed and laid-back attire, sportswear is defined by practicality, functionality, and utility. This style emerged with its roots in the practical nuances of the birth of America. And a response to societal changes such as the growing emphasis on leisure, physical activity, and women's liberation.
The American Look. In 1932, Dorothy Shaver, the president of Lord & Taylor, significantly impacted American fashion with the introduction of "the American Look." This concept aimed to promote American designers and showcase their unique aesthetic and craftsmanship. It celebrated the spirit of independence, individuality, and practicality that defined the American style at the time.
Designers like Claire McCardell and Bonnie Cashin were pivotal in introducing innovative designs that revolutionized women's fashion and emphasized accessibility, functionality, and practicality, popularizing iconic pieces of American sportswear. The post-World War II casualization of style further fueled the rise of American sportswear. And with the increased popularity of leisure activities, versatile clothing options became the norm.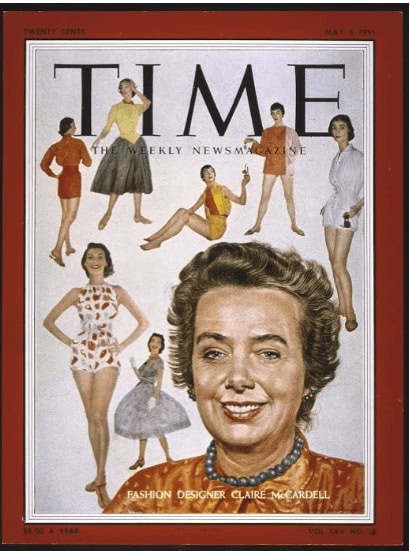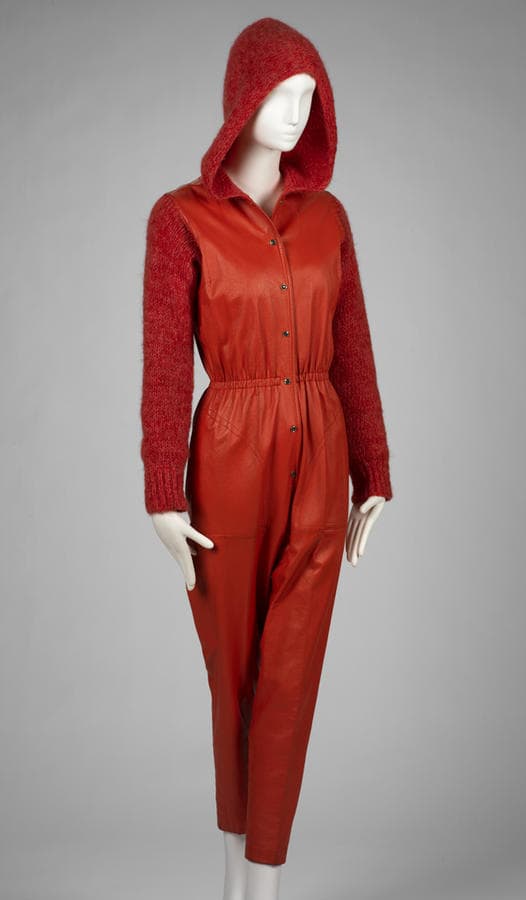 Designer Influence and Pop Culture. American sportswear gained international recognition in the 1970s and 1980s when designers like Ralph Lauren and Calvin Klein rose to prominence. Ralph Lauren's Polo Ralph Lauren brand epitomized the preppy, sporty aesthetic. At the same time, Calvin Klein embraced minimalist and clean-cut designs; its fusion of comfort, functionality, and effortless style defined a modern, understated look that heralded much of what we see today. Additionally, the US has a strong relationship between fashion and popular culture. Trends often emerge from celebrities, influencers, and Pop culture icons who influence American consumers aspiring to emulate their dress while giving rise to the inimitable street style.
On the flip side, The European fashion market is shaped by an evolving heritage and myriad cultural factors.
History: There is a tremendous history behind the emergence of Fashion in Europe; this is perhaps the crucial element in the continued perception of Europe as the epicentre of fashion. France has a great cultural heritage and is often associated with timeless elegance and refined aesthetics; notable distinctions within the region's diverse style landscape exist. French fashion revolved around the idea of la Parisienne – the ideal Parisian woman, stylish, cultured, and discerning.
Heritage and Craftsmanship: Europe is also a bastion of artisanal heritage, where time-honored craftsmanship is deeply cherished. Within Europe's fashion landscape, storied houses have epitomized the mastery of artisanal craftsmanship meticulously passed down from Centuries-old techniques and traditions, creating a legacy of excellence and refinement. From Italian artisans to French couturiers, European brands exemplify a commitment to unparalleled artistry and attention to detail and serve as enduring symbols of European heritage, timeless elegance, and uncompromising quality.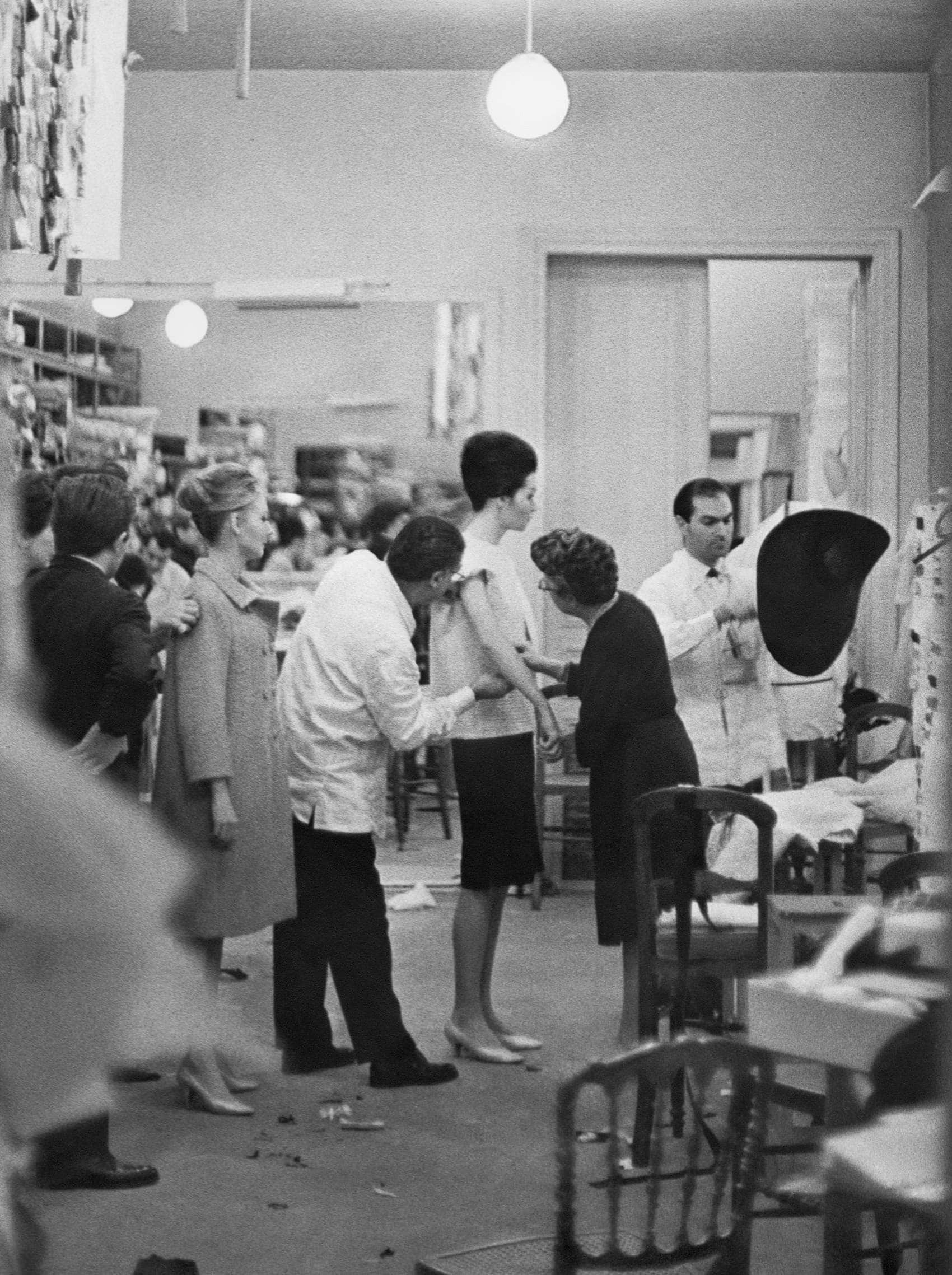 Artisanal Collaborations and Ateliers Signature: European fashion houses collaborate with local artisans to create exclusive collections celebrating regional traditions. Ateliers, where skilled artisans work alongside designers, remain vital spaces for nurturing the artistry and Innovation that define European fashion.
Finance: The growth of fashion conglomerates like LVMH, Kering, and others in Paris highlights the importance of these significant players in shaping the industry. While acquiring and investing in international brands, these conglomerates maintain their base in Paris. They can make a brand by their sheer weight of monetary, manufacturing, and strategic support.
Fashion status is as much about the combination of heritage, reputation, and the pursuit of excellence as in the design and production that contribute to European fashion's symbolic associations and tangible economic and cultural consequences.
Understanding these signifiers of European and American fashion enables brands to appreciate and navigate the dynamic and diverse landscape and perhaps shed some light on why Americans should be a part of the European dynamic.
How can a brand break into the European market?
Understanding the European consumer base can provide access to new opportunities and a perceived value of international brand recognition.
According to Statista, Europe is home to some of the most lucrative markets for apparel and clothing worldwide and some of the largest apparel companies. In 2021, the United Kingdom had the fifth-highest Revenue in apparel markets at over 73 billion U.S. dollars; this made it the highest earning for clothing in Europe, followed closely by Germany. In 2023, Revenue in the Fashion segment is projected to reach US$230.30bn in 2023 with an annual growth rate (CAGR 2023-2027) of 10.52%, resulting in a projected market volume of US$343.60bn by 2027. Although, with a projected market volume of US$336.80bn in 2023, most Revenue is generated in China. In the Fashion segment, the users are expected to amount to 480.90m by 2027, while penetration will be 46.9% in 2023 and is expected to hit 57.0% by 2027.
The European market's size and purchasing power represent a substantial consumer base with diverse preferences and tastes. With a population of over 740 million, the European market offers significant potential for brand growth and revenue generation. European consumers are known for their affinity for fashion and willingness to invest in high-quality products, making it an attractive market for American brands looking to expand their customer base.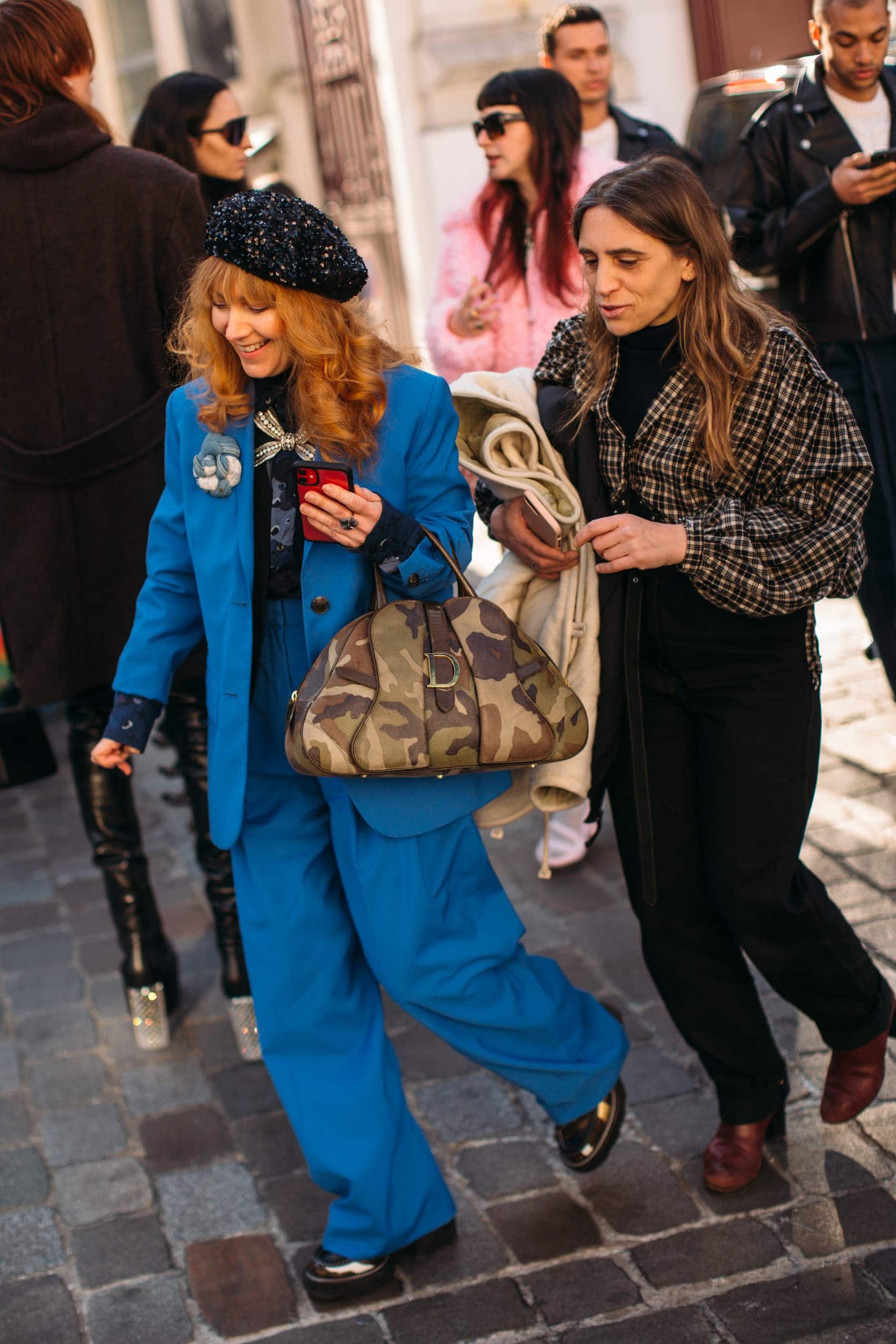 But it is not just about the money; to most, that is the underlying benefit! However, there are accesses to new business opportunities and partnerships that will benefit the creative brand. Europe is home to renowned fashion events, trade shows, and industry platforms that offer exposure and networking opportunities. Collaborations with European retailers, designers, and influencers can open doors to new distribution channels, help build brand credibility within the global fashion industry, and assist a brand in establishing a presence in Europe, thereby enhancing a brand's international reputation and prestige.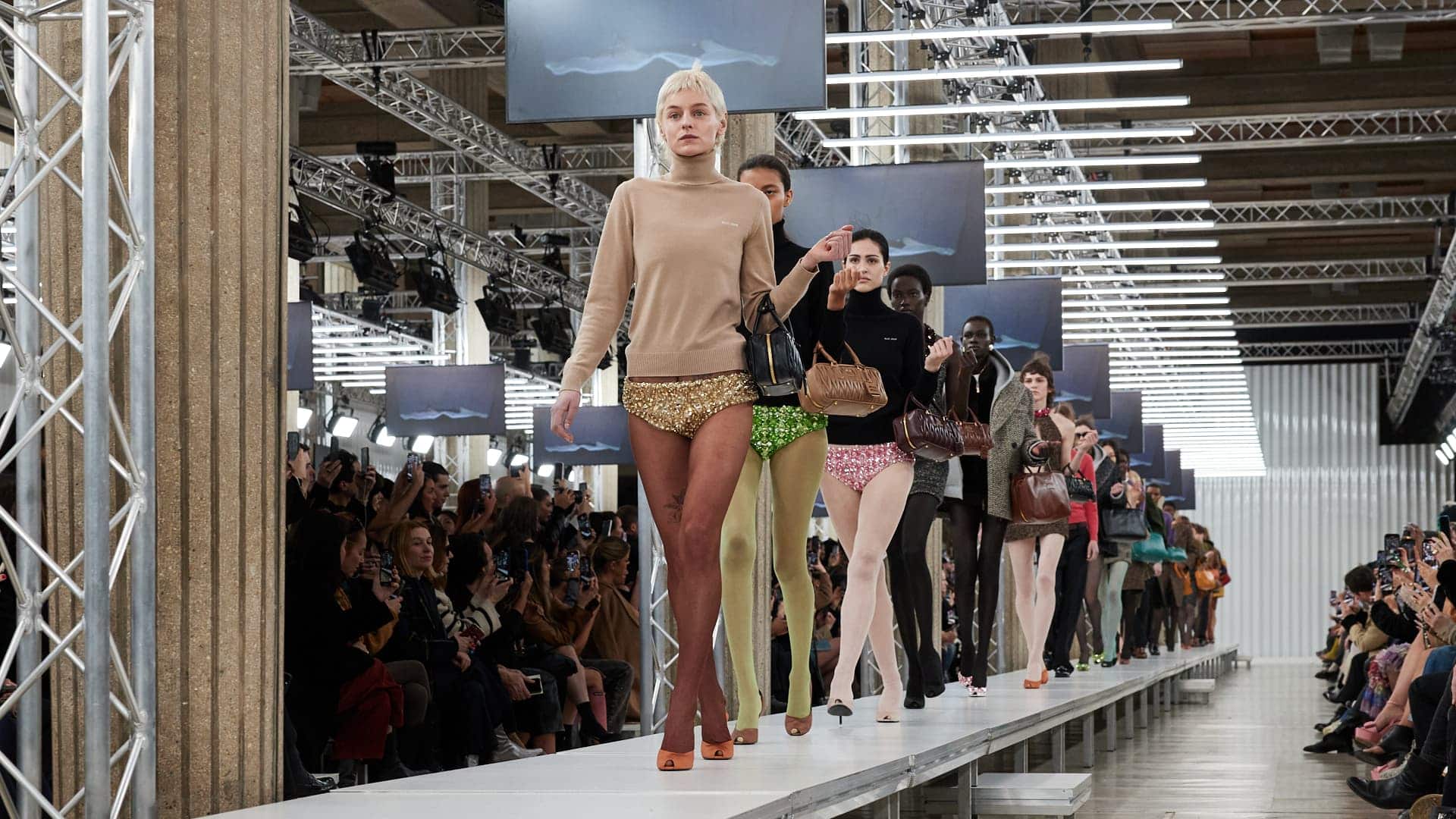 The European fashion platform is synonymous with fashion excellence. With its rich cultural heritage, a history of influencing global fashion trends, and access to the artisanal characteristics of many of the storied houses, breaking into the European market allows American brands to tap into this cultural influence and stay at the forefront of Creativity. By immersing themselves in the European fashion landscape, brands can gain insights into emerging trends, aesthetics, and consumer behaviours, which can inform their design, marketing, and product development strategies.
The ability to compete and succeed in the European market showcases a brand's adaptability, quality, and relevance internationally; this will set them apart from competitors and attract a broader customer base that values global fashion influences and international brand recognition. By establishing a European presence, brands can strengthen their position in the global fashion industry and unlock significant growth potential.
The wins – How brands have been successful.
American fashion brands have successfully established a presence in Europe by being open to re-examining their strategies and brand positioning.
Considering entry into the European market, whether at retail or as a brand from America, it is worthwhile for survival to embrace several consummate factors. Competition in the fashion landscape is becoming more of a challenge and is the point of differentiation in design.
In 2017, a wave of American brands, such as Rodarte, Proenza Schouler, Altuzarra, and Thom Browne, traded in New York for Paris, looking for more visibility on the international stage. Then, in 2021 – 2022, all but Rodarte returned home; this was not down to failure; the opposite. All four brands had exceptional gains, underscoring the benefits of taking time in Europe. These were achieved by carving out their unique positioning, understanding local markets, and delivering quality products at attractive prices. It requires strategic planning, talent and resources investment, deep learning, and an understanding of the European fashion landscape to break through and establish a foothold in a competitive market.
In 2018, Italian menswear Ermenegildo Zegna Group acquired an 85 percent stake in Thom Browne, valuing the business at approximately $500 million; Browne remained the only other shareholder. The company was and is, in a growth stage, coming at a very opportunistic time for Browne. This collaboration allowed Browne to remain independent and keep control of his eponymous brand while embracing all that the Italian group had to offer, from the quality expertise in business strategies to the use of quality fabrics and manufacturing. The acquisition also enabled Thom Browne to leverage Zegna Group's global presence to expand its retail network.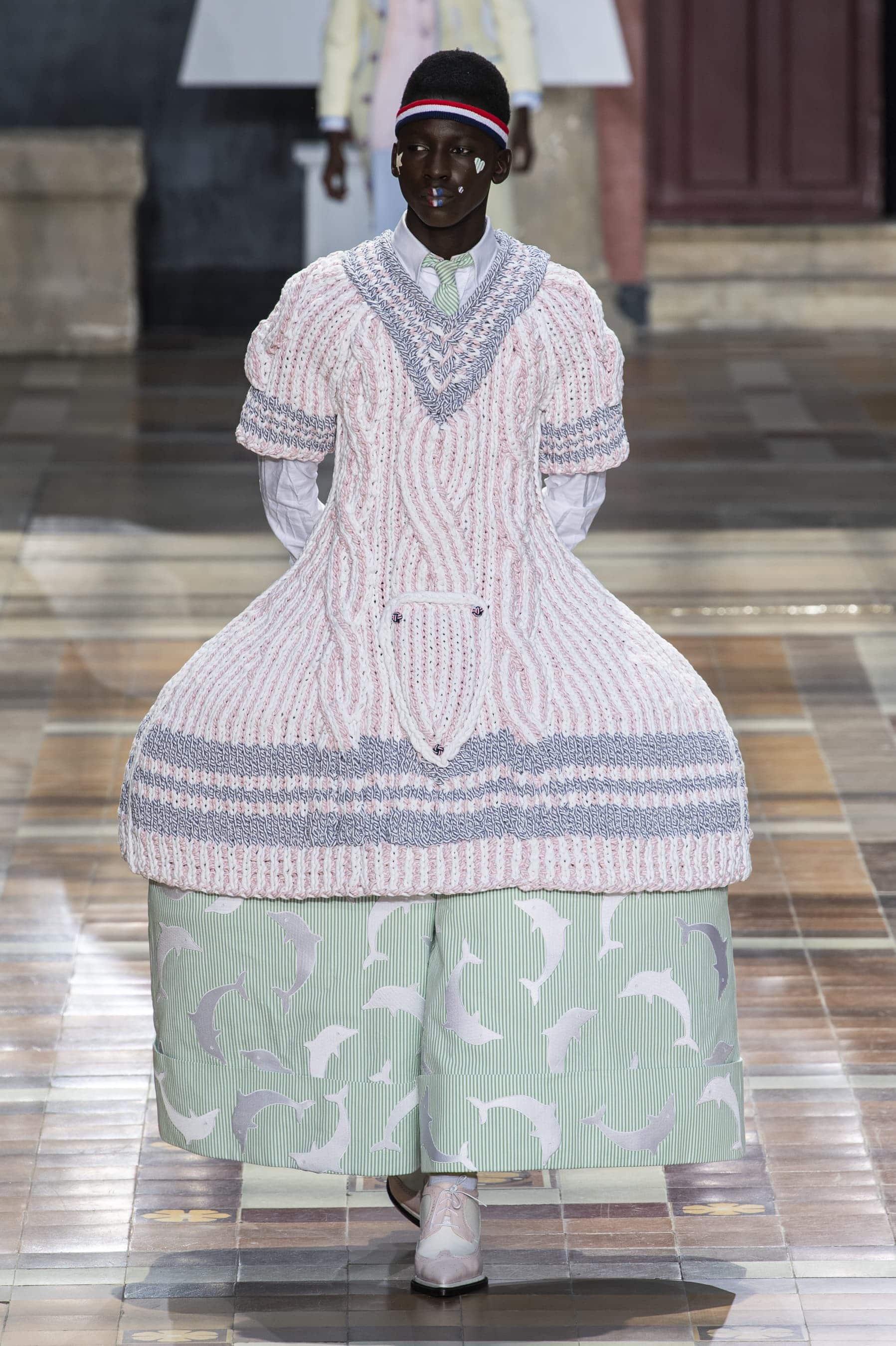 Joseph Altuzarra also shifted to Paris, returning to New York in 2021. Showing in Paris provided a paradigm shift for him with increased international exposure and the ability to align himself with the global fashion industry. Altuzarra tapped into the European market, expanded his brand's reach to a broader audience with access to new markets, and gained notoriety as an international luxury brand. It was a strategic decision to align with the European fashion landscape while leveraging the opportunities presented.
The Rodarte sisters also went to Paris to gain further interest in their brand and pursue a creative exploration for something new and invigorating. It was a chance to glean valuable insights for their brand's future. The sisters realized that by continuously evolving their business operations, they could understand what works and what doesn't. It also gave them a sense of freedom and a heightened experience they could pass on to their audience.
It was a new way forward for these brands. Although it presented strategic and creative challenges, it was an experience from which all four brands benefited, contributing to a consistent brand vision and direction.
And, here is further food for thought—another reason Americans should not doubt an opportunity for success in the European market. Many American male designers have been tapped to be the Creative Directors of Flagship brands.
In 2018, Virgil Abloh was named artistic director of Louis Vuitton's menswear, making him the first person of African descent to be at the helm of a major French Fashion House. It was double-edged; the house gained his creative insights and expertise, from streetwear to high fashion, as well as for innovative and diverse reasons. And for Abloh, "the heritage and creative integrity of the house are key inspirations, and I will look to reference them both while drawing parallels to modern times". And, of course, not to mention Chloe's appointment of Gabriela Hearst, whose vision of sustainability and creative energy has placed the brand in an enviable position. These appointments speak to a new generation, a new movement of our times where everything is achievable.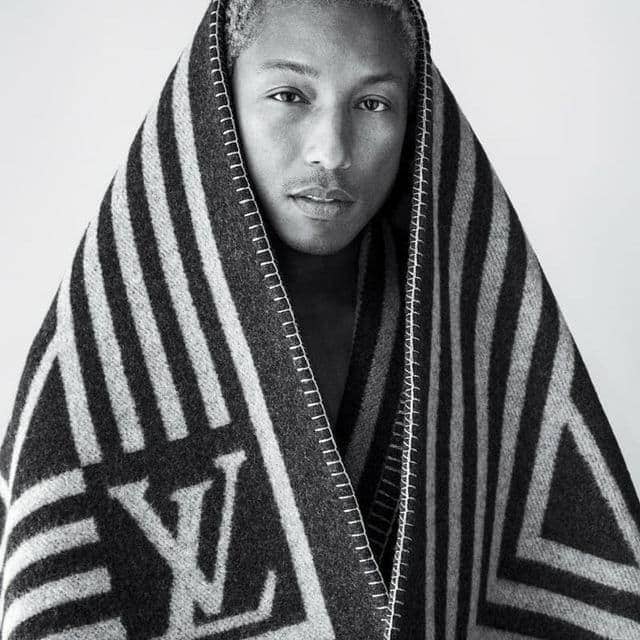 In a recent Forbes article by Bill Fischer, the author writes about the reasoning behind Pharrell Williams's appointment at Louis Vuitton, "His ability to transcend boundaries across diverse realms aligns with Louis Vuitton's identity as a Cultural Maison, embodying our core values of innovation, pioneer spirit, and entrepreneurship". Williams, who co-founded the Billionaire Boys Club and has collaborated with brands such as Chanel, Tiffany, Nike, and Adidas, has consistently represented hip-hop's cultural vitality. Louis Vuitton didn't hesitate to embrace leaders with unconventional backgrounds. Virgil Abloh was trained as a civil engineer and architect, and Williams is primarily known for his music.
Five key traits make these designers in demand—outsider and insider, neo-generalist, experimenter, and ecosystem-builder—align well with Louis Vuitton's values of Innovation, pioneer spirit, and entrepreneurship, and what contemporary observers identify as essential for future innovation leadership. These commonalities dovetail nicely with the expectations of American designers making their mark in Europe.
And it's not just singular brands that have benefited from an association with Europe. Tommy Hilfiger and the investment from PVH set him on his steady trajectory. Ralph Lauren, Calvin Klein, and Michael Kors have also enjoyed great European success. The fashion industry is highly competitive, and success requires a mix of talent, hard work, business acumen, and, sometimes, a bit of luck!
Next Steps
Embrace European heritage and craftsmanship: European fashion is known for its rich heritage and artisanal craftsmanship. American brands can tap into this by embracing local collaborations with European artisans and showcasing the quality and artistry of their products. Collaborating with ateliers and leveraging European craftsmanship can add prestige and authenticity to the brand.
Understand cultural differences: Cultural factors play a significant role in consumer behavior and preferences. American brands should take the time to understand the cultural nuances of the European market they are targeting. This includes fashion sensibilities, shopping habits, and local regulations. Adapting strategies and offerings to resonate with European consumers' values and traditions is essential.
Leverage international brand recognition: The European market values international brand recognition. American brands can leverage their reputation and success in their home country as a selling point in Europe. Highlighting their unique American aesthetic, cultural diversity, and track record of innovation can attract European consumers who are interested in global fashion influences.
Conduct thorough market research: understanding specific cultural nuances, consumer preferences, and market dynamics in the target European countries, will enable American brands to tailor their strategies accordingly.
Foster collaborations: Focus on European retailers, designers, and influencers, while leveraging opportunities presented by fashion events and trade shows to establish credibility, expand distribution channels, and connect with European consumers on a deeper level.
Key Takeaway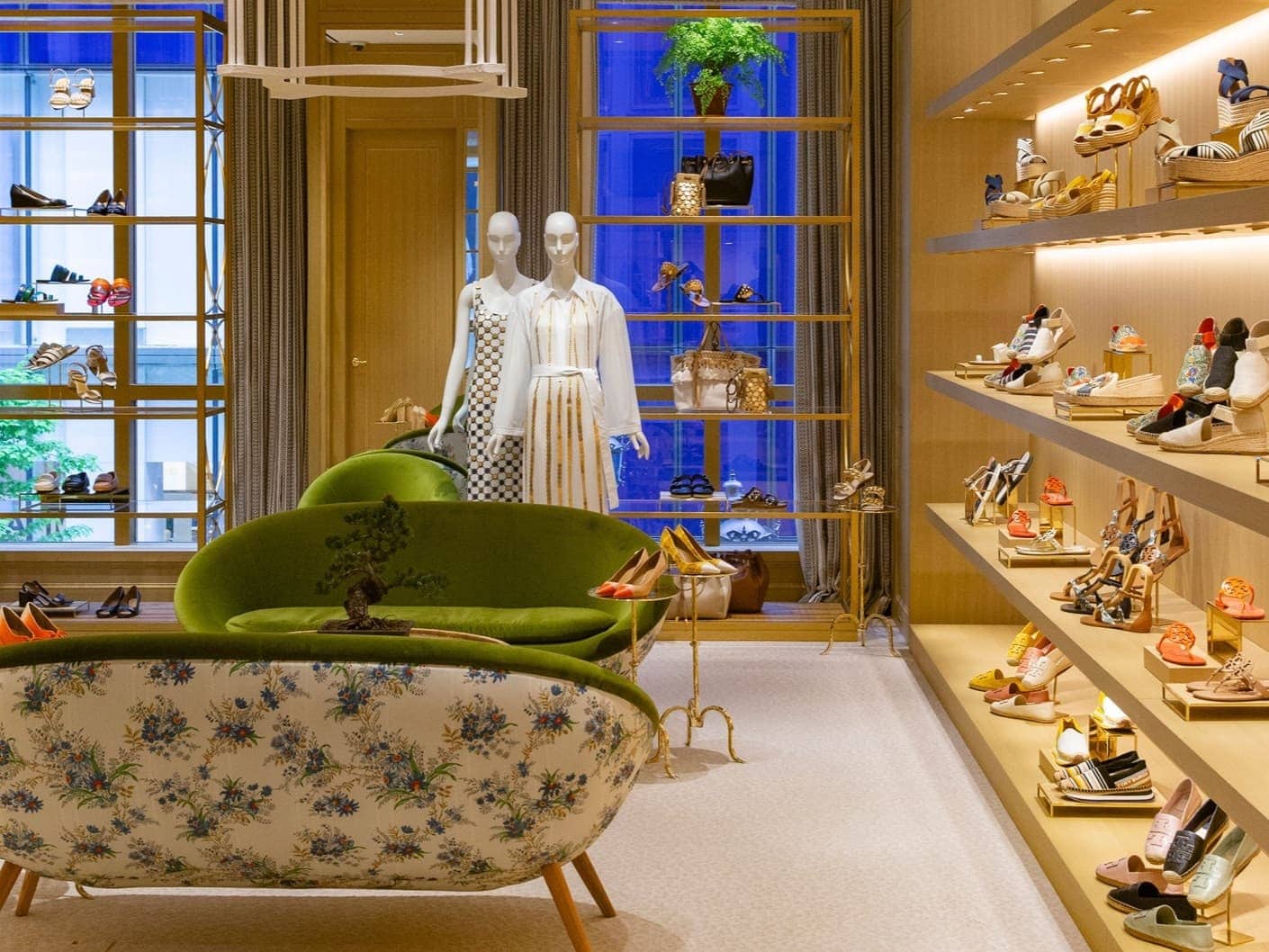 Europe is a tough market to break into. A balanced view of the advantages and challenges associated with breaking into the European market should cover factors such as competition, regulatory hurdles, market saturation, and the need for localization strategies. American brands face unique challenges, the perceived idiom of luxury, and the level of brand support through marketing, extravagant shows, and high-level expenditures. European cities, particularly Paris, are recognized for their well-established ateliers and sample-making studios, making it difficult for American brands to match their capabilities and craftsmanship. Import duties and higher costs in the American market affect pricing and competitiveness. Success in Europe requires an effective branding strategy that connects with consumers emotionally to help to drive success in any market.
One of the remarkable things about American designers is their unparalleled flexibility to break away from rigid conventions. They revel in the liberty of experimenting with different strategies and learning from those experiences. Each initiative they undertake is an opportunity to learn and grow, and over time, they've realized that not all their ideas will hit the mark – but that's perfectly alright. It's part of their evolutionary journey. They constantly adapt how they manage their business based on their successes and failures, which makes them even more set for success in the European market. Remember, 'successful disruption often originates from the fringes'. Are there better formulae to achieve success in the European market?
---