How to Take Advantage of the Post-Lockdown Real Estate Landscape
By Mark Hooper
As shoppers make their first tentative steps back onto the high street, it's no surprise that things look a little different. But look beyond the face masks, the social distancing and the shuttered stores, and there are signs of what the future of retail could look like. Even before the lockdown, while some of the big-name chains were struggling, you only needed to follow the queues of Supreme-clad hipsters for signs of life: queuing up for their regular fix of 'drops' or helping themselves to free prosecco at the latest pop-up.
In truth, Generation Z had already established a new standard for retail: and it certainly wasn't all about e-commerce. The pop-up model proves that, if you build it, they will still come to bricks-and-mortar stores – even in a post-Covid world. You just have to learn a few new rules.
In many ways, it's a case of necessity being the mother of invention. With more empty retail units than ever, the opportunity is there for your brand to have high street presence with discount rents.
'There is no doubt that pop-up stores have become a necessary tool for retailers to experiment with physical retail,' says Anthea Harries, who is Head of Assets for King's Cross in London for Argent, covering the new, high-profile Coal Drops Yard retail development. 'That confidence needed to commit to, and to create, new stores when there is uncertainty has meant that the retail market is very challenging across the whole of the London sector,' she adds. 'The advantages of pop-ups are clear and are an especially wise move for new brands who want to test the water via bricks and mortar. Pop-ups offer a chance for e-commerce or new brands to meet customers, establish a physical presence, generate exposure and drive a new audience to their product. Customers have the opportunity to engage and interact with a brand, not just on a product level but to connect with the people and personalities behind it too.'
Pop-ups have been a key driver of innovation for Coal Drops Yard. Amongst a more familiar landscape (with over 50 design-led stores and a wide variety of leading restaurants), a regular series of curated pop-ups housed in the archways of Lower Stable Street before the lockdown has added a sense of discovery and freshness to the evolving space, with brands as diverse as Blue Note Records and Windsor & Newton hosting a diverse series of events and workshops, ranging from weekend rentals to six-month leases.
During the coronavirus pandemic, spaces were repurposed and re-imagined, with everything from live-streamed online design workshops to fresh food hubs selling local produce from nearby farms, as well as home delivery services, a crowd-funded emergency food kit program and daily cookery videos from leading chefs. But now, as shop doors re-open, the Lower Stable Street model points us towards a way through the crisis.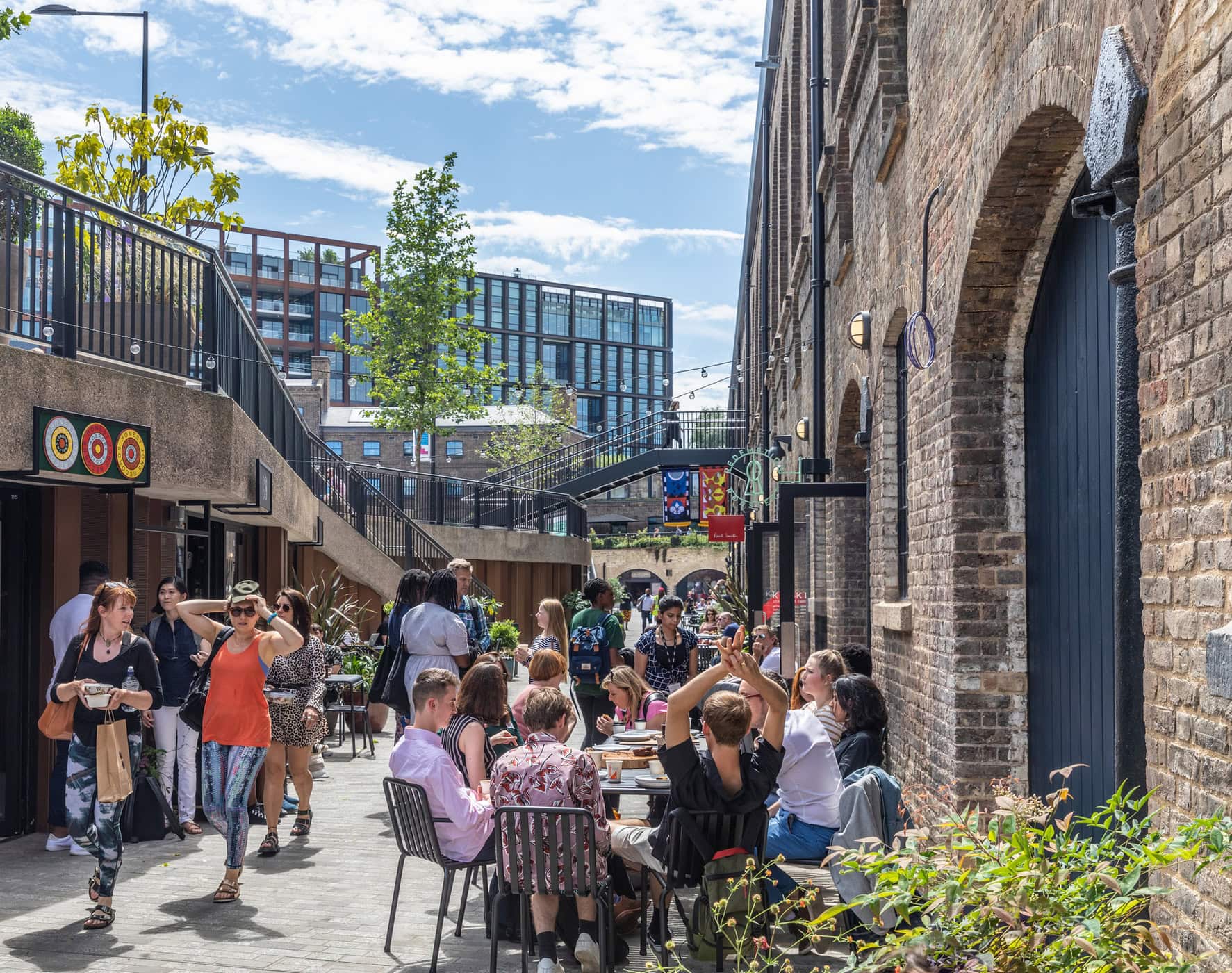 'Everyone knows that physical retail is hard at the moment,' says James Bowthorpe, the curator of Lower Stable Street. 'On the flip side, the channels retailers can use to sell to customers are increasing. This means that the future of retail is up for grabs, so experimentation and new ideas are really important. Lower Stable Street is a place for this experimentation. It's low risk – we provide units ready to go and support retailers with an inventory of shop fittings, advice if they need it and an infrastructure that is ready for events and launches. Lower Stable Street acts as an incubator for ideas that can expand into bigger units elsewhere in Coal Drops Yard, and after just a little over a year we already have two or three who are ready for that step.'
But, from a brand point of view, how do you ensure your pop-up is a success?
'They need to be fresh and unique,' says Holly Wood (real name), founder of Wood Society of the Arts, who represents select artists for commercial collaborations. 'The pop-up format has been around for a while now so, to create a must-see moment, it needs to be a bit unexpected.'
Wood's projects have involved working with COS on a series of in-store and window campaigns, and curating London's Mount Street for London Craft Week 2019, coupling each brand with a different artist. 'We create live in-store workshops, masterclasses, talks, special projects, installations that contribute to VM, windows or standalone exhibitions,' she explains. 'All activity is designed to develop customer engagement and footfall – both digitally and physically. We listen closely to the objectives of each brand so we can steer the collaboration to create something really exciting. I'm always up for trying new ways to take the audience on a journey through the artists and their work, often within a brand house or retail destination.'
Tom Loxley is co-founder and creative director of Rakes Progress magazine, which takes a leftfield, upmarket approach to the world of plants and gardening. This autumn, they are planning on launching a 'secret garden' pop-up at an as-yet-unannounced venue – building on (or perhaps that should be growing) their hugely successful curation of a vacant central London retail space in 2018 – appropriately enough in Floral St, Covent Garden. The impetus for this was a collaboration with Christian Louboutin. 'We turned our pop-up into an interpretation or facsimile of his garden in France,' says Loxley. Louboutin himself used the space to meet fashion editors at his 'garden' – which kicked off a three-month residency, seeing Rakes Progress partnering with a range of brands to put on a series of events.
'What really worked was when we could bring the magazine to life,' says Loxley. 'We didn't set out to make it a retail space, but somewhere we could bring the readers and followers into a physical space and show them what we were doing. It's joining up that circle; creating a space where brands can interact with the audience – through an exhibition, talk, workshop or a dinner. People were coming specifically for an event or experience; you weren't just relying on people wandering into your temporary shop, so there'd be a frenzy of activity followed by the long tail of social media.'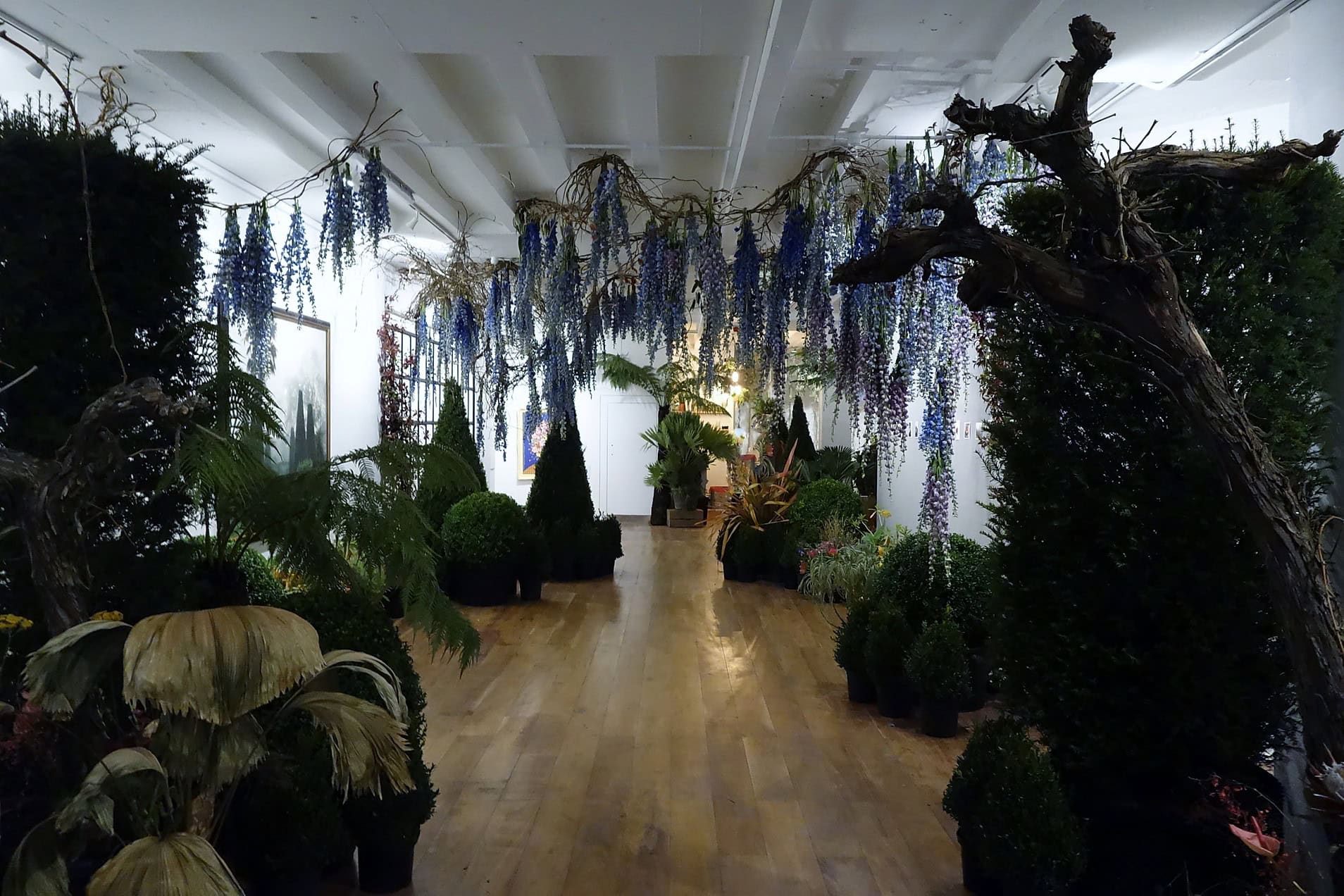 Six tips for successful pop-ups
1. Do something surprising
'Shops on Lower Stable Street succeed when they rethink what can be done from physical space,' says Bowthorpe; 'incorporating digital, workshops and events, as well as thinking of their small shops as a showcase from which to hook that big contract.'
2. Take advantage of empty retail space
'Generally you can get a space for nothing if you're smart,' says Loxley. 'Where an area is being renovated, there is often a unit available that would otherwise have been empty – and it puts the space on the radar for the landlords.'
3. Bring your own crowd
'Our problem isn't people, it's space,' says Loxley. 'A pop-up deepens the connection with your audience, which is what brands are all after. Magazines have always been brilliant at that, but to do it physically and introduce them to brands is vital.'
4. Don't think of it as just a shop
Use the pop-up to sell the wider vision, not just product. 'Cross collaboration between creative disciplines is always interesting,' says Wood. 'Try a behind-the-scenes element, or getting an influencer to be the curator.'
5. Use it as an incubator
Besides the footfall, the exposure and the ability to collect valuable data, a pop-up is valuable for landlord and brand alike. 'They can test a space and location, and we get to road test how a retailer works within our mix of brands,' says Harries. 'Bringing new brands into our spaces is an important way for us to introduce our places to a fresh audience.'

6. Use social distancing to your advantage
Gone (for now) are the days of overloading your guest list and cramming attendees into a tiny space to show retail partners how popular you are. Instead, the focus should be on exclusivity, with a strictly limited number of VIP guests. Take your cue from those Supreme drops: socially distanced queues around the block create the buzz: a 'one in, one out' door policy completes the personal experience.
---