Capturing the Power of Pop-Ups
By Lizzy Bowring
Brands face increasing difficulty standing out against competitors as the world becomes more digitally focused. And with consumers craving novel and engaging experiences, competing with online giants is even more challenging for traditional brick-and-mortar stores and e-commerce businesses. In this context, the pop-up economy has found its perfect opportunity to flourish. The Impression discusses how to approach this contemporary retail strategy.
Over the past decade, and indeed, since pre-pandemic and post, pop-up shops have emerged as an increasingly popular retail trend in the fashion industry, offering a unique and exciting shopping experience and changing how to shop for fashion. These temporary spaces have become essential to the fashion landscape, offering numerous benefits for brands and consumers. However, towards the close of 2022, Pop-ups have altered considerably compared to the earlier examples of 2019 and 2021. Embracing this new way of branding and shopping takes a great deal of careful thought and consideration. And to help individuals interested in immersing themselves in these "mini-physical" environments, it is essential to acquire a comprehensive list of checklist signifiers that explain the foundation of a successful initiative.
Index
What is a Pop-up–shop? Understanding what these mini-retail spaces can offer without investing in a permanent storefront
Click to Brick—the power of retail and new business landscape opportunities.
Location, location, location. Finding the right site for a brand is the way forward to success.
Marketing. Pop-up shops as a marketing tool – how to capture your audience because it is worth the investment.
Examples of stealth successes – how successful brands have used to drive sales and build brand awareness.
Key Takeaway
1. What is a Pop-up–shop? Understanding what these mini-retail spaces can offer without investing in a permanent storefront
For a comprehensive definition, a pop-up store is an excellent way for digitally native companies or new start-ups to test the waters in a low-risk temporary retail environment. Pop-up stores are also an effective strategy to increase sales without investing additional money in online client acquisition. They may appear as ordinary stores, yet many businesses use them to offer a different and compelling physical shopping experience, attracting current and new consumers in innovative ways.
Over the past decade, these temporary retail spaces have become increasingly popular, offering designers a low-risk way to test new markets and products without investing in a permanent storefront. Pop-up shops also allow designers to interact directly with their customers and get feedback on their products while offering consumers a chance to discover emerging designers and shop for exclusive, limited-edition items. The promised value allows retailers to assess the benefits and drawbacks of their products while also letting brands inject an innovative mentality and the opportunity to connect with a broader customer base. They are an ideal entry point for a young, small business with no long-term commitment and high outlay while retaining an exclusive appeal. Additionally, pop-ups can deliver more sales during peak seasons and build excitement and awareness without the burden of long leases and high business rates. Above all, it is a place for retailers to make errors, learn, develop, and test their products, adding beneficial monetary insights for the future.
However, several drawbacks may present challenges for retailers. Consumers demand new ideas constantly, which may be difficult to deliver, especially for start-up brands. The rent for pop-up spaces can be very high, and established companies may be willing to pay as much for a pop-up space as they would for a permanent shop and, therefore, could pass on the price hike to the consumer. Retailers may also need to focus more on sales at the beginning when they should be focusing on brand awareness, loyalty, and innovation. And in some cases where retailers envisage that pop-ups could be a sustainable solution, especially in a post-lockdown environment, they should be aware of the potential costs and challenges associated with sustaining pop-up stores.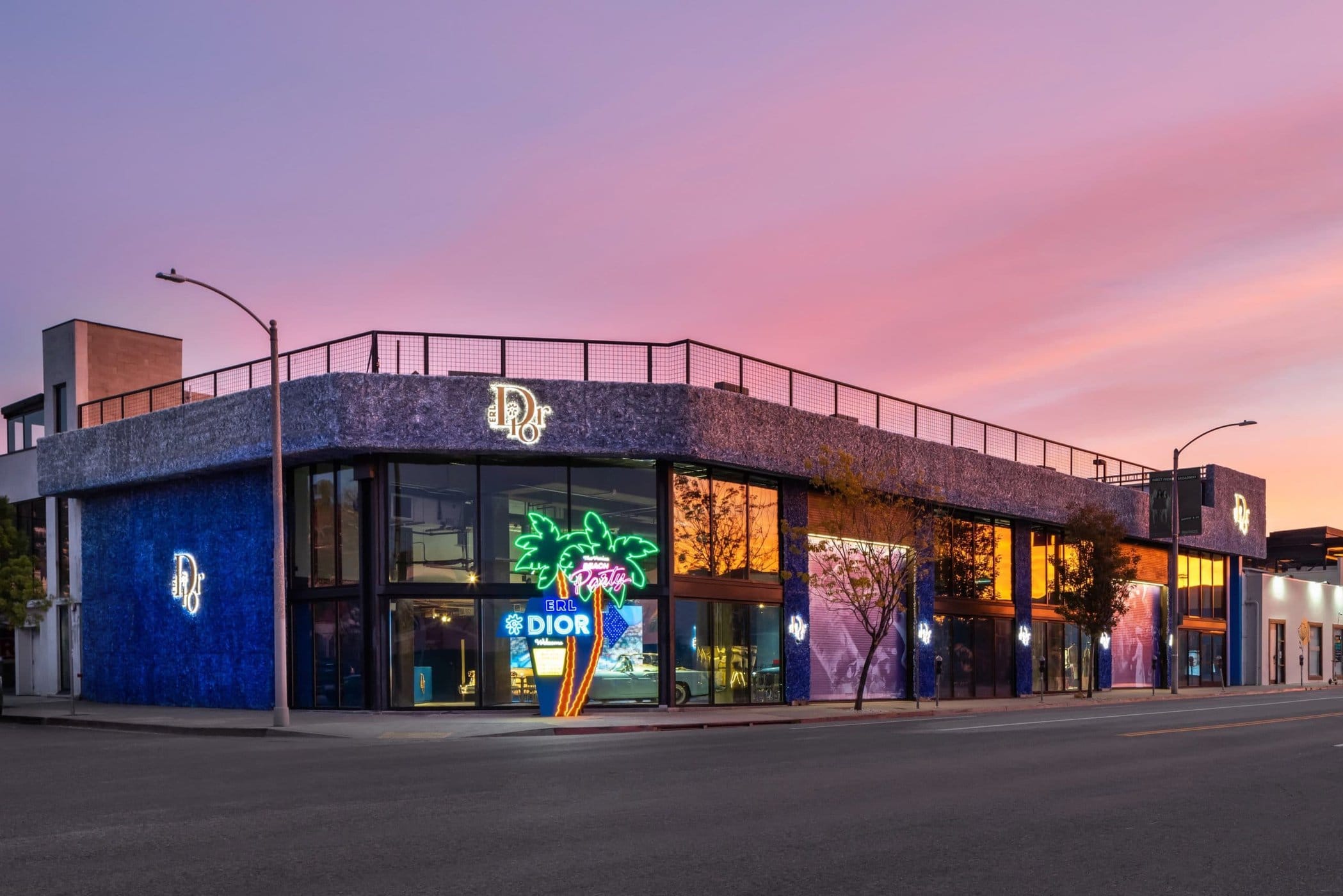 2. Click to Brick — the power of retail and new business landscape opportunities.
With much digital innovation, rising globalization, and changes in consumer spending habits, the fashion industry has been catapulted into the midst of several seismic shifts. And thanks to rising inflation and supply chain pressures, the fashion sector is more unpredictable, with the shopping experience becoming increasingly complex. About 22% of online returns are due to products looking different in person than online, prompting many fashion brands to return to traditional retail. The cost of returns reached 16.6% of total U.S. retail sales in 2021, according to the National Retail Federation (NRF), with up to 30% of B2B sales returned (Forrester). These enormous return volumes impact companies' costs, efficiency, and profitability. Brands now focus on integrating online and offline channels to create a seamless omnichannel commerce experience, as modern consumers demand both.
According to data from Shopify's Future of Commerce report, over 50% of adult shoppers use BOPIS (buy online, pick up in-store), with 67% adding more items to their cart when they can pick them up immediately. Additionally, 54% of consumers prefer to look at products online and buy in-store, while 53% prefer to view them online. Furthermore, 55% of consumers want to browse products online and check what's available in local stores.
As a result, many brands are returning to invest in brick-and-mortar retail, a perfect scenario for the rise of Pop-ups within a brand. Canadian wholesale fashion brand SMYTHE opened a Toronto store allowing SMYTHE to showcase its product in its "purest" form while embodying the brand and getting face-to-face feedback from consumers. The store is located in a "community" rather than a busy shopping center; the 'community feeling' is essential for the brand. Gymshark opened up a pop-up store to test the physical retail space and connect with its customers in a new way. As a primarily online retailer, the pop-up shop allowed Gymshark to create an immersive and interactive experience for its customers and showcase their products physically.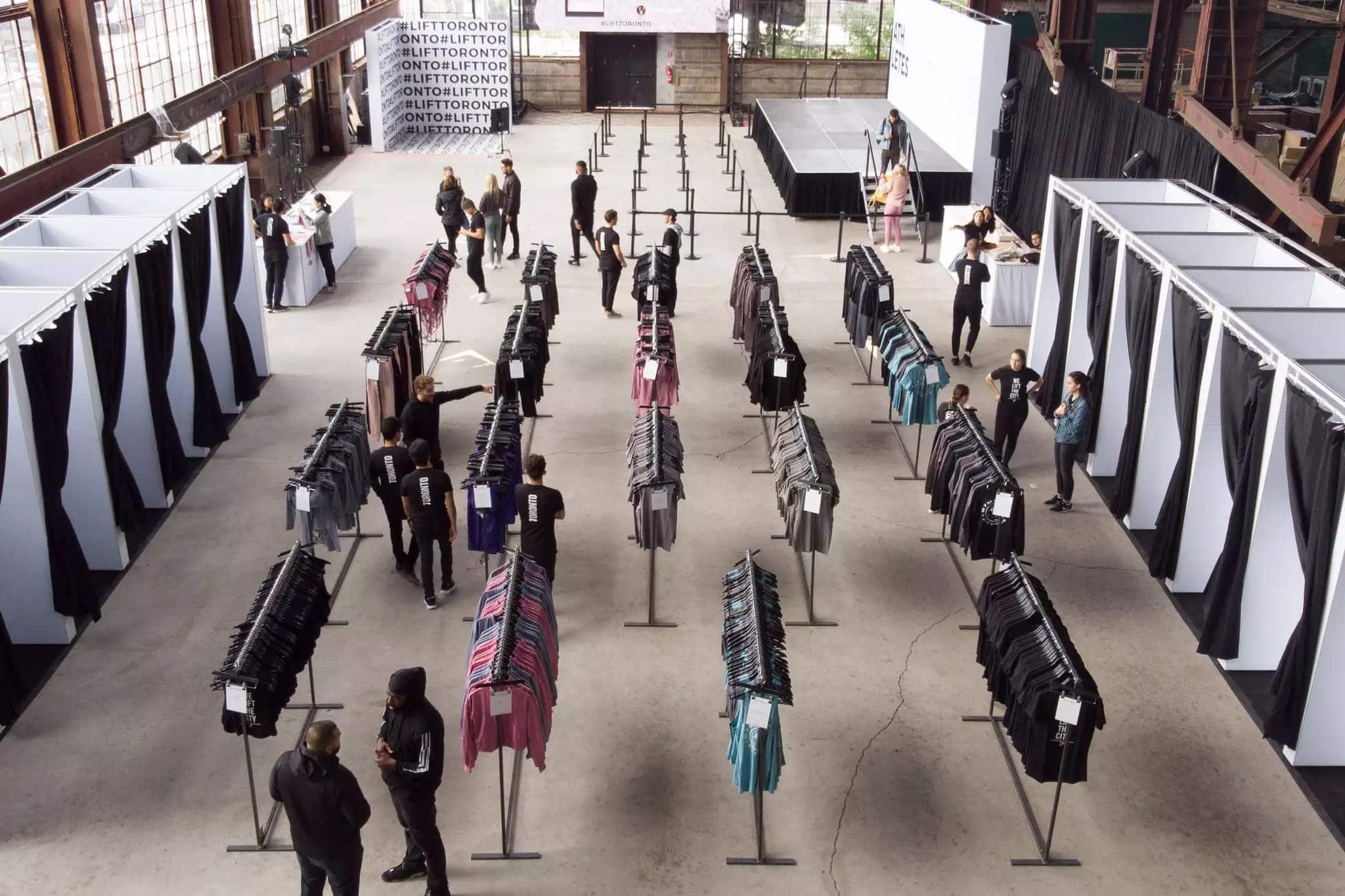 Additionally, the pop-up shop allowed Gymshark to build brand awareness and gather customer feedback, informing future product development and marketing strategies with the result of the brand opening its first permanent flagship store in central London. The focus on physical retail is unsurprising, as 53% of brands invest in tools that enable them to sell anywhere. Streetwear retailer Culture Kings recently opened an experiential store in Caesars Palace on the Las Vegas Strip, featuring a recording studio, Secret Room, and other immersive experiences. The company plans to open additional experiential stores in key U.S. cities, prioritizing a "retail-tainment" approach to physical retail.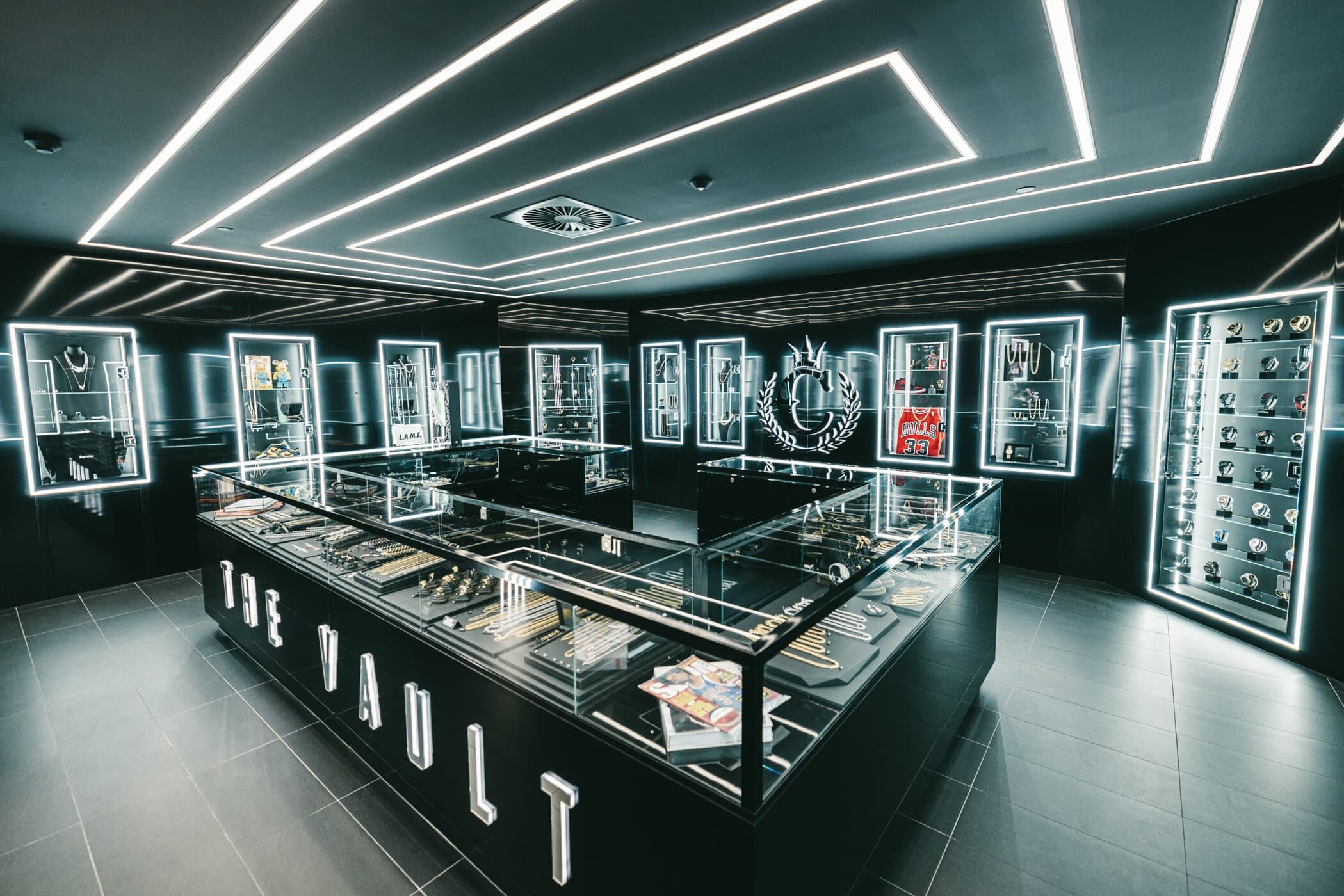 With physical retail often overlooked in favor of online shopping, the rise of pop-up shops and temporary retail spaces has shown that there is still a strong demand for physical retail experiences. Pop-up shops allow online brands to connect with customers tangibly, offering a unique and memorable shopping experience that can't be replicated online. By leveraging the power of brick-and-mortar retail, brands can build customer loyalty, drive sales, and create a lasting impression that will keep customers coming back. The pandemic shutdown and slump in physical retail sales led to the permanent closure of thousands of stores. And while landlords are desperate to fill their empty units, it presents a buyer's market for retailers and brands.
Department retailers like Macy's, and Nordstrom, have been striving to modernize their operations to meet current buying preferences. Targeting the valuable Gen Z and Millenial consumers, Nordstrom created strategic partnerships with brands such as Skins, Everlane, and Reformation in in-house pop-up shops. And in 2022, Macy's launched a new pop-up concept that allows brands and other companies to sell their products and services on the ground floor of the retailer's stores – good news for firms that can reinvent themselves by emphasizing DTC distribution over wholesale.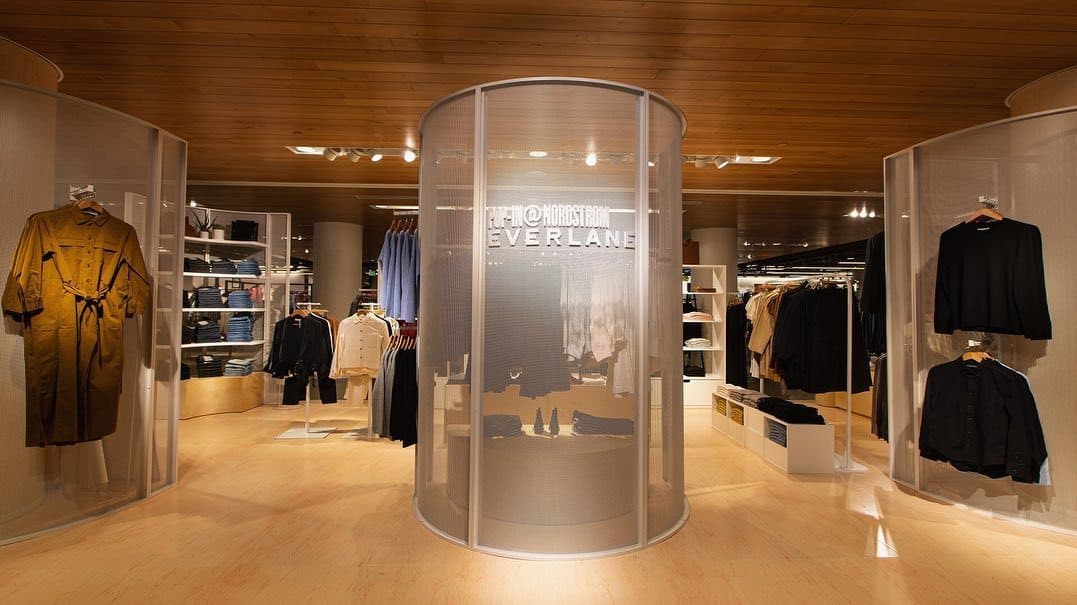 3. Location, location, location. Finding the right site for a brand is the way forward to success.
Pop-ups have allowed some brands to follow their customers out of town, especially in local neighborhoods. The recent trend in the pop-up retail industry is the shift towards neighborhood-based, community-centered pop-ups. As people spend more time in their local communities, brands are starting to target these areas with pop-up shops that offer a personalized shopping experience. Fueled by the COVID-19 pandemic, this trend has made people more aware of their community. One example of a thriving community pop-up shop is the Artists & Fleas market in Williamsburg, Brooklyn. This pop-up shop started in 2003 and has grown to include over 100 vendors selling a range of unique, handmade, and vintage goods. The market has become a staple in the neighborhood, attracting locals and tourists. It has helped to foster a sense of community and support for small businesses in the area and has also been a platform for emerging designers and artists to showcase their work.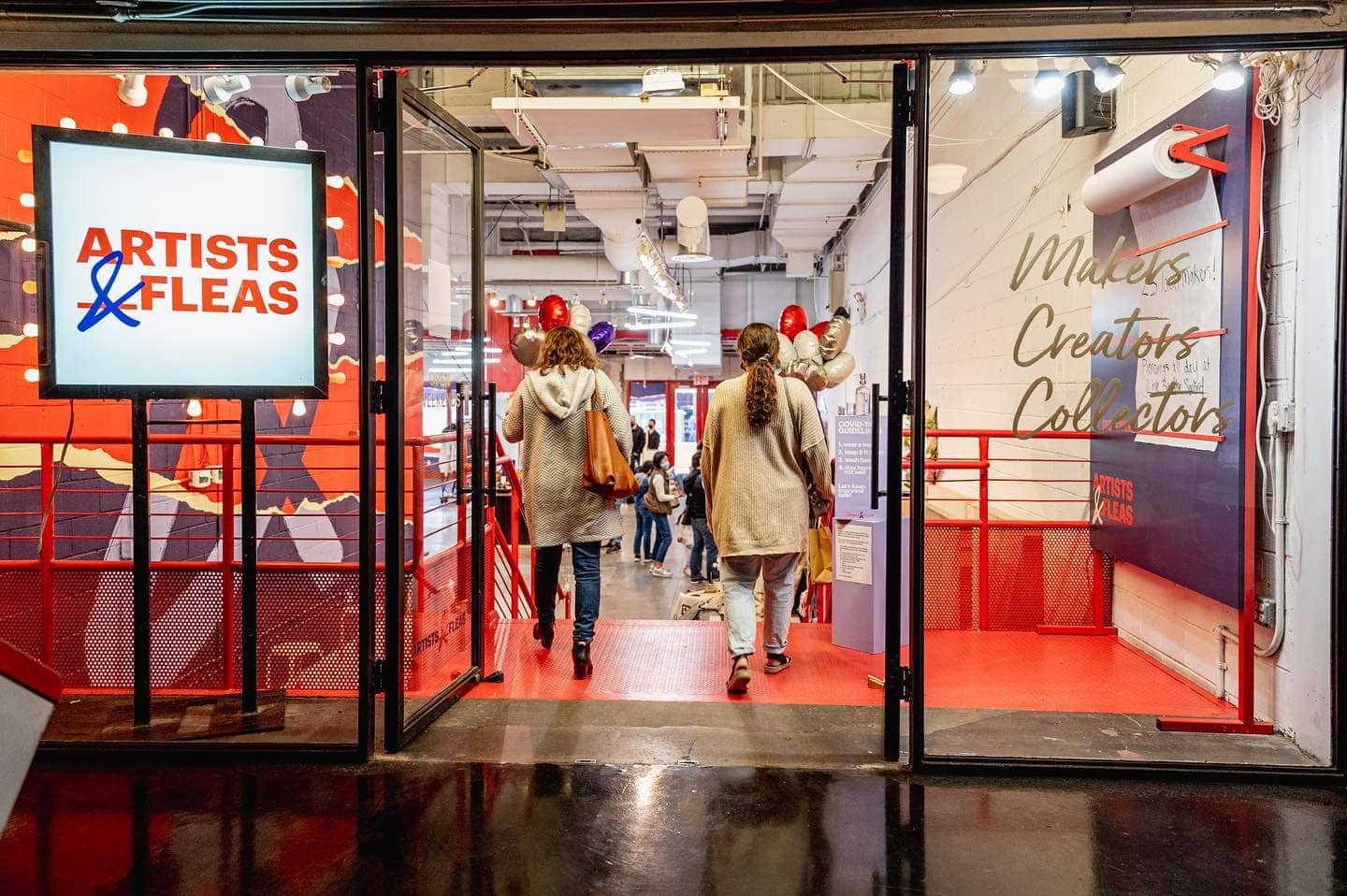 Neighborhood-based pop-up shops offer several advantages. For one, they are more accessible to local customers, who are more likely to visit a pop-up shop in their neighborhood; this can help brands build a loyal customer base and drive repeat business. Additionally, neighborhood-based pop-up shops are often located in smaller, more intimate spaces, which can create a more personalized and engaging shopping experience.
To succeed with a neighborhood-based pop-up shop, brands must carefully consider the location and target demographic. They should choose a location that is easily accessible and visible to local customers, and they should tailor their products and marketing strategy to appeal to the specific needs and interests of the local community. By doing so, brands can create a unique and engaging shopping experience that resonates with their target audience and drives business growth. This agile thinking has prompted some new initiatives, including pop-up drive-in movie theatres and pop-up restaurants that include apparel and jewelry brands so diners can discuss what they will buy over a meal.
But brands or retailers do not need to struggle independently to find spaces. There has been a considerable elevation in contemporary online businesses offering an in-depth view of perfect locations at the click of a finger while not engaging in endless excursions to find the right location. According to their site, Appear Here is the leading global marketplace for short-term retail space. It seamlessly connects brands, retailers, designers, and entrepreneurs with available online space and has become the go-to destination for making creative retail ideas happen.
On the other hand, Venture Radar is a collective that represents the world's largest network of retailers, space owners, and brands collaborating on creative retail experiences. The rise in these businesses has left the old form of looking for retail space at the starting gate. One such company, What a Space, is a B2B online community and marketplace for businesses and young entrepreneurs to rent short-term retail and event spaces.

An offline presence is still crucial for brand awareness and revenue; temporary shops allow brands to be in the right place at the right time. 'Space Owners' can list their space for free, including photos, descriptions, and prices, filter hundreds of offers in major cities, with brands contacting "Space Owners" directly. The business can facilitate selecting the right location and speed up the entire process by charging a percentage of the transaction value for each concluded rent. It's essential to assess the right location carefully, considering accessibility and visibility, with high foot traffic and a strong customer demographic.
4. Marketing. Pop-up shops as a marketing tool – how to capture your audience because it is worth the investment.
As global internet adoption rapidly increases, with over five billion users worldwide, the number of people making purchases online is ever-increasing. According to Statista, in 2022, retail e-commerce businesses were estimated to exceed 5.7 trillion U.S. dollars worldwide, and this figure is expected to reach new heights in the coming years. Globally, a report by eMarketer estimates that e-commerce sales will reach $5.8 trillion in 2022, representing 22% of total retail sales worldwide, indicating a continued trend toward online shopping. So how can retail capitalize on this growth? As we have learned, one of the most significant advantages of pop-up shops is that they create buzz and excitement around a brand and offer a limited-time shopping experience that encourages customers to purchase. These shops are often visually stunning and Instagram-worthy, with eye-catching displays and decor that help to create a unique and memorable shopping experience, creating urgency and exclusivity that encourages customers to make a purchase. Taking 'FOMO' a step further, a pop-up event is an excellent way to showcase a new product or range introduction. Not only creating excitement, but buyers are more inclined to attend and buy, guaranteeing they get their hands on a product before it runs out!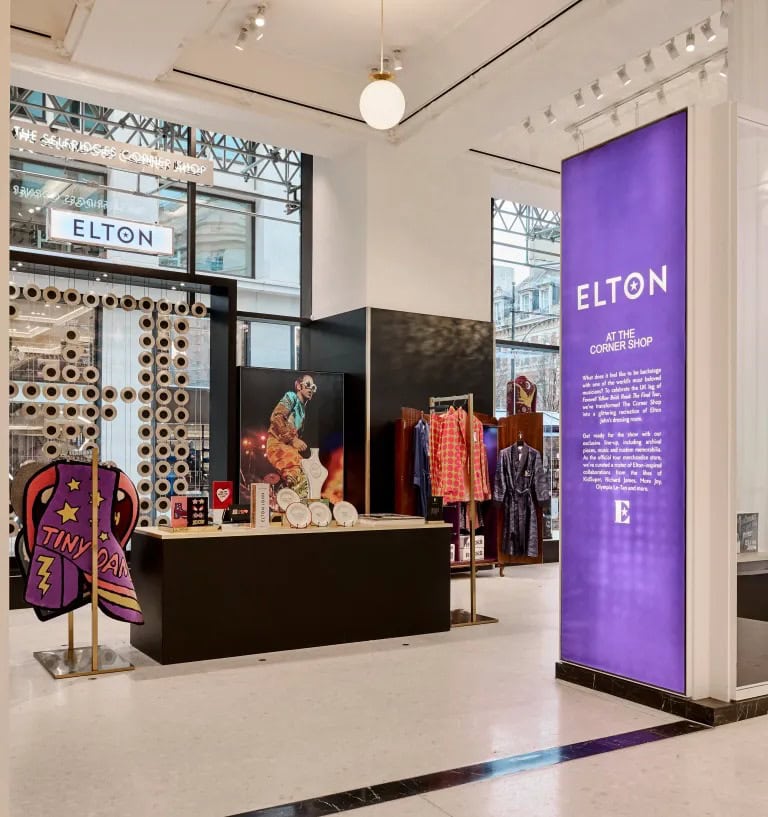 Even though digital development has increased the number of customers purchasing through online platforms, a massive percentage of retail transactions still occur in-store. Online retailers can embrace physical retail options, even transitory, as part of their plan for increasing brand awareness by incorporating a new sales channel. Attracting vital attention requires a significant amount of detailed marketing. The good news is that pop-ups are often visually stunning and Instagram-worthy, with eye-catching displays and decor that help create a unique and memorable shopping experience and reach a wider audience. By posting images of their pop-up shops on Instagram, brands can attract the attention of potential customers who may not have heard of them otherwise. They can also use Instagram to promote exclusive, limited-edition items and encourage customers to visit their pop-up shops before they're gone. Selfridges for example offers the total experience since experiential is pop-ups' most crucial marketing tool. "The Selfridges Corner Shop is our permanent pop-up space for creativity and collaboration. The shop hosts a rotating line-up of imaginative retail concepts and innovations. Their recent teaser encouraged customers to experience the world of Elton John by visiting The Corner Shop, where they can hear the star's greatest hits, take a snapshot by the grand piano, and reserve a seat for Rocketman in their cinema.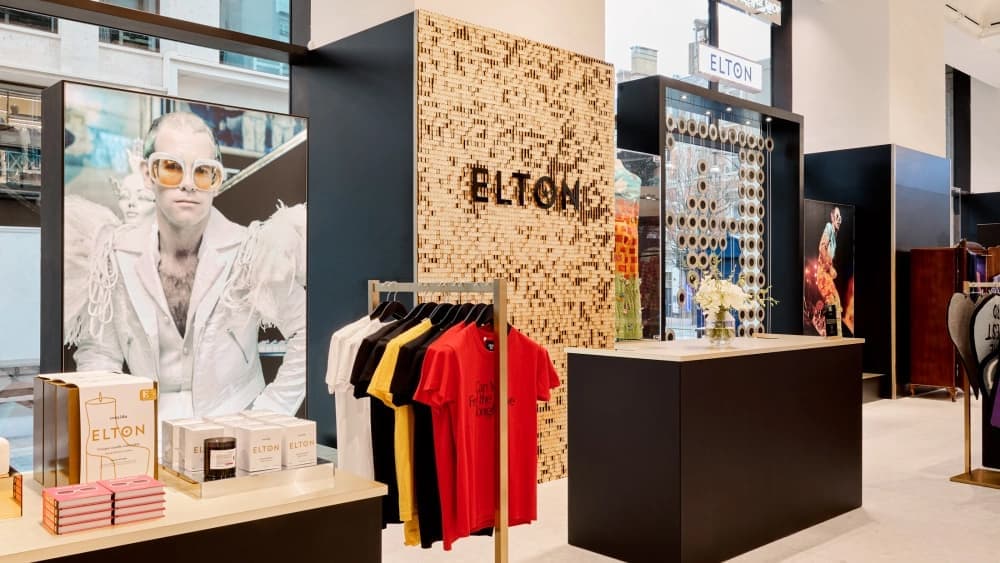 Promoting online exposure is one of the keys to success, so brands should consider hosting events like press previews and launch parties. These events can generate buzz and excitement around the pop-up and attract Influencer and Social media engagement. By hosting engaging events, brands can create a memorable shopping experience that resonates with their target audience, drives business growth, and increases online traffic by creating exceptional customer experiences, reaching new audiences, and retaining and rewarding currently valued consumers. According to a report by Storefront, a leading online marketplace for pop-up shops, the global pop-up retail market is expected to reach $80 billion by 2025. Another report by Shopify found that retailers who open pop-up shops see an average increase in sales of 35%. 58% of survey respondents said they would purchase from a brand they had never heard of before if they discovered them in a pop-up shop. These statistics demonstrate that pop-up shops can be a successful marketing tool for brands and retailers.
5. Examples of stealth successes – how successful brands have used to drive sales and build brand awareness.
Things seem more complex than they seem, so it is worthwhile to take note of the critical components that make for success when looking at those who have made pop-up shops valuable. Shopify suggests the following to include, where possible, Celebrities, Influencers, and Experts, Collaborate with Other Brands, Offer Exclusive Discounts, Host Events, Provide Complimentary Services, Conduct Product Demos, Give Free Samples, Release Exclusives, Offer Customization, Include Interactive Elements, and Preview New Products.
There are many fashion brands and retailers that have successfully executed pop-up shops. Nike, Glossier, Supreme, Adidas, are just a few examples. For example, online eyewear brand Warby Parker opened a pop-up shop in New York City that generated $3 million in sales in just six weeks. Similarly, clothing brand Reformation opened a pop-up shop in Los Angeles that generated $1 million in sales in just one month. Pantone Café was a pop-up event during Paris Fashion Week that turned colors into food, offering beverages and food in vivid shades that corresponded with Pantone color numbers. The café, set up in a bright red shipping crate and printed in Pantone shades, allowed shoppers to experience Pantone through various senses.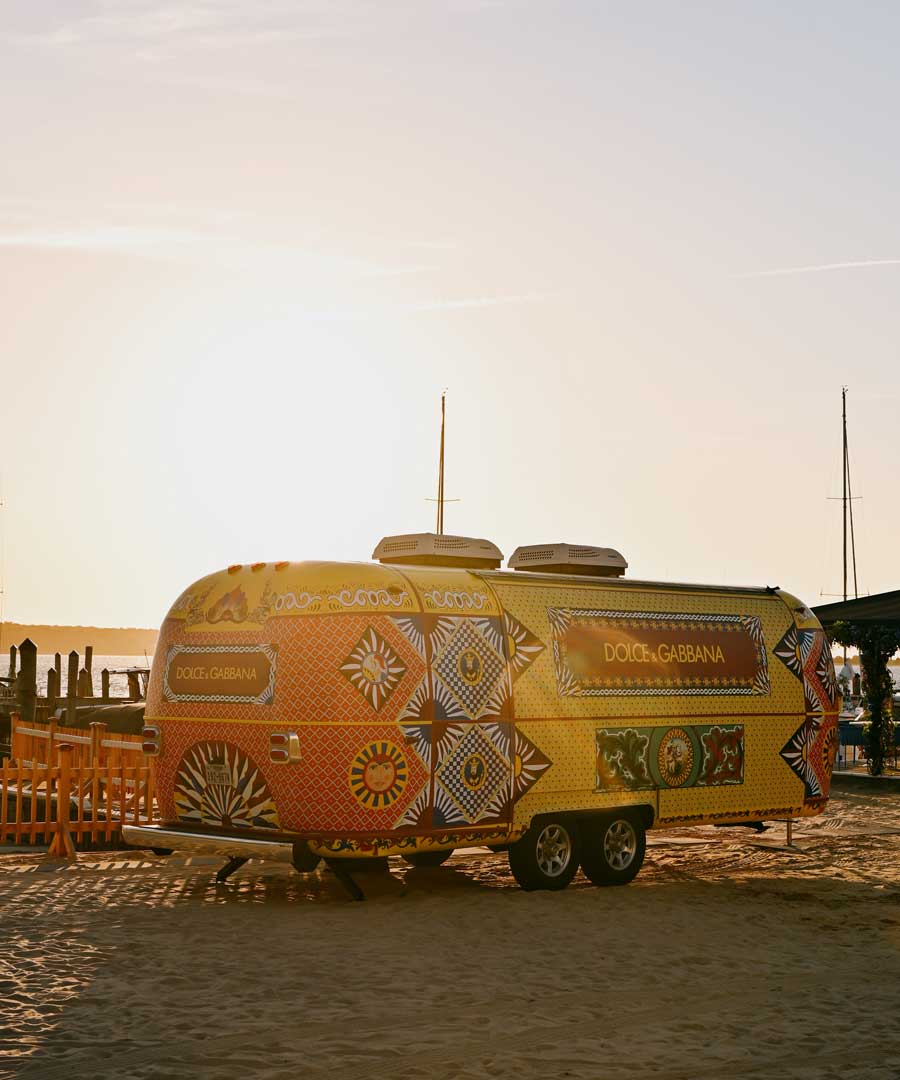 In 2017, Nike celebrated Air Max Day by popping up across four cities with a showcase of past and present Air Max models and special access to new products, including customizable iD Air Maxes. Limited-time pop-ups like this leverage scarcity to help the brand drive sales and build a loyal customer base. Dolce & Gabbana set up a traveling pop-up shop called The Sicilian Cart in the Hamptons in 2021. The pop-up offered summer clothes for men, women, and children as well as cultural activities to completely immerse consumers into the history of the Italian island, a nod to the brand's Italian roots. And no stranger to pop-ups, Dior presented a pop-up store in Seongdong, an affluent neighborhood, helping the brand get visibility in a booming luxury market. Visually, the building's Haussmannian façade and flower garden were breathtaking. Harrods teamed up with Dior for The Fabulous World of Dior in November 2022, which saw the facade transformed into a 17-by-17-meter gingerbread house and inside the store, immersive Dior installations and two pop-up shops selling limited edition gifts and collector's items.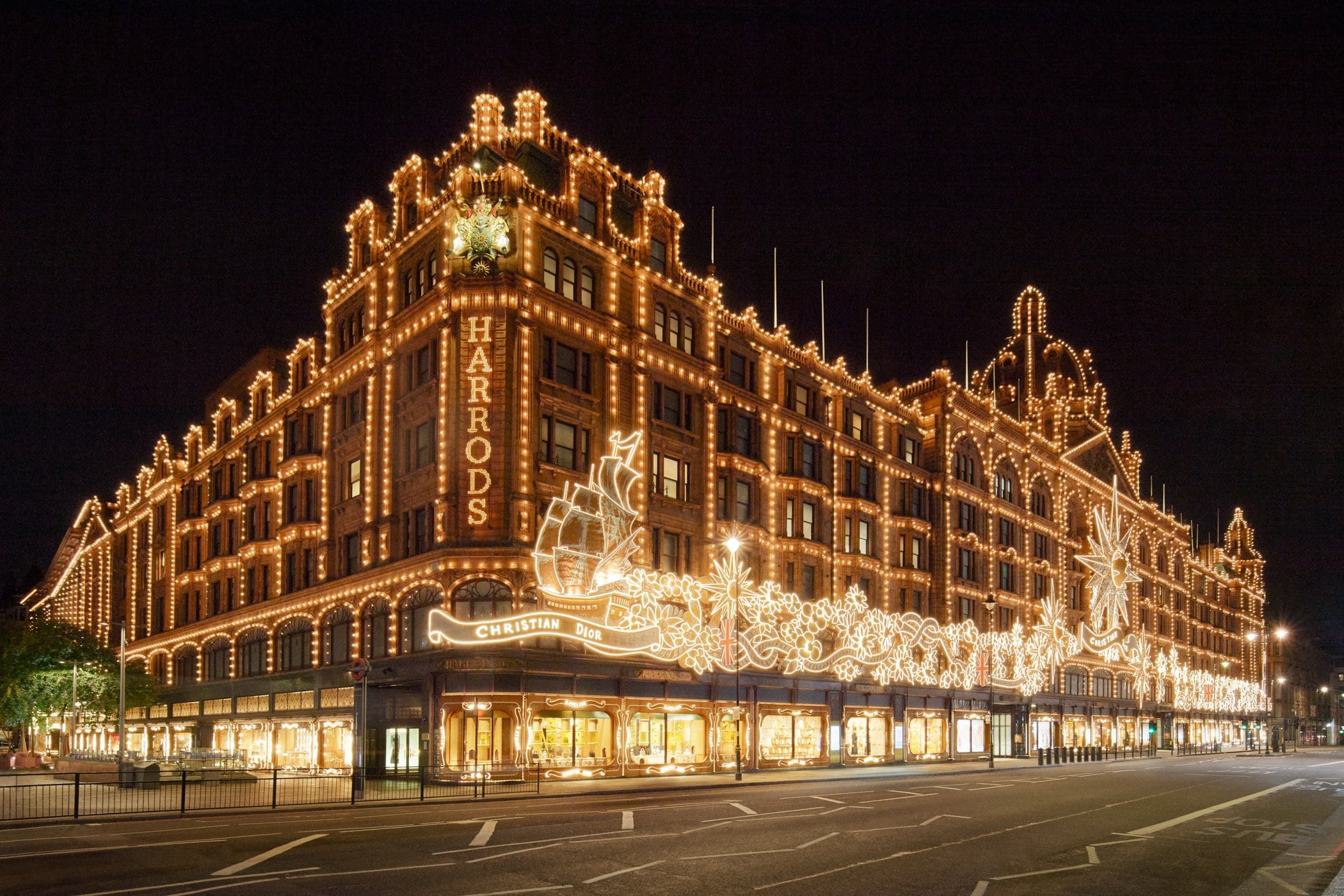 Hermès opened The "Hermesmatic" to Dye Your Scarves, a pop-up space filled with the brand's colors where customers can get their squares dyed free of charge and within 48 hours. The pop-up appeared in Strasbourg, Munich, Kyoto, Amsterdam, Geneva, Bordeaux, Paris, New York, Los Angeles, and Washington D.C.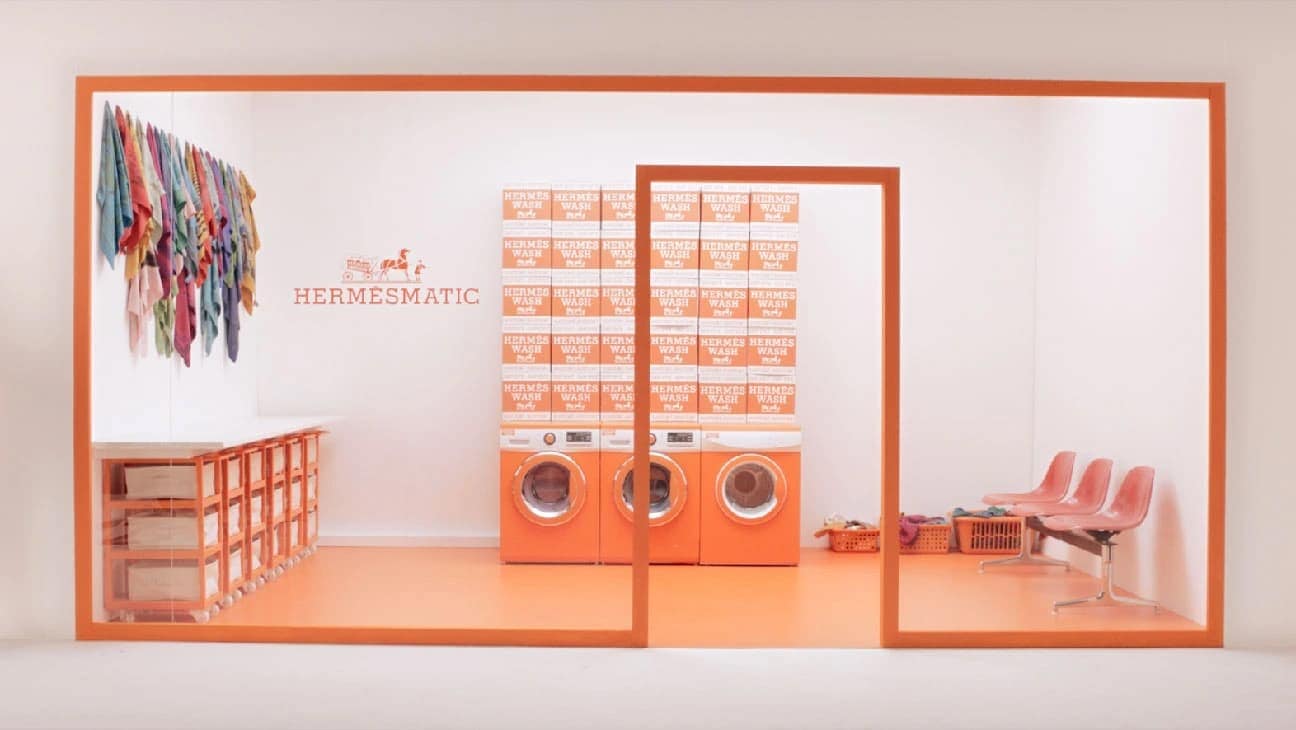 And finally, Louis Vuitton and Supreme launched a series of "intimate" pop-up stores in their two main cities, Paris and New York, and quickly sold out the capsule collection.
These "stealth successes" demonstrate the power of pop-up shops. By creating a unique and memorable experience that aligns with their brand values, these brands connected with customers meaningfully and drove business growth.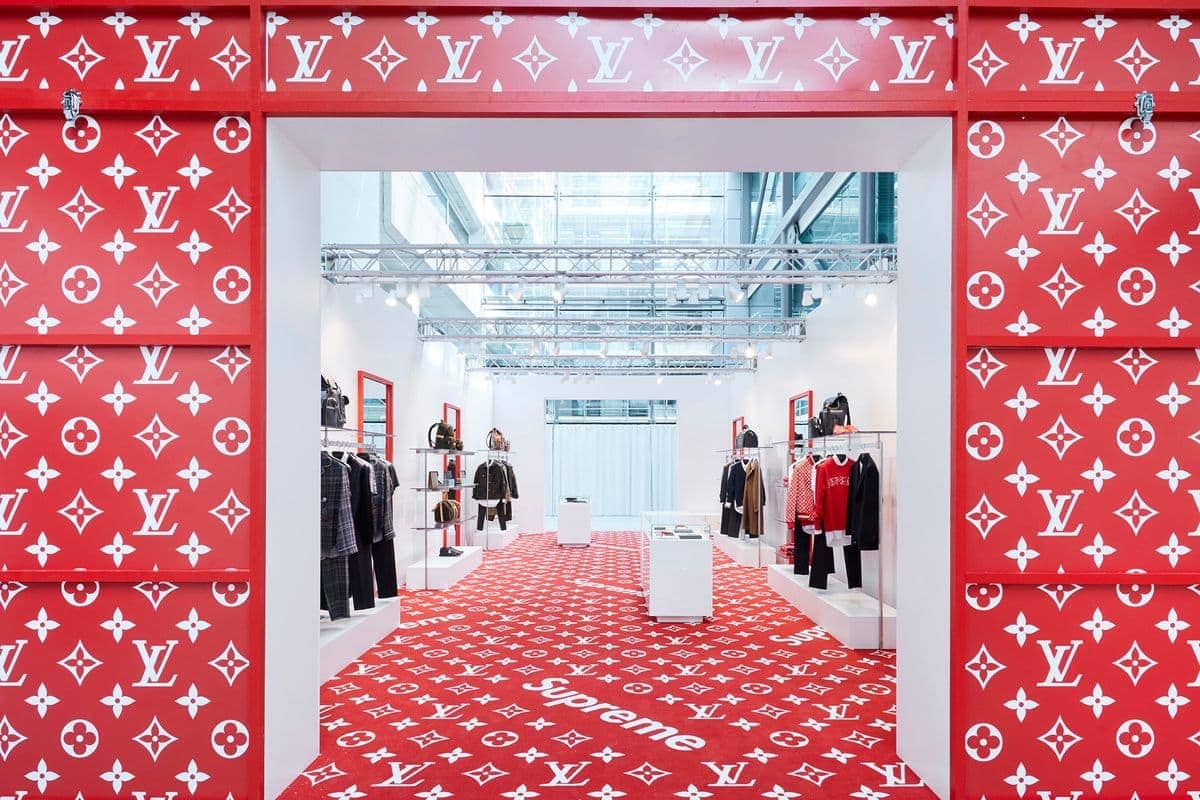 6. Key Takeaway
As the economy weakens and inflation takes its toll, consumers become more discerning about where they shop. To enhance sales and attract future loyal customers, retailers and brands must build buzz and exposure for their services. Pop-up shops have become an essential part of the fashion industry. They offer low-risk ways for designers to test new markets and products while creating excitement around their brand and fostering a sense of community connection and engagement often missing in a traditional retail setting. These shops also allow consumers to discover new designers, shop for exclusive items, and connect with like-minded individuals. They also provide a way for designers to showcase their brand's values and mission, such as sustainability or inclusivity. By experimenting with different locations and target demographics, brands can gain valuable insights into their target audience. Although there are some drawbacks to investing in pop-ups, the benefits outweigh them. By creating a cohesive and impactful pop-up shop experience and with social media engagement, brands can capture their audience and make a lasting impression, and change how we shop.
---