Review of Cartier "Grain de Café" Spring 2023 Ad Campaign by Director Alex Prager with talent Elle Fanning
Cartier indulges in old Hollywood elegance with a new campaign film that debuts Elle Fanning as the new face of its Grain de Café collection.
The campaign leans into the jewelry motif's legacy of Hollywood connection – its associated with the likes of Audrey Hepburn and Grace Kelly – while updating it for a new generation. Awash with old Hollywood glamor and drama, the film situates Fanning as an early-50s cinema heroine, following an open-ended storyline rife with romance, espionage, and revelation. The short film then gets meta at its ending as the camera pulls back to reveal Elle Fanning herself sitting in a crowded movie theater, watching her own likeness on screen.
It's a smart move for the brand to revive the connection to Grace Kelly, one of its most iconic adherents – but it does so in a way that doesn't feel staid or outmoded, instead marrying history with the youthful energy of the present via the great casting choice of a young talent.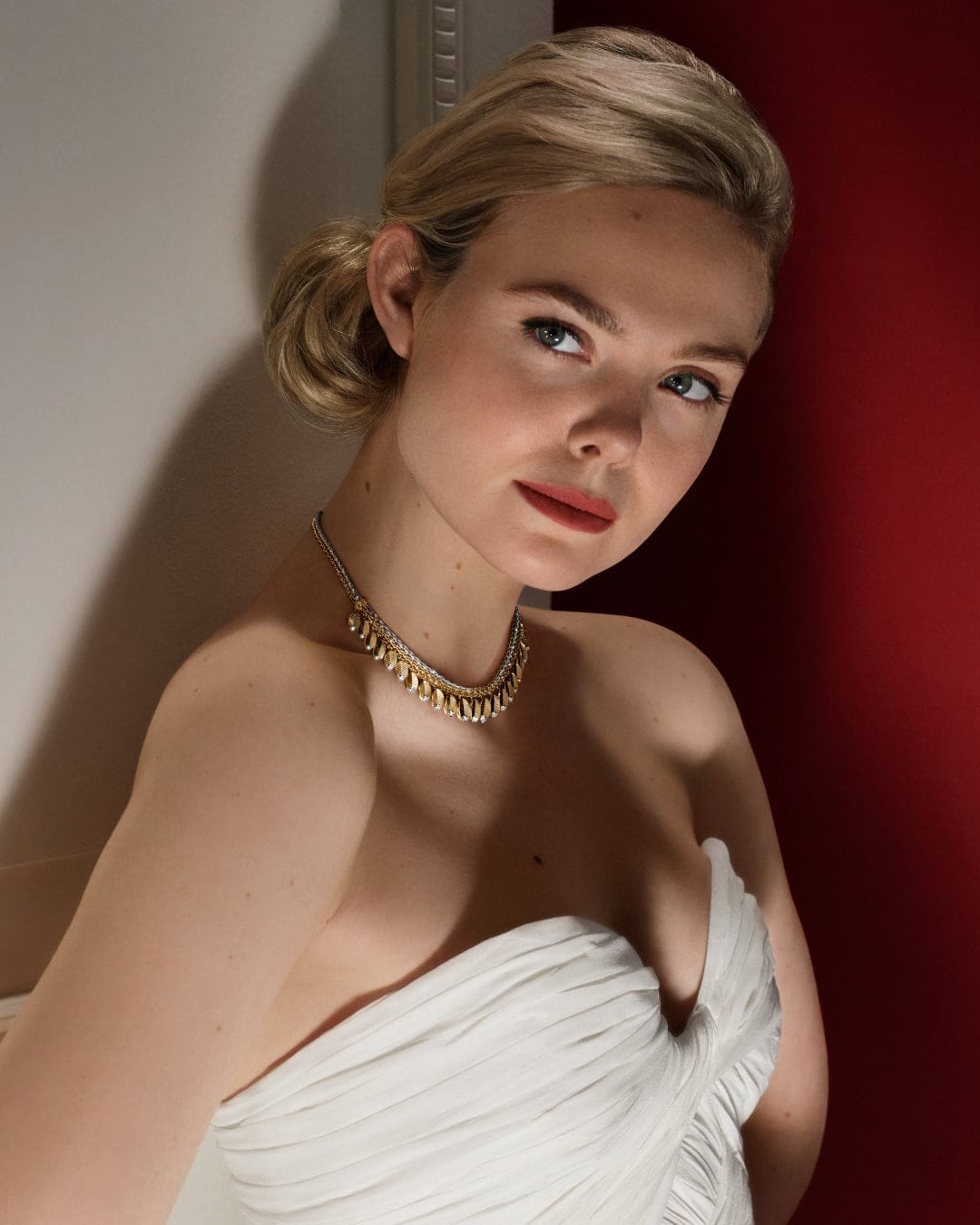 Director | Alex Prager
Model | Elle Fanning
Stylist | Samantha McMillen

---