Review of Celine Haute Parfumerie 2022 Ad Campaign by Creative Director Hedi Slimane with Talent Lalisa Manoban
Celine launches its first-ever campaign focused on the maison's Haute Parfumerie with a thoughtfully cast and crafted, masterfully moody campaign directed and photographed by the brand's creative director Hedi Slimane, and starring brand ambassador Lisa of Blackpink.
Casting Lisa as the poetic and romantic protagonist of a lavish melodrama, the film follows the star with dreamy cinematography as she lounges in opulent Parisian interiors or lets her famous bangs blow in the wind as she leans out a car window. The Velvet Underground's dreamy all-time classic "Pale Blue Eyes" works wonderfully with the film's mood and its director's penchant for reviving classic alternative-rock style.
Interspersed among these atmospheric shots – which are captured in both color and black and white – is close-up color footage of the perfume bottle itself as it sparkles under lights, its golden liquid hinting at sensuality, opulence, and romance. Mood-inducing product shots are an especially important feature of a fragrance campaign, emphasizing its character and covetability in place of being actually able to smell it, and these are deployed particularly well. It's also a thoughtful styling choice to dress Lisa in shimmering sequins and metallics that echo the bottle's design.
Ever since Lisa first appeared as a Celine ambassador in September of 2020, the K-pop megastar's legion of fans have been clamoring for her return, sometimes bombing the brand's Instagram posts with demands for more Lisa content. Recognizing the singer's star power as a not-so-secret weapon, Slimane is very smart to cast her in the brand's first ever Haute Parfumerie campaign, making what was already a big debut far more impactful.
Combining gorgeous and impeccably on-brand visuals with a wise choice of star talent, the campaign is an incredibly strong way to make Celine's Haute Parfumerie campaign debut.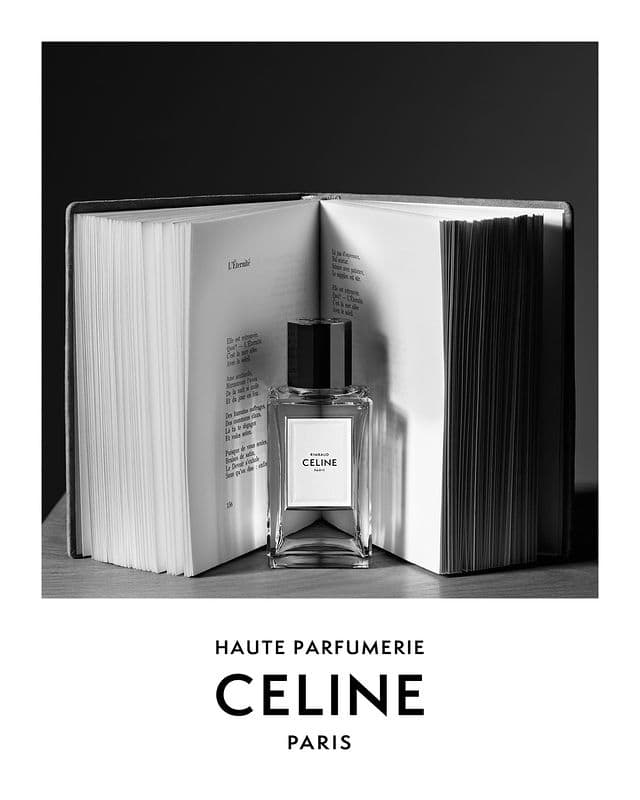 Celine Creative Director | Hedi Slimane
Photographer | Hedi Slimane
Talent | Lalisa Manoban

---