Designed by Hedi Slimane, the new parisian address of Maison Céline, located at 384 de la Rue Saint-Honoré in the first borough, will open its doors on December 3, 2022.
Anchored in the heart of the capital, in a Haussmannian building dating from the end of the 19th century, the new Céline boutique is structured on two levels overlapping in the main double-height volume. It is connected to the Céline haute parfumerie area opened in 2019, during the launch of the aponymous collection, designed as a timeless setting, the architecture of this place is a specific elegance which gives it an intimacy that rightly recalls the art deco style of great perfumers.
For this new space, the ground floor is dedicated to the creation of leather goods, fine jewelry and accessories for women. The space is based on the idea of french elegance and vintage sensibilities. A semi-helicoidal staircase in gilt brass leads to the first floor: an intimate parisian lounge, andirons and wooden logs in a large antique marble fireplace. This mezzanine will be dedicated to exceptional models in exotic leather from the Céline line of fine leather goods.
For materials, on the main floor there are marble slabs with grand antique leather finish, on the walls, backlit shelf cantilever in golden brass, thin horizontal blades as well as wall displays in oxidized steel, and a set of mirrors, make direct reference to the french modern movement.
As a continuity of the Céline Art Project launched in 2018, a selection of contemporary works of art: among others, a table by Will Boone, several sculptures including a totem by Ian L. C Swordy, as well as a thin wooden piece by Augustas Serapinas and to finish, a mobile made of three suspensions in brass and glass, commissioned by Hedi Slimane and made by the American artist Viirginia Overton.
For furniture, a selection of vintage collectible pieces in a brutalist style and a line specially designed by Hedi Slimane whose sculptural typologies respond to the architecture of space.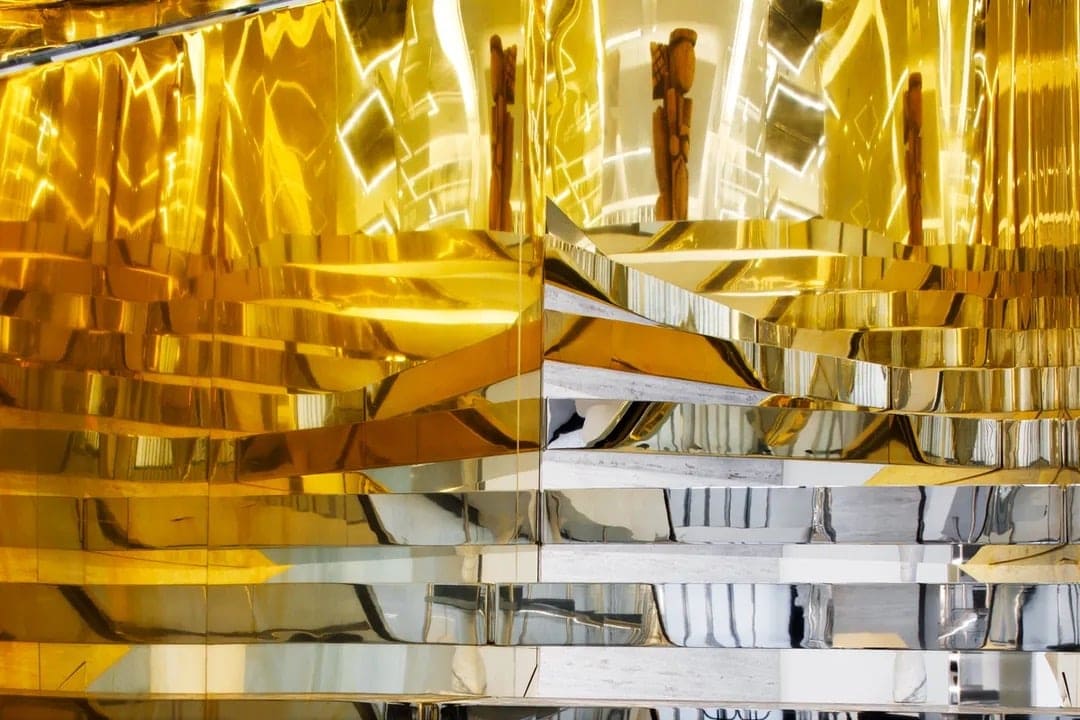 ---