---
Continuing the theme of 70's-influenced refinery, Celine Creative Director Hedi Slimane delivers an ad campaign that is consistent with the brand's recent efforts. This time around, Slimane's trademark black and white photography is accented by splashes of earthy color, highlighting gold embroidery and metallic threads woven through the fabric.
Consistency is the key word here, as the ad campaign revisits familiar themes of quiet, easily wearable clothing on expressionless, androgynous, high-cheekboned models. The repetition might not work in lesser hands, but the formula receives just enough of a twist to keep it interesting…namely, the addition of soft colors with gilded accents, and a model named Laura who looks like the love-child of Mia Farrow and David Bowie. Bowie served as the inspiration for Celine's Fall 2019 Men's ad campaign as well. Now there is a shift from mid-seventies Berlin to an earlier Bowie aesthetic, as seen in the album covers for 1970's The Man Who Sold the World and 1971's Hunky Dory. This time period featured Bowie in his most traditionally feminine incarnation, photographed with long hair and a dress in washed-out neutral tones, with intense blue and gold accents.
The Celine ad campaign's natural elements such as driftwood, wicker and wild flowers complete the look. Although it breaks no new ground, the campaign is timeless, and walks the line between retro and classic without crossing over into pure nostalgia.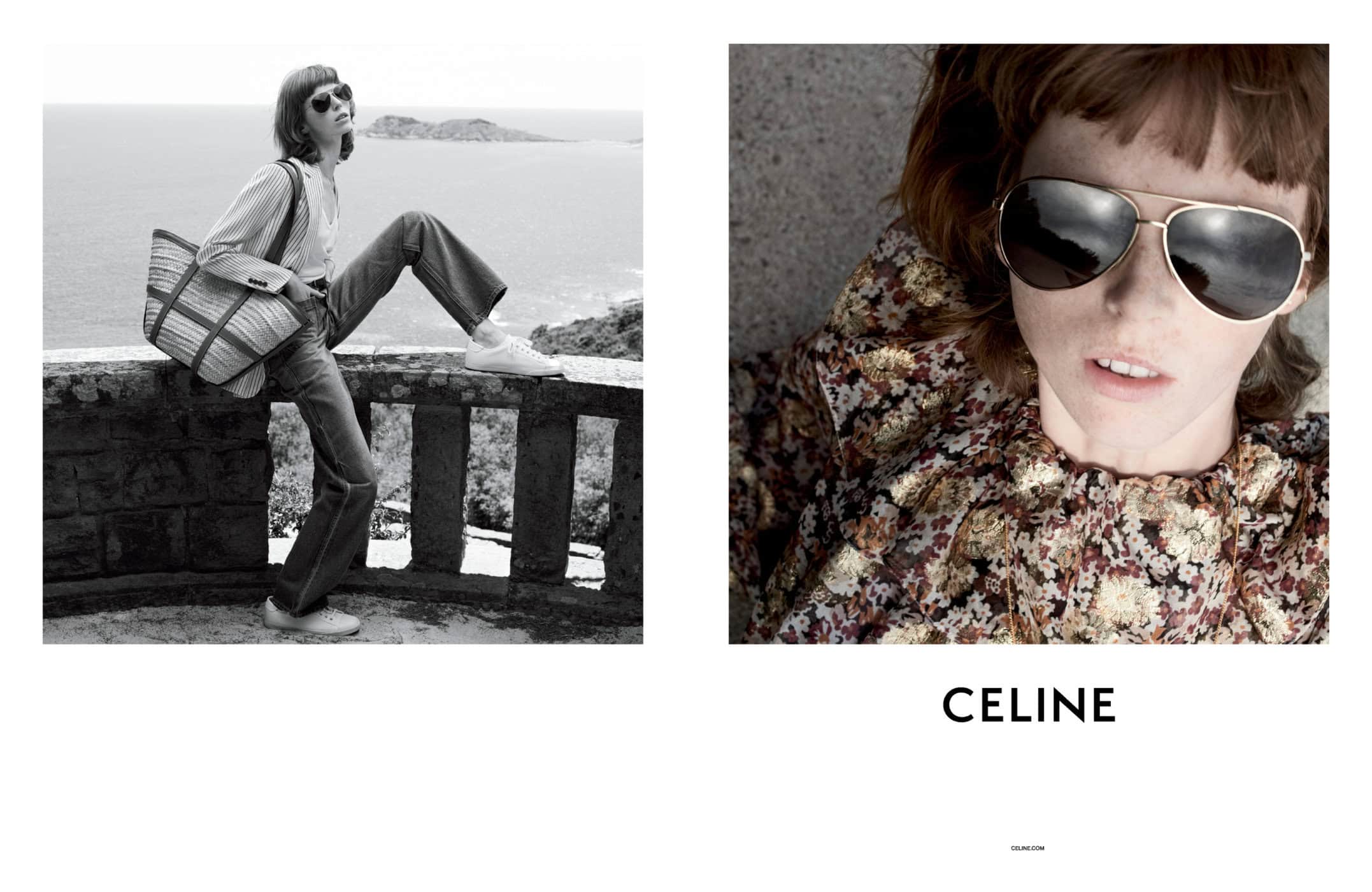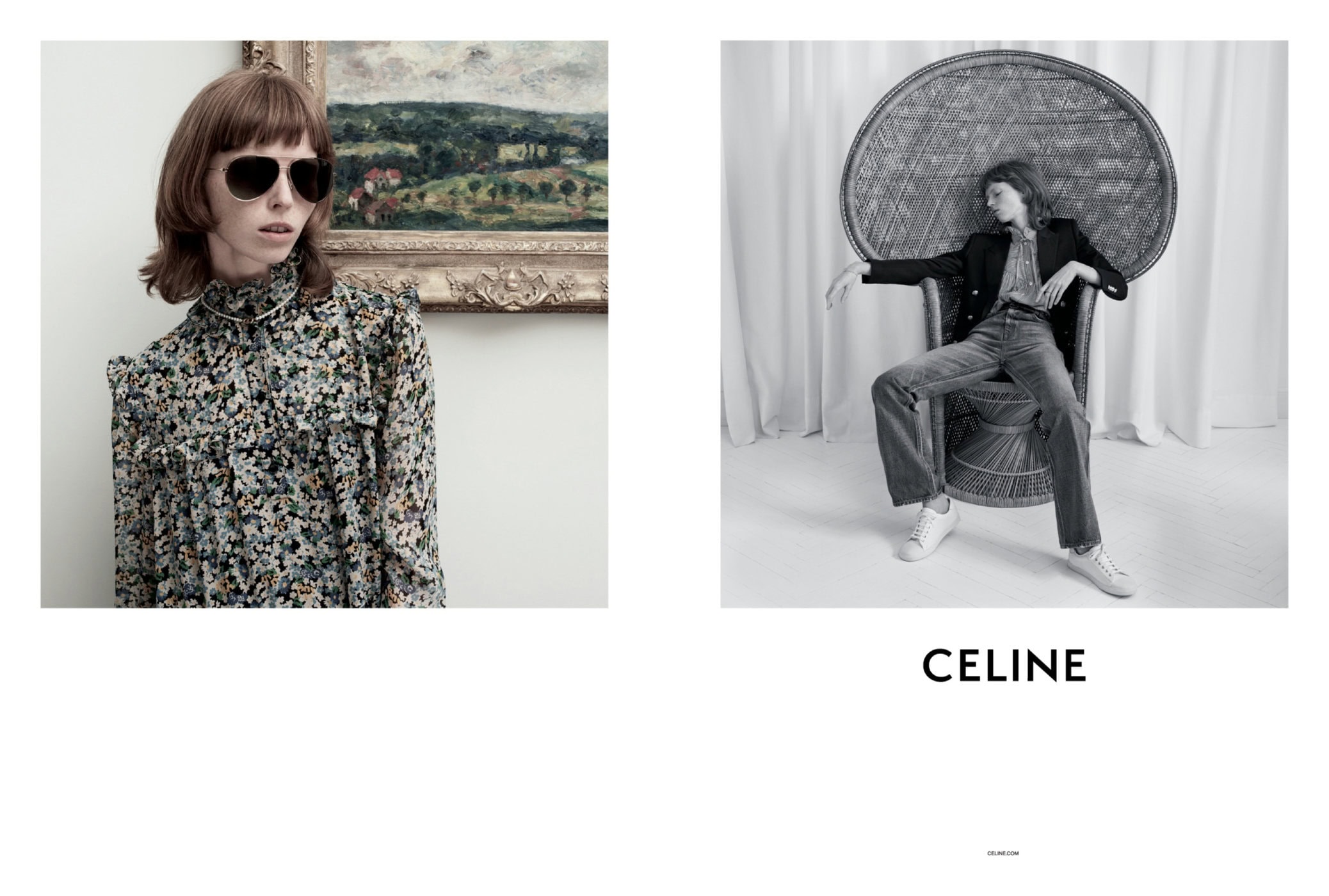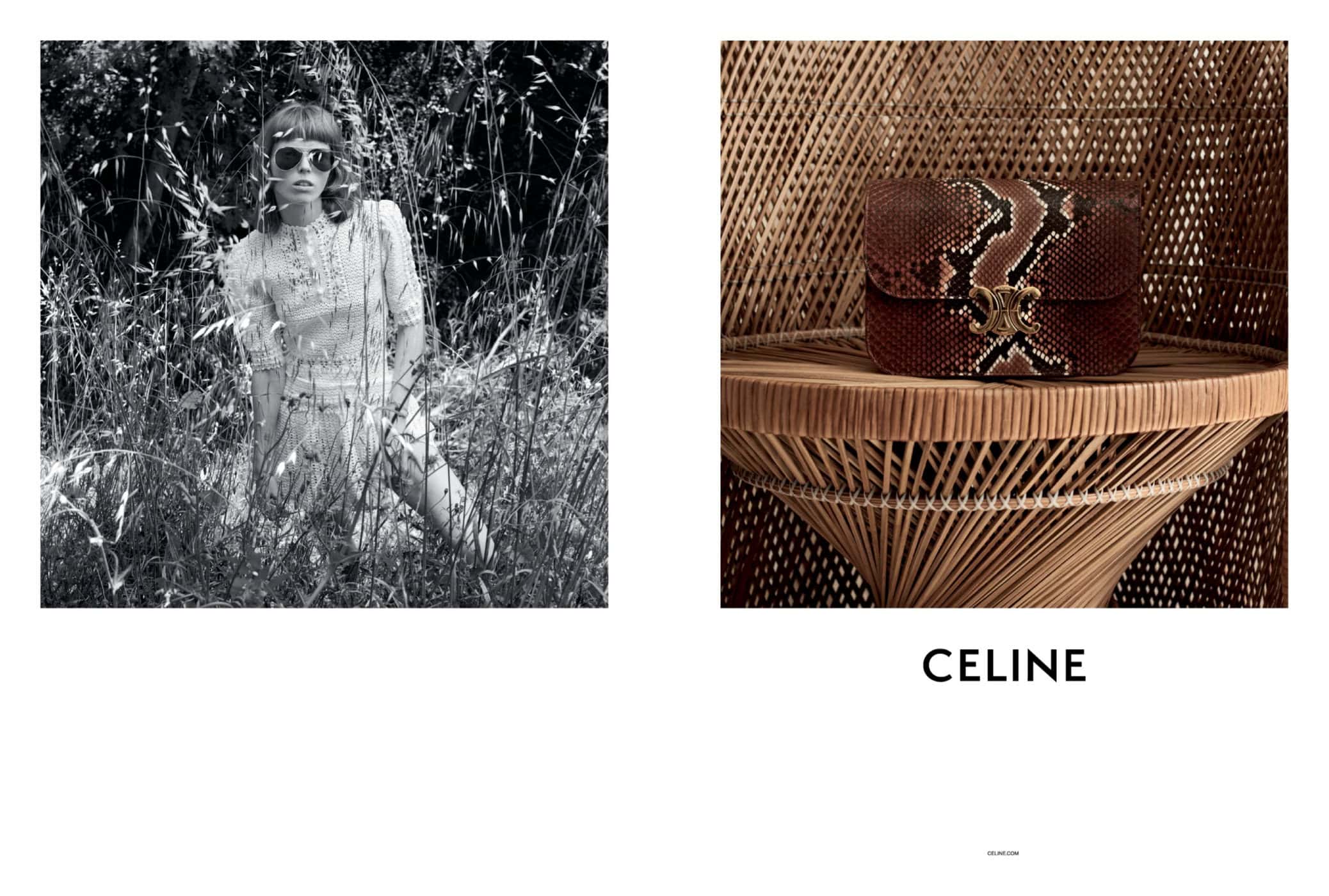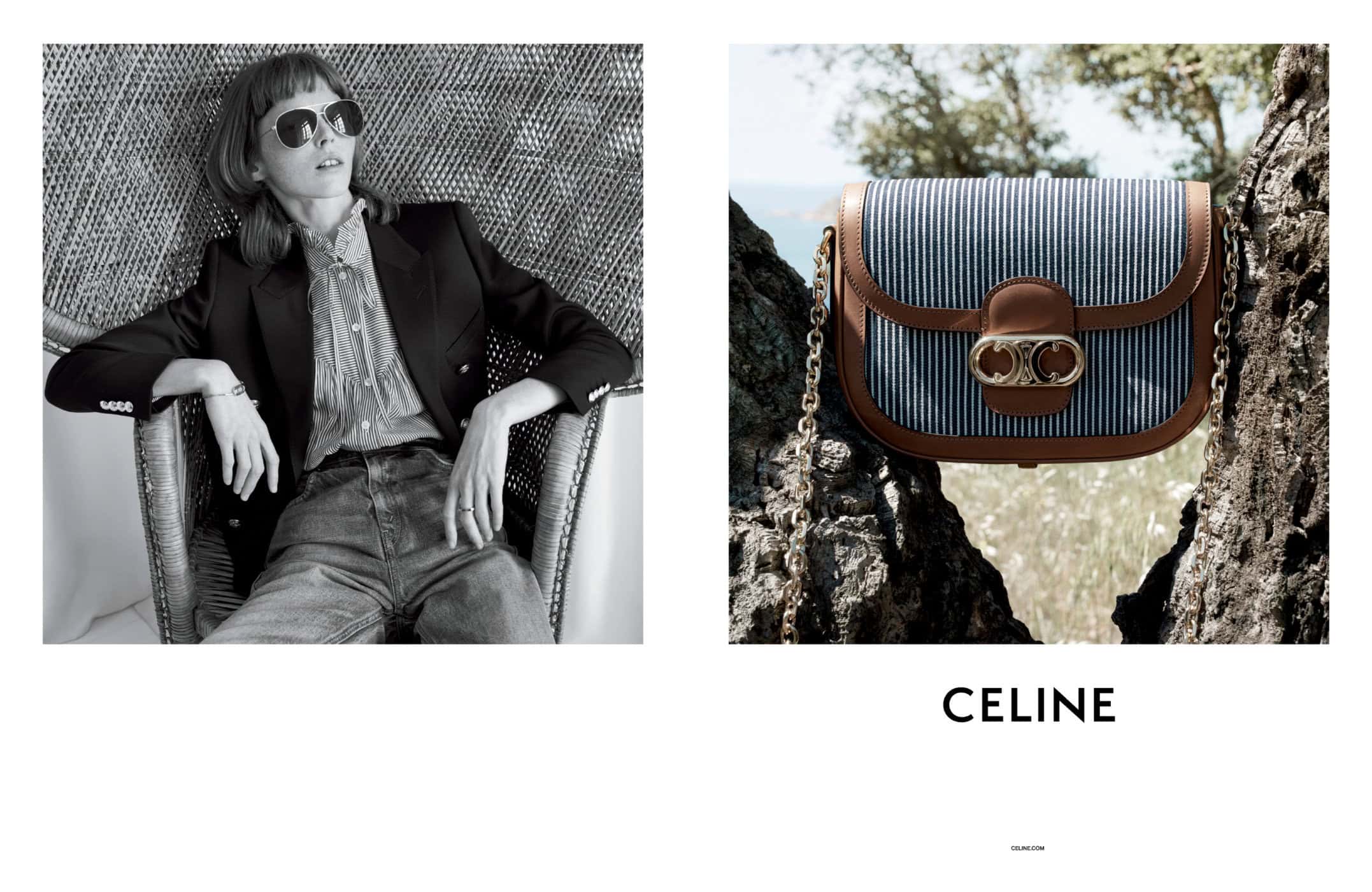 Celine Creative Director | Hedi Slimane
Photographer | Hedi Slimane
Model | Laura
Location | Saint-Tropez
Music | "Luv" by L.M.I
---