Review of Chanel "Coco Beach" Spring 2023 Ad Campaign by Creative Director Virginie Viard with Photographer Theo Wenner with model Vivienne Rohner
Romance brews in the Hampton's in the latest campaign from Chanel: muse Vivienne Rohner is captured by her IRL boyfriend, photographer Theo Wenner, in the imagery that highlights the house's Coco Beach 2023 collection.
With palpable intimacy, Wenner's portraits take shape like a collection of holiday snapshots, exuding a spontaneous and aquatic energy as they find Rohner in moments of reflection as the lone figure on the Hamptons' iconic beaches. The location's spirit is echoed across the styling, which include tweed mini dresses, velvet jumpsuits, and ostentatious jewelry alongside 90s-inflected swimwear and terry sets.
This shoot reminded me of how I felt when I first came here. Before you visit the United States, you watch all these movies and documentaries about New York, the East Coast or even California, and you have this image in your mind that doesn't reflect the reality of everyday life. The Hamptons, on the other hand, is exactly how I imagined it, that dream of a white house by the beach… It's such a preppy place."

Vivienne Rohner
Merging an east-coast ideal with down-to-earth intimacy, the campaign is an inviting look deeper into the summertime world of Chanel.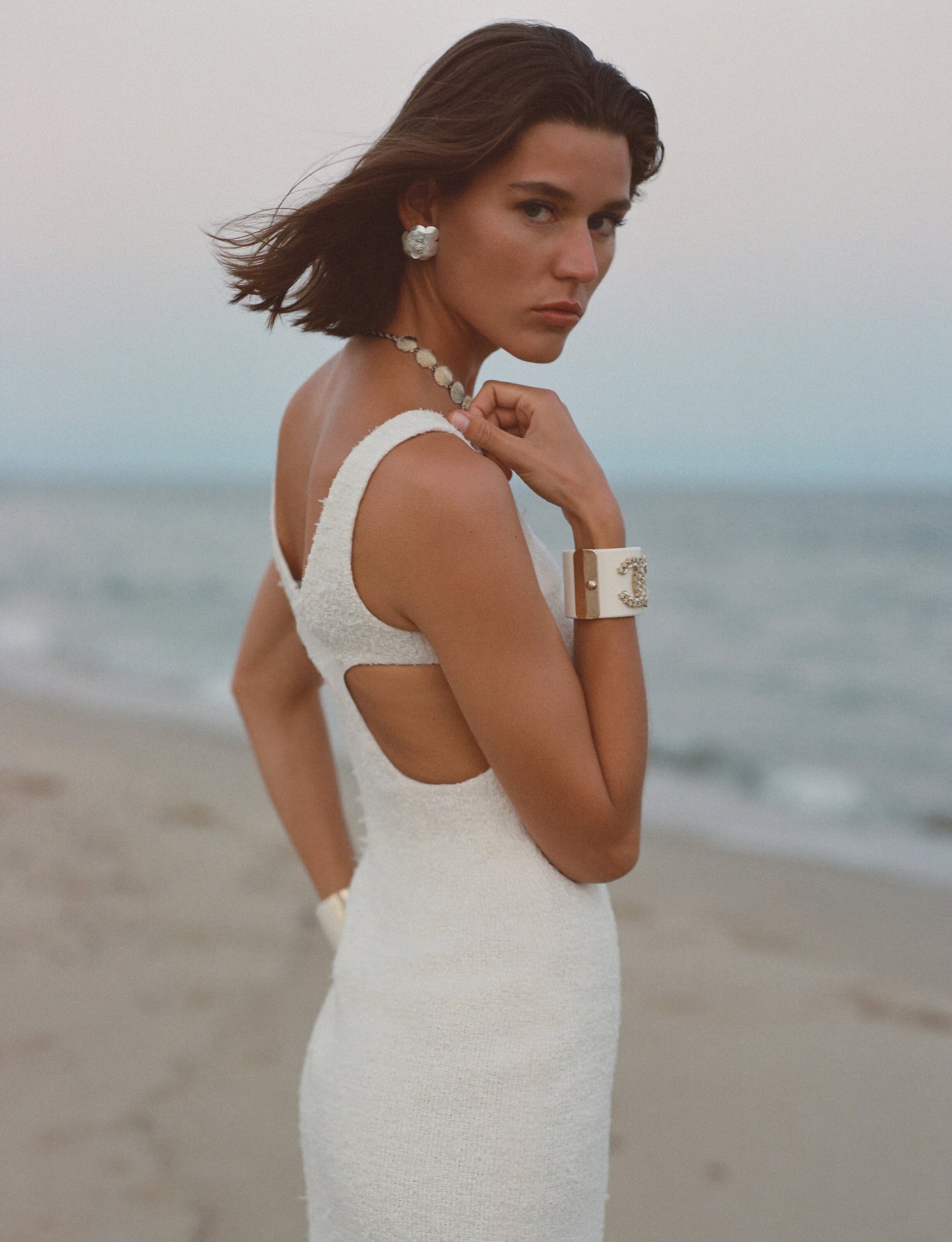 Chanel Creative Director | Virginie Viard
Photographer | Theo Wenner
Models | Vivienne Rohner
Location | The Hamptons, New York

---