Review of Chanel 'Coco Neige' 2023 Ad Campaign by Photographer Mikael Jansson with model Lily-Rose Depp
Chanel's Coco Neige 2023/24 campaign, lensed by the talented photographer Mikael Jansson and featuring Lily-Rose Depp as the brand's ambassador, seamlessly merges the worlds of fashion and sports.
Mikael Jansson's skill behind the lens shines as he captures Lily-Rose Depp in a series of captivating images. Depp effortlessly embodies the essence of Chanel's Coco Neige collection, wearing highly technical and sophisticated outfits. Her ability to convey both the grace of an ice skater during training and the allure of a starlet in the evening spotlight is a testament to her modeling and versatility.
The campaign's color palette is a work of art, dominated by a timeless black and white contrast, enlivened with bursts of fuchsia pink and gold accents. This interplay between classic elegance and playful boldness perfectly mirrors the collection's spirit. Lily-Rose Depp's appreciation for Virginie Viard's ability to reinvent Chanel's codes is evident, as she points out the timeless and iconic nature of Chanel's patterns and motifs.
In summary, the Chanel Coco Neige 2023/24 campaign celebrates the fusion of fashion and sports. Mikael Jansson's photography skillfully captures the essence of the collection, while Lily-Rose Depp's talent and charm shine through in every frame. The campaign effectively communicates the duality of classic and contemporary, with a sporty-twist.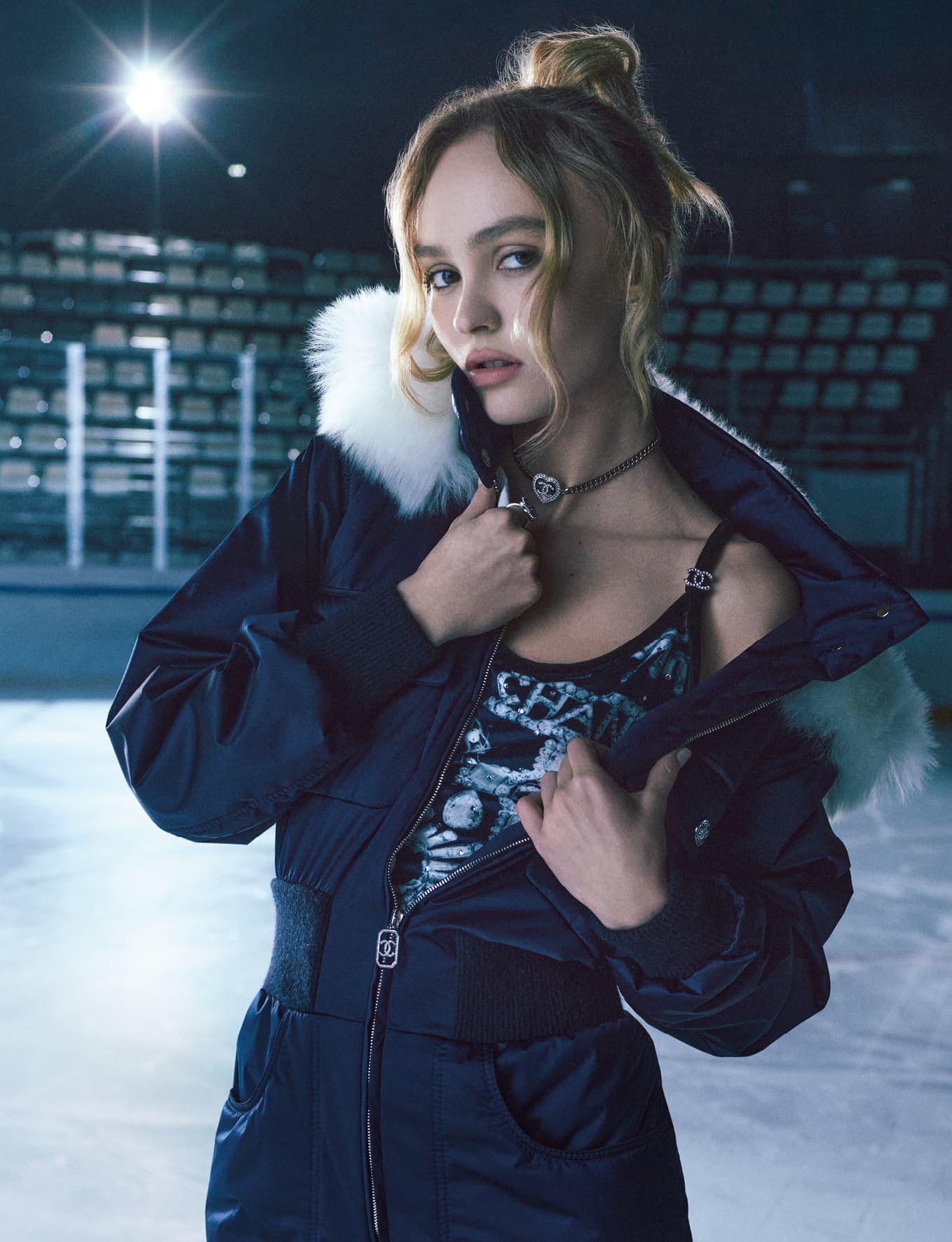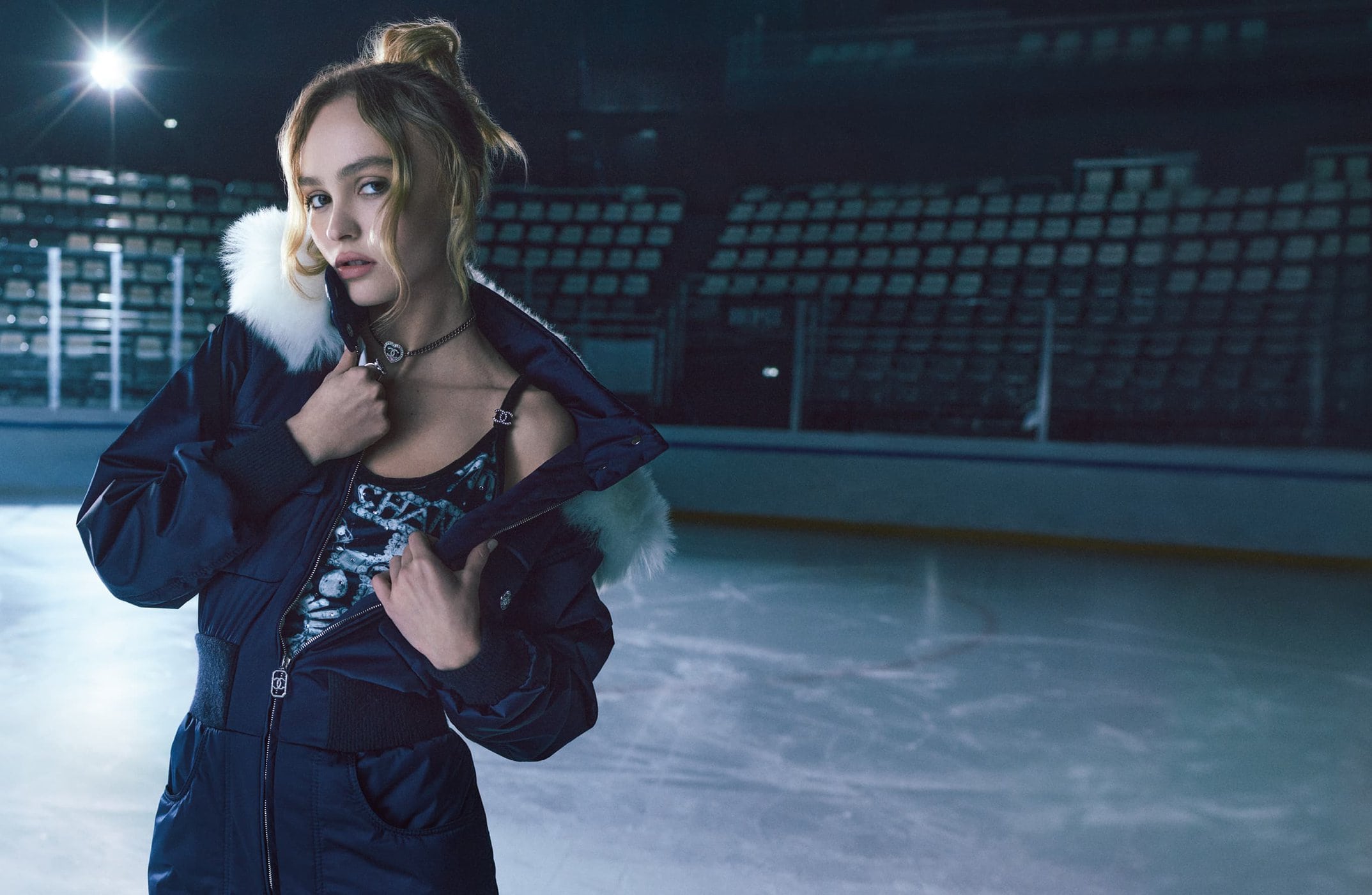 Chanel Creative Director | Virginie Viard
Photographer | Mikael Jansson
Models | Lily-Rose Depp

---