---
Chanel enlisted fashion industry veteran Jean-Paul Goude as director for their most recent holiday-themed film for fragrance No5, in an ad campaign featuring Lily-Rose Depp.
In a flurry of snow with retro-glam styling, and a giant snow globe containing the company logo in crystal and the perfume bottle inside, Depp speaks in an auto-tuned voice before springing to her feet in an explosion of joy over her favorite fragrance. The film's dialogue feels dreamt up by a committee of merchants and proves that an ad campaign can be visually stimulating without having much to say. Similar to the visuals' lack of substance, the auto-tuned sound effects give a spark of interest to the film which fails to ignite…reminding us that novel auditory treatments might make words sounds unique and interesting but cannot make the meaning of the words themselves compelling in the end.
Subsequently, the ad campaign's still photography fairs better than the film. Perhaps if the film had been positioned as a colorful update to the silent film, or was accompanied by a musical soundtrack only, it would have left more room for the imagination and for enjoying sound and visuals.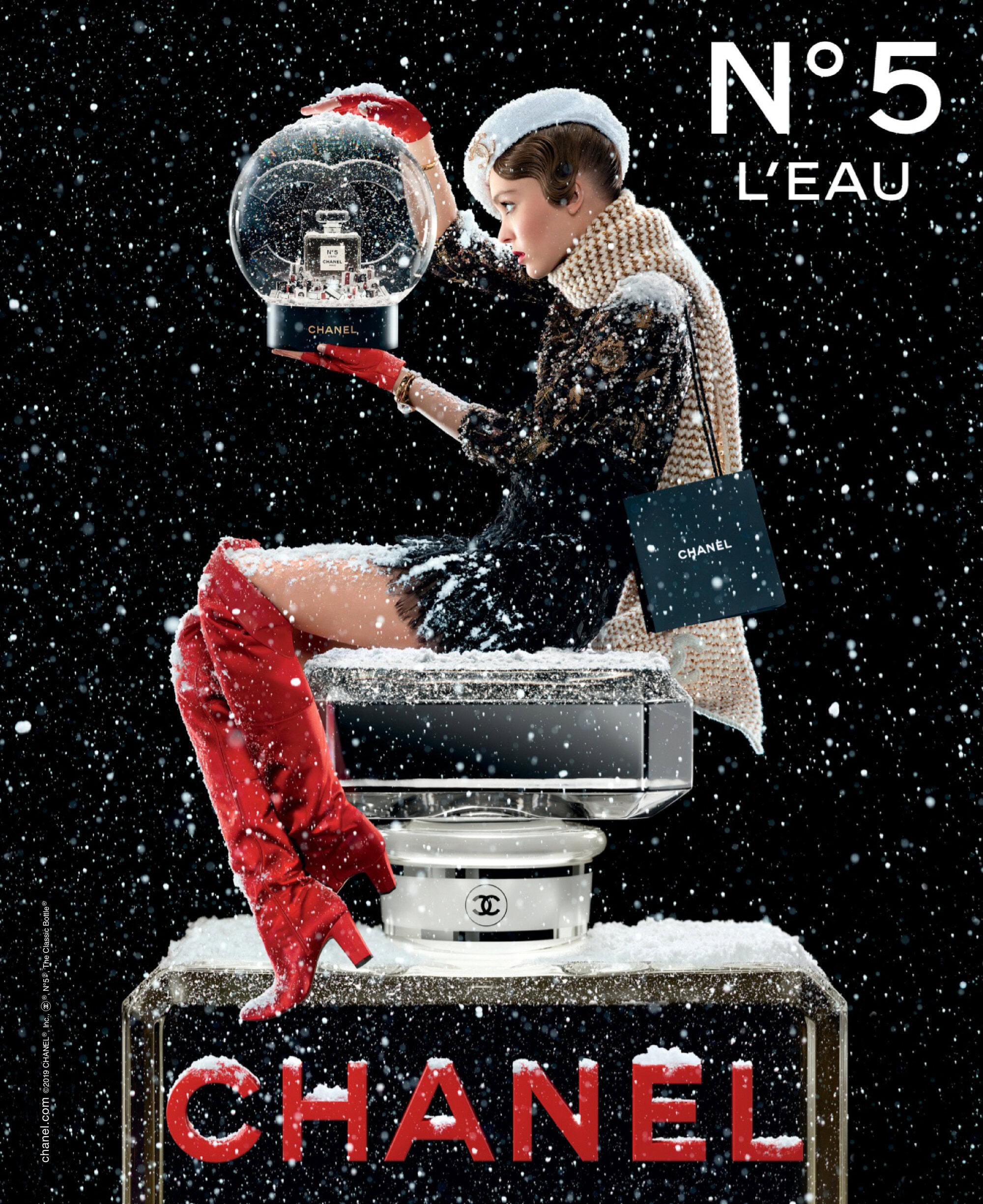 Director/Photographer | Jean-Paul Goude
Talent | Lily-Rose Depp by
Music | Sam Spiegel / Because Music Editions / Spectrophonic Sound


---