Chanel announces the opening of a new ephemeral boutique in East Hampton, NY. The 220 sq meter traditional gray-shingled Hamptons boutique has been reimagined as a perfectly Parisian summer fantasy. Spread across two floors, the boutique offers handbags, small leather goods, accessories, Watches & Fine Jewelry creations, and silhouettes from the Coco Beach and Métiers d'art 2021/22 collections by Virginie Viard. Outside, a quintessentially glorious Hamptons garden will be used for entertaining throughout the summer. 
The boutique is a refreshing plunge into the spirit of Chanel à la plage. The décor is light-filled and summery, drawing on both the Hamptons spirit and the timeless codes of the House, including the emblematic black, white, and gold color palette, and the elegant design touches synonymous with Mademoiselle Chanel's eternally modern allure. 
The boutique's inviting design connotes refined comfort and a relaxed sense of glamour inherent to the House. Matte black painted floors and white walls are accentuated by tweed rugs, elegantly understated seating options, and graphic accent pieces evoking Gabrielle Chanel's legendary salon in her apartment at 31 rue Cambon in Paris. The second floor, reserved for private appointments, is organized around central-facing creamy linen couches topped with throw pillows in white and gold Chanel tweed.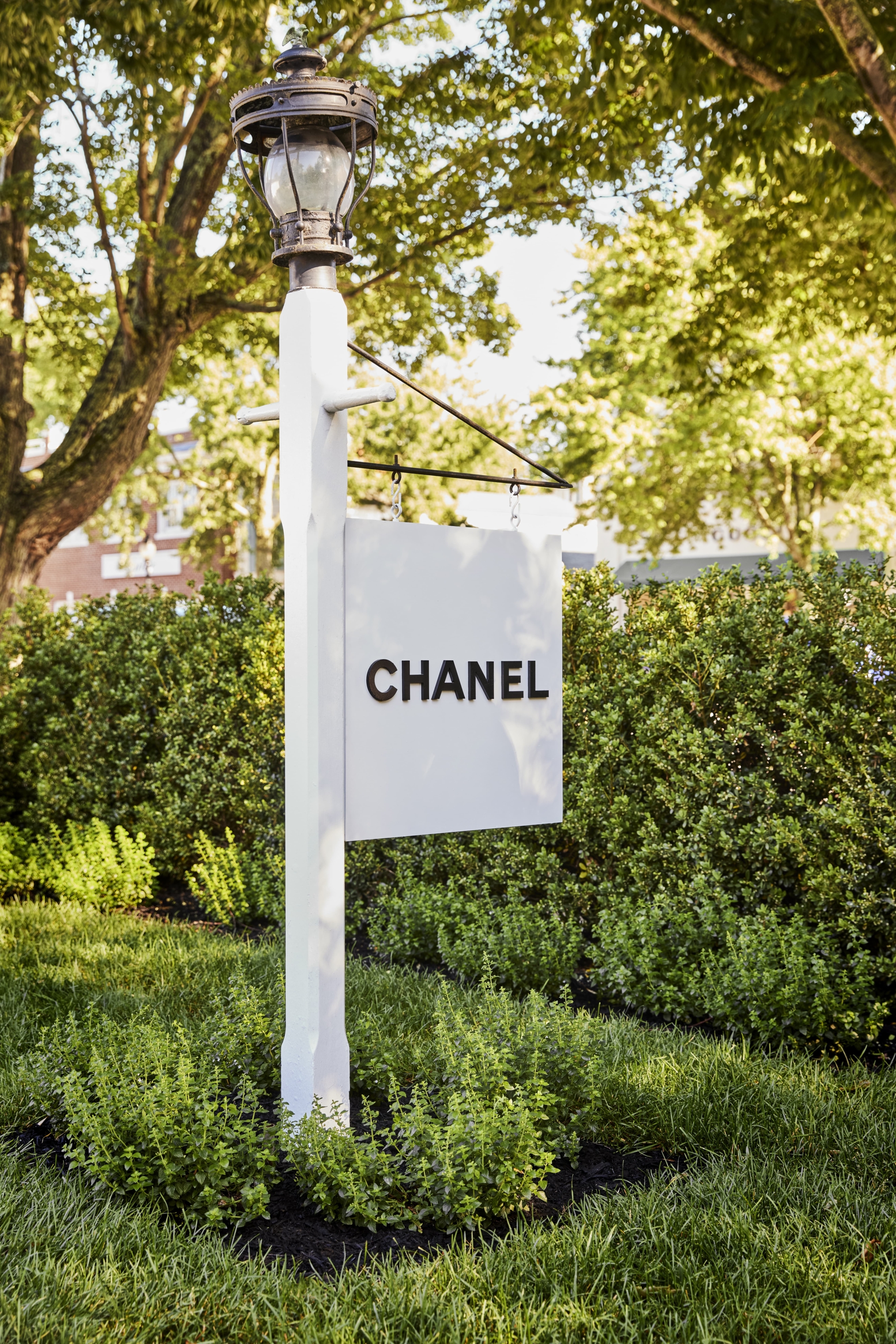 The first floor divides its focus between Ready-to-Wear, accessories, Watches and Fine Jewelry, eyewear, and shoes. Here, clients can experience the House's latest objects of desire, from diamanté- trimmed suiting, loose summery denim, gilded tweeds, and sleek evening options from the Métiers d'art 2021/22 collection, to the swimwear and colorful coverups of the Coco Beach collection, as well as small leather goods, jewelry, and sunglasses from the Summer and Fall 2022 Eyewear collections. The iconic 11.12 and 2.55 bags are presented alongside the House's latest creations, including the Chanel 22 Handbag, first seen at the Spring-Summer 2022 Ready-to-Wear show. Guests will also be able to discover an exquisite selection of the latest Watches & Fine Jewelry creations in a dedicated space, including the timeless J12, Première, Code Coco and Boy·Friend watches, as well as the emblematic Coco Crush Fine Jewelry collection. 
Presented last December at le19M in Paris, the Métiers d'art show celebrated and paid tribute to the House's artisans, using a myriad of savoir-faire such as three-dimensional knitting techniques, hand- spun gold embroidery, intricate flower-making and various glittering appliqués of the House's iconic double C branding.
The Chanel Coco Beach 2022 collection remains true to the freewheeling vacation spirit pioneered during the debut Coco Beach collection in 2018, this time with pink and two-tone black and white tweed so lightweight it could be terrycloth, and summer essentials like cycling shorts, leather totes, and printed jersey bikinis. 
This new boutique is an invitation to experience the timeless elegance of the House – as well as the ideal Hamptons wardrobe – and to summer with Chanel.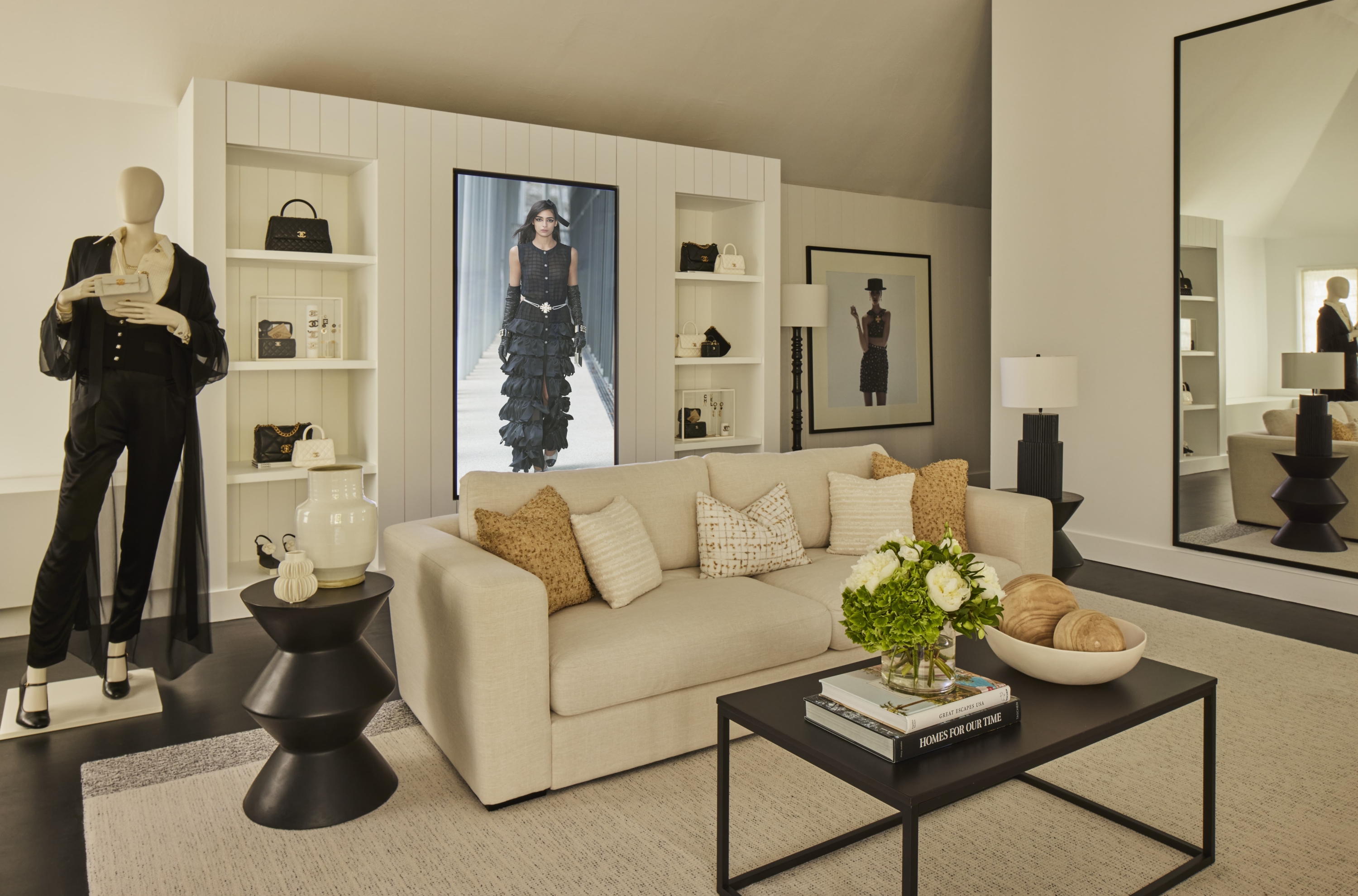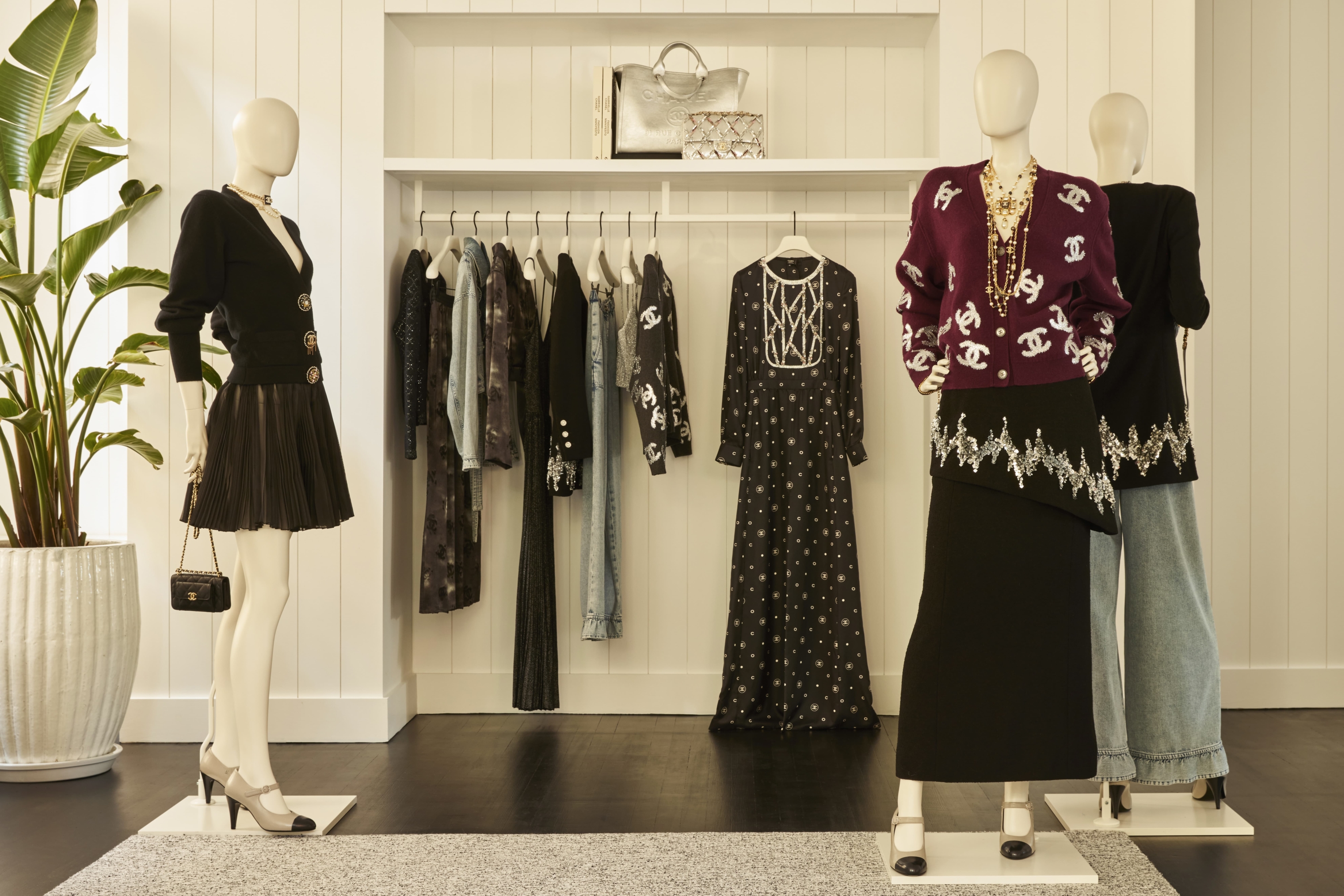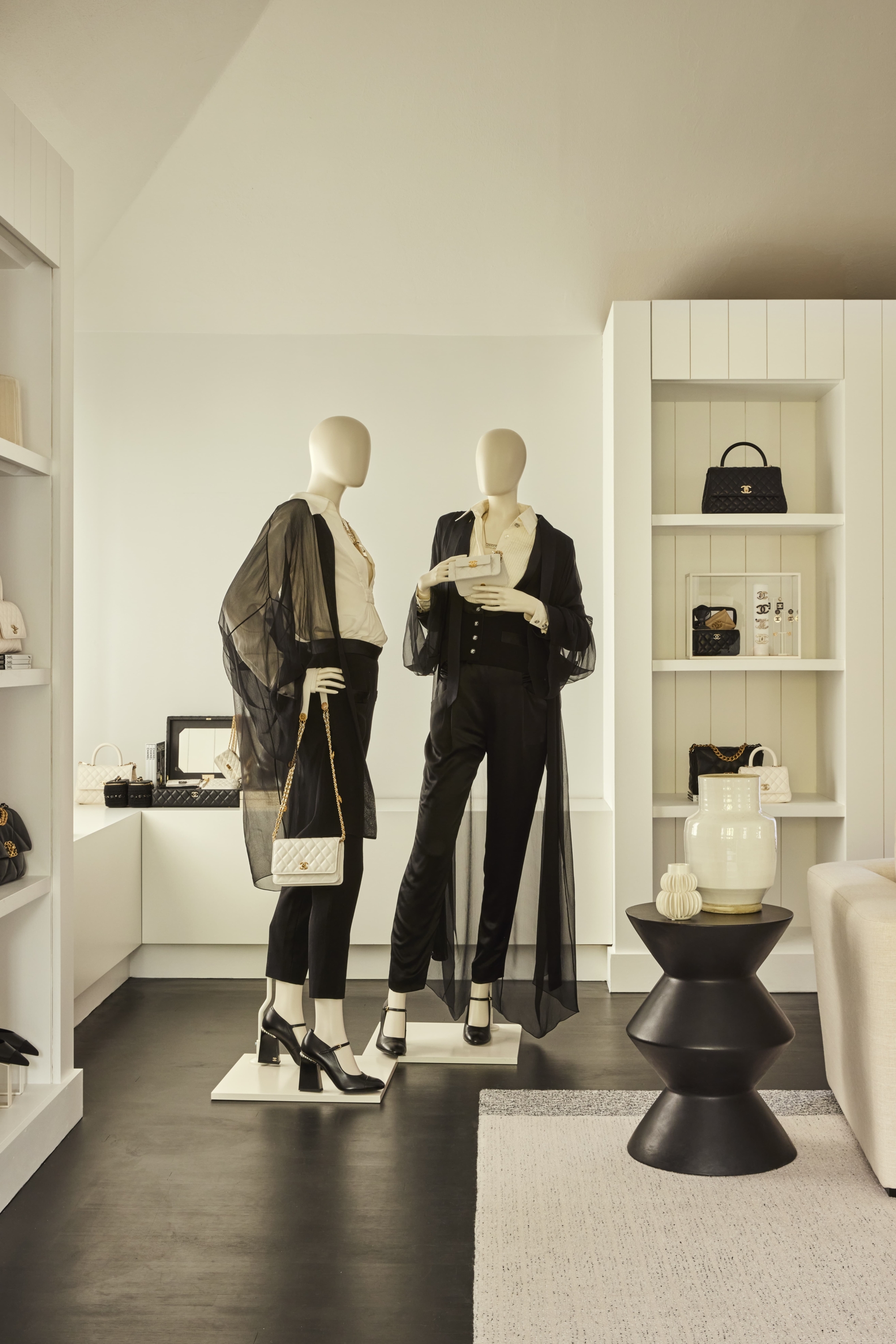 Location
East Hampton, 26 Newtown Lane East Hampton, NY 11937
---