Review of Chanel Resort 2023 Ad Campaign by Photographer Mikael Jansson with models Vittoria Ceretti and Loli Bahia
Chanel pays tribute to the iconic speed and glamor of Monaco with its new Resort 2023 campaign, captured by photographer Mikael Jansson.
Creative director Virginie Viard's Cruise collection referenced the house's historical connections to Monaco, while incorporating the associations of cosmopolitan elegance and power that arise from Monte Carlo's famous casino and speedway, as well as paying tribute to the design work of late creative director Karl Lagerfeld.
Jansson's campaign imagery takes its cue from this theme as he captures models Vittoria Ceretti and Loli Bahia as they soak up the sun at the city's resorts and beaches. Capturing them in motion with blur at the sides of many of the images, Jansson's photographs take on an almost voyeuristic quality, as if someone has snapped these images of powerful women in moments of ostensible solitude, where they let their guard down but maintain a persona of poise, without them knowing it. Meanwhile, other portraits feel more posed and direct. A color palette of white, red, black, and chrome emphasizes the engine-revving inspiration behind the collection.
The campaign successfully merges Virginie Viard's clear vision of classic Chanel glamor with a new, high-octane aesthetic narrative, and sees it all through a distinct photographic eye.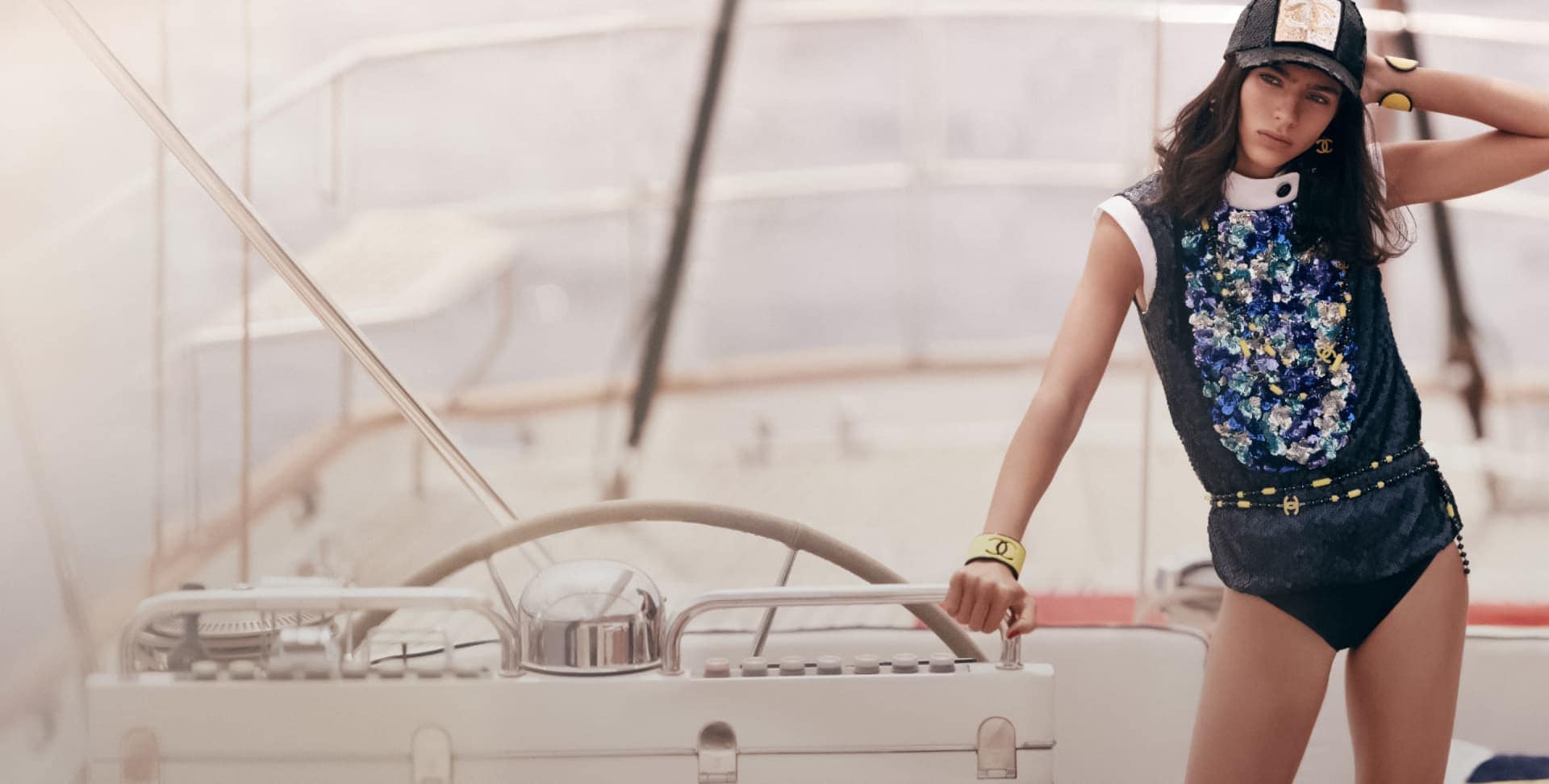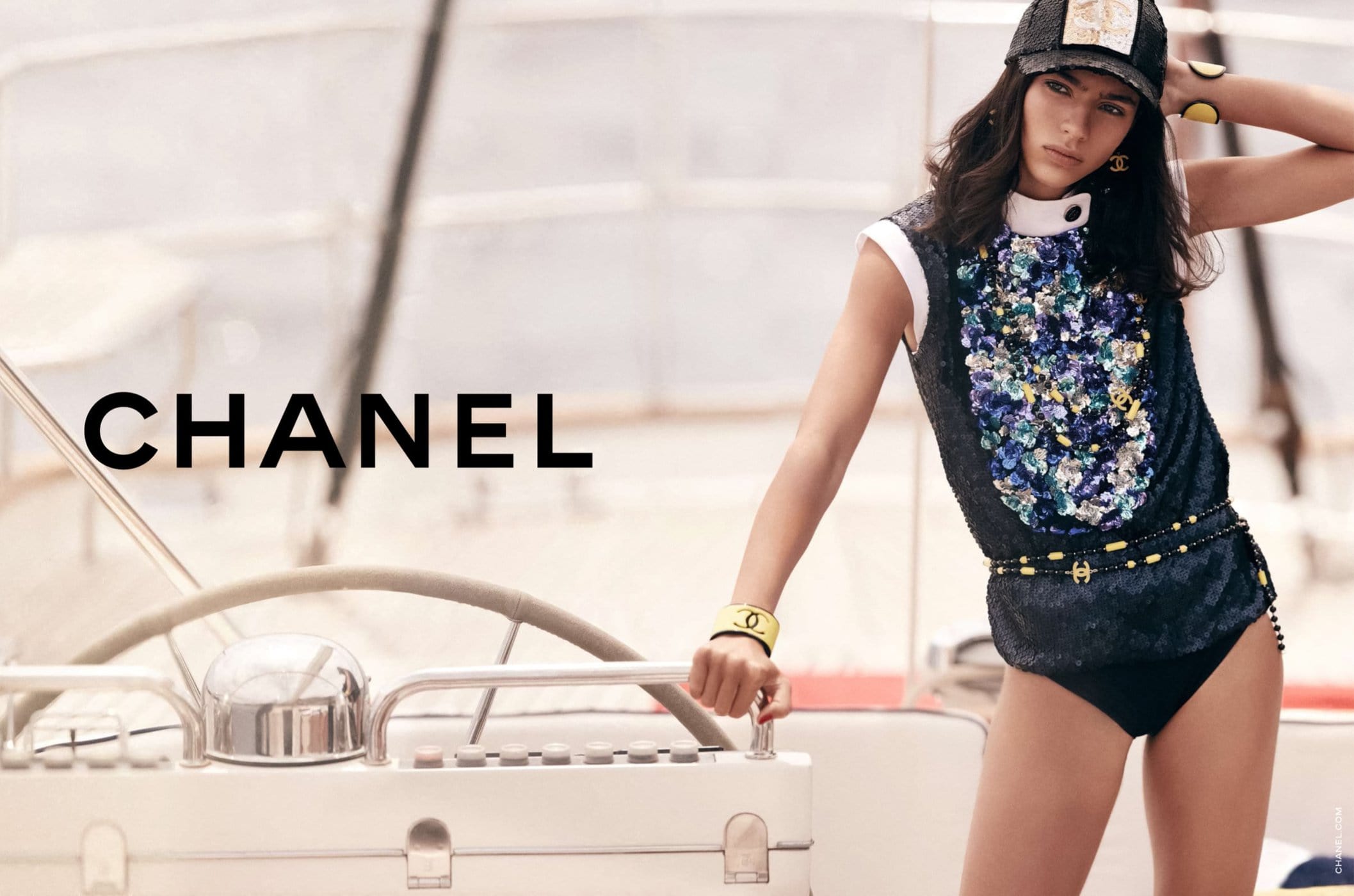 Chanel Creative Director | Virginie Viard
Photographer | Mikael Jansson
Models | Vittoria Ceretti and Loli Bahia
Location | Monaco
---