---
Chloé Creative Director Natacha Ramsay-Levi has joined forces with Petronio Associates
Creative Director Ezra Petronio and Photographer David Sims to deliver an ad campaign manifesto of the #CHLOEgirls archetype, in the form of three short films and accompanying still photography. Though some of the catch-phrases fall short of their inspirational aims, the combination of glamazon imagery and positive affirmations manages to paint a pleasing portrait of the type of young woman who could afford (and might possibly want to purchase from) the luxury brand.
The campaign's film comes in a series of short "Chapters", comprised of close-ups and video footage from a photoshoot of the films' stars/Chloé muses; this imagery is spliced together with voice-over narratives ranging from haiku-like phrases such as "Dancing barefoot" and "Reach for me like a distant shore" to self-help platitudes like "I am always growing" and "A woman is always a story yet to come". At turns inspirational and cliché, some of the scripted lines are thought-provoking, while others sound as if they're been taken from the profile of an online dating app. Nevertheless, the confidence and charisma of the three young women shines through. Also the campaign benefits from strong art direction with powerful visuals, styling that is elegant yet accessible and tailored to each muse, plus a set design that achieves the difficult task of looking fresh yet classic at the same time, a subtle mix of modern and retro. Subsequently, the campaign will likely succeed in its mission to use facsimiles of female empowerment in order to sell luxury goods to those in need of some retail therapy.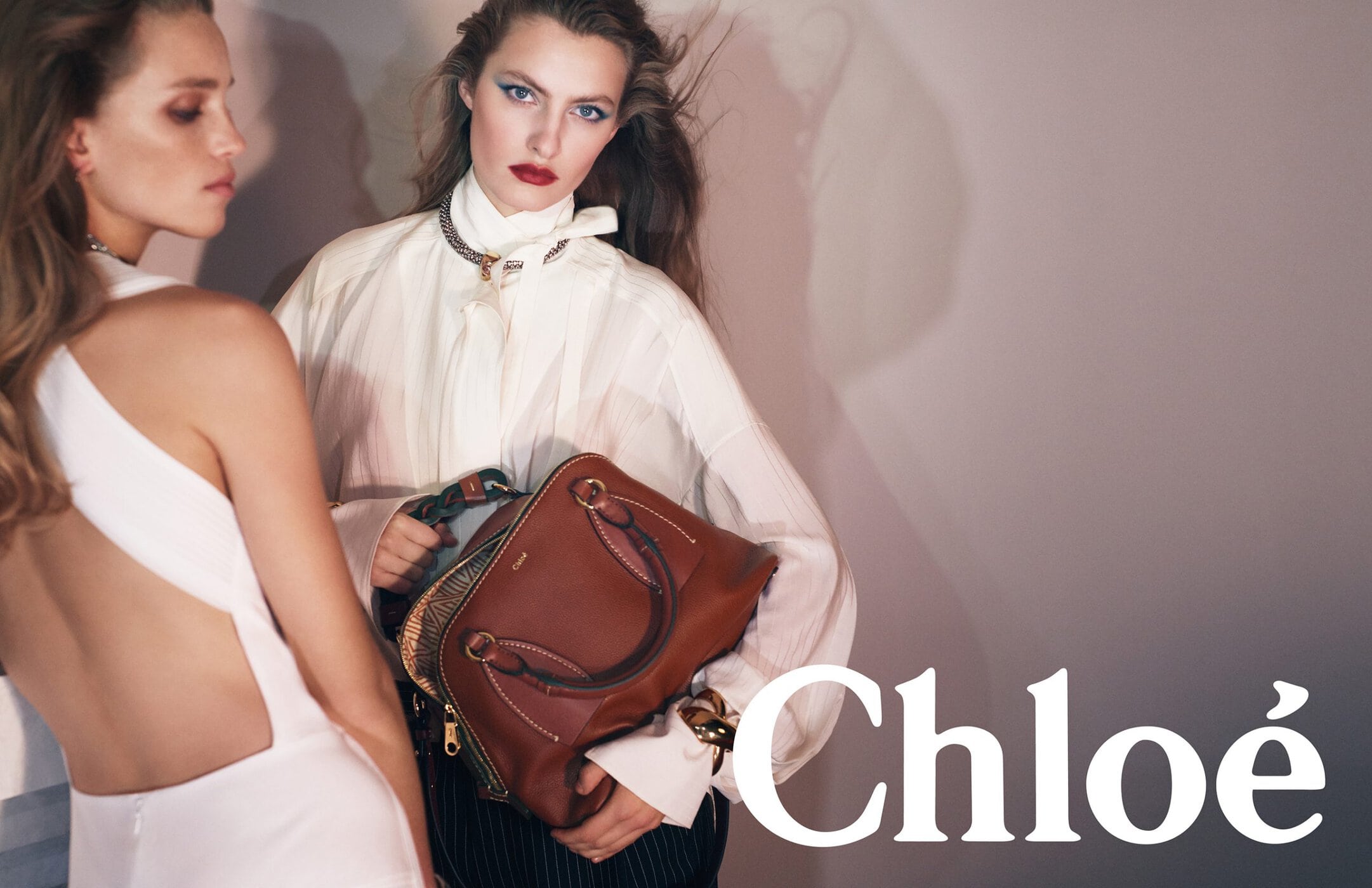 Chloé Creative Director | Natacha Ramsay-Levi
Agency | Petronio Associates
Creative Director | Ezra Petronio
Photographer | David Sims
Models | Rebecca Longendyke, Felice Nova Noordhoff, Mona Tougaard
Stylist | Camille B. Waddington
Hair | Duffy
Makeup | Lucia Pieroni
---