Review of Christian Cowan x Teletubbies Spring 2023 Ad Campaign with Photographer Oscar Ouk with models Emily Unkles
A lot of unexpected style icons have emerged or reemerged lately, but Christian Cowan has just given us what is probably the most unexpected yet: the Teletubbies. The New York designer known for his glamorous party wear has partnered with the legendary Tinky-Winky, Dipsy, Laa Laa, and Po for a delightfully weird capsule collection and an accompanying campaign, which was shot by photographer Oscar Ouk. 
Channeling the aesthetic of fashion editorials from the 90s and by the likes of such recognizable photographers like Richard Avedon, the campaign imagery treats its four stars like fashion legends. They pose in group portraits along with a pair of human models dressed in Christian Cowan who bring a glamorous flair to the familiar Teletubbies weirdness.
Yes, we are still frustrated that it seems like all that designers and creative directors can come up with right now is pumping out nostalgia-fueled odes to the 90s and early 2000s instead of coming up with something that's actually new and interesting, but we can't help but smiling at seeing the strange alien babies that many of us grew up watching being treated as high-fashion legends.
(As a side note, especially after that whole Balenciaga debacle, some people might think it's a bit weird to have sexed-up models cuddling with children's show characters. That's definitely reading too much into it, but the conspiracy-minded love to read too much into anything they can, and we wouldn't be surprised to see some accusations of being "sus" in comment sections.)
One oversight in the campaign is that the clothing that's part of the Teletubbies capsule doesn't actually appear. Instead, the collection's denim and casual staples feature prints of the campaign, as if they're artifacts of a world where the Teletubbies were 90s fashion icons – which, in a way, they kind of were. The campaign and capsule thus take on an interesting self-referential aspect, and even if potential customers can't see what they're being sold in the campaign imagery, its unexpected, fun, and nostalgic quality is probably enough to direct them towards the capsule itself. Aside from selling the capsule directly, it's also a great way to build out brand equity and get a lot of people talking about Christian Cowan.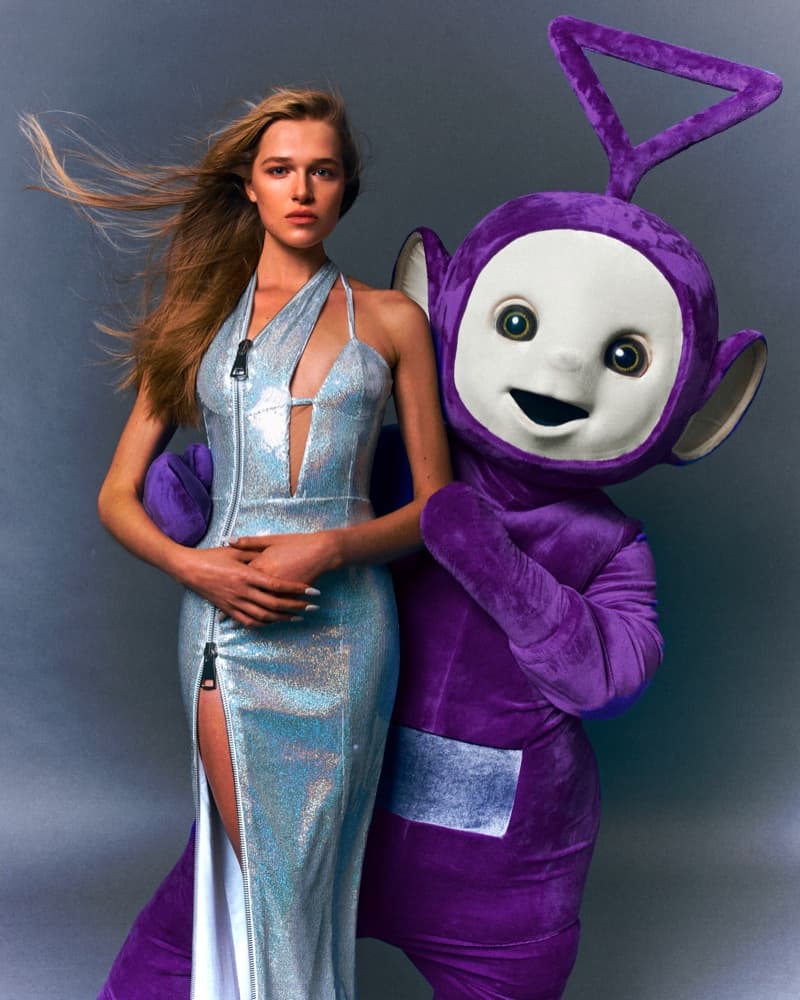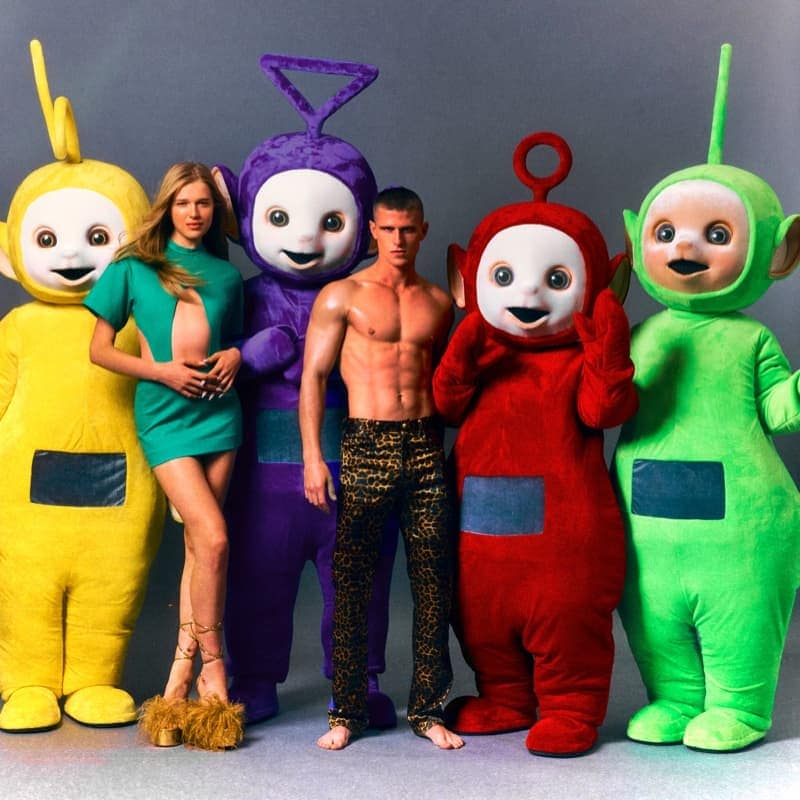 Photographer | Oscar Ouk
Models | Emily Unkles
---