---
Review of Christian Dior Fall 2022 Couture Fashion Show
Chiuri embraces the magic of folkloric customs to deliver an empathetic message
By Lizzy Bowring
Those fortunate enough to attend A/W 2022 Haute Couture collections witnessed two beautiful displays, Christian Dior and Iris Van Herpen. They are disparate in look, yet, both embrace fashion's transformative power by stretching their imaginations with diverse artistic applications while highlighting and embracing collaborations with emerging artisans globally. All of which provide a unique and open perspective on 'life', which, suffice to say, was the profound underlying message of Maria Grazia Chiuri's presentation. Maria Grazia Chiuri is a deep and far-reaching designer. Embracing the world around us, she believes that Fashion and Art are both opportunities to express how we are feeling, the emotions we are experiencing and how we as a community can make a difference.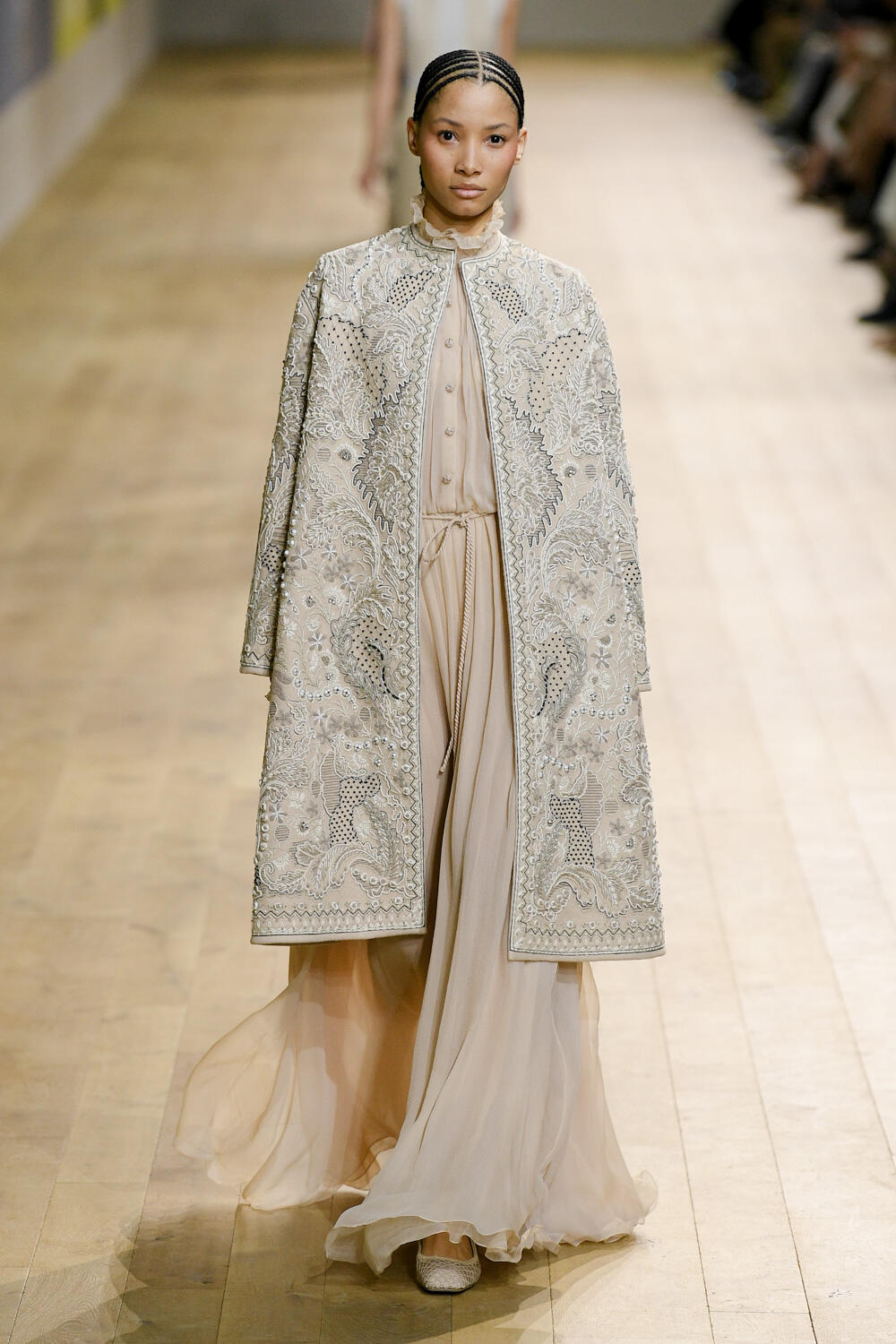 We are to be optimistic; we can do something, and we are not to be depressed. Fashion can build a bridge between the different communities; we have a platform from which we can have a voice"
Small wonder that Chiuri looked to the Tree of Life for her thought process. The mystical tree appears in the mythology and folklore of cultures around the world as well as the idea that the tree connects the physical and spiritual worlds, supports the sky, and connects it to the earth through its branches, trunk, and roots. In addition, the Tree of Life is foundational to sustaining all life. And these premises of the Tree of Life were at the heart of Ukrainian artist Olesia Trofymenko's work and the inspiration for the Dior A/W 2022-23 collection.
Chiuri's leitmotif is to contemplate fashion through the filter of art, exploring the territory of traditions that appear both enduring and revolutionary but always with an underlying message. For her, the storytelling delivers the message. And through these pieces, she delivered a collection of elements that embraced the magic and imagination of different folkloric customs. The simple unvarying colour palette of beige provided not just a perfect contrast to the colourful art installation by Olesiato, but an ideal canvas for the profusion of sumptuous embroideries that trailed like ivy over dresses and coats, crafted in the softest materials of wool crepe, silk, and cashmere. The installation, by the way, was embroidered by the Chanayka School of craft, the Indian embroidery school that Chiuri encouraged Christian Dior to support with training for young women for the last few years and one which she turns to for her Haute Couture Collections.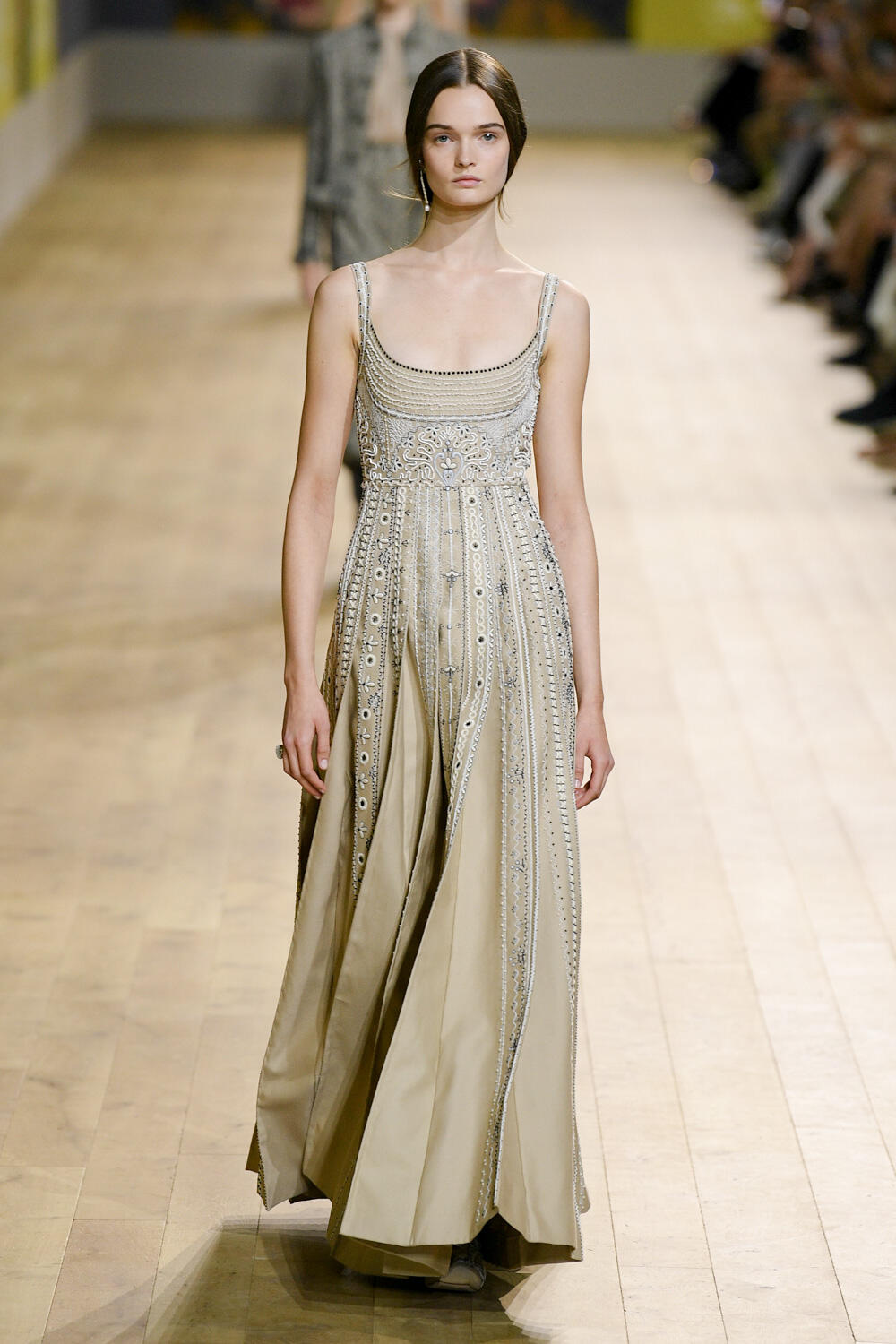 And back to the clothes, where beauty, poetry, and magic abound in every piece. Take the Tree of Life embroidered coat in silk needlepoint, the dress embroidered with foliage scrolls in matte threads. Or the long pleated dress in cotton canvas, embroidered with ecru and sky geometric patterns highlighted with black. Several dresses came adorned with patchworks of braids composed of black guipure lace while silk chiffon flowed and ebbed in long fluid dresses that licked around the feminine form. Maria often reinterprets the traditional Bar jacket from Christian Dior's New Look, and here it can be distinguished by smocked fabric with a skirt structured via ribbons.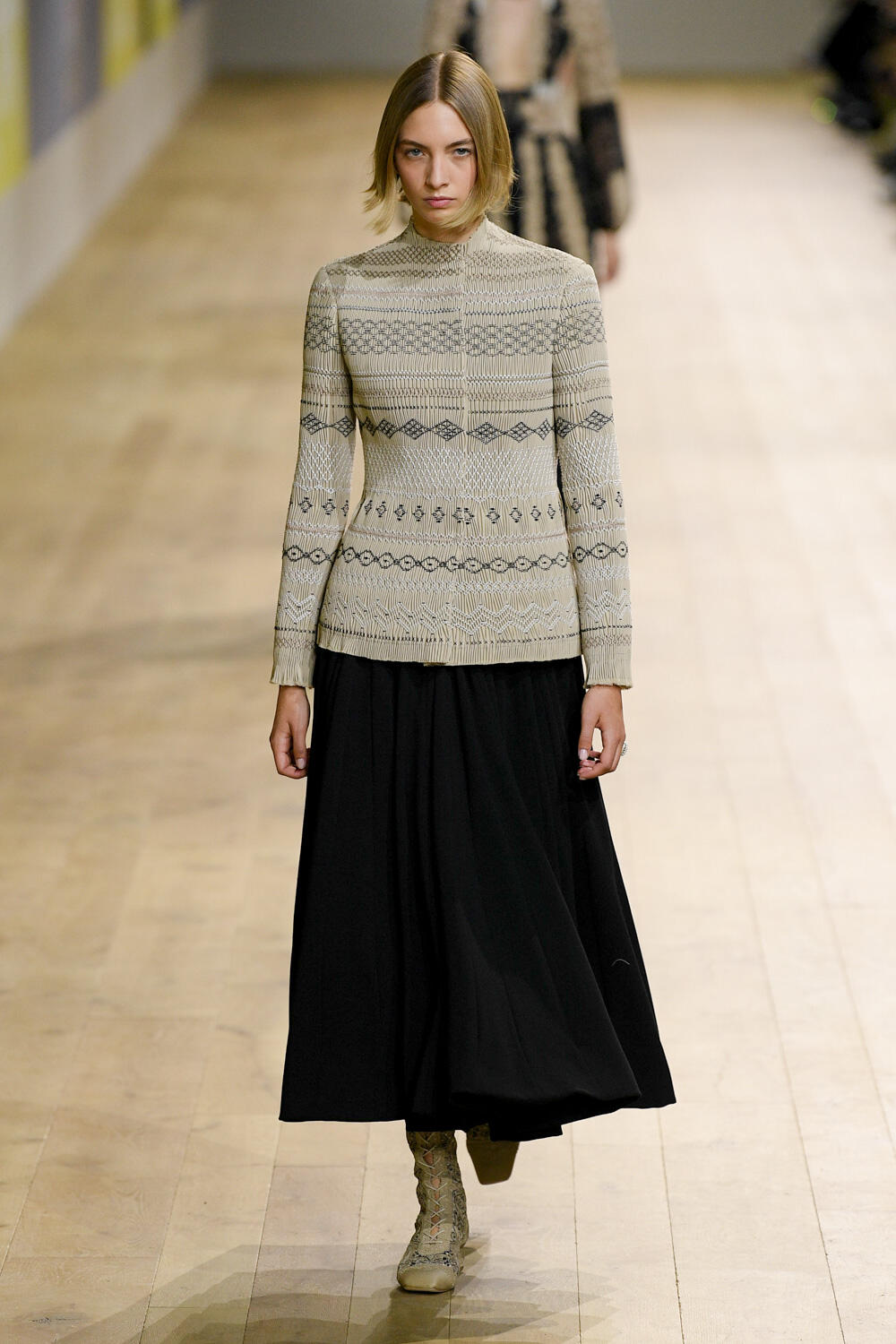 Chiuri infuses her clothes with a depth of artistic creativity that is mesmerizing.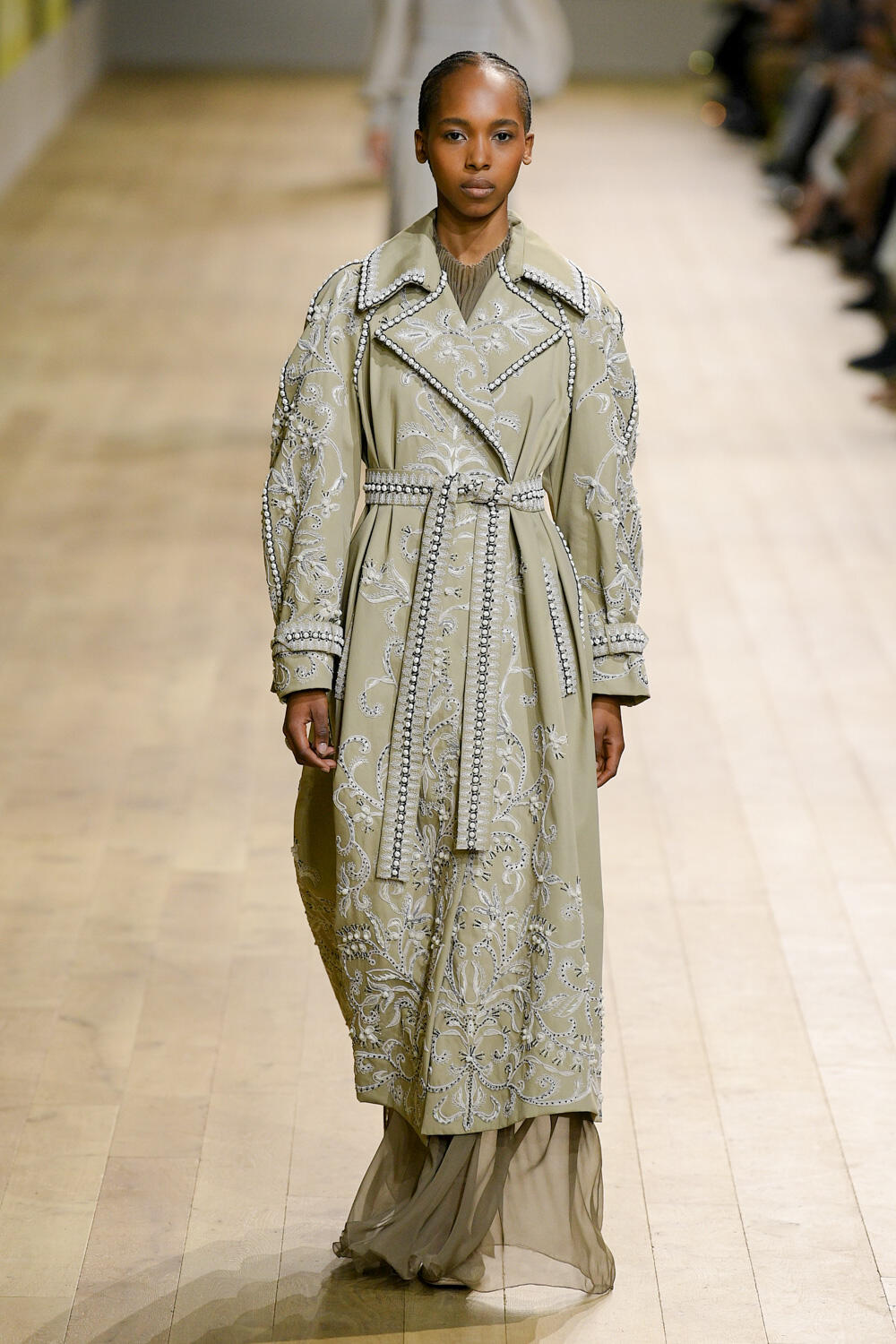 Elsewhere, the hand-loomed fabrics she used, displayed irregular textures that were imminently tactile and comforting. And that was the common thread throughout. There is something about the synergy in this collection that felt comforting, reassuring, a return to some normality, and, as the show notes state, a matter of recalling what it means to be human today, a recurring theme from only the second day in Paris"
Through this beautiful collection, Chiuri, with her femininist awarenes, manages to reflect on this fragile moment and helps us stop and think if for only a moment – nature – the tree of life– a time to re-balance, re-think and re-generate.
---