Review of Chylak Fall 2022 Ad Campaign by Creative Director Zofia Chylak and Photographer Stanisław Boniecki with model Iris O'Carroll
Chylak taps into ancestral heritage and the freedom to journey with its new campaign for Fall 2022, which was captured by photographer Stanisław Boniecki.
The campaign was shot while rafting down the Dunajec River Gorge in the Pieniny Mountains in southern Poland. This route is a beautiful 200-year old tradition nurtured by local highlander raftsmen with their traditional attire, who feature in the campaign. Wooden rafts take us between majestic mountains over a river enshrouded in fog, through nature that has not been disturbed for hundreds of years.
As a child that image represented to me the meaning of the word "freedom". It always reminds me of stories told by my grandmother, who was raised in Poland's Eastern borderlands (territories that today are part of Ukraine, Belarus, and Lithuania). Accompanied by local mountain folk, she'd take wooden rafts down the Chornyi Cheremosh River. I feel at home in the Polish mountains. I'm very proud of the fact that it's here where our bags are manufactured.

– Zofia Chylak, Chylak Creative Director
The accompanying short film features a traditional song sung by these raftsmen, set over gorgeous footage of the rafting journey that attests to some impressive technical finagling to get these shots. While Chylak's handbags are of course always lovely, the traditional Polish attire does sort of outshine them here, just as the energy of the raftsmen feels more engrossing than that of model Iris O'Carrol.
But both of these aspects reflect on the freshness and uniqueness of the campaign's approach. While destination campaigns shot on location are common, this kind of cultural celebration and bringing of distinct cultural voices to the fore is much more rare, particularly when it holds such personal meaning for the designer and creative director behind it. Visually mystical but grounded in a vibrant reality, the campaign is a beautiful journey into nature and the human experience it inspires.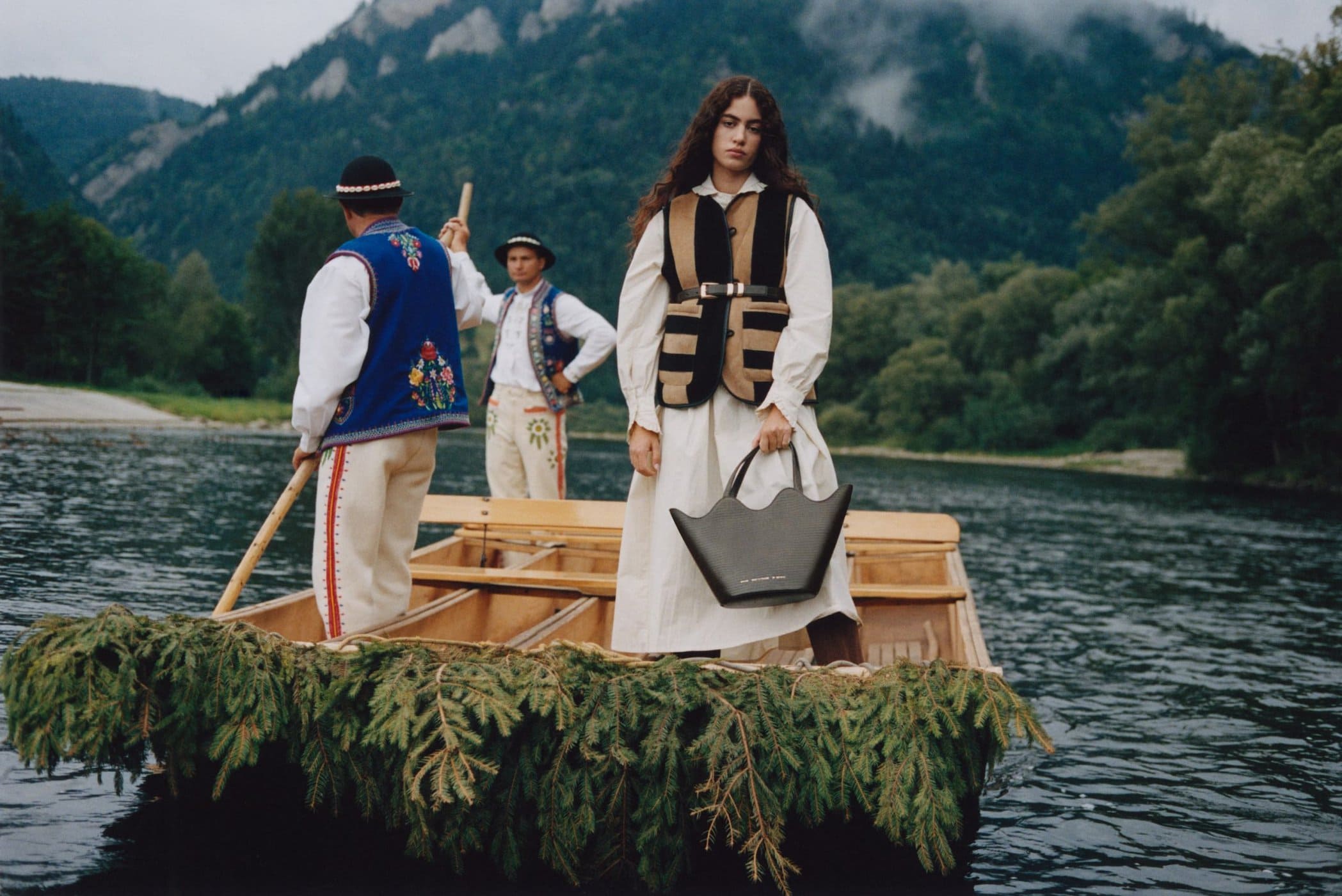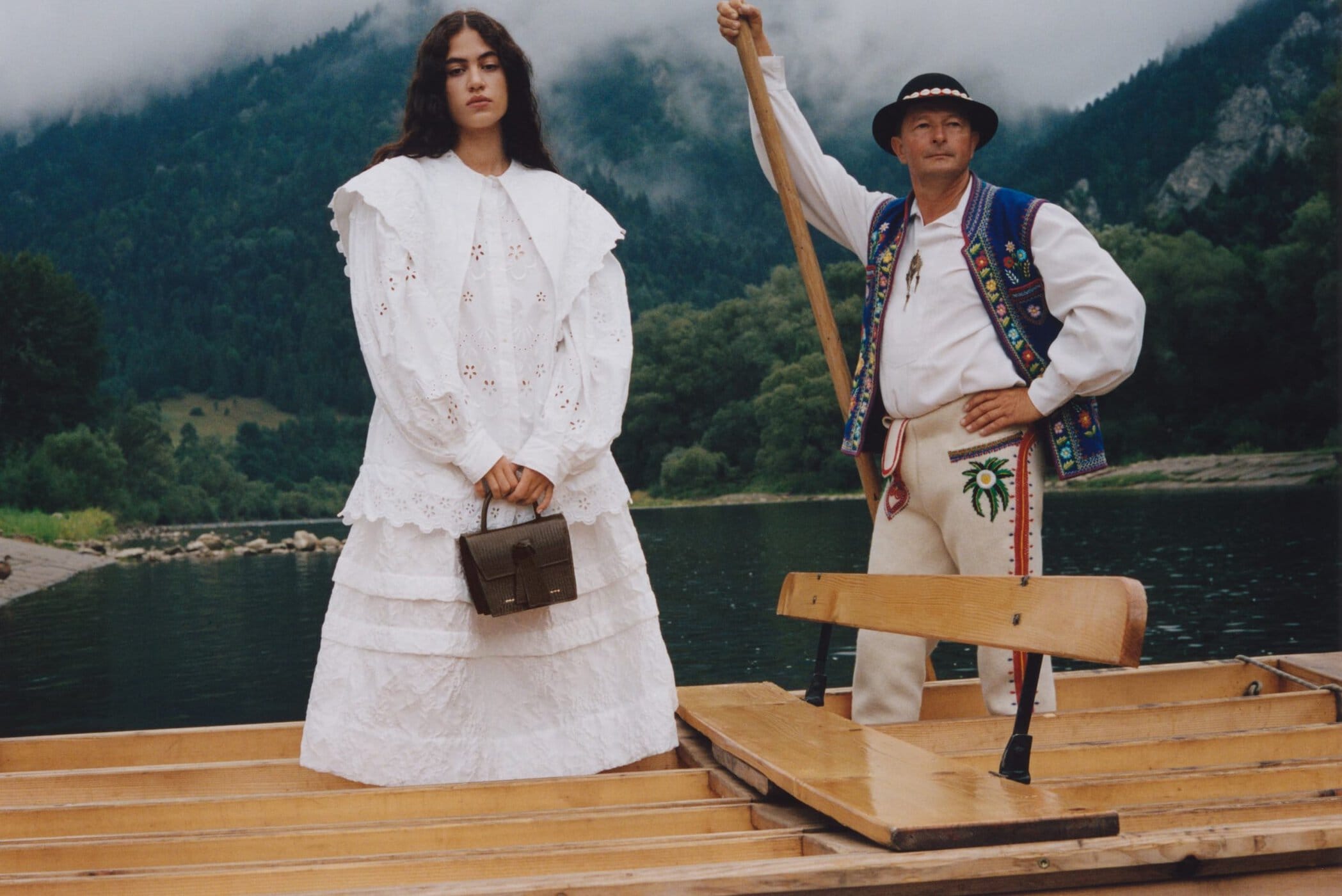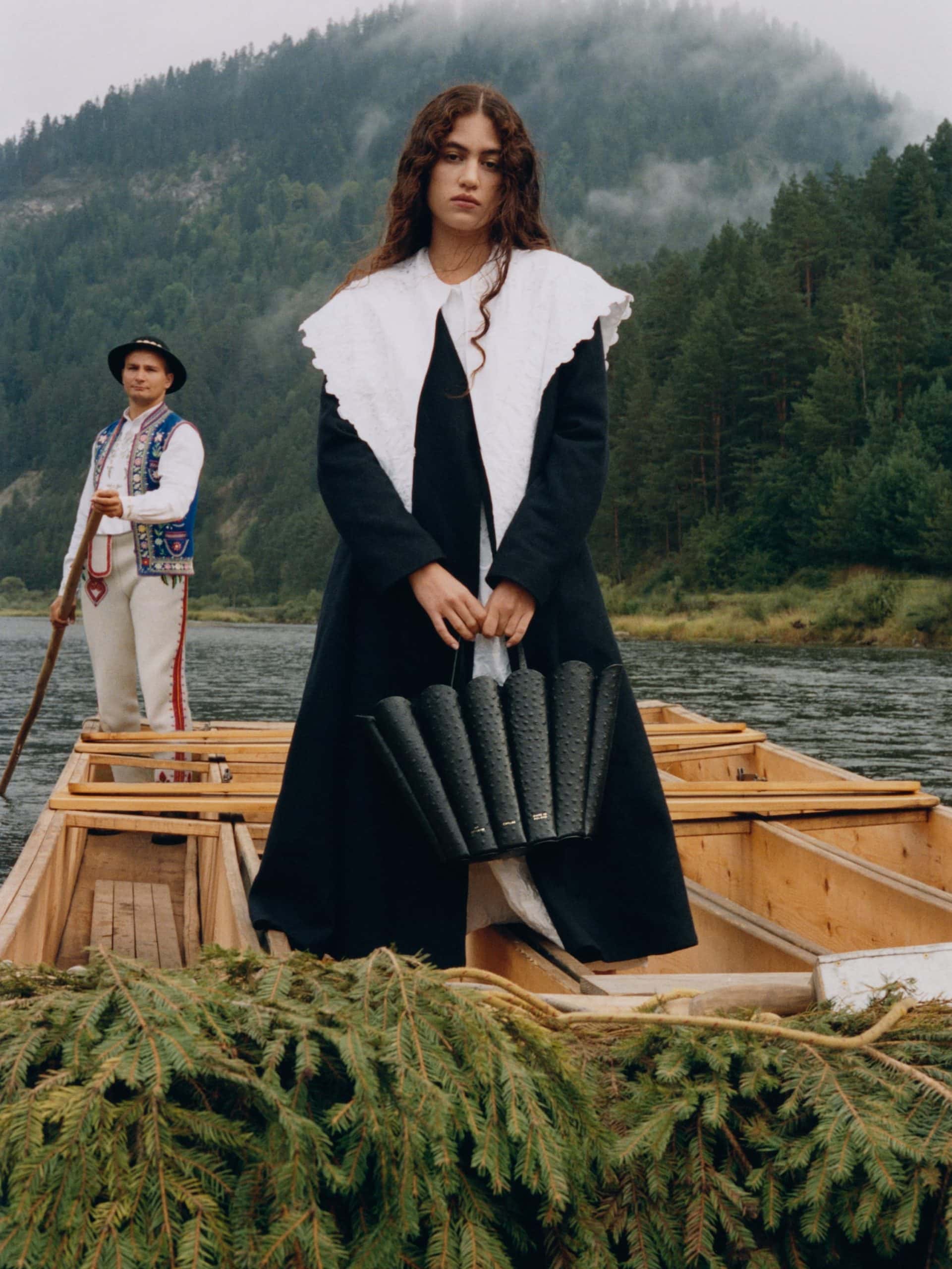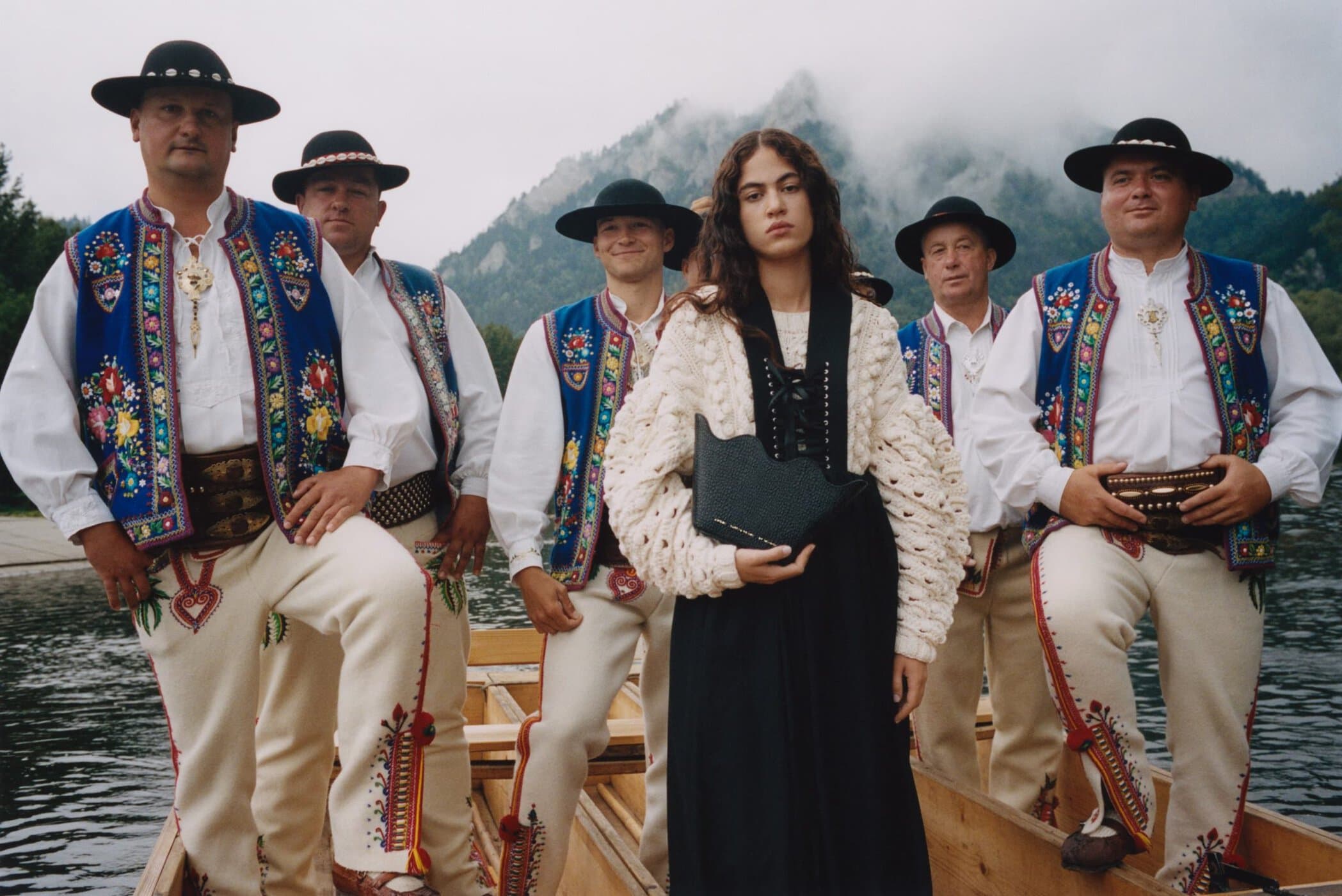 Chylak Creative Director | Zofia Chylak
Photographer | Stanisław Boniecki
Models | Iris O'Carol
Stylist | Chiara Janczarek
Hair | Michał Bielecki
Makeup | Wilson
Casting Director | Ania Jozwiak
Production | Łukasz Nowak

---