Review of Chylak 'Shoes' Spring 2023 Ad Campaign by Creative Director Zofia Chylak with Photographer Gosia Turczyńska with models Jelixza Reyes & Rikke Nora
Chylak celebrates the launch of its first shoe collection with a campaign that feels just as cool, elegantly minimal, and classic as the shoes themselves. The campaign was shot by photographer Gosia Turczyńska.
Rising to renown and popularity in an impressively quick span thanks to offering excellent craft at relatively accessible prices, the handbag brand is now adding shoes to its lineup. The concise collection focuses on classic loafer and ballet flat styles, but adds playfully feminine touches to a few of the shoes through details like ribbons or bows.
I wanted to create a collection of elegant everyday classics, since they are often surprisingly hard to find. My main goal was to design shoes that will stay in your wardrobe for years, season after season."

– Zofia Chylak
The campaign deploys monochrome styling and focused set decoration to convey this ethos of approachable, everyday elegance. Simple surfaces like concrete, mirrored and neutral walls, and steel set off the glossy black and sharp silhouettes of the shoes, while the set design makes use of a few icons of mid-century modern furniture to emphasize the arrival of a new timeless classic.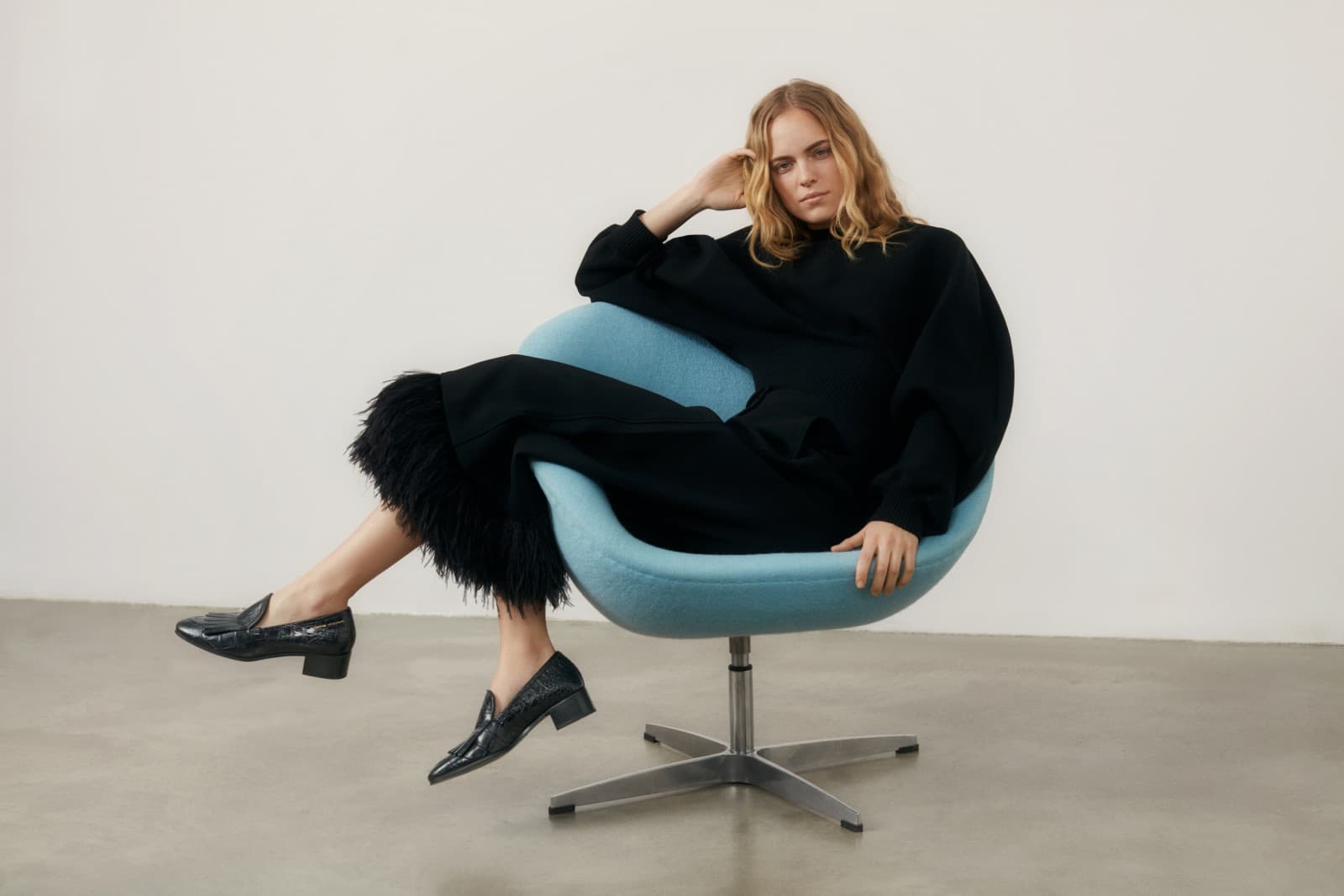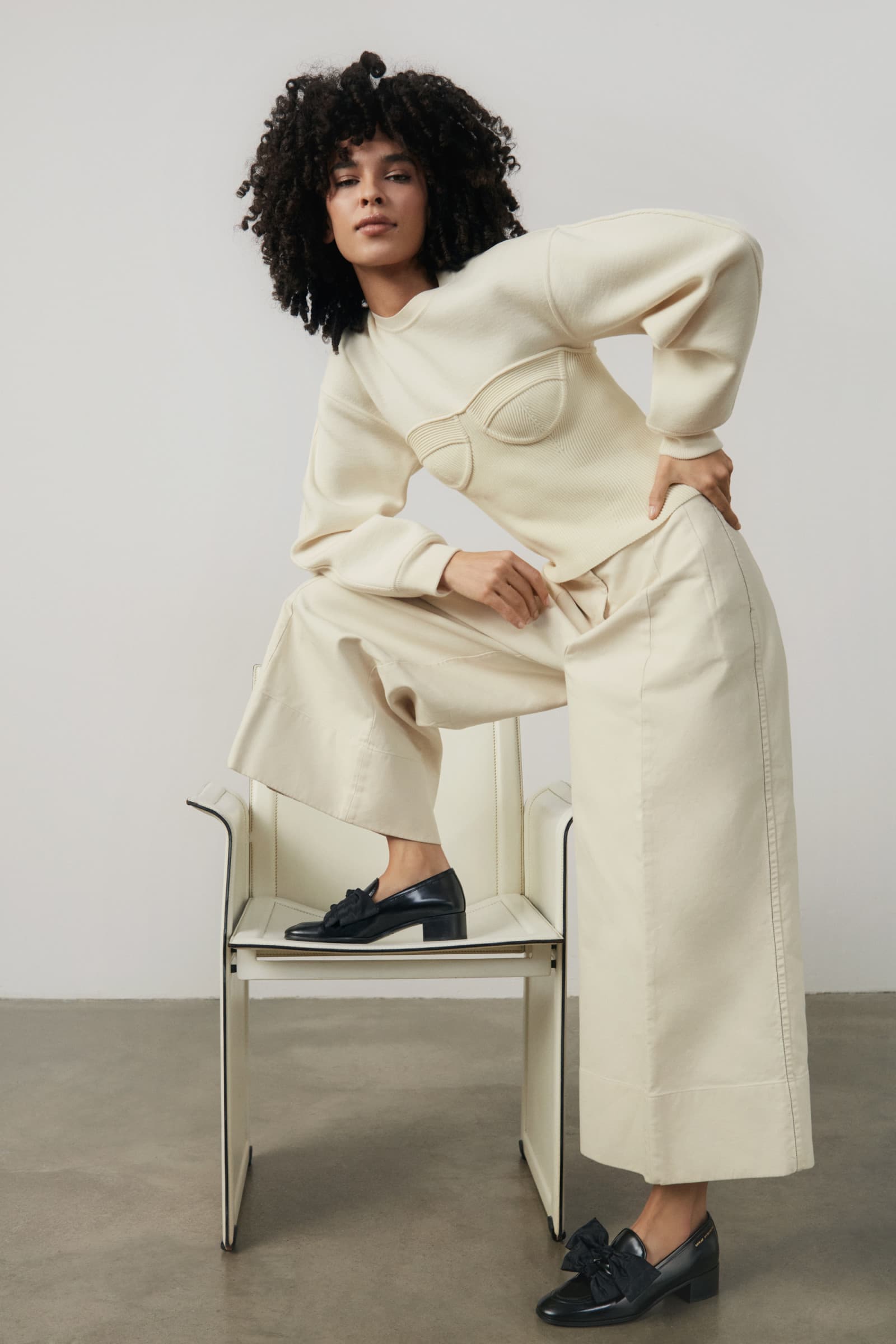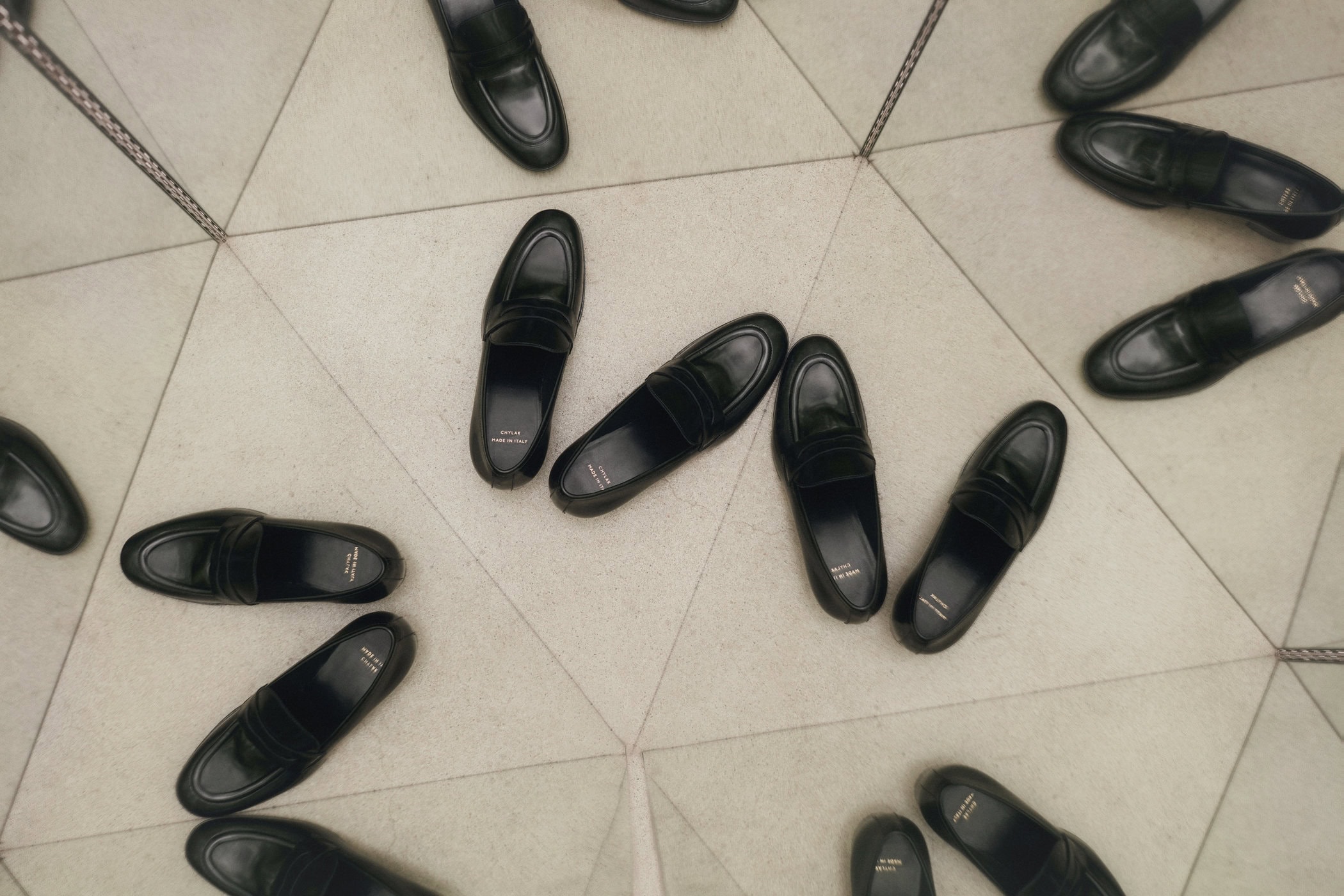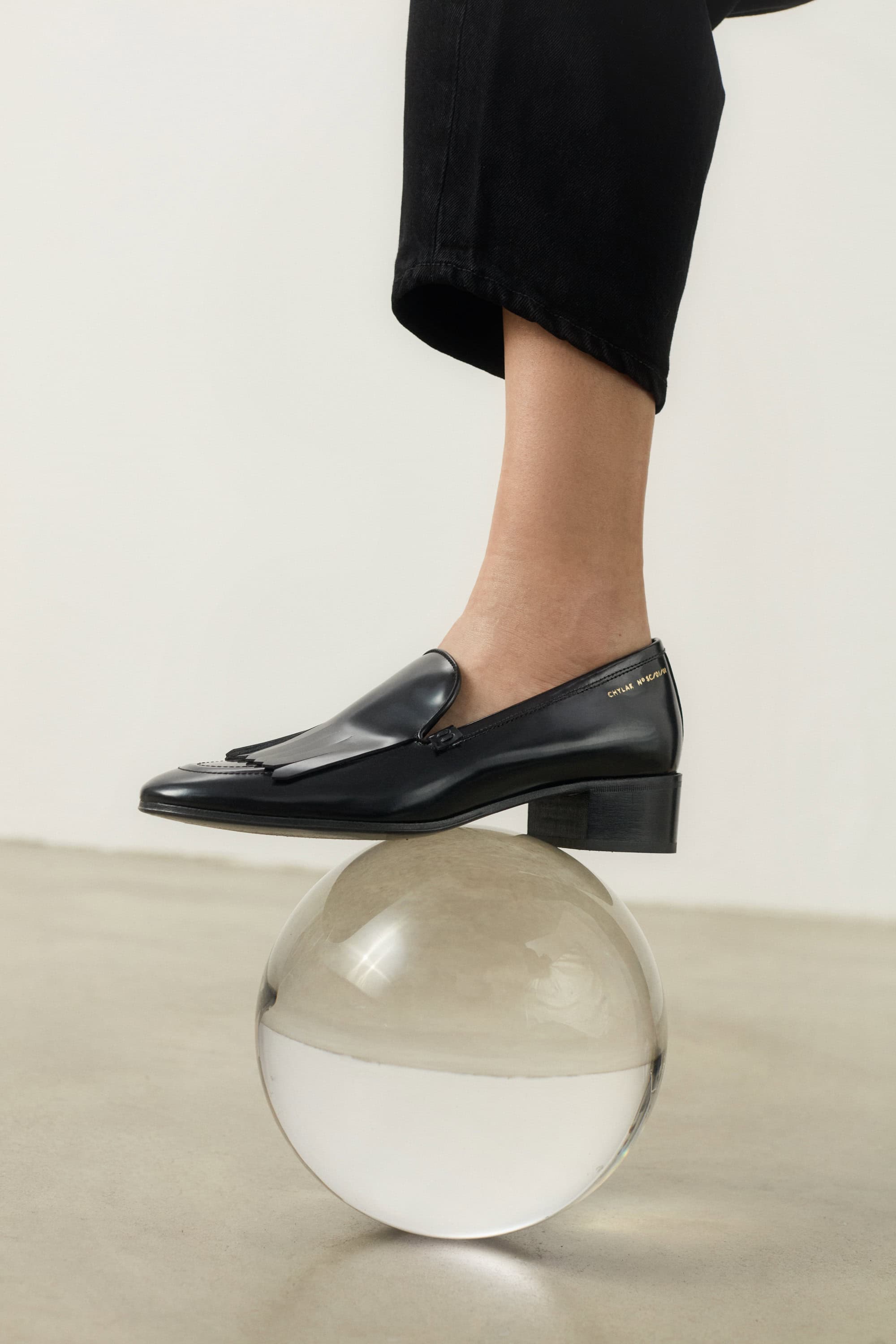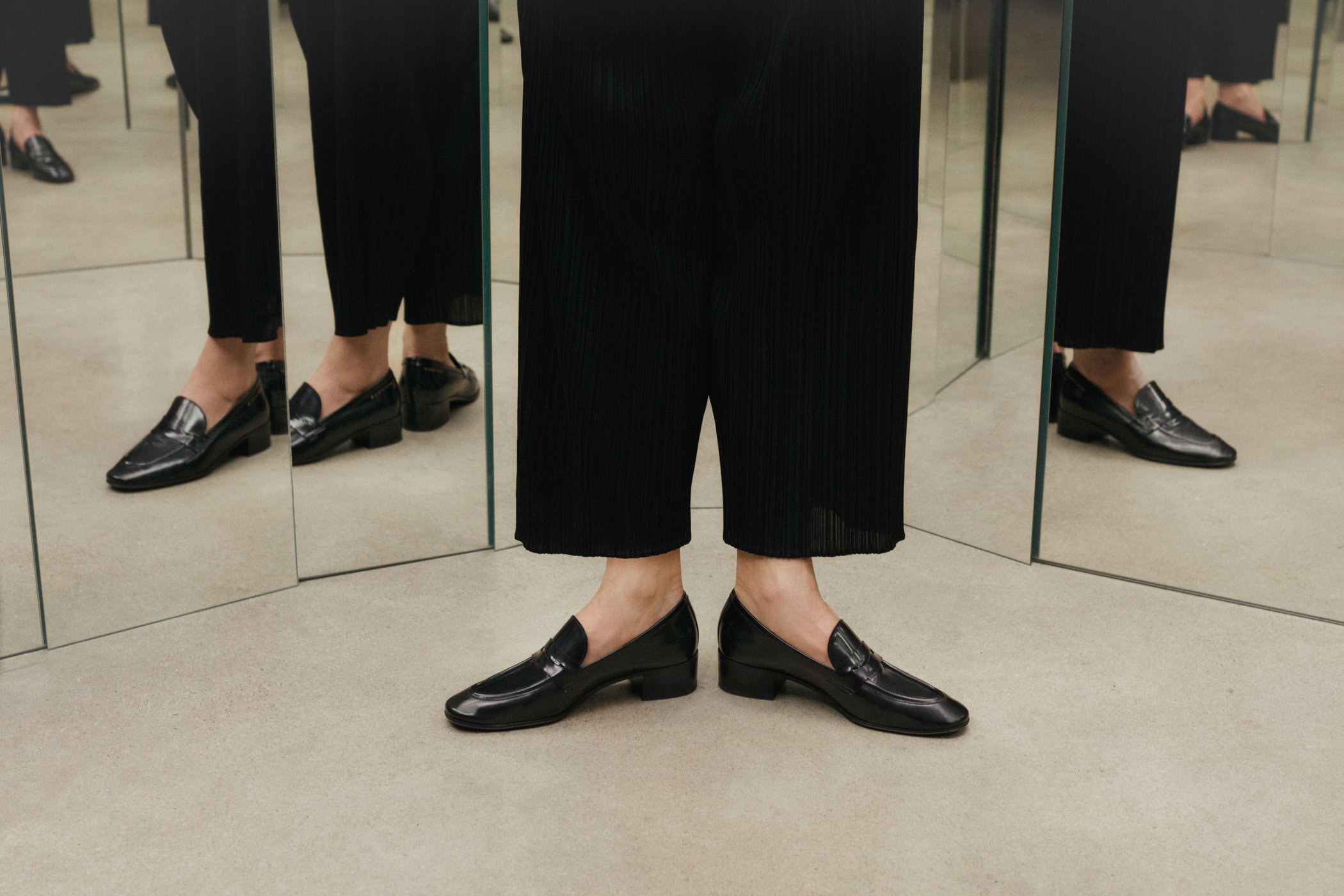 Chylak Creative Director | Zofia Chylak
Photographer | Gosia Turczyńska
Models | Jelixza Reyes & Rikke Nora
Stylist | Chiara Janczarek
Hair | Adrian Własiuk
Makeup | Wilson
Manicurist | Ewa Wójcik
Casting Director | Wiki Szczepanowska
Retouch | Paul Drozdowski
Production | Łukasz Nowak/Forward ProductionSet Designer |

---