Review of Commas Resort 2024 Ad Campaign by Creative Director Richard Jarman and Photographer Dudi Hasson with model Yoesry Detre
Commas explores ancient traditions and the healing power of water with its Resort 2024 campaign lensed by photographer Dudi Hasson.
Developing the collection's inspiration of ancient tranquil indulgence, the campaign was shot at Szechenyi Baths, an iconic complex of thermal baths in the heart of Budapest. With gorgeous architecture rife with colorful details that bring the ancient Greco-Roman bathhouse tradition to the modern day, the gem of a setting is the perfect location for the resort collection, which takes a similar point of aesthetic departure. Intricate mosaic tiles and ornate colonnades frame the printed silks, soft linens, and summer knits of the collection. Hasson shoots on film, beautifully drawing out the richness of the setting's colors and the delicacy of the natural light filtering through its ceiling windows.
As a brand crafted with an ethos of eternal vacation, Commas is pretty much made for the resort season. It's fitting, then, that this resort campaign should be one of its best yet; the collection and campaign imagery come together perfectly to create an aquatic and architectural daydream of healing introspection that is unbound by time.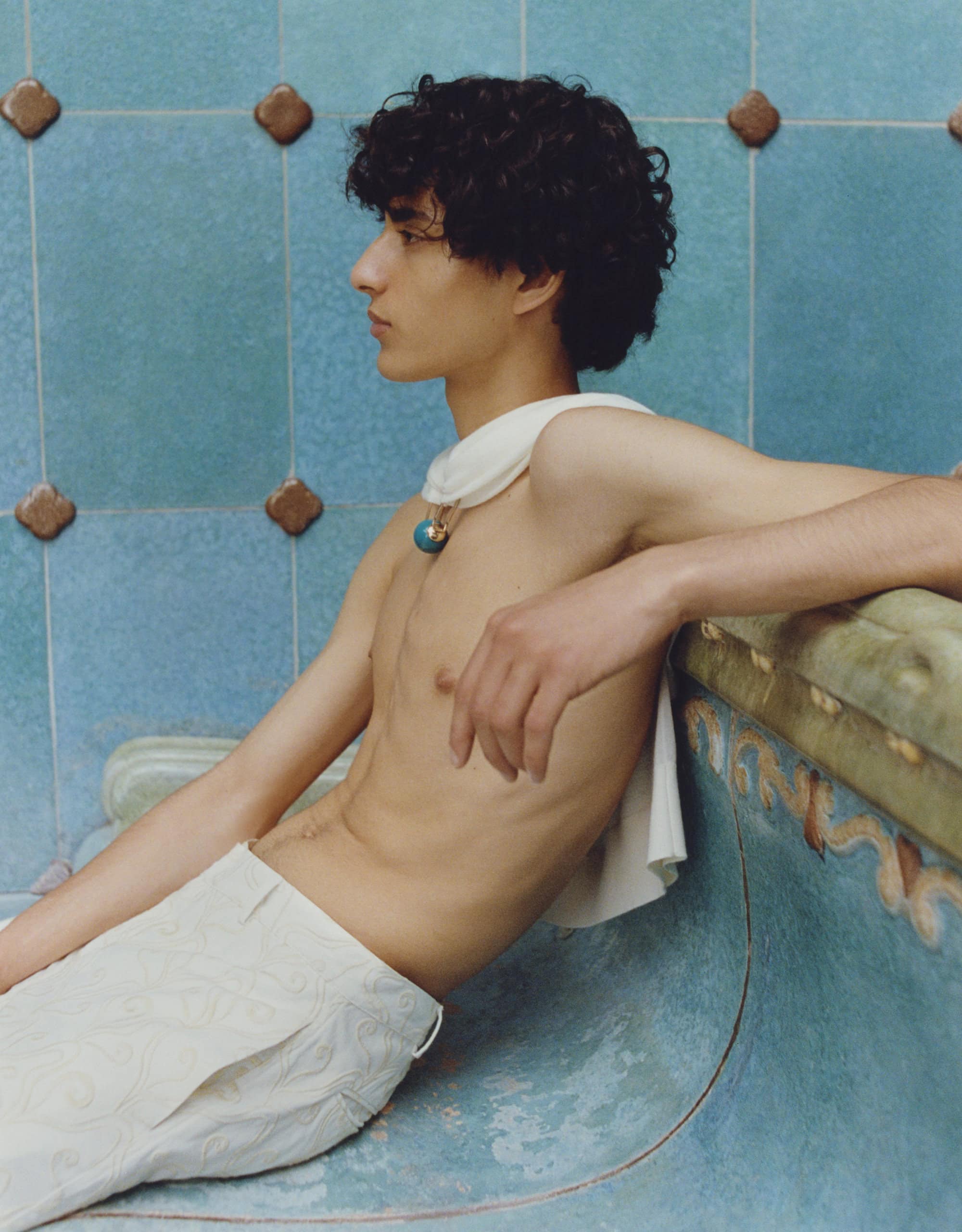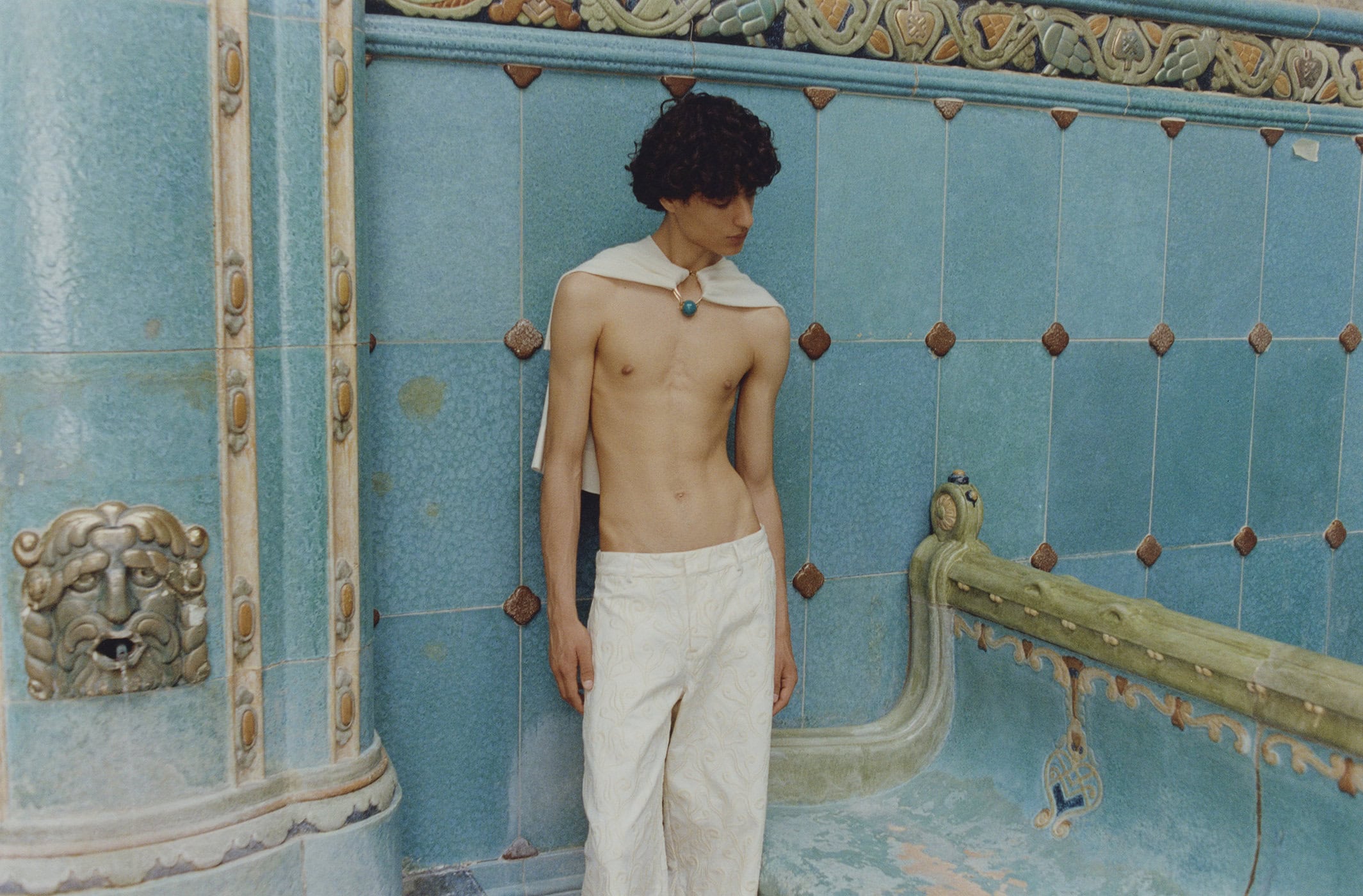 Commas Creative Director | Richard Jarman
Photographer | Dudi Hasson
Model | Yoesry Detre
Stylist | Simone Rutigliano
Casting Director | Piotr Chamier
Location | Budapest, Hungary

---