---
Review of Coperni Fall 2022 Fashion Show
Straight A's
By Anna Ross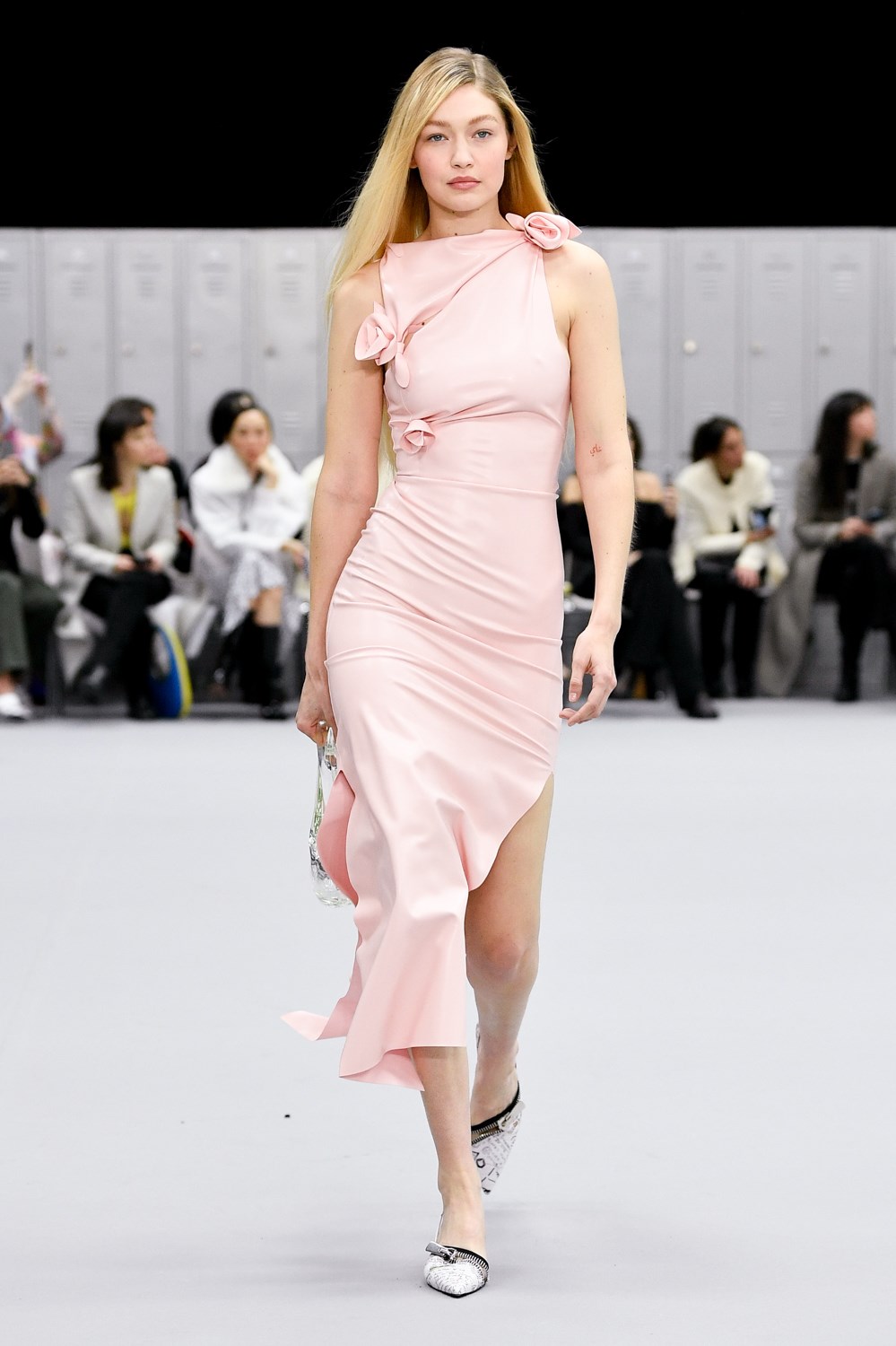 From back to the future to back to school, Coperni switched their narrative to study this season, welcoming their audience into Coperni High, where the skirts are short and the boys make you swoon.
As the school bell sounded, what followed was by far the best soundtrack of the season and A-grade clothes to match.
At Coperni High, only the coolest kids need apply: Bella and Gigi were top of the class in a pink latex gown decorated with prom-ready corsages, her sister in tow in a sheer number that no doubt got a glance of disapproval at the high school gates.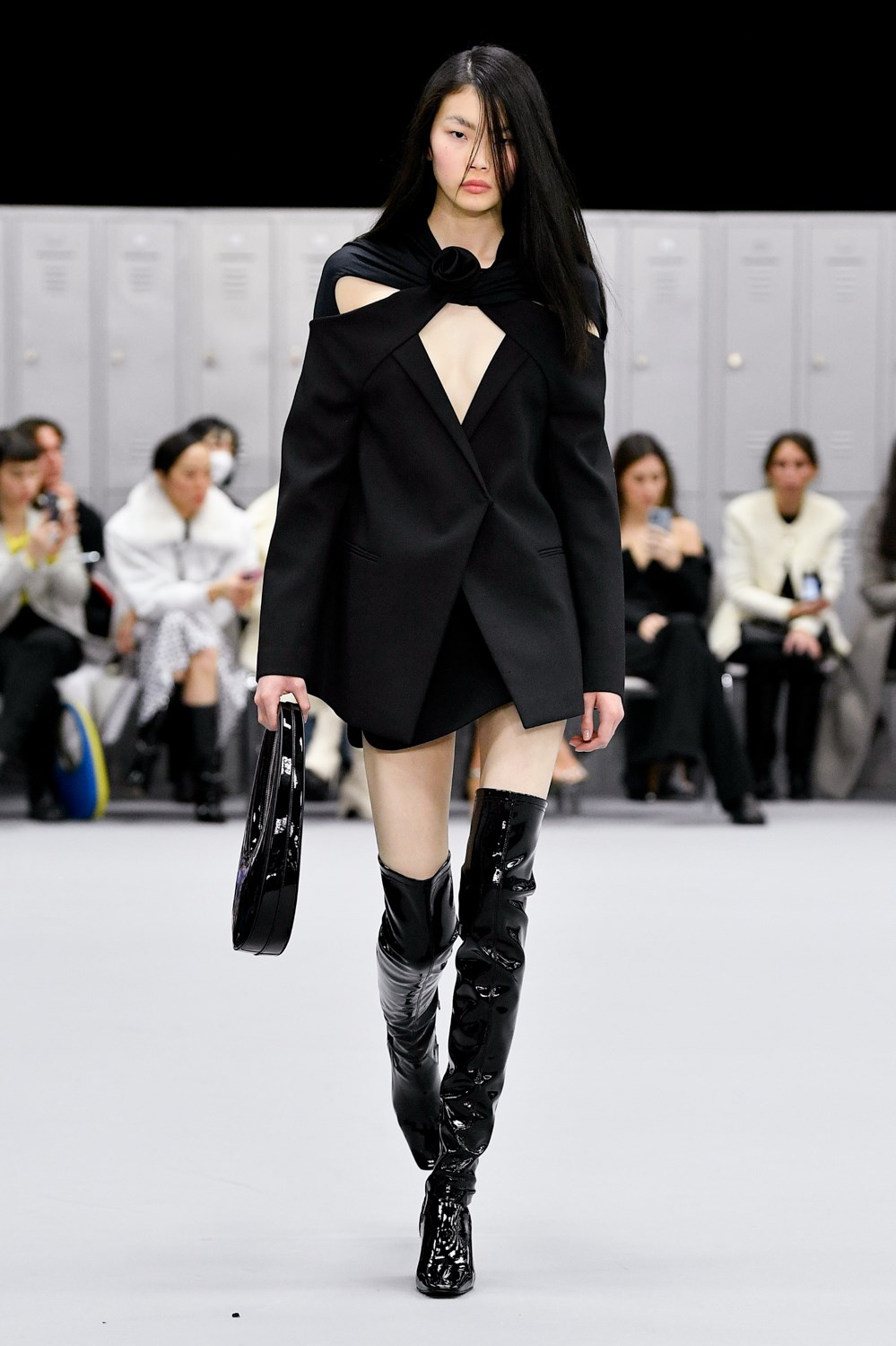 No matter, there's plenty of blazers to layer up, take one with twisted front and cut-out sides, or a selection with an extended neckline, their shape reminiscent of school bullies hanging you up on the locker-room pegs.
For a moment I wondered how they'd translate at retail, but noticed when worn down they formed hoods, which will be useful should someone rain on your parade.
We have a strong contender for that Miu Miu look in Coperni's twin-set tweeds, secured at the bustline with an elongated belt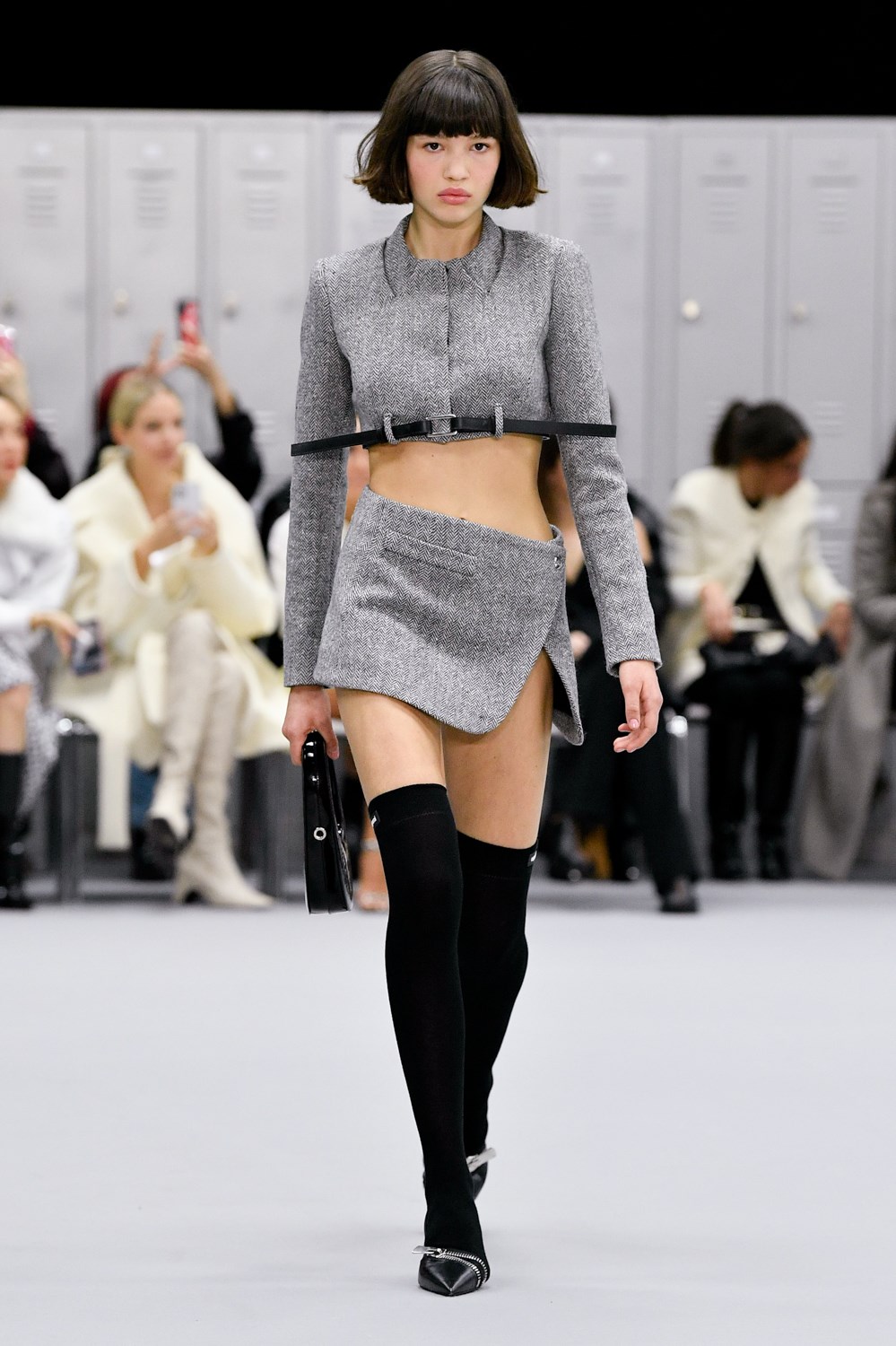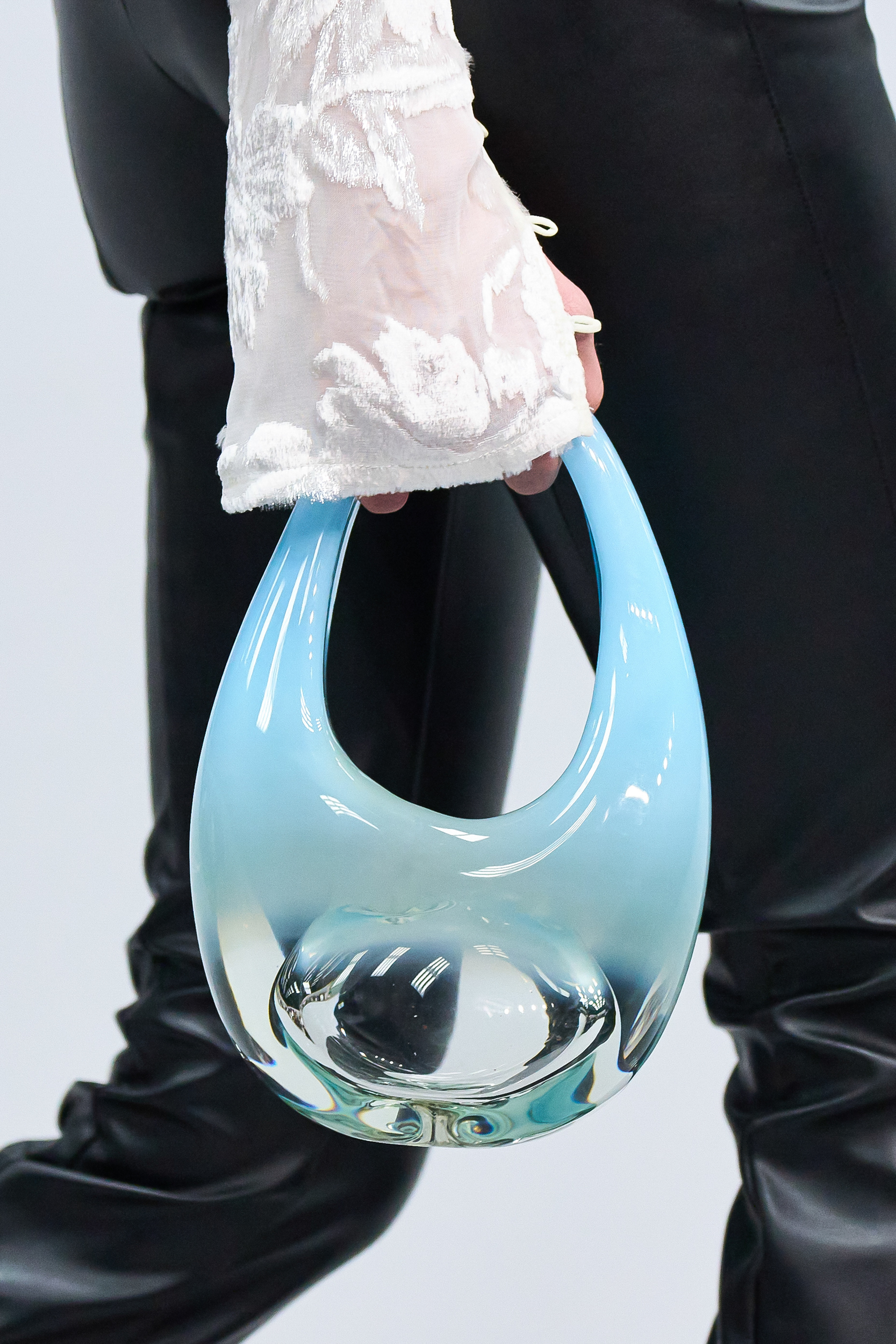 Speaking of accessories, this is a brand who knows how to nail an 'it' bag; this season's swipe silhouette came in what appeared to be liquid resin and glistening metallic. They'll be everywhere next season, no doubt.
This was a show packed to the brim with energy and sass, the clothes were clever contextually too, considering the ongoing hype with all things Euphoria. They'll resonate both with Millenials and Gen Z who are already on board the Coperni school bus or those hiding out behind the bike sheds.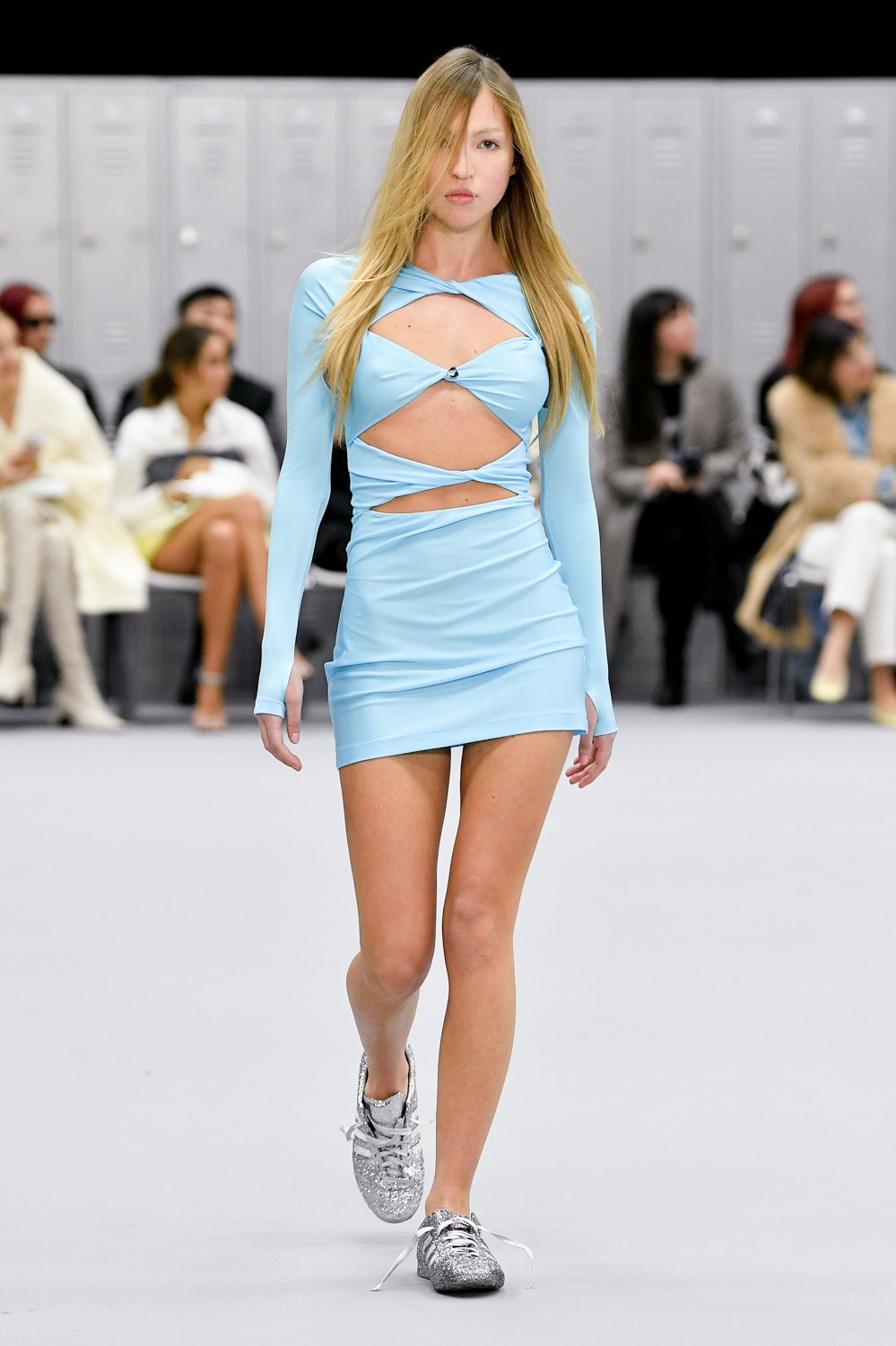 Coperni remain top of the class, alongside their PR film Lucien Pages, who are undoubtedly working with some of the buzziest stand-out brands of the season.
---