The Style Icon Reflects on a Lifelong Journey through Fashion, Art, and Endless Rediscovery
The world of fashion takes shape as a vast ecosystem. It is a network formed by the dynamic interplay of designers and influencers, journalists and photographers, models and muses – and, of course, consumers. This last group plays a uniquely multifaceted role as both audience and inspiration. Much of fashion creativity and marketing is characterized by constructing a fantasy – but the clothing itself is very real. The last link of the chain, those who buy and wear designers' work, have the creative responsibility of translating the fantasy to the real world, of marrying art with life. This process of actualization in turn affects how designers and creative directors think about their own work, and the process begins anew.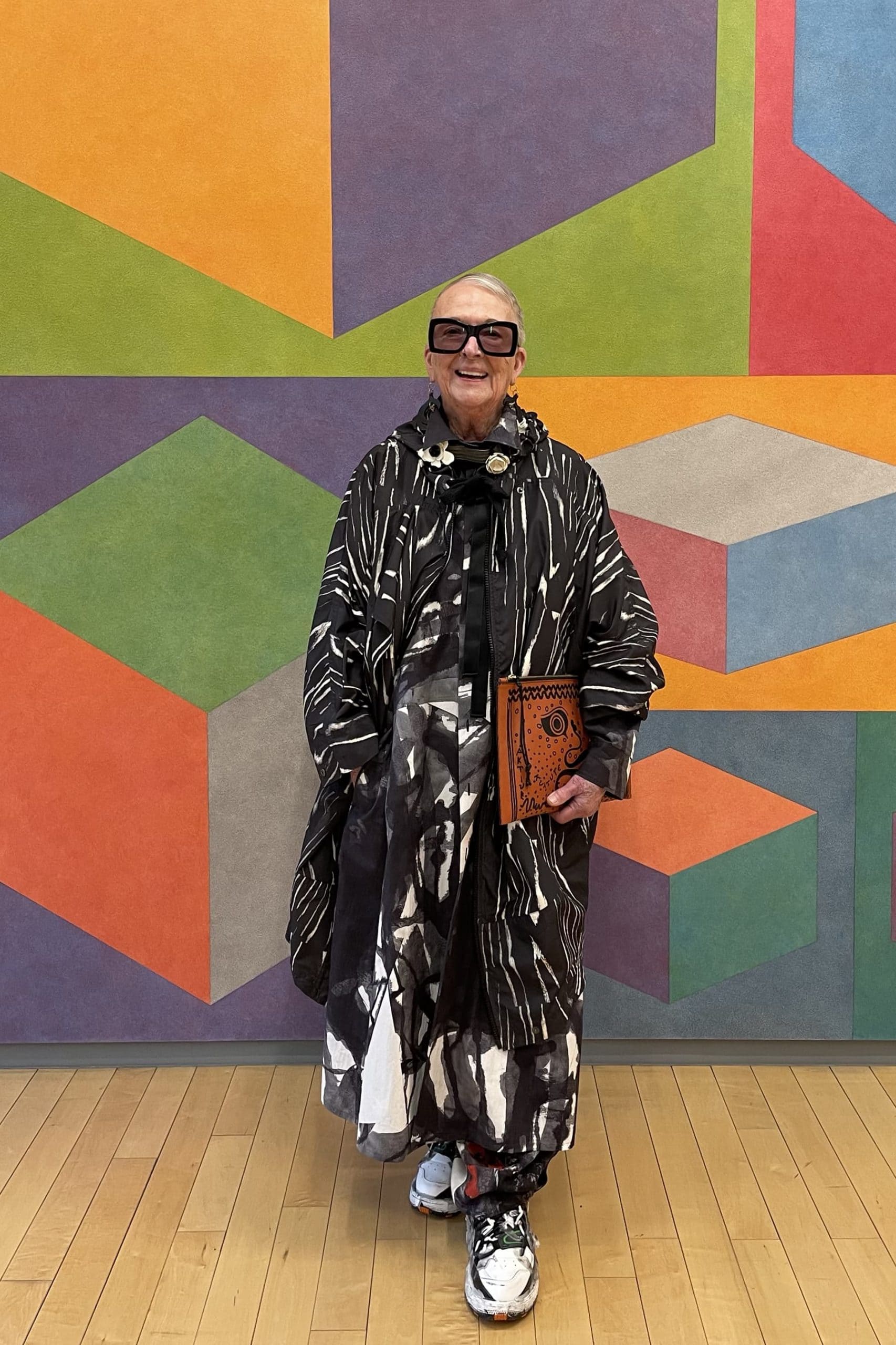 One person who fully embodies this idea of artful living is Corinne Warner. A recent writer and lifelong fashionista, Corinne's innate sense of style and passion for art make her an ideal modern muse, an inspiring personality who deftly balances consumption and creation. The Impression caught up with Corinne to discuss her lifetime love of fashion and art, which forms the subject of her upcoming book.
After being struck by her warm smile and the mischievously youthful sparkle in her eye that belies her 90 years, the next thing one immediately notices about Corinne is her sneakers: today she's wearing Balenciaga. "A lot of people wear sneakers for comfort – I don't wear sneakers for comfort," she says with a smile. "I do not care if my clothing is comfortable; I wear what I like. That's who I am. Maybe it's a different kind of comfort – I'm comfortable being myself."
Born in a small town in Massachusetts, Corinne's discovery of her love for fashion and art developed along with the rhythm of her life. She had no one to explicitly guide her on this journey, but as she frequently moved about the country – first as an airline stewardess, then accompanying her family's relocations for business – she gradually discovered an intuitive sense of style and creativity, which was always seeking new ways to emerge and express itself through her personal relationships with fashion, design, and art.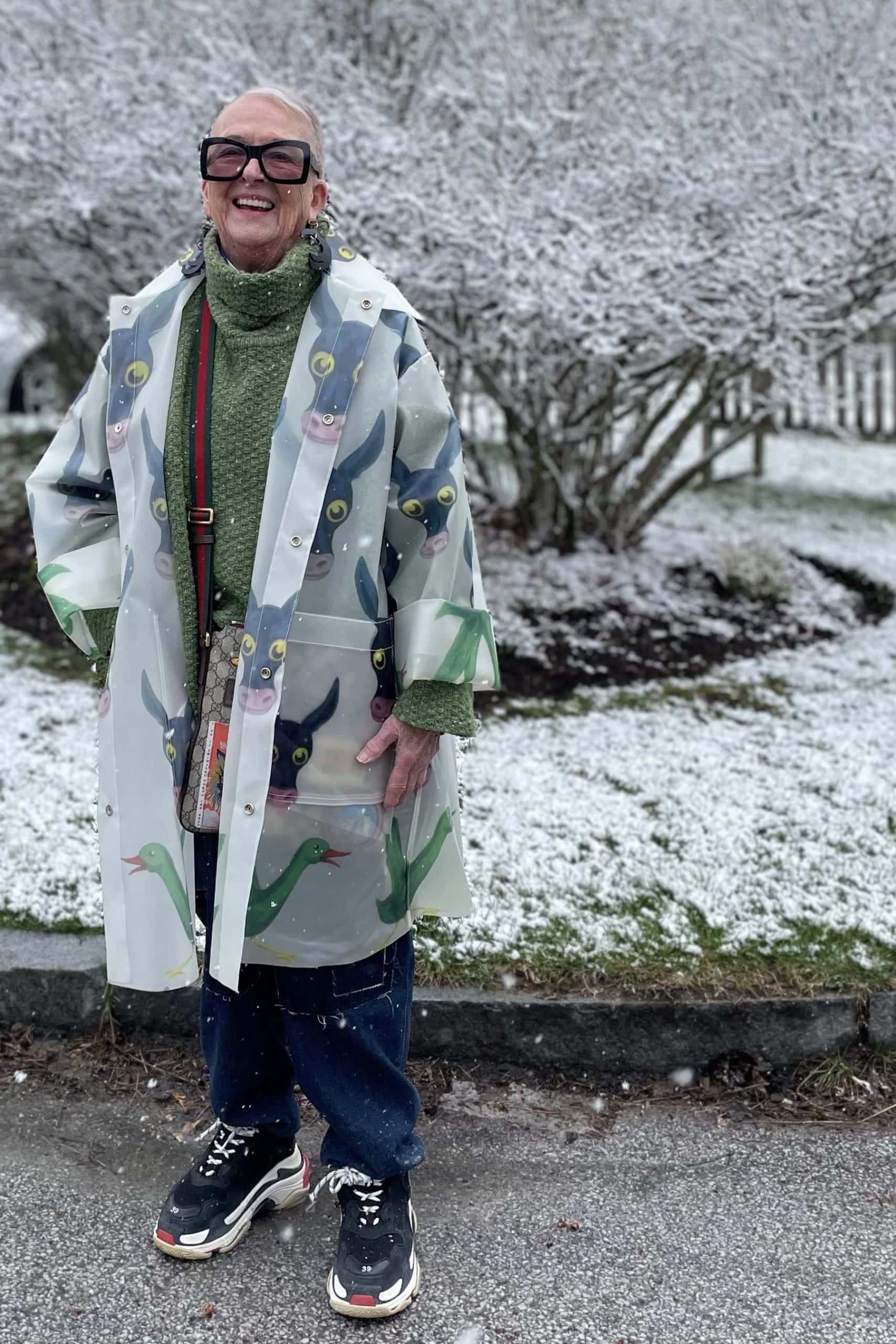 Corinne read us a few inspiring excerpts from her manuscript, which narrates the spectrum of experience and emotion that formed her journey and continues to inform her life. An especially memorable passage relates her first experiment with fashion as art: the decision to make a statement by wearing white gogo boots with every outfit. Corinne's daughter Laurie, who also lovingly doubles as her agent and social media manager, occasionally interjects with playful anecdotes from the history of Corinne's idiosyncratic style: "She was wearing Pucci at the country club when everyone else was wearing Lilly Pulitzer."
What began as a straightforward memoir gradually morphed into something less categorizable, and more poetic. As Corinne neared the completion of the book's first incarnation, she realized that the more literal format was unable to accommodate the artistic spirit she was working to capture. She started from scratch, developing a uniquely personal writing style for a work that exists somewhere at the intersection of novel, concrete poetry, autobiography, and aesthetic philosophy.
This process of learning and developing a personal style is the lens through which Corinne sees much of her life, and the idea came up often in our conversation. "I made changes every time I moved, because that's the way you learn," she reflects. "
As I grew older I became even more careless about trends or what other people thought about me. Personal style is about developing a sense of self, and for me the two are actually interchangeable.
Laurie takes the opportunity to show us another project the two had recently begun working on together, Corinne's Instagram account (@corinnewarner90). An excellently curated mix of Corinne's current daily looks and unearthed photographs from her many phases of developing style, the feed is a joyful glimpse into a life of constant learning and creativity.
In addition to the way she dresses – current favorites include Yohji Yamamoto, Issey Miyake, and Off-White – the connection between personality, personal style, and art is embodied in Corinne's apartment, which is eclectically decked out with beloved finds from outsider artists. These are works that were not created with a museum or collector in mind but rather were crafted with an internal sense of style and self-expression. Like Corinne herself, the artists she is drawn to eschew trends and combine materials in wholly unique ways. "My style internalizes and personifies what I've learned through the years," she says. "When I was young, I used to think art was just something that you found in a museum, but I learned that's not true: art is life, and life is art."
Corinne intuitively recognizes what we in the fashion industry are constantly working to bring to life and to celebrate: fashion is a living, communally collaborative art form that shapes and is shaped by every aspect of life.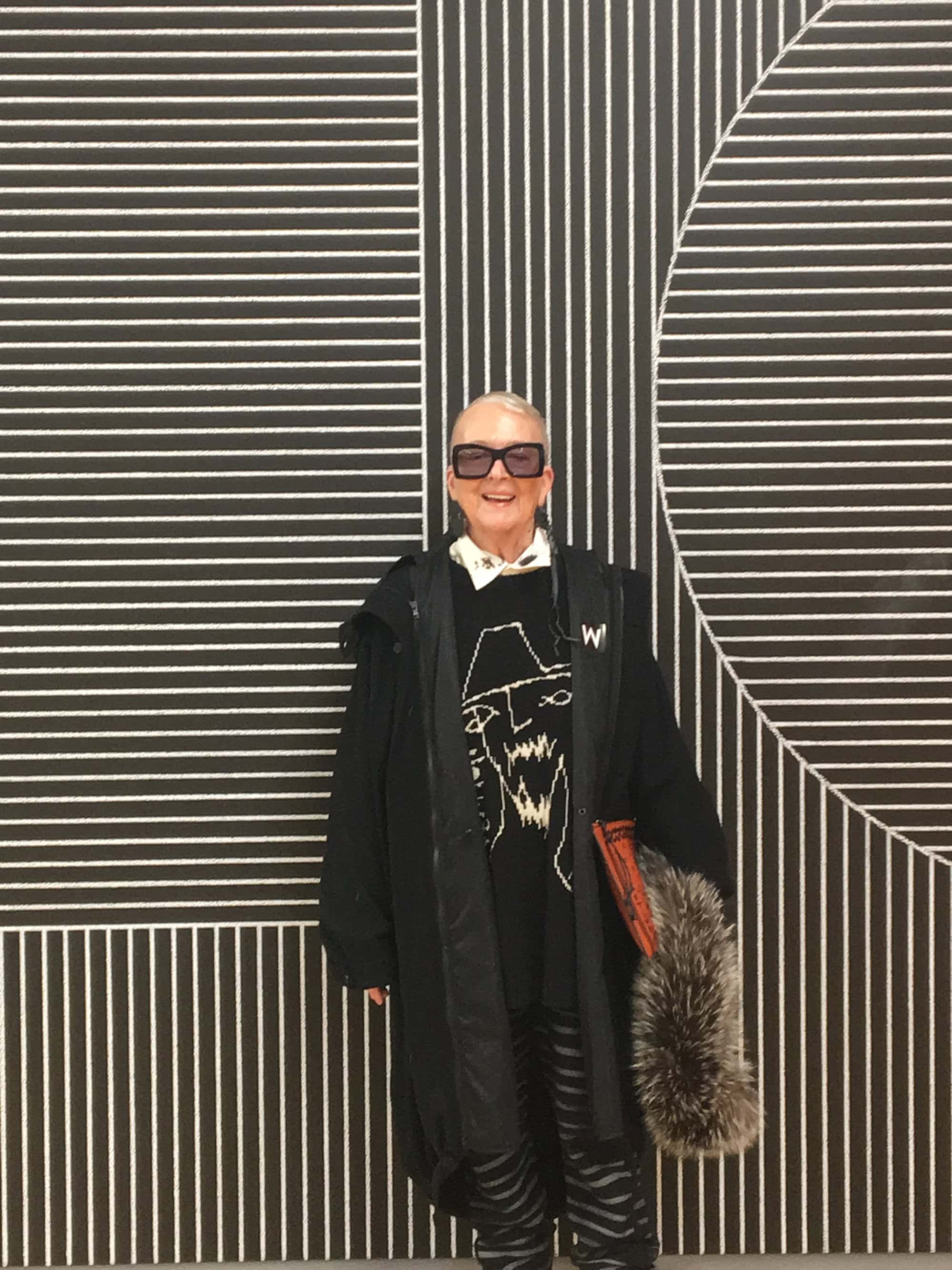 Fashion is a source of creativity. It makes me feel I am an artist; it makes me develop my sense of combination. Every time you try new things out you learn something. My clothing is something I think about every day when I get dressed; it's a strong presence of art in my life. I learn something new every day.

– Corinne Warner
We are thankful to have been invited into Corinne's unique world of art and fashion, and happy that we get to share the opportunity to learn from her. We hope that we can follow her example to learn something and to create something new everyday, and we can't wait to see what she creates next.
---