---
Review of Courrèges 'Reeditions' Spring 2021 Ad Campaign by Creative Director Nicolas Di Felice
Courrèges unveils their first campaign under the leadership of new creative director Nicolas Di Felice. His first capsule collection for the house features updated editions of classic house codes, and the campaign takes the moment as an opportunity to slow things down for a simple celebration of togetherness.
Born in Belgium, Nicolas Di Felice studied at La Cambre in Brussels, then worked for almost 12 years at Balenciaga and Louis Vuitton, where he worked under Nicolas Ghesquière, and Dior. ​He was appointed head of Courrèges in September 2020.
His new collection, a sneak peak at his work for the house before his full runway debut in the spring, updates classic pieces from the house's archives – most notably from the space-age collections of the mid-60's – with modern touches and in a spectrum of colors.
The short film brings together real couples and friends and captures stolen moments of togetherness between them: a laugh, a kiss, a full-on snog. Smart editing work weaves each of the tableaus over each other into a single moving panorama, as if to remind us how interconnected we are as people. The camerawork is done in slow motion, and a hopeful electronic soundtrack bubbles expectantly – these two elements combine to create a sense both of being content in the present while looking forward to the future.
The campaign feels like a thoughtful way to celebrate the transition to a new creative director. It pays homage to the forward thinkingness of the house's namesake designer, while assuring us that his legacy is in good hands.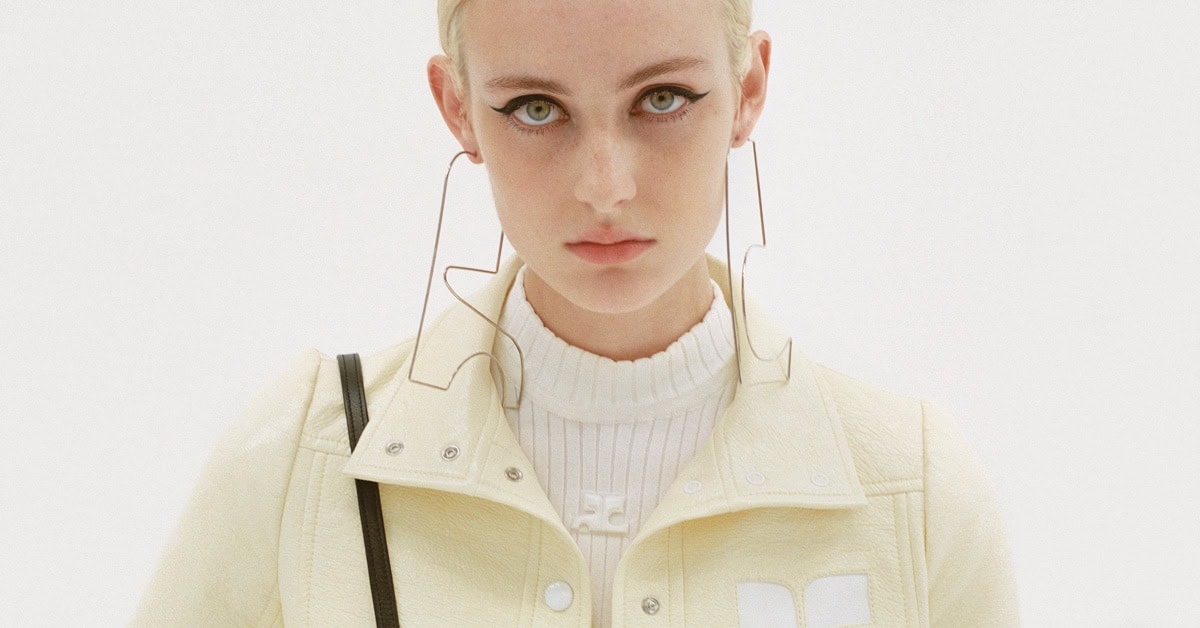 Courrèges Creative Director | Nicolas Di Felice
---